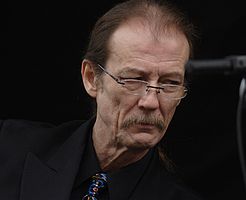 Tony Rice
June 8, 1951 - December 25, 2020
Tony Rice, an influential bluegrass guitarist, has died at his home in Reidsville, North Carolina. He was 69.
Born David Anthony Rice on June 8, 1951 in Danville, Virginia, rice grew up in Los Angeles where he met musicians like Clarence White, Ry Cooder, Herb Pedersen and Chris Hillman.
in 1974, Rounder Records released J. D. Crowe & the New South; the acoustic recording became their best selling record at the time. Musicians on the record include Rice, James Dean Crowe and Ricky Scaggs.
Rice then joined the David Grisman Quintet, an all-instrumental group. Their 1977 debut recording is considered a landmark of acoustic string band music.
In 1980, Rice, Crowe, Bobby Hicks, Doyle Lawson and Todd Phillips formed the Bluegrass Album Band and recorded from 1980 to 1996.
in 2013, Rice was inducted into the International Bluegrass Hall of Fame. This was reportedly the last time he played guitar in public.
Tony Rice died at his home in Reidsville, North Carolina on Christmas Day, 2020 while making his morning coffee.
| | | | | | |
| --- | --- | --- | --- | --- | --- |
| 12/23/2020 | 75 | Leslie West | Mountain | Heart Failure | Palm Coast, Florida |

Leslie West
October 22, 1945 - December 23, 2020
Leslie West, guitarist for rock group Mountain, has died after suffering a heart attack. He was 75.
West formed Mountain with Cream producer and bass player Felix Pappalardi. Their debut album "Climbing!" was released in 1970 and scored a huge hit with the anthem "Mississippi Queen."
The new band was invited to Woodstock and performed on the second day of the festival, between Canned Heat and the Grateful Dead.
Mountain crumbled in 1972. West then went on to form a new band, West Bruce & Laing, featuring Mountain drummer Corky Laing and Cream's Jack Bruce.
West released his solo debut in 1975, with his album The Great Fatsby, an album that showcased softer sides of his style and also, with its title, poked fun at his weight issues. The album featured "High Roller," co-written by West with Mick Jagger and Keith Richards; Jagger also played guitar on the track.
| | | | | | |
| --- | --- | --- | --- | --- | --- |
| 12/20/2020 | 79 | Chad Stuart | Chad & Jeremy | Pneumonia | Hailey, Idaho |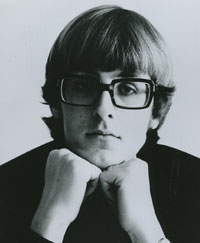 Chad Stuart
December 10, 1941 - December 20, 2020
Chad Stuart, half of the '60s folk-pop duo Chad & Jeremy, has died at age 79.
Stuart, born David Stuart Chadwick, met Jeremy Clyde at London's Central School For Speech and Drama, and the pair started performing together as a folk duo in the early '60s. They released their debut single, the upbeat-but-melancholy "Yesterday's Gone," in 1963. Other early hits included "A Summer Song" and "Willow Weep For Me."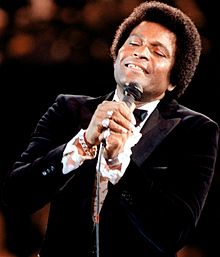 Charley Pride
March 18, 1934 - December 12, 2020
Charley Pride, the first black country music superstar, has died of complications from Covid-19. He was 86.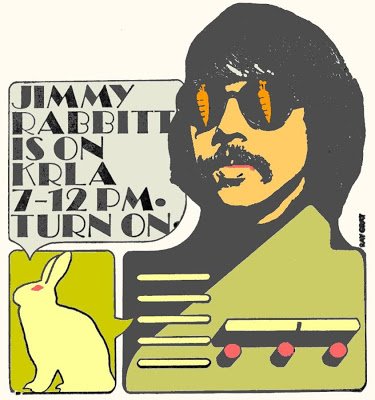 Jimmy Rabbitt
August 18, 1941 - November 25, 2020
Jimmy Rabbitt, a pioneering radio disc jockey, died in his sleep at home in Grand Junction, Colorado. He was born Dale E. Payne, and grew up in Tyler, Texas.
Rabbitt began his career as "Fast Eddie Payne" at KGKB in Tyler, before moving to KLIF in Dallas. As Dallas' most popular deejay, he brought The Beatles onstage for their 1964 concert there.
Rabbit next moved to San Diego, working for the legendary KCBQ in 1968, before moving to Los Angeles, where he landed at KRLA. At KRLA, Rabbitt broke down barriers in the way music was presented. He formed diverse playlists, jumping from Lightning Hopkins, The Sir Douglas Quintet, Fred Neil, Quicksilver Messenger Service, Gene Vincent, the Staples Singers, to Merle Haggard, Freddie King, Buffalo Springfield and others. Listeners loved it, but station management did not. He jumped from station to station, with brief tenures at KLAC, KMET, KBBQ, KROQ-AM, KGBS, KROQ-FM and others.
As a recording artist, Rabbitt helped pioneer the "Outlaw Country" style of music with his band Rabbitt and the Renegade. He signed a record deal with Atlantic Records, produced by label heavy Jerry Wexler. The sessions went well, but the label had no clue what to do with this raw, explosive talent. The album resurfaced in a boutique printing by St. Roch Records in 2015.
Rabbitt was immortalized in the David Allan Coe song, "Longhaired Redneck" in the verse:
And the bar maid in the last town that we played in
Knew the words to every song I'd wrote
She said, Jimmy Rabbit turned her on to my last album
Just about the time the jukebox broke.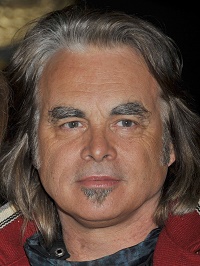 Hal Ketchum
April 9, 1953 - November 23, 2020
Hal Ketchum, legendary country music artist, has died at 67 after a battle with dementia.
Ketchum was known for country music hits such as "Small Town Saturday Night" and "Long Haired Country Boy." He released his first album in 1988. He had 15 top 10 singles and sold over five million albums.
| | | | | | |
| --- | --- | --- | --- | --- | --- |
| 11/7/2020 | 62 | Bones Hillman | Midnight Oil, bassist | Cancer | Milwaukee, Wisconsin |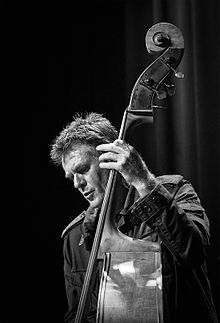 Bones Hillman
May, 1958 - November 7, 2020
Bones Hillman, a New Zealand musician who was the bass guitarist for Midnight Oil from 1987, has died.
Hillman died on November 7, 2020 in Milwaukee, Wisconsin, from cancer at the age of 62.
| | | | | | |
| --- | --- | --- | --- | --- | --- |
| 11/4/2020 | 78 | Len Barry | Soul Singer | | Philadelphia, Pennsylvania |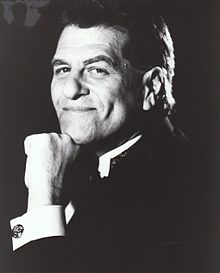 Len Barry
June 12, 1942 - November 5, 2020
Len Barry, a blue-eyed soul singer who had a huge hit with the song "1-2-3", has died in his hometown of Philadelphia at age 78.
Barry formed the musical group the Dovells after his discharge from military service. The band had several successful recordings such as "Bristol Stomp", "Hully Gully Baby", and "You Can't Sit Down." "Bristol Stomp" sold over one million copies and was awarded a RIAA gold disc.
Barry left the Dovells and released solo hits in 1965 and 1966: "1-2-3", "Like a Baby", and "I Struck It Rich." "1-2-3" sold over four million copies, and gave Barry his second RIAA gold disc and a Grammy Award nomination for Contemporary Rock & Roll Male Vocal Performance.
Len Barry died on November 5, 2020, at Nazareth Hospital in Philadelphia. The cause was myelodysplasia, or cancer of the bone marrow.
| | | | | | |
| --- | --- | --- | --- | --- | --- |
| 11/4/2020 | 75 | Ken Hensley | Uriah Heep | | Agost, Alicante, Spain |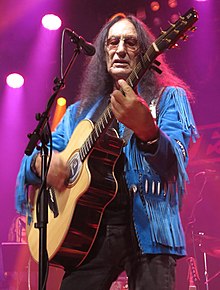 Ken Hensley
August 24, 1945 - November 4, 2020
Ken Hensley, frontman for 1970s rockers Uriah Heep, has passed away at age 75.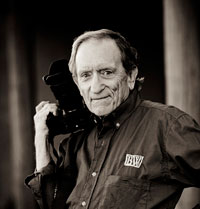 Baron Wolman
June 25, 1937 - November 2, 2020
Baron Wolman, the first photographer for Rolling Stone magazine who photographed many of the greats of Rock 'n' Roll, has died at his home in Santa Fe, New Mexico. He was 83.
Wolman was a photographer for Rolling Stone from the first issue, in 1967, until 1970.
His photographic subjects included Janis Joplin, the Rolling Stones, Frank Zappa, the Who, Jimi Hendrix, Joan Baez, Iggy Pop, Pink Floyd, Bob Dylan, the Grateful Dead, Phil Spector, Jim Morrison, Ike & Tina Turner, Peter Rowan, and many others.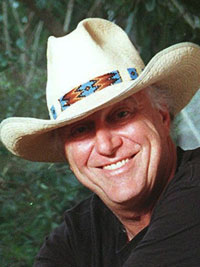 Jerry Jeff Walker
March 16, 1942 - October 23, 2020
Jerry Jeff Walker, a country music legend remembered for writing Mr. Bojangles, had died at age 78.
Born Ronald Clyde Crosby in New York in 1942, Walker cut his teeth in the folk music scene of New York's Greenwich Village. Walker was best known for "Mr. Bojangles," which he wrote after meeting a black street performer in a New Orleans drunk tank in 1965. He adopted his stage name "Jerry Jeff Walker" in 1966.
Walker moved to Austin, Texas in 1971, where he made an impact on the country music scene, helping to create genre that became known as "outlaw country."
During his 51-year recording career, Walker released 36 albums.
| | | | | | |
| --- | --- | --- | --- | --- | --- |
| 10/19/2020 | 81 | Spencer Davis | Spencer Davis Group | pneumonia | Los Angeles, California |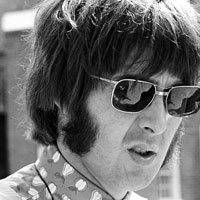 Spencer Davis
July 17, 1939 - October 19, 2020
Spencer Davis. Welsh musician and founder of the 1960s beat band the Spencer Davis Group, has died at age 81.
The Spencer Davis Group had No. 1 hits in the UK in 1966 ("Keep On Running" and "Somebody Help Me"). Steve Winwood sang lead vocals on all the Spencer Davis Group's hits up to "I'm a Man" in 1967.
The Spencer Davis Group continued after Winwood left to form Traffic in April 1967.
| | | | | | |
| --- | --- | --- | --- | --- | --- |
| 10/19/2020 | 62 | Tony Lewis | The Outfield, bassist and singer | | London, England |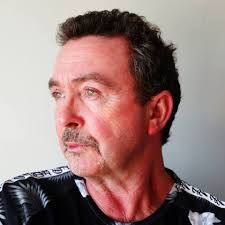 Tony Lewis
December 21, 1957 - October 19, 2020
Tony Lewis, bassist and singer for the British pop-rockers The Outfield, has died at age 62.
Lewis co-founded The Outfield in 1984 with Alan Jackman and the late John Spinks, who died in 2014. Their debut album "Play Deep" came out in 1985. The Outfield had a hit single in 1986 with "Your Love". Other hits included songs such as "All The Love" and "Say It Isn't So."
Lewis released his first solo album Out of the Darkness in the spring of 2018 on Madison Records. Before his death, Lewis was working on a new EP, which was scheduled to be released in spring 2021.
Lewis died on 19 October 2020, aged 62, at his home near London. The cause of his death was not revealed. He is survived by his wife of 35 years, Carol, two daughters, and three grandchildren.
| | | | | | |
| --- | --- | --- | --- | --- | --- |
| 10/16/2020 | 85 | Johnny Bush | country singer-songwriter | | San Antonio, Texas |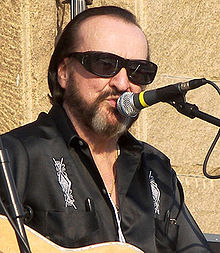 Johnny Bush
February 17, 1935 - October 16, 2020
Johnny Bush, a country singer-songwriter best known for writing Willie Nelson's hit "Whiskey River," has died. He was 85.
Bush joined Ray Price's band, the Cherokee Cowboys, in 1963, along with a young Willie Nelson and Darrell McCall.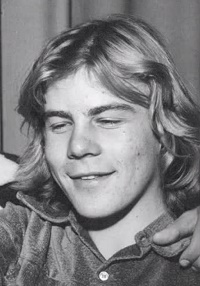 Paul Matters
October 14, 2020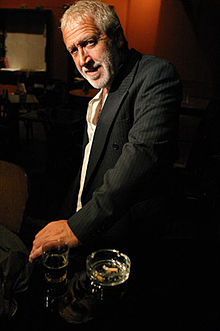 Gordon Haskell
April 27, 1946 - October 15, 2020
Gordon Haskell, a friend of Robert Fripp and a member of his band King Crimson for a short time, has died. He was 74.
Haskell spent a short period in King Crimson, singing a song on their second album and both singing and playing bass on their third album. After departing from King Crimson, he continued his musical career as a solo musician, finally gaining international recognition in 2001 with his hit song "How Wonderful You Are", followed by his platinum-selling album Harry's Bar.
Haskell died from cancer on October 15, 2020 at the age of 74.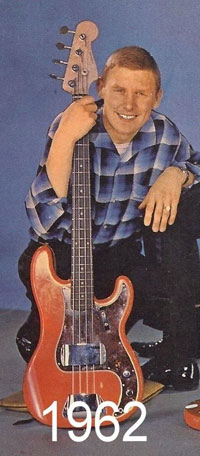 Brian Locking
22 December 22, 1938 - October 8, 2020
Brian Locking was a British musician and songwriter known for his brief tenure as bassist with The Wildcats in 1956 and The Shadows, between 1962 and 1963. During his time with the Shadows he appeared with Cliff Richard in the musical film Summer Holiday. Locking also toured as a session player with numerous artists including rock stars Gene Vincent, Eddie Cochran and Joe Brown, as well as Conway Twitty and Brenda Lee.
| | | | | | |
| --- | --- | --- | --- | --- | --- |
| 10/6/2020 | 65 | Eddie Van Halen | Van Halen, guitarist | Lung Cancer | Santa Monica, California |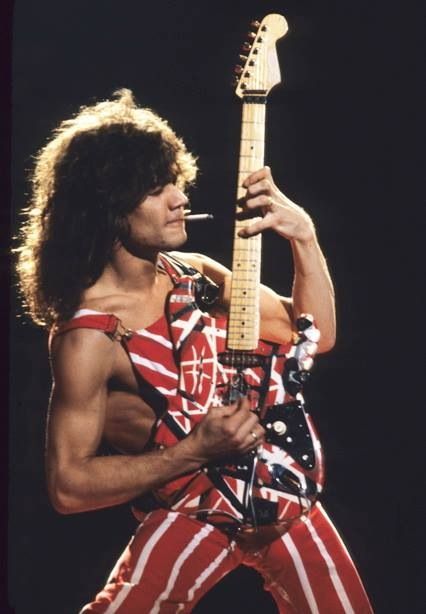 Eddie Van Halen
January 26, 1955 - October 6, 2020
Edward Lodewijk Van Halen was the main songwriter and lead guitarist of Van Halen, which he co-founded in 1972 with his brother, drummer Alex Van Halen, bassist Mark Stone, and singer David Lee Roth.
Born in Amsterdam, Netherlands, Eddie moved to Pasadena, California with his family in 1962. There, he and his brother started piano lessons, as their parents wanted the boys to be classical pianists. When Alex began playing the guitar, Eddie bought a drum kit for himself. They soon switched instruments and formed their first band with three other boys, calling themselves The Broken Combs.
Eddie joined with his brother, drummer Alex Van Halen, bassist Mark Stone, and singer David Lee Roth to form the core of a new band, which became Van Halen. The band built a solid reputation in the Los Angeles music scene while playing at well-known clubs like the Whisky a Go Go. Warner Brothers signed them to a recording contract in 1977.
Van Halen's major label debut, their self-titled 1978 album, launched the group into super stardom with hits such as "Runnin' with the Devil", "Ain't Talkin' 'bout Love", "Jamie's Cryin'". The album also contains Eddie Van Halen's instrumental "Eruption", considered one of the best electric guitar solos of all time. The song popularized the technique of two-handed tapping.
The band continued their success with a string a hit albums: Van Halen II (1979), Women and Children First (1980), Fair Warning (1981), Diver Down (1982) and 1984 (1984).
Van Halen was inducted into the Rock & Roll Hall of Fame in 2007 His son, Wolfgang Van Halen, continued his father's legacy when became Van Halen's bassist in 2006 of Van Halen.
Eddie Van Halen died after a 10 year battle with lung cancer. He was 65. He is survived by his son, his wife Jamie, and his ex-wife, Valerie Bertinelli all of whom were by his side at the hospital.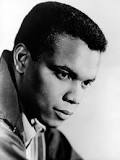 Johnny Nash
August 19, 1940 - October 6, 2020
Johnny Nash, best known for his 1972 hit "I Can See Clearly Now," has died of natural causes at age 80.
Nash, born in Houston, Texas, started his career as a pop singer in the 1950s. In the 1960's, he and Danny Sims formed JAD Records. Nash moved Jamaica where he became on the first non-Jamaican artists to record reggae music. He signed Bob Marley and other members of the Wailers to his record label.
The reggae-influenced "I Can See Clearly Now" hit No. 1 on the Billboard Hot 100 on November 4, 1972, and stayed in the top spot for four weeks. The song returned to the Billboard charts when it was recorded by Jamaican reggae star Jimmy Cliff for the 1993 "Cool Runnings" movie soundtrack.
Nash died on October 6, 2020, at his home in Houston. He was survived by his son Johnny Jr., daughter, Monica, and wife, Carli Nash.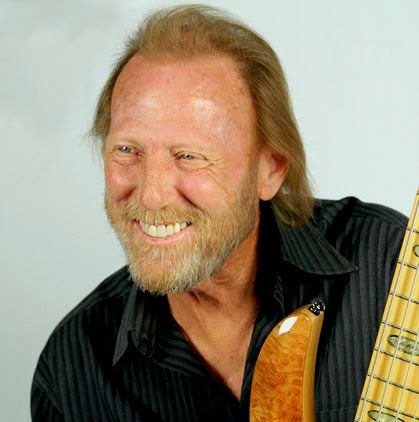 Rocco Prestia
March 7, 1951 - September 29, 2020
Francis "Rocco" Prestia, the longtime bassist for Oakland funk pioneers Tower of Power, has died at age 69.
Originally a guitarist, Prestia played with the band for three decades and developed his own style of bass playing that was described as "FingerStyle Funk."
| | | | | | |
| --- | --- | --- | --- | --- | --- |
| 9/29/2020 | 78 | Mac Davis | singer/songwriter/actor | | Nashville, Tennessee |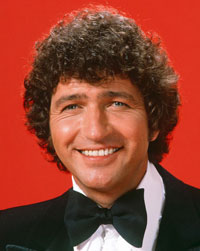 Mac Davis
January 21, 1942 - September 29, 2020
Mac Davis, a singer/songwriter popular in the 1970s, has died in Nashville at age 78.
Davis wrote songs for Nancy Sinatra's company, Boots Enterprises, Inc. for several years in the late 1960s. During this time, he played on many of Sinatra's recordings and she worked him into her stage shows. Several of the songs he wrote were recorded by Elvis Presley, including hits such as "Memories", "In the Ghetto", "Don't Cry Daddy", and "A Little Less Conversation".
Davis launched a solo career in the 1970s and scored with hits such as "Baby, Don't Get Hooked on Me", "One Hell of a Woman", and "Stop and Smell the Roses." Davis also starred in his own TV variety show, a Broadway musical, and various films and other TV shows.
Davis is also noted for comedic songs such as his 1980 smash hit "It's Hard to be Humble."
Mac Davis died on September 29, 2020 at age 78 after heart surgery in Nashville. He will be buried in Lubbock, Texas wearing his blue jeans.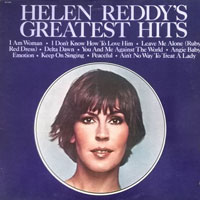 Helen Reddy
October 25, 1941 - September 29, 2020
Helen Reddy, an Australian singer known for her feminist anthem I Am Woman, has died at age 78.
Helen Reddy was born in Melbourne, Australia, in a show-biz family with actor parents. She performed as a child and later won a singing contest that brought her to New York to audition for a record contract. Though that deal fell through, she chose to remain in the U.S., eventually moving to Los Angeles and signing with Capitol Records.
Her first hit, I Don't Know How to Love Him, was followed by a succession of others including Crazy Love, Delta Dawn, and Angie Baby. But it was her second hit, I Am Woman, which catapulted her to international fame and became a defining song for a generation of women. The song earned a Grammy Award for Best Female Pop Vocal Performance.
Reddy also acted in film and on television, appearing on such shows as The Carol Burnett Show, The Muppet Show and hosted her own The Helen Reddy Show. Her role in Airport 1975 earned her a Golden Globe nomination.
Diagnosed with dementia in 2015, Reddy spent the last years of her life in a celebrity care home in Los Angeles.
| | | | | | |
| --- | --- | --- | --- | --- | --- |
| 9/21/2020 | 79 | Roy Head | singer/songwriter | | Porter, Texas |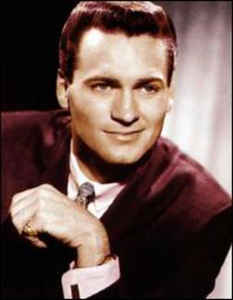 Roy Head
January 9, 1941 - September 21, 2020
Roy Head was an American singer, best known for his 1965 hit record "Treat Her Right".
| | | | | | |
| --- | --- | --- | --- | --- | --- |
| 9/21/2020 | 92 | Tommy DeVito | The Four Seasons | Coronavirus | Las Vegas, Nevada |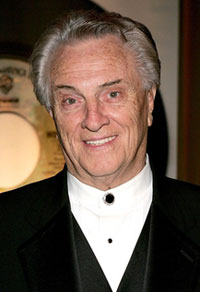 Tommy DeVito
June 19, 1928 - September 21, 2020
Tommy DeVito, a founding member of The Four Seasons, has died of complications from Covid-19. He was 92.
The Four Seasons became known for their harmonies and falsettos on hits including "Sherry," "Big Girls Don't Cry," "Walk Like a Man" and "Rag Doll."
The Four Seasons were inducted into the Rock and Roll Hall of Fame in 1990, and they were immortalized in 2005 with the creation of the hit musical "Jersey Boys." It tells the story of the band and won four Tony awards, including best musical, in 2006.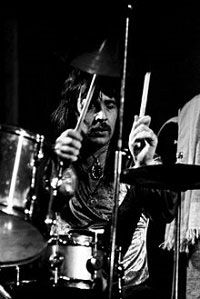 Lee Kerslake
April 16, 1947 - September 19, 2020
Lee Kerslake, a British drummer known for his work with Uriah Heep and Ozzy Osbourne, has died. He was 73.
Kerslake was born in Winton, Bournemouth, Dorset, England. He starting drumming at age 11, and got his first professional gig with the Gods in 1969, going on to record three albums with the band. He later played with Toe Fat and National Head Band before joining Uriah Heep in November, 1971. His drumming is first heard on the classic 1972 record, Demons and Wizards. In all, he recorded nine studio records, as well as a live album, with Uriah Heep before departing in 1978 after the Fallen Angels tour.
After a chance meeting with Ozzy Osbourne in 1980, Kerslake joined Ozzy's band and appears on Osbourne's first two solo albums, Blizzard of Ozz and Diary of a Madman, as well as the 1980 Live EP and parts of the 1987 Tribute live album.
He later rejoined Uriah Heep for their 1982 Abominog album. He would remain with the band until ongoing health problems forced him to quit in January 2007.
| | | | | | |
| --- | --- | --- | --- | --- | --- |
| 9/11/2020 | 77 | Toots Hibbert | Toots and the Maytals | Coronavirus | Kingston, Jamaica |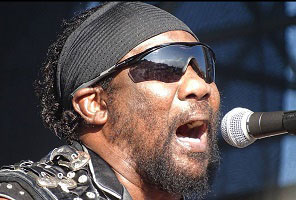 Toots Hibbert
December 8, 1942- September 11, 2020
Toots Hibbert, Jamaican singer and songwriter and leader of the reggae and ska band Toots and the Maytals, has died at age 77.
Hibbert was known as a "Father of Reggae" for his contributions to the Reggae musical form. His 1968 song "Do the Reggay" is widely credited as the genesis of the genre name reggae.
In 1962, while working at a barbershop, he was heard singing inside by Ralphus "Raleigh" Gordon and Nathaniel "Jerry" Matthias. They would become a trio forming The Maytals. The Maytals became one of the more popular vocal groups in Jamaica in the 1960s, recording with producers Coxsone Dodd, Prince Buster, Byron Lee, Ronnie Nasralla, and Leslie Kong. This success included winning Jamaica's National Popular Song Contest three times with songs Hibbert wrote: in 1966 with "Bam Bam", 1969 with "Sweet and Dandy" and 1972 with "Pomps & Pride".
The first Toots and the Maytals album released and distributed by Chris Blackwell's Island Records was Funky Kingston. Music critic Lester Bangs described the album in Stereo Review as "perfection, the most exciting and diversified set of reggae tunes by a single artist yet released."
Hibbert also appeared in the groundbreaking Jamaican film The Harder They Come, in which his band sings "Sweet and Dandy". The film's soundtrack included the Maytals' 1969 hit song "Pressure Drop". The Harder They Come features fellow musician and actor Jimmy Cliff in the leading role as Ivan, a character whose story resembles Hibbert's.
Toots and the Maytals greatest hits album True Love won a Grammy Award in 2005.
Hibbert joined the Red Hot Chili Peppers for a performance of "Louie Louie" during a 2011 New Year's Eve performance held on the Caribbean island of St. Barts by Russian billionaire, Roman Abramovich. Around 300 guests including George Lucas, Martha Stewart, Marc Jacobs and Jimmy Buffett attended the party at Abramovich's estate.
In May 2013, Hibbert received a head injury after being hit by a thrown bottle during a performance at the River Rock Festival in Richmond, Virginia, US, forcing him to cancel several months of live shows.
On 25 July 2018, Hibbert performed on the US television show The Tonight Show Starring Jimmy Fallon with Toots and the Maytals where they debuted an original song entitled "Marley" as well as performing their classic hit song "Funky Kingston" in a live performance
Hibbert died at the University Hospital of the West Indies in Kingston due to complications of COVID-19.
| | | | | | |
| --- | --- | --- | --- | --- | --- |
| 9/9/2020 | 68 | Ronald Bell | Kool and the Gang | | U.S. Virgin Islands |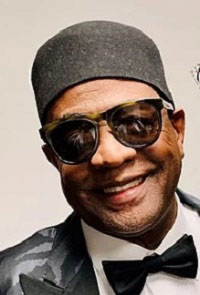 Ronald "Khalis" Bell
November 1, 1951 - September 9, 2020
Ronald "Khalis" Bell, singer, songwriter and saxophonist for the group Kool & the Gang has died at his U.S. Virgin Islands home at the age of 68. No cause was given, but the death was described as sudden.
In 1964, Ronald and his brother Robert "Kool" Bell joined Jersey City, New Jersey neighborhood friends Spike Mickens, Dennis Thomas, Ricky Westfield, George Brown, and Charles Smith to create a distinctive musical blend of jazz, soul, and funk. The band went through various name changes before settling on Kool & the Gang in 1968. The group signed to De-Lite Records and released their debut album, Kool and the Gang, in 1970.
The band's first major success came with the release of their fourth album Wild and Peaceful (1973), which contained the US top-ten singles "Jungle Boogie" and "Hollywood Swinging". Other successful albums include Ladies' Night (1979), Celebrate! (1980), and Emergency (1984), their highest selling album with two million copies sold in the US. Hit singles included "Ladies' Night", "Celebration", "Get Down on It", "Joanna", "Misled", and "Cherish".
| | | | | | |
| --- | --- | --- | --- | --- | --- |
| 9/3/2020 | 94 | Bill Pursell | composer / session pianist | Coronavirus | Nashville, Tennessee |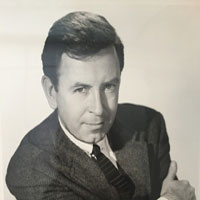 Bill Pursell
June 9, 1926 - September 3, 2020
Bill Pursell, known for his top 10 composition "Our Winter Love" and his work as a session pianist, has died from COVID-19. He was 94.
Born William Whitney Pursell on June 9, 1926 in Oakland, California and raised in Tulare, California. In 1962, after signing with Columbia Records, he released "Our Winter Love,: a hit on the Hot 100, Easy Listening and Hot R&B Singles charts.
He played piano on many of Johnny Cash's albums in the 1960s, and worked as a session musician and arranger for Patsy Cline, Johnny Paycheck, Hoover, Joan Baez, Eric Andersen, Scotty Moore, J.J. Cale, Willie Nelson, Dan Fogelberg, and others.
Pursell died September 3, 2020 at the Vanderbilt Medical Center in Nashville after a battle with COVID-19 and pneumonia,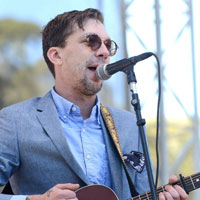 Justin Townes Earle
January 4, 1982 - August 20, 2020
Justin Townes Earle, Americana singer/songwriter and son of musician Steve Earle, has died at age 38.
Earle's middle name is a tribute to Townes Van Zandt, the country-folk songwriter.
He began his recording career by releasing the six-song EP Yuma (2007). He won Emerging Act of the Year at the 2009 Americana Honors & Awards and Song of the Year in 2011 with his song "Harlem River Blues" about a man contemplating suicide. He released eight full-length albums. His most recent album, "The Saint of Lost Causes," was released in 2019.
Earle played in two Nashville bands: the Distributors, a country-punk band, and a ragtime and bluegrass combo the Swindlers. Earle spent some time as guitarist and keyboardist for his father's touring band the Dukes.
Earle died on August 20, 2020, in Nashville, Tennessee, at the age of 38. Nashville police are investigating his death as a suspected drug overdose.
| | | | | | |
| --- | --- | --- | --- | --- | --- |
| 8/19/2020 | 57 | Todd Nance | Widespread Panic, drummer | | Athens, Georgia |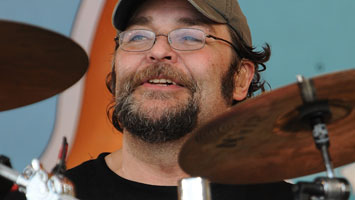 Todd Nance
November 20, 1962 - August 19, 2020
Todd Nance, drummer and founding member of Widespread Panic, has died suddenly after unexpected complications from a chronic illness. He was 57.
Nance joined with guitarist Michael Houser, singer John Bell and bassist Dave Schools for the band's first official gig as Widespread Panic in February 1986.
| | | | | | |
| --- | --- | --- | --- | --- | --- |
| 8/18/2020 | 64 | Jack Sherman | Red Hot Chili Peppers, guitarist | Heart Attack | Savannah, Georgia |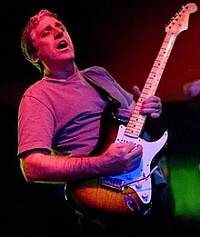 Jack Sherman
January 18, 1956 - August 18, 2020
Jack Sherman, a guitarist who played on the Red Hot Chili Peppers' debut album and performed with them on their first tour, has died at 64.
Sherman joined the Red Hot Chili Peppers in December 1983, replacing their founding guitarist, Hillel Slovak. He was fired when Slovak returned to the band in early 1985.
Sherman co-wrote much of the material on the Chili Peppers debut and on their second album, Freaky Styley. He also collaborated with Bob Dylan, George Clinton, Feargal Sharkey, and Peter Case.
The Red Hot Chili Peppers were inducted into the Rock and Roll Hall of Fame in 2012. However, neither Sherman nor guitarist Dave Navarro, who had each played guitar on one of the band's albums, were inducted.
Sherman died on August 18, 2020 at the age of 64 of a heart attack at his home in Savannah, Georgia.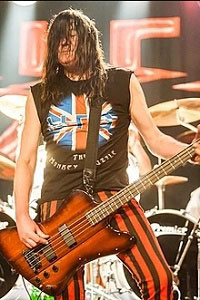 Pete Way
August 7, 1951 - August 14, 2020
Pete Way, bassist for UFO and Ozzy Osbourne, has died aged 69 after sustaining injuries in an accident two months prior.
Way co-founded UFO with singer Phil Mogg, guitarist Mick Bolton and drummer Andy Parker in 1968.
In addition to his work with UFO, Way co-founded Waysted and Fastway with former Motörhead guitarist 'Fast' Eddie Clarke, played bass for Michael Schenker Group and Ozzy Osbourne, and started his own band, The Pete Way Band.
Way died just ten weeks after his former UFO bandmate and guitarist Paul Chapman, and one year after keyboardist Paul Raymond.
| | | | | | |
| --- | --- | --- | --- | --- | --- |
| 8/11/2020 | 83 | Trini Lopez | singer/guitarist | Coronavirus | Palm Springs, California |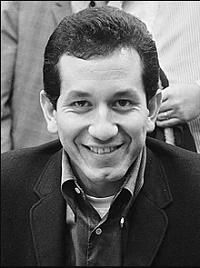 Trini Lopez
May 13, 1937 - August 11, 2020
Trini Lopez was an American singer, guitarist, and actor. His first album included a cover version of "If I Had a Hammer", which earned a Golden Disc for him. His other hits included "Lemon Tree", "I'm Comin' Home, Cindy" and "Sally Was a Good Old Girl". He designed two guitars for the Gibson Guitar Corporation, which are now collectors' items.
| | | | | | |
| --- | --- | --- | --- | --- | --- |
| 8/2/2020 | 74 | Wayne Fontana | Wayne Fontana and the Mindbenders | Cancer | Stockport, Greater Manchester, England |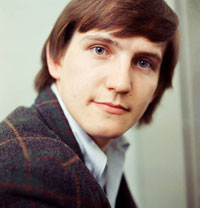 Wayne Fontana
October 28, 1945 - August 6, 2020
Wayne Fontana, best known for the 1965 hit "The Game of Love" with the Mindbenders, has died at age 74.
Born Glyn Geoffrey Ellis, he took his stage name from Elvis Presley's drummer D.J. Fontana. He formed his backing group, the Mindbenders, in 1963 and secured a recording contract with, coincidentally, Fontana Records.
The "Game of Love", written by Clint Ballard, became a smash hit in 1965 and was later used in the soundtrack of the Robin Williams movie Good Morning Vietnam and sampled by Eminem in his 2013 song "Love Game."
Fontana recorded several follow-up singles to little success and decided to leave the Mindbenders in October 1965, reportedly during a concert performance. He continued to record, but success was elusive. Fontana's biggest solo single, "Pamela, Pamela", written by Graham Gouldman (later of 10cc fame), reached number 11 on the UK Singles Chart in early 1967. Further releases didn't chart and Fontana largely retired by 1976, appearing occasionally in the 60s revival circuit.
In 2005, he fought off bankruptcy but was arrested after police were called by bailiffs who went to his home in Glossop, Derbyshire. He poured petrol onto the bonnet of a bailiff's car and set it alight with the bailiff still inside. He later appeared at Derby Crown Court dressed as Lady Justice, complete with a sword, scales, crown, cape and dark glasses, and claiming "justice is blind".
Fontana died from cancer on August 5, 2020 at the age of 74 at Stepping Hill Hospital in Stockport, England.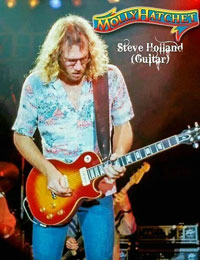 Steve Holland
1954 - August 2, 2020
Steve Holland, the last surviving member of the classic lineup of Southern rockers Molly Hatchet, has died after a prolonged illness. He was 66.
Holland joined Molly Hatchet as a guitarist in 1974, a few years after guitarist Dave Hlubek started the Jacksonville, Florida based band. Holland joined with Hlubek and Duane Roland to form a triple guitar attack that produced hits including their 1979 release "Flirtin' with Disaster."
Holland left the band in 1983 and later formed Gator Country in 2005 with fellow ex-Molly Hatchet members Jimmy Farrar, Duane Roland and Bruce Crump.
Molly Hatchet singer Danny Joe Brown passed away in 2005, guitarist Duane Roland died in 2006, drummer Bruce Crump passed in 2015, and guitarist Dave Hlubek and bassist Banner Thomas died in 2017. Bassist Riff West died in 2014.
| | | | | | |
| --- | --- | --- | --- | --- | --- |
| 7/31/2020 | 91 | Bill Mack | country singer/songwriter | Coronavirus | Irving, Texas |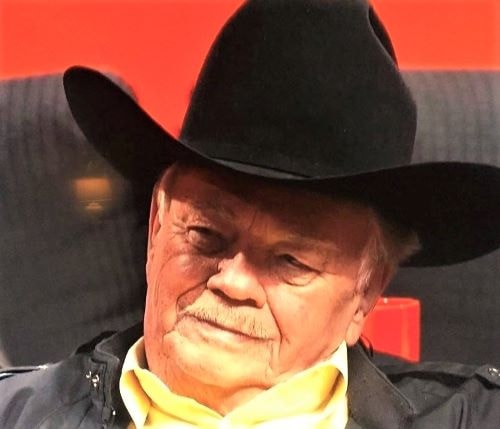 Bill Mack
June 4, 1929- July 31, 2020
Bill Mack, a country sing/songwriter known as "The Midnight Cowboy" and beloved by truckers all over the USA, has died after a brief battle with Covid-19.
Bill Mack Smith was born on June 4, 1929, in the panhandle town of Shamrock, Texas. Bill Mack's connection with truck drivers came naturally. Mack's father was truck driver, and Shamrock, Texas is on historic U.S highway 66, and near the current I-40, a major east/west route across the country.
Mack reached a wide audience when he was hired at WBAP-AM in Fort Worth, Texas, in 1969. The powerful clear-channel, 50,000-watt radio station could be hear in nearly all of the continental United States. Mack also listened to the CB radio, and on occasion, drivers would stop in at the station and Mack would interview them live on the air.
As a songwriter, his best-known song was "Blue," which he wrote in 1963 and first offered to Patsy Cline who died in a plance crash before she could record it. The song became a huge hit when recorded by 11 year-old LeAnn Rimes. The song won Mack the Grammy Award for Best Country Song in 1997.
| | | | | | |
| --- | --- | --- | --- | --- | --- |
| 7/25/2020 | 73 | Peter Green | Fleetwood Mac, guitarist | | Canvey Island, Essex, England |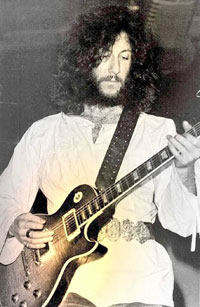 Peter Green
October 29, 1946 - July 25, 2020
Peter Green, co-founder of Fleetwood Mac and author of rock classics like "Black Magic Woman", has died in his sleep in age 73.
Rock songs composed by Green include classics such as "Albatross", "Black Magic Woman", "Oh Well", "The Green Manalishi (With the Two Prong Crown)" and "Man of the World." Many were major hits, notably "Black Magic Woman", later recorded by Carlos Santana.
Green first found fame playing with John Mayall & the Bluesbreakers, filling in for Eric Clapton. Green made his recording debut with the Bluesbreakers in 1966 on the album A Hard Road (1967). In 1967, Green decided to form his own blues band and left the Bluesbreakers.
Green's new band, with former Bluesbreakers bandmate Mick Fleetwood on drums and Jeremy Spencer on guitar, was initially called "Peter Green's Fleetwood Mac featuring Jeremy Spencer" and focused on blues covers and originals. John McVie, former bassist with the Bluesbreakers, soon joined the new band and they simplified their name to Fleetwood Mac.
Green left Fleetwood Mac in 1970, after the band had released three albums. Fleetwood Mac eventually expanded to include Stevie Nicks, Christine McVie, Lindsey Buckingham and others and went on to superstardom.
In 1971, he had a brief reunion with Fleetwood Mac, helping them to complete a U.S. tour after guitarist Jeremy Spencer had left the group, performing under the pseudonym Peter Blue. Green accompanied former bandmate keyboardist Peter Bardens (Peter B's Looners) on Bardens' solo LP The Answer, playing lead guitar on several tracks.
Green was eventually diagnosed with schizophrenia and spent time in psychiatric hospitals in the mid-1970s. In 1979, Green began to re-emerge professionally, producing a string of solo albums starting with 1979's In the Skies. He also made an uncredited appearance on Fleetwood Mac's double album Tusk, on the song "Brown Eyes", released the same year.
In 1981, Green contributed to "Rattlesnake Shake" and "Super Brains" on Mick Fleetwood's solo album The Visitor.
Peter Green, as a member of Fleetwood Mac, was inducted into the Rock and Roll Hall of Fame in 1998.
Green died in his sleep on 25 July 2020 at the age of 73.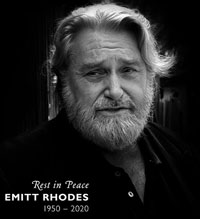 Emitt Rhodes
February 25, 1950 - July 19, 2020
Emitt Lynn Rhodes, a noted singer/songwriter who began his career in 1964 with Southern California garage rock band The Palace Guard, has died at age 70.
Emitt Rhodes played drums in The Palace Guard. The band got a big break when KRLA deejay Casey Kasem invited the group to perform on his Los Angeles television dance show Shebang. The group scored a regional hit with "Falling Sugar" in early 1966 with their blend of folk rock and the harmonic sound of the Beatles.
Rhodes left The Palace Guard to form a new group, the Merry-Go-Round, with Rhodes playing guitar. The new band found success, reaching number 63 on the Billboard Hot 100 with the song "Live" before disbanding in 1969.
Rhodes started a solo career, first on A&M records, then with ABC/Dunhill Records, which released three albums Emitt Rhodes, Mirror and Farewell to Paradise. His first album reached number 29 on the Billboard charts on the strength of the single "Fresh as a Daisy." Rhodes wrote all of the songs on his albums, played all of the instruments and sang all of the vocals while recording himself in his home recording studio.
Emitt Rhodes died in his sleep on July 19, 2020. The news of Rhodes death was confirmed by Tony Blass, who produced a film about Rhodes, One Man Beatles.
| | | | | | |
| --- | --- | --- | --- | --- | --- |
| 7/12/2020 | 71 | Judy Dyble | Fairport Convention, singer | Lung Cancer | |

Judy Dyble
February 13, 1949 - July 12, 2020
Judy Dyble, the original lead singer of the British folk group Fairport Convention, has died at age 71 after suffering from lung cancer.
Dyble sang with Fairport Convention from 1967 to 1968, when the band shared stages with stars like Jimi Hendrix, and Syd Barrett-era Pink Floyd. Famously, Dyble sat on the front of the stage at London's legendary Speakeasy Club knitting, while Hendrix and Richard Thompson jammed.
After her stint with Fairport Convention, Dyble (along with her then-boyfriend Ian McDonald) recorded several tracks with Giles, Giles and Fripp, who later became King Crimson. Dyble left after the new group after her relationship with McDonald ended and before they evolved into the foundation progressive rock band King Crimson.
Dyble died of complications from lung cancer July 12, 2020 at the age of 71. She had been suffering from the disease in the years leading up to her death, and revealed the diagnosis in November 2019 after she began chemotherapy.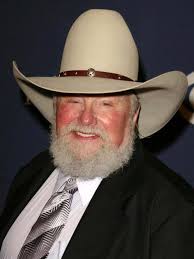 Charlie Daniels
October 28, 1936 - July 6, 2020
Charlie Daniels, a country music star best known for his 1979 crossover hit "The Devil Went Down to Georgia," has died at 83.
Daniels was born in Wilmington, North Carolina, but found success after moving to Nashville. In 1964, Daniels co-wrote "It Hurts Me" with his friend, producer Bob Johnston. The song was recorded by Elvis Presley.
As a session musician, Daniels played on records with music greats such as Bob Dylan, Leonard Cohen and Ringo Starr. He also produced the 1969 album by the Youngbloods, Elephant Mountain. Daniels played fiddle on several Marshall Tucker Band albums.
His first hit, the novelty song "Uneasy Rider", was from his 1973 third album, Honey in the Rock. In 1975, with the Charlie Daniels Band, he had hits with "The South's Gonna Do It Again" and "Long Haired Country Boy."
His biggest hit, "The Devil Went Down to Georgia," came in 1979. The song was featured in the film "Urban Cowboy" and also in a "Guitar Hero" video game. Daniels won the Grammy Award for Best Country Vocal Performance in 1979 for the song.
Subsequent Daniels' hits included "In America" (1980), "The Legend of Wooley Swamp" (1980), and "Still in Saigon" (1982).
Daniels had a hemorrhagic stroke in Hermitage, Tennessee, and was pronounced dead at a Nashville hospital.
| | | | | | |
| --- | --- | --- | --- | --- | --- |
| 7/1/2020 | 83 | Max Crook | pioneer of electronic music in pop | | |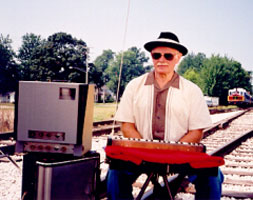 Max Crook
November 2, 1936- July 1, 2020
Maxfield Doyle Crook was a pioneer of electronic music in pop. He was the featured soloist on Del Shannon's 1961 hit "Runaway", which he co-wrote and on which he played his own invention, the Musitron.
He also recorded as Maximilian.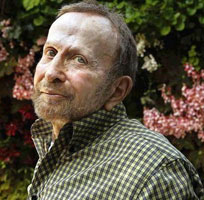 Johnny Mandel
November 23, 1925 - June 29, 2020
John Alfred Mandel was an American composer and arranger of popular songs, film music and jazz. The musicians he worked with include Count Basie, Frank Sinatra, Peggy Lee, Anita O'Day, Barbra Streisand, Tony Bennett, Diane Schuur and Shirley Horn. He won 5 Grammy Awards.
Mandel composed, conducted and arranged the music for numerous movie soundtracks. His earliest credited contribution was to I Want to Live! in 1958, which was nominated for three Grammy Awards. Other compositions include "Close Enough for Love", "Emily" and "A Time for Love" (nominated for an Academy Award).
He wrote numerous film scores, including the score of The Sandpiper. Mandel won the 1965 Academy Award for Best Original Song and the Grammy Award for Song of the Year in 1966 for "The Shadow of Your Smile", the love theme from The Sandpiper.
He won the Grammy Award for Best Instrumental Arrangement Accompanying Vocal(s) in 1981 for Quincy Jones's song Velas, and again in 1991 for Natalie Cole and Nat King Cole's "Unforgettable", and, in 1992, for Shirley Horn's album Here's to Life.
Mandel is remembered for writing the melody of "Suicide Is Painless," the song used as the theme from the 1970 movie M*A*S*H and (without the controversial lyrics) as the theme for TV series M*A*S*H.
| | | | | | |
| --- | --- | --- | --- | --- | --- |
| 6/27/2020 | 71 | Tom Finn | The Left Banke, bass/vocals | | |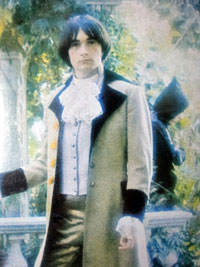 Tom Finn
November 21, 1948 - June 27, 2020
Tom Finn was a founding member of The Left Banke, a baroque pop group remembered for hit songs "Walk Away Renée" and "Pretty Ballerina."
The Left Banke formed in 1965 with Finn, Michael Brown, Steve Martin Caro, George Cameron and Warren David-Schierhorst.
After the Left Banke disbanded, Finn went on to become an engineer at Bell Sound Studios. He also worked with jazz drummer Buddy Rich at Rich's night club Buddy's Place as stage manager and MC.
In 1982, Studio 54 owner Steve Rubell convinced Finn to try his hand as a DJ. This led to Finn working at NY clubs such as The Palladium, The Red Zone, and Au Bar. In the 1990s Finn began working as a DJ for private events, resulting in his own company, Topspin Entertainment. Finn was the DJ for the White House Millennium Gala, hosted by President Bill Clinton and Hillary Clinton.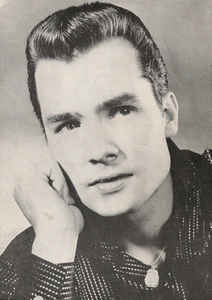 Ricky Valance
April 10, 1936 - June 12, 2020
Ricky Valance, Welsh singer remembered for his 1960 song Tell Laura I Love Her, has died at age 84.
Born David Spencer in Ynysddu, now in Caerphilly county, Wales, he began singing as the lead soprano in his church choir. After working in the coal mines and a stint in the Royal Air Force, he started performing in clubs in the north of England. He changed his name to Ricky Valance and recorded "Tell Laura I Love Her" in 1960 for Columbia Records.
"Tell Laura I Love Her" was first recorded by American singer Ray Peterson. The song tells the tragic story of a boy called Tommy and his love for a girl named Laura. Teenage tragedy songs were controversial at the time and reportedly banned from airplay by the BBC.
The song rose to number one on the British charts on the strength of airplay by Radio Luxembourg, making Valence the first male Welsh singer to have a UK number one single hit.
Valance and his wife Evelyn were living in Skegness, Lincolnshire, at the time of his death.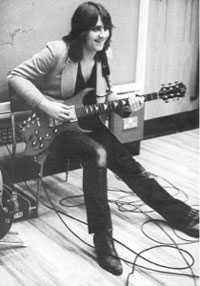 Paul Chapman
"Tonka"
June 9, 1954 - June 9, 2020
Paul Chapman (AKA "Tonka"), Welsh rock guitarist best known for his work in the bands UFO and Lone Star, has died on his birthday at age 66.
Chapman's first notable band was the Welsh outfit Universe. Chapman then joined the Irish band Skid Row in December 1971 replacing Gary Moore as guitarist, but only stayed with the band for a few months. His next band was Kimla Taz, with whom he was guitarist from December 1972 to May 1974.
Chapman first joined UFO in 1974 as a second guitarist to augment their live sound during the Phenomenon album tour. He left UFO in January 1975 due to personal differences with the band, and went on to form Lone Star, where he remained until June 1978. In December 1978, Chapman joined UFO on a full-time basis after Michael Schenker and UFO parted company. Chapman recorded his first album with UFO No Place To Run (1980) with ex-Beatles producer George Martin.
| | | | | | |
| --- | --- | --- | --- | --- | --- |
| 6/8/2020 | 69 | Bonnie Pointer | Pointer Sisters | Heart Failure | Los Angeles, California |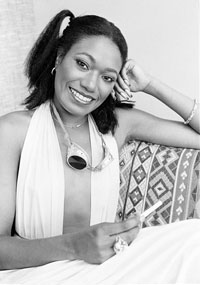 Bonnie Pointer
July 11, 1950 - June 8, 2020
Bonnie Pointer, founding member of The Pointer Sisters, has died from a cardiac arrest at age 69.
The four Pointer Sisters began singing together in their hometown church in Oakland, California, where their father ministered. They soon found work as backup singers for Taj Mahal, Boz Scaggs, Elvin Bishop, Grace Slick and others.
Bonnie, June, Anita and Ruth released their first album in 1973. They found success with "Yes We Can Can", an Allen Toussaint-penned appeal for unity and tolerance. The group won their first Grammy Award for their crossover hit, "Fairytale," in 1974.
The Pointer Sisters released 5 albums before Bonnie left for a solo career. The sisters nearly disbanded when Bonnie quit, but instead regrouped, updated their sound, and became one of the biggest acts of the 1980s with huge hits including "He's So Shy," "Jump (For My Love)" and "I'm So Excited."
Bonnie scored her biggest solo hit with the 1978 disco track, "Heaven Must Have Sent You" released on Motown records. After making three albums for Motown, she retired from the studio, and only performed only occasionally.
Bonnie twice reunited with her sisters for public appearances: once in 1994, when they received their star on the Hollywood Walk of Fame, and again in 1996 at a show in Las Vegas.
June Pointer, the youngest of the sisters, died in 2006.
| | | | | | |
| --- | --- | --- | --- | --- | --- |
| 6/4/2020 | 72 | Steve Priest | The Sweet, bassist, vocalist | | California |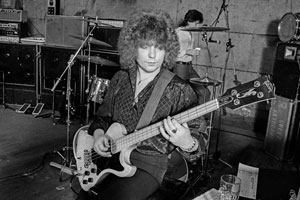 Steve Priest
February 23. 1948 - June 4, 2020
Steve Priest, bassist and later vocalist for the British glam rock band Sweet, has died at the age of 72 years.
The classic lineup of Sweet was founded in the summer of 1970 with Brian Connolly (vocals), Mick Tucker (drums), Andy Scott (guitar) and Steve Priest (bass). Major hits for the band included "Ballroom Blitz," "Fox on the Run" and "Love Is Like Oxygen."
Sweet's original vocalist, Brian Connolly, died in 1997 and drummer Mick Tucker died in 2002, leaving guitarist Andy Scott as the last surviving member of the band's classic lineup.
Priest is survived by this wife, Capitol Records publicity director Maureen O' Connor, three daughters, Lisa, Danielle & Maggie and 3 grandchildren, Jordan, Jade & Hazel.
| | | | | | |
| --- | --- | --- | --- | --- | --- |
| 5/28/2020 | 70 | Bob Kulick | guitarist, producer | | Las Vegas, Nevada |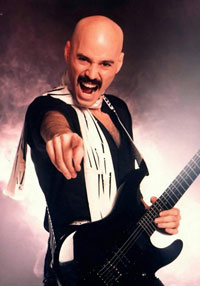 Bob Kulick
January 16, 1950 - May 28, 2020
Bob Kulick, a guitarist and producer known for working with Alice Cooper, W.A.S.P., Lou Reed, Meatloaf and others, has died. He was 70.
Bob Kulick was born in Brooklyn, New York, and was the older brother of former KISS guitarist (1984-1996) Bruce Kulick. Bob Kulick once auditioned for KISS, but Ace Frehley (who auditioned immediately after him) was chosen to fill the spot. Kulick later played (uncredited) on three Kiss albums: Alive II (three of the five studio tracks), Killers (all four new studio tracks), and some minimal work on Creatures of the Night. He also played on Paul Stanley's 1978 solo album and 1989 solo tour.
Bob Kulick played lead guitar for Lou Reed on his Coney Island Baby record. Kulick followed this up with a long-running stint in the Neverland Express, Meat Loaf's touring band. He performed on several Meat Loaf albums, most notably on 1984's Bad Attitude. He also played rhythm and lead guitar on Michael Bolton's 1983 self-titled album. Kulick played on the W.A.S.P. albums The Crimson Idol and Still Not Black Enough.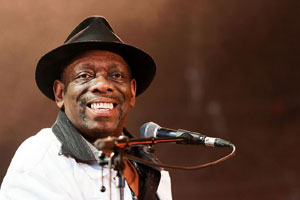 Lucky Peterson
December 13, 1964 - May 17, 2020
Lucky Peterson, a blues musician who, as a child, was mentored by Willie Dixon, has passed away in Texas. He was 55.
Peterson, son of a nightclub owner, was discovered by Willie when Peterson was just 5 years old. Dixon took him user his wing and mentored him. A short time later, Peterson performed on The Tonight Show, The Ed Sullivan Show and What's My Line?
After studying at the Buffalo Academy for Visual and Performing Arts, Peterson began playing backup guitar and keyboards for Etta James, Bobby "Blue" Bland, and Little Milton.
He signed to Alligator Records, releasing Lucky Strikes! (1989), and Triple Play (1990). Album releases continued on Verve Records, including I'm Ready, Beyond Cool, Lifetime, and Move and a collaboration with Mavis Staples as a tribute to gospel singer Mahalia Jackson, called Spirituals & Gospel.
| | | | | | |
| --- | --- | --- | --- | --- | --- |
| 5/15/2020 | 75 | Phil May | Pretty Things, vocalist | | King's Lynn, Norfolk, England |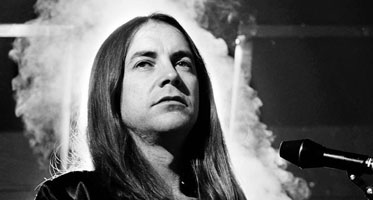 Phil May
November 9, 1944 - May 15, 2020
Phil May of the influential British band the Pretty Things has died from complications after hip surgery due to a cycling accident. He was 75.
May formed the Pretty Things in 1963 with guitarist Dick Taylor, who had recently left the Rolling Stones. The band's lineup coalesced with John Stax, Brian Pendleton and Viv Andrews, with May as frontman.
The Pretty Things gathered fame for their 1968 album SF Sorrow, regarded as the first rock opera album, ahead of similar experiments like the Who's album Tommy.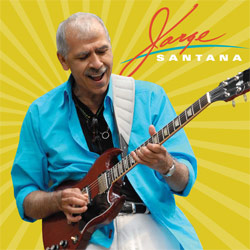 Jorge Santana
June 13, 1951 - May 14, 2020
Guitarist Jorge Santana, younger brother of Carlos Santana, has died at age 68.
He was a member of Malo, who had a top twenty hit in the U.S. with "Suavecito" in 1972. The group performed on Dick Clark's "American Bandstand" that same year.
In the mid-1970s he played with the Fania All-Stars, and, in 1973, performed at Yankee Stadium in front of 63,000 fans.
Jorge was director of artist relations at Carlos Santana's management company. Jorge toured with his famous brother in the 1990s (documented on the album Sacred Fire: Live in South America) and also joined in the 1994 album "Santana Brothers" that included their cousin, Carlos Hernandez.
Jorge died of natural causes on May 14, 2020.
| | | | | | |
| --- | --- | --- | --- | --- | --- |
| 5/13/2020 | 68 | Beckett Cypher | son of Melissa Etheridge | Drug Overdose | Denver, Colorado |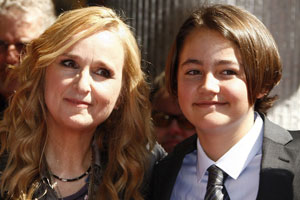 Beckett Cypher
1999 - May 13, 2020
Beckett Cypher, the son of Melissa Etheridge and her former partner Julie Cypher, has died of a drug overdose. He was 21.
Beckett was conceived via artificial insemination of sperm donated by rock star David Crosby.
Beckett died of an apparent opioid overdose in an apartment in downtown Denver.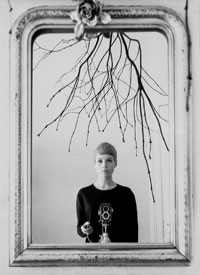 Astrid Kirchherr
May 20, 1938 - May 12, 2020
Astrid Kirchherr, German photographer who took famous early pictures of the Beatles, has died at age 81.
Astrid first photographed the Beatles in 1960 when the band consisted of John Lennon, Paul McCartney, and George Harrison, with bassist Stuart Sutcliffe and drummer Pete Best. Kirchherr met Stuart Sutcliffe in the Kaiserkeller bar in Hamburg in 1960, where Sutcliffe was playing bass with the Beatles, and was later engaged to him, before his death in 1962. As a friend to the band in their Hamburg years, she was rumored to have talked them into trying the mop-top haircut favored by her art-school friends.
Kirchherr photographed the Beatles several times in the early 1960s and was a photographer on the movie set of their film A Hard Day's Night.
| | | | | | |
| --- | --- | --- | --- | --- | --- |
| 5/10/2020 | 66 | Betty Wright | Soul and R&B Singer | Cancer | Miami, Florida |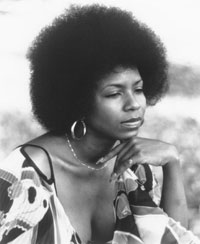 Betty Wright
December 21, 1953 - May 10, 2020
Betty Wright, an iconic Soul and R&B singer of hits such as "Clean Up Woman," has died at age 66.
Wright released her debut album, My First Time Around, when she was just 15 year-old teenager in 1968. The album scored her a top 40 song on the Billboard Hot 100 with "Girls Can't Do What the Guys Do."
Other hits included "Clean Up Woman" (1972), "Tonight Is the Night" and "Where Is the Love," which earned her a Grammy for best R&B song in 1975.
In 2003, she co-produced Joss Stone's The Soul Sessions, a collection of classic R&B songs from the 1960s and 1970s. In 2011, she teamed up with The Roots for collaborative album, Betty Wright: The Movie, which featured guest appearances by Lil Wayne, Snoop Dogg and Joss Stone.
Wright was married three times and had five children. In 1976, Wright married Jerome McCray and together they had a daughter. Wright and McCray divorced in 1981. Wright was married to Patrick Parker from 1982 until 1983 and together they had two children. Wright was married to Jamaican musician Noel Williams, better known as King Sporty, from 1985 until his death in 2015.
Betty Wright died of cancer at her home in Miami on May 10, 2020.
| | | | | | |
| --- | --- | --- | --- | --- | --- |
| 5/9/2020 | 87 | Little Richard | Architect of Rock 'n Roll | Cancer | Tullahoma, Tennessee |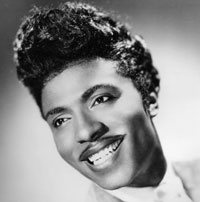 Little Richard
December 5, 1932 - May 9, 2020
Little Richard, the flamboyant Rock 'n Roll pioneer known for hits such as "Tutti Frutti" (1955) and "Long Tall Sally" (1956), has died at age 87.
Born Richard Wayne Penniman in Macon, Georgia, he first rose to fame after recording "Tutti Frutti" (1955) and "Long Tall Sally" (1956) for Specialty Records. This was followed by a long string of other singles over the next three years.
Little Richard was one of the first artists to crossover from the R&B to pop charts, performing for integrated audiences of black and white. He played with a frenetic style, lifting his leg while playing the piano, climbing on top of his piano, running on and off the stage and throwing his souvenirs to the audience.
He participated in package tours across the United States and Europe, and toured Australia with Gene Vincent and Eddie Cochran in 1957. At the end of a performance in Sydney, he saw a bright red fireball move across the sky and said he was "deeply shaken". Though it was eventually told to him that it was the launching of the first artificial Earth satellite Sputnik 1, Penniman said that he took it as a "sign from God" to repent from performing secular music and his wild lifestyle at the time. He subsequently enrolled in seminary school at Oakwood College in Huntsville, Alabama and later released a Gospel music recording, King of the Gospel Singers, produced by Quincy Jones.
In 1962, concert promoter Don Arden persuaded Penniman to tour Europe after telling him his records were still selling well there. He toured with Sam Cooke as an opening act, and a teenage Billy Preston in his band. Richard initially played only gospel music that was not well received. Inspired by the audience reaction to Sam Cooke, Little Richard then decided to perform his hit "Long Tall Sally". The crowd went crazy and Little Richard decided to return to his Rock 'n Roll roots. Hearing of Penniman's shows, Brian Epstein, manager of the Beatles, asked Don Arden to allow the Beatles to open for Penniman on some tour dates, to which he agreed. The first show which Beatles opened for Little Richard was at New Brighton's Tower Ballroom, October, 1962.
In the summer of 1963, Don Arden asked Little Richard to rescue a sagging tour featuring The Everly Brothers, Bo Diddley, and a new band, the Rolling Stones, who had just released their first album!
In 1964, Jimi Hendrix joined Little Richard's band as a full member and began recording guitar on Penniman's tracks in June of that year. Recordings included the Don Covay soul ballad, "I Don't Know What You've Got (But It's Got Me)", which became a R&B hit. Hendrix was apparently later fired due to his tardiness at recording sessions.
Penniman was featured on the Monkees TV special 33? Revolutions per Monkee in April 1969. In May 1970, Penniman made the cover of Rolling Stone magazine.
In 1989, Penniman provided rhythmic preaching and background vocals on the extended live version of the U2 / B.B. King collaboration "When Love Comes to Town".
Throughout the 1990s, Little Richard performed around the world and appeared on TV, film, and tracks with other artists, including Jon Bon Jovi, Elton John and Solomon Burke. In 1992 he released his final album, Little Richard Meets Masayoshi Takanaka featuring members of his then current touring band.
On May 9, 2020, Little Richard died at the age of 87 at his home in Tullahoma, Tennessee from bone cancer, after a two-month illness.
| | | | | | |
| --- | --- | --- | --- | --- | --- |
| 5/6/2020 | 66 | Brian Howe | Bad Company, singer | Heart Failure | Lake Placid, Florida |

Brian Howe
July 22, 1953 - May 6, 2020
Brian Howe, singer for Bad Company after the departure of Paul Rodgers, has died of heart failure. He was 66.
Howe got his career started singing on Ted Nugent's "Penetrator" album. Years later, Howe was chosen to take over as the lead singer for Bad Company after singer Paul Rodgers departed to form a new supergroup, The Firm.
Howe left Bad Company in 1994 after working with them for 8 years.
Howe died of cardiac arrest on May 6, 2020 while en route to a hospital in Florida, aged 66.
| | | | | | |
| --- | --- | --- | --- | --- | --- |
| 5/5/2020 | 73 | Millie Small | Singer/Songwriter | Stroke | London, England |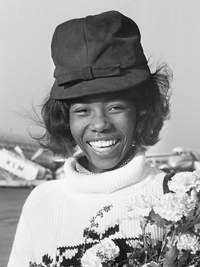 Millie Small
October 5, 1946 - May 5, 2020
Millie Small, a Jamaican singer and songwriter best known for her 1964 recording of "My Boy Lollipop", has died of an apparent stroke. She was 73.
"My Boy Lollipop" (originally released by Barbie Gaye in 1956) was the first major hit for Island Records, reaching Number 2 in both the US and UK. Rod Stewart is believed to have played the harmonica on the song.
Small was invited onto all the pop shows of the day including Ready Steady Go, Top Of The Pops, Juke Box Jury, and Thank Your Lucky Stars. Most notably, Millie Small appeared on the 1964 Beatles TV special Around the Beatles, broadcast internationally. She was billed mononymously as "Millie" and sang "My Boy Lollipop" and "Tom Hank."
She retired from the music scene in the 1970s.
Small is survived by a daughter, Jaelee, born in 1984, who studied art and the music industry and is a singer-songwriter.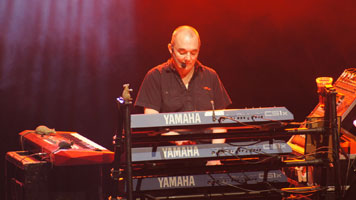 Dave Greenfield
March 29, 1949 - May 3, 2020
Dave Greenfield, a member of the British punk rock band The Stanglers, has died from complications related to coronavirus. He was 71.
Greenfield joined the Stranglers in 1975 and performed with them on their debut album Rattus Norvegicus. He was keyboardist, singer, and songwriter for the band and continued to be a member until his death.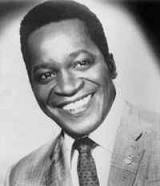 Bobby Lewis
February 9, 1925 - April 28, 2020
Bobby Lewis, a rhythm and blues singer best known for his 1961 hit singles "Tossin' and Turnin'" and "One Track Mind", has died.
Lewis' 1960 recording of "Tossin' and Turnin'" on the Beltone label went to No.1 for seven weeks on the Billboard chart in summer 1961. It sold over one million copies and was awarded a gold disc.
Lewis died on April 28, 2020, aged 95, after contracting pneumonia.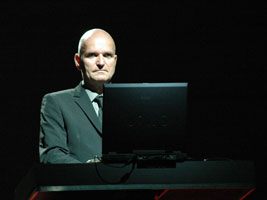 Florian Schneider
April 7, 1947 - April 21, 2020
Florian Schneider, founding member of the German electronic quartet Kraftwerk, has died at age 73 after a short battle with cancer.
Florian Schneider-Esleben founded Kraftwerk with Ralf Hütter in 1970. The band had commercial success with their musical innovations on albums including Autobahn (1974), Trans-Europe Express (1977), and The Man-Machine (1978). David Bowie titled his "Heroes" instrumental track "V-2 Schneider" after Schneider, and was heavily influenced by Kraftwerk's sound during his "Berlin period" in the late 1970s.
Schneider left Kraftwerk in November, 2008.
Schneider's death was reported on May 6, 2020, and was said to have occurred "a few days after his 73rd birthday".
| | | | | | |
| --- | --- | --- | --- | --- | --- |
| 4/19/2020 | 52 | Troy Sneed | Gospel Singer | Coronavirus | Jacksonville, Florida |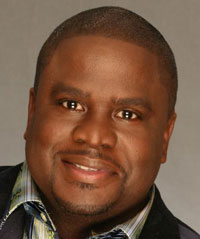 Troy Sneed
December 14, 1967 - April 27, 2020
Troy Sneed, a Grammy-nominated gospel singer and record label founder, has died of complications from Covid-19. He was 52.
| | | | | | |
| --- | --- | --- | --- | --- | --- |
| 4/19/2020 | 78 | Ian Whitcomb | Singer/songwriter/author | | Los Angeles, California |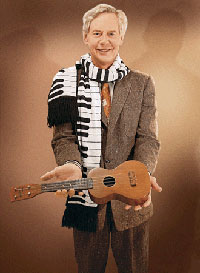 Ian Whitcomb
July 10, 1941 - April 19, 2020
Ian Whitcomb, British singer/songwriter who had a top hit in 1965 with "You Turn Me On", has died in Los Angeles at age 78. The cause of his death has not been disclosed at the time.
The success of "You Turn me On" (credited to Ian Whitcomb & Bluesville) lead to appearances in the U.S. on such television programs as Shindig, Hollywood A Go-Go and American Bandstand. Whitcomb played the Hollywood Bowl with The Beach Boys in 1965 and then toured with The Rolling Stones, The Kinks, and Sam the Sham and the Pharaohs.
He wrote several books on popular music, beginning with After the Ball, published by Penguin Books (Britain) and Simon & Schuster (United States) in 1972. He accompanied his singing by playing the ukulele and, through his records, concerts, and film work, helped to stimulate the revival of interest in the instrument. His re-creation of the music played aboard the RMS Titanic in the film of that name won a Grammy Award in 1998 for package design and a nomination for Whitcomb's liner notes.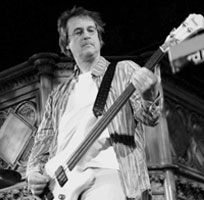 Matthew Seligman
July 14, 1955 - April 17, 2020
Matthew Seligman, a bass guitarist best known for his association with the new wave music scene of the 1980s, has died from complications related to coronavirus. He was 64.
Seligman was a member of The Soft Boys and the Thompson Twins, and was a sideman for Thomas Dolby, playing on his hit single "She Blinded Me With Science" and Dolby's albums The Golden Age of Wireless and The Flat Earth. Seligman was also a member of Bruce Woolley & The Camera Club and The Dolphin Brothers, and backed David Bowie at his performance at Live Aid in 1985. He worked extensively as a studio bassist, performing on albums and singles by Robyn Hitchcock, Stereo MC's, The Waterboys, Sinéad O'Connor, Transvision Vamp, Morrissey, Nan Vernon, Tori Amos, Kimberley Rew and Alex Chilton.
Seligman suffered a catastrophic hemorrhagic stroke after contracting COVID-19 and being on a ventilator at London's St. George's Hospital for two weeks.
| | | | | | |
| --- | --- | --- | --- | --- | --- |
| 4/14/2020 | 79 | Kenny Young | Songwriter | Cancer | Banbury, Oxfordshire, England |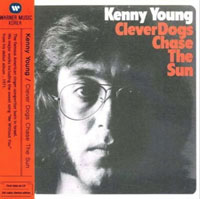 Kenny Young
April 14, 1941 - April 14, 2020
Kenny Young, a songwriter most famous for co-writing the Drifters 1964 hit "Under the Boardwalk," had died at age 79.
Kenny Young was born Shalom Giskan in Jerusalem, Palestine in 1941 and grew up in the Lower East Side of Manhattan. At the age of 22, he began working as a songwriter for Bobby Darin's TM Music in the famous Brill Building. A string of successful compositions soon emerged including "Please Don't Kiss Me Again", an R&B chart hit for the Charmettes in 1963 and "Under the Boardwalk", a co-write with Artie Resnick that was first recorded by The Drifters in 1964. His other co-writes with Resnick included Ronnie Dove's chart hits "One Kiss for Old Times' Sake" and "A Little Bit of Heaven", both in 1965. Young also wrote Ronnie Dove's "When Liking Turns to Loving", as well as chart hits for Herman's Hermits ("Just a Little Bit Better" and "Don't Go Out Into the Rain") and The Seekers ("When Will the Good Apples Fall").
He won a Grammy Award for the song "Ai No Corrida" (co-written with Chaz Jankel).
Young also recorded as a singer-songwriter in the early 1970s, in a folk troubadour style, but had limited success.
Young died on April 14, 2020 (his 79th birthday) in Banbury, England, after suffering from cancer for several years.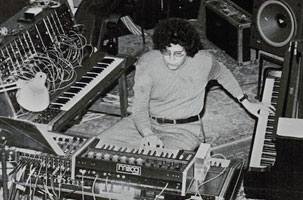 Richard Teitelbaum
May 19, 1939 - April 9, 2020
Richard Lowe Teitelbaum was an American composer, keyboardist, and improvisor. A student of Allen Forte, Mel Powell, and Luigi Nono, he was known for his live electronic music and synthesizer performances. He was a pioneer of brain-wave music and brought the first Moog synthesizer to Europe in 1967. He was also involved with world music and used Japanese, Indian, and western classical instruments and notation in both composition and improvisational settings.
| | | | | | |
| --- | --- | --- | --- | --- | --- |
| 4/7/2020 | 71 | Steve Farmer | Ted Nugent and the Amboy Dukes, Vocalist | Coronavirus | Redford, Michigan |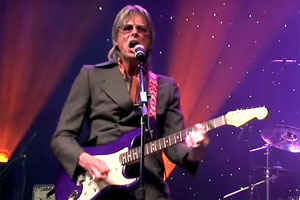 Steve Farmer
December 31, 1948 - April 7, 2020
Steve Farmer, the original lead singer for the Amboy Dukes and co-composer (along with Ted Nugent) of the classic "Journey to the Center of the Mind", has died from complications related to coronavirus. He was 71.
The Amboy Dukes was formed in Chicago by Steve Farmer, Ted Nugent and others in 1964. Farmer wrote and recorded with the band for their first three albums, all released on Mainstream Records. Their 1967 debut, self-titled The Amboy Dukes, featured their first charting single "Baby, Please Don't Go", an intense cover of a Big Joe Williams song. Their second album was Journey to the Center of the Mind (their highest charting album containing the psychedelic rock opera of the same name). The third album was titled Migration.
Farmer was found dead at his home in the Detroit area on April 7, 2020. He apparently died of heart complications from COVID-19.
<! #2020 #Coronavirus #Songwriter >
| | | | | | |
| --- | --- | --- | --- | --- | --- |
| 4/7/2020 | 73 | John Prine | Singer/Songwriter | Coronavirus | Nashville, Tennessee |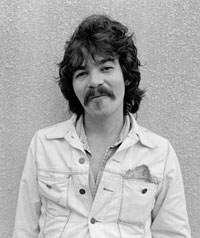 John Prine
October 10, 1946 - April 7, 2020
John Prine, influential singer/songwriter beloved by millions, has died from complications related to coronavirus. He was 73.
Prine first rose to fame when singing open-mic nights at a Chicago bar when a young Roger Ebert, then a reporter for the Chicago Sun-Times, heard him play and wrote a favorable review in the newspaper. Crowds began to build to see the "Singing Mailman" when an early fan, singer-songwriter Kris Kristofferson, helped him get a record deal.
Prine's 1971 debut album on Atlantic Records contained several of his signature songs, including "Paradise," about the Western Kentucky town where his parents grew up, "Illegal Smile," "Sam Stone" and "Hello in There," an affectionate tribute to elderly people.
His success continued with his 1972 Diamonds in the Rough. The album featured songs including the allegorical "The Great Compromise," and the ballad "Souvenirs."
Follow up releases include Sweet Revenge (1973), with such fan favorites as "Dear Abby," "Grandpa Was a Carpenter," and "Christmas in Prison," and Common Sense (1975), with "Come Back to Us Barbara Lewis Hare Krishna Beauregard".
In 1974, singer David Allan Coe achieved considerable success on the country charts with "You Never Even Called Me by My Name", co-written by Prine and Steve Goodman.
The 1979 album Pink Cadillac features two songs produced by Sun Records founder Sam Phillips. The song "Saigon," is about a Vietnam vet traumatized by the war ("The static in my attic's gettin' ready to blow"). During the recording, one of the guitar amps blew up (which is evident on the album). The other song Phillips produced is "How Lucky," about Prine's hometown.
In 1991, Prine released the Grammy Award-winning The Missing Years, his first collaboration with producer and Heartbreakers bassist Howie Epstein.
The 2020 Grammys honored Prine with a lifetime achievement award. The show's broadcast featured Bonnie Raitt singing his standard "Angel From Montgomery."
Prine was hospitalized at Vanderbilt Medical Center in Nashville, Tennessee when he died on April 7, 2020 of complications of COVID-19.
| | | | | | |
| --- | --- | --- | --- | --- | --- |
| 4/7/2020 | 79 | Eddy Davis | Banjoist | Coronavirus | New York, New York |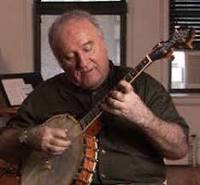 Eddy Davis
"The Manhattan Minstrel"
Eddy Davis, a banjoist who called himself the Manhattan Minstrel, died in New York City of complications from coronavirus. He was 79.
Davis was the bandleader of the Eddy Davis New Orleans Jazz Band, most famous for its clarinetist, filmmaker Woody Allen. Davis received a Grammy for his work on the soundtrack for Allen's film, Midnight in Paris. A jazz traditionalist, the Indiana native first played drums before turning to the banjo. He is survived by his partner, Ruth Miller, and a daughter.
<! #2020 #Coronavirus #MusicBiz >
| | | | | | |
| --- | --- | --- | --- | --- | --- |
| 4/6/2020 | 64 | Hal Willner | Producer | Coronavirus | New York, New York |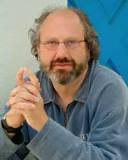 Hal Willner
April 6, 1956 - April 6, 2020
Hal Willner, a music producer who worked with Lou Reed and Marianne Faithfull and was a long-time Saturday Night Live staffer, has died from complications related to coronavirus. He was 64.
Willner also help launch the career of Jeff Buckley when he invited him to perform at a 1991 tribute concert in New York for his father Tim Buckley. The event introduced the younger Buckley to a wider audience.
He released one album under his own name: Whoops, I'm an Indian, which featured audio samples from 78 rpm records from the early-mid 20th century.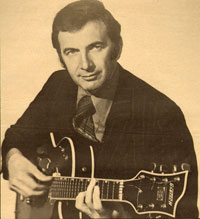 Bucky Pizzarelli
January 9, 1926 - April 1, 2020
Bucky Pizzarelli, jazz guitar virtuoso, has died from complications related to coronavirus. He was 94.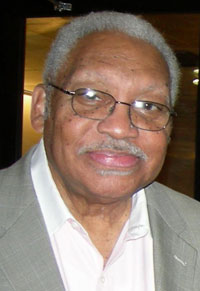 Ellis Marsalis Jr.
November 14, 1934 - April 1, 2020
Ellis Marsalis Jr, a New Orleans jazz piano legend and patriarch of a musical family, with sons Branford and Wynton rising to international acclaim, has died from complications related to coronavirus. He was 85.
| | | | | | |
| --- | --- | --- | --- | --- | --- |
| 4/1/2020 | 52 | Adam Schlesinger | Fountains of Wayne, Vocalist | Coronavirus | Poughkeepsie, New York |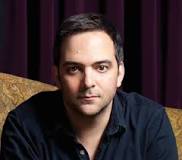 Adam Schlesinger
October 31, 1967 - April 1, 2020
Adam Schlesinger, the co-founder of pop-rock band Fountains of Wayne and an Oscar-nominated songwriter, has died from complications related to coronavirus. He was 52.
Fountains of Wayne was best known for its 2003 hit "Stacy's Mom," a humorous track about a young boy who has a crush on his friend's mother. The song was nominated for a Grammy Award.
| | | | | | |
| --- | --- | --- | --- | --- | --- |
| 3/31/2020 | 59 | Wallace Roney | Jazz Trumpeter | Coronavirus | Paterson, New Jersey |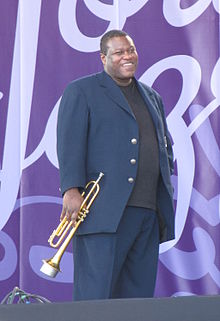 Wallace Roney
May 25, 1960 - March 31, 2020
Wallace Roney, legendary jazz trumpeter who played with Miles Davis and Ornette Coleman, has died of complications from the novel Coronavirus. He was 59.
Roney, born in Philadelphia, began his career when he was just 12 years old when he became part of the classical quintet, Philadelphia Brass. He later joined the Jazz Messengers and recorded a number of albums with Tony Williams for Blue Note throughout the 1980s and 90s.
Roney was 23 when he met his idol, Miles Davis. Roney then studied under Davis, becoming his only student and perfecting his style. Roney later performed with Miles Davis at the 1991 Montreux Jazz Festival, later featured in the film Miles Davis: Birth of the Cool.
Roney won a Grammy in 1994 for the album "A Tribute To Miles" and was nominated for another in 1997.
Roney died at St. Joseph's University Medical Center in Paterson, New Jersey.
| | | | | | |
| --- | --- | --- | --- | --- | --- |
| 3/30/2020 | 81 | Bill Withers | Soul Singer | Heart Failure | Los Angeles, California |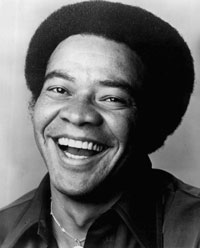 Bill Withers
July 4, 1938 - March 30, 2020
Bill Withers, soul singer-songwriter known for hits such as "Ain't No Sunshine" and "Lean on Me", has died of heart failure. He was 81.
Withers was inducted into the Rock and Roll Hall of Fame in 2015.
| | | | | | |
| --- | --- | --- | --- | --- | --- |
| 3/29/2020 | 69 | Alan Merrill | Singer / Songwriter | Coronavirus | New York, New York |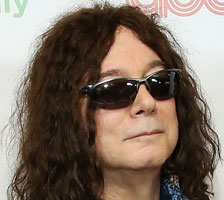 Alan Merrill
February 19, 1951 - March 29, 2020
Alan Merrill, whose song "I Love Rock 'n' Roll" was a huge hit when recorded by Joan Jett, has died of complications from Coronavirus. He was 69.
Alan Merrill was born Allan Preston Sachs in the Bronx section of New York City. He signed his first record deal as lead singer of the band The Lead, who had a big hit in Japan with Aoi Bara (Blue Rose). The Lead fell apart when two of the American members of the group were deported from Japan.
After releasing two successful solo albums and hosting TV shows and acting in soap operas, he left Japan for the UK in 1974 to form The Arrows with drummer Paul Varley and guitarist Jake Hooker. The Arrows scored with a few hit singles: "Touch Too Much", "Toughen Up", "My Last Night With You", and most importantly "I Love Rock 'n' Roll", originally recorded as a 1975 B-side.
Merrill co-wrote "I Love Rock 'n' Roll" with Jake Hooker. The song was featured on their weekly UK television series Arrows where Joan Jett heard the song while she was touring England with the Runaways in 1976. Jett urged the Runaways to record the song, but they did not. She later recorded the song with her band, the Blackhearts, taking it to the top of the charts in 1982. Jett's black-and-white music video for "I Love Rock 'n' Roll" was an early staple of the MTV network, receiving heavy airplay.
"I Love Rock 'n' Roll" has been covered by numerous and varied artists: Britney Spears, Tiny Tim, and a version by Alex Gaudino and Jason Rooney. Recorded parodies of the song include "I Love Rocky Road" by "Weird Al" Yankovic and "I Love Sausage Rolls" by LadBaby, a huge Christmas 2019 hit in the UK.
Merrill was another talented musician whose life was claimed prematurely by the global Covid-19 pandemic of 2020.
<! #2020 #Country #Coronavirus >
| | | | | | |
| --- | --- | --- | --- | --- | --- |
| 3/29/2020 | 61 | Joe Diffie | Country Musician | Coronavirus | Nashville, Tennessee |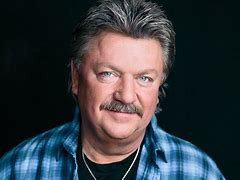 Joe Diffie
December 28, 1958 - March 29, 2020
Joe Diffie, a country music superstar known for his lighthearted songs about country life, has died from complications of coronavirus. He was 61.
Diffie, from Tulsa, Oklahoma, made 13 albums and had more than 20 Top 10 hits to his credit. His #1 hits included "Home", "If the Devil Danced (In Empty Pockets)", "Honky Tonk Attitude", "Third Rock from the Sun", "Pickup Man" and "Bigger Than the Beatles".
He won a Grammy Award in 1998 for "Same Old Train," a collaboration with a dozen other artists, including Clint Black, Merle Haggard, Patty Loveless and Randy Travis.
Two days before his death, Diffie released a statement saying he had tested positive for coronavirus and was receiving treatment.
| | | | | | |
| --- | --- | --- | --- | --- | --- |
| 3/26/2020 | 78 | Neil Landon | Fat Mattress, vocalist | | Hamburg, Germany |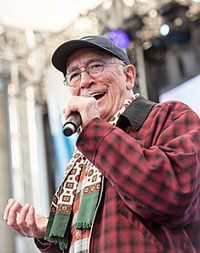 Neil Landon
July 26, 1941 - March 26, 2020
Neil Landon, singer/songwriter who co-founded the band Fat Mattress with guitarist/singer Noel Redding, has died in Hamburg at the age of 78.
Landon (born Patrick Cahill) was involved in a wide range of musical projects and sang on a number of hits that made the UK Singles Chart. A notable success was with The Flower Pot Men, who scored a hit in 1967 with "Let's Go To San Francisco" (Deram DM142), reaching Number 4 in the UK Singles Chart.
In 1968, Landon began writing songs with Noel Redding, who had been a former bandmate in a group called the Burnettes (1962-65). With drummer Eric Dillon and bassist Jim Leverton, they formed a new group, Fat Mattress. The new band toured the United States as support for the Jimi Hendrix Experience, secured a recording contract with Polydor Records and played the Isle of Wight Festival in August, 1969. Fat Mattress recorded two albums and a third was underway when they disbanded at the end of 1970. The band's first album yielded the major Dutch hit "Magic Forest", which Landon co-wrote and sang lead vocals.
<! #2020 #Beatles #Coronavirus >
| | | | | | |
| --- | --- | --- | --- | --- | --- |
| 3/24/2020 | 76 | Cy Tucker | Earl Preston and the TTs | Coronavirus | Liverpool, England |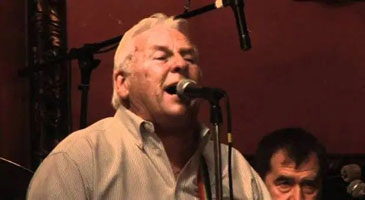 Cy Tucker

Cy Tucker, a 1960s pop legend who played in clubs alongside the Beatles, has died in the UK after contracting Coronavirus. He was 76.
He was part Liverpool's Merseybeat scene and performed in pubs and clubs in the city for about 60 years. With band Earl Preston and the TTs, Tucker played on line-ups alongside The Beatles in the 1960s, including at the famous Cavern Club.
<! #2020 #Drums #KingCrimson >
Bill Rieflin
September 29, 1960 - March 24, 2020
Bill Rieflin, drummer and keyboardist who joined King Crimson in 2013, has died. He was 59.
Bill Rieflin worked as a studio drummer, helping groups such as Ministry, the Revolting Cocks, Lard, KMFDM, Pigface, Swans, Chris Connelly, and Nine Inch Nails.
He toured with R.E.M. following the retirement of drummer Bill Berry in 1997. He was a member of progressive rockers King Crimson from 2013 until his death from cancer.
| | | | | | |
| --- | --- | --- | --- | --- | --- |
| 3/23/2020 | 83 | Mike Longo | Jazz Pianist | Coronavirus | New York, New York |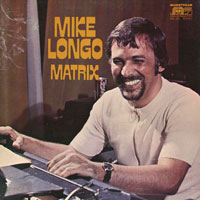 Mike Longo
March 19, 1937 - March 23, 2020
Michael Josef Longo, jazz pianist, composer, author and longtime musical director for Dizzy Gillespie, has died from complications of coronavirus. He was 83.
Longo became musical director and arranger for trumpet great Dizzy Gillespie and continued to work with him until Gillespie's death in 1992. Longo was also backup to saxophonist Coleman Hawkins and singer Nancy Wilson (among others).
Longo died from complications of COVID-19 at Mount Sinai Hospital in Manhattan on March 23, 2020, three days after his 83rd birthday.
| | | | | | |
| --- | --- | --- | --- | --- | --- |
| 3/22/2020 | 81 | Julie Felix | Folk Musician | | Chorleywood, Hertfordshire, England |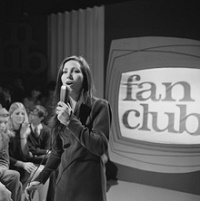 Julie Felix
June 14, 1938 - March 22, 2020
Julie Felix, a folksinger from Santa Barbara, California who found success on British television, has died at age 81.
In 1965, she was reportedly the first folksinger to fill the Royal Albert Hall.
In 1966, Felix became the resident singer on the BBC television program The Frost Report, presented by David Frost. She hosted her own shows for the BBC from 1967 to 1970, including the series Once More With Felix. Among those featured on her show were the Kinks, Fleetwood Mac, Leonard Cohen and Led Zeppelin's lead guitarist, Jimmy Page
| | | | | | |
| --- | --- | --- | --- | --- | --- |
| 3/22/2020 | 80 | Eric Weissberg | Folk Musician | Alzheimer's Disease | near Detroit, Michigan |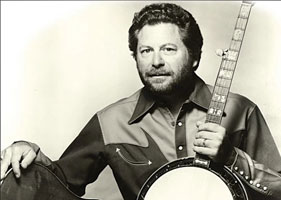 Eric Weissberg
August 16, 1939 - March 22, 2020
Eric Weissberg, half of the duo (along with Steve Mandell) that scored a #2 hit in 1973 with "Dueling Banjos," has died at age 80.
Dueling Banjos was popularized in the 1972 film "Deliverance", starring Burt Reynolds. Warner Brothers was sued by Arthur "Guitar Boogie" Smith, the composer of "Feudin' Banjos", which he had written and recorded in 1955. It was renamed as "Dueling Banjos" in the movie. Smith won a "substantial settlement," which included appended film credit for the song and a portion of royalties.
A member of the folk group the Tarriers for years, Weissberg later developed a career as a session musician, playing on albums by The Clancy Brothers, Doc Watson, Melanie, Billy Joel, Frankie Valli, Bob Dylan, Loudon Wainwright III, Talking Heads, Tom Paxton, Jim Croce, Art Garfunkel, Ronnie Gilbert, and others. His banjo and steel guitar work can be heard on John Denver's signature song, Take Me Home, Country Roads.
Weissberg often toured with Tom Paxton. In their set, they frequently played a variant of "Dueling Banjos."
Weissberg died at the age of 80 from Alzheimer's disease at a nursing home near Detroit, Michigan.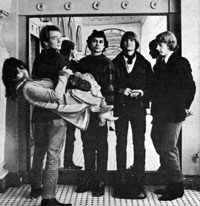 Jerry Slick
August 8, 1939 - March 20, 2020
Jerry Slick, drummer for the mid-1960's San Francisco band The Great Society, and ex-husband of singer Grace Slick, has died at age 80.
Jerry Slick married Grace Wing, his former next door neighbor, in San Francisco on Aug. 26, 1961. The couple soon fell into San Francisco's beatnik scene, listening to folk music and jazz, and growing marijuana in their backyard.
They decided to form a band and recruited Jerry's younger brother, Darby Slick, then 21, to play guitar. Jerry played the drums and Grace sang and played guitar. The band recorded an album, and released a single, the Darby Slick-penned "Someone to Love" (b/w "Free Advice"). Their recording producer during this time was producer was a young Sylvester Stewart who would, a couple of years later, record under the name Sly Stone.
In summer of 1966, when the Jefferson Airplane's female singer, Signe Anderson, then pregnant, quit the band, Grace Slick moved into her place. The Great Society soon broke up and Grace and Jerry's relationship disintegrated after Grace had relationships with the Airplane's drummer Spencer Dryden and guitarist/singer Paul Kantner. Grace and Jerry formally divorced in 1971.
The Jefferson Airplane rerecorded "Someone to Love" (retitling the song "Somebody to Love") and released the track (along with Grace's "White Rabbit") on their breakthrough LP Surrealistic Pillow. The song became one of their best known hits.
Jerry Slick's death was confirmed by online posts by his current wife, Wendy Slick. No cause or place of death was listed.
| | | | | | |
| --- | --- | --- | --- | --- | --- |
| 3/20/2020 | 81 | Kenny Rogers | Country Singer | | Sandy Springs, Georgia |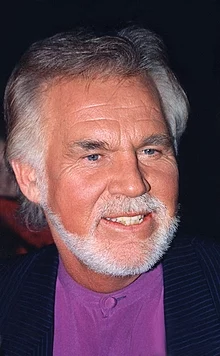 Kenny Rogers
August 21, 1938 - March 20, 2020
Kenny Rogers, a country singer who sold over 100 Million Records, has died at age 81.
Rogers is best known for his smash hit "The Gambler", but his long career spanned Folk, Rock, Pop & Country music as well as acting, producing and restaurant entrepreneurship.
Rogers began his career in jazz singer Bobby Doyle band. In 1957, he joined the folk band New Christy Minstrels, where he played stand-up bass and bass guitar.
In 1967, he and several members of the New Christy Minstrels left to form the First Edition with whom he scored his first major hit with "Just Dropped In (To See What Condition My Condition Was In)", a psychedelic rock song which charted in the top 10. This was followed by 1969's hit "Ruby, Don't Take Your Love to Town" as the band slowly took on a more country feel.
By 1976, Rogers embarked on a solo career. The 1977 single "Lucille" (1977) was a major hit, reaching number 12 and selling millions of copies. His signature song, 1978's "The Gambler", was a cross-over hit that won him a Grammy Award in 1980.
In the late 1970s, Rogers teamed up with close friend Dottie West for a series of albums and duets. Together the duo won 2 gold records and Grammy nominations. On their album "Every Time Two Fools Collide", Rogers credited West with further establishing and cementing his career with Country Music audiences. In the same release, West credited him with taking her career to new audiences. Rogers was with Dottie West only hours before she died at age 58 after sustaining injuries in a 1991 car accident, as discussed in his 2012 biography Luck Or Something Like It.
He also collaborated with Dolly Parton and Sheena Easton, and had a songwriting partnership with Lionel Richie.
Rogers was active in movies and television shows, most notably in Kenny Rogers as The Gambler and the MacShayne series for The NBC Mystery Movie, and in the 1982 feature film Six Pack.
In 1991, He co-founded Kenny Rogers Roasters with former Kentucky Fried Chicken CEO (and former Kentucky governor) John Y. Brown Jr. The fast food restaurant chain, now closed in the USA, offered wood-fired rotisserie chicken and all the trimmings.
Kenny Rogers was married five times and had five children.
Kenny Rogers died in his home in Sandy Springs Georgia, outside Atlanta. The cause of his death was not known at the time of this writing.
| | | | | | |
| --- | --- | --- | --- | --- | --- |
| 3/12/2020 | 72 | Danny Ray Thompson | Sun Ra Arkestra, baritone saxophonist | | Philadelphia, Pennsylvania |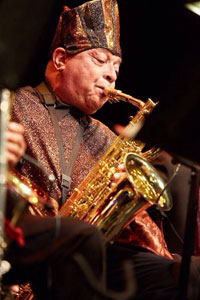 Danny Ray Thompson
October 1, 1947 - March 12, 2020
Danny Ray Thompson, baritone saxophonist with the avant-garde jazz outfit Sun Ra Arkestra, has died at age 72. The cause of his death is unknown at the time of this writing.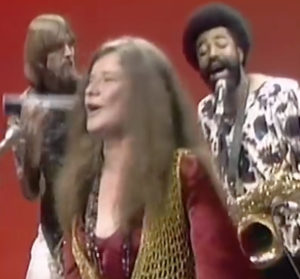 Cornelius "Snooky" Flowers
March 9, 2020
"Snooky" Flowers, a saxophonist who most notably organized the Kozmic Blues Band for Janis Joplin in the late 1960s, and performed with her at the 1969 Woodstock Festival, died March 9, 2020, according to various internet reports.
The place, cause of death, and his age are not yet known.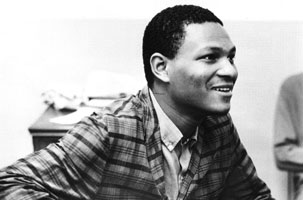 McCoy Tyner
December 11, 1938 - March 6, 2020
McCoy Tyner, an influential jazz pianist and the last surviving member of the John Coltrane Quartet, has died. He was 81.
Tyner joined the quartet of John Coltrane (with Jimmy Garrison and Elvin Jones) in time for the seminal 1961 album My Favorite Things, a major commercial success.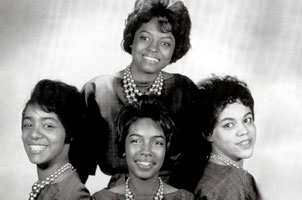 Barbara Martin
June 16, 1943 - March 4, 2020
Barbara Martin, an original member of the 1960s Motown girl group The Supremes, has died at age 76.
Martin joined with Diana Ross, Mary Wilson and Florence Ballard to form The Supremes in 1961. She replaced singer Betty McGlown in an earlier lineup of the quartet known as The Primettes. The reconstructed girl group went on to sign a record deal with Motown's Berry Gordy as The Supremes in 1961.
Martin sang on much of The Supremes' first album, including the early single "(He's) Seventeen", but left the group in 1962.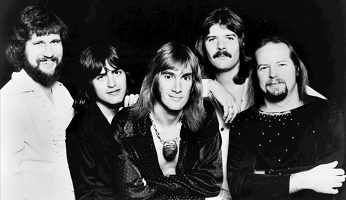 Mike Somerville
August 15, 1952 - February 28, 2020
Mike Somerville, guitarist for Head East who wrote their hit song "Never Been Any Reason", has died at age 67 after a long, undisclosed illness.
Somerville joined Head East in late 1973 and wrote the classic rock staples "Never Been Any Reason" and "Love Me Tonight", featured on their 1974 debut LP "Flat as a Pancake."
| | | | | | |
| --- | --- | --- | --- | --- | --- |
| 2/24/2020 | 61 | David Roback | Mazzy Star, Guitarist / Songwriter | Cancer | Los Angeles, California |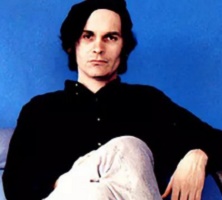 David Roback
April 4, 1958 - February 24, 2020
David Edward Roback, one half of the alternative rock duo Mazzy Star, has died of cancer at age 61.
Roback co-founded Mazzy Star with singer Hope Sandoval after the breakup of a previous band, Opal. Mazzy Star is best known for their 1993 hit song "Fade into You" which received extensive exposure on MTV, VH1, and FM radio. The band's most recent studio album, Seasons of Your Day, was released in 2013, followed by the EP Still in 2018.
Roback died in Los Angeles on February 24, 2020 from metastatic cancer.
| | | | | | |
| --- | --- | --- | --- | --- | --- |
| 2/11/2020 | 87 | Paul English | Willie Nelson Band, drummer | Pneumonia | Dallas, Texas |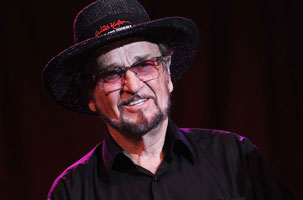 Paul English
November 6, 1932 - February 11, 2020
Paul English, the longtime drummer for Willie Nelson, died at the age of 87.
English first played with Willie Nelson in 1955 and became his full-time drummer in 1966; he's been with Willie ever since. In recent times he shared percussion duties with his younger brother, Billy.
Paul English is the inspiration behind Nelson's 1971 road song "Me & Paul" in which Nelson laments of their troubled travels in Nashville, being "almost busted in Laredo, but for reasons that I'd rather not disclose," and a Milwaukee airport not allowing them on the plane. "They said we looked suspicious/ But I believe they like to pick on me and Paul." English also had a role in Nelson's 1986 movie Red Headed Stranger.
| | | | | | |
| --- | --- | --- | --- | --- | --- |
| 2/4/2020 | 73 | Buddy Cage | New Riders of the Purple Sage, pedal steel guitarist | multiple myeloma | |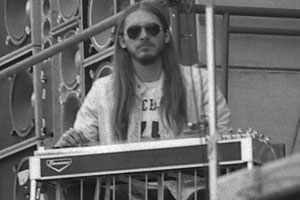 Buddy Cage
February 18, 1946 - February 4, 2020
Buddy Cage, the longtime pedal steel guitarist with the country-rock band the New Riders of the Purple Sage, died Feb. 4, 2020, of multiple myeloma. Cage was 73.
Cage was born in Toronto, Ontario, and took up the pedal steel in his youth. In 1969 he joined the Canadian husband-wife folk duo Ian and Sylvia's band the Great Speckled Bird. Cage recorded with them, as well as artists as diverse as Anne Murray and Brewer and Shipley.
Cage performed with Great Speckled Bird on the Festival Express Tour, a rock caravan that crossed Canada by train in 1970, with artists such as Janis Joplin, the Band and the Grateful Dead on board. On the train, his playing was heard by the New Riders, a psychedelic influenced country rock band founded by the Grateful Dead's Jerry Garcia, who had been performing pedal steel duties with the New Riders, but was looking to vacate his position with the second band as the Dead's touring schedule was heating up. When Cage left Ian and Sylvia in 1971, the New Riders recruited him as Garcia's replacement.
Cage also freelanced as a sideman, contributing to recordings by Bob Dylan (he played on some Blood on the Tracks sessions), David Bromberg, Dead lyricist Robert Hunter and others.
| | | | | | |
| --- | --- | --- | --- | --- | --- |
| 2/1/2020 | 64 | Andy Gill | Gang of Four | Pneumonia | London, England |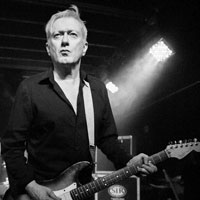 Andy Gill
January 1, 1956 - February 1, 2020
Andy Gill, a founding member and lead guitarist for the British post-punk band Gang of Four, has died. He was 64.
Gill also worked as a producer on many high-profile music projects, including Red Hot Chili Peppers' 1984 self-titled debut album as well as projects by the Stranglers, Michael Hutchence, Killing Joke, Therapy?, the Jesus Lizard and the Futureheads.
| | | | | | |
| --- | --- | --- | --- | --- | --- |
| 1/26/2020 | 85 | Bob Shane | Kingston Trio | | Phoenix, Arizona |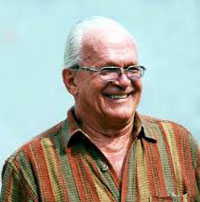 Bob Shane
February 1, 1934 - January 26, 2020
Bob Shane, the last surviving original member of the Kingston Trio, has died. He was 85.
Shane died Sunday, January 26, 2020 at a hospice in Phoenix, Arizona at age 85. He was preceded in death by the two other original members Nick Reynolds and Dave Guard.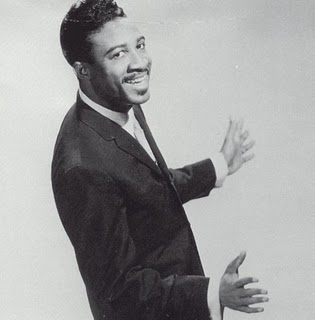 Robert Parker
October 14, 1930 - January 19, 2020
Robert Parker, an American R&B singer best known for his 1966 hit, "Barefootin'," has died at age 89.
Parker started his music career as a saxophonist, playing with Professor Longhair on his hit "Mardi Gras In New Orleans" in 1949. Over the next decade, he played with most of New Orleans' musicians, including Fats Domino, Irma Thomas, and Huey "Piano" Smith.
| | | | | | |
| --- | --- | --- | --- | --- | --- |
| 1/18/2020 | 71 | David Olney | folksinger | Heart Failure | Santa Rosa Beach, Florida |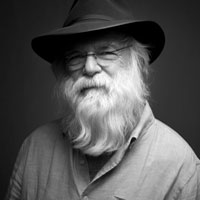 David Olney
March 23, 1948 - January 18, 2020
David Olney, a renowned folksinger with a five decade career, died onstage during a performance in Santa Rosa Beach, Florida. He was 71.
Olney recorded more than 20 albums. His songs have been covered by artists including Emmylou Harris, Del McCoury, Linda Ronstadt and Steve Earle.
Olney died of an apparent heart attack during his performance at the 30A Songwriter Festival in Santa Rosa Beach, Florida, on January 18, 2020. He was in the middle of his third song when he paused, said 'I'm sorry' and put his chin to his chest.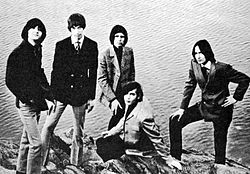 Steve Martin Caro
October 12, 1948 - January 14, 2020
Steve Martin Caro, the original lead singer of the 1960s pop band The Left Banke, has died of heart disease at age 71.
The Left Bank is remembered for their hits "Walk Away Renée," "Pretty Ballerina" and "Desiree."
Left Banke keyboardist Michael Brown died from heart disease on March 19, 2015, at age 65.
Drummer George Cameron died of cancer at Mount Sinai Hospital in Manhattan, New York, on June 24, 2018 at age 70.
<! #2020 #Comedy > <! #2020 #Drums >
| | | | | | |
| --- | --- | --- | --- | --- | --- |
| 1/7/2020 | 61 | Neil Peart | Rush, drummer | Brain Cancer | Santa Monica, California |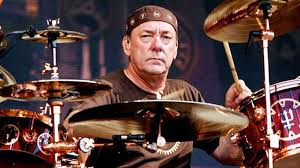 Neil Peart
September 12, 1952 - January 7, 2020
Neil Peart, drummer for the rock band RUSH, has died after quietly battling brain cancer. He was 67.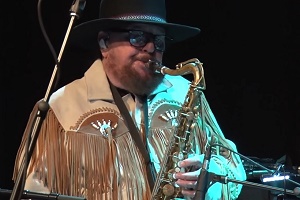 Marty Grebb
September 2, 1945 - January 1, 2020
Marty Grebb, who played keyboards for The Buckinghams in the late 1960s and later worked with Eric Clapton, has died at age 74.
In 1966, Grebb joined the Buckinghams, a local Chicago band at the time that went on to fame, scoring with hits including their number one single, "Kind of a Drag."
After leaving the Buckinghams in 1968, Grebb went on to find work as a producer, writer, arranger, touring member and studio player with a number of top talents, including the Band, Leon Russell, Taj Mahal, and Rufus Wainwright. He toured and recorded with Bonnie Raitt for 25 years and was a touring member of Chicago in 1980 and 1981. He also appeared on J.J. Cale and Eric Clapton's Grammy-winning 2006 LP, The Road to Escondido.
Later, Grebb was a member of The Weight Band, featuring former members and collaborators of The Band.
Marty Grebb died January 1, 2020 after a long, undisclosed critical illness.
---