Steve's Dead Rock Stars

---
*** 2020 ***
| | | | | | |
| --- | --- | --- | --- | --- | --- |
| Date | Age | Name | Claim to Fame | Cause of Death | Location |
| 4/1/2020 | 94 | Bucky Pizzarelli | Jazz Guitarist | Coronavirus | Saddle River, New Jersey |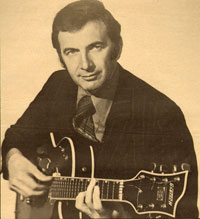 Bucky Pizzarelli
January 9, 1926 - April 1, 2020
Bucky Pizzarelli, jazz guitar virtuoso, has died from complications related to coronavirus. He was 94.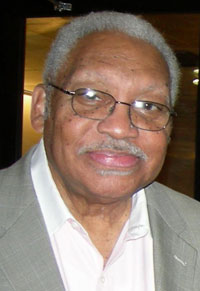 Ellis Marsalis Jr.
November 14, 1934 - April 1, 2020
Ellis Marsalis Jr, a New Orleans jazz piano legend and patriarch of a musical family, with sons Branford and Wynton rising to international acclaim, has died from complications related to coronavirus. He was 85.
| | | | | | |
| --- | --- | --- | --- | --- | --- |
| 4/1/2020 | 52 | Adam Schlesinger | Fountains of Wayne, Vocalist | Coronavirus | Poughkeepsie, New York |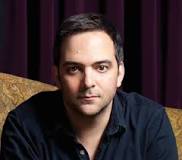 Adam Schlesinger
October 31, 1967 - April 1, 2020
Adam Schlesinger, the co-founder of pop-rock band Fountains of Wayne and an Oscar-nominated songwriter, has died from complications related to coronavirus. He was 52.
Fountains of Wayne was best known for its 2003 hit "Stacy's Mom," a humorous track about a young boy who has a crush on his friend's mother. The song was nominated for a Grammy Award.
| | | | | | |
| --- | --- | --- | --- | --- | --- |
| 3/31/2020 | 59 | Wallace Roney | Jazz Trumpeter | Coronavirus | Paterson, New Jersey |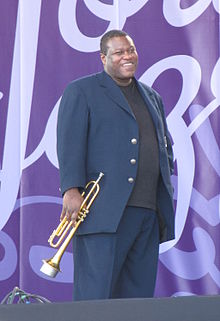 Wallace Roney
May 25, 1960 - March 31, 2020
Wallace Roney, legendary jazz trumpeter who played with Miles Davis and Ornette Coleman, has died of complications from the novel Coronavirus. He was 59.
Roney, born in Philadelphia, began his career when he was just 12 years old when he became part of the classical quintet, Philadelphia Brass. He later joined the Jazz Messengers and recorded a number of albums with Tony Williams for Blue Note throughout the 1980s and 90s.
Roney was 23 when he met his idol, Miles Davis. Roney then studied under Davis, becoming his only student and perfecting his style. Roney later performed with Miles Davis at the 1991 Montreux Jazz Festival, later featured in the film Miles Davis: Birth of the Cool.
Roney won a Grammy in 1994 for the album "A Tribute To Miles" and was nominated for another in 1997.
Roney died at St. Joseph's University Medical Center in Paterson, New Jersey.
| | | | | | |
| --- | --- | --- | --- | --- | --- |
| 3/30/2020 | 81 | Bill Withers | Soul Singer | Heart Failure | Los Angeles, California |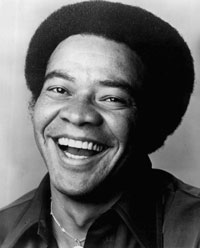 Bill Withers
July 4, 1938 - March 30, 2020
Bill Withers, soul singer-songwriter known for hits such as "Ain't No Sunshine" and "Lean on Me", has died of heart failure. He was 81.
Withers was inducted into the Rock and Roll Hall of Fame in 2015.
| | | | | | |
| --- | --- | --- | --- | --- | --- |
| 3/29/2020 | 69 | Alan Merrill | Singer / Songwriter | Coronavirus | New York, New York |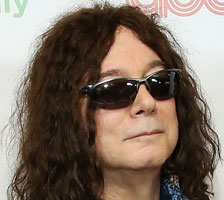 Alan Merrill
February 19, 1951 - March 29, 2020
Alan Merrill, whose song "I Love Rock 'n' Roll" was a huge hit when recorded by Joan Jett, has died of complications from Coronavirus. He was 69.
Alan Merrill was born Allan Preston Sachs in the Bronx section of New York City. He signed his first record deal as lead singer of the band The Lead, who had a big hit in Japan with Aoi Bara (Blue Rose). The Lead fell apart when two of the American members of the group were deported from Japan.
After releasing two successful solo albums and hosting TV shows and acting in soap operas, he left Japan for the UK in 1974 to form The Arrows with drummer Paul Varley and guitarist Jake Hooker. The Arrows scored with a few hit singles: "Touch Too Much", "Toughen Up", "My Last Night With You", and most importantly "I Love Rock 'n' Roll", originally recorded as a 1975 B-side.
Merrill co-wrote "I Love Rock 'n' Roll" with Jake Hooker. The song was featured on their weekly UK television series Arrows where Joan Jett heard the song while she was touring England with the Runaways in 1976. Jett urged the Runaways to record the song, but they did not. She later recorded the song with her band, the Blackhearts, taking it to the top of the charts in 1982. Jett's black-and-white music video for "I Love Rock 'n' Roll" was an early staple of the MTV network, receiving heavy airplay.
"I Love Rock 'n' Roll" has been covered by numerous and varied artists: Britney Spears, Tiny Tim, and a version by Alex Gaudino and Jason Rooney. Recorded parodies of the song include "I Love Rocky Road" by "Weird Al" Yankovic and "I Love Sausage Rolls" by LadBaby, a huge Christmas 2019 hit in the UK.
Merrill was another talented musician whose life was claimed prematurely by the global Covid-19 pandemic of 2020.
<! #2020 #Country #Coronavirus >
| | | | | | |
| --- | --- | --- | --- | --- | --- |
| 3/29/2020 | 61 | Joe Diffie | Country Musician | Coronavirus | Nashville, Tennessee |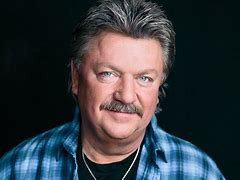 Joe Diffie
December 28, 1958 - March 29, 2020
Joe Diffie, a country music superstar known for his lighthearted songs about country life, has died from complications of coronavirus. He was 61.
Diffie, from Tulsa, Oklahoma, made 13 albums and had more than 20 Top 10 hits to his credit. His #1 hits included "Home", "If the Devil Danced (In Empty Pockets)", "Honky Tonk Attitude", "Third Rock from the Sun", "Pickup Man" and "Bigger Than the Beatles".
He won a Grammy Award in 1998 for "Same Old Train," a collaboration with a dozen other artists, including Clint Black, Merle Haggard, Patty Loveless and Randy Travis.
Two days before his death, Diffie released a statement saying he had tested positive for coronavirus and was receiving treatment.
<! #2020 #Beatles #Coronavirus >
| | | | | | |
| --- | --- | --- | --- | --- | --- |
| 3/24/2020 | 76 | Cy Tucker | Earl Preston and the TTs | Coronavirus | Liverpool, England |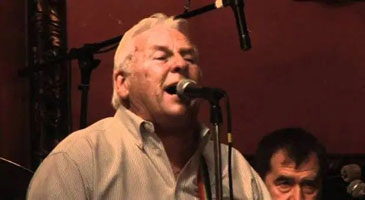 Cy Tucker

Cy Tucker, a 1960s pop legend who played in clubs alongside the Beatles, has died in the UK after contracting Coronavirus. He was 76.
He was part Liverpool's Merseybeat scene and performed in pubs and clubs in the city for about 60 years. With band Earl Preston and the TTs, Tucker played on line-ups alongside The Beatles in the 1960s, including at the famous Cavern Club.
Bill Rieflin
September 29, 1960 - March 24, 2020
Bill Rieflin, drummer and keyboardist who joined King Crimson in 2013, has died. He was 59.
Bill Rieflin worked as a studio drummer, helping groups such as Ministry, the Revolting Cocks, Lard, KMFDM, Pigface, Swans, Chris Connelly, and Nine Inch Nails.
He toured with R.E.M. following the retirement of drummer Bill Berry in 1997. He was a member of progressive rockers King Crimson from 2013 until his death from cancer.
| | | | | | |
| --- | --- | --- | --- | --- | --- |
| 3/23/2020 | 83 | Mike Longo | Jazz Pianist | Coronavirus | New York, New York |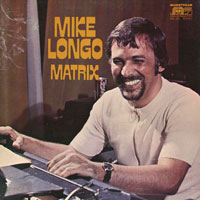 Mike Longo
March 19, 1937 - March 23, 2020
Michael Josef Longo, jazz pianist, composer, author and longtime musical director for Dizzy Gillespie, has died from complications of coronavirus. He was 83.
Longo became musical director and arranger for trumpet great Dizzy Gillespie and continued to work with him until Gillespie's death in 1992. Longo was also backup to saxophonist Coleman Hawkins and singer Nancy Wilson (among others
Longo died from complications of COVID-19 at Mount Sinai Hospital in Manhattan on March 23, 2020, three days after his 83rd birthday.
| | | | | | |
| --- | --- | --- | --- | --- | --- |
| 3/22/2020 | 80 | Eric Weissberg | Folk Musician | Alzheimer's Disease | near Detroit, Michigan |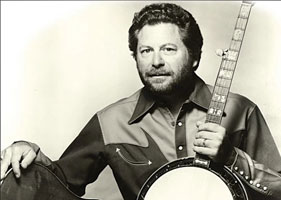 Eric Weissberg
August 16, 1939 - March 22, 2020
Eric Weissberg, half of the duo (along with Steve Mandell) that scored a #2 hit in 1973 with "Dueling Banjos," has died at age 80.
Dueling Banjos was popularized in the 1972 film "Deliverance", starring Burt Reynolds. Warner Brothers was sued by Arthur "Guitar Boogie" Smith, the composer of "Feudin' Banjos", which he had written and recorded in 1955. It was renamed as "Dueling Banjos" in the movie. Smith won a "substantial settlement," which included appended film credit for the song and a portion of royalties.
A member of the folk group the Tarriers for years, Weissberg later developed a career as a session musician, playing on albums by The Clancy Brothers, Doc Watson, Melanie, Billy Joel, Frankie Valli, Bob Dylan, Loudon Wainwright III, Talking Heads, Tom Paxton, Jim Croce, Art Garfunkel, John Denver, Ronnie Gilbert, and others.
Weissberg often toured with Tom Paxton. In their set, they frequently played a variant of "Dueling Banjos."
Weissberg died at the age of 80 from Alzheimer's disease at a nursing home near Detroit, Michigan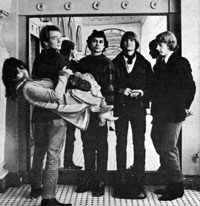 Jerry Slick
August 8, 1939 - March 20, 2020
Jerry Slick, drummer for the mid-1960's San Francisco band The Great Society, and ex-husband of singer Grace Slick, has died at age 80.
Jerry Slick married Grace Wing, his former next door neighbor, in San Francisco on Aug. 26, 1961. The couple soon fell into San Francisco's beatnik scene, listening to folk music and jazz, and growing marijuana in their backyard.
They decided to form a band and recruited Jerry's younger brother, Darby Slick, then 21, to play guitar. Jerry played the drums and Grace sang and played guitar. The band recorded an album, and released a single, the Darby Slick-penned "Someone to Love" (b/w "Free Advice"). Their recording producer during this time was producer was a young Sylvester Stewart who would, a couple of years later, record under the name Sly Stone.
In summer of 1966, when the Jefferson Airplane's female singer, Signe Anderson, then pregnant, quit the band, Grace Slick moved into her place. The Great Society soon broke up and Grace and Jerry's relationship disintegrated after Grace had relationships with the Airplane's drummer Spencer Dryden and guitarist/singer Paul Kantner. Grace and Jerry formally divorced in 1971.
The Jefferson Airplane rerecorded "Someone to Love" (retitling the song "Somebody to Love") and released the track (along with Grace's "White Rabbit") on their breakthrough LP Surrealistic Pillow. The song became one of their best known hits.
Jerry Slick's death was confirmed by online posts by his current wife, Wendy Slick. No cause or place of death was listed.
| | | | | | |
| --- | --- | --- | --- | --- | --- |
| 3/20/2020 | 81 | Kenny Rogers | Country Singer | | Sandy Springs, Georgia |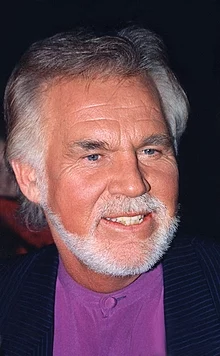 Kenny Rogers
August 21, 1938 - March 20, 2020
Kenny Rogers, a country singer who sold over 100 Million Records, has died at age 81.
Rogers is best known for his smash hit "The Gambler", but his long career spanned Folk, Rock, Pop & Country music as well as acting, producing and restaurant entrepreneurship.
Rogers began his career in jazz singer Bobby Doyle band. In 1957, he joined the folk band New Christy Minstrels, where he played stand-up bass and bass guitar.
In 1967, he and several members of the New Christy Minstrels left to form the First Edition with whom he scored his first major hit with "Just Dropped In (To See What Condition My Condition Was In)", a psychedelic rock song which charted in the top 10. This was followed by 1969's hit "Ruby, Don't Take Your Love to Town" as the band slowly took on a more country feel.
By 1976, Rogers embarked on a solo career. The 1977 single "Lucille" (1977) was a major hit, reaching number 12 and selling millions of copies. His signature song, 1978's "The Gambler", was a cross-over hit that won him a Grammy Award in 1980.
In the late 1970s, Rogers teamed up with close friend Dottie West for a series of albums and duets. Together the duo won 2 gold records and Grammy nominations. Their hits together "Every Time Two Fools Collide" (No.1), "Anyone Who Isn't Me Tonight" (No.2), "What Are We Doin' in Love" (No.1), "All I Ever Need Is You" (No.1) and "Till I Can Make It On My Own" (No.3) all became Country standards. their album "Every Time Two Fools Collide", Rogers credited West with further establishing and cementing his career with Country Music audiences. In the same release, West credited him with taking her career to new audiences. Rogers was with Dottie West only hours before she died at age 58 after sustaining injuries in a 1991 car accident, as discussed in his 2012 biography Luck Or Something Like It.
He also collaborated with Dolly Parton and Sheena Easton, and had a songwriting partnership with Lionel Richie.
Rogers was active in movies and television shows, most notably in Kenny Rogers as The Gambler and the MacShayne series for The NBC Mystery Movie, and in the 1982 feature film Six Pack.
In 1991, He co-founded Kenny Rogers Roasters with former Kentucky Fried Chicken CEO (and former Kentucky governor) John Y. Brown Jr. The fast food restaurant chain, now closed in the USA, offered wood-fired rotisserie chicken and all the trimmings.
Kenny Rogers was married five times and had five children.
Kenny Rogers died in his home in Sandy Springs Georgia, outside Atlanta. The cause of his death was not known at the time of this writing.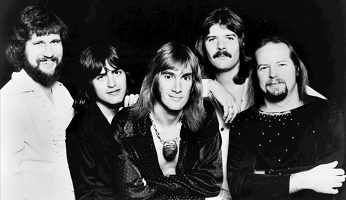 Mike Somerville
August 15, 1952 - February 28, 2020
Mike Somerville, guitarist for Head East who wrote their hit song "Never Been Any Reason", has died at age 67 after a long, undisclosed illness.
Somerville joined Head East in late 1973 and wrote the classic rock staples "Never Been Any Reason" and "Love Me Tonight", featured on their 1974 debut LP "Flat as a Pancake."
| | | | | | |
| --- | --- | --- | --- | --- | --- |
| 2/24/2020 | 61 | David Roback | Mazzy Star, Guitarist / Songwriter | Cancer | Los Angeles, California |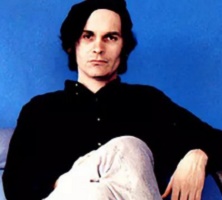 David Roback
April 4, 1958 - February 24, 2020
David Edward Roback, one half of the alternative rock duo Mazzy Star, has died of cancer at age 61.
Roback co-founded Mazzy Star with singer Hope Sandoval after the breakup of a previous band, Opal. Mazzy Star is best known for their 1993 hit song "Fade into You" which received extensive exposure on MTV, VH1, and FM radio. The band's most recent studio album, Seasons of Your Day, was released in 2013, followed by the EP Still in 2018.
Roback died in Los Angeles on February 24, 2020 from metastatic cancer.
| | | | | | |
| --- | --- | --- | --- | --- | --- |
| 1/26/2020 | 85 | Bob Shane | Kingston Trio | | Phoenix, Arizona |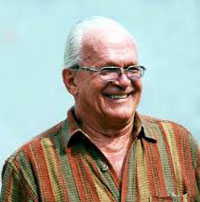 Bob Shane
February 1, 1934 - January 26, 2020
Bob Shane, the last surviving original member of the Kingston Trio, has died. He was 85.
Shane died Sunday, January 26, 2020 at a hospice in Phoenix, Arizona at age 85. He was preceded in death by the two other original members Nick Reynolds and Dave Guard.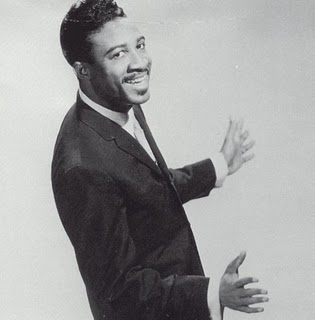 Robert Parker
October 14, 1930 - January 19, 2020
Robert Parker, an American R&B singer best known for his 1966 hit, "Barefootin'," has died at age 89.
Parker started his music career as a saxophonist, playing with Professor Longhair on his hit "Mardi Gras In New Orleans" in 1949. Over the next decade, he played with most of New Orleans' musicians, including Fats Domino, Irma Thomas, and Huey "Piano" Smith.
| | | | | | |
| --- | --- | --- | --- | --- | --- |
| 1/18/2020 | 71 | David Olney | folksinger | Heart Failure | Santa Rosa Beach, Florida |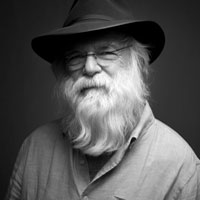 David Olney
March 23, 1948 - January 18, 2020
David Olney, a renowned folksinger with a five decade career, died onstage during a performance in Santa Rosa Beach, Florida. He was 71.
Olney recorded more than 20 albums. His songs have been covered by artists including Emmylou Harris, Del McCoury, Linda Ronstadt and Steve Earle.
Olney died of an apparent heart attack during his performance at the 30A Songwriter Festival in Santa Rosa Beach, Florida, on January 18, 2020. He was in the middle of his third song when he paused, said 'I'm sorry' and put his chin to his chest.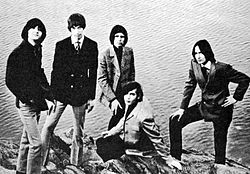 Steve Martin Caro
October 12, 1948 - January 14, 2020
Steve Martin Caro, the original lead singer of the 1960s pop band The Left Banke, has died of heart disease at age 71.
The Left Bank is remembered for their hits "Walk Away Renée," "Pretty Ballerina" and "Desiree."
Left Banke keyboardist Michael Brown died from heart disease on March 19, 2015, at age 65.
Drummer George Cameron died of cancer at Mount Sinai Hospital in Manhattan, New York, on June 24, 2018 at age 70.
<! #2020 #Comedy > <! #2020 #Drums >
| | | | | | |
| --- | --- | --- | --- | --- | --- |
| 1/7/2020 | 61 | Neil Peart | Rush, drummer | Brain Cancer | Santa Monica, California |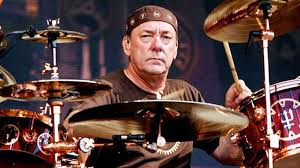 Neil Peart
September 12, 1952 - January 7, 2020
Neil Peart, drummer for the rock band RUSH, has died after quietly battling brain cancer. He was 67.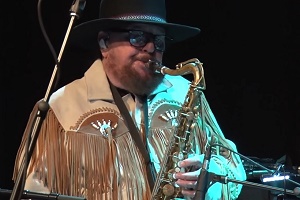 Marty Grebb
September 2, 1945 - January 1, 2020
Marty Grebb, who played keyboards for The Buckinghams in the late 1960s and later worked with Eric Clapton, has died at age 74.
In 1966, Grebb joined the Buckinghams, a local Chicago band at the time that went on to fame, scoring with hits including their number one single, "Kind of a Drag."
After leaving the Buckinghams in 1968, Grebb went on to find work as a producer, writer, arranger, touring member and studio player with a number of top talents, including the Band, Leon Russell, Taj Mahal, and Rufus Wainwright. He toured and recorded with Bonnie Raitt for 25 years and was a touring member of Chicago in 1980 and 1981. He also appeared on J.J. Cale and Eric Clapton's Grammy-winning 2006 LP, The Road to Escondido.
Later, Grebb was a member of The Weight Band, featuring former members and collaborators of The Band.
Marty Grebb died January 1, 2020 after a long, undisclosed critical illness.
---
© Steve Covault, all rights reserved.
E-MAIL for information.
---