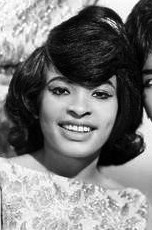 Wanda Young
August 9, 1943 - December 16, 2021
Wanda Young, lead singer of the Motown all-female singing group the Marvelettes, had died at age 78.
The Marvelettes are remembered for their many hits, including "Please Mr. Postman", Motown's first No. 1 Pop single in late 1961. In 1963, the Beatles recorded "Please Mr. Postman" on their second studio album With the Beatles.
Young did not sing on "Please Mr. Postman", but sang lead on the single's B-side, "So Long, Baby". The first hit single to feature her on lead vocals was the dance hit, "I'll Keep Holding On". Young then became the main lead vocalist of the group, singing on classics such as "Don't Mess with Bill", "The Hunter Gets Captured by the Game", "When You're Young and in Love" and "My Baby Must Be a Magician".
In 1970, the Marvelettes disbanded and Wanda recorded a solo album produced by Smokey Robinson.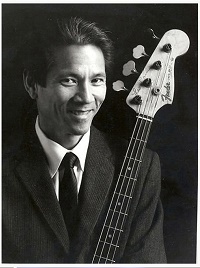 Phil Chen
October 26, 1946 - December 14, 2021
Phil Chen, prolific session bassist who played with Rod Stewart, Jeff Beck and members of the Doors, has died of cancer. He was 75.
Chen was a Jamaican born bassist who performed and recorded with many rock legends including Rod Stewart and Jeff Beck. Chen played on Stewart's hit song "Da Ya Think I'm Sexy?" and on Beck's classic 1975 album "Blow by Blow."
Chen had a long-time association with members of the Doors. He was in the Butts Band with ex-Doors Robby Krieger and John Densmore and later joined Krieger and ex-Doors keyboardist Ray Manzarek in their band Manzarek-Krieger. He also worked with Bob Marley, Eric Clapton, Pete Townsend and other greats.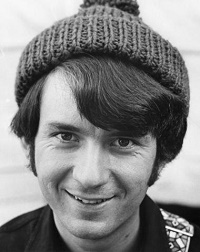 Michael Nesmith
December 30, 1942 - December 10, 2021
Robert Michael Nesmith, singer, guitarist and songwriter with 1960s pop group The Monkees, has died at the age of 78.
The Monkees struck popular music with hit songs like "Last Train to Clarksville", "Daydream Believer" and "I'm A Believer." They group was created for television, starring in their popular TV sitcom and later spin off motion picture "Head."
The Monkees broke up in 1969, after which Nesmith formed his First National Band. He also wrote the song Different Drum, which became a major hit for singer Linda Ronstadt.
Nesmith founded Pacific Arts, a multimedia production and distribution company, in 1974. After filming a music video for his 1977 single Rio, Nesmith came up with the idea of a TV program consisting entirely of music videos. Nesmith called his idea PopClips, which aired on Nickelodeon in 1980. He later sold the PopClips intellectual property to Time Warner, who used it to develop and launch MTV.
Nesmith was raised by his mother, Bette, who supported them by working as a secretary. Frustrated creating mistakes on her electric typewriter, she created a typewriter correction fluid. The invention later became Liquid Paper. Bette Nesmith sold the Liquid Paper Corporation to Gillette in 1979 for $48 million. She died a few months later, at age 56, with Michael inheriting the fortune.
In 1981, Nesmith won the first Grammy Award for Video of the Year for his hour-long television show, Elephant Parts. He was also an executive producer of the film Repo Man (1984).
The Monkees continued with occasional reunion tours despite the loss of original members Peter Tork and Davy Jones. Remaining members Nesmith and Micky Dolenz ended a tour just weeks before Nesmith's death. The final date of the tour was held on November 14, 2021, at the Greek Theatre in Los Angeles.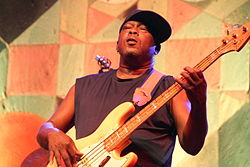 Robbie Shakespeare
September 27, 1953 - December 8, 2021
Robbie Shakespeare, a Jamaican bass guitarist and record producer, best known as half of the reggae duo Sly and Robbie, has died at age 68.
With drummer Sly Dunbar, the duo provided the rhythm section for various reggae artists such as U-Roy, Peter Tosh, Bunny Wailer, Dennis Brown, Gregory Isaacs, Sugar Minott, Augustus Pablo, Yellowman, and Black Uhuru.
Shakespeare also did production work with a diverse group of artists including Mick Jagger, Bob Dylan, Jackson Browne, Cyndi Lauper, Joe Cocker, Yoko Ono, Serge Gainsbourg, and Grace Jones.
Shakespeare was nominated for 13 Grammy awards and won two - in 1984 for best reggae recording for Anthem, and then in 1998 for best reggae album for Friends.

Billy Hinsche
June 29, 1951 - November 20, 2021
William Hinsche, a member of the singing group Dino, Desi & Billy and a touring musician with The Beach Boys, has died after a short battle with lung cancer. He was 70.
Born in Manila, the Philippines, his family moved to the Beverly Hills, California. Hinsche attended Loyola High School, a private Catholic school, where he met Desi Arnaz, Jr. and Dean Paul Martin. The three later formed the group Dino, Desi & Billy and signed with Frank Sinatra's record label Reprise Records.
In the late 1960s, Hinsche began to work as a session musician for The Beach Boys and toured extensively with the band from 1971 to 1977 and 1982 to 1996.
Billy Hinsche provided backing vocals on recordings for Elton John's "Don't Let The Sun Go Down On Me," Warren Zevon's "Desperados Under The Eaves," America's "Hat Trick," Joan Jett's "Good Music" and others.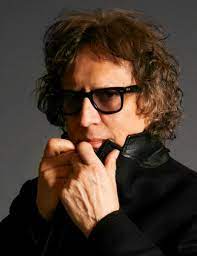 Mick Rock
November 21, 1948 - November 18, 2021
Mick Rock, born Michael Edward Chester Smith, was a rock music photographer who documented acts such as Queen, David Bowie, T. Rex, Syd Barrett, Lou Reed, Iggy Pop and The Stooges, The Sex Pistols, Ozzy Osbourne, The Ramones, Joan Jett, Talking Heads, Roxy Music, Thin Lizzy, Geordie, Mötley Crüe, and Blondie. He shot most of the memorable photos of Bowie as Ziggy Stardust in his capacity as Bowie's official photographer.
| | | | | | |
| --- | --- | --- | --- | --- | --- |
| 11/11/2021 | 80 | Graeme Edge | Moody Blues, drummer | Cancer | Bradenton, Florida |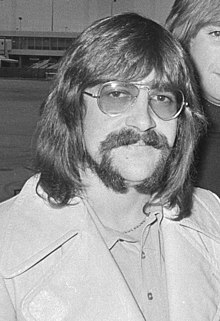 Graeme Edge
March 30, 1941 - November 11, 2021
Graeme Edge, co-founder and drummer for the British rock band Moody Blues, has died of cancer at age 80.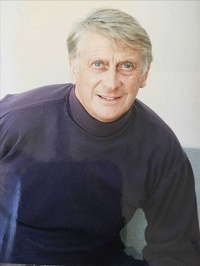 Declan Mulligan
April 4, 1938 - November 2, 2021
John Declan Mulligan, an Irish-born American rock musician, singer and songwriter, best known as a guitarist of rock band The Beau Brummels, has died at age 83.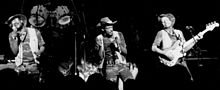 Ronnie Wilson
- November 2, 2021
Ronnie Wilson, one of the founding members of long-running sibling R&B/funk act The Gap Band had died at age 73.
Wilson formed the group in 1967 with his brothers Charlie and Robert in Tulsa, Oklahoma. They scored a series of Billboard R&B hits with memorable songs such as "Shake," "I Don't Believe You Want to Get Up and Dance (Oops Up Side Your Head)," "Early in the Morning," "Burn Rubber (Why You Wanna Hurt Me)" and their highest-charting single, 1982's "You Dropped a Bomb on Me."
His brother Robert Wilson died of a heart attack in August 2010.
| | | | | | |
| --- | --- | --- | --- | --- | --- |
| 11/1/2021 | 77 | Pat Martino | Jazz guitarist | COPD | Philadelphia, Pennsylvania |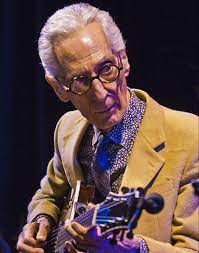 Pat Martino
August 25, 1944 - November 1, 2021
Pat Martino, jazz guitar great, has died after a long battle with Chronic Obstructive Pulmonary Disease (COPD).
After leaving high school, Martino became active in the Philadelphia rock scene, playing with Frankie Avalon, Bobby Darin and others. His first touring gig in jazz was with organist Charles Earland, who was a friend from high school. As his reputation grew, Martino played with artists such as Slide Hampton and Red Holloway, but also R&B stalwarts like Lloyd Price.
In 1980, at the age of 36, he suffered a near fatal seizure. The corrective surgery removed part of his brain and left him with total amnesia and no knowledge of his career or how to play guitar. He relearned everything and mastered the jazz guitar better than ever before.
Martino stopped performing in 2018 due to his respiratory disorder and died on November 1, 2021, at the age of 77.
| | | | | | |
| --- | --- | --- | --- | --- | --- |
| 10/22/2021 | 82 | Jay Black | Jay and the Americans | | Queens, New York |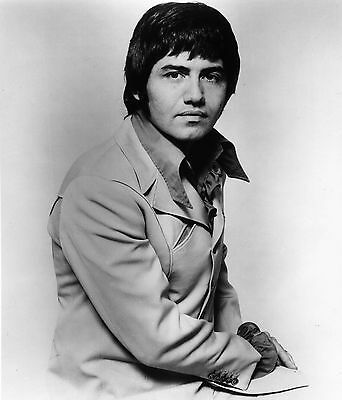 Jay Black
November 2, 1938 - October 22, 2021
Jay Black (born David Blatt), lead singer of the 1960s pop group Jay and The Americans, has died at age 82.
The band had numerous hits including "Come a Little Bit Closer", "Cara Mia", and "This Magic Moment".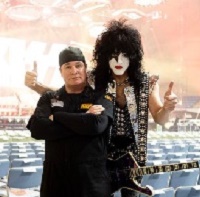 Francis Stueber
October 16, 2021
Francis Stueber, longtime guitar tech for Paul Stanley of KISS, has died after becoming infected with Coronavirus. He was 52.
Fran began working with Kiss in 2002 and was a mainstay on Kiss and Stanley's solo tours ever since. Fran also worked behind the scenes for Heart, The Offspring and REO Speedwagon.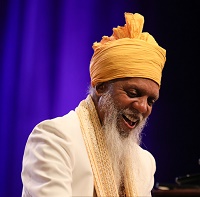 Dr. Lonnie Smith
July 3, 1942 - September 28, 2021
Dr. Lonnie Smith, Hammond B3 jazz organist who was a member of the George Benson quartet in the 1960s, has died. He was 79.
| | | | | | |
| --- | --- | --- | --- | --- | --- |
| 9/26/2021 | 77 | Commander Cody | Commander Cody and His Lost Planet Airmen | Cancer | Saratoga Springs, New York |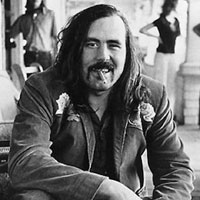 Commander Cody
July 19, 1944 - September 26, 2021
George Frayne IV, better known as Commander Cody, has passed away at his home in New York. He was 77 and suffering from cancer.
Commander Cody and His Lost Planet Airmen sprang from the Ann Arbor, Michigan college bar & frat house scene in the late 1960s. They gained national airplay with hits like Hot Rod Lincoln and Smoke, Smoke, Smoke that Cigarette.
The band's drummer, Lance Dickerson, committed suicide on November 10, 2003, in Fairfax, California.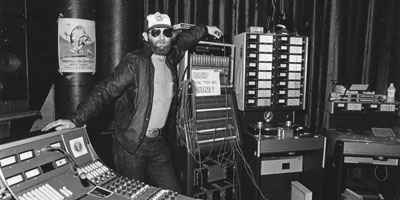 Bob Matthews
September 25, 2021
Bob Matthews, a longtime Grateful Dead sound engineer, has passed away. Matthews worked alongside Betty Cantor-Jackson to record countless hours of live Grateful Dead concerts. The duo also help engineer numerous live Grateful Dead albums including Live/Dead, Europe '72, Grateful Dead (aka Skull & Roses), and many more.
Matthews was also a musician. Originally a member of the pre-Dead Mother McCree's Uptown Jug Champions, Matthews went on to play bass in New Riders Of The Purple Sage alongside Jerry Garcia.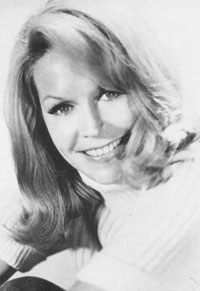 Sue Thompson
July 19, 1925 - September 23, 2021
Sue Thompson, a pop and country music singer best known for the million selling hits "Sad Movies (Make Me Cry)" and "Norman", has died.
Born Eva Sue McKee in Nevada, Missouri, Thompson found her big break in 1960 when she signed to Hickory Records. She had hits with several John D. Loudermilk penned songs including 1961's "Sad Movies (Make Me Cry)" and "Norman." Thompson also had a Top 20 hit in 1962 with Loudermilk's "James (Hold The Ladder Steady)"
She is also remembered for her 1965 hit "Paper Tiger" and for recording two well-regarded albums with Don Gibson in the 1970's: The Two Of Us Together, and Oh, How Love Changes.
Sue Thompson died at her daughter's home in Pahrump, Nevada on September 23, 2021, at the age of 96.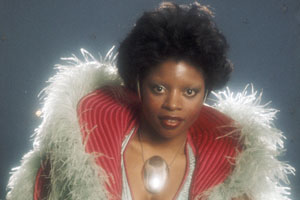 Sarah Dash
August 18, 1945 - September 20, 2021
Sarah Dash, who sang on the 1974 hit "Lady Marmalade" with LaBelle, has died at age 76.
Born in Trenton, New Jersey as the seventh of 13 children, Dash first sang gospel music. After moving to Philadelphia and switching to secular music, she joined with Nona Hendryx, Patricia "Patsy" Holte (AKA Patti LaBelle) and Sundray Tucker to form a vocal group. Tucker was replaced by Cindy Birdsong and the quartet became The Bluebelles in 1962. The group changed their name again to Patti LaBelle and the Bluebelles after Holte adopted the stage name of Patti Labelle.
In 1967, Birdsong left the group to join The Supremes and four years later, the band changed their name to Labelle and began recording more modern and outspoken material. LaBelle's big breakthrough came with the release of their 1974 album Nightbirds featuring the group's No. 1 single "Lady Marmalade."
Following the release of 1976's Chameleon and a 1977 tour, the group agreed to split. Dash then pursued a solo career, releasing her self-titled debut album, which included the top-ten disco hit, "Sinner Man".
In 1988, Keith Richards invited Dash to accompany him on tour: her association with him led to another world tour, a tour with Richards' X-pensive Winos, appearances on two of his albums, and on The Rolling Stones' Steel Wheels album in 1989.
| | | | | | |
| --- | --- | --- | --- | --- | --- |
| 9/13/2021 | 95 | George Wein | music promoter | | New York, New York |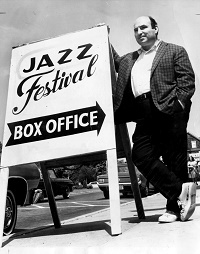 George Wein
October 3, 1925 - September 13, 2021
George Wein, legendary music producer and founder of Newport jazz and folk festivals, has died at age 95.
Mr. Wein's company, Festival Productions, organized notable musical events including the Newport Folk Festival, the JVC Jazz Festival, the New Orleans Jazz and Heritage Festival, and the Playboy Jazz Festival. Wein co-founded the Newport Jazz Festival, first held in 1954, and the Newport Folk Festival in 1959.
In addition to being a festival promoter, he at various times ran two Boston nightclubs, established the Storyville record label, managed acts, promoted tours, lectured at Boston University, and recorded and performed as a pianist.
Wein died at his apartment in Manhattan on September 13, 2021, at age 95.
| | | | | | |
| --- | --- | --- | --- | --- | --- |
| 9/12/2021 | 98 | Don Maddox | Maddox Brothers and Rose | | Ashland, Oregon |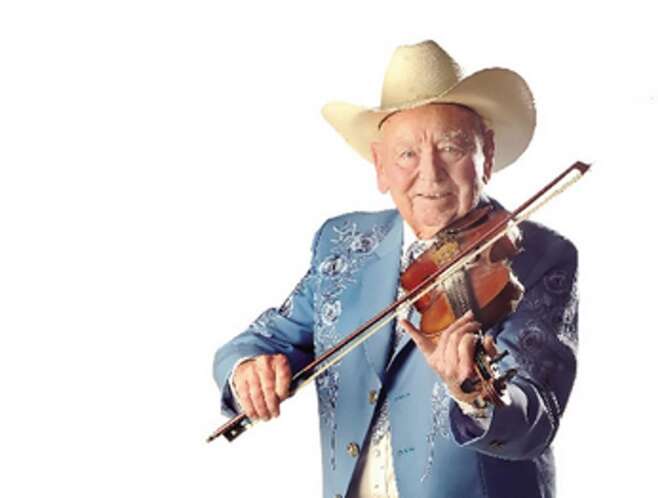 Don Maddox
December 7, 1922 - September 12, 2021
Don Maddox, the last surviving member of Maddox Brothers and Rose, known as America's Most Colorful Hillbilly Band from the 1930s to the 1950s, has died at age 98.
Don, born in Boaz, Alabama, hitchhiked and rode the rails with his family to California in 1933 during the Great Depression. They found work as itinerant fruit and vegetable pickers. Settling in Modesto, California, the family developed its musical ability and performed on a local radio show. They won a hillbilly band competition at the centennial Sacramento State Fair, helping propel their success. The band became a staple of the Bakersfield scene, and went on to tour the United States as headliners, and played The Grand Ole Opry and The Louisiana Hayride.
They became known as America's Most Colorful Hillbilly Band because of the fancy embroidered Western suits they wore. This type of outfit later became known as a Nudie suit (after Nudie Cohn).
When they played with Elvis Presley in the Beaumont, Texas auditorium, Elvis saw their fancy suit jackets, he tried one on, and declared that he was going to start wearing fancy outfits like them.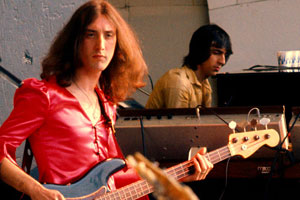 Roger Newell
September 10, 2021
Roger Newell, bass player for Rick Wakeman, and 60s cult psychedelic band Rainbow Ffolly, among others, has died aged 73. The bassist suffered an aortic aneurysm following a long battle with heart-related illness.
Newell performed on several of Wakeman's solo albums as a member of the English Rock Ensemble, including 1974's Journey to the Centre of the Earth, 1975's The Myths and Legends of King Arthur and the Knights of the Round Table and 1976's No Earthly Connection.
Prior to joining Wakeman, Newell was part of cult psychedelic pop outfit Rainbow Ffolly, who signed to Parlophone for 1968 debut Sallies Fforth. Original vinyl copies of the album are now much sought-after collector's items.
In 1988, Newell began playing bass for the Wildcats, the backing band for the pioneering British pop-rock singer Marty Wilde.
| | | | | | |
| --- | --- | --- | --- | --- | --- |
| 9/5/2021 | 73 | Mick Brigden | Rolling Stones, Tour Manager | | Santa Rosa, California |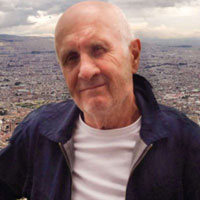 Mick Brigden
November 4, 1947 - September 5, 2021
Mick Brigden, a mainstay in the music industry whose work included tour manager for the Rolling Stones and Bob Dylan, has died in a freak accident.
Mick was digging a grave for their dying dog at their home in Santa Rosa, California when the hole collapsed, killing him.
Brigden's break into music happened in New York in the 1960s, when he met Felix Pappalardi of the band Mountain and was hired on as their road manager.
In 1969, he met legendary San Francisco music promoter Bill Graham (and his future Wife Julia) at a concert at the Fillmore West. After working for Graham for seven years, Mick took the reins at the management division of Bill Graham Presents.
Brigden managed Grammy-nominated solo guitarist Joe Satriani for 33 years and worked with his side projects Chickenfoot and G3.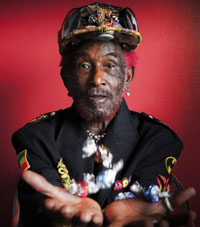 Lee "Scratch" Perry
March 20, 1936 - August 29, 2021
Lee "Scratch" Perry was a Jamaican record producer who worked with and produced for a wide variety of artists, including Bob Marley and the Wailers, Junior Murvin, The Congos, Max Romeo, Adrian Sherwood, Beastie Boys, Ari Up, The Clash, The Orb, and many others.
| | | | | | |
| --- | --- | --- | --- | --- | --- |
| 8/29/2021 | 79 | Ron Bushy | Iron Butterfly, drummer | Esophageal cancer | Santa Monica, California |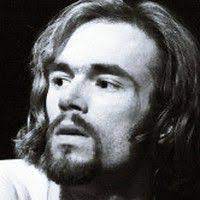 Ron Bushy
December 23, 1941 - August 29, 2021
Ron Bushy, longtime drummer for psychedelic rock pioneers Iron Butterfly, has died in Santa Monica, California. He was 79.
Bushy joined Iron Butterfly in 1966, following the departure of previous drummer Bruce Morse. Bushy became part of the group's classic lineup, along with vocalist and keyboardist Doug Ingle, guitarist Erik Brann, and bassist Lee Dorman.
Bushy's drumming, including a lengthy drum solo, is heard on 1968's epic song "In-A-Gadda-Da-Vida."

Charlie Watts
"The Wembley Whammer"
June 2, 1941 - August 24, 2021
Charlie Watts was the drummer of the Rolling Stones from 1963 until his death. He appeared on every one of the band's studio albums and achieved international fame.
Watts also worked as a graphic designer. He designed the cover of the Between the Buttons record sleeve, and help design the stages for the 1975 Tour of the Americas, as well as the 1989-1990 Steel Wheels/Urban Jungle Tour, the 1997-1998 Bridges to Babylon Tour, the 2002-2003 Licks Tour, and the 2005-2007 A Bigger Bang Tour.
Watts was inducted into the Rock and Roll Hall of Fame in 1989 with the Rolling Stones.
His last live concert with the Rolling Stones was August 30, 2019 at Hard Rock Stadium in Miami, Florida. He never missed a single concert throughout his career with the band.
| | | | | | |
| --- | --- | --- | --- | --- | --- |
| 8/21/2021 | 84 | Don Everly | The Everly Brothers | | Nashville, Tennessee |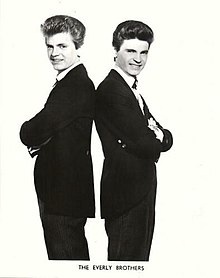 Don Everly
February 1, 1937 - August 21, 2021
Don Everly, one half of the singing duo the Everly Brothers, has died at age 84. His brother Phil Everly died in 2014.
| | | | | | |
| --- | --- | --- | --- | --- | --- |
| 8/21/2021 | 66 | Connie Hamzy | "Sweet Sweet Connie", groupie | | Little Rock, Arkansas |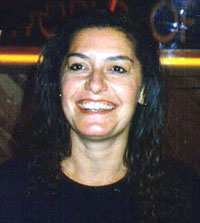 Connie Hamzy
January 9, 1955 - August 21, 2021
Sweet Sweet Connie was a rock groupie who was immortalized in the 1973 Grand Funk song "We're an American Band" ("Last night in Little Rock, put me in a haze / Sweet, sweet Connie, doin' her act / She had the whole show and that's a natural fact.")
Hamzy claimed to have given oral sex to various members of the many bands that traveled through Little Rock. Her groupie escapades were detailed in a Cosmopolitan profile in 1974, and in 1992 she wrote a tell-all article for Penthouse. Hamzy published a memoir in 1995 under the title Rock Groupie: The Intimate Adventures of "Sweet Connie" from Little Rock.
Hamzy also received attention for her claim that she was propositioned by Bill Clinton, then governor of Arkansas.
| | | | | | |
| --- | --- | --- | --- | --- | --- |
| 8/20/2021 | 85 | Tom T. Hall | Country singer | | Franklin, Tennessee |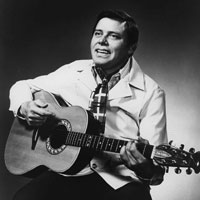 Tom T. Hall
May 25, 1936 - August 20, 2021
Tom T. Hall was an American country singer/songwriter who wrote more than 12 No. 1 Hits, including the pop crossover hit "Harper Valley PTA."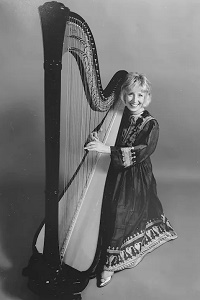 Sheila Bromberg
September 2, 1928 - August 17, 2021
Sheila Bromberg, the harpist heard on the opening notes of the Beatles "She's Leaving Home", has died at age 92.
Bromberg was invited to an EMI recording session at Abbey Road studios on March 17, 1967. She was paid 9 pounds and only later learned that the notes she played were used as the intro to "She's Leaving Home", released months later on "Sgt. Pepper's Lonely Hearts Club Band."
Mrs. Bromberg also recorded for film, playing harp on two early James Bond films starring Sean Connery: "Dr. No" (1962) and "Goldfinger" (1964) with musical scores by John Barry. She also performed the solo intro to the 1976 hit disco single "Boogie Nights" by the band Heatwave.
During the 1960s and '70s, she was a member of the BBC's Top of the Pops orchestra, backing some of the world's biggest stars on the TV program of that name, Britain's most popular music show of the time.
Mrs. Bromberg played harp in the Royal Philharmonic Orchestra, the London Philharmonic Orchestra, the Royal Liverpool Philharmonic and the BBC Concert Orchestra, among other ensembles. She also performed in the orchestral pit of the musical "Phantom of the Opera" during its long London run.
Guitarist David Bromberg is her cousin.
Mrs. Bromberg died at a hospice center in Aylesbury, England. She was 92 and had a heart ailment.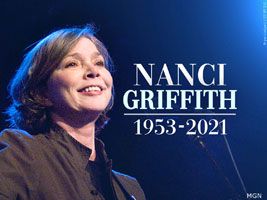 Nanci Griffith
July 6, 1953 - August 13, 2021
Nanci Griffith was a folk and country singer/songwriter, famous in the Nashville and Austin, Texas music scenes.
Griffith created memorable songs like "Late Night Grand Hotel" and "It's a Hard Life Wherever You Go." Other artists had great success recording her songs: Kathy Mattea scored a country Top 5 hit with "Love at the Five and Dime," while Suzy Bogguss had a Top 10 country hit with "Outbound Plane," written by Griffith and Tom Russell.
Griffith appeared many times on the public television music program Austin City Limits.
Griffith won a Grammy Award for Best Contemporary Folk Album in 1994 for her recording, Other Voices, Other Rooms. The album consisted of songs written by Woody Guthrie, Bob Dylan, Townes Van Zandt, John Prine and others, featuring guest appearances by Dylan and Prine.
No cause of death or further information was available, reportedly at Griffith's request.
| | | | | | |
| --- | --- | --- | --- | --- | --- |
| 8/11/2021 | 76 | Mike Finnigan | keyboardist | Kidney Cancer | Los Angeles, California |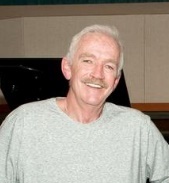 Mike Finnigan
April 26, 1945 - August 11, 2021
Mike Finnigan was a keyboard player and vocalist who worked primarily as a studio musician and touring player. He worked with many of the great names in music, including Jimi Hendrix, Crosby, Stills & Nash, Bonnie Raitt, Buddy Guy, Peter Frampton, Cher, Ringo Starr, Leonard Cohen, Rod Stewart and many, many others.
Finnigan, born in Troy Ohio, attended the University of Kansas on a basketball scholarship. Finnigan recorded Early Bird Cafe with the Serfs in the late 1960s, with Tom Wilson producing. The Serfs were the house band at a nightclub in Wichita, Kansas at the time. He recorded two solo records in the 1970s, one with Jerry Wood. He later collaborated with two other Columbia artists, Les Dudek and Jim Krueger, with whom he formed DFK (Dudek, Finnigan, and Krueger) in 1978. Subsequently, his work featured on a CD by The Finnigan Brothers (NashFilms Records), a collaboration with his younger brother Sean and founding member of Bread, Robb Royer.
Finnigan died from kidney cancer on August 11, 2021, in Los Angeles, aged 76. He is survived by his wife, Candy, and two children.
| | | | | | |
| --- | --- | --- | --- | --- | --- |
| 8/4/2021 | 50 | Paul Johnson | house DJ and producer | Coronavirus | Evergreen Park, Illinois |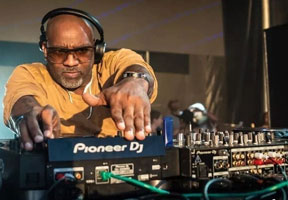 Paul Johnson
January 11, 1971 - August 4, 2021
Paul Johnson, an influential Chicago house music DJ, has died at the age of 50 from Covid-19 after spending several weeks in a hospital.
Johnson had a global hit in 1999 with Get Get Down, with the song reaching number-one on the Billboard Hot Dance Club Play chart in December 1999.
Paul Johnson is the first name mentioned by the French electronic music duo Daft Punk in their song "Teachers." Daft Punk states that Johnson "was one of the reasons they started to make house".
| | | | | | |
| --- | --- | --- | --- | --- | --- |
| 8/1/2021 | 78 | Paul Cotton | Poco, guitarist | | near Eugene, Oregon |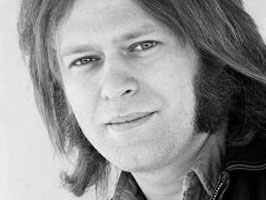 Paul Cotton
February 26, 1943 - August 1, 2021
Norman Paul Cotton, guitarist and singer/songwriter for Poco, has died unexpectedly in Oregon at age 78.
Cotton joined Poco in 1970, replacing cofounder Jim Messina. He is first heard on the band's third album, 1971's From the Inside. Before that, he was co-guitarist for the Illinois Speed Press, appearing on their LPs for Columbia Records: 1969's The Illinois Speed Press and 1970's Duet.
Cotton wrote many songs for Poco. His most popular composition may be "Heart of the Night," a hit single from the 1978 album Legend.
Cotton left Poco in 1987 but rejoined in the early '90s, staying in the lineup until 2010. The guitarist also released five solo albums, from 1990's Changing Horses through 2014's 100% Paul Cotton.
His death follows less than four months after the April passing of Poco's Rusty Young at age 75.
| | | | | | |
| --- | --- | --- | --- | --- | --- |
| 7/28/2021 | 72 | Dusty Hill | ZZ Top, bassist | | Houston, Texas |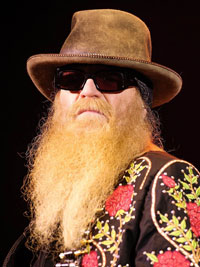 Dusty Hill
May 19, 1949 - July 28, 2021
Dusty Hill, founding member and bassist of the rock trio ZZ Top, has died in his sleep at his Houston home. He was 72. The cause of his death was not announced.
Born Joseph Michael Hill in Dallas, Texas on May 1949, Hill grew up with a love of blues music. He learned bass guitar by the age of 13 and soon began playing professionally. He joined with his brother, Rocky, and future fellow ZZ Top drummer Frank Beard to play in local Dallas bands the Warlocks, the Cellar Dwellers, and American Blues.
After moving to Houston, Hill teamed up with guitarist-vocalist Billy Gibbons of the Houston psychedelic band Moving Sidewalks to join the recently formed ZZ Top. The band had just released their first single "Salt Lick" (1969).
ZZ Top's First Album was released in 1971, followed by Rio Grande Mud (1972), which produced their first charting single, "Francine". ZZ Top's first big hit was "La Grange" from the 1973 album Tres Hombres - an album that helped launch the band into super-stardom.
Hill was inducted into the Rock and Roll Hall of Fame as a member of ZZ Top in 2004.
Per Hill's wishes, ZZ Top will continue with long-time guitar tech Elwood Francis on bass.
| | | | | | |
| --- | --- | --- | --- | --- | --- |
| 7/27/2021 | 91 | Willie Winfield | Harptones, vocalist | Heart Failure | Brooklyn, New York |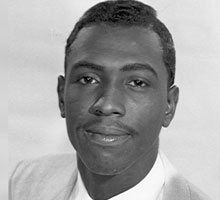 Willie Winfield
Aug. 24, 1929 - July 27, 2021
Willie Winfield, the lead singer of the 1950's doo-wop group the Harptones, has died of cardiac arrest at a New York Hospital. He was 91.
During the 1950s, Mr. Winfield and the Harptones performed at the Apollo Theater and at shows promoted by the influential disc jockeys Alan Freed (at the Brooklyn Paramount) and Murray the K (at Palisades Amusement Park in New Jersey). They were seen in the 1956 musical revue film "Rockin' the Blues."
Among the group's best-known songs were "A Sunday Kind of Love," "Since I Fell for You" and "My Memories of You." The Harptones song "Life is But a Dream" was featured in the 1990 film GoodFellas.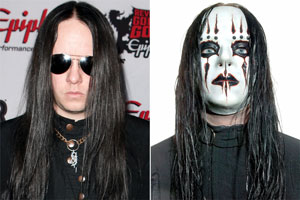 Joey Jordison
April 26, 1975 - July 26, 2021
Joey Jordison, drummer and founding member of metal group Slipknot, has died in his sleep of undisclosed causes. He was just 46.
Jordison was an original member, forming a band in 1995 with percussionist Shawn Crahan and bassist Paul Gray. The band evolved into Slipknot and became known for its hardcore music style and for wearing horror-style masks while performing.
Jordison remained a part of the group until 2013. In later years, he revealed he left after being diagnosed with transverse myelitis, a form of multiple sclerosis.
Jordison also formed and found success with other bands, including Murderdolls, and later performed with other well-known acts including Metallica, Korn and Rob Zombie.
Fellow Slipknot founding member Paul Gray died of a drug overdose in 2010.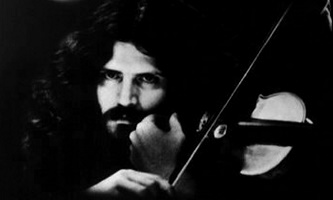 Robby Steinhardt
May 25, 1950 - July 17, 2021
Robby Steinhardt, violinist, vocalist and founding member of progressive rock band Kansas, has died at a Florida hospital. He was 71.
Steinhardt, from Lawrence, Kansas, was an original member of the band, along with Kerry Livgren, Rich Williams, Phil Ehart, Dave Hope and Steve Walsh. Steinhardt performed with Kansas from 1973 to 1982 and from 1997 until 2006. Kansas sold more than 15 million records and scored top hits, including the songs "Dust in the Wind" and "Carry on Wayward Son."
Steinhardt had just recorded his first solo album and had been looking forward to being back on stage and going on tour.
<! #2021 #Bass #Jazz #Photographer >
| | | | | | |
| --- | --- | --- | --- | --- | --- |
| 7/4/2021 | 81 | Rick Laird | Mahavishnu Orchestra, bassist | Liver Failure | |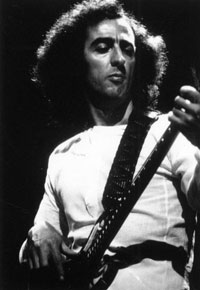 Rick Laird
February 5, 1941 - July 4, 2021
Rick Laird, former bassist for the jazz fusion band Mahavishnu Orchestra, has died at age 81.
Laird was born in Dublin, Ireland in 1941 but moved to England in 1962 to become house bassist at Ronnie Scott's Jazz Club in London. There, he played with many visiting musicians including Wes Montgomery and Sonny Stitt. With Buddy Rich, he played a residence at The Talk of the Town in 1969.
Laird teamed up with John McLaughlin, Billy Cobham, Jerry Goodman and Jan Hammer, providing the rhythmic foundation of the band. He played electric bass with them until 1973, when this first incarnation of Mahavishnu Orchestra broke up. Laird later moved to New York and played with Stan Getz and Chick Corea.
Laird was also a successful photographer of many jazz greats, including: Miles Davis, Chick Corea, Wayne Shorter, the Mahavishnu Orchestra, Elvin Jones, Keith Jarrett and many others.

Johnny Solinger
August 7, 1965 - June 26, 2021
Johnny Solinger, former singer for hard rock band Skid Row has died from liver failure. He was 55.
Solinger replaced Skid Row lead singer Sebastian Bach in 1999. He toured with Skid Row until 2015, recording two albums with the band and four solo albums during that period.
| | | | | | |
| --- | --- | --- | --- | --- | --- |
| 5/31/2021 | 78 | B.J. Thomas | singer | Lung Cancer | Arlington, Texas |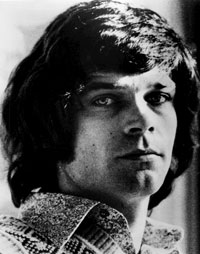 B.J. Thomas
August 7, 1942 - May 31, 2021
B.J. Thomas, a popular singer remembered for his hits including "Raindrops Keep Fallin' on My Head", has died at his home in Arlington, Texas. His death at age 78 was due to lung cancer.
He was born Billy Joe Thomas in Hugo, Oklahoma, on August 7, 1942 and grew up in and around Houston, Texas.
Thomas first found success with a cover of the Hank Williams standard "I'm So Lonesome I Could Cry," which hit the charts in 1966. Two years later, he broke into the Top 5 with "Hooked on a Feeling," a song written by his childhood friend, Mark James.
He reached #1 when he sang the Burt Bacharach and Hal David number "Raindrops Keep Fallin' on My Head" for the soundtrack of the 1969 film "Butch Cassidy and the Sundance Kid." The song is heard during a memorable scene in which Paul Newman and Katharine Ross ride a bicycle together.
He scored again with his 1975 hit "(Hey Won't You Play) Another Somebody Done Somebody Wrong Song." His other hits of the 1970s included "Everybody's Out of Town", "I Just Can't Help Believing" (number 9 in 1970, covered by Elvis Presley), "No Love at All", "Mighty Clouds of Joy", and "Rock and Roll Lullaby".
After a period of substance abuse, Thomas became a born-again Christian and recorded gospel music. He released Home Where I Belong on Myrrh Records, the first of his several gospel albums. It was the first Christian album to go platinum.
Thomas also wrote two books, including the autobiography Home Where I Belong, and starred in the movies Jory and Jake's Corner.
Thomas is survived by his wife of 53 years, Gloria, and three daughters.
| | | | | | |
| --- | --- | --- | --- | --- | --- |
| 5/7/2021 | 59 | Tawny Kitaen | actress/model | | Newport Beach, California |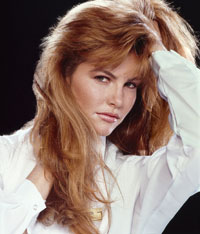 Tawny Kitaen
August 5, 1961 - May 7, 2021
Tawny Kitaen, who appeared in hair metal videos for Ratt and Whitesnake, has died at her home in Newport Beach, California. She was 59.
She was born Julie Kitaen in San Diego, California in 1961.
Kitaen appeared on the cover of Ratt's debut EP Ratt (1983) and the band's debut Atlantic studio album Out of the Cellar (1984). Kitaen was dating the band's guitarist Robbin Crosby at the time.
She appears in several 1980s music videos including "Back for More" and "Is This Love." Her most famous video performance may be in Whitesnake's "Here I Go Again" where she dances provocatively on the hoods of two Jaguars. She later married Whitesnake's lead singer, David Coverdale; they divorced in 1991. Kitaen was married to Major League Baseball star Chuck Finley from 1997 to 2002, with whom she had two daughters, Wynter and Raine. The couple divorced after domestic abuse allegations that Kitaen injured her husband with a stiletto shoe. She has also been romantically linked to O.J. Simpson with whom she had a one-year affair while he was married to Nicole Brown Simpson.
As an actress, she worked in movies, most notably co-starring in the 1984 Tom Hanks comedy, "Bachelor Party." She appeared on TV shows like "The New WKRP in Cincinnati," "Hercules: The Legendary Journeys" and reality shows such as "Celebrity Rehab with Dr. Drew" and "Botched." Kitaen appeared on Seinfeld as Jerry's girlfriend in the 1991 episode "The Nose Job."
Her cause of death is unknown at the time of this writing.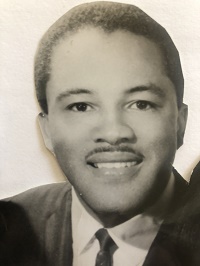 Pervis Staples
November 18, 1935 - May 6, 2021
Pervis Staples, a co-founding member of the legendary gospel group, The Staple Singers, passed away suddenly on May 6, 2021 at his home in Dolton, Illinois. He was 85.
5/3/2021
88
Lloyd Price
Rock pioneer
Diabetes
New Rochelle, New York

Lloyd Price
March 9, 1933 - May 3, 2021
Lloyd Price, who had hits with "Stagger Lee" and "Lawdy Miss Clawdy," has died at the age of 88.
"Lawdy Miss Clawdy" was released on Specialty Records in 1952 after Price was discovered in New Orleans by Art Rupe. Rupe hired Dave Bartholomew to create the arrangements for the song. Bartholomew's band (with Fats Domino on piano) backed Price on the recording. Price was also known as "Mr. Personality" after his recording of the song "Personality."
Price was inducted into the Rock and Roll Hall of Fame in 1998.
| | | | | | |
| --- | --- | --- | --- | --- | --- |
| 5/2/2021 | 78 | Tommy West | producer | | Morristown, New Jersey |
Tommy West
August 17, 1942 - May 2, 2021
Tommy West was a singer/songwriter and record producer noted for his success with Jim Croce.
West's career as a performing artist began in 1958 when he co-founded the doo-wop group The Criterions. He later worked as a backup singer on albums by Frank Sinatra, Perry Como, Sammy Davis, Jr., Connie Francis, and Mitch Ryder. He met Jim Croce at Villanova University in 1961 when auditioning him for one of his music groups. West formed a music publishing company and signed Jim and Ingrid Croce and secured a recording contract for them with Capitol Records in 1969.
With Terry Cashman, West began an association with producer Wes Farrell and composed eight songs that were recorded by The Partridge Family. Cashman and West also produced three Jim Croce albums: You Don't Mess Around With Jim, Life and Times, and Got a Name.
| | | | | | |
| --- | --- | --- | --- | --- | --- |
| 4/22/2021 | 57 | Shock G | Digital Underground, songwriter | | Tampa, Florida |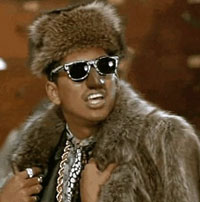 Shock G
August 25, 1963 - April 22, 2021
Rapper Shock G, also known as Humpty Hump of the hip-hop group Digital Underground, has died at age 57.
| | | | | | |
| --- | --- | --- | --- | --- | --- |
| 4/19/2021 | 73 | Jim Steinman | Meat Loaf, songwriter | Kidney Failure | Danbury, Connecticut |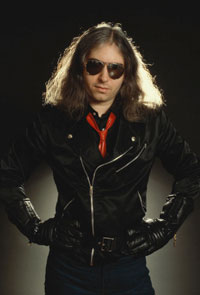 Jim Steinman
November 1, 1947 - April 19, 2021
Jim Steinman was a songwriter and composer best known for his work with Meat Loaf. Steinman wrote every song on Meat Loaf's breakthrough album "Bat Out of Hell."
His most successful chart singles include Meat Loaf's "I'd Do Anything for Love (But I Won't Do That)", Bonnie Tyler's "Total Eclipse of the Heart", Air Supply's "Making Love Out of Nothing at All", the Sisters of Mercy's "This Corrosion" and "More", Barry Manilow's "Read 'Em and Weep", and Celine Dion's cover of "It's All Coming Back to Me Now."
Steinman's only solo album, Bad for Good, was released in 1981.
| | | | | | |
| --- | --- | --- | --- | --- | --- |
| 4/14/2021 | 75 | Rusty Young | Poco, guitarist | Heart Failure | Davisville, Missouri |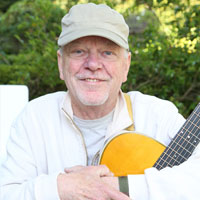 Rusty Young
February 23, 1946 - April 14, 2021
Rusty Young was a guitarist best known as a member of the influential country rock and Americana band Poco. Young was considered a virtuoso on pedal steel guitar.
Young joined Buffalo Springfield when Richie Furay and Jim Messina needed a steel guitarist for the Furay ballad "Kind Woman" on their final album Last Time Around. When Buffalo Springfield broke apart in 1968, Young joined with Furay and Messina to form Poco. Drummer George Grantham and bass player Randy Meisner rounded out the original Poco lineup. Young is best known for writing the Poco songs "Rose of Cimarron" and "Crazy Love".
Young released his first solo album in 2017 on Blue Élan Records, Waitin' For The Sun. Young released his first new music since Waitin' for the Sun on March 22, 2019. The new tune, "Listen to Your Heart", was released digitally and benefited a local Steelville, Missouri animal charity, Santana's Hope for Paws.
| | | | | | |
| --- | --- | --- | --- | --- | --- |
| 4/9/2021 | 50 | DMX | rapper | | White Plains, New York |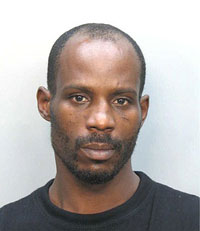 DMX
December 18, 1970 - April 9, 2021
Earl Simmons, better known by his stage name DMX ("Dark Man X"), was a rapper. His debut album, It's Dark and Hell Is Hot, was released in 1998 and achieved instant success.
DMX released his best-selling album, ...And Then There Was X, in 1999, which included the hit single "Party Up (Up in Here)". His 2003 singles "Where the Hood At?" and "X Gon' Give It to Ya" were also commercially successful.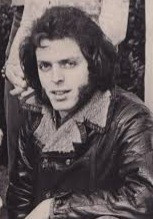 Ralph Schuckett
March 2, 1948 - April 4, 2021
Ralph Schuckett, former keyboardist for Todd Rundgren's Utopia, has died at age 73.
Ralph Schuckett first worked with Todd Rundgren on his fourth LP, A Wizard, a True Star. He then joined Rundgren's band, Utopia, contributing to the band's self-titled debut LP, released in 1974, as well as their 1975 live album, Another Live.
Schuckett also worked as a session musician, playing on Carole King's Tapestry album, Bette Midler's Songs for the New Depression, two James Taylor albums - Walking Man and Flag - and two albums by Hall & Oates, X-Static and Voices. He played on the Monkees track "Porpoise Song (Theme From 'Head')" (which was co-written by King and Gerry Goffin).
Schuckett composed for television and movies, including writing the themes for "Kate and Allie" and "Another World." He co-composed music for 1999's "Pokémon: The First Movie" and went on to work on a number of other animated shows.
Schuckett joined his former Utopia bandmates for a reunion concert in 2011 to benefit another keyboardist he'd worked alongside in the band, Moogy Klingman. Recordings from this reunion show have been released in a CD/DVD package.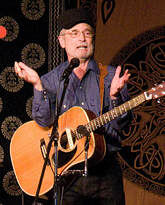 Jerry Burgan
- March 29, 2021
Jerry Burgan, a founding member of the '60s folk-rock group We Five, best known for their pop hit "You Were on My Mind," died March 29, 2021. (The exact date is not yet confirmed, though it's reported that he passed after suffering a stroke.)
Burgan, a tenor and acoustic guitar player, co-founded the San Francisco-based group with Michael Stewart (brother of John Stewart of the Kingston Trio), Beverly Bivens, and two others in 1964.
| | | | | | |
| --- | --- | --- | --- | --- | --- |
| 2/20/2021 | 68 | Gene Taylor | Fabulous Thunderbirds, pianist | | Austin, Texas |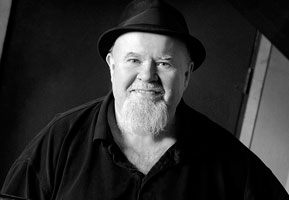 Gene Taylor
July 2, 1952 - February 20, 2021
Gene Taylor, pianist with the Fabulous Thunderbirds, has died. He was 68.
Taylor worked with some of the big names in the West Coast blues scene including Big Joe Turner and T-Bone Walker. He was a member of the James Harman Band and had a stint as pianist for boogie group Canned Heat between November 1974 and May 1976. From 1981 to 1984 he toured with The Blasters.
He recorded his first solo album, Handmade, in 1986. From 1993 to 2007, Taylor played piano with The Fabulous Thunderbirds. He moved to Belgium in 2007 where he worked with Fried Bourbon, CC Jerome's Jet Setters, Dave Alvin and Jo' Buddy.
On February 20, 2021, Taylor's housemate found him dead in his bed in their home in North Austin, Texas. The cause of death was unknown, but is believed to have been related to the house having been without heat due to the statewide power outages caused by cold winter weather.
| | | | | | |
| --- | --- | --- | --- | --- | --- |
| 2/19/2021 | 70 | James Burke | The Five Stairsteps, vocalist | Pneumonia | |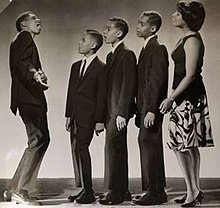 James Burke
- February 19, 2021
James Burke, a member of the classic Chicago soul group the Five Stairsteps has died at age 70.
Formed in the mid-1960s, the Five Stairsteps scored a string of hits, including their 1970 classic "O-o-h Child."
| | | | | | |
| --- | --- | --- | --- | --- | --- |
| 2/17/2021 | 78 | U-Roy | Reggae artist | | Kingston, Jamaica |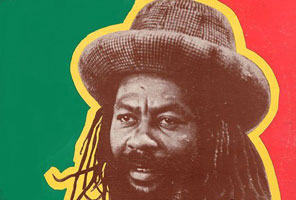 U-Roy
September 21, 1942 - February 17, 2021
U-Roy, pioneering Jamaican reggae artist, has died aged 78.
U-Roy, whose real name is Ewart Beckford, is credited with popularizing "toasting", a rhythmical vocal style performed over reggae and dance tracks that became popular in Jamaica in the late 1960s and 70s.
U-Roy recorded a number of singles and albums, with some of his most popular being Dread in a Babylon in 1975 and Natty Rebel in 1976.
In 2004, he was featured on the Jamaican group Toots and the Maytals' Grammy award-winning True Love album.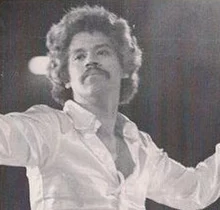 Johnny Pacheco
March 25, 1935 - February 15, 2021
Johnny Pacheco, a pioneering musician who helped popularize salsa music in the USA, has died at age 85.
Pacheco was a 9-time Grammy nominee and was awarded the Latin Grammy Lifetime Achievement Award by the Latin Recording Academy in 2005.
| | | | | | |
| --- | --- | --- | --- | --- | --- |
| 2/9/2021 | 79 | Chick Corea | Jazz keyboardist | Cancer | Tampa, Florida |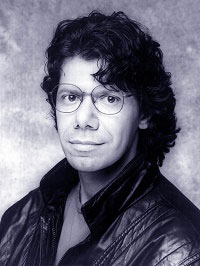 Chick Corea
June 12, 1941 - February 9, 2021
Chick Corea, influential jazz keyboardist and innovator, has died of a rare form of cancer. He was 79.
Born Armando Anthony Corea, on June 12th, 1941, Corea grew up near Boston. His lifelong nickname came of Chick from an aunt, who used to pinch his cheeks and call him "cheeky."
By the early Sixties, Corea had established himself as a leading jazz pianist, working with Stan Getz, Herbie Mann, Blue Mitchell and others.
Corea joined Miles Davis's band in the late 1960s, where he participated in the birth of jazz fusion.
In 1972, Corea formed the landmark jazz fusion group Return to Forever. On their first two records, Return to Forever consisted of Flora Purim on vocals and percussion, Joe Farrell on flute and soprano saxophone, Airto Moreira on drums and percussion, and Stanley Clarke on acoustic double bass.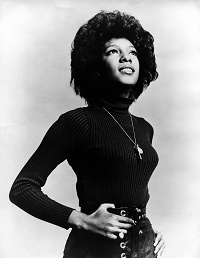 Mary Wilson
March 6, 1944 - February 8, 2021
Mary Wilson, an original member of the Supremes, has died suddenly at her home in Las Vegas.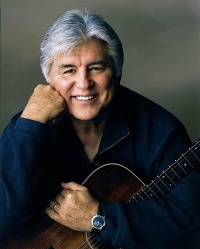 Jim Weatherly
March 17, 1943 - February 3, 2021
Jim Weatherly, songwriter of "Midnight Train to Georgia", has died at his home in Brentwood, Tennessee at age 77.
In addition to "Midnight Train to Georgia," Weatherly wrote other hits for Gladys Knight & the Pips including "Neither One of Us (Wants to Be the First to Say Goodbye)" and "Best Thing That Ever Happened To Me." Weatherly also released nearly a dozen studio albums in his long career. He had one hit as a solo artist, "The Need to Be."
Born March 17, 1943, in Pontotoc, Mississippi, Weatherly began writing songs as a teenager and played in bands while attending the University of Mississippi. He played quarterback for Ole Miss from 1962 to 1964, throwing for 1,890 yards and 15 touchdowns while rushing for 11 more. Weatherly led the Rebels to a national championship in 1962 and back-to-back Southeastern Conference titles in 1962-63.
After college, Weatherly moved to Los Angeles to focus on music. He worked with Neil Diamond, Kenny Rogers, Garth Brooks and Kenny Chesney, but it was his signature hit for Gladys Knight & the Pips that brought him the most fame.
Weatherly got the idea for "Midnight Train" during a 1970 telephone call with Farrah Fawcett, at the time the girlfriend of Weatherly's friend Lee Majors. During the call, Fawcett mentioned that she was flying out on the midnight plane to Houston to visit family. The phrase stuck in his head, and when he got off the phone, he wrote "Midnight Plan to Houston" in a few minutes. After Atlanta producer Sonny Limbo showed interest in recording the song for Cissy Houston (mother of Whitney Houston), the lyrics for the song were reworked and it was retitled "Midnight Train to Georgia." The song went on went on to win a Grammy Award.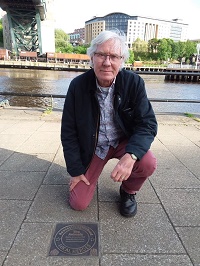 Hilton Valentine
May 21, 1943 - January 29, 2021
Hilton Valentine, founding guitarist with the Animals, has died at age 77.
Valentine co-founded the Animals in Newcastle, England in 1963 alongside singer Eric Burdon, bassist Chas Chandler, organist Alan Price and drummer John Steel.
Valentine guitar is heard on the arpeggio introduction to the Animals' 1964 signature song "The House of the Rising Sun."
Valentine left The Animals for a solo career after the original line-up split in 1966, but he went on take part in several reunions and toured with Burdon in 2007.
As a member of the Animals, Valentine was inducted into the Rock and Roll Hall of Fame in 1994.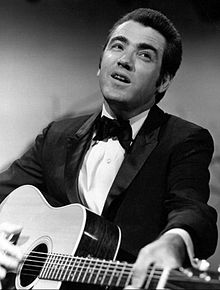 Jimmie Rodgers
September 18, 1933 - January 18, 2021
Jimmie Rodgers, a popular singer remembered for his hit "Kisses Sweeter than Wine", has died at age 87.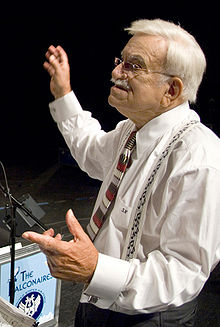 Sammy Nestico
February 6, 1924- January 17, 2021
Samuel Louis Nistico was an American jazz composer and arranger. Nestico is best known for his arrangements for the Count Basie orchestra. He composed, arranged, and conducted the last ten albums by Count Basie, four of which earned Grammy Awards.
Nestico spent several years in military service where he arranged music for the U.S. Air Force Band (1950-1963), as well as leading the Glenn Miller Army Air Corps dance band (later called the "Airmen of Note"). In 1963, he switched to the Marines and became director and arranger of the U.S. Marine Band
Nestico had a long career in the film and television industry. As orchestrator, he worked on nearly seventy television programs, including Mission: Impossible, Mannix, M*A*S*H, Charlie's Angels, and The Mod Squad. He also worked as an arranger for the 81st Academy Awards, as well as some Grammy Awards. He worked as an orchestrator and arranger for the film The Color Purple.
Nestico taught orchestration and conducted the studio orchestra at the University of Georgia from 1998 to 1999. He later retired to Carlsbad, California, near San Diego.
| | | | | | |
| --- | --- | --- | --- | --- | --- |
| 1/16/2021 | 81 | Phil Spector | Music Producer | Coronavirus | French Camp, California |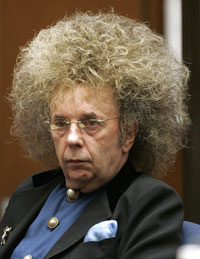 Phil Spector
December 26, 1939- January 16, 2021
Phil Spector, legendary music producer, has died in prison from complications of Covid-19. He was 81.
Spector produced many American Top 10 hits in the first half of the 1960s, and was known for his signature "Wall of Sound." Acts he worked with include The Crystals, The Ronettes, The Righteous Brothers, Ike & Tina Turner and many others.
In 2009, Spector was convicted of the second-degree murder of actress Lana Clarkson, who'd appeared in Barbarian Queen and Fast Times at Ridgemont High in the 1980s.
| | | | | | |
| --- | --- | --- | --- | --- | --- |
| 1/13/2021 | 76 | Tim Bogert | Vanilla Fudge / Cactus / Beck, Bogert & Appice | Cancer | |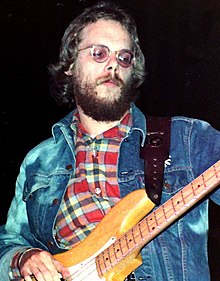 Tim Bogert
August 27, 1944 - January 13, 2021
Tim Bogert was a bass guitarist and vocalist who founded Vanilla Fudge along with Mark Stein, Vince Martell, and Carmine Appice. The band recorded 5 albums starting in 1967, before disbanding in 1970. Bogert then joined the rock super group Cactus with drummer Carmine Appice, guitarist Jim McCarty and lead vocalist Rusty Day. He then played with guitarist Jeff Beck, after the second Jeff Beck Group had disbanded in 1972 and eventually became a member of the power trio Beck, Bogert & Appice, late in 1972.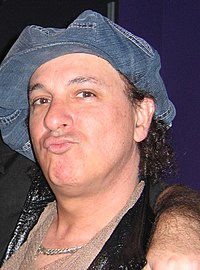 Sylvain Sylvain
February 14, 1951 - January 13, 2021
Sylvain Mizrahi, known professionally as Sylvain Sylvain, was an American rock guitarist, most notable for being a member of the New York Dolls.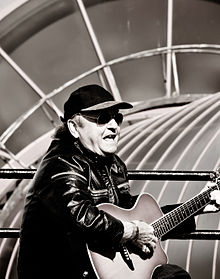 Gerry Marsden
September 24, 1942 - January 3, 2021
Gerry Marsden was a British musician and television personality, best known for being leader of the Merseybeat band Gerry and the Pacemakers.
| | | | | | |
| --- | --- | --- | --- | --- | --- |
| 1/1/2021 | 72 | Mick Bolton | Mott the Hoople / Dexys Midnight Runners | | |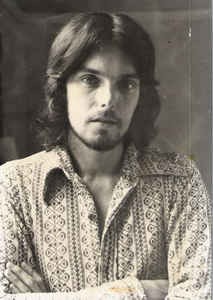 Mick Bolton
1948 - January 1, 2021
Mick Bolton, a British keyboardist best known for playing with Mott the Hoople and Dexys Midnight Runners, has died in his sleep at age 72.
Bolton joined Mott the Hoople for their 1973 tour, after departure of organist Verden Allen. He left the band after the tour, taking a break from music. He joined Dexys Midnight Runners as they were preparing to record their album Don't Stand Me Down in 1984.
He started giving Linda McCartney piano lessons in 1986, leading to a life-long friendship between them. He co-wrote her song Endless Days, which featured on her posthumous compilation album Wide Prairie in 1998.
Bolton later contributed to sessions for artists like La Toya Jackson and Loudon Wainwright III.
---