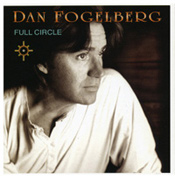 Dan Fogelberg
Born: August 13, 1951, Peoria, Illinois
Died: December 16, 2007, Deer Isle, Maine
Soft rock singer and songwriter Dan Fogelberg has died at his home in Maine with his wife, musician Jean Fogelberg, at his side. He was 56.
His mother was a gifted pianist and singer; his father was a school bandleader. Dan's interest in music emerged early, though as a child he'd often rather draw than take his piano lessons. At college at the University of Illinois at Urbana-Champaign, he studied acting and then painting.
Dan taught himself to play a Hawaiian slide guitar his grandfather gave to him. He started his music career at age 14, when he joined his first band, The Clan, a Beatles tribute act. His next band, The Coachmen, was another cover band. In 1967, they released two singles on Ledger Records: "Maybe Time Will Let Me Forget" and "Don't Want To Lose Her." Another was the blues band, Frankie and the Aliens, who toured regionally during the 1970s covering songs by Cream and Muddy Waters, among others.
His break into the national music scene was fortuitous: Dan Fogelberg's website tells this story: Late one night a former high school sweetheart knocked on his door, awakening him from a sound sleep to say that an important music agent wanted to hear him play. Though half-asleep, Dan followed her to a frat party at a funky little bar to meet Irving Azoff, a University of Illinois graduate now running a local booking agency. Azoff, who had already landed the regional band REO Speedwagon a record deal with Epic, was on the look-out for new artists. Onstage was a raucous rock band playing to a mostly drunken crowd, their songs punctuated by the rhythm of beer bottles crashing against the back wall. Azoff ignored the clamor which continued when Dan took the stage alone. Though the bar brawls failed to subside, in the soulful beauty of Fogelberg's songs, Azoff saw his own future. "Yeah," Irving said to him after his set. "You're the one. I'm ready for the big time. And I think you're ready for the big time, too."
Irving and Fogelberg moved to Hollywood, setting up residence in Laurel Canyon. Fogelberg later moved to a farm in Tennessee, and in 1975 purchased the former home of Chris Hillman (The Byrds/Flying Burrito Brothers) in the Rockies near Boulder, Colorado. Later, he purchased a ranch nearby in Pagosa Springs. In 2005, he left Colorado, preferring to live in Maine.
Fogelberg put out his first album "Home Free" in 1972 to mixed reviews. His 1974 release "Souvenirs," produced by Joe Walsh, was a major hit. The height of Fogelberg's popularity was in the 1970's and 1980's with songs like "Longer," "The Power of Gold," "Leader of the Band" (a tribute to his father) and "Same Old Lang Syne."
Fogelberg used his music to address social issues, such as the environment, peace and Native American concerns. He was also interested in finding alternatives to nuclear power. To that end, Fogelberg performed at a number of the Musicians United for Safe Energy "No Nukes" concerts in 1979 and 1980.
Fogelberg released his last album, "Full Circle", in 2003.
In May 2004, Fogelberg was diagnosed with advanced prostate cancer. He urged other men over 40 to get tested early for this cancer:

"To each and every man....
I cannot encourage you strongly enough to get a DRE (Digital Rectal Exam) and a PSA (Prostate Specific Antigen) test EVERY YEAR.
The medical community suggests this for men over 50, but men with a family history of prostate cancer should start getting tested at age 40.
The PSA test is a simple blood test...it only takes a minute or two. The DRE, okay, every man squirms at the thought of this exam, but hey, it too takes only a minute or two, and IT COULD SAVE YOUR LIFE.
Prostate cancer can be very slow growing or very aggressive, but detected early while it is still confined to the prostate gland, it can usually be treated and cured successfully.
Once it spreads beyond the prostate it is called Advanced Prostate Cancer (PCa). At this point it becomes imminently more life threatening and harder to treat. Do yourself and your loved ones a huge favor and GET CHECKED REGULARLY. I promise you, you DON'T want to go through what I'm going through if you can avoid it.
Education and awareness are key, I urge you to follow the link to the Prostate Cancer Foundation web site and read up on how best to protect yourself and reduce your likelihood of contracting this terrible disease."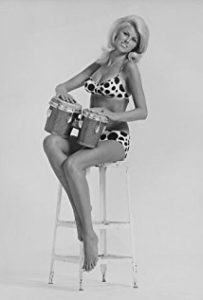 Mary Hughes
Born: February 25, 1944, Hollywood, California
Died: December 13, 2007, Malibu, California
Mary Cecilia Hughes was discovered on Malibu Beach by director William Asher and quickly established a film career. She appeared as a blonde bombshell in movies such as Muscle Beach Party (1964), Bikini Beach (1964), Pajama Party (1964) and the classic Beach Blanket Bingo (1965). Other film credits include Ski Party (1965), How to Stuff a Wild Bikini (1965), Dr. Goldfoot and the Bikini Machine (1965) and The Ghost in the Invisible Bikini (1966). She appeared in a couple of racecar movies: Fireball 500 (1966), and Thunder Alley (1967) starring Fabian and Annette Funicello. Her final movie appearance was in as a Watusi dancer in the musical Double Trouble (1967) starring Elvis Presley.
Hughes then became part of the 1960s music scene and had romances with Jeff Beck, Eric Clapton, and Roger Daltrey. While a member of The Yardbirds, Beck composed the song "Psycho Daisies" to prove his devotion to Hughes.
Hughes married singer/songwriter Lee Michaels on December 19, 1968; the couple had two children before eventually divorcing.
Later in life, she became a Yoga and fitness instructor in Malibu. Mary Hughes died of cancer, at age 63, on December 13, 2007.

Floyd "Red Crow" Westerman
Born: August 17, 1936, Lake Traverse Indian Reservation, South Dakota
Died: December 13, 2007, Los Angeles, California
Floyd "Red Crow" Westerman, Sisseton-Wapheton Dakota musician, actor, and activist, passed away after an extended illness. He was 71.
Westerman, who began his career as a country singer, appeared in over 50 films and television productions. He played the role of Jim Morrison's "Shaman" in Oliver Stone's film The Doors and as "Ten Bears" in Dances with Wolves. He appeared in 12 episodes of the 1990s TV series, Walker, Texas Ranger, as Uncle Ray Firewalker and had roles in Northern Exposure, Dharma & Greg, MacGyver and other popular TV shows.
His vision of improved social conditions for indigenous people around the globe is reflected in the music of his second album, The Land is Your Mother, 1982. In 2006, he won a NAMMY Award for his third album, "A Tribute to Johnny Cash."
During his career, he played and collaborated with a number of notable musicians including Willie Nelson, Kris Kristopherson, Buffy St. Marie, Jackson Browne, Harry Belafonte, and Sting.
| | | | | | |
| --- | --- | --- | --- | --- | --- |
| 12/12/2007 | 76 | Ike Turner | Rock Pioneer | Cocaine Overdose | San Marcos, California |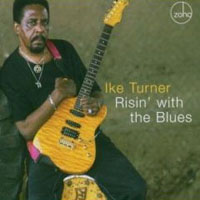 Ike Turner
Born: November 5, 1931, Clarksdale Mississippi
Died: December 12, 2007, San Marcos, California
Ike Turner, best known for his duo with his former wife Tina Turner, died in his sleep at his home in suburban San Diego, California. He was 76. The San Diego medical examiner determined that Turner died of "cocaine toxicity". Cardiac hypertension and pulmonary emphysema were also significant factors contributing to his death.
Ike Turner was a rock pioneer. Growing up, Joe Willie "Pinetop" Perkins taught young Ike to play boogie-woogie on the piano. The story goes the Ike saw Pinetop playing piano when he walked past his window one day.
The 1951 single, recorded by Sam Phillips at Sun Studios in Memphis, "Rocket 88", is often regarded as the first rock & roll record. Although Ike wrote and produced the song, it was credited to his band's saxophonist and singer, Jackie Brenston.
As a music talent scout, he discovered or recorded many blues legends, including Elmore James, Buddy Guy, Little Milton and Howlin' Wolf.
In the 1960's, he met a teenage singer from Nutbush, Tennessee named Anna Mae Bullock after she grabbed a microphone during a performance and began singing. Within months, he rechristened his "Kings of Rhythm" band as the "Ike & Tina Turner Revue." The duo went on to stellar success with hits such as "River Deep, Mountain High" and "Proud Mary" (a cover of the Creedence Clearwater Revival tune).
Mr. Turner was jailed several times on drug charges. One of those cases led to a 17-month jail term in 1989, causing him to miss the 1991 induction of Ike & Tina Turner into the Rock 'n' Roll Hall of Fame.
The popular 1993 film, "What's Love Got to Do With It?", based on Tina's 1986 autobiography "I, Tina" portrayed Ike as a violent and abusive husband. Ike Turner published his own autobiography, Takin' Back My Name, in 2001. In his book, he downplayed the severity of the allegations that he beat Tina. In the book he also estimates he spent 11 million dollars on cocaine in the 1970s and 1980s.
He won two Grammy awards - one, as Ike & Tina Turner, for "Proud Mary" in 1972 and another in 2007 for his last solo record, "Risin' with the Blues."
| | | | | | |
| --- | --- | --- | --- | --- | --- |
| 11/25/2007 | 52 | Kevin DuBrow | Quiet Riot, singer | Cocaine Overdose | Las Vegas, Nevada |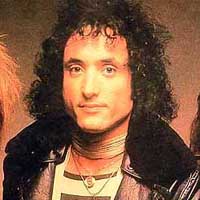 Kevin DuBrow
October 29, 1955 - November 25, 2007
Quiet Riot singer Kevin DuBrow has died at age 52. DuBrow's body was discovered inside his Las Vegas home after a concerned neighbor called police and paramedics. Toxicology tests later performed showed that he had cocaine in his system. The Clark County coroner determined that his death was due to an accidental cocaine overdose.
Quiet Riot is credited with helping to launch the 1980s glam-metal scene. They are best known for their cover of Slade's "Cum on Feel the Noize," which featured DuBrow's bluesy voice and appeared on Quiet Riot's 1983 "Metal Health" album, widely considered the first by a metal band to reach the chart's #1 position.
Randy Rhoads formed Quiet Riot in 1975. The group split four years later when he left to join Ozzy Osbourne's band. Rhoads later died in a plane crash in 1982. DuBrow then launched his own band, called DuBrow, and later reverted to the Quiet Riot name.
DuBrow recorded his first solo album in 2004, "In for the Kill," and the band's last studio CD, "Rehab," came out in October 2006.
He is buried at Pacific View Memorial Park in Newport Beach, California.
| | | | | | |
| --- | --- | --- | --- | --- | --- |
| 11/28/2007 | 80 | Porter Wagoner | country music singer | Lung Cancer | Nashville, Tennessee |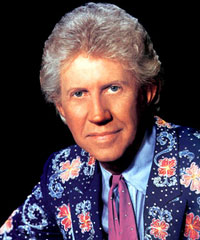 Porter Wagoner
August 12, 1927 - October 28, 2007
Porter Wagoner was a Grand Ole Opry superstar and country singer. Wagoner introduced a young Dolly Parton to the world in 1967 when she was featured on his television show.
In 2007, Wagoner released his final album, Wagonmaster. The album received excellent reviews and briefly charted. Wagoner toured in Summer 2007, promoting the album and opening for a sold out White Stripes show at Madison Square Garden.
| | | | | | |
| --- | --- | --- | --- | --- | --- |
| 11/24/2007 | 26 | Casey Calvert | Hawthorne Heights, guitarist | ? | Washington DC |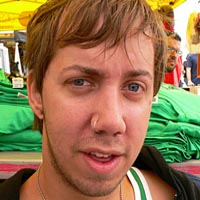 Casey Calvert

Casey Calvert, 26-year-old guitarist for the fast-rising pop-punk group Hawthorne Heights, died in his sleep on the band's tour bus following the first show of their "Wintour 2007" in Detroit. The other band members discovered him unconscious when they were about to start their soundcheck at the 9:30 Club in Washington, D.C. Calvert used an inhaler for acute asthma and it is possible that this condition could have contributed to his death.
Calvert picked up the love of music from his father, Greg, a member of Gary and the Hornets, a 1960s band that once performed on "The Tonight Show Starring Johnny Carson."
Hawthorne Heights formed in 2001 in Dayton, Ohio. The band has released two albums: "The Silence in Black and White." The second, "If Only You Were Lonely," entered the Billboard charts at No. 3, and the single "Saying Sorry" got play on MTV and VH1. Another popular song by the band is "Ohio is for Lovers."
| | | | | | |
| --- | --- | --- | --- | --- | --- |
| 11/18/2007 | 73 | John Hughey | Pedal Steel guitarist | Heart Failure | Hendersonville, Tennessee |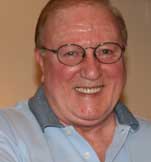 John Hughey
December 27, 1933 - November 18, 2007
John Hughey, a 1996 inductee into the Steel Guitar Hall of Fame, has died. Hughey was best known for his long time affiliation with his boyhood friend Conway Twitty and for touring with Vince Gill for 12 years. He also participated in studio sessions with greats like Loretta Lynn, Elvis Presley, Dickie Betts, Isaac Hayes, Willie Nelson, and George Strait.
| | | | | | |
| --- | --- | --- | --- | --- | --- |
| 11/17/2007 | 73 | Hy Lit | Disc Jockey | Heart Failure | Philadelphia, Pennsylvania |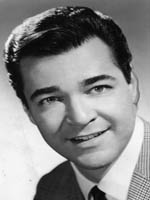 Hy Lit
May 20, 1934 - November 17, 2007
Hy Lit, born "Hyman Aaron Lit", was a pioneering Rock 'n' Roll disc jockey from Philadelphia. His nationally syndicated shows, including "Hyski A Go-Go", "Wibbage" (WIBG) and "The Hy Lit Show" were staples of the early Rock 'n' Roll era. He was known for educating his listeners with his expansive knowledge of Rock history. Hy Lit was a 2003 inductee into the Broadcast Pioneers of Philadelphia Hall of Fame.
Hy broadcast his last radio show "Hy Lit Hall of Fame Show" on December 11, 2005. Although he suffered from Parkinson's disease, he died after complications from knee surgery.
| | | | | | |
| --- | --- | --- | --- | --- | --- |
| 11/10/2007 | 67 | Scooter Herring | Allman Brothers Band, road manager | | Macon, Georgia |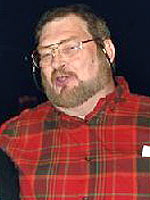 John C. "Scooter" Herring

Scooter Herring, the former Allman Brothers Band road manager whose drug conviction in the 1970s contributed to the breakup of the band, has died at 67.
In the 1970s, while investigating the Dixie Mafia, Federal prosecutors went after Herring, charging that he helped supply Gregg Allman with cocaine. To avoid criminal charges, Allman testified against Herring and gave details of his own drug use. In 1976, Herring was convicted of five drug offenses and was sentenced to 75 years in prison. Considering Allman's testimony an act of betrayal, the band soon broke up.
Herring's 1976 conviction was later overturned by the 5th U.S. Circuit Court of Appeals. Facing a new trial, he pleaded guilty to a two-count accusation which carried no more than five years in jail and $35,000 in fines.
| | | | | | |
| --- | --- | --- | --- | --- | --- |
| 10/30/2007 | 62 | Linda Stein | Rock 'n' roll realtor | Murdered | New York, New York |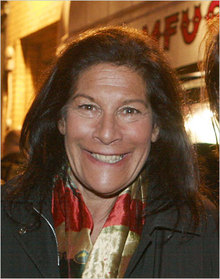 Linda Stein
April 24, 1945 - October 30, 2007
Linda Stein, former manager of the Ramones who later became known as "realtor for the stars," was beaten to death in her New York apartment. She was 62. Stein's body was found face down in the living room of her luxurious 5th Avenue apartment, where she lived alone. Stein's former personal assistant Natavia Lowery was arrested and confessed to the murder; allegedly she killed her boss because Stein treated her poorly, "just kept yelling at her" and made her sick by blowing pot smoke in her face.
A former 5th grade schoolteacher, Stein and Danny Fields co-managed the Ramones during the band's 1970's heyday. She also managed Steve Forbert, as well as the Deal. She was the ex-wife of Seymour Stein, former president of Sire Records, the label that promoted the Ramones, Talking Heads and Madonna.
Later, she helped Madonna find a Manhattan apartment and began a real estate career, brokering multimillion-dollar Manhattan apartments for Rock 'n' Roll royalty, including Sting and Billy Joel. Other clients included Steven Spielberg, Michael Douglas, Calvin Klein and Angelina Jolie.
According to the New York Times, Elton John is planning a memorial concert for Stein.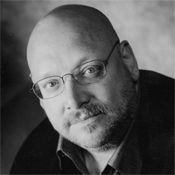 Frank Callari

Frank Callari, who managed musicians The Mavericks, Ryan Adams, Junior Brown and Lucinda Williams, among others, has died of natural causes at age 55.
In 2001, Frank helped form the Nashville based musical label "Lost Highway Records".
| | | | | | |
| --- | --- | --- | --- | --- | --- |
| 10/18/2007 | 43 | Lucky Dube | reggae artist | Murdered | Johannesburg, South Africa |


Lucky Philip Dube
August 3, 1964 - October 18, 2007
Lucky Dube was an outspoken Reggae artist from South Africa. Dube started his career by playing traditional Zulu music in his cousin's band The Love Brothers. After switching to Reggae, he slowly started to gain fame and became South Africa's biggest selling reggae artist.
The Apartheid government of South Africa tried to ban his music several times, but Dube's popularity on the white radio stations undermined those attempts.
Dube was murdered in the Johannesburg suburb of Rosettenville after dropping two of his seven children off at their uncle''s house. Police reports suggest he was shot dead by carjackers.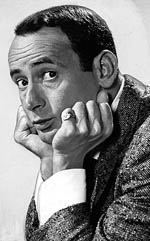 Joey Bishop
February 3, 1918 - October 17, 2007
Joey Bishop (born as Joseph Abraham Gottlieb) was a comedian, TV host and country singer. He was the last surviving member of the "Rat Pack", which included Frank Sinatra, Dean Martin, Peter Lawford and Sammy Davis, Jr. Bishop was also a country singer and released songs "Born to Lose" and "Listen, They're Playing My Song."
He guest-hosted on The Tonight show with Johnny Carson and had his own television talk show, the Joey Bishop Show.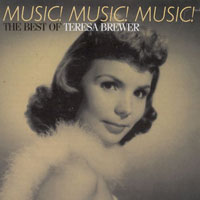 Teresa Brewer
May 7, 1931 - October 17, 2007
Teresa Brewer was an American pop singer, most popular in the 1950s. She recorded over 600 songs including hits such as "Music! Music! Music!", "Choo'n Gum", "Molasses, Molasses" and "Till I Waltz Again with You."
The song "Till I Waltz Again with You" was the first song sung publicly by Elvis Presley.
Teresa Brewer has a star on the Hollywood Walk of Fame at 1708 Vine Street.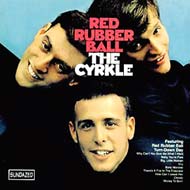 Thomas W. Dawes
July 25, 1943 - October 13, 2007
Thomas Dawes, along with Don Dannemann, co-founded the rock group "The Cyrkle". The group was best known for their 1966 hit song "Red Rubber Ball", written by Paul Simon (of Simon & Garfunkel) and Bruce Woodley (of The Seekers). Paul Simon offered the song to the band after Dawes was hired as a bass guitarist during a Simon & Garfunkel tour.
The Cyrkle was originally called The Rhondells. They were discovered by a lawyer who worked with Beatle manager Brian Epstein. Legend has it that John Lennon suggested the band name "Cyrkle" and the distinct spelling. In fact, the Cyrkle opened for the Beatles on their final United States tour.
In the 1970s Dawes worked with rock band Foghat and produced two of their albums, "Rock & Roll" and Energized.
Later, Mr. Dawes turned to commercial jingle writing. Among his most memorable jingles were "Plop, Plop, Fizz, Fizz, oh what a relief it is" for Alka-Seltzer, "7Up, the Uncola" and for L'eggs hosiery ("Our L'eggs Fit Your Legs").
Mr. Dawes and his wife also wrote the book, music and lyrics for "Talk of the Town," a musical about members of the famous 1920s literary circle known as the Algonquin Round Table.
| | | | | | |
| --- | --- | --- | --- | --- | --- |
| 10/11/2007 | 76 | Sri Chinmoy | Athletic Spiritual Leader | Heart Failure | New York, New York |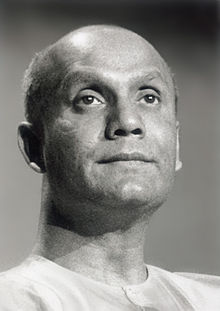 Sri Chinmoy Kumar Ghose
August 27, 1931 - October 11, 2007
Sri Chinmoy was an Indian-born spiritual leader, teacher, musician, and extreme athlete. He was a prolific composer of short songs which he performed on flute, cello and synthesizer. In 1984, he began a series of free concerts for world harmony, performing in such venues as London's Royal Albert Hall, New York's Carnegie Hall, Tokyo's Nippon Budokan and the Sydney Opera House.
To achieve spiritual enlightenment, Chinmoy advocated extreme physical activity including weight lifting, long distance running and swimming. Mr. Chinmoy publicly lifted heavy objects such as trucks, airplanes and schoolhouses to help increase the awareness of the need for humanitarian aid. Chinmoy also lifted more than 8000 people since 1988, including luminaries such as Jessie Jackson, Yoko Ono and Richard Gere.
In the 1970's, Sri Chinmoy was the spiritual leader for musicians including John McLaughlin. The name Mahavisnu Orchestra, John McLaughlin's band at the time, was suggested by Chinmoy. He was also a guru for Carlos Santana, Roberta Flack and saxophonist Clarence Clemons (of Bruce Springsteen's E Street Band).
His followers said he had written 1500 books, 115,500 poems and 20,000 songs, created some 200,000 paintings and had given almost 800 peace concerts.
| | | | | | |
| --- | --- | --- | --- | --- | --- |
| 9/12/2007 | 73 | Bobby Byrd | Funk musician / songwriter | Cancer | Loganville, Georgia |


Bobby Byrd
August 15, 1934 - September 12, 2007
Bobby Byrd, founder and bandleader of the Famous Flames and right-hand man to James Brown, has died. He was 73. Byrd met James Brown when Brown was in a Georgia youth detention facility for stealing clothes from a car. The two collaborated and formed a vocal group called The Avons, which later became the Flames and then later became James Brown and the Famous Flames.
Byrd played keyboards, provided backing vocals and helped co-write many of James Brown's greatest hits. His songwriting credits include: "(I Feel Like Being a) Sex Machine," "Licking Stick," and "Get Involved." Later in his career, his solo work was sampled by hip-hop artists Public Enemy, Ice Cube and LL Cool J.
In 1993 Byrd released a solo album "On the move" on German Record Label Soulciety Records. In October 2004 Bobby Byrd's songs I Know You Got Soul and Hot Pants were featured on the "Grand Theft Auto: San Andreas soundtrack.
| | | | | | |
| --- | --- | --- | --- | --- | --- |
| 09/11/2007 | 75 | Joe Zawinul | Jazz fusion pioneer | skin cancer | Vienna, Austria |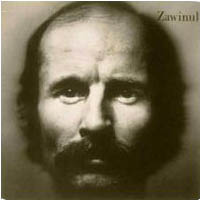 Joe Zawinul
July 7, 1932 - September 11, 2007
Joe Zawinul, credited with bringing the electric piano and synthesizer into the jazz mainstream, who rose to international fame as one of the creators of jazz fusion and performed and recorded with jazz greats Cannonball Adderly, Miles Davis, and Maynard Ferguson, has died at age 75.
In 1962, Zawinul joined the Quintet led by Saxophonist Cannonball Adderly. There, he wrote the hit songs "Mercy, Mercy, Mercy", "Walk Tall" and "Country Preacher" (written about Civil rights leader Jesse Jackson). Later, he join Mile Davis' studio band and played on the albums "In a Silent Way" (Zawinul composed the title track) and the landmark "Bitches Brew."
In 1970, Zawinul and Wayne Shorter founded the band Weather Report, a pre-eminent jazz-rock fusion band. The band produced a series of acclaimed albums, including "Heavy Weather," "Black Market" and "I Sing the Body Electric." Weather Report became known for its collective improvisations, innovative compositions, high-energy rock grooves, world music beats and use of cutting-edge electronics to create an orchestral sound. In 1976, innovative bassist Jaco Pastorius joined the band. Pastorius died in 1987.
After Weather Report's breakup, he founded the Zawinul Syndicate in 1987.
| | | | | | |
| --- | --- | --- | --- | --- | --- |
| 09/09/2007 | 55 | Hughie Thomasson | singer, The Outlaws | Heart Failure | Brooksville, Florida |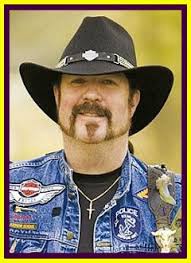 Hughie Thomasson
"Flame" August, 1952 - September 9, 2007
Hughie Thomasson was the guitarist and singer for the southern rock band The Outlaws. He wrote most of the songs for the Outlaws including their three biggest hits "Hurry Sundown", "There Goes Another Love Song" and "Green Grass and High Tides."
In 1996, Thomasson joined Lynyrd Skynyrd as their third guitarist before leaving in 2005 to reform the Outlaws.


Jeffrey Carter Albrecht
1973 - September 3, 2007
Jeffrey Carter Albrecht, keyboardist for Edie Brickell & New Bohemians since 1999, was shot to death while inebriated and trying to kick in girlfriend's neighbor's door. Albrecht played several times with Edie Brickell's husband, Paul Simon. He also played with Texas musician Charlie Sexton, a renowned guitarist, and was a member of the Dallas, Texas band "Sorta", playing keyboards, guitar, and providing vocals.
| | | | | | |
| --- | --- | --- | --- | --- | --- |
| 09/03/2007 | 67 | Janis Martin | female Elvis | Cancer | Durham, North Carolina |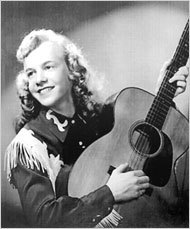 Janis Martin
March 27, 1940 - September 3, 2007
Janis Martin, one of rock & roll's pioneering singers, and one of country music's earliest female innovators, has died of cancer.
Billed as the "Female Elvis", she signed to RCA records at age 15. In 1956, Martin released her debut record "Will You Willyum", backed by her own composition, "Drugstore Rock'n Roll". The song became the biggest hit of her career, stayed in the Billboard Top 10 for one week, and the record sold 750,000 copies.
Janis Martin was one of few women, along with Wanda Jackson and Lorrie Collins, to make a mark in the masculine, raw-edged music that later became known as rockabilly. She is honored on the rockabilly hall of fame website.
| | | | | | |
| --- | --- | --- | --- | --- | --- |
| 08/28/2007 | 75 | Hilly Kristal | CBGB's owner | Lung Cancer | New York, New York |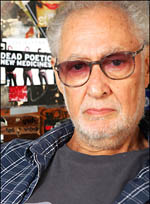 Hilly Kristal
September 23, 1931 - August 28, 2007
Hilly Kristal, founder of the famous CBGB punk rock nightclub in New York City, has died. The popular club hosted many famous (and infamous) musicians over the years. Prior to founding his own nightclubs, Hilly was the manager at the Village Vanguard, a veteran jazz club in Greenwich Village.
In 1966, Kristal opened Hilly's, a club on West 9th Street which showcased cabaret, comedy, theatre and improvisation. Bette Midler became a regular there, appearing over 80 times and honing her skills as a singer and performer.
In 1970, Kristal opened a bar in the Bowery section of New York called "Hilly's on the Bowery", which featured bluegrass. The club closed within a couple of years.
Starting a new club in December 1973, Hilly christened it as "CBGB and OMFUG" (the name stands for Country, Bluegrass, Blues and Other Music For Uplifting Gormandizers), the types of music he intended to have there. The club, at 315 Bowery Street, quickly established itself as a punk rock haven and helped launch the careers of bands like the Ramones, Blondie, Richard Hell, Television, and the Talking Heads.
Mr. Kristal insisted that the bands performing at this club play only original material, not cover songs. This policy fostered creativity, but might have also been a way to avoid paying performance royalties.
Almost as legendary as the bands was the club's graffiti-and-flier-covered interior and unpleasant bathrooms.
CBGB was forced to close in 2006 due to eviction over a much-publicized rent dispute. Reportedly, the landlord (Bowery Resident's Committee) attempted to raise the rent sharply.
After the closing on October 15, 2006 with a final concert by Patti Smith, Hilly briefly considered moving the club to Las Vegas, but his declining health prevented that dream from becoming true.
<! #2007 #MusicBiz #Airplane >
| | | | | | |
| --- | --- | --- | --- | --- | --- |
| 08/24/2007 | 55 | Aaron Russo | entertainment businessman | Bladder Cancer | Los Angeles, California |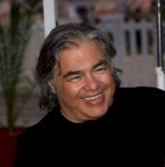 Aaron Russo
February 14, 1943 - August 24, 2007
In 1967, Aaron Russo opened the Electric Theater/Kinetic Playground nightclub in Chicago. This site became an influential place in the music business and featured many legendary performers over the years.
Aaron brought Led Zeppelin to America for the first time. He also promoted some of the Sixties' most successful rock acts, including The Who, Janis Joplin, The Grateful Dead and Jefferson Airplane.
Russo turned to producing feature films. His award-winning production of "The Rose" introduced Bette Midler to motion picture audiences.
Russo was also politically active. In 1996 he produced and starred in a film "Mad as Hell", where he criticized many government policies such as the national ID card, the war on drugs, and government regulation of alternative medicine. In 1998, he campaigned for governor of Nevada, but came in second place in the Republican primary. In 2004, he sought the Libertarian party nomination to run as a candidate for President of the United States, but lost the nomination in a close vote. On January 14, 2007, Russo announced his full support for U.S. Congressman Ron Paul's 2008 presidential bid.
Russo died at Cedars-Sinai Medical Center in Los Angeles, California on August 24, 2007, after a six year battle with bladder cancer.
| | | | | | |
| --- | --- | --- | --- | --- | --- |
| 08/16/2007 | 83 | Max Roach | jazz drummer | | New York, New York |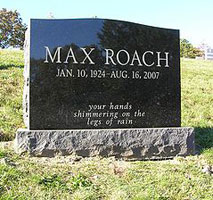 Max Roach
January 10, 1924 - August 16, 2007
Max Roach, bebop pioneer and one of the most influential jazz drummers of his time, has died.
Roach began drumming in his teens, playing in Duke Ellington's orchestra, and later joining Charlie Parker in New York.
3 In the 1970s, Roach went on to be a bandleader, mentoring acts like Sonny Rollins, Charles Mingus and Eric Dolphy. He became a professor of Jazz and taught at the University of Massachusetts, Amherst beginning in 1972.
| | | | | | |
| --- | --- | --- | --- | --- | --- |
| 08/04/2007 | 78 | Lee Hazlewood | singer / songwriter | Kidney Cancer | Las Vegas, Nevada |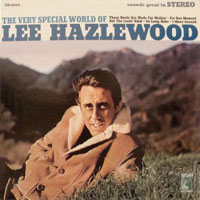 Lee Hazlewood
July 9, 1929 - August 4, 2007
Lee Hazlewood, a singer and songwriter best known for writing and producing "These Boots Are Made for Walkin'" for Nancy Sinatra, has died. He was 78.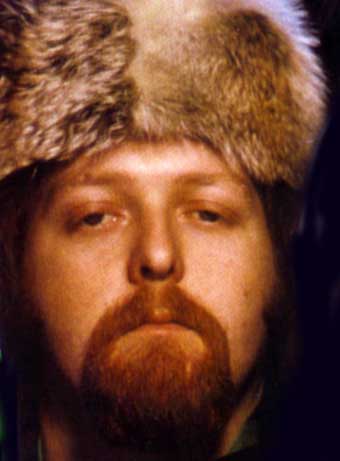 Uncle John Turner
August 20, 1944 - July 26, 2007
"Uncle" John Turner, a famous blues drummer, died July 26th, 2007. Turner was perhaps most famous for drumming with guitarist Johnny Winter from 1968 to 1970, including at Woodstock in 1969. He also played with the Austin, Texas based band Krackerjack, which featured the late Stevie Ray Vaughan on guitar.
Turner earned the nickname "Uncle" because of his willingness to drive his bandmates to gigs. He also played with B.B King, Jimi Hendrix, Freddie King, Willie Dixon, Muddy Waters and Lightin' Hopkins. B.B King once told Turner, "Man, I can set my watch to your time!"
Rest in Peace.
| | | | | | |
| --- | --- | --- | --- | --- | --- |
| 07/23/2007 | 74 | Ron Miller | songwriter | Heart Failure | Santa Monica, California |

Ron Miller
1933 - July 23, 2007
Ron Miller (born Ronald Norman Gould in Chicago) was a songwriter who penned classic pop songs such as "For Once in My Life" and "Touch Me in the Morning." In the 1960s, Ron got his professional start when he was heard performing at a piano bar by Motown records giant Berry Gordy. Gordy offered him a position with his label. Miller's songs have been recorded by many prominent artists including Stevie Wonder, Diana Ross and Ray Charles.
Miller is survived by his wife, Aurora, two sons and four daughters.
| | | | | | |
| --- | --- | --- | --- | --- | --- |
| 07/21/2007 | 81 | Don Arden | music promoter | | Los Angeles, California |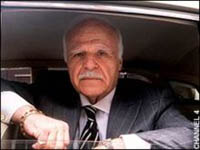 Don Arden
January 4, 1926 - July 21, 2007
Don Arden (Born Harry Levy) was an English music businessman best known for managing the careers of rock stars like The Small Faces, Electric Light Orchestra and Black Sabbath. Don was known as the "Al Capone of Pop", notorious for his aggressive, sometimes illegal business practices. He was the father of Sharon Osbourne and father in-law of Ozzy Osbourne.
Arden entered the music business as an entertainer on the British variety circuit. He impersonated famous tenors, like Enrico Caruso, and movie gangsters such as Edward G. Robinson and George Raft. On weekends, Yiddish-speaking Arden wowed Jewish audiences with his Al Jolson routine. He gave up performing in 1954 to become a showbiz agent when he realized it would be more profitable. He organized Hebrew folk song contests, then started putting together his own shows.
Arden launched his career as a manager after signing up rock singer Gene Vincent in 1960. Arden could not control Vincent's alcoholism. The relationship reportedly ended when Vincent pulled a knife on Arden.
In 1965, Arden signed on as manager of the Small Faces and reportedly helped them obtain their first hit by "Chart-Fixing", which cost Arden £12,000. In 1966, Arden visited Robert Stigwood's office to 'teach him a lesson' for daring to discuss a change of management with Small Faces. Arden reportedly threatened to throw Stigwood out of a window if he interfered with his business. In 1967, Arden sold the Small Faces' contract to Andrew Oldham, former manager of The Rolling Stones. Oldham paid Arden £25,000 in cash, and delivered it at his request in a brown paper bag!
In 1968, Arden returned to music management and signed The Move. He struck gold in 1972 and 1973 when two groups formed by ex-Move members, ELO and Wizzard, started having international hits.
In 1979, Black Sabbath sacked their vocalist, Ozzy Osbourne. Arden's daughter Sharon began to date Ozzy, and took over his management from her father. Arden was livid. Reportedly, the next time Sharon visited Don, his vicious pet dogs savaged her. She was pregnant, and lost the child. Sharon eventually married Ozzy and had no contact with her father for 20 years until their 2002 reconciliation.
Arden enjoyed the high-rolling lifestyle of a top music mogul. He started his own record label, Jet Records, with Electric Light Orchestra as the major artist on the label. In 1986, Don's son, known legally as David Levy, was convicted for his role in an alleged assault on an accountant working for Jet records. David Levy spent several months in jail. Don, tried separately on related charges, was acquitted. The drawn-out legal problems meant Don was unable to attend to business, and legal bills proved a fatal strain on Jet Records, which collapsed.
On the 8th September 2007 a commemorative plaque dedicated to Don Arden and Small Faces was unveiled at 52-55 Carnaby Street, London, Arden's former offices.
| | | | | | |
| --- | --- | --- | --- | --- | --- |
| 07/15/2007 | 49 | Kelly Johnson | Girlschool, guitarist | Spinal Cancer | London, England |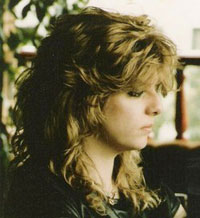 Kelly Johnson
June 20, 1958 - July 15, 2007
Kelly Johnson was the lead guitarist for the all-girl British heavy metal band Girlschool. In 1978, Johnson and Denise Dufort joined Enid Williams and Kim McAuliffe (who were playing in a South London cover band called Painted Lady) to form Girlschool. After recording their first single "Take It All Away," the band caught the attention of Motörhead's management and earned a support slot on the 1979 Overkill tour. Girlschool went on to record their first album "Demolition", soon after. Their album, "Hit and Run", released in March 1981, went gold in Canada.
| | | | | | |
| --- | --- | --- | --- | --- | --- |
| 07/04/2007 | 81 | Bill Pinkney | The Drifters | Heart Failure | Daytona Beach, Florida |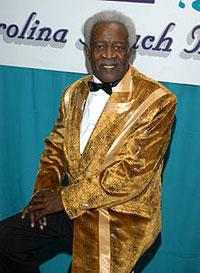 Bill Pinkney
August 15, 1925 - July 4, 2007
Bill Pinkney, the last surviving original member of The Drifters, was found dead at age 81.
Pinkney was scheduled to perform at the Hilton Daytona Beach Oceanfront Resort for Fourth of July festivities there. The show went on as scheduled. After the performance, his death was announced.
Pinkney fought for laws allowing performers to claim an affiliation with a classic group only if at least one member recorded with the original group. He also was a World War II veteran and pitched for the New York Blue Sox of the Negro Baseball League in the late 1940s and early 1950s.
| | | | | | |
| --- | --- | --- | --- | --- | --- |
| 07/03/2007 | 80 | Boots Randolph | Saxophonist | Brain Hemorrhage | Nashville, Tennessee |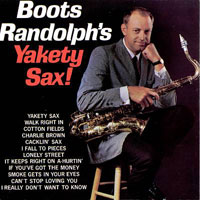 Boots Randolph
June 3, 1927 - July 3, 2007
Homer Louis "Boots" Randolph III was a saxophonist best known for his 1963 hit, "Yakety Sax." He played on several albums with Elvis Presley and also performed on Roy Orbison's 1963 hit, "Mean Woman Blues", REO Speedwagon's "Little Queenie", and "Rockin' Around the Christmas Tree" by Brenda Lee, among others.
His final solo studio album "A Whole New Ballgame" was released June 12, 2007.
| | | | | | |
| --- | --- | --- | --- | --- | --- |
| 06/29/2007 | 60 | George McCorkle | Marshall Tucker Band, guitarist | Cancer | Lebanon, Tennessee |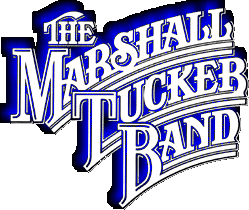 George McCorkle
October 11, 1947 - June 29, 2007
George McCorkle, a founding member of the Marshall Tucker Band, has died. McCorkle was the mastermind behind the Southern rock hit "Fire on the Mountain" which he originally wrote for Charlie Daniels. When Daniels didn't record the song, the Marshall Tucker Band did and put in on 1975's "Searching for a Rainbow" album. In 1984, McCorkle began working as a full-time songwriter, later playing with the Renegades of Southern Rock, a band that included original members of Wet Willie and the Outlaws.
Original Marshall Tucker frontman and bassist, Tommy Caldwell died from injuries in a jeep crash on April 28, 1980. His brother, guitarist Toy Caldwell, died of heart disease on February 25, 1993.
The Marshall Tucker Band's website offered an interesting account of the origin of the band's name:
When MTB first got together in their native Spartanburg back in 1972 they were rehearsing in an old warehouse. They had yet to decide on a name and were discussing what they should call themselves one evening. Someone looked at the tag on the key and it said "Marshall Tucker" and it was suggested they call themselves the Marshall Tucker Band, not knowing it was a real person's name. Because it was time to go to dinner and everyone was hungry they said "sounds great" and the rest is history. A few years later they found out that Marshall Tucker was the name of the person who rented the building before them. His name was still on the key tag because the warehouse owner hadn't changed it yet. Mr. Tucker was a blind piano tuner, who, along with his partner, used the building for their piano business.
| | | | | | |
| --- | --- | --- | --- | --- | --- |
| 06/18/2007 | 68 | Hank Medress | The Tokens | Lung Cancer | New York, New York |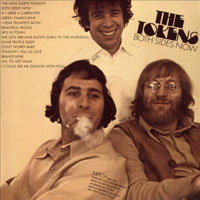 Hank Medress
November 19, 1938 - June 18, 2007
Hank Medress, founding member and vocalist of the doo-wop group the Tokens, has died of lung cancer at his Manhattan home.
He was a teenager at Brooklyn's Lincoln High School when he launched a vocal quartet in 1955 with Neil Sedaka, performing as the Linc-Tones. When Neil Sedaka departed for a successful solo career, lead singer Jay Siegel joined brothers Mitch and Phil Margo and Medress to become the Tokens.
The Tokens song "The Lion Sleeps Tonight", based on a traditional Zulu melody and a reworking of the Weavers' 1950s folk version of "Wimoweh", soared to the top of the charts in 1961. Later, Medress produced hits with other groups such as the Chiffons on their classic 1960s singles "He's So Fine" and "One Fine Day." Medress left the Tokens in 1970, and later that year he and producing partner Dave Appell teamed up with Tony Orlando and Dawn on the hit songs "Candida" and "Knock Three Times."
In the 1980s, Medress helped former New York Dolls lead singer David Johansen reinvent himself as lounge lizard hipster Buster Poindexter, producing his debut album and the single "Hot, Hot, Hot."
| | | | | | |
| --- | --- | --- | --- | --- | --- |
| 06/15/2007 | 61 | Richard Bell | Full Tilt Boogie Band | Cancer | Toronto, Ontario, Canada |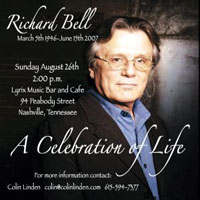 Richard Bell
March 5, 1946 - June 15, 2007
Richard Bell was the pianist for Janis Joplin and her Full Tilt Boogie Band and was a keyboardist with The Band during the 1990s. Following Joplin's death, Bell moved to Woodstock, New York, where he did work as a session musician. Among those he worked with during this time were Paul Butterfield and John Sebastian.
| | | | | | |
| --- | --- | --- | --- | --- | --- |
| 04/30/2007 | 69 | Zola Taylor | Platters, singer | Pneumonia | Los Angeles, California |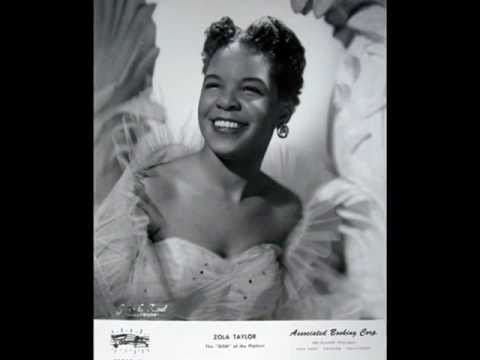 Zola Taylor
March 17, 1938 - April 30, 2007
Zola Taylor, who broke gender barriers in the 1950s as the only female member of The Platters, harmonizing with her male colleagues on hits like "The Great Pretender," has died. She was 69. She had been bedridden following several strokes and died at Parkview Community Hospital in Riverside County, California from complications of pneumonia.
Taylor later gained attention as one of three women claiming to be pop idol Frankie Lymon's widow. She claimed to have married Lymon in Tijuana about 1965, but could produce no certificate. A judge ruled against her and awarded copyright control of Frankie's hit song "Why Do Fools Fall in Love" to Lymon's last wife, Elmira Lymon.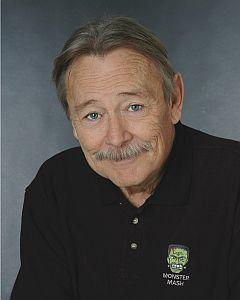 Bobby "Boris" Pickett
February 11, 1938 - April 25, 2007
"He did the monster mash. ... It was a graveyard smash."
Bobby "Boris" Pickett wrote the Halloween novelty song "Monster Mash" in 1962. The song was his only #1 hit, but remains a perennial favorite. In the song, his voice impersonates horror movie stars Boris Karloff and Bela Lugosi. The recording, completed in only a couple of hours, featured a then-unknown piano player named Leon Russell.
"Monster's Holiday," A Christmas themed follow-up, reached #30 in December, 1962. Another of his songs, "Graduation Day," hit #80 in June, 1963.
In October 2005, Pickett protested inaction on global warming by releasing "Climate Mash", a new version of his hit single.
| | | | | | |
| --- | --- | --- | --- | --- | --- |
| 04/14/2007 | 75 | Don Ho | Hawaiian singer | Heart Failure | Honolulu, Hawaii |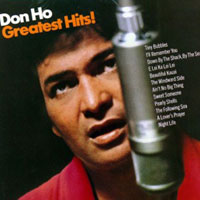 Don Ho
August 13, 1930 - April 14, 2007
Don ho was a Hawaiian crooner, famous for his 1966 hit song "Tiny Bubbles." He entertained tourists for decades. His album sales peaked in the late 1960's. He had many guest appearances on popular television shows such as I Dream of Jeannie, The Brady Bunch, Sanford and Son, Charlie's Angels, and Fantasy Island. The "Don Ho Show", a nationally televised variety show, aired on ABC from 1976 to 1977.
Ho was survived by wife Haumea Hebenstreit Ho and 10 children, including singer and actress Hoku Ho. On May 11, 2007, Ho's 51 year old daughter Dayna died from an accidental methamphetamine overdose.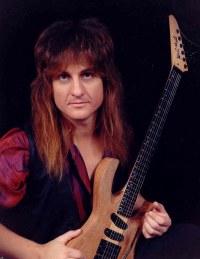 Mark St. John
February 7, 1956 - April 5, 2007
Former Kiss guitarist Mark St. John died from an apparent brain hemorrhage. He was 51.
Born Mark Leslie Norton in Hollywood, St. John became Kiss' third official guitarist in 1984, after Vinnie Vincent and Ace Frehley. The lone Kiss album on which St. John appeared, "Animalize," help to revitalize the group's career. The album spawned the popular MTV video, "Heaven's on Fire" (the only Kiss video to feature St. John). Many fans consider "Animalize" to be one of Kiss' strongest non-makeup releases.
Unfortunately, about the time Kiss was to launch a worldwide tour in support of the album, St. John was diagnosed with a form of arthritis called Reiter's Syndrome, which caused his hands and arms to swell, and prevented him from playing guitar.
His medical condition improved after leaving Kiss, and St. John launched a pop/metal outfit, White Tiger, with ex-Black Sabbath singer David Donato. St. John briefly teamed up with original Kiss drummer Peter Criss in a group that didn't release any recordings, and appeared as a guest speaker at Kiss conventions. In 2001, he released an all-instrumental album, "Magic Bullet Theory."
| | | | | | |
| --- | --- | --- | --- | --- | --- |
| 03/19/2007 | 69 | Luther Ingram | soul singer | Heart Failure | Belleville, Illinois |

Luther Ingram
November 30, 1937 - March 19, 2007
Luther Ingram, the R&B singer and songwriter best known for the hit "If Loving You Is Wrong (I Don't Want to Be Right)," has died. He was 69.
Ingram died Monday at a Belleville, Ill., hospital of heart failure, friend and journalist Bernie Hayes said Tuesday. He had suffered for years from diabetes, kidney disease and partial blindness, his wife, Jacqui Ingram, said.
Ingram performed with Ike Turner at clubs in East St. Louis, roomed with Jimi Hendrix in New York and was the opening act for Isaac Hayes. He recorded through the 1980s and performed in concert until the mid-1990s, when his health began declining.
| | | | | | |
| --- | --- | --- | --- | --- | --- |
| 03/09/2007 | 55 | Brad Delp | Boston, singer | suicide, carbon monoxide poisoning | Atkinson, New Hampshire |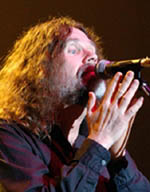 Brad Delp
June 12, 1951 - March 9, 2007
Brad Delp, lead singer for the band Boston, was found dead in his home in southern New Hampshire. He was 55. Brad died of carbon monoxide poisoning. He committed suicide by locking himself in his bathroom with two charcoal grills and stuffing towels under the doors.
His fiancée, Pamela Sullivan, called police after noticing a dryer vent tube connected to the exhaust pipe of Delp's car. According to police, Brad left behind a note, paper-clipped to his shirt, in which he called himself "a lonely soul." In other notes left in his home, Brad wrote: "To whoever finds this I have hopefully committed suicide. Plan B was to asphyxiate myself in my car." He also wrote: "I take complete and sole responsibility for my present situation. I have lost my desire to live." He left instructions on how to contact his fiancée: "Unfortunately she is totally unaware of what I have done."
Mr. Delp sang on Boston's 1976 hits "More than a Feeling" and "Long Time" from their first, self-titled album. He also sang on Boston's most recent album, "Corporate America," released in 2002.
Delp was born in Boston, Massachusetts, and bought his first guitar at age 13 after seeing the Beatles on the Ed Sullivan Show, according to his Web site. Since 1994, he spent his spare time working in a tribute band called Beatle Juice.
Gonna hitch a ride
Head for the other side
Leave it all behind
Never change my mind
Gonna sail away
Sun lights another day
Freedom on my mind
Carry me away for the last time

Boston "Hitch a Ride", from their debut album "Boston", 1976.
<! #2007 #Photographer #Doors >
| | | | | | |
| --- | --- | --- | --- | --- | --- |
| 03/01/2007 | 67 | Joel Brodsky | music photographer | Heart Failure | Stamford, Connecticut |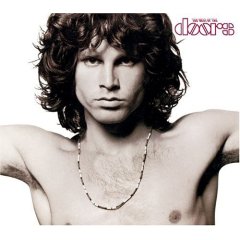 Joel Brodsky
October 7, 1939 - March 1, 2007
Music photographer Joel Brodsky, whose sexy, shirtless images of Doors lead singer Jim Morrison have taken on iconic status, has died. He was 67.
During his career, Joel took photos that appear on more than 400 album covers including classic albums such as Van Morrison's "Astral Weeks," Isaac Hayes' "Black Moses" and Kiss' self-titled 1974 debut album. His images of the Doors appeared on three of the groups albums: 1967's "The Doors" and "Strange Days," as well as 1969's "The Soft Parade."
In 1966, he opened a photo studio in New York, where he would soon take the famous photographs of Morrison. Images from this session are among the most widely circulated photos of the Doors and have been used on a plethora of releases including 1985's "The Best of the Doors."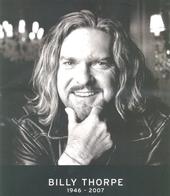 Billy Thorpe
March 29, 1946 - February 28, 2007
Billy Thorpe was a renowned Australian musician. In the USA, he was most famous for his song "Children of the Sun":
People of the earth can you hear me
Came a voice from the sky on that magical night
And in the colors of a thousand sunsets
They traveled to the world on a silvery light
He earned great success in the 1960s as a clean-cut pop idol, and in the 1970s as the lead singer of hard rock band Billy Thorpe & the Aztecs.
Later, he teamed up with Mick Fleetwood and contributed to his "Zoo" project, which produced the CD "Shakin' the Cage".
| | | | | | |
| --- | --- | --- | --- | --- | --- |
| 02/25/2007 | 66 | Mark Spoelstra | folksinger | Pancreatic Cancer | Pioneer, California |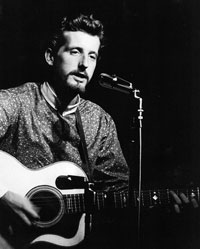 Mark Spoelstra
June 30, 1940 - February 25, 2007
Mark Spoelstra was a folksinger, songwriter and a notable figure in the folk music renaissance of the 1960s. He played at the first Big Sur Folk festival at Esalen (Big Sur, California) in 1965 and at Ashgrove, a famous folk nightclub in Hollywood, as an opening act for the blues duo, Brownie McGhee and Blind Sonny Terry.
He was born in Kansas City, but later moved to New York where he met Bob Dylan. The two often performed together as a folk duo. Dylan reminisced about their friendship in his 2004 memoir "Chronicles, Vol. 1." Dylan also included Mr. Spoelstra in his 2005 documentary "No Direction Home."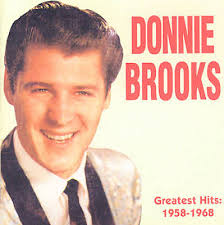 Donnie Brooks
February 6, 1936 - February 23, 2007
Donnie Brooks, born John Dee Abohosh, was an American pop music singer. Brooks is a member of the Rockabilly Hall of Fame.
His March 1960 single, "Mission Bell" on Era Records rose to No. 7 on the Billboard Hot 100 chart. His follow-up, "Doll House"/"Round Robin" peaked at No. 31 in December 1960.
Donnie Brooks was also the voice heard in the opening sequence of the TV cartoon series George of the Jungle: "George, George, George of the Jungle, watch out for that tree."
<! #2007 #Dylan #KingCrimson >
| | | | | | |
| --- | --- | --- | --- | --- | --- |
| 02/22/2007 | 60 | Ian Wallace | King Crimson, drummer | Esophageal Cancer | Los Angeles, California |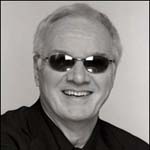 Ian Wallace
September 29, 1946 - February 22, 2007
Ian Wallace was a member of progressive rock group King Crimson from 1971-1972. He appeared on "Islands" in 1971 and on the live album "Earthbound" in 1972, as well as a number of later archival releases. Prior to King Crimson he played in The Warriors with Jon Anderson in his pre-Yes days. Wallace played with Yes once in November 1968 during Bill Bruford's hiatus from the band.
Wallace's death is another blow to King Crimson's 1971-1972 lineup. Boz Burrell, who died of a heart attack in 2006 (see separate entry), was vocalist/bassist for King Crimson during the same period.
After King Crimson, Wallace and Boz Burell went on to join Alexis Korner's Snape, and became an in-demand studio session drummer. The list of artists with whom he played in the studio and on the road is lengthy and includes Bonnie Raitt, Ry Cooder, Peter Frampton, George Harrison, Joe Walsh, Bob Dylan, Johnny Hallyday, Keith Emerson, Roy Orbison, Jackson Browne and The Traveling Wilburys.
In 2003, Ian released a solo CD entitled "Happiness With Minimal Side Effects".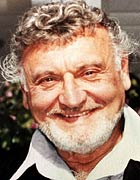 Frankie Laine
March 30, 1913 - February 6, 2007
Frankie Laine (born Francesco Paolo LoVecchio) was a singer with the booming voice who hit it big with such songs as "That Lucky Old Sun," "Mule Train," "Cool Water," "I Believe," "Granada" and "Moonlight Gambler," has died at Mercy Hospital in San Diego. He was 93. Laine suffered complications from a hip replacement surgery.
In all, Laine sold well over 100 million records and was hugely popular not only in the United States but in Britain and Australia. He may be most famous for singing the themes to the TV series "Rawhide" and Mel Brooks' movie "Blazing Saddles."
Laine started out in jazz but was sidetracked by arranger Mitch Miller, who fashioned Laine into a popular artist.
Frankie Laine was the eldest of eight children of Sicilian immigrants who settled in the Little Italy neighborhood in Chicago. His father was a barber whose customers included Al Capone; his maternal grandfather was the victim of a mob hit.
Frankie Laine has a sidewalk star on the Palm Springs Walk of Stars.
| | | | | | |
| --- | --- | --- | --- | --- | --- |
| 02/02/2007 | 79 | Joe Hunter | Motown singer | Diabetes | Detroit, Michigan |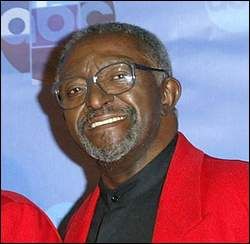 Joe Hunter
November 19, 1927 - February 2, 2007
Joe Hunter, three-time Grammy-winning pianist of the Funk Brothers, has been found dead in his Detroit apartment.
Joe Hunter was known for his piano recording session work with Motown Records. Hunter was Motown Records founder Berry Gordy Jr.'s first hire and one of the original Funk Brothers, the in-house studio band for Motown. Hunter served as director of the band from 1959 until 1964, when he left Motown. He is a native of Jackson, Tennessee.
His unique style of piano playing was integral to the "Motown Sound". Hunter left a lasting impression on future Motown session musicians and artists such as Stevie Wonder. The many records he performed on include "Shop Around" by The Miracles, "Do You Love Me" by The Contours, Marvin Gaye's "Pride and Joy" and "(Love is Like a) Heat Wave" by Martha & the Vandellas.
| | | | | | |
| --- | --- | --- | --- | --- | --- |
| 02/02/2007 | 75 | Eric von Schmidt | folksinger | complications from Stroke | Fairfield, Connecticut |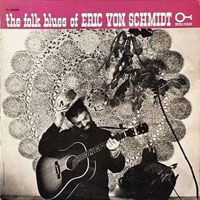 Eric von Schmidt
May 28, 1931 - February 2, 2007
Eric Von Schmidt was an American folksinger associated with the folk revival of the 1960s. He was a key part of the East Coast folk music scene that included Bob Dylan and Joan Baez.
Along with Tom Rush, he is widely credited for reviving and arranging the traditional song "Wasn't That A Mighty Storm" about the Galveston Hurricane of 1900 that caused extensive property damage in Galveston, Texas. Von Schmidt was also an author, painter and illustrator. He created cover art for several books, and painted dozens of album covers for Joan Baez, Odetta, John Renbourn, and many other folk musicians. His website has galleries showing his many paintings.
He suffered a stroke in August 2006, and died seven months later.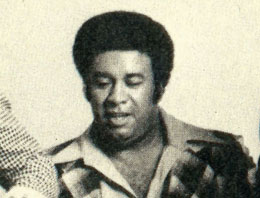 Billy Henderson
August 9, 1939 - February 2, 2007
Billy Henderson was a founding member of the Motown soul vocal group The Spinners.
The Spinners were formed in 1954 by five high school friends from Ferndale, Michigan (A Detroit suburb). They had several hits such as "I'll Be Around" (1972) and "Could It Be I'm Falling in Love", "Then Came You" (with Dionne Warwick) and "The Rubberband Man".
In 2004, Henderson was dismissed from The Spinners after suing the corporation and the business manager to obtain financial records due to alleged mismanagement.
Billy Henderson died at age 67 of complications caused by diabetes. He is buried in Detroit's Woodlawn Cemetery.
| | | | | | |
| --- | --- | --- | --- | --- | --- |
| 01/29/2007 | 68 | Tom Morrell | Western Swing Guitarist | | Little Elm, Texas |

Tom Morrell
October 31, 1938 - January 29, 2007
Tom "Wolf" Morrell began playing steel guitar in the 1950s. He worked with artists including Willie Nelson, Ray Price, Asleep at the Wheel and the Texas Playboys.
| | | | | | |
| --- | --- | --- | --- | --- | --- |
| 01/19/2007 | 66 | Denny Doherty | The Mamas &amp the Papas | abdominal aneurysm | Mississauga, Ontario |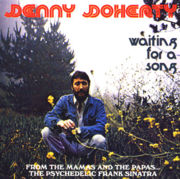 Denny Doherty
November 29, 1940 - January 19, 2007
Denny Doherty, a founding member of the 1960s folk-rock group the Mamas and the Papas, known for their sweet layered vocal harmonies on hits like "California Dreamin' " and "Monday, Monday," has died at age 66.
The Mamas and the Papas, consisting of Dennis Doherty, John Phillips, Michelle Phillips and Cass Elliot, were one of the first major rock groups to include both men and women in equal performing roles. They struck an image of casual, collegiate friendship, but in reality, they were a destructive tangle of love affairs, accompanied by plenty of drugs and alcohol.
In late 1965, Denny Doherty and Michelle Phillips started an affair. They were able to keep it secret for a long time. In June 1966, Michelle was kicked out of the band. She was quickly replaced by Jill Gibson, girlfriend of the band's producer Lou Adler. Prior to Michelle's firing, the band had been photographed for the cover of their second LP inside the window frame of an abandoned house in the desert. This was soon rectified by their label (Dunhill Records) who asked the original photographer, Guy Webster, to photograph Jill Gibson alone in the exact same pose as Michelle had been in, and then to superimpose Jill's image over Michelle's. The record label was not satisfied with the finished product. Gibson's stint as a "Mama" lasted two and a half months. She was given a lump sum payoff for her contributions. During this period, Doherty drank heavily trying to get over Michelle.
In 1968, the Phillipses divorced and the group dissolved that summer after Cass Elliott left. Cass Elliot died in 1974 and John Phillips died in 2001 at 65. Denny Doherty died on January 19, 2007 at his home in Mississauga, Ontario, from kidney failure following surgery on an abdominal aneurysm.
The Mamas and the Papas were inducted into the Rock 'n' Roll Hall of Fame in 1998.
| | | | | | |
| --- | --- | --- | --- | --- | --- |
| 01/18/2007 | 43 | Brent Liles | Social Distortion, bassist | bicycle accident | Placentia, California |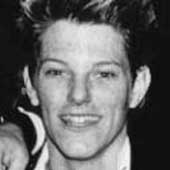 Brent Liles
September 7, 1963 - January 18, 2007
Brent Liles, former bass guitarist for the rock band Social Distortion, was killed in a bicycle collision with a tractor trailer while we was riding in the crosswalk across the on-ramp of the 57 freeway.
Liles played bass on the group's groundbreaking "Mommy's Little Monster" recording in 1983 and went on to play with other well-known Orange County punk acts such as the group Agent Orange. He was 43.
Liles joined Social Distortion in 1981. Fed up with the band's internal turmoil, Liles abruptly left Social Distortion with drummer Derek O'Brien during a legendary New Year's Eve gig in 1983.
| | | | | | |
| --- | --- | --- | --- | --- | --- |
| 01/13/2007 | 70 | Doyle Holly | Buckaroos, bassist | Prostate Cancer | Nashville, Tennessee |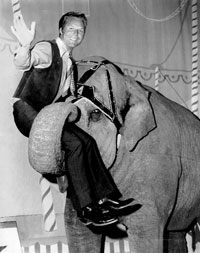 Doyle Holly
June 30, 1936 - January 13, 2007
Doyle Holly was bass guitarist for Buck Owens' band the Buckaroos during its hit-making heyday in the '60s. Holly took over the bassist's spot in the Buckaroos after Merle Haggard left to start a career of his own. Holly spent 1963-71 in the Buckaroos' rhythm section.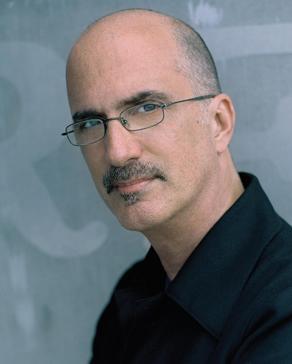 Michael Brecker
March 29, 1949 - January 13, 2007
Michael Brecker, a versatile and influential tenor saxophonist who won 11 Grammys over a career that spanned more than three decades, has died at age 57.
Throughout his career, Brecker recorded and performed with numerous jazz and pop music leaders, including Herbie Hancock, James Taylor, Paul Simon and Joni Mitchell. With his brother, Randy, he formed the Brecker Brothers. The pair played on Bruce Springsteen's Born to Run album. His recording, Wide Angles appeared on many top jazz lists and won two Grammys in 2004.
| | | | | | |
| --- | --- | --- | --- | --- | --- |
| 01/12/2007 | 69 | Alice Coltrane | jazz performer | Respiratory Failure | Los Angeles, California |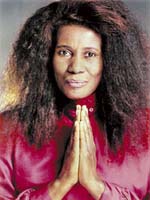 Alice Coltrane
August 27, 1937 - January 12, 2007
Alice Coltrane, jazz performer, composer and wife of the late saxophone legend John Coltrane, has died. She was 69. For nearly 40 years, Alice managed the archive and estate of her husband, a pivotal figure in the history of jazz. John Coltrane died of liver disease in 1967 at age 40.
A pianist and organist, Alice Coltrane was noted for her astral compositions and for bringing the harp onto the jazz bandstand.
Born Alice McLeod in Detroit on Aug. 27, 1937, she began learning classical piano at age 7. She studied jazz piano briefly in Paris before moving to New York, where she met her future husband in 1963.
Her early albums included "A Monastic Trio" and "Ptah, the El Daoud,". Her last recording, "Translinear Light," came in 2004. Her last performances came in an abbreviated tour last fall with her saxophonist son, Ravi.
Coltrane, a convert to Hinduism, was also a significant spiritual leader and founded the Vedantic Center, a spiritual commune now located in Agoura Hills, California.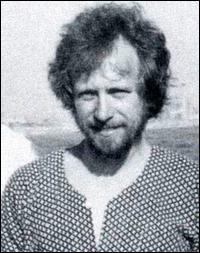 "Sneaky" Pete Kleinow
August 20, 1934 - January 6, 2007
"Sneaky" Pete Kleinow, a steel guitar prodigy who rose to fame as one of the original members of the Flying Burrito Brothers, has died. He was 72.
He co-founded the Flying Burrito Brothers with the Byrds' Chris Hillman and Gram Parsons in 1968 and also enjoyed a steady gig as a session musician. He recorded with such singer-songwriters as John Lennon, Jackson Browne, Linda Ronstadt and Joni Mitchell and bands as varied as the Bee Gees and Sly and the Family Stone.
In 2000, Kleinow formed a group called Burrito Deluxe (also the name of a 1970 Flying Burrito Brothers' album) with Garth Hudson, former organist of The Band, Carlton Moody of the Moody Brothers on lead vocals and guitars, bassist Jeff "Stick" Davis of Amazing Rhythm Aces and drummer Rick Lonow. The group recorded two albums, Georgia Peach and 'The Whole Enchilada. Kleinow's last performance was at a 2005 Gram Parsons' tribute concert. Kleinow was married and had three sons and two daughters.
Kleinow also worked in film as an award-winning animator and special effects artist.
He died at a convalescent home near the skilled nursing facility in Petaluma, California, where he had been living with Alzheimer's disease since 2006.
---