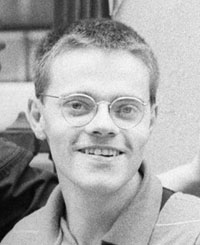 Larry Steinbachek
May 6, 1960 - December 31, 2016 (?)
Larry Steinbachek, co-founder and keyboardist/percussionist of the 80's British synthpop band Bronski Beat, has passed at age 56 of cancer.
Larry Steinbachek died in December 2016, according to multiple news sources. He was 56. The death wasn't announced until 2017 when Steinbachek's sister Louise Jones told the BBC News that he died last month with friends and relatives at his bedside.
Steinbachek co-founded Bronski Beat in 1983 with singer Jimmy Somerville and Steve Bronski. All three bandmates were openly gay, and their music often touched on prejudice toward gay people and other gay-related issues.
Bronski Beat charted with their debut album The Age of Consent. Their first single, "Smalltown Boy" was a top 10 hit it in UK. Smalltown Boy was about the anguish of growing up homosexual, and the album sleeve listed the ages of consent for gay men in various countries.
In 1985, the trio joined up with Marc Almond, the singer of the band Soft Cell, to record a version of Donna Summer's "I Feel Love."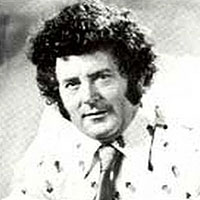 Allan Williams
March 17, 1930 - December 30, 2016
Allan Williams, the club owner and promoter widely credited with the discovery of The Beatles, has died. He was 86.
Williams once owned the Jacaranda, a Liverpool club at which The Beatles played some of their earliest gigs. He drove the van that took the young band to Hamburg, Germany in 1960, to perform at the Star Club - a series of concerts that helped launch the band to international superstardom.
He had a fall out with The Beatles in 1961 over the payment of his commission for one of the Hamburg gigs. Subsequently, Brian Epstein became the Beatles manager in 1962.
In later years, Williams and The Beatles spoke fondly of each other. He was a frequent guest at Beatles conventions.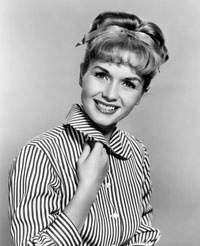 Debbie Reynolds
April 1, 1932 - December 28, 2016
Mary Frances "Debbie" Reynolds was an American Actress and singer.
Reynolds was married three times. Her first marriage, in 1955, was to singer Eddie Fisher. They became the parents of Carrie (born 1956) and Todd Fisher (1958). The couple divorced in 1959 when Fisher had an affair with actress Elizabeth Taylor.
Her daughter, Carrie Fisher, was best known for her role Princess Leia in the Star Wars movie. Carrie Fisher died following a heart attack suffered on a flight from London to Los Angeles, returning home after filming scenes for Star Wars 8. Carrie's death was just 1 day before the death of her heart-broken mother.
| | | | | | |
| --- | --- | --- | --- | --- | --- |
| 12/25/2016 | 53 | George Michael | singer | heart failure? | Goring-on-Thames, Oxfordshire, England |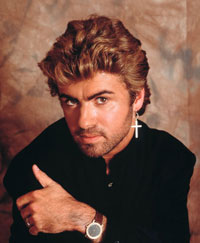 George Michael
June 25, 1963 - December 25, 2016
Georgios Kyriacos Panayiotou, known professionally as George Michael, was an English singer, songwriter, and record producer who rose to fame as a member of the music duo Wham!
His hits included "Wake Me Up Before You Go-Go" and "Last Christmas", and albums such as Faith (1987) and Listen Without Prejudice Vol. 1 (1990). He sold over 100 million records worldwide.
Michael, who came out as gay in 1998, was an active LGBT rights campaigner and HIV/AIDS charity fundraiser.
In the early hours of Christmas 2016, Michael, aged 53, was found dead at his Oxfordshire home. A coroner's report attributed his death to natural causes.
| | | | | | |
| --- | --- | --- | --- | --- | --- |
| 12/24/2016 | 68 | Rick Parfitt | Status Quo, guitarist | | Marbella, Spain |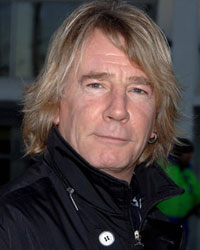 Rick Parfitt
October 12, 1948 - December 24, 2016
Rick Parfitt, guitarist for the British rock band Status Quo, has died at age 68.
Status Quo had numerous hits, especially in the UK, but is best remembered for their 1967 hit "Pictures of Matchstick Men."
| | | | | | |
| --- | --- | --- | --- | --- | --- |
| 12/21/2016 | 81 | Sam Leach | Beatles, promoter | | Liverpool, England |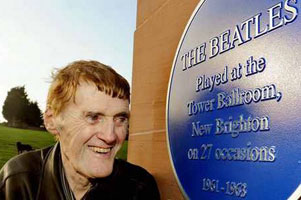 Sam Leach

Sam Leach was a promoter of dances and concerts in and around Liverpool in the early sixties. He promoted concerts at venues such as New Brighton's Tower Ballroom, where he put on shows with artists include The Beatles, Jerry Lee Lewis and Little Richard.
Sam staged more than 40 Beatles gigs in 1961 and '62 and wanted to become the manager of the group. However, Brian Epstein became their manager instead.
Famously, he organized a concert at the Palais Ballroom in Aldershot to which only 18 people turned up. It seems that a newspaper advertisement for the gig failed to appear because the ad was not paid in advance.
| | | | | | |
| --- | --- | --- | --- | --- | --- |
| 12/17/2016 | 68 | Bob Coburn | KLOS, Rockline, disc jockey | Lung Cancer | Los Angeles, California |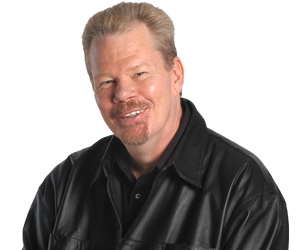 Bob Coburn
1948 - December 17, 2016
Bob Coburn, longtime KLOS (Los Angeles) DJ and host of the nationally syndicated radio program Rockline, has died after a battle with lung cancer.
| | | | | | |
| --- | --- | --- | --- | --- | --- |
| 12/11/2016 | 82 | Bob Krasnow | Co-Founder of Rock and Roll Hall of Fame | | Wellington, Florida |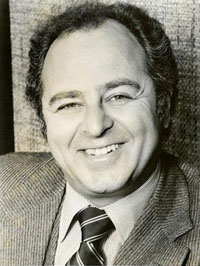 Bob Krasnow
July 20, 1934 - December 11, 2016
Bob Krasnow, founder of Blue Thumb records, former Elektra Records Chairman and co-Founder of Rock and Roll Hall of Fame, has died at age 82.
In his long career, Bob Krasnow signed a series of music legends, including Metallica, the Cars, Prince, Dave Mason and Captain Beefheart, among many others.
| | | | | | |
| --- | --- | --- | --- | --- | --- |
| 12/7/2016 | 69 | Greg Lake | Emerson, Lake & Palmer / King Crimson | Cancer | London, England |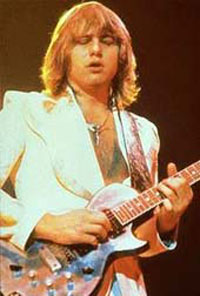 Greg Lake
November 10, 1947 - December 7, 2016
Greg Lake, a prog-rock pioneer who co-founded King Crimson and Emerson, Lake and Palmer, has died. He was 69.
Lake founded King Crimson with guitarist Robert Fripp in the late 1960s. He went on to form ELP with keyboardist Keith Emerson and drummer Carl Palmer. He also recorded as a solo artist, yielding a 1975 hit single, "I Believe in Father Christmas".
Emerson, Lake and Palmer's 1973 album "Brain Salad Surgery" included a nearly 30-minute composition called "Karn Evil 9" that featured a Moog synthesizer and the eerie, carnival-like lyric: "Welcome back my friends, to the show that never ends."
| | | | | | |
| --- | --- | --- | --- | --- | --- |
| 12/7/2016 | 69 | Junaid Jamshed | Pakistani pop singer | place crash | Abbottabad, Pakistan |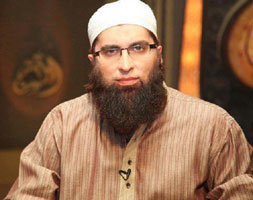 Junaid Jamshed
September 3, 1964 - December 7, 2016
Junaid Jamshed, a popular recording artist who later turned to Islamic proselytizing, was one of the 48 victims of a Pakistan International Airlines plane crash near Abbottabad, Pakistan.
Mr. Jamshed performed lead vocals in Vital Signs, a Pakistani pop band known for its brooding, romantic, catchy ballads. After a successful career as a solo singer in the 1990s, Jamshed gave up pop stardom to focus on religious music, or nasheeds.
| | | | | | |
| --- | --- | --- | --- | --- | --- |
| 11/18/2016 | 60 | Sharon Jones | soul singer | Pancreatic Cancer | Cooperstown, New York |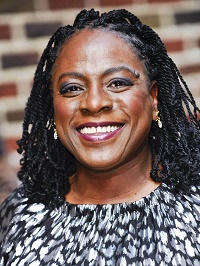 Sharon Jones
May 4. 1956 - November 18, 2016
Sharon Jones, the lead singer with the Brooklyn, New York band Dap-Kings, has died of cancer at the age of 60.
Jones had a small part in the 2007 film The Great Debaters, starring Denzel Washington and Forest Whitaker, in which she played Lila, a juke joint singer. Her performance of Lucille Bogan's "That's What My Baby Likes" is featured in the film, and additional covers by Jones of songs from the 1930s are included on the film's soundtrack. Sharon Jones & the Dap-Kings' cover of Woody Guthrie's "This Land Is Your Land", from the album Naturally, plays over the opening credits of the 2009 film, Up in the Air.
| | | | | | |
| --- | --- | --- | --- | --- | --- |
| 11/15/2016 | 89 | Mose Allison | jazz blues pianist | | Hilton Head, South Carolina |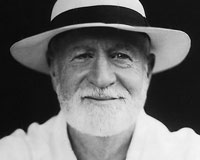 Mose Allison
November 11, 1927 - November 15, 2016
Mose John Allison, Jr. was an American jazz blues pianist, singer and songwriter.
| | | | | | |
| --- | --- | --- | --- | --- | --- |
| 11/13/2016 | 74 | Leon Russell | singer/songwriter | | Nashville, Tennessee |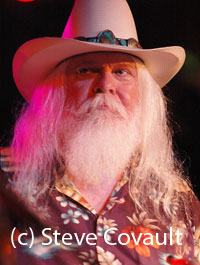 Leon Russell
April 2, 1942 - November 13, 2016
<! #2016 #Bass #DJ #SanDiego #Butterfly >
| | | | | | |
| --- | --- | --- | --- | --- | --- |
| 11/11/2016 | 67 | Greg Willis | Iron Butterfly, bassist | | Portland, Oregon |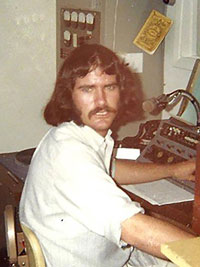 Greg Willis

Greg Willis was the original bassist for Iron Butterfly in 1966 until the band moved to Los Angeles in search of fame.
Greg stayed in San Diego and became a fixture in the local music scene. He played with bands including Candye Kane & The Swingin' Armadillos, The Blonde Bruce Band, Jerry Raney & The Shames, GLORY, Lafayette & The LeaseBreakers, The RumBoogies, The King Biscuit Blues Band, The Mississippi MudSharks, and The Palace Pages. He toured the world a few times while in Candye Kane's band.
Greg was also disc jockey "Solomon Grundy" on the original KPRI (106.5 FM).
In 2010, Greg received a Lifetime Achievement Award from the San Diego Music Awards.
| | | | | | |
| --- | --- | --- | --- | --- | --- |
| 11/11/2016 | 56 | Victor Bailey | Weather Report, bassist | | Stafford, Virginia |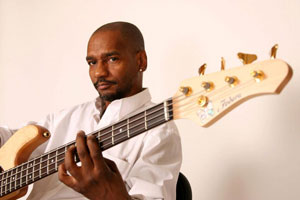 Victor Bailey
March 27, 1960 - November 11, 2016
Victor Bailey was an American bass guitar player. He was the bassist for the jazz fusion band Weather Report, working with them from 1982 to 1986. He then launched a solo career, beginning with the release of Bottom's up (1989, Atlantic Records). He last CD was 2009's Slippin' 'n' Trippin'.
At age 18, Bailey enrolled at Boston's Berklee College of Music. He later was an instructor at Berklee until his retirement in 2015.
Victor Bailey died on November 11, 2016 from complications from Charcot-Marie-Tooth disease and Amyotrophic lateral sclerosis (Lou Gehrig's disease).
| | | | | | |
| --- | --- | --- | --- | --- | --- |
| 11/7/2016 | 82 | Leonard Cohen | singer/songwriter/author/poet | | Los Angeles, California |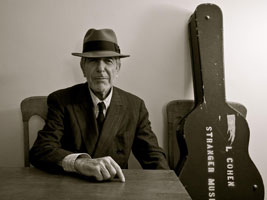 Leonard Cohen
September 21, 1934 - Nov 7, 2016
Leonard Cohen, the Canadian born singer-songwriter, poet and novelist who seamlessly blended spirituality and sexuality in hits like "Hallelujah," "Suzanne" and "Bird on a Wire," has died at age 82.
Cohen's first album was Songs of Leonard Cohen (1967) followed by Songs from a Room (1969) (which featured the song "Bird on the Wire"). "Hallelujah" first appeared on his 1984 studio album Various Positions, and rose to fame in 1994 when the song was covered by Jeff Buckley, singing an arrangement by John Cale.
His Last album, You Want It Darker (2016), was released only three weeks before his death.
| | | | | | |
| --- | --- | --- | --- | --- | --- |
| 11/4/2016 | 59 | Eddie Harsch | Black Crowes, keyboardist | | Toronto, Ontario, Canada |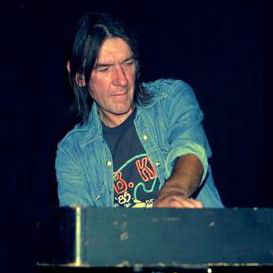 Eddie Harsch
May 27, 1957 - Nov 4, 2016
Eddie Harsch (born Edward Hawrysch) was a Canadian keyboardist and member of Detroit-based jam band Bulldog. Previously to that he was The Black Crowes' keyboardist from 1991 to 2006. Harsch was replaced on keyboards by Rob Clores and then Adam MacDougall.
| | | | | | |
| --- | --- | --- | --- | --- | --- |
| 10/24/2016 | 73 | Bobby Vee | pop idol | Alzheimer's Disease | Rogers, Minnesota |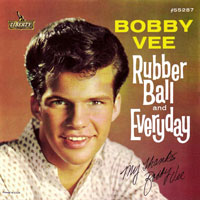 Bobby Vee
April 30, 1943 - Oct 24, 2016
Teen idol singer Bobby Vee has died peacefully after a 5-year struggle with Alzheimer's disease. He was 73.
Born Robert Thomas Velline, he shorted his name to Vee at the suggestion of Bob Dylan. Dylan was briefly a member of one of Vee's early bands.
Bobby Vee's big break came when a call when out for bands to replace Buddy Holly, Ritchie Valens and J.P. "The Big Bopper" Richardson on the next stop of Winter Dance Party tour in Moorhead, Minnesota. Holly, Valens and Richardson were killed in the Feb. 3, 1959, plane crash in Iowa, known as The Day The Music Died.
Vee was only 15 when he took the stage in Moorhead, Minnesota with his new band, The Shadows. Within months the young singer and The Shadows, which included his older brother Bill on lead guitar, recorded Vee's "Suzie Baby" for Soma Records in Minneapolis. It was a regional hit, and Vee soon signed with Liberty Records.
Bobby Vee scored 38 Top 100 hits from 1959 to 1970, hitting the top of the charts in 1961 with the Carole King-Gerry Goffin song, "Take Care Good of My Baby," and reaching No. 2 with the follow-up, "Run to Him." Other Vee hits include "Rubber Ball," ''The Night Has A Thousand Eyes," ''Devil or Angel," ''Come Back When You Grow Up," ''Please Don't Ask About Barbara" and "Punish Her."
| | | | | | |
| --- | --- | --- | --- | --- | --- |
| 10/23/2016 | 57 | Pete Burns | Dead or Alive, vocalist | Heart Failure | |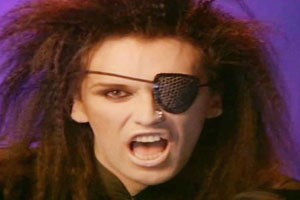 Pete Burns
August 5, 1959 - Oct 23, 2016
Pete Burns, lead singer of the 1980s British pop band Dead or Alive, has died at age 57.
Dead or Alive had a huge dance hit with "You Spin Me Round (Like a Record)" in 1985. The song hit #1 on the UK Charts and peaked at number 11 in the US Billboard Hot 100. The video for the song showcased Burns' androgynous look and featured a disco ball, waving gold flags and an evocation of the six-armed Vishnus.
Burns underwent hundreds of cosmetic surgeries to change his appearance. A botched lip injection resulted in months of reconstructive surgeries and cost him much of his life savings.
Burns married hairdresser Lynne Corlett in 1978 and the couple stayed together until 2006 when the singer announced his engagement to Michael Simpson. His ex-wife claims the men started up their gay fling a year before their marriage ended.
He was a British media star, appearing in TV's Celebrity Big Brother 4 and in an episode of Celebrity Wife Swap.
In 2007, Burns released an autobiography entitled "Freak Unique."
| | | | | | |
| --- | --- | --- | --- | --- | --- |
| 10/18/2016 | 95 | Phil Chess | Chess Records, co-founder | Heart Failure | Tucson, Arizona |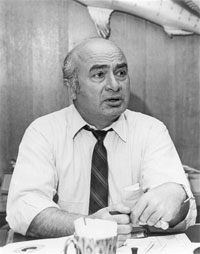 Phil Chess
March 27, 1921 - Oct 18, 2016
Phil Chess, co-founder of the Chicago record label Chess Records, has died at his home in Tucson, Arizona. He was 95.
Phil and his brother Leonard Chess founded Chess Records in 1950 and recorded then little-known artists such as Muddy Waters, Bo Diddley, Chuck Berry, Howlin' Wolf and Willie Dixon.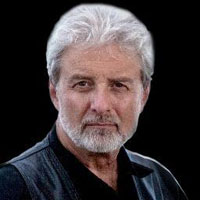 Don Ciccone
February 28, 1946 - Oct 8, 2016
Don Ciccone was an American singer, songwriter, artist and author. He was a founding member of the pop group The Critters. Later in his career he was a member of Frankie Valli and The Four Seasons (1973-81), and Tommy James and the Shondells (as their bassist, through 1987).

Mike "Taffy" Taylor
1948 - Sept 27, 2016
Mike "Taffy" Taylor, best known as the founding vocalist for veteran British heavy metal band Quartz, has died.
Taylor co-founded Quartz, first known as Bandy Legs, in the early 1970s in Birmingham, England. The original lineup included guitarist Mick Hopkins, bassist Derek Arnold and drummer Malcolm Cope. Geoff Nicholls, longtime keyboardist for Black Sabbath, was once a member of Quartz.
Quartz signed with Jet Records for their self-titled 1977 debut, which was produced by Black Sabbath guitarist Tony Iommi. The 1980 Quartz B-side single "Circles" features contributions from Queen guitarist Brian May and Ozzy Osbourne.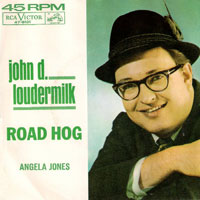 John D. Loudermilk
March 31, 1934 - Sept 21, 2016
John D. Loudermilk Jr. was an American singer and songwriter. His best-known compositions include "Abilene", a 1963 hit for George Hamilton IV, "Tobacco Road", a 1964 top 20 hit for the Nashville Teens, and "Indian Reservation", a 1971 #1 hit for Paul Revere & the Raiders. He also wrote songs recorded by the Everly Brothers, Johnny Tillotson, Chet Atkins, Johnny Cash, Marianne Faithfull, Stonewall Jackson, Sue Thompson and others.
His cousins Ira and Charlie Loudermilk were known professionally as the Louvin Brothers.
Eddie Cochran had his first hit record with one of Loudermilk's songs, "Sittin' in the Balcony".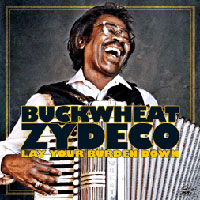 Buckwheat Zydeco
November 14, 1947 - Sept 16, 2016
Musician Stanley "Buckwheat" Dural Jr., who helped to introduce zydeco music to the world through his namesake band Buckwheat Zydeco, has died. He was 68.
He gained fame by taking the zydeco music of southwest Louisiana to the mainstream, launching a major-label album -- the Grammy-nominated "On a Night Like This" -- with Island Records in 1987. He went on to jam with musical greats like Eric Clapton, play at former President Bill Clinton's inauguration and perform at the 1996 Olympics closing ceremony in Atlanta.
| | | | | | |
| --- | --- | --- | --- | --- | --- |
| 9/16/2016 | 68 | Jerry Corbetta | Sugarloaf, vocalist | Pick's disease | Denver, Colorado |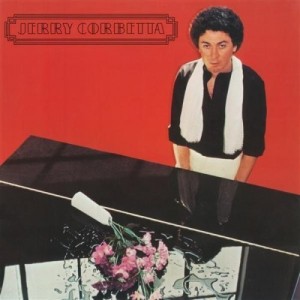 Jerry Corbetta

Jerry Corbetta, the vocalist and keyboardist of Sugarloaf, remembered for their 1970 hit "Green-Eyed Lady," has died at age 68.
Despite a pair of minor hits in "Tongue in Cheek" and "Mother Nature's Wine" from their second effort, 1971's Spaceship Earth, they were unable to build upon their momentum. When their label, Liberty Records, folded, Sugarloaf signed with Brut for one album, 1973's I Got a Song. After being turned down by CBS, they mocked the music industry in "Don't Call Us, We'll Call You," which their manager, Frank Slay, released on his own label, Claridge. The song became their second greatest hit and featured a voice-over by DJ Ken Griffin imitating Wolfman Jack. When the band performed the song on the Midnight Special TV show, Wolfman Jack himself made a cameo appearance.
Corbetta left Sugarloaf in 1978. He then joined Frankie Valli and The Four Seasons for a few years in early '80s, and continued to work on the oldies circuit, particularly with the Classic Rock All-Stars and an occasional Sugarloaf reunion.
Corbetta died at a hospice in his home town of Denver, Colorado. He had suffered from Pick's Disease, a degenerative disease of the brain's frontal lobe, similar to Alzheimer's.
| | | | | | |
| --- | --- | --- | --- | --- | --- |
| 9/11/2016 | 61 | Leonard Haze | Y & T, drummer | COPD | Hayward, California |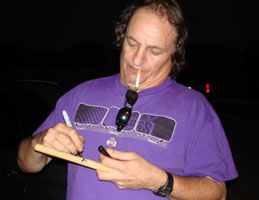 Leonard Haze

Original Y&T drummer Leonard Haze has died at his San Francisco area home. He was 61.
Haze, a co-founder of the Oakland hard rock group Y&T, came up with the group's name spontaneously in 1973 when a promoter called and wanted to book the then-unnamed band. He was listening to the Beatles' Yesterday & Today record at that time.
Haze was a full-time member of the band until 1987, playing on Y&T's best-selling studio albums, including "Earthshaker," "Mean Streak" and "In Rock We Trust," as well as drumming on hits including "Don't Stop Runnin'" and "Summertime Girls."
In the early 1990s, Haze played drums on Deep Purple vocalist Ian Gillan's solo album "Toolbox". With the Ian Gillan band, Haze and toured the world, including an extensive tour in the Soviet Union. In recent years, Haze had been performing with his own project, HazeXperience.
Haze had been battling chronic obstructive pulmonary disease (COPD) for several years, making breathing difficult.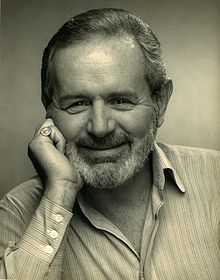 Chris Stone
1935 - Sept 10, 2016
Chris Stone, a founding partner of the Record Plant recording studios, died after suffering a heart attack and massive stroke. He was 81.
Soft Machine's self-titled debut album and Jimi Hendrix's Electric Ladyland were the first albums recorded at the Record Plant in New York City. Later, the Record Plant expanded to Los Angeles. The Eagles' Hotel California and Fleetwood Mac's Rumours were completed at Record Plant facilities.
| | | | | | |
| --- | --- | --- | --- | --- | --- |
| 9/2/2016 | 75 | Jerry Heller | music manager | Heart Failure | Thousand Oaks, California |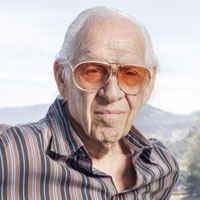 Jerry Heller
October 6, 1940 - Sept 2, 2016
Gerald E. "Jerry" Heller was an American music manager and businessman best known for managing west coast rap supergroup and gangsta rap pioneers N.W.A and Eazy-E.
He rose to prominence in the 1960s and '70s, importing Elton John and Pink Floyd for their first major American tours, and representing Journey, Marvin Gaye, Joan Armatrading, Van Morrison, War, Average White Band, ELO, Eric Burdon, Crosby Stills and Nash, Ike & Tina Turner, Creedence Clearwater Revival, Otis Redding, The Who, Grand Funk Railroad, Black Sabbath, Humble Pie, Styx, REO Speedwagon, Four Tops, Dr. John, Jose Feliciano, The Grass Roots, and The Standells, among many others.
Heller's memoir, Ruthless: A Memoir, written with Gil Reavill, was published in 2006.
Heller suffered from a heart attack while driving, resulting in an auto accident. He later died on September 2, 2016 in Thousand Oaks, California.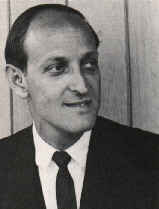 Fred Hellerman
May 13, 1927 - Sept 1, 2016
Fred Hellerman, the last surviving member of the influential folk music quartet the Weavers, has died. He was 89.
Hellerman, Pete Seeger, Ronnie Gilbert and Lee Hays formed the Weavers in 1948. The group recorded many folk standards, such as "If I Had a Hammer," "On Top of Old Smoky," "Goodnight, Irene," "The Lion Sleeps Tonight" (also known as "Wimoweh") and "Tzena, Tzena, Tzena."
Hellerman, along with the rest of the Weavers, were blacklisted in 1950 after being named in the anti-communist tract Red Channels. The Weavers were placed under FBI surveillance and Decca Records terminated their recording contract. Unable to perform on television, radio, or in most music halls, The Weavers broke up in 1952. In December 1955, the group reunited to play a sold-out concert at Carnegie Hall. They continued together until 1963 (with changes in personnel).
Hellerman is also remembered for producing the 1967 album Alice's Restaurant for Arlo Guthrie. He also played on Joan Baez's first album in 1960.
| | | | | | |
| --- | --- | --- | --- | --- | --- |
| 8/28/2016 | 66 | Juan Gabriel | Mexican singer | Heart Failure | Santa Monica, California |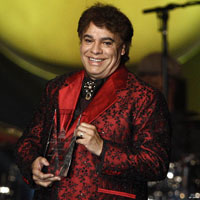 Juan Gabriel
January 7, 1950 - August 28, 2016
Iconic Mexican singer/songwriter Juan Gabriel, known as "El Divo de Juarez," has died from a heart attack at the age of 66.
In his 45-year career, Gabriel sold more than 100 million records. He also wrote songs recorded by other artists and appeared in the 1975 Mexican film, "Nobleza Ranchera," and four other movies. His music ranged from rock and pop to Mariachi.
Mexican President Enrique Pena Nieto said through his official Twitter account: "I regret the death of Juan Gabriel, one of the great musical icons of our country. My condolences to his relatives and friends."
A six-time Grammy nominee, Juan Gabriel was inducted into the Billboard Latin Music Hall of Fame in 1996 and received countless industry awards, including ASCAP Songwriter of the Year in 1995, Latin Recording Academy's Person of the Year 2009, a star on the Hollywood Walk of Fame, and a statue in Mexico City's historic center.
| | | | | | |
| --- | --- | --- | --- | --- | --- |
| 8/22/2016 | 94 | Toots Thielemans | Jazz Harmonica Player | | Braine-l'Alleud, Walloon Brabant, Belgium |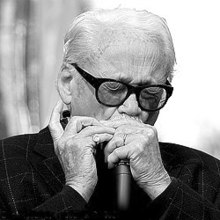 Toots Thielemans
April 29, 1922 - August 22, 2016
Toots Thielemans was a Belgian born musician known for his harmonica playing, as well as his guitar, whistling skills, and composing.
He toured Europe with Benny Goodman in 1949 and 1950. He later worked with musicians such as Oscar Peterson, Bill Evans, Dizzy Gillespie, Kenny Werner, Pat Metheny, Jaco Pastorius, Elis Regina and Paquito D'Rivera. His playing appears on tracks by John Denver, Billy Joel and Paul Simon.
His recordings for films include harmonica on the soundtracks of The Pawnbroker (1964), Midnight Cowboy (1969), Cinderella Liberty (1973), The Sugarland Express (1974) and Looking for Mr. Goodbar (1977). He performed the harmonica theme song for the Sesame Street TV show.
| | | | | | |
| --- | --- | --- | --- | --- | --- |
| 8/20/2016 | 38 | Matt Roberts | 3 Doors Down, guitarist | | West Bend, Wisconsin |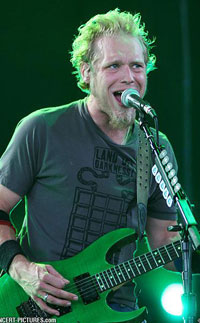 Matt Roberts
January 10, 1978 - August 20, 2016
Matt Roberts, the lead guitarist for rock band 3 Doors Down from 1996 until he left the band in 2012, died at age 38 in a hotel outside Milwaukee. Roberts had been rehearsing for a Wisconsin charity concert for veterans. Afterwards, around 1 AM, he and his father went back to the hotel. Hours later, police were called to the hotel for a man "either asleep or passed out in the hallway of his hotel."
Roberts formed 3 Doors Down in 1996 in Escatawpa, Mississippi. The band featured singer Brad Arnold and bassist Todd Harrell, Their biggest hit song, 2000's "Kryptonite," was co-written by Roberts, and rose all the way to Number Three on the Billboard Hot 100.
In May 2012, Roberts left 3 Doors Down for health reasons. Bassist Todd Harrell was fired from the group in 2013 after he was charged with vehicular manslaughter.
Roberts' cause of death is suspected to be a prescription drug overdose.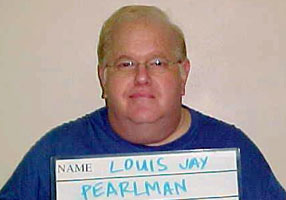 Lou Pearlman
June 19, 1954 - August 19, 2016
Louis Jay "Lou" Pearlman was an American record producer and fraudster. He was the manager of successful 1990s boy bands such as Backstreet Boys and NSYNC. In 2006, he was accused of running one of the largest and longest-running Ponzi schemes in history, leaving more than $300 million in debts. He pled guilty and was sent to federal prison. He died in prison of heart failure on August 19, 2016.
Pearlman became fascinated with the success of the New Kids on the Block, who had made hundreds of millions of dollars in record, tour and merchandise sales. He started Trans Continental Records with the intent of mimicking their boy-band business model. The label's first band, the Backstreet Boys, consisted of five unknown performers selected by Pearlman in a $3 million talent search. Management duties were assigned to a former New Kids on the Block manager, Johnny Wright, and his wife Donna. The Backstreet Boys became the best-selling boy band of all time, with record sales of 130 million, hitting gold, platinum, and diamond in 45 different countries. Pearlman and the Wrights then repeated this formula almost exactly with the band NSYNC, which sold over 55 million records globally.
With these two major successes under his belt, Pearlman had become a music mogul. Other boy bands managed by Pearlman were O-Town (created during the ABC-MTV reality TV series Making the Band), LFO, Take 5, Natural and US5, as well as the girl group Innosense (with Britney Spears in the very beginning as a short-term member), co-managed with Lynn Harless (the mother of *NSYNC band member Justin Timberlake). Other artists on the Trans Continental label included Aaron Carter, Jordan Knight, Smilez & Southstar and C-Note. Pearlman also owned a large entertainment complex in Orlando, including a recording studio he called Trans Continental Studios, and a dance studio by Disney World named "O-Town". In 2002, Pearlman and Wes Smith co-wrote Bands, Brands and Billions: My Top 10 Rules for Making Any Business Go Platinum.
With the exception of US5, all of the musical acts who worked with Pearlman sued him in Federal Court for misrepresentation and fraud. All cases against Pearlman have either been won by those who have brought lawsuits against him, or have been settled out of court. All cases also ended with a confidentiality agreement, meaning none of the parties are allowed to discuss Pearlman's practices in detail
In 2006 investigators discovered Pearlman had perpetrated a long-running Ponzi scheme that defrauded investors out of more than $300 million. For more than 20 years, Pearlman had enticed individuals and banks to invest in Trans Continental Airlines Travel Services Inc. and Trans Continental Airlines Inc., both of which existed only on paper. Pearlman used falsified Federal Deposit Insurance Corporation, AIG and Lloyd's of London documents to win investors' confidence in his "Employee Investment Savings Account" program, and he used fake financial statements created by the fictitious accounting firm Cohen and Siegel to secure bank loans.
| | | | | | |
| --- | --- | --- | --- | --- | --- |
| 8/17/2016 | 63 | Preston Hubbard | Fabulous Thunderbirds, bassist | | Saint Louis, Missouri |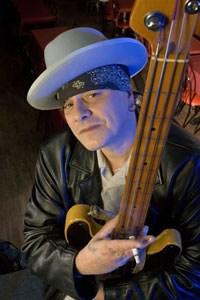 Preston Hubbard
March 15, 1953 - August 17, 2016
Preston Hubbard, bassist for the Fabulous Thunderbirds from 1984 through 1994, has died.
He was also and member of Room Full of Blues and performed with Bonnie Raitt, The Vaughan Brothers, Duke Robillard, Etta James, Professor Longhair and The Blues Brothers. He played on Raitt's platinum-selling "Nick of Time", Stevie Ray Vaughan's final record "Family Style" with his brother Jimmie Vaughan, Big Joe Turner's final record "Kansas City, Here I Come", Toni Price's "Swim Away", Duke Robillard's "Swing Time", and a host of others.
After leaving the Fabulous Thunderbirds, Hubbard descended into a world of drugs, alcohol, arrests and jail time. Eventually becoming clean and sober, in 2014 he was admitted to a hospital in St. Louis, near death, his body severely affected by almost 20 years of hard living and taking drugs.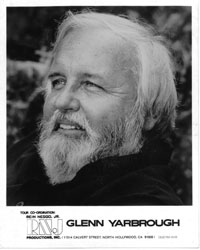 Glenn Yarbrough
January 12, 1930 - August 11, 2016
Glenn Robertson Yarbrough was an American folk singer. He was the lead singer with the Limeliters from 1959 to 1963. He also had a prolific solo career.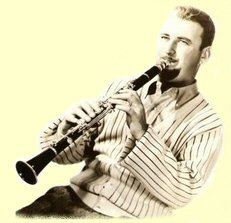 Pete Fountain
July 3, 1930 - August 6, 2016
Legendary Louisiana clarinetist Pete Fountain has died in New Orleans at age 86. Born Pierre Dewey LaFontaine, Jr., he played jazz, Dixieland, pop jazz, honky-tonk jazz, pop, and Creole music.
After overcoming lung issues and becoming a master player, he joined the Lawrence Welk orchestra and became well known for his clarinet solos on Welk's ABC television show, The Lawrence Welk Show. He left Welk after disagreements about jazzed up versions of Christmas carols. He then signed with Decca records and went on to record 42 albums for the label.
In New Orleans, Fountain played with the The Dukes of Dixieland and owned his own club in the French Quarter, the French Quarter Inn. Famous visitors to the club included Frank Sinatra, Phil Harris, Carol Lawrence and Robert Goulet, Keely Smith, Robert Mitchum, and Brenda Lee. He later acquired "Pete Fountain's Jazz Club" at the Riverside Hilton in downtown New Orleans. In 2003, Fountain closed his club at the Hilton and then began performing two nights a week at Casino Magic in Bay St. Louis, Mississippi, where he also had a home (later destroyed by Hurricane Katrina).
| | | | | | |
| --- | --- | --- | --- | --- | --- |
| 7/26/2016 | 72 | Sandy Pearlman | Blue Öyster Cult, producer/manager/songwriter | | Marin County, California |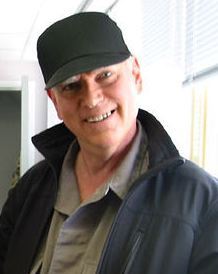 Sandy Pearlman
August 5, 1943 - July 26, 2016
Samuel Clarke "Sandy" Pearlman was an American music producer, artist manager, professor, poet, songwriter, and record company executive. He was the founder of Blue Öyster Cult (earlier known as Soft White Underbelly) as well as producing important albums by The Clash, The Dictators, Pavlov's Dog, Space Team Electra, and Dream Syndicate.
In 1966, he was introduced to the founder of Crawdaddy! magazine, Paul Williams, by Playboy political analyst Michael Horowitz; by 1967 Pearlman had become one of the original rock music critics of the magazine along with Williams, Jon Landau and Richard Meltzer.
Pearlman died on July 26, 2016 in Marin County, California from pneumonia due to stroke-related complications. He was 72.
| | | | | | |
| --- | --- | --- | --- | --- | --- |
| 7/21/2016 | 82 | Lewie Steinberg | Booker T. and the M.G.'s, bassist | Cancer | Memphis, Tennessee |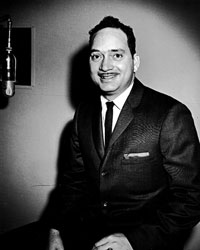 Lewie Steinberg
September 13, 1933 - July 21, 2016
Lewie Steinberg was the original bass guitar player for Booker T. & the M.G.'s (Memphis Group).
Steinberg was with Booker T from 1962 to 1965. He was featured on the single "Green Onions", its B-side "Behave Yourself", and the Green Onions album. He recorded one more album with the band, Soul Dressing, in 1965. After Steinberg left the group and was replaced by Donald "Duck" Dunn who died in 2012.
During the 1960s, as a member of the Stax Record's house band, he played on many recordings by artists such as Otis Redding, Wilson Pickett, The Markeys, Bill Withers, Sam & Dave, Carla Thomas, Rufus Thomas, Johnnie Taylor and Albert King. Steinberg was inducted into the Rock and Roll Hall of Fame in 1992 and received a Grammy Lifetime Achievement Award in 2007.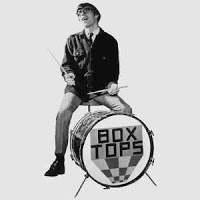 Danny Smythe
August 25, 1948 - July 6, 2016
Danny Smythe was a founding member and drummer of The Box Tops, from Memphis, Tennessee. While he was with the band, they had major hits including 1967's, "The Letter" (which begins with Smythe's count-in), and 1968's, "Cry Like a Baby." Soon after this, he returned to school to avoid the draft. He studied art and became a muralist and freelance illustrator for advertising agencies.
The original lineup of the Box Tops included Alex Chilton, later a founder of the 1970s power pop band Big Star. The Box Tops reunited in 1996 and released Tear Off!, whose cover was designed by Smythe. The Box tops continued to tour until Chilton's death in 2010.
Smythe, a resident of Plainfield, Illinois, died July 6, 2016 of unknown causes, at age 67.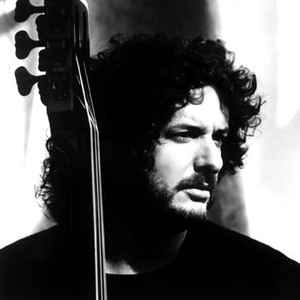 Rob Wasserman
April 1, 1952 - June 29, 2016
Rob Wasserman was an American bass player and a co-founder of Ratdog, with Bob Weir of the Grateful Dead. Other artists he played with include Bruce Cockburn, Elvis Costello, Ani di Franco, Jerry Garcia, David Grisman, Rickie Lee Jones, Van Morrison, Aaron Neville, Lou Reed, Pete Seeger, Jules Shear, Studs Terkel, Brian Wilson, Chris Whitley, Neil Young, Jackson Browne, Laurie Anderson, Stephen Perkins, and Oingo Boingo.
Before Ratdog, his earlier work had a more jazz sound, playing with Van Morrison, Dan Hicks, Maria Muldaur and the David Grisman Quartet.
In the late 1980's, Wasserman teamed up with Bob Weir and the two toured as Weir/Wasserman, Scaring the Children and under other names. They played Woodstock '94, eventually adding Jay Lane on drums and Matthew Kelly on guitar in 1995. Originally known as Friends of Montezuma, they changed their name to RatDog by the middle of 1995.
| | | | | | |
| --- | --- | --- | --- | --- | --- |
| 6/28/2016 | 84 | Scotty Moore | Elvis Presley, guitarist | | Nashville, Tennessee |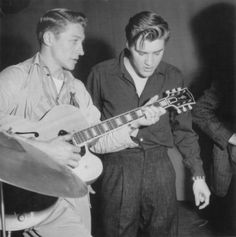 Scotty Moore
December 27, 1931 - June 28, 2016
Scotty Moore, who played guitar with Elvis Presley, has passed away. He was 84.
On Monday, July 5, 1954, Moore recorded his first session with Elvis Presley at Sun Recording Studio, a moment considered to be the birth of rock and roll. On that day, Presley, Moore and bassist Bill Black tracked bluesman Arthur Cruddup's "That's All Right" in a style that brought together country and blues. They also recorded bluegrass legend Bill Monroe's "Blue Moon of Kentucky." both songs appearing on Presley's first single (Sun 209). The record was credited to "Elvis Presley, Scotty and Bill."
Moore, Black, Presley and drummer D.J. Fontana became the Blue Moon Boys, and they toured the country and appeared on numerous television shows. Moore also served as Presley's first manager. He played guitar on many of Presley's most famous recordings, including "Good Rockin' Tonight," "Baby Let's Play House," "Mystery Train," "Hound Dog" and "Jailhouse Rock." Moore also appeared in three Presley films: Loving You, Jailhouse Rock and King Creole. In March 1958, Moore and Black quit the band in a dispute over wages. Bill Black died in 1965.
In 1968, Moore and Fontana rejoined Presley for the NBC TV "comeback special". Two years later, Moore engineered Ringo Starr's Beaucoup of Blues album for Apple Records.
Scotty Moore was inducted into the Rock and Roll Hall of Fame in 2000.
| | | | | | |
| --- | --- | --- | --- | --- | --- |
| 6/27/2016 | 82 | Sir Mack Rice | songwriter | Alzheimer's Disease | Detroit, Michigan |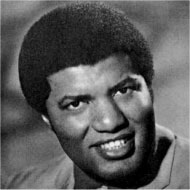 Sir Mack Rice
November 10, 1933 - June 27, 2016
Bonny "Mack" Rice, better known as Sir Mack Rice, was a Detroit singer and songwriter who wrote "Mustang Sally," "Respect Yourself" and other R&B hits.
After moving from Mississippi to Detroit, Rice began performing with the Five Scalders in 1956 and with the Falcons, a group whose members included Eddie Floyd, Wilson Pickett and Joe Stubbs, from 1957 to 1963. He later worked as a solo vocalist, but found his greatest success in songwriting.
"Mustang Sally" was originally called "Mustang Mama," a title later changed at the urging of Aretha Franklin. Rice's recording of the song hit No. 15 on the R&B charts in 1965, but Wilson Pickett's recording of the song a year later is the best remembered version.
"Respect Yourself" became a hit for the Staple Singers in 1971 and again for actor Bruce Willis in 1987.
Sir Mack Rice died of complications from Alzheimer's disease. He was 82.
| | | | | | |
| --- | --- | --- | --- | --- | --- |
| 6/24/2016 | 72 | Bernie Worrell | Parliament-Funkadelic / Talking Heads, keyboardist | Lung Cancer | Everson, Washington |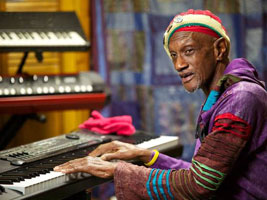 Bernie Worrell
April 19, 1944 - June 24, 2016
Bernie Worrell, a founding member and keyboardist with Parliament-Funkadelic, lost his battle with lung cancer at age 72.
Worrell and fellow New Jersey native George Clinton founded Parliament-Funkadelic, fusing Clinton's doo wop group The Parliaments with their backing band, The Funkadelics. Worrell's innovative use of synthesizers has proven to be very influential. He was an early user of the Moog synthesizer and used the instrument to reinforce the bass line.
Worrell, known as the "Wizard of Woo," recorded his first solo album in 1978, All the Woo in the World, produced by George Clinton. Other solo efforts included Funk of Ages, and Blacktronic Science. His final album was 2016's Retrospectives.
His later work included collaboration with the Talking Heads. He is featured in their acclaimed concert documentary Stop Making Sense. Worrell also contributed to albums by Keith Richards, Yoko Ono, Nona Hendryx, Manu Dibango and the Pretenders. In 2015, he was a member of Meryl Streep's backing group in the movie "Ricki and the Flash."
In 1997, Worrell was inducted into the Rock and Roll Hall of Fame as a member of Parliament-Funkadelic. He performed with the Talking Heads during the group's 2002 induction.
He died at his home in Everson, Washington. He is survived by his wife, Judie.
| | | | | | |
| --- | --- | --- | --- | --- | --- |
| 6/23/2016 | 89 | Ralph Stanley | Founding Father of Bluegrass | Skin Cancer | Matoaca, Virginia |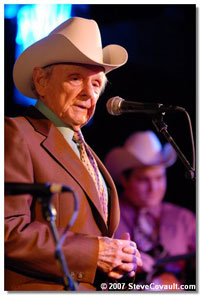 Ralph Stanley
February 25, 1927 - June 23, 2016
Ralph Stanley, the founding father of traditional bluegrass music and leader of his band, the Clinch Mountain Boys, has died at the age of 89.
To younger generations, Stanley may be best known for his Grammy-winning music for the 2000 movie "O Brother, Where Art Thou?"
| | | | | | |
| --- | --- | --- | --- | --- | --- |
| 6/21/2016 | 74 | Wayne Jackson | Memphis Horns, trumpet | Heart Failure | Memphis, Tennessee |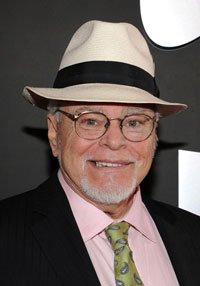 Wayne Jackson
November 24, 1941 - June 21, 2016
Wayne Jackson, a member of the Memphis Horns duo, has died. He was 74.
Trumpet player Jackson, along with the late saxophonist Andrew Love, made up the Memphis Horns. Together, they played on Stax Records hits by Al Green, Otis Redding, Dusty Springfield and many others. Jackson played on more than 50 No. 1 hits over the course of his long career, including seven dozen gold and platinum albums. The Grammys honored him and Love with a Lifetime Achievement Award in 2012. The duo also toured with The Doobie Brothers, Jimmy Buffett, Robert Cray, and numerous other performers.
Wayne Jackson's work appears on many classic recordings including Elvis Presley's "Suspicious Minds," Neil Diamond's "Sweet Caroline," Al Green's "Let's Stay Together" and Peter Gabriel's "Sledgehammer."
| | | | | | |
| --- | --- | --- | --- | --- | --- |
| 6/18/2016 | 79 | Bill Ham | ZZ Top, manager | | Austin, Texas |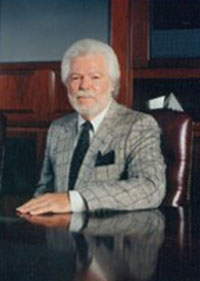 Bill Ham
February 4, 1937 - June 18, 2016
Former ZZ Top manager Bill Ham has died at his home is Austin, Texas. He was 79.
Bill Ham was a music industry icon who managed ZZ Top for 37 years and produced most of the platinum-selling Texas rock band's albums.
Ham's management company, Lone Wolf, and his publishing firm, Hamstein, were major players in the industry. In addition to his work with ZZ Top, Ham helped guide singer Clint Black to country stardom, producing Black's 1989 breakthrough album Killin' Time.
Ham's wife, Cecile, was murdered in 1991 in Houston by ex-convict Spencer Cory Goodman who stole her car. The state of Texas executed Goodman in January, 2000.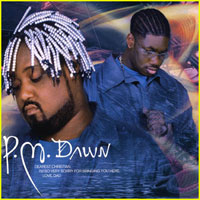 Attrell Cordes
May 19, 1970 - June 17, 2016
Singer Attrell Cordes of the music duo P.M. Dawn has died at age 46.
The singer and rapper performed under stage name of Prince Be. He was one of two brothers, Attrell and Jarrett Cordes, who formed the 1980s R&B group. P.M. Dawn's music, popular in the 1990s, includes hits such as "Set Adrift On Memory Bliss" and "I'd Die Without You."
The Cordes brothers' father died of pneumonia when they were children. Further family tragedy occurred when their younger brother, Duncan, drowned at the age of two. The two elder brothers were raised by their mother and their stepfather, George Brown, a founding member of Kool & the Gang.
On June 17, 2016, Prince Be died of diabetes and kidney disease at a New Jersey hospital. He was 46.
<! #2016 #PinkFloyd #Woodstock >
| | | | | | |
| --- | --- | --- | --- | --- | --- |
| 6/14/2016 | 72 | Henry McCullough | Wings, guitarist | | Ballywindelland, Ballymoney, Northern Ireland |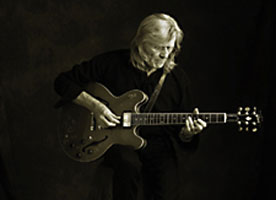 Henry McCullough
July 21, 1943 - June 14, 2016
Henry McCullough was an Irish guitarist and songwriter, best known for his work as a member of Paul McCartney & Wings. He also toured as a solo artist and with Spooky Tooth and Joe Cocker's band.
McCullough toured with Joe Cocker as a member of his backing band, the Grease Band. He performed at the Woodstock Festival with Joe Cocker. In 1970, after leaving the Grease Band, he appeared as lead guitarist on Andrew Lloyd Webber and Tim Rice's rock opera Jesus Christ Superstar and on the progressive Spooky Tooth album The Last Puff.
In 1971 Paul McCartney asked McCullough to join his new band, Wings, alongside Denny Laine and Denny Seiwell. He stayed with Wings for two years, during which time he played lead guitar on the songs "Hi, Hi, Hi", "Live and Let Die" as well as a searing guitar solo on "My Love."
McCullough's spoken words "I don't know; I was really drunk at the time" can be heard on the Pink Floyd album The Dark Side of the Moon (1973), at the end of the song "Money". He was recalling a fight he had the night before with his wife.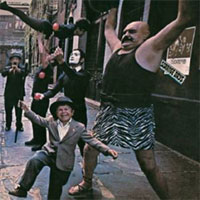 Mihaly Meszaros
October 1, 1939 - June 13, 2016
Mihaly Meszaros, the midget who appeared on The Doors "Strange Days" album cover, has died. He was 76.
Meszaros worked in television and movies, best known for his portrayal of "Alf" on the 1980's TV show of the same name. Meszaros was in costume when shots required showing "Alf"'s full body, usually when the character was either walking or running. Other shots used a puppet.
Meszaros also appeared in the movies "Look Who's Talking" as a stunt double for the baby, "Warlock: The Armageddon", "Freaked" and in a 2015 short titled "Death to Cupid" in which he played a Leprechaun. He appeared again in the Ray Manzarek directed video for the song "Strange Days" that was shot in the 1980s. He appeared opposite pop singer Michael Jackson in a Pepsi TV commercial.
Meszaros was also known for his appearances in the Ringling Brothers and Barnum Bailey circus - billed as the 'world's smallest man'. He performed for U.S. presidents Jimmy Carter and Ronald Reagan.
Meszaros was only 2' 9'' tall.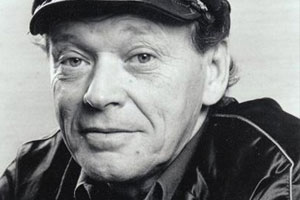 "Chips" Moman
June 12, 1937 - June 13, 2016
Lincoln Wayne "Chips" Moman was an American record producer, guitarist, and Grammy Award-winning songwriter.
In the 1960s, Moman worked for Stax Records before founding the American Sound Studio in Memphis, Tennessee, and later worked extensively in Nashville.
As a record producer, Moman was known for recording Elvis Presley, Bobby Womack, Carla Thomas, and Merrilee Rush, as well as guiding the career of the Box Tops.\ As a songwriter, he was wrote standards recorded by Aretha Franklin, James Carr, Waylon Jennings, and B. J. Thomas, including the Grammy-winning "(Hey Won't You Play) Another Somebody Done Somebody Wrong Song".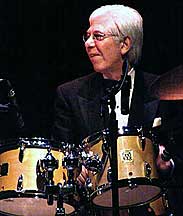 Randy Jones
January 23, 1944 - June 13, 2016
Randy Jones, a jazz drummer best known for his work in the Dave Brubeck Quartet, died of heart failure on June 13 at New York City's Calvary Hospital. He was 72.
Jones worked with Maynard Ferguson on classic album series M.F. Horn (1970), M.F. Horn Two (1972), M.F. Horn 3 (1973), and M.F. Horn 4&5: Live At Jimmy's. He also worked with Tony Bennett, Billy Eckstine, Cleo Laine, Chet Baker, Milt Jackson, Gerry Mulligan and Bill Watrous.
| | | | | | |
| --- | --- | --- | --- | --- | --- |
| 6/11/2016 | 96 | Janet Waldo | TV voice actor | | Encino, California |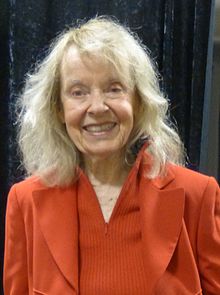 Janet Waldo
February 4, 1920 - June 12, 2016
Janet Waldo, voice of the animated musician Josie of TV's "Josie and the Pussycats," has died after suffering from an inoperable brain tumor.
In a career that spanned several decades, Waldo also provided the voice of Judy Jetson on the show "The Jetsons," she also voiced characters in "The Flintstones" and "Alvin & the Chipmunks" among others.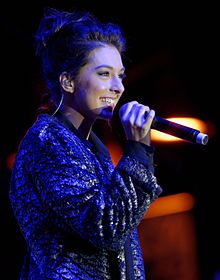 Christina Grimmie
March 12, 1994 - June 11, 2016
Christina Grimmie, who rose to fame after appearing on NBC TV's The Voice, was shot and killed at a show in Orlando, Florida.
Grimmie was performing with the band Before You Exit at The Plaza Live in Orlando. After the show, she was signing autographs for fans at a merchandise table when she was shot three times by a lone gunman. Her brother Marcus immediately wrestled the man to the ground, but the suspect was able to shoot and kill himself during the struggle.
The suspect has been identified as a 27-year-old white male Kevin James Loibl of St. Petersburg, Florida. His motivations for the murder are unclear - he may have been a deranged fan.
Grimmie, a 22-year-old singer from New Jersey, appeared on season six of NBC's "The Voice" in 2014. She finished third after competing on the team of Maroon 5 singer Adam Levine.
| | | | | | |
| --- | --- | --- | --- | --- | --- |
| 6/8/2016 | 69 | Brian Rading | Five Man Electrical Band, bassist | Throat Cancer | Hull, Ontario, Canada |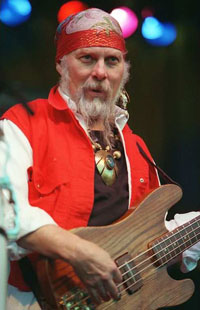 Brian Rading
March 12, 1994 - June 8, 2016
Brian Rading, co-founder and former bass player for the Five Man Electrical Band, has passed away at the age of 69.
Five Man Electrical Band broke through in 1971, on the strength of their hit single "Signs." The song went gold and peaked at No. 3 in the U.S. In 1990, Tesla covered the song and it again entered the charts.
Rading and drummer Michael Belanger left the band during the recording of 1973's Sweet Paradise LP. Rading continued to perform in various other groups, and remained a figure in the local Ottawa music scene for the rest of his life.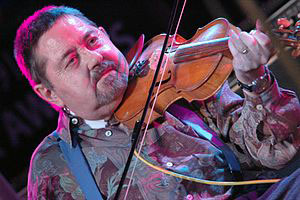 Dave Swarbrick
April 5, 1941 - June 3, 2016
Folk musician Dave Swarbrick has died at 75. He found fame as a member of Fairport Convention. He first worked with Fairport Convention in 1969 as a session musician, subsequently becoming a member of the group and appeared on their landmark Liege & Lief album.
During the 1970s, in addition to his role in Fairport Convention, Swarbrick became a sought-after session musician, working with acts including Richard Thompson, Sandy Denny, Bert Jansch and Martin Carthy. Between 1976 and 2010 he released 12 solo albums.
Swarbrick was diagnosed with emphysema in the 1990s and underwent a double lung transplant in 2004.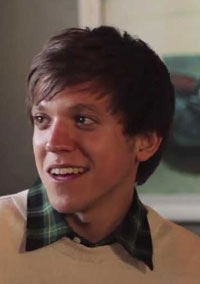 Thomas Fekete

Thomas Fekete, guitarist for the Florida indie-rock band Surfer Blood, has died after an 18-month battle with a rare form of cancer, a sarcoma. He was 27.
His death at age 27 adds him to the long list of musicians who have died at that age - the "Forever 27" club.
| | | | | | |
| --- | --- | --- | --- | --- | --- |
| 5/21/2016 | 51 | Nick Menza | Megadeth, drummer | Heart Attack | Studio City, California |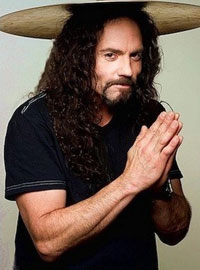 Nick Menza
July 23, 1964 - May 21, 2016
Nick Menza, former drummer for metal band Megadeth, has died after collapsing on stage at a Los Angeles area club during a performance with his fusion jazz trio, OHM. He collapsed during the third song of OHM's set at The Baked Potato, in Studio City, California.
Menza was Megadeth's longest-serving drummer. He recorded drums on four of Megadeth's albums: Rust in Peace (1990), Countdown to Extinction (1992), Youthanasia (1994) and Cryptic Writings (1997).
After leaving Megadeth in 1998, Menza pursued an interest in jazz and became an accomplished woodworker. A power saw accident in 2007 nearly severed his arm, but reconstructive surgery was successful and he recovered. He later auctioned off the blood-stained, rusty saw blade and a copy of the X-ray of his damaged arm.
Nick is survived by his parents and two sons. A benefit concert for his sons is being organized by Dave Mustaine of Megadeth.
| | | | | | |
| --- | --- | --- | --- | --- | --- |
| 5/17/2016 | 74 | Guy Clark | singer/songwriter | | Nashville, Tennessee |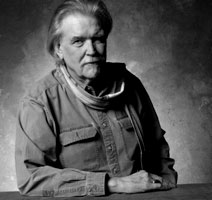 Guy Clark
November 6, 1941 - May 17, 2016
Guy Clark, a singer/songwriter who wrote many popular songs, has died in Nashville after a long illness. Clark was also an accomplished luthier and often played his own guitars.
Clark's songs were recorded by a who's who of country and Americana music, including Johnny Cash, Ricky Skaggs, Emmylou Harris, Brad Paisley, Alan Jackson, George Strait, Jimmy Buffett, Kenny Chesney and many others. His best-known songs included "L.A. Freeway" and "Desperados Waiting For A Train," both recorded by Jerry Jeff Walker.
In 1975, Clark released his debut album, "Old No. 1," for RCA Records. In 1982, he had a top country hit when Ricky Skaggs recorded "Heartbroke." Steve Wariner took his cover of Clark's "Baby I'm Yours" to No. 1 in 1988.
In 2014, Clark won his first and only Grammy for a folk album called "My Favorite Picture of You." The album title referred to a snapshot of his wife, Susanna, who had died two years earlier.
| | | | | | |
| --- | --- | --- | --- | --- | --- |
| 5/14/2016 | 80 | Tony Barrow | Beatles, press secretary | | Morecambe, Lancashire, England |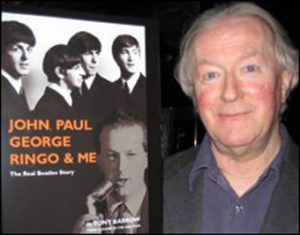 Tony Barrow
May 11, 1946 - May 14, 2016
Anthony F. J. "Tony" Barrow was an English press secretary who worked with the Beatles between 1962 and 1968. He is credited with inventing the phrase "the Fab Four", first using it in an early press release.
It was Barrows who arranged to get the Beatles an audition with Decca Records on Jan. 1, 1962. They were rejected by A&R Dick Rowe, who rejected them -- history notes him as man who refused to sign the Beatles! It was Barrows' idea to give out Beatles Christmas greetings to their fan club members. The flexidisc recordings, first released for Christmas 1963, proved very popular and were issued on a few subsequent years.
In 2005, Barrows published a memoir of his time with the Beatles called John, Paul, George, Ringo & Me.
| | | | | | |
| --- | --- | --- | --- | --- | --- |
| 5/6/2016 | 54 | Candye Kane | blues singer | Pancreatic Cancer | Los Angeles, California |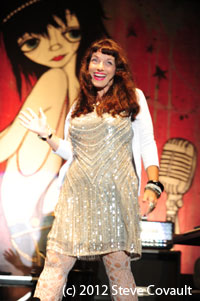 Candye Kane
November 13, 1961 - May 6, 2016
Candace Hogan, known professionally as Candye Kane, was an American blues singer and entertainer. She entered a successful music career after being a pornographic actress during porn's golden age. She was recognized as an award-winning singer, songwriter, and performer in the blues and jazz genres.
| | | | | | |
| --- | --- | --- | --- | --- | --- |
| 4/24/2016 | 66 | Papa Wemba | African singer | | Abidjan, Ivory Coast, Africa |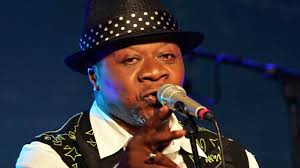 Papa Wemba
June 1949 - April 24, 2016
Papa Wemba, Africa's 'King of Rhumba Rock,' died after collapsing on stage at a concert in Ivory Coast.
His pioneering blend of African, Cuban and Western sounds became one of Africa's most popular music styles. Wemba also toured around the world and collaborated with Peter Gabriel and Stevie Wonder.
Wemba, whose real name was Shungu Wembadio Pene Kikumba, began his singing career in religious choirs. He helped modernize Congolese rumba music, with the genre that emerged - soukous - influencing music across Africa. Together with his bands Zaiko Langa Langa, Isifi and Viva La Musica, he racked up hit after hit, including L'Esclave and Le Voyageur.
Besides his musical influence, he popularized Sapeur fashion, an eccentric look with three-piece suits, shiny black leather shoes and flashy accessories.
| | | | | | |
| --- | --- | --- | --- | --- | --- |
| 4/24/2016 | 81 | Billy Paul | soul singer | Pancreatic Cancer | Blackwood, New Jersey |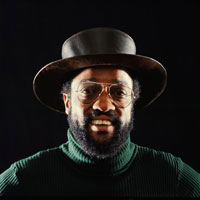 Billy Paul
Dec. 1, 1934 - April 24, 2016
Billy Paul, a jazz and soul singer best known for the 1972 hit ballad "Me and Mrs. Jones," has died at his home in Blackwood, New Jersey. The song, about an extramarital affair, was a number 1 hit and earned Paul a Grammy for best male rhythm 'n blues performance.
Known for his beard and large glasses, Paul was one of the "Philadelphia Soul" singers who found success with the writing and producing team of Kenneth Gamble and Leon Huff, whose Philadelphia International Records also released music by the O'Jays, Harold Melvin & the Blue Notes, and Lou Rawls.
| | | | | | |
| --- | --- | --- | --- | --- | --- |
| 4/21/2016 | 74 | Lonnie Mack | blues guitarist | | Nashville, Tennessee |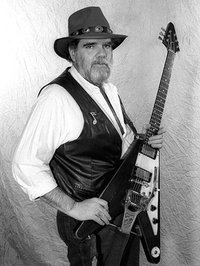 Lonnie Mack
July 18, 1941 - April 21, 2016
Lonnie Mack (born Lonnie McIntosh in West Harrison, Indiana) was an electric guitar player whose recordings were a significant influence on many prominent rock guitarists, including Stevie Ray Vaughan, Jeff Beck, Duane Allman, Dickie Betts and Ted Nugent.
Mack played sessions at King Records in Cincinnati with greats such as James Brown, Hank Ballard and Freddie King. His 1963 instrumental recording of Chuck Berry's "Memphis" became a radio hit, and he followed that with "Wham!" - a tune that inspired the nickname "whammy bar" for the tremolo bar he had on his Gibson Flying V.
Lonnie Mack played bass on The Doors "Morrison Hotel" album.
| | | | | | |
| --- | --- | --- | --- | --- | --- |
| 4/21/2016 | 57 | Prince | pop superstar | Drug Overdose | Paisley Park, Minnesota |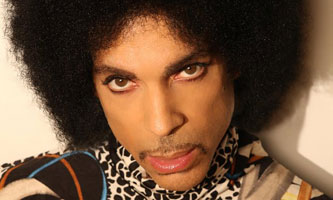 Prince
June 7, 1958 - April 21, 2016
Pop superstar Prince (Born Prince Rogers Nelson) was found dead in an elevator at his home studio, Paisley Park Studios, in suburban Minneapolis. He was 57.
After leaving his April 15th concert at Atlanta's Fox theater (his final public performance), Prince was returning home on his private plane when the pilot made an emergency landing in Illinois at the Quad City International Airport. The FAA said the emergency stop was due to an "unresponsive" male passenger. The singer was reportedly rushed to a hospital in Moline, but was later released and returned home.
Prince was widely acclaimed as one of the most inventive and influential musicians of his era with hits including "Little Red Corvette," ''Let's Go Crazy" and "When Doves Cry." Prince sold over 100 million records worldwide and won seven Grammy Awards, a Golden Globe Award, and an Academy Award for the film Purple Rain.
Law enforcement sources report that investigators found opioid medication with Prince's body. The day before Prince died, his team called Dr. Howard Kornfeld, an eminent opioid addiction specialist in California, seeking help with "a grave medical emergency," the Minneapolis Star Tribune newspaper reported. Dr. Kornfeld's son, Andrew, flew to Minneapolis with a small amount of a medication called buprenorphine, also known as Suboxone, a drug which helps reduce opioid cravings. Kornfeld was with the group that discovered Prince's body on April 21, and it was Kornfeld that called 911 to report finding Prince unresponsive.
In June 2016, a Minnesota medical examiner determined Prince died of an accidental overdose of the powerful painkiller fentanyl.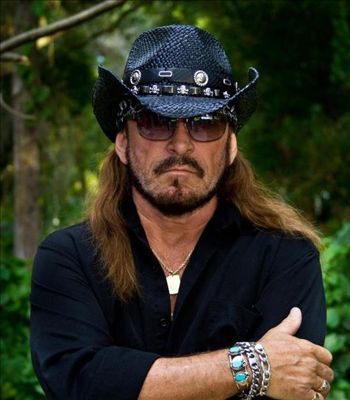 Jimmie Van Zant
April 6, 1937 - April 7, 2016
Jimmie Van Zant, the singer/songwriter and guitarist who is cousin to Lynyrd Skynyrd members Ronnie and Johnny Van Zant, and .38 Special founder and vocalist Donnie Van Zant, has passed away at the age of 59.
Jimmie's debut album, "Southern Comfort," was released on J-Bird Records (2000), followed by "Feels Like Freedom" (2012). His live performances often included covers of Lynyrd Skynyrd and .38 special classics, a fact he was unapologetic about.
The Van Zant family has seen their share of tragedy. They lost Ronnie Van Zant, the founder of Lynyrd Skynyrd, in a 1977 plane crash.
Jimmie had been in a hospice suffering from liver cancer and died while awaiting a liver transplant.
| | | | | | |
| --- | --- | --- | --- | --- | --- |
| 4/6/2016 | 79 | Merle Haggard | country music legend | complications from pneumonia | Palo Cedro, California |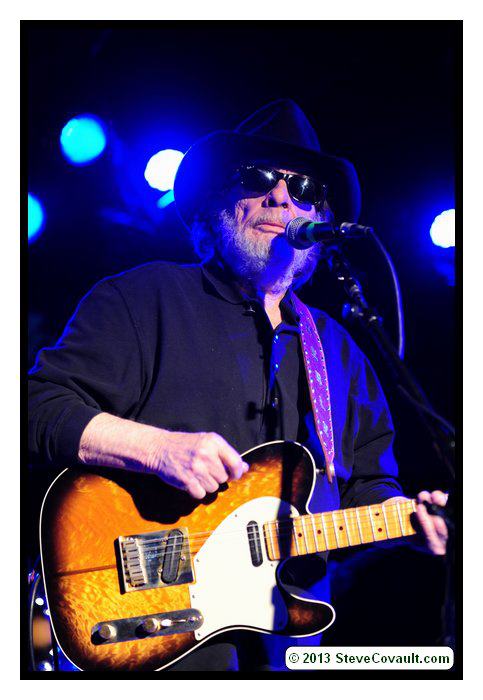 Merle Haggard
April 6, 1937 - April 6, 2016
Country music legend Merle Haggard has passed at age 79. He died at his home in Northern California on his 79th birthday, suffering from complications of pneumonia.
Merle Ronald Haggard was born on April 6, 1937 in a converted boxcar in Oildale, California.
Haggard drifted through his teenage years following the death of his father. Merle was incarcerated several times for petty crimes such as shoplifting and writing bad checks. In 1957, he was arrested for attempting to rob a Bakersfield roadhouse. He ended up in California's San Quentin prison.
At San Quentin, Haggard attended a 1958 performance by Johnny Cash. He credits this show with inspiring him to form a prison band. After his release in 1960, Haggard began recording with Tally Records. Haggard's first record for Tally was "Singing My Heart Out" b/w "Skid Row"; it was not a success, and only 200 copies were pressed.
He had his first hit in 1965 with "(My Friends Are Gonna Be) Strangers", written by Liz Anderson (mother of country singer Lynn Anderson). His first #1 hit was his 1966 recording of "I'm a Lonesome Fugitive", another song written by Liz Anderson.
In the late 1960s, Haggard had several number 1 hits including "Mama Tried", "The Legend of Bonnie and Clyde", "Hungry Eyes", and "Sing Me Back Home". The 1969 song "Okie from Muskogee" was a smash, topping the country charts for several weeks. More hits followed. His band at the time included Roy Nichols (guitar), Ralph Mooney (steel guitar), and the harmony vocals provided by Bonnie Owens (ex-wife of Buck Owens).
In 1972, after Haggard had become an established country music star, then-California governor Ronald Reagan granted Haggard a full and unconditional pardon for his past crimes.
Haggard appeared on the cover of TIME magazine on May 6, 1974. He also wrote and performed the theme song to the television series Movin' On, which in 1975 gave him another number one country hit.
In 1981, Haggard published an autobiography, Sing Me Back Home.
Haggard's last number one hit was "Twinkle, Twinkle Lucky Star" from his 1988 album Chill Factor.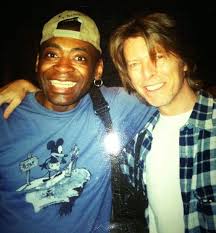 Dennis Davis

Dennis Davis was an American drummer and session musician best known for his work with David Bowie.
He was born and raised in New York City and studied with jazz drummers Max Roach and Elvin Jones before joining the Clark Terry Big Band in 1967. Davis then served in the Vietnam War as part of the US Navy's Drum and Bugle Corps. After returning, he joined Roy Ayers' band.
Davis first linked up with Bowie during the recording of 1975's Young Americans He drummed on Bowie's albums released in the 1970s and 1980s, including Young Americans, Station to Station, Low, Heroes, Lodger, and Scary Monsters. He also toured with Bowie during this period.
Davis also drummed on Iggy Pop's 1977 debut solo album The Idiot and recorded with Stevie Wonder, George Benson and Jermaine Jackson.
In recent years, Davis had been putting together his first solo album, The Groovemaster, but it was not completed before his death.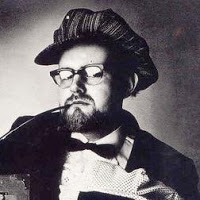 Andy Newman
November 21, 1942 - March 30, 2016
Andy Newman, founding member of Thunderclap Newman, who had a No 1 hit with "Something in the Air" in 1969, has died at the age of 73.
Thunderclap Newman was formed by Pete Townshend of the Who and Kit Lambert and featured members John "Speedy" Keen, Andy "Thunderclap" Newman and Jimmy McCulloch.
| | | | | | |
| --- | --- | --- | --- | --- | --- |
| 3/29/2016 | 69 | Patty Duke | actress / singer | Sepsis | Coeur d'Alene, Idaho |

Patty Duke
December 14, 1946 - March 29, 2016
Patty Duke was an American actress and singer.
At the age of 16, she landed a starring role as Helen Keller in The Miracle Worker (1962) for which she won an Academy Award for Best Supporting Actress. She then starred in her own TV show, The Patty Duke Show, which Sidney Sheldon created especially for her. The show cast Patty as both main characters: Patricia "Patty" Lane, a fun-loving American teenager, and her "prim and proper" "identical cousin" Catherine "Cathy" Lane. The Patty Duke Show ran from 1963 until 1966.
In 1967, she starred in the movie Valley of the Dolls, playing the role of Neely O'Hara, an alcoholic, drug-addicted singing star.
In 1970, Duke starred in a made-for-TV movie, My Sweet Charlie. Her sensitive portrayal of a pregnant teenager on the run won Duke her first Emmy Award. She received her second Emmy in 1977 for the TV miniseries Captains and the Kings, and her third in 1980 for a TV version of her 1979 stage revival of The Miracle Worker, this time playing the role of Anne Sullivan.
Duke's film roles in the 1980s included the Canadian film By Design (1981), which garnered her a Genie Award nomination for Best Foreign Actress, and the made-for-TV movie A Time to Triumph (1986), the true story of Concetta Hassan.
While better known as an actress, she did have a singing career, releasing several albums through United Artists. She had two top 40 hits in 1965: "Don't Just Stand There" and "Say Something Funny." She also sang on TV shows such as The Ed Sullivan Show.
In 1987, Duke revealed in her autobiography Call Me Anna that she had been diagnosed with bipolar disorder. Her treatment, which included lithium, stabilized her and she became an activist for numerous mental health causes.
Duke died on the morning of March 29, 2016, at the age of 69, in Coeur d'Alene, Idaho, of sepsis (a blood infection) caused by a ruptured intestine.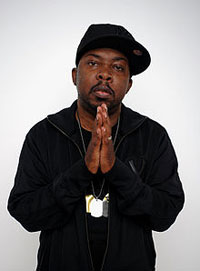 Malik Isaac Taylor
November 20, 1970 - March 22, 2016
Malik Isaac Taylor, the rapper known as Phife Dawg of A Tribe Called Quest, died at age 45.
| | | | | | |
| --- | --- | --- | --- | --- | --- |
| 3/17/2016 | 73 | Steve Young | singer / songwriter | | Nashville, Tennessee |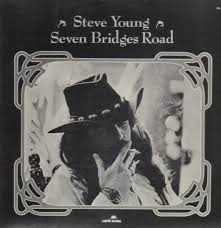 Steve Young
July 12, 1942 - March 17, 2016
Steve Young was a country music singer, songwriter and guitarist, known for his song "Seven Bridges Road." The song was covered by many artists, most notably recorded by the Eagles on their Live album.
He was a pioneer of the country rock, Americana, and alternative country scene, and a vital force behind the "outlaw movement" that gave support to the careers of Waylon Jennings, Hank Williams, Jr. and more. Young was also featured in the 1975 Outlaw Country documentary Heartworn Highways. He was the subject of the song "The All Golden" by Van Dyke Parks. In 1973, Jennings covered Young's "Lonesome, On'ry and Mean" as the title cut of his album. Travis Tritt covered the song in 2003.
Young was born in Newnan, Georgia, on July 12, 1942. He lived in Georgia, Alabama and Texas during his youth.
In the early 1960s, he moved to Los Angeles and became part of the local folk music scene. He gigged as a soloist and played in such acts as Richard & Jim, the Skip Battin Bandž the Gas Company (which included Van Dyke Parks and Stephen Stills) and Stone Country.
Young's first solo album, Rock Salt & Nails (1969) on A&M records, contains his song "Seven Bridges Road." Gram Parsons and Gene Clark of the Byrds perform on the album.
His son, singer-songwriter Jubal Lee Young, recently performed on television for The Voice.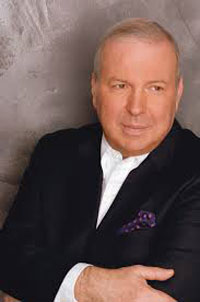 Frank Sinatra, Jr.
January 10, 1944 - March 16, 2016
Frank Sinatra Jr., son of the famous crooner, has died in Florida while on his "Sinatra Sings Sinatra" tour. He was 72.
Son of Frank Sinatra, the junior Sinatra followed his father and began a singing career at an early age.
Sinatra also did some acting, appearing in almost 20 shows, including the animated TV series "Family Guy," and appearing as himself in an episode of "The Sopranos."
While on tour in 1963, he was kidnapped from Harrah's Lake Tahoe. After three days, his father paid a $240,000 ransom to free his son. The kidnappers were quickly apprehended by the FBI.
Sinatra's father died in 1998 of a heart attack. Sinatra Jr. is survived by his sisters, Nancy and Tina Sinatra, and a son, Michael Sinatra.
| | | | | | |
| --- | --- | --- | --- | --- | --- |
| 3/10/2016 | 71 | Keith Emerson | Emerson, Lake & Palmer | suicide by gunshot | Santa Monica, California |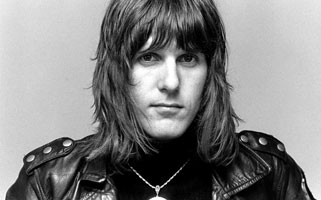 Keith Emerson
November 2, 1944 - March 10, 2016
Keith Emerson, keyboardist and founding member of the 1970s progressive rock group Emerson, Lake and Palmer, has died at home in Santa Monica, California. He was 71.
Emerson formed Emerson, Lake and Palmer in 1970, when the band debuted at the Isle of Wight Festival. The band included vocalist/bassist Greg Lake and drummer Carl Palmer.
| | | | | | |
| --- | --- | --- | --- | --- | --- |
| 3/9/2016 | 66 | Jon English | Australian singer/songwriter | aortic aneurysm | Newcastle, New South Wales, Australia |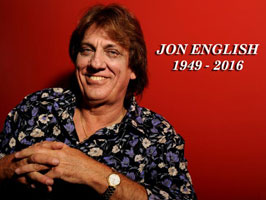 Jon English
March 26, 1949 - March 9, 2016
Jon English, Australian singer-songwriter, TV and stage actor, has died at age 66.
English's notable recordings include the songs Handbags and Gladrags, Hollywood Seven and Turn the Page, which was his first number one hit. Later songwriting successes include the theme song for the television miniseries Against The Wind, Six Ribbons, which became a number one hit in more than six countries.
On stage, English is remembered for his roles as Judas Iscariot in the Australian version of Jesus Christ Superstar and later as Pirate King in The Pirates of Penzance.
On television, he was well known for his lead role of Bobby Rivers in the 1991 sitcom All Together Now.
Jon English died after suffering an aortic aneurysm during a routine surgery.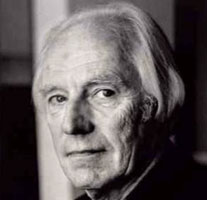 Sir George Martin
January 3, 1926 - March 8, 2016
Sir George Martin, Beatles producer, has died in his English home at age 90.
Martin also produced Cheap Trick, America, Celine Dion and many other of the greatest names in popular music.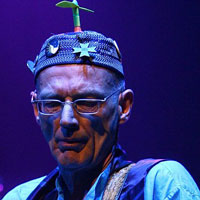 Ross Hannaford
December 1, 1950 - March 8, 2016
Ross Hannaford, regarded as one of Australia's finest rock guitarists, has died after a battle with cancer. He was 65.
Often referred to by his nickname "Hanna", Hannaford may be best remembered as the guitarist of the early 1970s Australian rock band Daddy Cool.
| | | | | | |
| --- | --- | --- | --- | --- | --- |
| 3/5/2016 | 53 | Chip Hooper | agent / manager | Cancer | |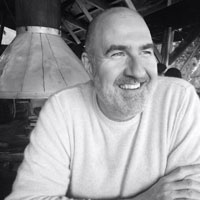 Chip Hooper

Chip Hooper, agent for Dave Matthews and Phish, has died after a long battle with cancer. Chip was Paradigm Talent Agency's head of music.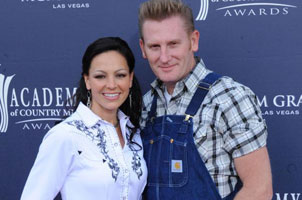 Joey Martin Feek

Joey Martin Feek, one half of country music duo Joey + Rory, has died after a battle with cervical cancer. She was 40.
Joey and her husband Rory were discovered in 2008 after appearing on the CMT show "Can You Duet." Their first single, "Cheater, Cheater," had a popular video with a cameo by Naomi Judd, a celebrity judge on "Can You Duet."
In 2009, the Feeks won top new vocal duo at the Academy of Country Music Awards. They were nominated for a Grammy Award in 2016 for "If I Needed You."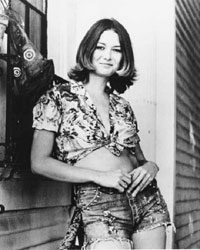 Gayle McCormick
November 26, 1948 - March 1, 2016
Gayle McCormick, singer of the Los Angeles pop rock group Smith, has died following a battle with cancer. She was 67 years old.
The band was best known for their hit "Baby It's You" from their 1969 debut album, A Group Called Smith. The song was a cover of a Burt Bacharach composition. "Baby It's You" was also covered by the Shirelles, the Beatles and others, but the Smith version is the best remembered. The song was also used in Quentin Tarantino's 2007 film Death Proof.
Smith followed-up with a second album in 1970 before disbanding. McCormick then started a solo career and had a minor hit with "It's a Cryin' Shame" from an eponymous solo in 1971, released Flesh And Blood the next year, and then delivered One More Hour in 1974 before leaving the music industry.
| | | | | | |
| --- | --- | --- | --- | --- | --- |
| 2/24/2016 | 69 | Lennie Baker | Danny and the Juniors / Sha Na Na | | Weymouth, Massachusetts |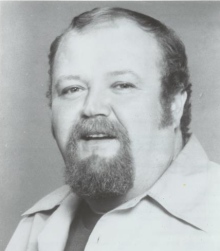 Lennie Baker
April 18, 1946 - February 24, 2016
Lennie Baker was an American singer and saxophone player for the 1950s rock group, Danny and the Juniors.
Baker was born in Whitman, Massachusetts. He went on to become a member of the musical group Sha Na Na, doing vocals and playing sax. He toured with the group, and appeared with them on the television series, Sha Na Na, which aired from 1978-1981. He was also in the movie Grease with them, singing lead on the song, Blue Moon.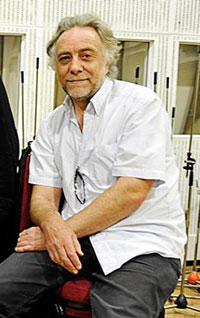 Allan Rouse

Abbey Road engineer Allan Rouse, who worked on most of the Beatles albums since Anthology, has passed.
Rouse joined the Abbey Road Studio in 1972 and contributed to numerous Beatles projects over the years including the 2009 Beatles remasters and the "LOVE" show in Las Vegas.
It was Rouse, along with Sir George Martin and his son Giles Martin, Kevin Howlett and Mike Heatley, who assembled the performances that became the two-CD set "Live at the BBC," released in 1994. Rouse also worked on the documentary "The Making of Sgt. Pepper," one of the earliest projects to include Beatles outtakes. Rouse and a team of engineers started work in 2004 on what became a five-year project to remaster the Beatles' catalog. The remastered CDs were released on Sept. 9, 2009.
| | | | | | |
| --- | --- | --- | --- | --- | --- |
| 2/22/2016 | 87 | Sonny James | country singer | | Nashville, Tennessee |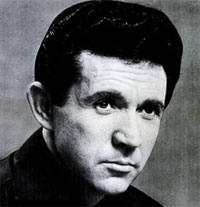 Sonny James
May 1, 1928 - February 22, 2016
Sonny James, country superstar, has died in hospice care in Nashville, Tennessee, at the age of 87.
Born James Hugh Loden in in Hackelburg, Alabama, his biggest hit was "Young Love" in 1957. A long series of other #1 hits followed, including "Need You" (1967) and "Here Comes Honey Again" (1971).
Sonny James was the first country star to appear on the Ed Sullivan show. In the 1960s, James and his Southern Gentlemen appeared on most of major TV shows including Andy Williams, Glen Campbell, Jimmy Dean, Mike Douglas, Merv Griffin, and The Joey Bishop Show. He was a multi-time guest on Hee Haw, and also on the Johnny Cash Show.
James was inducted into the Country Music Hall of Fame in 2006.
| | | | | | |
| --- | --- | --- | --- | --- | --- |
| 2/18/2016 | 52 | Paul Gordon | B-52s, keyboardist | | Nashville, Tennessee |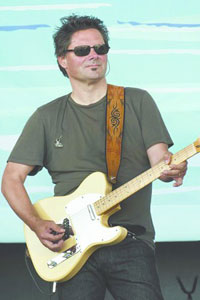 Paul Gordon
1963 - February 18, 2016
Paul Christian Gordon was a member of New Radicals and the keyboardist for the B-52s from 2007 until his death. Prior to joining the B-52s, Gordon was playing keyboards for the Goo Goo Dolls and guitar and keyboards with Lisa Marie Presley.
Gordon also worked with Natasha Bedingfield, Danielle Brisebois, Prince, Jennifer Nettles (Sugarland), Charles and Eddie, The Devlins, Erann DD, Jeffrey Gaines, John Gregory, Nona Hendryx, Carly Hennessy, The Juliet Dagger, Jill Jones, Chaka Khan, Lila McCann, Mandy Moore, Jenny Muldaur, Trine Riene, Wild Orchid and David Yazbek.
| | | | | | |
| --- | --- | --- | --- | --- | --- |
| 2/15/2016 | 57 | Vanity | Vanity 6 | kidney disease | Fremont, California |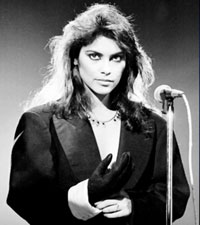 Vanity
January 4, 1959 - February 15, 2016
Vanity, lead singer of the '80s girl group Vanity 6 and an early protégé of Prince, has died after years of battling kidney disease and related illnesses.
Born in Canada as Denise Katrina Matthews, she began modeling and was soon discovered by Prince and recruited to be the singer of a female trio, Vanity 6. She and her band members (Susan Moonsie and Brenda Bennett) rose to fame on the strength of their dance hit "Nasty Girl," a song written and produced by Prince.
The band, who often dressed provocatively in lingerie, camisoles and garter belts, disbanded in 1983 after releasing only 1 album. Prince maintained the group, replacing her with a new lead singer, Apollonia Kotero, and renamed the group Apollonia 6. Reportedly, the number 6 in the band name refers to the breast count of the female trio.
In the mid-1980s, Vanity starred in several movies, notable the cult classics The Last Dragon and Action Jackson.
Besides Prince, Vanity has been romantically linked to Adam Ant, Billy Idol and Mötley Crüe bassist Nikki Sixx.
A 1994 crack cocaine overdose damaged her kidneys, requiring daily dialysis treatments. She renounced drugs and her former career and became a born-again Christian.
In 2004, her autobiography, entitled Blame It On Vanity, was published.
She died at a hospital in Fremont, California on February 15, 2016 at age 57 due to sclerosing encapsulating peritonitis ("Abdominal cocoon"), a complication of her kidney disease.
| | | | | | |
| --- | --- | --- | --- | --- | --- |
| 2/14/2016 | 87 | L.C. Ulmer | bluesman | | Ellisville, Mississippi |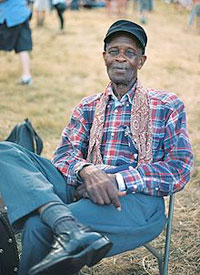 L.C. Ulmer
August 28, 1928 - February 14, 2016
Chester Ulmer was a delta blues musician. Throughout his life, Ulmer met or played with numerous notable musicians, including Elvis Presley, Les Paul and Mary Ford, Brook Benton, Nat King Cole, Fats Domino, Louis Armstrong, Muddy Waters, Elmore James, Howlin' Wolf, and Buddy Guy.
Ulmer was also featured in the 2008 documentary film M for Mississippi: A Road Trip Through the Birthplace of the Blues.
| | | | | | |
| --- | --- | --- | --- | --- | --- |
| 2/6/2016 | 74 | Dan Hicks | Dan Hicks and his Hot Licks | Cancer | Mill Valley, California |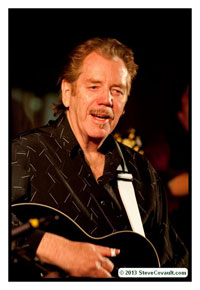 Dan Hicks
December 9, 1941 - February 6, 2016
Dan Hicks was a singer-songwriter who blended country, blues, jazz, swing and wry humor into his sound with Dan Hicks and His Hot Licks.
Hicks was born in Little Rock, Arkansas into a military family who moved to California when he was five. In 1959, he learned to play guitar and became part of the San Francisco folk music and coffeehouse scene. Hicks joined the San Francisco band The Charlatans in 1965 as drummer.
In 1967, Hicks formed Dan Hicks and His Hot Licks with violinist David LaFlamme. LaFlamme later left the Hot Licks to form his band, It's a Beautiful Day.
At the peak of his career, Hicks recorded several successful albums including Where's The Money?, Striking It Rich and Last Train To Hicksville. Hit songs included gems such as "I Scare Myself" and "Canned Music." The band became an important, influential part of the San Francisco music scene, with Hicks making the cover of Rolling Stone in August, 1973. However, he never shared the same commercial success as contemporaries and the classic line up of the band disintegrated in 1973 at the height of its popularity.
Hicks continued with music, working in various projects, including a band called the Acoustic Warriors. In 2000, he put together a new version of the Hot Licks and released "Beatin' the Heat", which featured cameos by longtime admirers Elvis Costello, Tom Waits, Rickie Lee Jones and Brian Setzer. Several more albums followed in the next decade, including a Christmas album in 2010. His 70th birthday concert, which featured Jones, Van Dyke Parks, David Grisman and other friends, was released in 2013.
Hicks had been suffering from throat and liver cancer.
| | | | | | |
| --- | --- | --- | --- | --- | --- |
| 2/3/2016 | 74 | Maurice White | Earth, Wind & Fire | Parkinson's disease | Los Angeles, California |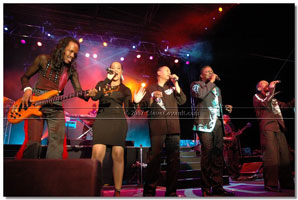 Maurice White
December 19, 1941 - February 3, 2016
Maurice White was the founder of the band Earth, Wind & Fire. The band, named for the three elements in White's astrological charts, enjoyed great commercial success in the 1970s and 1980s with horn-driven crossover hits such as "Shining Star," "Sing a Song" and "September."
White was born in Memphis, but moved to Chicago as a teenager. He was a session drummer for Chess Records from 1963 to 1967, and played on records by notables such as Etta James and Fontella Bass ("Rescue Me"). He later joined the jazz group the Ramsey Lewis Trio. He left Ramsey Lewis in 1969 and, with keyboardist Don Whitehead and singer Wade Flemons, founded Earth, Wind & Fire. Maurice's younger brother, Verdine White, joined the band in 1970.
White received many honors for his musical talents. He is a Grammy award winner and, and a member of Earth Wind & Fire, was inducted into the Rock 'n' Roll Hall of Fame.
White died in his sleep from the effects of Parkinson's disease at his home in Los Angeles, California on February 3, 2016 at the age of 74.
| | | | | | |
| --- | --- | --- | --- | --- | --- |
| 1/28/2016 | 74 | Paul Kantner | Jefferson Airplane, guitarist | | San Francisco, California |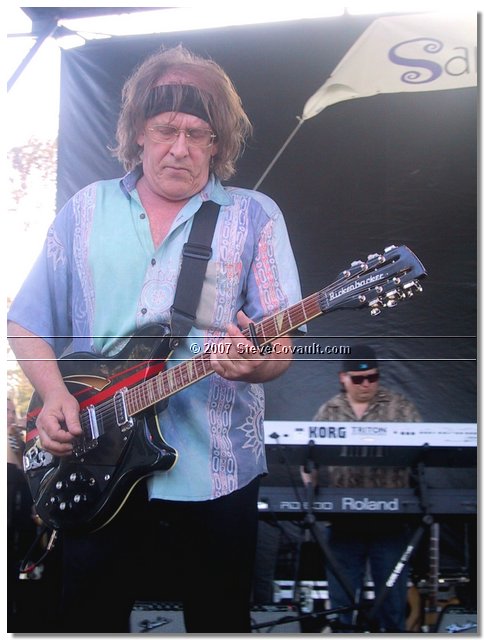 Paul Kantner
March 17, 1941 - January 28, 2016
Paul Kantner, founding member and guitarist of Jefferson Airplane and Jefferson Starship, has died at age 74.
Kantner died January 28, 2016 in San Francisco from multiple organ failure and septic shock after he suffered a heart attack days earlier.
| | | | | | |
| --- | --- | --- | --- | --- | --- |
| 1/28/2016 | 74 | Signe Anderson | Jefferson Airplane, singer | Chronic obstructive pulmonary disease (COPD) | Beaverton, Oregon |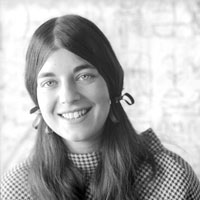 Signe Anderson
September 15, 1941 - January 28, 2016
Signe Anderson, the original vocalist for Jefferson Airplane, has died at age 74. Her vocals can be heard on the 1966 album "Jefferson Airplane Takes Off" especially on the song "Chauffeur Blues" (written by Memphis Minnie). She can also be heard on a few live recordings, most notably the 2010 vault release: Jefferson Airplane: Live at The Fillmore Auditorium 10/15/66 Signe's Farewell.
After moving to San Francisco, Signe married Jerry Anderson, one of the Merry Pranksters. They were married from 1965 to 1974.
She died on the same day as Airplane co-founder Paul Kantner.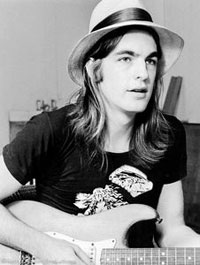 T.J. Tindall
1950 - January 26, 2016
T. J. Tindall was a Philadelphia area guitarist whose work is heard on 38 gold and platinum hits, including the O'Jays' "Back Stabbers" and the Trammps' "Disco Inferno."
| | | | | | |
| --- | --- | --- | --- | --- | --- |
| 1/23/2016 | 57 | Jimmy Bain | Rainbow / Dio, bassist | lung caner | at sea |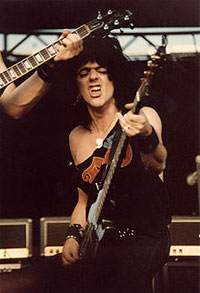 Jimmy Bain
December 19, 1947 - January 23, 2016
Jimmy Bain was best known for playing bass guitar in rock bands Rainbow and Dio (led by Ronnie James Dio). He also worked with Thin Lizzy frontman Phil Lynott, co-writing on his solo albums and appeared on Gary Moore's 1983 album Dirty Fingers.
On January 23, 2016, Jimmy Bain died while in his cabin on Def Leppard's "Hysteria on the High Seas" cruise. He was due to perform the next day with his group Last In Line featuring x-Dio bandmates Vivian Campbell and Vinny Apice.
| | | | | | |
| --- | --- | --- | --- | --- | --- |
| 1/18/2016 | 67 | Glenn Frey | Eagles, singer/songwriter | | New York, New York |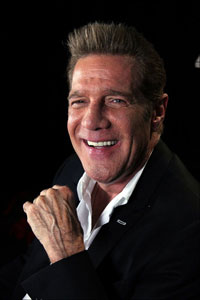 Glenn Frey
November 6, 1948 - January 18, 2016
Glenn Frey, founding member of the Eagles, has died at age 67.
Born in Detroit, he studied piano at age 5, later switching to guitar. He met fellow Detroit local Bob Seger, who wrote the first single for Frey's band The Mushrooms. In 1968, Frey recorded with Bob Seger, playing acoustic guitar and singing background vocals on Bob Seger's hit single, "Ramblin' Gamblin' Man."
After Frey moved to California in 1969, he founded Longbranch Pennywhistle, a duo with J.D. Souther. In 1970, he met Don Henley, and when Linda Ronstadt needed a backup band, she hired Frey, Henley, Randy Meisner, and Bernie Leadon on the advice of her boyfriend, J.D. Souther. Frey and Henley later joined Linda Ronstadt's backup band for her 1971 summer tour. Afterwards, Frey, Henley, Meisner and Leadon formed the Eagles, with Frey playing guitar and keyboards and Henley playing drums.
After the Eagles disbanded in 1980, Frey found success as a solo artist. He recorded "The Heat Is On", the theme song from the Eddie Murphy's film "Beverly Hills Cop" and "You Belong to the City" and "Smuggler's Blues" used on the Miami Vice TV series. During this period, he also worked in film and television. He appeared as a guest star on the "Miami Vice", "Nash Bridges" and "Wiseguy" TV shows. He had a starring role in the 1986 film "Let's Get Harry" and also appears in the Cameron Crowe film "Jerry Maguire."
Frey died at the age of 67 in New York City of rheumatoid arthritis, acute ulcerative colitis, and pneumonia while recovering from intestinal surgery.
| | | | | | |
| --- | --- | --- | --- | --- | --- |
| 1/17/2016 | 76 | Blowfly | rapper | Liver Cancer | Lauderdale Lakes, Florida |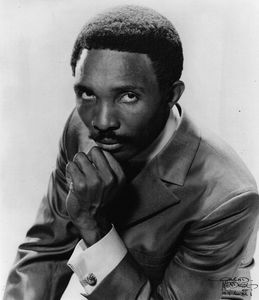 Blowfly
February 14, 1939 - January 17, 2016
Clarence Reid, better known by his stage persona Blowfly, has died of liver cancer at age 76.
Reid began his music career as a songwriter for the Miami record label TK Records in the 1960s. He wrote songs recorded by soul and funk artists, including Gwen McCrae's "Rocking Chair" and Betty Wright's "Clean Up Woman." He also wrote tracks for KC & The Sunshine Band, Sam & Dave and Bobby Byrd. He was also a recording artist, cutting many of his own songs, including "Nobody But You Babe".
He created his costumed alter ego Blowfly and released his first album in 1971: The Weird Wild World of Blowfly. As Blowfly, he recorded over 25 albums of comedic, sexually explicit rap songs that over the years traversed the genres of soul, R&B and hip-hop.
His life was chronicled in Jonathan Furmanski's 2011 documentary The Weird World of Blowfly. Reid died on January 17, 2016 from liver cancer and multiple organ failure at a hospice facility in Lauderdale Lakes, Florida. He was 76.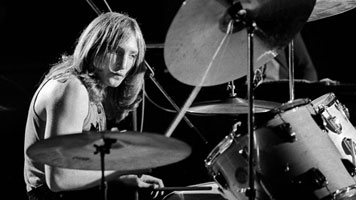 Dale "Buffin" Griffin
January 8, 1947 - January 17, 2016
Dale "Buffin" Griffin, drummer and founding member of the 1970's glam rock group Mott the Hoople, died in his sleep following a long battle with Alzheimer's. He was 67.
Griffin also served as producer on some of John Peel's BBC Radio 1 sessions. One such session by Nirvana resulted in the Incesticide tracks "Molly's Lips" and "Son of a Gun" as well as a cover of Devo's "Turnaround."

Mic Gillette
May 7, 1951 - January 17, 2016
Mic Gillette, founding member of Tower of Power, has died at age 64. Gillette was a trumpet and trombone player, famous for being a member of Tower of Power, Cold Blood, and The Sons of Champlin. He also toured and recorded with The Doobie Brothers (appearing on the Doobie's Live At Wolf Trap DVD), Blood, Sweat & Tears, and Santana among others.
| | | | | | |
| --- | --- | --- | --- | --- | --- |
| 1/16/2016 | 70 | Gary Loizzo | The American Breed, vocalist | Pancreatic Cancer | Orland Park, Illinois |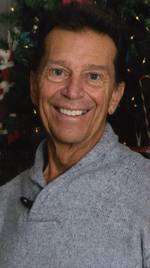 Gary Loizzo
August 16, 1945 - January 16, 2016
Gary Alexander Loizzo, lead vocalist of Chicago rock group the American Breed, has died at age 70. American Breed is remembered for their huge 1967 hit "Bend Me, Shape Me."
In the early 1970s, Loizzo started his own recording studio, Pumpkin Studios. He recorded REO Speedwagon, Styx, Bad Company, Slash, Survivor, Liza Minnelli, Tenacious D, Nelson, and many others, and was twice nominated for a Grammy award for Best Engineered Album of the Year.
In 2001, "Bend Me, Shape Me" was featured in the animated series "Futurama" in an episode entitled "Bendless Love."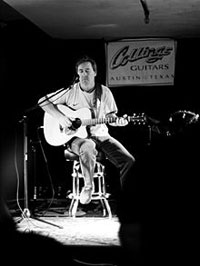 Pete Huttlinger
June 22, 1961 - January 15, 2016
Pete Huttlinger was an American guitarist, Nashville studio session player, and touring performer.
He was a member of John Denver's band from 1994 until the singer's death in 1997.
Huttlinger released several critically acclaimed albums, including Fingerpicking Wonder: The Music of Stevie Wonder (2009). His last release was 2013's McGuire's Landing/B> a CD that included a short story written by Huttlinger.
He played at New York City's Carnegie Hall and participated in both of Eric Clapton's Crossroads Festivals. Huttlinger also played guitar with LeAnn Rimes, including an appearance on BBC Television's "Live From Abbey Road," and ABC's "Dancing With The Stars."
Huttlinger suffered a stroke on January 11, 2016, and died four days later at the Vanderbilt University Medical Center in Nashville, Tennessee.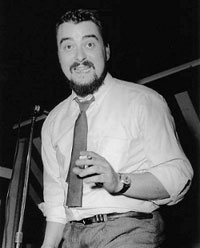 Giorgio Gomelsky
February 28, 1934 - January 13, 2016
Giorgio Gomelsky, Russian-born former manager of both the Yardbirds and Rolling Stones, has died. He was 81.
Gomelsky became famous as owner of the Crawdaddy Club in London that showcased the Rolling Stones in one of their first regular gigs. He later produced the first two albums by the Yardbirds.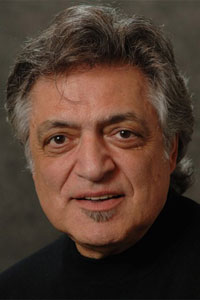 Joe Moscheo
August 11, 1937 - January 11, 2016
Joe Moscheo, who sang and performed with Elvis Presley as part of the gospel group The Imperials, died on Monday, January 11, 2016. The Imperials also backed headliners such as Jimmy Dean, Roy Clark, Carol Channing and Pat Boone.
Moscheo sang on Elvis' 1971 album He Touched Me. The album received a Grammy Award for Best Inspirational Performance of 1972.
He is a member of the Gospel Music Hall of Fame.
In 1978, he joined BMI and served as vice president of special projects, staying with the company for 16 years. His career also included time with the Gospel Music Association, the Board of Governors for the National Academy of Recording Arts and Sciences and the W.O. Smith/Nashville Community Music School.
| | | | | | |
| --- | --- | --- | --- | --- | --- |
| 1/10/2016 | 69 | David Bowie | singer/songwriter/actor | Liver Cancer | New York, New York |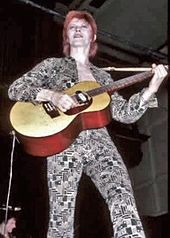 David Bowie
January 8, 1947 - January 10, 2016
Rock superstar David Bowie has died in New York City following a previously undisclosed, 18-month battle with cancer. He died just 2 days after his 69th birthday and the release of his final album, Blackstar.
| | | | | | |
| --- | --- | --- | --- | --- | --- |
| 1/4/2016 | 81 | Red Simpson | country songwriter | | Bakersfield, California |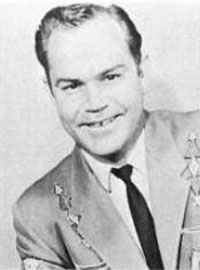 Red Simpson
March 6, 1934 - January 8, 2016
Red Simpson, one of the last surviving architects of country music's "Bakersfield Sound," has died after suffering a heart attack. He was best known for his trucker-themed songs such as "Roll, Truck, Roll", "Truck Driver's Heaven", "Truck Driver Man and Wife" and "The Flying Saucer Man and the Truck Driver."
| | | | | | |
| --- | --- | --- | --- | --- | --- |
| 1/4/2016 | 88 | Robert Balser | Beatles, animator | Respiratory Failure | Los Angeles, California |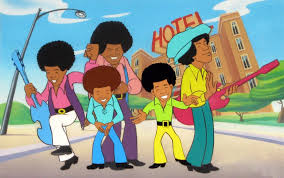 Robert Balser
March 25, 1927 - January 4, 2016
Robert Balser, animation director for the Beatles' "Yellow Submarine" film, has died at the age of 88. Balser later produced television's Jackson Five cartoon series, and directed the inventive "Den" segment of the classic 1981 movie "Heavy Metal", among other notable projects.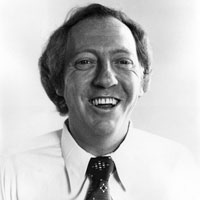 Robert Stigwood
April 16, 1934 - January 4, 2016
Robert Stigwood, the Australian-born producer who managed the Bee Gees, Eric Clapton and Cream then later created the movies "Saturday Night Fever" and "Grease" has died at age 81.
His entertainment empire grew to include the Robert Stigwood Organization and RSO Records, the 1970s home to soundtrack recordings for blockbuster movies such as Fame, Sparkle, The Empire Strikes Back, Return of the Jedi, Times Square, Grease, and Saturday Night Fever.
A famous 1966 incident with Stigwood involved Small Faces manager Don Arden. The Small Faces, upset with not being paid by Arden, tried to break free of their contract with him by asking Stigwood to manage them. When Don found out, he sent a group of thugs to Stigwood's office, smashed his desk and hung him out of his 4th floor office window, threatening to drop him if he worked with the Small Faces.
---