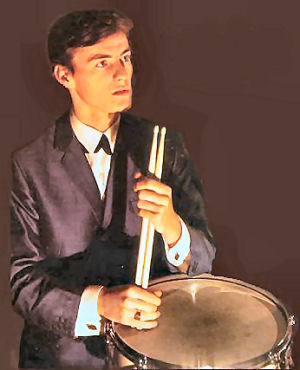 Tony Meehan
March 2, 1943 - November 28, 2005
Tony Meehan was a founding member of the British group The Shadows along with Jet Harris, Hank Marvin and Bruce Welch. He played drums on early Cliff Richard and The Shadows hits and on early Shadows instrumentals.
On January 1st, 1962, Paul McCartney, John Lennon, George Harrison and Pete Best were auditioned at Decca by Meehan, performing a selection of covers that The Beatles had performed in various clubs over the years, interspersed with three Lennon-McCartney originals. The Beatles later found out that their manager Brian Epstein had paid Meehan to produce the recordings made that day. Eventually, Decca rejected the Beatles and instead chose The Tremeloes, who had auditioned the same day.
| | | | | | |
| --- | --- | --- | --- | --- | --- |
| 11/05/2005 | 76 | Link Wray | surf guitarist | Heart Failure | Copenhagen, Denmark |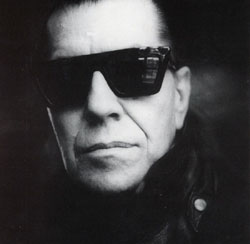 Link Wray
May 2, 1929 - November 5, 2005
Link Wray was one of the most influential guitarists of the 1950's. He introduced the distorted fuzz-tone sound on his million-selling 1958 single, "Rumble." After his initial hits, Wray's career had periods of retirement followed by renewed popularity, particularly in Europe. He recorded several albums with retro-rockabilly artist Robert Gordon and continued to tour up till his death, most recently with the San Francisco band Dieselhed.
His music has been featured in numerous films, including "Desperado", "Pulp Fiction", "Independence Day", "12 Monkeys", "This Boy's Life", Johnny Depp's "Blow", Brad Pitt's "Johnny Suede", and "Pink Flamingos".
Born Frederick Lincoln Wray Jr in Dunn, North Carolina, part Shawnee Indian, Wray frequently spoke of his ancestry in interviews. Three of his compositions bear the names of American Indian tribes: "Shawnee," "Apache," and "Comanche."
Link Wray passed away from heart failure at his home in Denmark on November 5, 2005. He was 76. Link was buried after a private service at Christians Church in Copenhagen, Denmark on November 18, 2005. He lived his last years on an island off Denmark with his wife, Olive.
| | | | | | |
| --- | --- | --- | --- | --- | --- |
| 10/04/2005 | 56 | Mike Gibbins | Badfinger, drummer | Brain Aneurysm | Florida |

Mike Gibbins
March 12, 1949 - October 4, 2005
Mike Gibbins, drummer for the star-crossed band Badfinger, passed away from a brain aneurysm in his sleep at his Florida home. He was 56.
Badfinger, originally known as The Iveys, rose to fame in the 1960's. They were the first artist signed to the Beatles' Apple Records label. The group remained closely tied to the Beatles. Paul McCartney wrote the group's hit "Come and Get it" featured in the great 1969 film "The Magic Christian". Gibbons and other members of Badfinger had their hands in post-Beatles projects including John Lennon's "Imagine" and George Harrison's "All Things Must Pass."
Badfinger had a tragic history and never reached the superstar status they deserved. On April 23, 1975, frontman Pete Ham hung himself, blaming the band's manager is his suicide note; Tom Evans took his own life on Nov. 19, 1983.
After leaving Badfinger, Gibbins released four solo albums: A Place in Time, More Annoying Songs, Archeology and In the Meantime. He also contributed drums on the big hit "It's a Heartache" by Bonnie Tyler.
Mike was known for his quick wit and friendly personality. He leaves behind his wife Ellie, two sons and an older son from his first marriage.
| | | | | | |
| --- | --- | --- | --- | --- | --- |
| 10/01/2005 | 55 | Paul Pena | bluesman | | San Francisco, California |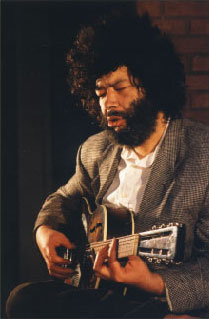 Paul Peña
January 26, 1950 - October 1, 2005
Paul Pena was a critically-acclaimed bluesman, almost completely blinded from birth by glaucoma. He is most known as the author of the song "Jet Airliner", a 1977 radio hit for the Steve Miller Band. His quest to immerse himself in Tuvan throat singing (an arcane art form from a region in central Asia that involves producing more than one note at the same time) became the subject of the 1999 documentary movie "Genghis Blues".
In his musical career Paul played with many of the blues greats including John Lee Hooker, B.B. King, Muddy Waters, Mississippi Fred McDowell, and T. Bone Walker.
Pena died in his San Francisco, California, apartment of complications from diabetes and pancreatitis.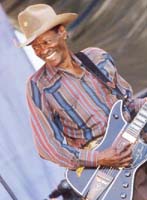 Clarence "Gatemouth" Brown
April 18, 1924 - September 10, 2005
Clarence "Gatemouth" Brown, a Grammy-award winning singer and guitarist who built a career playing blues, country, jazz and Cajun music, has died in his childhood hometown of Orange, Texas. Brown had evacuated from his home in Slidell, Louisiana in advance of Hurricane Katrina. His home was destroyed by the hurricane. His black Cadillac was seen parked in a pile of debris, including a sodden guitar case.
Nicknamed "Gatemouth" because of his distinctive deep voice, Clarence was known for performing wearing his trademark cowboy hat and boots. Never content to be pigeon-holed to a single musical style, he was determined to do things his way. Country, jazz, blues, zydeco and even calypso were all heard in his concerts. He won a Grammy in 1982.
He reportedly had suffered from emphysema, lung cancer and heart disease over the year before his death.
Hurricanes would continue to torture Mr. Brown even after his death. On September 13, 2008, Hurricane Ike roared through the Hollywood cemetery (Orange, Texas) where he was buried. The top of Brown's vault popped off from the force of the water, and his bronze casket floated away. Three jars of Bama grape jelly remained by his aluminum marker, no doubt left by a fan of his instrumental classic "Grape Jelly."
| | | | | | |
| --- | --- | --- | --- | --- | --- |
| 09/02/2005 | | Dru Lombar | Grinderswitch | Heart Attack | Jacksonville, Florida |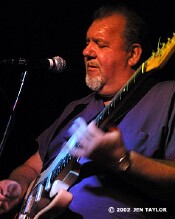 Dru Lombar

Singer and guitarist Dru Lombar has passed away. He suffered a massive heart attack in July 2005 and had been in a coma.
As a founding member of Grinderswitch, a band composed of roadies for the Allman Brothers, Dru was at the forefront of the Macon, Georgia and Capricorn Records music scene of the 1970s. He was later a member of Dr. Hector and the Groove Injectors, a Southern rock band on the King Snake label.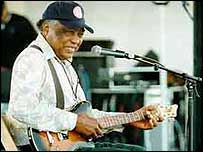 R. L. Burnside
November 23, 1926 - September 1, 2005
R. L. Burnside was born near Oxford, Mississippi. His raw blues style was learned from his neighbor, Mississippi Fred McDowell. Burnside moved to Chicago in the 1940s, but came back south after his father, uncle and a brother were killed in the city. Later, he served six months in jail after shooting a man Burnside said was trying to run him out of his home.
Burnside gained fame relatively late in life, not touring in earnest until the 1990's. A break came in 1992, when he was featured in a documentary film based on author Robert Palmer's book "Deep Blues". Subsequently, Palmer produced R.L.'s "Too Bad Jim" for the fledgling Fat Possum label. In 2004, he suffered a heart attack and underwent bypass surgery from which he never fully recovered. He passed away at a Memphis hospital and is survived by his wife, Alice Mae, 12 children (one preceded him in death) and numerous grandchildren.
| | | | | | |
| --- | --- | --- | --- | --- | --- |
| 08/21/2005 | 71 | Robert Moog | Inventor of the Moog synthesizer | Brain Cancer | Asheville, North Carolina |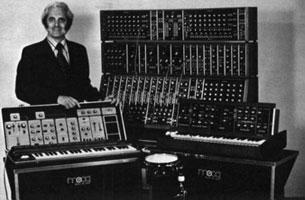 Robert Moog
May 23, 1934 - August 21, 2005
Robert Moog invented the first practical commercial synthesizer, the Moog synthesizer, introuduced in 1964. This was followed in 1970 by a more portable model, the Minimoog.
Moog helped create fundamental synthesizer concepts such as the pitch wheel, modularity, envelope generation, and voltage control. He is credited for helping bring synthesizers to a wider audience and influencing the development of popular music. Moog's development was driven by requests and suggestions from musicians including Richard Teitelbaum, Herb Deutsch, Vladimir Ussachevsky, and Wendy Carlos.
In later years, Moog taught at the University of North Carolina at Asheville, and worked on designs for further instruments, including a piano operated by touchscreen.
Moog was diagnosed with a glioblastoma multiforme (GBM) brain tumor on April 28, 2005. He died on August 21, 2005 at the age of 71 in Asheville, North Carolina.
In August 2019, the Bob Moog Foundation opened the Moogseum, a museum dedicated to Moog's work. The displays include rare theremins, prototype synthesizer modules, and Moog's documents
<! #2005 #Drums #Stones #Who >
| | | | | | |
| --- | --- | --- | --- | --- | --- |
| 08/06/2005 | 66 | Carlo Little | drummer | Lung Cancer | Cleadon, Tyne and Wear, England |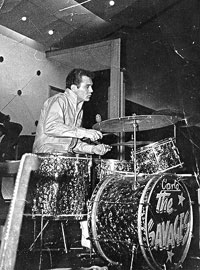 Carlo Little
December 17, 1938 - August 6, 2005
Carl O'Neil Little, better known as Carlo Little, was a rock and roll drummer in the London nightclub scene of the 1960s. He played in an early version of The Rolling Stones and with Cyril Davies' All Stars and was a founding member of Screaming Lord Sutch's Savages.
He once gave drum lessons to The Who's Keith Moon.
| | | | | | |
| --- | --- | --- | --- | --- | --- |
| 08/04/2005 | 70 | Little Milton Campbell | bluesman | Stroke | Memphis, Tennessee |
| 07/22/2005 | 64 | Eugene Booker Record | Chi-Lites, singer | Cancer | Chicago, Illinois |
| 07/21/2005 | 64 | Long John Baldry | pioneering British blues musician | Chest Infection | Vancouver, Canada |
| 07/01/2005 | 68 | Renaldo "Obie" Benson | Four Tops, singer | Lung Cancer | Detroit, Michigan |
| 07/01/2005 | 54 | Luther Vandross | R&B singer | Stroke | Edison, New Jersey |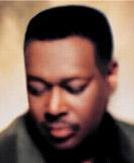 Luther Vandross
April 20, 1951 - July 1, 2005
R&B crooner Luther Vandross, known for his silky tenor that made women swoon, has passed away due to complications brought on by a stroke he suffered in April 2003.
He began his career in the '70s, singing for commercials and as a backup singer for Barbra Streisand and Donna Summer. After a chance meeting with David Bowie in 1975, Vandross was asked to sing backup on Bowie's album, "Young Americans." Later, Vandross served as Bowie's opening act.
Vandross used his own money to produce his 1981 debut album, "Never Too Much." It went on to top the R&B charts and sold 2 million copies.
Not until 1990 did Vandross score his first top 10 hit, the cross-over hit "Here & Now."
Luther was also known as the inventor of the "Luther Burger," a bacon cheeseburger served on a Krispy Kreme doughnut bun.
| | | | | | |
| --- | --- | --- | --- | --- | --- |
| 06/25/2005 | 62 | Chet Helms | concert promoter | Stroke | San Francisco, California |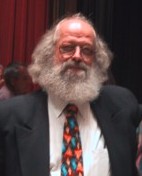 Chet Helms
August 2, 1942 - June 25, 2005
Chester Leo Helms was an important figure in the 1960's music scene in San Francisco. Helms was the founder and manager of Big Brother and the Holding Company and recruited Janis Joplin from Texas to join the band. As a music promoter, he organized free concerts at Golden Gate Park and ran the Avalon Ballroom at 1268 Sutter Street.
Chet suffered from Hepatitis C and died after suffering a stroke. He was 62.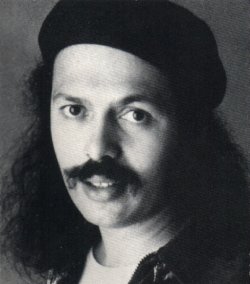 Domenic Troiano
January 17, 1946 - May 25, 2005
Domenic Troiano was a Canadian rock guitarist.
Born Michele Antonio Troiano in Modugno, Italy, Troiano became a naturalized Canadian in 1955. He was raised in Toronto and began playing guitar at age 15. He was a guitarist for Ronnie Hawkins, James Gang, The Guess Who and Bush. He performed with the Domenic Troiano Band in the late 1970s. He also wrote music for television including the series Night Heat. Songs composed by Troiano, such as "I Can Hear You Calling", have been performed by other artists including Three Dog Night. His guitar work can be heard on recordings by Moe Koffman, Joe Cocker, James Cotton and Long John Baldry.
He was inducted into the Canadian Music Hall of Fame in 1996.
| | | | | | |
| --- | --- | --- | --- | --- | --- |
| 05/24/2005 | 71 | Vivian Liberto Distin | wife of Johnny Cash | Lung Cancer | Ventura, California |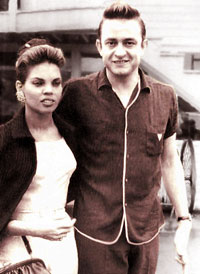 Vivian Liberto Distin
April 23, 1934 - May 24, 2005
Vivian Liberto Distin, the first wife of Johnny Cash, who pledged to remain faithful to her in his song "I Walk the Line", has died in Ventura, California at age 71. Mrs. Distin met "The Man in Black" at a skating rink in San Antonio three weeks before the US Air Force sent him to Germany in 1950. They stayed in touch, exchanging more than 10,000 pages of letters that Mrs. Distin planned to use for an autobiography. Country singer Rosanne Cash is the oldest of four daughters Mrs. Distin and Cash had together. Their 13-year marriage ended in 1968. Cash remarried that same year, to the late country singer June Carter.


Bobby Thompson
July 5, 1937 - May 18, 2005
Bobby Thompson was a banjo and rhythm guitar player in great demand as a studio musician in Nashville, recording with legends including: Johnny Cash, Marty Robbins, Jim & Jesse, Hank Snow, Tammy Wynette, Elvis Presley, Carl Perkins, Jerry Lee Lewis, Loretta Lynn, Bill Monroe, Dolly Parton, Perry Como, Eddy Arnold, Les Paul, Connie Smith, Merle Haggard, Trini Lopez, the Monkees, Olivia Newton-John, Melanie, Jimmy Buffett, Dr. Hook, Leon Russell, Neil Young and many others.
Bobby also played banjo on the Theme from "Hee Haw" and the movie soundtracks "Coal Miners' Daughter", "Five Easy Pieces", "Smokey & the Bandit I&II", "Urban Cowboy" and others.
| | | | | | |
| --- | --- | --- | --- | --- | --- |
| 05/10/2005 | 47 | David Wayne | Metal Church, Vocalist | | Tacoma, Washington |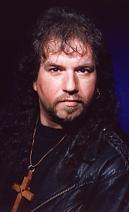 David Wayne
January 1, 1958 - May 10, 2005
Original METAL CHURCH frontman David Wayne has passed away at age 47. He died of complications from injuries he received in a head-on car crash several months earlier.
Wayne sang on METAL CHURCH's first two albums (1984's "Metal Church" and 1986's "The Dark") before leaving the group. Wayne then joined up with members of HERETIC to form REVEREND. He eventually rejoined METAL CHURCH in time for their 1999 reunion album, "Masterpeace". A solo effort entitled "Metal Church" followed in 2001.
David died at his home in Tacoma, Washington and was laid to rest in Evergreen Memorial Gardens Cemetery in Vancouver, Washington.
Scott Larned
July 3, 1969 - April 24, 2005
Scott Larned, keyboardist and co-founder of the Grateful Dead tribute band Dark Star Orchestra, has passed away of a sudden heart attack.

Could Scott be another victim of the Grateful Dead keyboard curse? Three of the Dead's keyboard players have died before their time: Ron "Pigpen" McKernan of liver disease, Keith Godchaux in a car crash and Brent Mydland from a drug overdose.
John Fred Gourrier
1941 - April 15, 2005
John Fred Gourrier, best known for his 1960s hit "Judy in Disguise (With Glasses)" has died. John Fred & His Playboy Band recorded their only hit, a parody of the 1967 Beatles' song "Lucy in the Sky With Diamonds", in New Orleans with the Fats Domino band.
Johnnie Johnson
July 8, 1924 - April 13, 2005
Johnnie Johnson, a Rock 'n' Roll pioneer who teamed with Chuck Berry for hits like "Roll Over Beethoven" and "No Particular Place to Go," has died at age 80.
Though he was never a household name, Johnson and Berry's long collaboration helped define early Rock 'n' Roll. Johnson often composed the music on piano, then Berry converted it to guitar and wrote the lyrics. In fact, Berry's "Johnny B. Goode" was a tribute to Johnson.
Johnson is a 2001 member of the Rock 'n' Roll Hall of Fame and was posthumously awarded the Congressional Gold Medal for breaking racial barriers in the Marine Corps during World War II.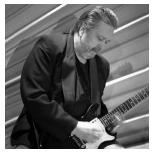 Rod Price
Well, I hate to see you cry
Wipe the water from your eye
I'd love to hear you say
You need me anyway
There's one thing you should know
I hate to see, hate to see you go.

From the song "Hate to See You Go" on Foghat's 1974 "Rock and Roll Outlaws" album.
| | | | | | |
| --- | --- | --- | --- | --- | --- |
| 03/16/2005 | 53 | Jakson Spires | Blackfoot, drummer | Brain aneurysm | Ft. Pierce, Florida |


Jakson "Thunderfoot" Spires
April 12, 1951 - March 16, 2005
Jakson Spires, the powerhouse drummer of Blackfoot and The Southern Allstars, died the afternoon of March 16 in a Florida hospital where he had been on life support for three days. Jakson suffered "something like a brain aneurysm," when a blood vessel burst in his brain.
Jakson and band mates Greg T. Walker, Charlie Hargrett and Bobby Barth had recently reformed Blackfoot and planned to tour. Jak was also a full time drummer for The Southern Rock Allstars, along with friends Jay Johnson, Charlie Hart, Scott Mabry and Jimmy Farrar.
Sleep well in heaven Thunderfoot!
| | | | | | |
| --- | --- | --- | --- | --- | --- |
| 03/10/2005 | 37 | Jackie Neal | blues singer | Murdered | Baton Rouge, Louisiana |
Jackie Neal
July 7, 1967 - March 10, 2005
Jacqueline "Jackie" Neal was an American blues singer and daughter of Raful Neal.
She made her debut with her 1995 album, "The Blues Won't Let You Go" and was best known for her hit single "Right Thang, Wrong Man, The Way We Roll".
Jackie was shot and killed by her ex-boyfriend, James White, on March 10, 2005 in Baton Rouge, Louisiana. She was 37.
Mindy Jostyn
June 5, 1956 - March 10, 2005
Mindy Jostyn was an American singer and multi-instrumentalist. She played violin, guitar and harp. Before her solo career she worked with artists like Joe Jackson, Billy Joel, The Hooters, Cyndi Lauper, Jon Bon Jovi and Shania Twain.
Jeremy B. Russell
August 31, 1944 - March 8, 2005
Jeremy B. Russell, who co-founded the San Francisco heavy metal band Blue Cheer at the height of the Haight-Ashbury era, died at his Arizona home after a long battle with blood and liver diseases. He was 60.
Mr. Russell, known as Jerry, was born in New York, moved to San Francisco with his family when he was young. His brother is noted Rock 'n' Roll Photographer Ethan Russell.
In 1965, after a stint in the National Guard, Mr. Russell and his close friend Eric Albronda formed Blue Cheer. They became the premier San Francisco heavy rock band of the era.
In the early 1970s, Mr. Russell moved to London, where he worked in many of the best known recording studios of the day. He worked on sessions with The Rolling Stones, Led Zeppelin, Sly Stone, Steve Winwood and other greats.
Jeremy returned to the United States in the mid-1970s and went to work on his family's horse ranch in the Carmel Valley. The Double H Ranch was built by Jeremy's Grandfather and his wife Helen Crocker, from a well-known San Francisco Family. After the death of Jerry's Father, Charles H. Russell, in 1981, the ranch was sold.
Soon after, Mr. Russell moved to Arizona, where he met and married his wife, Anne. Mr. Russell worked as a bartender and maitre d'hotel at the Arizona Inn.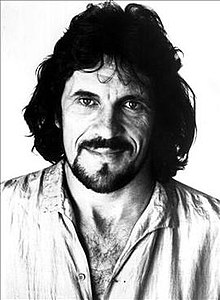 Jim Capaldi
August 2, 1944 - January 28, 2005
Jim Capaldi, born James Nicola Capaldi, the British drummer for the classic rock band Traffic, has died in London from cancer. He was 60.
In 1967, Capaldi co-founded Traffic with the late Chris Wood (who died in 1983), Steve Winwood and Dave Mason. Traffic had great success in the 1960's and 1970's with hit albums including "Mr. Fantasy", "John Barleycorn Must Die" and "The Low Spark of High-Heeled Boys". Traffic disbanded in 1974 after releasing "When the Eagle Flies", but reunited for a reunion tour in the summer of 1994. In 2004, Traffic was inducted into the Rock 'n' Roll hall of fame.
Capaldi released several solo albums, starting with "Oh How We Danced" and "Whale Meat Again". His third album "Cut Short Draw Blood" appeared in 1975 and contained the song "Love Hurts", a hit for Nazareth.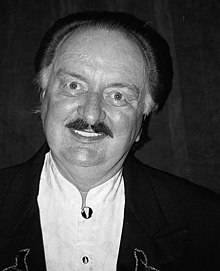 Ray Peterson
April 23, 1939 - January 24, 2005
Ray Peterson was an American pop singer who is best remembered for singing "Tell Laura I Love Her" and "Corrine, Corrina".
Born in Denton, Texas, and blessed with a four octave voice, Peterson moved to Los Angeles and recorded several songs for RCA Victor that were minor hits. "The Wonder of You" made it into the Top 40 of the Billboard Hot 100 chart on June 15, 1959. The song would later be recorded by Elvis Presley, with whom Peterson became friends.
Peterson scored a Top 10 hit with the teenage tragedy song, "Tell Laura I Love Her". In the UK, Decca Records made the decision not to release the song on the grounds that it was "too tasteless and vulgar," and destroyed about twenty thousand copies that had already been pressed. Welsh singer Ricky Valance recorded a version of the song and scored a UK number one hit with it in 1960.
In 1960, Peterson created his own record label, Dunes Records, with his manager Stan Shulman. He enlisted the help of record producer Phil Spector on his next singles "Corrine, Corrina" and "I Could Have Loved You So Well" which briefly charted. Peterson then recorded another teenage tragedy song "Give Us Your Blessing." In 1965, the song was covered by the Shangri-Las and became a Top 30 hit.
Later in life, Peterson moved to Nashville, Tennessee and became a Baptist Church minister, occasionally playing the oldies music circuit. In 1981 he released a Christian folk rock album called Highest Flight, which was also released as My Father's Place.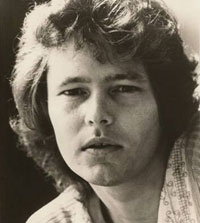 Jimmy Griffin
August 10, 1943 - January 11, 2005
James Arthur "Jimmy" Griffin, co-founder of the 1970s pop sensation Bread, has died at his Franklin, Tennessee home of complications from lung cancer. He was 61.
Griffin played guitar and sang harmony vocals on Bread soft rock hits like "Baby I'm-a Want You" and "Make it With You". Bread was originally a trio with David Gates, Robb Royer and Jimmy Griffin. Mike Botts joined for the second album in 1970. Griffin and Royer teamed with Fred Karlin to write "For All We Know" for the film "Lovers and Other Strangers." It won the 1970 Academy Award for best song and became a top five hit for the Carpenters in 1971.
Griffin left the band in 1973 after a dispute with Gates over songwriting, only to rejoin later before the band's litigious break up in 1978.
In the 1980s, Griffin formed the band Black Tie with Billy Swan and former Eagles member Randy Meisner. He became a regular on the Nashville scene in the early 1990s with the band the Remingtons and participated in a 1997 reunion of Bread.
He is survived by his wife, Marti; a daughter, Alexis; and a son, Jacob.


Spencer Dryden
April 7, 1938 - January 11, 2005
Spencer Dryden, drummer for the Jefferson Airplane during the height of the band's popularity, has died at his home at age 66. He had long suffered from health problems and succumbed to stomach cancer.
Spencer was born April 7, 1938, the son of Charlie Chaplin's half-brother, British actor Wheeler Dryden. After attending Glendale High School, in 1955 he graduated from the Army and Navy Academy in Carlsbad, California. He played in some early Rock 'n' Roll bands but soon discovered jazz and was working as a drummer at the Pink Pussycat (a Hollywood strip club) when session drummer Earl Palmer recommended him to the Airplane's manager, Matthew Katz.
He replaced Skip Spence, who went on to start another Fillmore-era San Francisco rock group, Moby Grape. He drummed on the Airplane's most famous albums, "Surrealistic Pillow", "After Bathing At Baxter's", "Bless Its Pointed Little Head", "Crown Of Creation" and "Volunteers" before playing his last gig with the Airplane on March 23, 1970.
Starting in 1967, Spencer had a well-publicized relationship with Grace Slick, the band's singer. On January 26, 1970, he married Sally Mann, a groupie, at the Airplane House, the famous 2400 Fulton Street in San Francisco. Grace Slick was matron of honor and Paul Kantner was best man at the wedding. Spencer and Sally had a son named Jesse, but divorced by 1973.
After leaving the Airplane, Dryden joined the country-rock outfit New Riders of the Purple Sage. In 1977, he became their manager. Later he performed with the Dinosaurs and Fish & Chips featuring other San Francisco psychedelic rock veterans (Barry Melton, ex-Country Joe & the Fish, and John Cipollina, ex-Quicksilver Messenger Service).
Spencer did not participate in the Jefferson Airplane's 1989 reunion, although he did show up for Airplane's 1996 induction into the Rock and Roll Hall of Fame.
In recent years, Spencer fell on hard times and retired from the music business. He suffered from a number of health problems including heart surgery and hip replacement. Spencer died in relative obscurity, reportedly living in a shack at the back of a rented property in Petaluma. He is survived by three sons; Jeffrey, Jesse and Jackson Dryden.
| | | | | | |
| --- | --- | --- | --- | --- | --- |
| 01/05/2005 | 50 | Danny Sugerman | Doors, Manager | Lung Cancer | West Hollywood, California |


Danny Sugerman
October 11, 1954 - January 5, 2005
Danny Sugerman, writer and longtime manager of The Doors, has died at his home in West Hollywood. He was 50.
In 1967, Danny's fascination with The Doors leads him into the Doors organization. As a young teenager, he would skip school and take the bus to the Doors office in Hollywood. There he would assemble scrapbooks of clippings and concert reviews. Befriended by Jim Morrison, who he idolized, Danny was offered a first job answering fan mail.
When Morrison died in 1971, Sugerman began writing concert reviews and articles and founded a fanzine called Heavy Metal Digest. In 1973, he served as publicist and manager for Ray Manzarek's solo career; Later he would co-manage the Doors and serve as the caretaker of their legend, promoting them tirelessly. Sugerman also went on to manage Iggy Pop and served as a consultant to Oliver Stone on his 1990 Movie "The Doors".
When Danny spoke at a Doors Fan Festival in 2002, where this photo was taken, he mentioned that he was suffering from lung cancer. He found it ironic that after his many years of hardcore Heroin abuse, it was the cigarette smoking that was killing him.
With veteran music journalist Jerry Hopkins, Sugerman co-authored the highly successful Doors biography "No One Here Gets Out Alive". Sugerman also wrote "Appetite for Destruction." about the band Guns and Roses and a 1989 autobiography: "Wonderland Avenue: Tales of Glamour and Excess", which details his early days with the Doors and his later drug problems. After giving up drugs, Sugerman became active with the Drug Policy Foundation, Musicians' Assistance Program and NARAS' MusiCares Foundation.
Sugerman is survived by his wife, the former Fawn Hall (Oliver North's secretary during the 1980s Iran-Contra scandal), and a brother and sister. The family is requesting that in lieu of flowers, a donation be made in Danny's name to the MusiCares/MAP Fund, 817 S. Vine Street, Hollywood, CA, 90038.
---