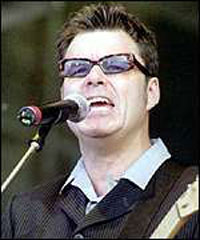 Stuart Adamson
April 11, 1958 - December 16, 2001
Stuart Adamson, lead singer of the Scottish rock band Big Country, died under mysterious circumstances. After disappearing from his home in Nashville, Tennessee, he was found several weeks later in the Honolulu Best Western Plaza hotel, a rope around his neck hanging from a closet rod, an apparent suicide.
Stuart was battling alcoholism and was due to appear in court on a drunk driving charge. His second wife, Melanie Shelley, had initiated divorce proceedings, perhaps contributing to a mental breakdown. He left no will.
Adamson first tasted success in 1977 with the Scottish punk band "The Skids", who scored songs on the charts. In 1982, Adamson formed Big Country who hit with the song "In a Big Country" and sold over 10 million albums.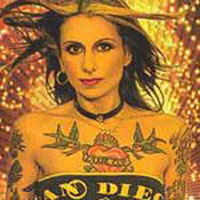 Bianca Halstead
May 5, 1965 - December 15, 2001
Bianca Halstead (a.k.a. Bianca Butthole), bassist/singer for Los Angeles hard rocking bands Betty Blowtorch and Butt Trumpet, was killed in a car accident on I-10 near New Orleans. Halstead was a passenger in a Corvette driven by Brian McAllister, a Chicago-area fan who had befriended the band. They were returning to the group's hotel in the early morning after a show at The Howling Wolf, a New Orleans club, when the Corvette, traveling in excess of 100 mph, sideswiped another car, slid into oncoming traffic and was hit by another vehicle. Halstead died instantly and the other driver was seriously injured. McAllister was later sentenced to five years in prison for vehicular homicide while under the influence of alcohol.
Bianca is buried in the "Garden of Legends" at Hollywood Forever Cemetery in Los Angeles, California.
| | | | | | |
| --- | --- | --- | --- | --- | --- |
| 12/3/2001 | 58 | Grady Martin | country guitarist | | Lewisburg, Tennessee |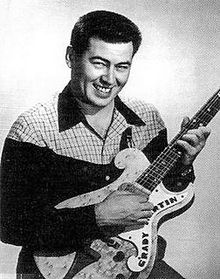 Grady Martin
January 17, 1929 - December 3, 2001
Grady Martin was a Nashville session guitarist. He played guitar on hits such as Marty Robbins' "El Paso", Loretta Lynn's "Coal Miner's Daughter" and Sammi Smith's "Help Me Make It Through the Night". During a nearly 50-year career, Martin backed such names as Elvis Presley, Buddy Holly, Johnny Burnette, Don Woody and Arlo Guthrie, Johnny Cash, Patsy Cline and Bing Crosby.
Grady is a member of the Rockabilly Hall of Fame and was elected to the Country Music Hall of Fame in March 2015.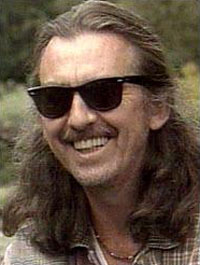 George Harrison
February 25, 1943 - November 29, 2001
John P. Roberts
1945 - October 27, 2001
John P. Roberts was a businessman who bankrolled the Woodstock Festival. He was the heir to the Polident/Poli-Grip denture adhesive fortune.
Jay Livingston
March 28, 1915 - October 17, 2001
Jay Livingston, along with songwriter partner Ray Evans, composed songs, primarily for films. Livingston wrote the music and Evans the lyrics.
Their most famous compositions include the song "Whatever Will Be, Will Be (Que Sera, Sera)," featured in the movie The Man Who Knew Too Much and the Christmas song "Silver Bells", heard in the film The Lemon Drop Kid. They also wrote theme music for TV shows including Bonanza and Mr. Ed.
Livingston is an inductee in the Songwriters Hall of Fame. His brother, longtime Capitol Records executive Alan W. Livingston, is best known for creating "Bozo the Clown" and signing Frank Sinatra and The Beatles to the Capitol label.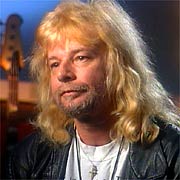 Leon Wilkeson
April 2, 1952 - July 27, 2001
Leon Wilkeson was bass guitarist for Lynyrd Skynyrd from 1972 until his death in 2001. His nickname "Mad Hatter" came from his habit of wearing colorful hats on stage.
Raised in Jacksonville, Florida, Leon first learned bass guitar as a teenager, trying to emulate Paul McCartney, his favorite member of the Beatles. He quickly became one of the top bassists in the area and was hired for Donnie Van Zant's new project, Lynyrd Skynyrd. However, Wilkeson got cold feet about concerns of "Life on the Road" and took a job stocking ice cream. He had second thoughts, however, and rejoined the group just as sessions were wrapping up for their debut album Pronounced Leh-Nerd Skin-Nerd.
Somewhere along the line, Wilkeson acquired a "Fenderbird" bass from John Entwistle. Wilkeson can be seen playing this bass in a 1975 Lynyrd Skynyrd performance at the Old Grey Whistle Test venue. The Fenderbird bass mated a custom made Gibson Thunderbird body to a Fender Precision Bass neck.
Leon survived the October 20, 1977 plane crash that killed several band members. After the crash, he bowed out of the spotlight for the remainder of the 1970s. He left arm was badly mangled in the crash and he never fully recovered from the injury; he had to play bass in a more upright position as he could not fully extend his arm.
Leon next emerged for Rossington-Collins Band's 1980 debut album Anytime Anyplace Anywhere, an under-rated Southern rock classic. But shortly after the release of their second album, 1982's This is the Way , the band split up. Next, Leon teamed with Skynyrd guitarist Allen Collins to form a new band, the Allen Collins Band, which issued a single album Here There in Back in 1983. This album is now very difficult to find.
By 1987, Wilkeson signed on with a reunited version of Skynyrd (with Ronnie Van Zant's younger brother, Johnny, supplying lead vocals). This reunited version of Lynyrd Skynyrd went out on a successful, sold out tour. The new version of Skynyrd continued to tour and release albums on a regular basis, when another mishap almost cost Wilkeson his life during the early '90s. Guitarist Ed King found Wilkeson (still sleeping) with his throat cut and bleeding profusely on the group's tour bus, and was rushed to the hospital. The bassist was patched up and able to continue on with Skynyrd, but exactly who was to blame for the incident remains unsolved to this day (King blamed Wilkeson's then-girlfriend, while she blamed King).
Wilkeson was found dead on July 27, 2001 in a Ponte Vedra Beach, Florida hotel room. Wilkeson had apparently been suffering from chronic liver and lung disease, the cause of death was deemed 'from natural causes.' He has been scheduled to play with Lynyrd Skynyrd the following Monday in San Diego.
| | | | | | |
| --- | --- | --- | --- | --- | --- |
| 07/18/2001 | 56 | Mimi Fariņa | folksinger, sister of Joan Baez | Cancer | Mill Valley, California |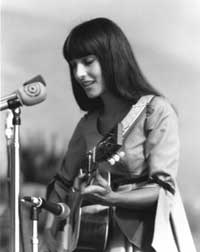 Mimi Fariņa
April 30, 1945 - July 18, 2001
Mimi Fariņa was the sister of folksinger Joan Baez and a talented folksinger in her own right.
Fariņa met novelist, musician and composer Richard Fariņa in 1963 at the age of 17 and married him at 18. The two collaborated on a number of influential folk albums, most notably Celebrations for a Grey Day (1965) and Reflections in a Crystal Wind (1966), both on Vanguard Records. After Richard Fariņa's death (on Mimi's 21st birthday) in a 1966 motorcycle accident, Mimi married Milan Melvin and continued to perform, sometimes recording and touring with either her sister Joan, or folksinger Tom Jans, with whom she recorded the 1971 album Take Heart.
In 1974, Fariņa founded Bread and Roses, a non-profit co-operative organization, designed to bring free music and entertainment to institutions: jails, hospitals, juvenile facilities, nursing homes, and prisons, initially in the San Francisco Bay area, and later nationally. It still remains in operation, producing 500 shows per year.
Fariņa died of neuroendocrine cancer, at her home in California, on July 18, 2001, at age 56.
| | | | | | |
| --- | --- | --- | --- | --- | --- |
| 07/03/2001 | 68 | Roy Nichols | Merle Haggard, guitarist | Heart Failure | Bakersfield, California |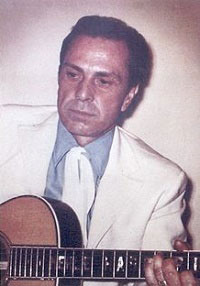 Roy Nichols
October 21, 1932 - June 30, 2001
Roy Nichols was a country music guitarist best known as the lead guitarist for Merle Haggard for more than two decades.
| | | | | | |
| --- | --- | --- | --- | --- | --- |
| 06/30/2001 | 77 | Chet Atkins | guitarist, musical icon | Cancer | Nashville, Tennessee |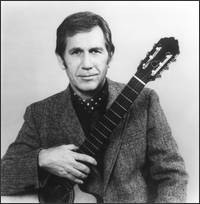 Chet Atkins
"Mr. Guitar"
June 20, 1924 - June 30, 2001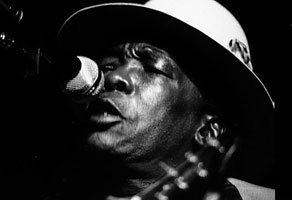 John Lee Hooker
August 22, 1917 - June 21, 2001
| | | | | | |
| --- | --- | --- | --- | --- | --- |
| 06/04/2001 | 63 | John Hartford | Folk Musician | Lymphoma | Nashville, Tennessee |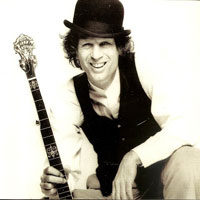 John Hartford
December 30, 1937 - June 4, 2001
John Hartford was an influential and pioneering American folksinger best known for composing "Gentle on My Mind", a song that became a major hit for Glen Campbell. His songs tended to be witty and utilized his unique vocal style. For example, his song "The Good Old Electric Washing Machine Circa 1943" included vocals mimicking the sound of old and new washing machines.
John Hartford became a regular on the "Smothers Brothers Comedy Hour" and also appeared on Glen Campbell and Johnny Cash's television shows. Hartford was given a star on the St. Louis Walk of Fame.
Interestingly, he was born John Cowan Harford, but changed his name to Hartford by adding a "t". The name change was a suggestion of Chet Atkins, who died just a few days after Mr. Hartford.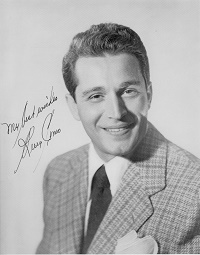 Perry Como
May 18, 1912 - May 12, 2001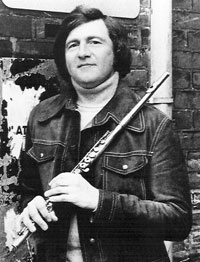 Morris "Moe" Koffman
December 28, 1928 - March 28, 2001
Morris "Moe" Koffman was a Canadian jazz saxophonist and flautist, as well as composer and arranger. Koffman was one of Canada's most prolific musicians, working variously in clubs and sessions. With his 1957 record Hot and Cool Saxophone on the New York-based Jubilee label, Koffman became one of the first Canadian jazz musicians to record a full-length album. Koffman was also a long-time member of Rob McConnell's Boss Brass, one of the country's longest-lasting and most prolific bands.

Cleo Odzer
April 6, 1950 - March 26, 2001
Cleo was a writer and music journalist who wrote books about prostitution in Thailand, the hippie culture of Goa, India and cybersex.
She was writing about the music scene for The Downtown, a small Greenwich Village newspaper, when she met Keith Emerson at Steve Paul's The Scene, a popular New York City music nightclub. She was briefly engaged to Emerson, who was then a member of the rock band The Nice and later of Emerson, Lake & Palmer. Emerson broke off the engagement when he saw a February 1969 Time Magazine article that published her photo and described her as a "Super Groupie."
In 1969, she recorded an album called The Groupies, produced by Alan Lorber, which consisted primarily of interviews with Cleo and some friends describing their adventures meeting (and sleeping with) rock musicians.
Cleo spent the late 1970s in the hippie culture of Anjuna, Goa in India. Her experiences there, including heavy use of cocaine and heroin, were the basis of her book: Goa Freaks. My hippie years in India. In the eighties she obtained a Ph.D. in anthropology and wrote her thesis about prostitution in Thailand. A third book was: Virtual Spaces: Sex and the Cyber Citizen.
---