Joe Cocker
May 20, 1944 - December 22, 2014
Joe Cocker, the British singer best known for his cover of The Beatles' With A Little Help From My Friends, has died at age 70.
John Robert "Joe" Cocker rose to fame as a singer with his 1968 recording of the Beatles song "With a Little Help From My Friends," which he also sang live at Woodstock in 1969. More recently, his version also became the theme song for the TV series The Wonder Years.
In 1975, he had another hit with "You Are So Beautiful." In 1983, he won a Grammy for a duet of "Up Where We Belong" with Jennifer Warnes.
His last album, "Fire It Up," was released in 2012.
Cocker is survived by his wife, Pam Baker, with whom he lived on a ranch in Colorado. The couple did not have children.
| | | | | | |
| --- | --- | --- | --- | --- | --- |
| 12/3/2014 | 69 | Ian McLagan | Small Faces / Rolling Stones, keyboards | stroke | Austin, Texas |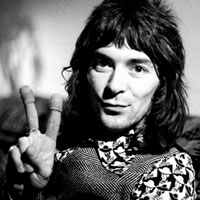 Ian McLagan
May 12, 1945 - December 3, 2014
Ian McLagan, a keyboardist who rose to fame with the British rock band the Small Faces (later the Faces), has died a day after suffering a massive stroke. He was 69.
With the Small Faces in the 1960s, McLagan performed on tracks such as Lazy Sunday and Itchycoo Park. The band became the Faces when Rod Stewart and Ron Wood joined in 1969.
After the Faces split up in 1975, McLagan worked as a sideman for The Rolling Stones, both in the studio and on tour. He also worked with other greats including Chuck Berry, Bob Dylan and Bruce Springsteen. He released several solo albums, including a 2008 tribute to his Small Faces bandmate Ronnie Lane.
McLagan married Keith Moon's ex-wife, Kim Kerrigan, in 1978, a month after Moon's death. Kerrigan died in a tragic traffic accident near their home in Austin, Texas in 2006. She was 57.
McLagan published an autobiography, All the Rage: A Riotous Romp Through Rock & Roll History.
McLagan was inducted into the Rock and Roll Hall of Fame in 2012.
McLagan died of a stroke at the age of 69, at the Brackenridge Hospital in Austin, Texas. At the time of his death, he was preparing to embark on a North American tour, supporting label mate Nick Lowe.
| | | | | | |
| --- | --- | --- | --- | --- | --- |
| 12/2/2014 | 70 | Bobby Keys | Rolling Stones, saxophone | cirrhosis | Franklin, Tennessee |

Robert Henry "Bobby" Keys
December 18, 1943 - December 2, 2014
Bobby Keys was the main saxophone player for the Rolling Stones and also played with other notable names in rock including Lynyrd Skynyrd, the Who, Harry Nilsson, Delaney Bramlett, George Harrison, Eric Clapton and Joe Cocker.
As a touring member of the Rolling Stones, Keys played on every album from 1969 until 1974 and from 1980 to his death, and performed on all Stones tours from 1970.
Keys died as a result of cirrhosis at his home in Franklin, Tennessee, on December 2, 2014
| | | | | | |
| --- | --- | --- | --- | --- | --- |
| 11/18/2014 | | Riff West | Molly Hatchet / Foghat, bassist | | Florida |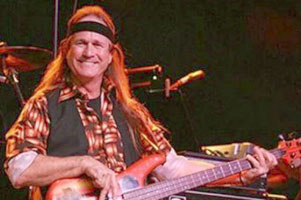 Riff West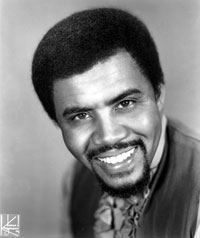 Jimmy Ruffin
May 7, 1936 - November 17, 2014
Jimmy Ruffin, singer of the 1966 Motown classic "What Becomes of the Brokenhearted," has died in a Las Vegas hospital at age 78.
The Mississippi-born Ruffin had a performing career that spanned 50 years, from the 1960s heyday of Motown Records to the digital music era. He was an older brother of David Ruffin, a lead singer of the Temptations, who died in 1991.
| | | | | | |
| --- | --- | --- | --- | --- | --- |
| 11/11/2014 | 58 | Henry Jackson | The Sugarhill Gang | cancer | Englewood, New Jersey |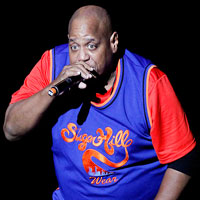 Henry Jackson
January 11, 1956 - November 11, 2014
Henry "Big Bank Hank" Jackson, a member of the hip-hop group The Sugarhill Gang, died November 11 of complications from cancer. He was 55.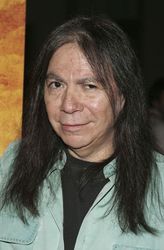 Rick Rosas
Sept. 10, 1949 - November 6, 2014
Rosas played with Neil Young, Joe Walsh, Crosby, Stills, Nash & Young, Jerry Lee Lewis, Johnny Rivers, Ron Wood, Etta James, and the short-lived reunion of the Buffalo Springfield.
He met Joe Walsh through drummer Joe Vitale, in the early 80s and played on Walsh's 1985 album, The Confessor. Rosas also joined Walsh for a short-lived stint in Australia as a member of the Creatures from America, that also featured Waddy Wachtel on guitar and Richard Harvey on drums.
While playing in Walsh's touring band, Rick met Neil Young at the Farm Aid III benefit held on Sept. 19, 1987 in Lincoln, Nebraska. Young was impressed with the bass player's musical skill as well as his soft-spoken, laid back manner, and invited him to join his new horn-driven big band, the Bluenotes.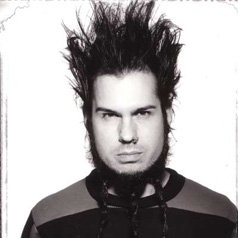 Wayne Static
November 4, 1965 - November 1, 2014
Wayne Richard Wells, known professionally as Wayne Static, was best known as the lead vocalist, guitarist, keyboardist and music sequencer for metal band Static-X. He released his only solo studio album, Pighammer, on October 4, 2011.
Static died in his sleep on November 1, 2014 three days before his 49th birthday. He left behind a widow, former pornographic actress Tera Wray.
| | | | | | |
| --- | --- | --- | --- | --- | --- |
| 10/19/2014 | 71 | Jack Bruce | Cream, bassist | liver disease | Suffolk, England |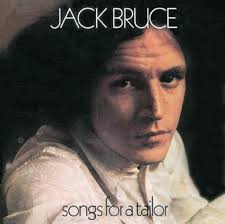 Jack Bruce
May 15, 1943 - October 25, 2014
John Symon Asher "Jack" Bruce was a Scottish musician and composer, known primarily as a member of the British rock trio Cream.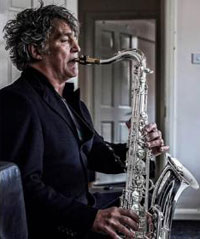 Raphael Ravenscroft
June 4, 1954 - October 19, 2014
Raphael Ravenscroft, who performed the saxophone solo on the Gerry Rafferty's 1978 hit song Baker Street, has died of a suspected heart attack.
Reportedly, Ravenscroft was only paid £27 for the Baker Street session with a check that bounced, while the song is said to have earned Rafferty £80,000 a year in royalties. In a radio interview in 2011, Ravenscroft said the song annoyed him. "I'm irritated because it's out of tune," he said. "Yeah, it's flat. By enough of a degree that it irritates me at best."
He also played saxophone on tracks by Pink Floyd, America, Kim Carnes, Robert Plant and Marvin Gaye.
Isaiah "Ikey" Owens
December 1, 1975 - October 14, 2014
Isaiah "Ikey" Owens, keyboardist in Jack White's touring band, was found dead in a Mexican hotel room. Owens had been touring with White since 2012. He was also a member of rock band The Mars Volta and worked with other bands in the Long Beach, California music scene.
Out of respect for Owens, the remaining dates on White's Mexico tour were cancelled.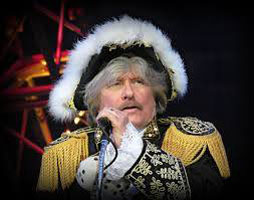 Paul Revere
January 7, 1938 - October 4, 2014
Revere was the leader of the early rock band "Paul Revere and the Raiders." The band formed in the late 1950s in Idaho. Their first taste of fame was the 1963 hit "Louie Louie." Other notable songs include "Indian Reservation" and "Kicks."
Mark Loomis

Mark Loomis, founding member of the 1960s psychedelic group The Chocolate Watchband, has died.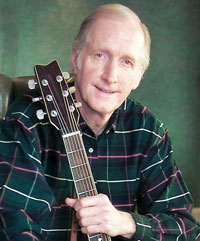 George Hamilton IV
July 19, 1937 - September 17, 2014
| | | | | | |
| --- | --- | --- | --- | --- | --- |
| 9/12/2014 | 75 | Joe Sample | jazz pianist | mesothelioma | Houston, Texas |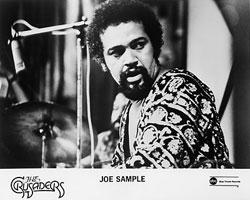 Joe Sample
February 1, 1939 - September 12, 2014
Joe Sample, pianist of the Jazz Crusaders, has died in his hometown of Houston at the age of 75 years. He suffered with complications from mesothelioma lung disease.
| | | | | | |
| --- | --- | --- | --- | --- | --- |
| 9/5/2014 | 25 | Simone Battle | singer / Actress | suicide | Los Angeles, California |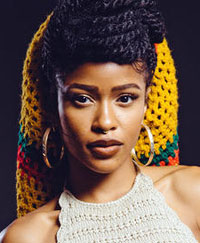 Simone Battle
June 17, 1989 - September 5, 2014
Simone Battle was a singer and finalist on TV's The X Factor in 2011 and a member of the pop group G.R.L.
In August 2012, Simone Battle was offered a part in the new lineup of The Pussycat Dolls. Robin Antin later announced that the group would continue as the "next generation" under the new name G.R.L.
Battle was found dead at her West Hollywood home on September 5, 2014. Her death has been ruled a suicide by hanging.
| | | | | | |
| --- | --- | --- | --- | --- | --- |
| 8/31/2014 | 63 | Jimi Jamison | Survivor, vocalist | heart failure | Memphis, Tennessee |

Jimi Jamison
August 23, 1951 - August 31, 2014
Jimmy Wayne "Jimi" Jamison, the lead vocalist for rock bands Survivor and Cobra, has died at the age of 63.
Survivor is known for the "Rocky III" theme song "Eye of the Tiger," released two years before Jamison joined the band. The band's original singer, Dave Bickler, left the group after polyps were found on his vocal chords. Jamison's first album with Survivor was "Vital Signs," which went platinum and spawned the hit singles "I Can't Hold Back," "High on You" and "The Search Is Over".
Jimi Jamison sang backup vocals for recordings by ZZ Top, Krokus, Jeff Healy Band, and numerous others. He was also the voice and co-writer of "I'm Always Here," the theme song for TV's Baywatch.
| | | | | | |
| --- | --- | --- | --- | --- | --- |
| 8/28/2014 | 67 | Glenn Cornick | Jethro Tull, bassist | congestive heart failure | Hilo, Hawaii |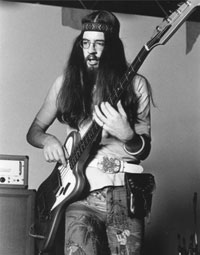 Glenn Cornick
April 23, 1947 - August 28, 2014
Glenn Cornick, the original bass player in the rock band Jethro Tull, died of congestive heart failure at his home in Hilo, Hawaii.
Cornick played on the first three Jethro Tull albums: This Was (1968), Stand Up (1969) and Benefit (1970) before being fired from the group. In 1971, he founded his own band, Wild Turkey. He also played in the German band Karthago, and with Bob Welch's band Paris.
Ralph Morman

Ralph Morman, the singer best known as a frontman for the Joe Perry Project and Savoy Brown, has died at the age of 65 following a long illness.
Tim 'Rawbiz' Williams

Tim 'Rawbiz' Williams, a prolific session bassist, drummer and producer whose recent work included playing bass in Suicidal Tendencies, has died.
Williams worked with many A-list stars including Toni Braxton, Boyz II Men, and Keyshia Cole. He joined Suicidal Tendencies in time to appear on the group's 2013 album, '13.'
| | | | | | |
| --- | --- | --- | --- | --- | --- |
| 8/18/2014 | 66 | Billy Rath | Johnny Thunders and the Heartbreakers, bassist | | |
Billy Rath

Billy Rath, the bassist best known as a member of the New York-based punk band Johnny Thunders and the Heartbreakers, has passed away at the age of 66 after battling a long illness.
| | | | | | |
| --- | --- | --- | --- | --- | --- |
| 8/14/2014 | 50 | Rick Parashar | musician, producer & owner of London Bridge Studio | | Seattle, Washington |
Rick Parashar
December 13, 1963 - August 14, 2014
Rick Parashar was an American record producer. He and his brother Raj founded and built London Bridge Studio in Seattle, WA, in 1985. Aside from composing and performing his own music, he also worked with and developed many local Seattle artists, including Alice In Chains, Litfiba, Pearl Jam, Brandi Carlile and My Goodness.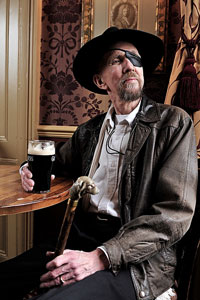 Rod de'Ath
June 18, 1950 - August 1, 2014
Rod de'Ath, the drummer who played with Irish blues guitar great Rory Gallagher in the early-to-mid-'70s, has died. He was 64.
De'Ath drums on Gallagher's 1973 LP 'Blueprint' and also played on four other albums - 'Tattoo,' 'Irish Tour '74,' 'Against the Grain' and 'Calling Card' - before leaving the band.
His music career ended the mid-'80s when he was involved in a severe accident while running to catch a train. He lost one eye and suffered brain damage. He later made a good recovery, but never drummed professionally again.
De'Ath is the third former Gallagher sideman to pass away in recent years. Keyboardist Lou Martin died in 2012. Eric Kitteringham, who was the bassist in Gallagher's early band Taste, died of cancer in 2013.
| | | | | | |
| --- | --- | --- | --- | --- | --- |
| 7/30/2014 | 71 | Dick Wagner | Alice Cooper, guitarist | respiratory failure | Phoenix, Arizona |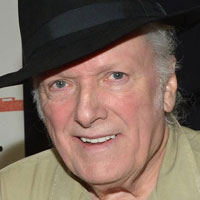 Dick Wagner
December 14, 1942 - July 30, 2014
Richard Allen "Dick" Wagner was an American rock guitarist best known for his work with Alice Cooper, Lou Reed, and KISS. He also fronted his own Michigan-based bands, the Frost and the Bossmen.
Wagner joined Lou Reed's band in 1973 and played on his darkly-themed album, Berlin.
Wagner played on early Alice Cooper albums, but didn't become an official member until the 1974 breakup of the original Alice Cooper band. He became Alice Cooper's principal co-writer, lead guitarist and band director. With Cooper, Wagner rewrote an early song of his called "Only Women Bleed." The song was featured on the album and movie "Welcome to My Nightmare" and became a classic Cooper hit.
In 2007, Wagner suffered a massive heart attack and stroke. After arriving DOA at a Scottsdale hospital, he spent two weeks in a coma, awakening with a paralyzed left arm. While recovering, Wagner continued to write songs and began writing his memoirs. Released in 2012, his memoir 'Not Only Women Bleed, Vignettes from the Heart of a Rock Musician' chronicled his life.
Wagner bounced back after a long series of health difficulties, but died of respiratory failure while in intensive care. He had developed a lung infection while in the hospital following surgery to unblock an artery.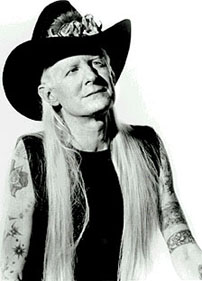 Johnny Winter
February 23, 1944 - July 16, 2014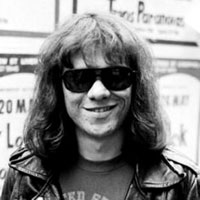 Tommy Ramone
January 29, 1952 - July 11, 2014
Thomas Erdelyi (born Erdélyi Tamás, better known by his stage name Tommy Ramone), was an original member of the seminal punk-rock band The Ramones. He later worked as a music producer.
The Ramones formed in New York City in 1974. The lineup consisted of Tommy on drums, singer Joey Ramone, bassist Dee Dee Ramone and guitarist Johnny Ramone. The band influenced a generation of rockers, and their hit songs "I Wanna Be Sedated" and "Blitzkrieg Bop" (among others) earned them a 2002 induction into the Rock and Roll Hall of Fame.
Tommy Ramone was the last surviving member of the original Ramones quartet. He was preceded in death by bandmates Dee Dee Ramone, Johnny Ramone and Joey Ramone.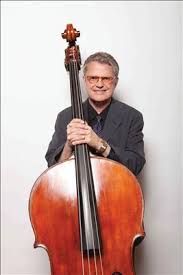 Charlie Haden
August 6, 1937 - July 11, 2014
Bassist Charlie Haden performed with dozens of jazz greats, including Ornette Coleman, Keith Jarrett, John Coltrane and Pat Metheny. He also made important contributions to recordings by non-jazz artists such as Elvis Costello, Beck, James Cotton, Ringo Starr, k.d. lang, John Lennon and Yoko Ono (on their landmark 1970 album, Plastic Ono Band), Rickie Lee Jones, Bruce Hornsby, bluegrass champion Ricky Skaggs and actor/musician Jack Black, Haden's son-in-law.
He received a Grammy Lifetime Achievement Award in 2012.
| | | | | | |
| --- | --- | --- | --- | --- | --- |
| 7/9/2014 | 60 | John Spinks | The Outfield, guitarist | Liver Cancer | |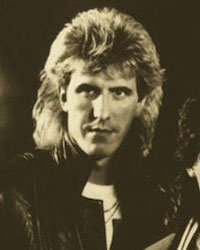 John Spinks
1954 - July 9, 2014
John Spinks was the guitarist and songwriter for The Outfield. The British band's 1985 debut album, Play Deep sold over 3 million copies on the strength of its biggest hit single, "Your Love." The song was featured in heavy rotation in the early years of MTV.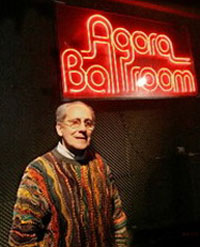 Hank LoConti
1929 - July 8, 2014
Hank LoConti, the founder of the legendary Cleveland music venue the Agora, has died at the age of 85. According to the Plain Dealer, LoConti had been fighting lymphoma.
The Agora hosted many of the great classic rock bands on their way up. Notable shows include Bad Company, Bruce Springsteen, Grand Funk Railroad, and Pat Benatar. In the late 1970's, The Agora expanded into nationwide chain. One outlet was the former Alex Cooley's Electric Ballroom in Atlanta.
| | | | | | |
| --- | --- | --- | --- | --- | --- |
| 6/29/2014 | 84 | Paul Horn | flutist | | Vancouver, British Columbia, CANADA |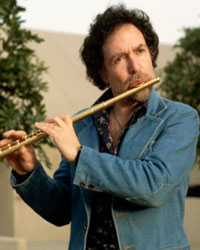 Paul Horn
March 17, 1930 - June 29, 2014
Paul Horn was a new-age jazz flutist and session player. After establishing his career in Los Angeles on flute, clarinet, and saxophone, he played on the Duke Ellington Orchestra's Suite Thursday and worked with Nat King Cole, Tony Bennett and others.
Horn studied Transcendental Meditation (TM) with its creator, Maharishi Mahesh Yogi, in India when the Beatles arrived to do the same in 1968. He later helped popularize TM in the United States.
He is best remembered as a new-age flutist. His classic new age, on-location recordings include Inside the Taj Mahal, Inside the Great Pyramid, and Inside the Cathedral.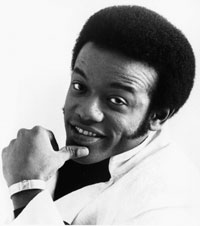 Bobby Womack
March 4, 1944 - June 27, 2014
Bobby Womack was an American singer-songwriter and R&B musician. Womack wrote The Rolling Stones' first UK No. 1 hit, "It's All Over Now."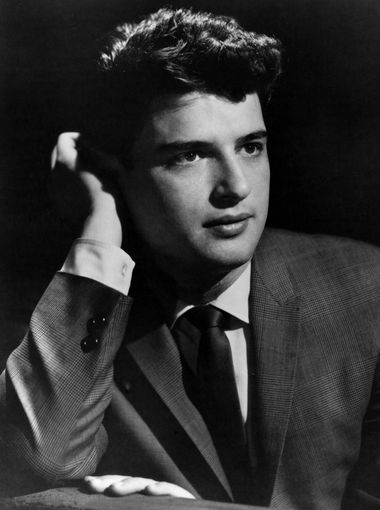 Gerry Goffin
February 11, 1939 - June 19, 2014
Gerry Goffin was an important American songwriter. With his first wife, Carole King, they formed a songwriting team that wrote seven Billboard Hot 100 chart-toppers, and a total of 59 Top 40 hits. Goffin wrote lyrics for classic songs such as Will You Love Me Tomorrow (The Shirelles), The Loco Motion (Little Eva), You Make Me Feel Like A Natural Woman and Up On the Roof.
He was inducted into the Rock and Roll Hall of Fame in 1990.
| | | | | | |
| --- | --- | --- | --- | --- | --- |
| 6/15/2014 | 82 | Casey Kasem | radio personality | | Gig Harbor, Washington |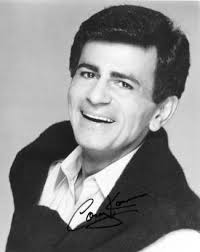 Casey Kasem
April 27, 1932 - June 15, 2014
Kemal Amin Kasem, better known as Casey Kasem, was the host of American Top 40, a popular radio music countdown program, from 1970 until his retirement in 2009. As a voice actor, he was the voice of "Shaggy" Rogers in the Scooby-Doo series.
On June 15, 2014, Kasem died at St. Anthony's Hospital in Gig Harbor, Washington at the age of 82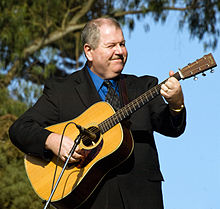 James Alan Shelton
November 3, 1960 - June 3, 2014
James Alan Shelton was an American bluegrass guitarist. Shelton released 10 albums as a solo musician, but may be best remembered as a member of Ralph Stanley's band, The Clinch Mountain Boys.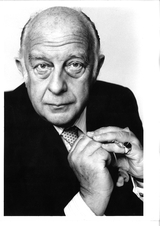 Prince Rupert Loewenstein
August 24, 1933 - May 20, 2014
Prince Rupert Loewenstein ("Rupie the groupie") was the financial manager of The Rolling Stones from 1968 until 2007. Loewenstein is credited with transforming the Stones into a "global brand and one of the world's richest bands."
In 2013, Loewenstein published his autobiography, A Prince Among the Stones: That Business with The Rolling Stones and Other Adventures (Bloomsbury, London), which disclosed details of the band's financial arrangements. Jagger was not pleased and was reported to have said: "Call me old-fashioned, but I don't think your ex-bank manager should be discussing your financial dealings and personal information in public.
| | | | | | |
| --- | --- | --- | --- | --- | --- |
| 5/18/2014 | 83 | Jerry Vale | singer and actor | | Palm Desert, California |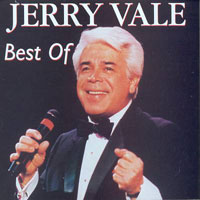 Jerry Vale
July 8, 1930 - May 18, 2014
Born Genaro Louis Vitaliano, Vale started performing in New York supper clubs as a teenager. His rendition of "Volare," ''Innamorata" and "Al Di La" became classic Italian-American songs. He recorded more than 50 albums; his biggest hit was "You Don't Know Me."
As an actor, he appeared as himself in the movies "Goodfellas," "Casino" and the TV series "The Sopranos."
| | | | | | |
| --- | --- | --- | --- | --- | --- |
| 5/12/2014 | 74 | H.R. Giger | Surrealist artist | fall | Zürich, Switzerland |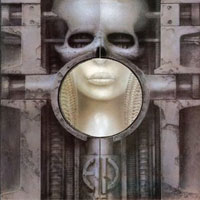 H.R. Giger
February 5, 1940 - May 12, 2014
Surrealist artist H.R. Giger has died after a fall at his Swiss home. His artwork typically was of macabre scenes of humans and machines fused into hellish hybrids, such as his work of the creature in Ridley Scott's sci-fi horror classic "Alien."
Giger's artwork also appeared in Rock 'n' Roll, most notably as the cover of Brain Salad Surgery, a 1973 album by the rock band Emerson, Lake and Palmer. The cover features a human skull encased in a machine. He also designed art for Debbie Harry's solo album, Koo Koo (1981).
| | | | | | |
| --- | --- | --- | --- | --- | --- |
| 5/11/2014 | 66 | Nash the Slash | Canadian experimental musician | | Toronto, Ontario, CANADA |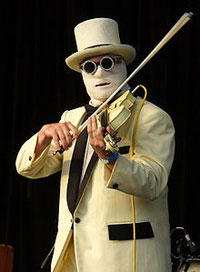 Nash the Slash
March 26, 1948 - May 11, 2014
Jeff Plewman, the Toronto electric violinist and experimental musician who performed as Nash the Slash, has died at age 66.
Nash the Slash was known for his stage wardrobe of wrapping his face in bandages, wearing sunglasses and a top hat. He also founded the charting progressive rock band FM in 1976.
Ed Gagliardi

Ed Gagliardi, original bassist with 70's rockers Foreigner, passed away at the age of 62 after an eight-year battle with cancer. He performed on Foreigner's first two albums, which included the Top 10 singles 'Feels Like the First Time,' 'Cold As Ice,' 'Double Vision' and 'Hot Blooded.'
| | | | | | |
| --- | --- | --- | --- | --- | --- |
| 5/7/2014 | | Jerry LaCroix | Edgar Winter / Blood, Sweat & Tears / Rare Earth | | |
Jerry LaCroix

Jerry LaCroix was singer and saxophonist whose work included stints with Edgar Winter's White Trash, Blood, Sweat & Tears, and Rare Earth. He died from complications related to congestive heart failure.
| | | | | | |
| --- | --- | --- | --- | --- | --- |
| 4/30/2014 | 68 | Paul Goddard | Atlanta Rhythm Section, bassist | | Atlanta, Georgia |


Paul Goddard

Paul Goddard, founding member and bass player Southern rock band the Atlanta Rhythm Section, has died of cancer in Atlanta.
Goddard performed on such ARS hits as "So Into You," "Imaginary Lover," "I'm Not Gonna Let It Bother Me Tonight," "Do It or Die" and a remake of the Classics IV's "Spooky."
Several members of ARS have died in recent years: R.J. Vealey died in 1999, Ronnie Hammond died in 2011 and Robert Nix died in 2012.
| | | | | | |
| --- | --- | --- | --- | --- | --- |
| 4/30/2014 | 72 | Larry Ramos | The Association, vocals and guitar | | Idaho |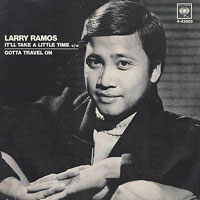 Larry Ramos
April 19, 1942 - April 30, 2014
Larry Ramos (born Hilario Ramos) guitarist and vocalist with the Association, has died at age 72.
| | | | | | |
| --- | --- | --- | --- | --- | --- |
| 4/20/2014 | 76 | Hurricane Carter | boxer who inspired Bob Dylan | Prostate cancer | Toronto, Ontario, CANADA |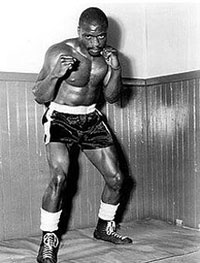 Rubin "Hurricane" Carter
May 6, 1937 - April 20, 2014
Rubin "Hurricane" Carter, the boxer whose wrongful murder conviction inspired Bob Dylan, has died at age 76.
Carter spent 19 years in prison for three murders at a tavern in Paterson, New Jersey, in 1966. He was convicted in 1967 and again in a new trial in 1976.
Carter was freed in November 1985 when his convictions were set aside after years of appeals and public advocacy.
The alleged racial motivations of his conviction were publicized in Bob Dylan's 1975 song "Hurricane," a song Dylan played on virtually every date of his 1975 Rolling Thunder tour.
Hurricane was also the subject of several books and a 1999 film starring Denzel Washington, who received an Academy Award nomination for playing the boxer turned prisoner.
The Michael Franti and Spearhead song "Love'll Set Me Free" from 2001's album Stay Human is also about Carter. The song's lyrics also include a paraphrased quotation from the Carter trials: "I ain't tryin' to appeal to just your mind/Just little part of your humanity." The words "Love like a Hurricane" in its lyrics also refer to Carter.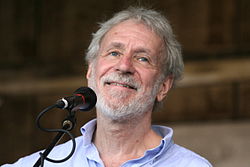 Jesse Winchester
May 17, 1944 - April 11, 2014
Folksinger Jesse Winchester died on the morning of April 11, 2014, at his home in Charlottesville, Virginia at age 69.
Winchester was born in Louisiana, but moved to Canada in 1967 to avoid being drafted into the Vietnam War.
His first break into the music business occurred when a demo tape he recorded in Ottawa in 1969 made its way to Robbie Robertson, leader of The Band, whose manager, Albert Grossman, released Winchester's debut album on his Bearsville label in 1970. Robertson produced the record and his fellow Band-mate Levon Helm played drums and mandolin on the record.
In 1977, after U.S. president Jimmy Carter declared amnesty for draft resisters, Winchester began touring in the United States, increasing his following as a songwriter's songwriter.
Winchester's songs have been covered by such artists as the Everly Brothers, James Taylor, Allen Toussaint, Emmylou Harris, Wilson Pickett, Joan Baez, the Walker Brothers, and Lyle Lovett. Some of his best-loved songs include "Yankee Lady," "Biloxi," "The Brand New Tennessee Waltz" and "Mississippi, You're On My Mind."
| | | | | | |
| --- | --- | --- | --- | --- | --- |
| 4/7/2014 | 25 | Peaches Geldof | model & fashion writer | Heroin Overdose | Wrotham, Kent, ENGLAND |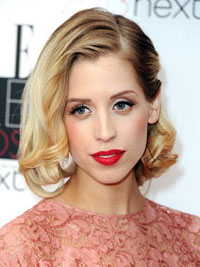 Peaches Geldof
March 13, 1989 - April 7, 2014
Peaches Geldof, daughter of concert organizer Bob Geldof who filled the pages of British tabloids with her wild antics, has died at age 25 at her home southeast of London. She died of a heroin overdose after relapsing into use of the illegal drug following attempts to give it up.
Peaches married twice. Her first marriage was to Max Drummey, an American musician from the band Chester French, at the Little White Wedding Chapel in Las Vegas. On February 7, 2009, the couple announced that they had amicably decided to end their marriage. Her second marriage was to Tom Cohen, a British musician. The couple has two boys.
Her father, Bob Geldof, a former Irish rock star, is best known as the organizer of the 1985 Live Aid concert for Africa and the Live 8 concerts. As an anti-poverty advocate, he long argued that the global financial system is inherently unstable and unfair.
Peaches funeral was held in a church in the Kent village of Davington, near Faversham. It in the same church in which Peaches married musician husband Thomas Cohen in 2012, and also where the funeral was held for her mother, Paula Yates, who died of an accidental heroin overdose in 2000. Among the celebrities in attendance at her funeral were the Duchess of York Sarah Ferguson, former Rolling Stone Bill Wyman, Jo Wood and Pete Briquette (a member of Bob Geldof's band The Boomtown Rats).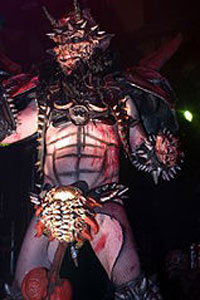 Dave Brockie
August 30, 1963 - March 23, 2014
Dave Brockie, lead singer of shock rock masters GWAR, has died at age 50 in his Richmond, Virginia apartment.
Gwar formed in 1984 and billed itself as "Earth's only openly extra-terrestrial rock band." Brockie performed as Gwar's frontman under the persona of "Oderus Urungus."
Outside of Gwar, Brockie also performed as a bassist and lead singer of several side projects, including X-Cops and the Dave Brockie Experience.
| | | | | | |
| --- | --- | --- | --- | --- | --- |
| 3/18/2014 | 66 | Joe Lala | Blues Image, drummer | lung cancer | Tampa, Florida |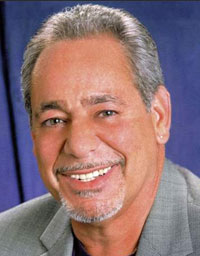 Joe Lala
November 3, 1947 - March 18, 2014
Joseph Lala joined Blues Image as their drummer in 1966 and played on their 1970 hit song "Ride Captain Ride". He later worked an actor and voice actor. As a drummer, he also worked with Crosby, Stills, Nash & Young, Manassas, The Bee Gees, Whitney Houston, Joe Walsh, and many others.
He accumulated 32 Gold Records and 28 Platinum records and played on the movie soundtracks of "Saturday Night Fever," "Staying Alive," "D.C. Cab," "Streets of Fire" and many more.
| | | | | | |
| --- | --- | --- | --- | --- | --- |
| 3/15/2014 | 64 | Scott Asheton | Stooges, drummer | Heart Failure | Ann Arbor, Michigan |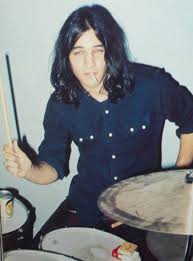 Scott Asheton
August 16, 1949 - March 15, 2014
Scott Asheton, co-founder and drummer for the influential proto-punk band the Stooges, has died. He was 64.
He co-formed the Stooges in 1967 along with his older brother Ron Asheton, Iggy Pop and Dave Alexander.
His brother and Stooges guitarist Ron Asheton died in 2009.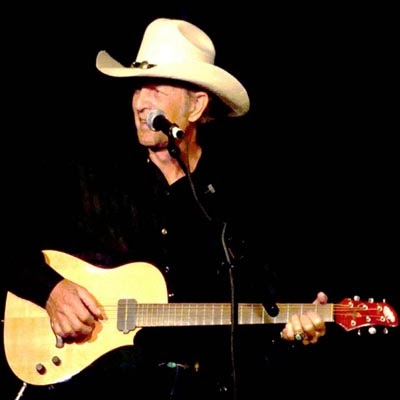 Jerry Corbitt

Jerry Corbitt, a founding member of the Youngbloods and record producer, died at his home in Smiley, Texas of an undisclosed cause.
The Youngbloods were an American folk rock band. Their full lineup consisted of Jesse Colin Young on vocals, bass, Jerry Corbitt on guitar, Lowell ("Banana") Levinger on guitar and electric piano, and Joe Bauer on drums. The band is best remembered for their Top 40 hippy anthem 'Get Together'.
| | | | | | |
| --- | --- | --- | --- | --- | --- |
| 3/8/2014 | 54 | Buren Fowler | Drivin' n' Cryin', guitarist | | Athens, Georgia |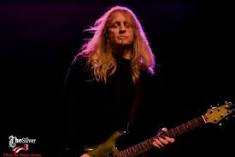 Buren Fowler
June 29, 1959 - March 8, 2014
Buren Fowler was the lead guitarist for Atlanta based rock band Drivin' n' Cryin' from 1988 to 1993. He previously toured with R.E.M. as a rhythm guitarist on the 1986-87 tours. He also worked as a guitar technician.
Fowler joined Drivin' n' Cryin' just after the release of their 1988 major label debut, 'Whisper Tames the Lion.' He recorded three albums with the band, leaving after 1993's 'Smoke.'
| | | | | | |
| --- | --- | --- | --- | --- | --- |
| 2/24/2014 | 92 | Franny Beecher | Bill Haley & His Comets, guitarist | | Philadelphia, Pennsylvania |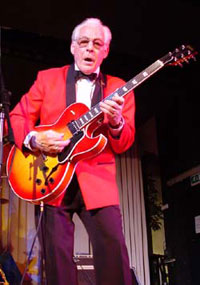 Franny Beecher
September 29, 1921 - February 24, 2014
Francis "Franny" Beecher was the lead guitarist for Bill Haley & His Comets from 1954 to 1962.
| | | | | | |
| --- | --- | --- | --- | --- | --- |
| 2/17/2014 | 61 | Bob Casale | Devo, guitarist | Heart Failure | California |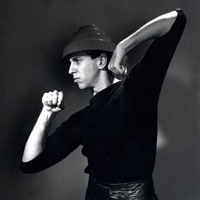 Bob Casale
July 14, 1952 - February 17, 2014
Bob Casale, guitarist and founding member of Devo, has died from health complications that led to a sudden heart failure. He was only 61.
Fans of the band called him "Bob 2" as he played alongside guitarist Bob Mothersbaugh, the brother of Devo co-founder Mark Mothersbaugh.
Devo was formed at Ohio's Kent State University in the early 1970's. In 1977 Devo were asked by Neil Young to participate in the making of his film Human Highway.
Devo hit the Billboard charts in 1980 with "Whip It" - one of the first hit music videos on MTV.
Devo also lost drummer Alan Myers, who was with the group from 1976 to 1986. He died in 2013.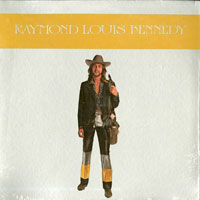 Raymond Louis Kennedy
November 26, 1946 - February 16, 2014
Raymond Louis "Ray" Kennedy was an American singer, songwriter, musician and record producer, based in Los Angeles. He co-wrote "Sail On, Sailor", for The Beach Boys as well as two hits for The Babys: "Everytime I Think of You" and "Isn't It Time".
He later contributed to the music for the 1988 Olympics, opened a studio and toured with Aerosmith and the Michael Schenker Group; he also enjoyed a long professional association with Englebert Humperdinck and worked with Wayne Newton. A brief songwriting partnership with Mick Fleetwood produced 'These Strange Times,' the closing track on Fleetwood Mac's 1995 'Time' album.
| | | | | | |
| --- | --- | --- | --- | --- | --- |
| 1/31/2014 | 92 | Anna Gordy | ex-wife of Marvin Gaye | | Los Angeles, California |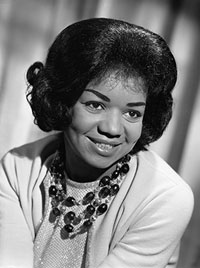 Anna Gordy
December 12, 1921 - January 31, 2014
Anna Gordy Gaye, older sister of Motown founder Berry Gordy and ex-wife of singer Marvin Gaye, has died at her Los Angeles home at age 92.
She met Marvin Gaye in 1960 and married him three years later. Their turbulent marriage was marked by frequent fighting and infidelity. During the recording of Let's Get It On Marvin Gaye fell in love with 17-year-old Janis Hunter (he later married her). Anna divorced Gaye in 1977, but reconciled in the early 1980s, standing by Marvin's side at the 1983 Grammy Awards.

To pay his divorce settlement with Anna, Marvin Gaye began work on the album Here, My Dear Song titles like "When Did You Stop Loving Me, When Did I Stop Loving You," "I Met a Little Girl," and "You Can Leave, But It's Going to Cost You" told brutally honest stories about their marriage, causing Anna to consider a $5 million invasion-of-privacy suit against Gaye.

Gordy died on January 31, 2014, after years of declining health from heart disease, dementia and diabetes. She was 92.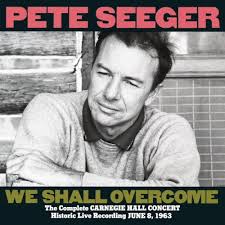 Pete Seeger
May 3, 1919 - January 27, 2014
Pete Seeger, folksinger and great warrior for love, peace, equality, workers rights and the environment, has lived his lifetime at age 94.
| | | | | | |
| --- | --- | --- | --- | --- | --- |
| 1/19/2014 | 68 | Steven Fromholz | Texas singer/songwriter | hunting accident | Eldorado, Texas |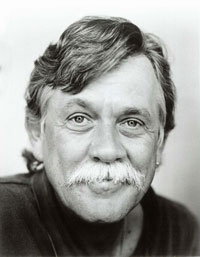 Steven Fromholz
June 8, 1945 - January 19, 2014
Steven Fromholz, a singer/songwriter from Texas who was once a member of Steven Stills' band Manassas, has died after a freak hunting accident. According to the Dallas News, Fromholz was hunting with his girlfriend at the Flying B Ranch, near Eldorado, Texas, when his rifle slipped out of its case and discharged as it hit the ground.
Fromholz left Manassas in 1971 after a brief tour, and then signed with Michael Nesmith's Countryside music label, recording the album How Long is the Road to Kentucky. The album was never released due to a distribution problem at Elektra records.
In 1976, Willie Nelson recorded the Fromholz song "I'd Have to be Crazy", leading to Fromholz' greatest chart success. The song appears on Willie's album The Sound in Your Mind.
In addition to singing and songwriting, Fromholz dabbled in acting, playwriting, poetry, record producing, narrating, jingle-writing, and whitewater river guiding.
In 2007, the Texas state legislature voted him as a Poet Laureate of Texas.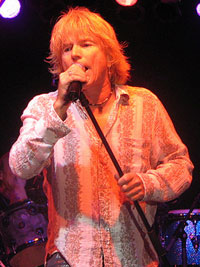 Dennis Frederiksen
May 15, 1951 - January 18, 2014
Dennis Hardy "Fergie" Frederiksen, former Toto, Trillion and Le Roux singer died after a years-long battle with cancer. Frederiksen sang on Toto's 1984 Isolation album, which featured the hit single 'Stranger in Town.'
Prior to his time with Toto, Frederiksen appeared on the 1978 debut by progressive rock group Trillion, sang background vocals on Survivor's 1982 hit album Eye of the Tiger, and sang on La Roux's 1983 record So Fired Up, which featured the hit single 'Carrie's Gone.' Back in June of 2010 Frederiksen revealed he had been diagnosed with inoperable cancer. However despite his declining health he managed to record two more solo albums - 2011's Happiness is the Road and 2013's Any Given Moment.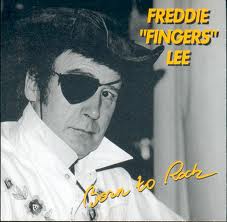 Freddie "Fingers" Lee
1937 - January 13, 2014
British rock and roller Freddie 'Fingers' Lee (born Frederick John Cheesman) has died at the age 76 years.
Lee was a wild and notorious presence on the UK rock and roll scene. In the early 1960s he joined the Savages, Screaming Lord Sutch's band. Sutch was one of the first rockers to incorporate theatrics into his concerts, long before Arthur Brown or Alice Cooper would do much the same. Lee was the guitarist in the band until a young rocker named Ritchie Blackmore stepped in. Lee then moved over to piano. He played in the house band at The Star Club in Hamburg - where The Beatles cut their teeth - and in the bands of Chuck Berry, Little Richard and Gene Vincent.
Inspired by Jerry Lee Lewis, he developed a flamboyant stage act that on occasion featured him setting fire to a piano and smashing it up with an axe.
Lee was also known as the One-Eyed Boogie Boy, as he lost his right eye at the age of three after being hit with a stray dart thrown by his father.
| | | | | | |
| --- | --- | --- | --- | --- | --- |
| 1/3/2014 | 92 | Saul Zaentz | Fantasy Records, owner | Alzheimer's disease | San Francisco, California |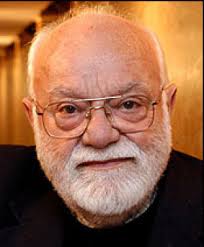 Saul Zaentz
February 28, 1921 - January 3, 2014
Saul Zaentz, once owner of Fantasy Records and long-time foe of John Fogerty, has died at the age of 92.
Zaentz purchased Fantasy Records, then primarily a jazz label, in 1967. One of his first new signings was a band that soon became Creedence Clearwater Revival (CCR).
Fantasy Records owned the distribution and publishing rights to the music of CCR. John Fogerty was forced to sign away even more rights in order to extricate himself from the Fantasy contract.
In 1985, Fogerty released his solo comeback album Centerfield which included the songs Zanz Can't Dance and Mr. Greed about his former label boss. Zaentz next sued Fogerty for defamation over the lyrics to Zanz Can't Dance ("Zanz can't dance but he'll steal your money"). Zaentz also tried to claim that the chorus of Fogerty's hit song Old Man Down The Road sounded too similar to his Creedence Clearwater Revival song Run Through The Jungle. The defamation case was settled when Fogerty changed the title of Zanz Can't Dance to Vanz Can't Dance. Zaentz lost the Old Man Down The Road case in a ruling that basically absolved John Fogerty of plagiarizing himself. After an appeal to the U.S. Supreme Court, Fogerty was reimbursed his legal fees in the plagiarism case.
Fantasy Records was sold to a consortium led by Norman Lear and merged with Concord Records in 2004.
As a film producer, Saul Zaentz won Academy Awards for "Best Picture" for three movies: One Flew Over the Cuckoo's Nest (1985), Amadeus (1984) and The English Patient (1996).
| | | | | | |
| --- | --- | --- | --- | --- | --- |
| 1/3/2014 | 74 | Phil Everly | Everly Brothers | COPD | Burbank, California |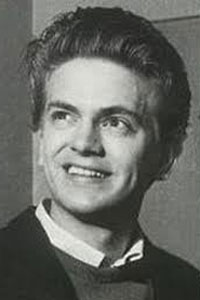 Phil Everly
January 19, 1939 - January 3, 2014
Phil Everly, younger brother of Don Everly and one half of the legendary vocal harmony duo The Everly Brothers, has died in California at age 74. He died from complications from chronic obstructive pulmonary disease, after a lifetime of smoking.
The brothers were born into the music business, singing with their parents, country and western singers Margaret and Ike Everly.
Chet Atkins, a family friend, was an early champion of the Everly Brothers and helped to get them signed to Columbia Records in 1956. However, their first and only single for the label, "Keep A' Lovin' Me," was a flop, and they were quickly dropped from Columbia.
The Every Brothers were then signed to Cadence Records. Their first single for Cadence was "Bye Bye Love," written by the husband and wife Felice and Boudleaux Bryant. The song reached #2 and became the Everly Brothers' first million-seller. Continuing to write songs with the Bryants, the duo had further hits with songs like "Wake Up Little Susie," "All I Have to Do Is Dream," "Bird Dog" and "Problems."
By the 1970s, the Everly Brothers were performing in a band that also included legends Warren Zevon and Waddy Wachtel. The band came to a sudden end in 1973, when Phil threw his guitar down and stormed off the stage during a show at Knott's Berry Farm in California. They would reunite 10 years later for occasional shows.
Rolling Stone labeled the Everly Brothers "the most important vocal duo in rock," having influenced the Beatles, the Beach Boys, Simon & Garfunkel and many other acts.
The Everly Brothers were inducted into the Rock and Roll Hall of Fame in 1986 and received a Grammy Lifetime Achievement Award in 1997.
Phil Everly was one of Buddy Holly's pallbearers at Holly's funeral in February 1959.
As a solo artist, Phil wrote "When Will I Be Loved," a 1975 hit for Linda Ronstadt. He also appeared as a club singer in the 1978 movie Clint Eastwood movie Every Which Way but Loose.

Jay Traynor
March 30, 1943 - January 2, 2014
John "Jay" Traynor was the original lead singer and co-founder of the 1960's group Jay and the Americans.
Jay and the Americans were produced by Jerry Leiber & Mike Stoller. With Traynor singing, Jay and the Americans had a 1962 hit with "She Cried." The song was later covered by The Shangri-Las, Aerosmith, and others.
After Traynor left the group, other hits for Jay and the Americans followed: "Come a Little Bit Closer" in 1964, which hit #3, and "Cara Mia" in 1965, which hit #4.
---