Mark Lanegan, lead singer of early grunge band Screaming Trees, and later a member of Queens of the Stone Age and The Gutter Twins, has died at age 57.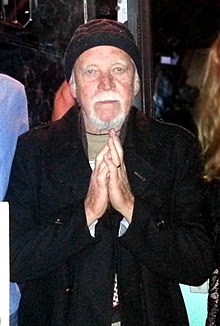 Gary Brooker
May 29, 1945 - February 19, 2022
Gary Brooker, founder and lead singer of the British rock band Procol Harum, has died at age of 76.
Procol Harum is best known for their 1967 single "A Whiter Shade of Pale". Brooker co-wrote the song with lyricist Keith Reid.
Brooker also released three studio albums as a solo artist, including his 1979 debut "No More Fear of Flying" and the 1985 "Echoes in the Night," though these did not reach the same commercial heights as Procol Harum's output.
| | | | | | |
| --- | --- | --- | --- | --- | --- |
| 2/9/2022 | 75 | Ian McDonald | King Crimson, Foreigner | Cancer | New York, New York |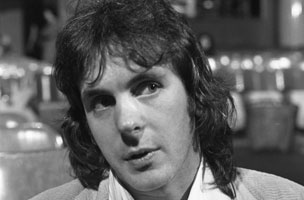 Ian McDonald
June 25, 1946 - February 9, 2022
Ian McDonald, founding member of the progressive rock band King Crimson as well as a founding member of rock hard Foreigner, has died in New York City at age 75.
McDonald was born in Osterley, Middlesex, England into a musical family. Initially, he played the clarinet, but later learned piano, flute and saxophone and taught himself music theory.
Around age 20, he moved to London and began making music with former Fairport Convention singer Judy Dyble. The pair were introduced to Robert Fripp and Michael Giles which led to the formation of King Crimson.
King Crimson's first album, In the Court of the Crimson King was released in 1969. On the album, McDonald played keyboards, woodwind instruments, and the Mellotron. McDonald and drummer Michael Giles departed King Crimson and formed a spin-off group that released an album McDonald and Giles. McDonald reappeared with King Crimson in 1974, playing on the album Red.
McDonald moved to New York City in the mid-1970s and became a founding member of the band Foreigner, playing guitar, woodwinds and keyboards. He left the group following their third album, Head Games, after disagreements with group leader Mick Jones.
McDonald also worked as a session musician and played on T. Rex's hit "Get It On (Bang a Gong)", where he borrowed Mel Collins' baritone saxophone.
In 1999, he released a solo album, Drivers Eyes, which featured musicians John Wetton, Lou Gramm, John Waite and Gary Brooker.
McDonald died at his home in New York City on February 9, 2022 aged 75, after suffering from cancer.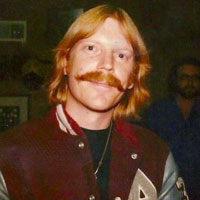 Willie Leacox
February 1, 2022
Willie Leacox, longtime drummer for rock band America, has died at age 74.
Leacox joined America in 1973, a couple of years after they released their first album that contained the hit Horse With No Name. He was with the group when they released their second chart-topping song, Sister Golden Hair, in 1975, from the album Heart. He remained a member of the band until 2014.
Leacox died at his home in Stockton, California. No cause of death has been revealed.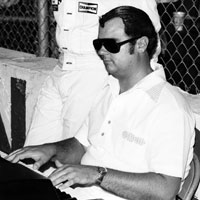 Hargus Robbins
January 18, 1938 - January 30, 2022
Hargus "Pig" Robbins, a notable American session keyboard player, has died at age 84.
Robbins played on records for many artists, including John Stewart, Dolly Parton, Connie Smith, Patti Page, Loretta Lynn, Kenny Rogers, George Jones, Charlie Rich, Bob Dylan, Neil Young, J.J. Cale, John Hartford, Mark Knopfler, Ween, Alan Jackson, Merle Haggard, Roger Miller, David Allan Coe, Moe Bandy, George Hamilton IV, Sturgill Simpson, and Conway Twitty. He played on Roger Miller's Grammy Award-winning "Dang Me" in 1964.
Robbins was blind, having lost his sight at age four due to an accident involving his father's knife.
On October 21, 2012, Robbins was inducted into the Country Music Hall of Fame.
| | | | | | |
| --- | --- | --- | --- | --- | --- |
| 1/29/2022 | 81 | Howard Hesseman | Actor, fictional DJ | Colon Cancer | Los Angeles, California |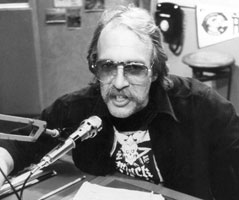 Howard Hesseman
February 27, 1940 - January 29, 2022
Howard Hesseman, an actor best known for his role as DJ Dr. Johnny Fever on the hit TV show WKRP in Cincinnati, has died of complications from colon surgery at Cedars-Sinai Medical Center Los Angeles. He was 81 and suffering from colon cancer.
In the late 1960s, Hesseman worked as a real radio DJ on the underground station KMPX in San Francisco, under the alias Don Sturdy. The experience helped model his later TV character as the burned-out, disco-hating DJ Dr. Johnny Fever. He appeared on WKRP in Cincinnati on CBS TV from 1978 to 1982 and was awarded a Primetime Emmy Award for Outstanding Supporting Actor in a Comedy Series in 1980 and 1981 for his portrayal of Fever. The show was created by Hugh Wilson, a former sales executive at a Top 40 radio station. He fashioned Fever's character after Skinny Bobby Harper, an Atlanta area DJ that Wilson once knew.
On July 18, 1969, he appeared with the improv comedy group The Committee in several sketches on The Dick Cavett Show, and appeared in one sketch with guest Janis Joplin.
Hesseman made a number of other TV appearances, including appearing on a Dragnet, episode in 1968 in which he portrayed a hippie named Jesse Chaplin, the editor of an underground newspaper. He also appeared in two episodes of The Andy Griffith Show and made several appearances on The Bob Newhart Show as Mr. Plager, a member of a group therapy session. Hesseman played teacher Charlie Moore on the ABC series Head of the Class for four seasons from 1986 to 1990. He played Sam Royer, the man who married Ann Romano (Bonnie Franklin) on One Day at a Time from 1982 to 1984. He also made three appearances on Saturday Night Live.
He appeared in several movies: In Shampoo (1975), Hesseman played a lazy, boozy character known as Red Dog, then showed up in The Sunshine Boys (1975), Silent Movie (1976), The Big Bus (1976) and The Other Side of Midnight (1977). Hesseman played a pimp opposite Dan Aykroyd in Doctor Detroit (1983); and the manager of rocker Duke Fame in This Is Spinal Tap (1984).
In 1994, Hesseman introduced lost footage of Janis Joplin in a documentary on Woodstock.
| | | | | | |
| --- | --- | --- | --- | --- | --- |
| 1/22/2022 | 88 | Don Wilson | The Ventures | | Tacoma, Washington |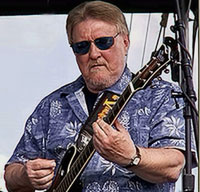 Don Wilson
February 10, 1933 - January 22, 2022
Don Wilson, co-founder of the surf rock group the Ventures, remembered for hits like "Walk, Don't Run", has died at age 88.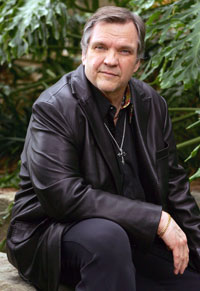 Meat Loaf
September 27, 1947 - January 20, 2022
Meat Loaf, heavyweight rock superstar, Grammy Award winning singer and actor, has died at age 74.
Born Marvin Lee Aday in Dallas Texas, he was the son of a school teacher who raised him on her own after divorcing his alcoholic father, a police officer.
After graduating from college, he moved to Los Angeles and was soon fronting his band Meat Loaf Soul.
By the mid-1970s, he was playing the lobotomized biker Eddie in the theater and film versions of "The Rocky Horror Picture Show," had served as an understudy for his friend John Belushi for the stage production of National Lampoon and had begun working with Steinman on "Bat Out of Hell." Meat Loaf soared to the pinnacle with 1977's "Bat Out of a Hell," his mega-selling collaboration with songwriter Jim Steinman and producer Todd Rundgren.
Meat Loaf sold more than 100 million albums worldwide and acted in more than 50 movies and TV shows. He earned a Grammy Award for Best Solo Rock Vocal Performance for his 1993 hit "I'd Do Anything for Love".
| | | | | | |
| --- | --- | --- | --- | --- | --- |
| 1/13/2022 | 85 | Fred Parris | Five Satins | | New Haven, Connecticut |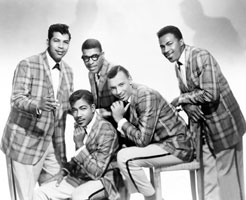 Fred Parris
March 26, 1936 - January 13, 2022
Fred Parris, frontman of the Five Satins, a doo-wop group remembered for their 1956 hit "In the Still of the Night", has died at age 85.
"In the Still of the Night" was written by Parris while he was on guard duty at a Philadelphia U.S. Army base and recorded in the basement of New Haven, Connecticut St. Bernadette Catholic Church. Later, the song was prominently used in movies including Dirty Dancing and The Irishman.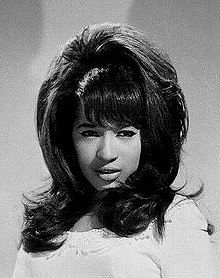 Ronnie Spector
August 10, 1943 - January 12, 2022
Ronnie Spector, lead singer of the 1960's girl group the Ronettes, has died of cancer at age 78.
Ronnie Spector (born Veronica Greenfield) joined with her elder sister Estelle Bennett and their cousin, Nedra Talley to form the Ronettes in 1961. The group found fame after they auditioned for music producer Phil Spector, creator of the 1960s' "Wall of Sound" style, who signed them to his label Philles Records in 1963.
With the Ronettes, Spector sang lead on a string of hits including "Be My Baby" (1963), "Baby, I Love You" (1963), "The Best Part of Breakin' Up" (1964) and "Walking in the Rain" (1964). They supported and toured with the Beatles on their 1966 US tour. The group's last charting single, "I Can Hear Music", produced by Jeff Barry, reached number 100 in 1966. The Ronettes broke up in 1967, following a European concert tour.
Ronnie Spector had a successful solo career, releasing several albums. In 1986, her career rejuvenated when she was featured on Eddie Money's song "Take Me Home Tonight".
She was in an abusive marriage to producer Phil Spector from 1968 until they divorced in 1974.
In 1990, she published a memoir, Be My Baby: How I Survived Mascara, Miniskirts, and Madness, Or, My Life as a Fabulous Ronette. In 2007, she was inducted into the Rock and Roll Hall of Fame as a member of the Ronettes.
| | | | | | |
| --- | --- | --- | --- | --- | --- |
| 1/8/2022 | 77 | Michael Lang | Woodstock co-creator | non-Hodgkin's Lymphoma | New York, New York |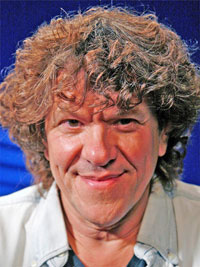 Michael Lang
December 11, 1944 - January 8, 2022
Michael Lang, co-creator of the Woodstock Music Festival, has died at age 77.
Lang was just 24 when Woodstock took place in August 1969 in New York's Catskill Mountains. The festival he helped to organize and run was a defining moment for a generation and the zenith of the 1960s music scene. A crowd of about 100,000 was expected, but nearly 450,000 eventually showed up to hear music by Santana, Joan Baez, Jefferson Airplane, Janis Joplin, Crosby, Stills, Nash & Young; Joe Cocker, Creedence Clearwater Revival, The Band and Jimi Hendrix, among others.
A Brooklyn native, Lang dropped out of New York University and headed to the Miami area to organize music events, including the 1968 Miami Pop Festival, which featured Jimi Hendrix. He later moved to Woodstock, New York where he worked with Artie Kornfeld and partners Joel Rosenman and John Roberts to plan the Woodstock festival, which took place from Aug. 15-18, 1969, on Max Yasgur's dairy farm near Bethel, New York. Lang also produced follow-up events Woodstock '94 and Woodstock '99 and was working on a planned Woodstock 50th anniversary festival in 2019, but that event was canceled.
In 2009, Lang wrote the critically acclaimed New York Times Best Seller The Road to Woodstock, co-written with Holly George-Warren.
Lang died from a rare form of non-Hodgkin's Lymphoma while being treated at Sloan Kettering Hospital in New York City. He is survived by wife Tamara and his five children, Shala, Lariann, Molly, Harry and Laszlo.
---