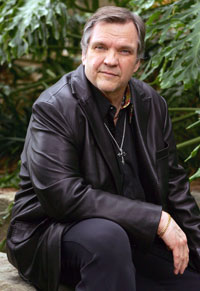 Meat Loaf
September 27, 1947 - January 20, 2022
Meat Loaf, heavyweight rock superstar, Grammy Award winning singer and actor, has died at age 74.
Born Marvin Lee Aday in Dallas Texas, he was the son of a school teacher who raised him on her own after divorcing his alcoholic father, a police officer.
After graduating from college, he moved to Los Angeles and was soon fronting his band Meat Loaf Soul.
By the mid-1970s, he was playing the lobotomized biker Eddie in the theater and film versions of "The Rocky Horror Picture Show," had served as an understudy for his friend John Belushi for the stage production of National Lampoon and had begun working with Steinman on "Bat Out of Hell." Meat Loaf soared to the pinnacle with 1977's "Bat Out of a Hell," his mega-selling collaboration with songwriter Jim Steinman and producer Todd Rundgren.
Meat Loaf sold more than 100 million albums worldwide and acted in more than 50 movies and TV shows. He earned a Grammy Award for Best Solo Rock Vocal Performance for his 1993 hit "I'd Do Anything for Love".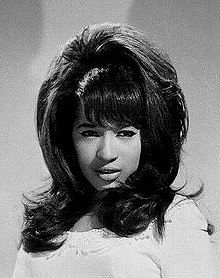 Ronnie Spector
August 10, 1943 - January 12, 2022
Ronnie Spector, lead singer of the 1960's girl group the Ronettes, has died of cancer at age 78.
Ronnie Spector (born Veronica Greenfield) joined with her elder sister Estelle Bennett and their cousin, Nedra Talley to form the Ronettes in 1961. The group found fame after they auditioned for music producer Phil Spector, creator of the 1960s' "Wall of Sound" style, who signed them to his label Philles Records in 1963.
With the Ronettes, Spector sang lead on a string of hits including "Be My Baby" (1963), "Baby, I Love You" (1963), "The Best Part of Breakin' Up" (1964) and "Walking in the Rain" (1964). They supported and toured with the Beatles on their 1966 US tour. The group's last charting single, "I Can Hear Music", produced by Jeff Barry, reached number 100 in 1966. The Ronettes broke up in 1967, following a European concert tour.
Ronnie Spector had a successful solo career, releasing several albums. In 1986, her career rejuvenated when she was featured on Eddie Money's song "Take Me Home Tonight".
She was in an abusive marriage to producer Phil Spector from 1968 until they divorced in 1974.
In 1990, she published a memoir, Be My Baby: How I Survived Mascara, Miniskirts, and Madness, Or, My Life as a Fabulous Ronette. In 2007, she was inducted into the Rock and Roll Hall of Fame as a member of the Ronettes.
| | | | | | |
| --- | --- | --- | --- | --- | --- |
| 1/8/2022 | 77 | Michael Lang | Woodstock co-creator | non-Hodgkin's Lymphoma | New York, New York |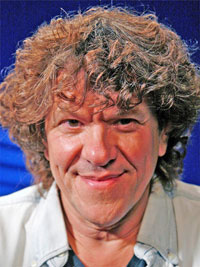 Michael Lang
December 11, 1944 - January 8, 2022
Michael Lang, co-creator of the Woodstock Music Festival, has died at age 77.
Lang was just 24 when Woodstock took place in August 1969 in New York's Catskill Mountains. The festival he helped to organize and run was a defining moment for a generation and the zenith of the 1960s music scene. A crowd of about 100,000 was expected, but nearly 450,000 eventually showed up to hear music by Santana, Joan Baez, Jefferson Airplane, Janis Joplin, Crosby, Stills, Nash & Young; Joe Cocker, Creedence Clearwater Revival, The Band and Jimi Hendrix, among others.
A Brooklyn native, Lang dropped out of New York University and headed to the Miami area to organize music events, including the 1968 Miami Pop Festival, which featured Jimi Hendrix. He later moved to Woodstock, New York where he worked with Artie Kornfeld and partners Joel Rosenman and John Roberts to plan the Woodstock festival, which took place from Aug. 15-18, 1969, on Max Yasgur's dairy farm near Bethel, New York. Lang also produced follow-up events Woodstock '94 and Woodstock '99 and was working on a planned Woodstock 50th anniversary festival in 2019, but that event was canceled.
In 2009, Lang wrote the critically acclaimed New York Times Best Seller The Road to Woodstock, co-written with Holly George-Warren.
Lang died from a rare form of non-Hodgkin's Lymphoma while being treated at Sloan Kettering Hospital in New York City. He is survived by wife Tamara and his five children, Shala, Lariann, Molly, Harry and Laszlo.
---