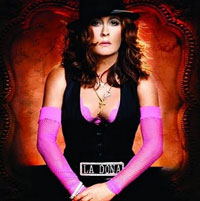 Teena Marie
March 5, 1956 - December 26, 2010
Mary Christine Brockert, better known by her stage name Teena Marie, was an American singer, songwriter and producer. She was a protégée of the late funk artist Rick James.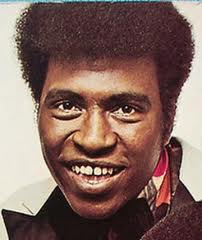 Bernie Wilson
July 12, 1946 - December 26, 2010
Bernie Wilson, baritone vocalist and one of the last-standing members of the classic lineup for Harold Melvin & the Blue Notes, has died at a New Jersey hospital.
Wilson was a member of what's called the "classic" Blue Notes line-up that included Teddy Pendergrass, and that signed with Philadelphia International in 1972, beginning a four-year string of rhythm-and-blues classics that defined the Philadelphia sound. Songs such as "If You Don't Know Me By Now", "The Love I Lost", "Wake Up Everybody" and "Don't Leave Me This Way" defined the sound. Notable covers include Simply Red's recording of "If You Don't Know Me By Now" and Thelma Houston's disco hit with "Don't Leave Me This Way."
Wilson died on December 26, 2010, at the age of 64, due to complications from a stroke and heart attack. Other members of the Blue Notes have left us: Teddy Pendergrass died in early 2010, Lawrence Brown died in 2008 and Harold Melvin died in 1997.
| | | | | | |
| --- | --- | --- | --- | --- | --- |
| 12/18/2010 | | Bob Demmon | The Astronauts | | Coronado, California |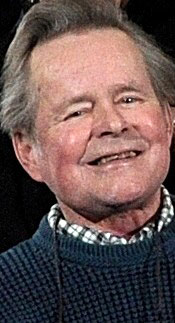 Bob Demmon
February 11, 1939 - December 18, 2010
Bob Demmon (born Robert Graham Demmon) was a guitarist and member of the 1960s surf-rock band The Astronauts from Boulder, Colorado.
The Astronauts released their first album in 1963 and scored a hit with the song "Baja" (composed by Lee Hazelwood). The Astronauts released six more albums, with singles including "Competition Coupe" and "Banzai Pipeline." They appeared in the films "Surf Party" (1964) and "Speedy Gonzales" (1965).
After the group disbanded in the late 1960s, Demmon became a successful teacher in Coronado, California and was the director of the award-winning Coronado High School Marching Band.

Captain Beefheart
January 15, 1941 - December 17, 2010
Captain Beefheart (Born Don Glen Vliet, but better known by his stage name) was an experimental Avant-garde rock musician and friend of Frank Zappa. He recorded 12 albums between 1965 and 1982 with a rotating ensemble of musicians called The Magic Band.
Albums included Safe as Milk (1967), Strictly Personal (1968), Trout Mask Replica (1969), Lick My Decals Off, Baby (1970), Mirror Man (1971), The Spotlight Kid (1972), Clear Spot (1973), Unconditionally Guaranteed (1974), Bluejeans & Moonbeams (1974), Shiny Beast (Bat Chain Puller) (1978), Doc at the Radar Station (1980) and Ice Cream for Crow (1982).
After leaving the music business, he concentrated on his other art, painting. Van Vliet died in 2010 after many years of suffering from multiple sclerosis.
| | | | | | |
| --- | --- | --- | --- | --- | --- |
| 12/09/2010 | 85 | James Moody | jazz saxophonist | Pancreatic Cancer | San Diego, California |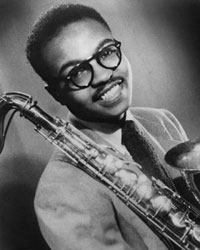 James Moody
March 26, 1925 - December 9, 2010
James Moody was an American jazz saxophone and flute player and long-time close associate of Dizzy Gillespie. In 1948 he recorded his first session for Blue Note Records, the first in a long recording career that took off after playing a solo on ""I''m In the Mood For Love"" at a 1949 recording session in Sweden.
| | | | | | |
| --- | --- | --- | --- | --- | --- |
| 12/08/2010 | 59 | Bobby Woods | The Hooters, bassist | Heart Attack | |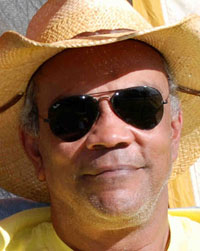 Bobby Woods

Robert M. Woods was the original bass player for The Hooters, from 1980 to 1982, but left the band before they achieved national success. During this period, the band released two singles that received much airplay on Philadelphia radio: "Fightin' on the Same Side" and "All You Zombies." These werelater re-recorded, in substantially rearranged versions, for the band's albums.
Woods supplemented his income from music with jobs at Philadelphia area car agencies. Woods was also a skilled photographer specializing in shots of race cars and vintage autos, many taken at famous race tracks, including Le Mans in France.
He died of a heart attack Dec. 8, 2010.. He was 59 and lived in Abington, near Philadelphia.
Woods is the second member of The Hooters to pass away, joining Mindy Jostyn, the violinist and multi-instrumentalist who appeared on their 1993 MCA album Out of Body.
| | | | | | |
| --- | --- | --- | --- | --- | --- |
| 11/10/2010 | 78 | Tony Edwards | Deep Purple, manager | | London, England |
Tony Edwards

Deep Purple's former manager Tony Edwards has died at the age of 78.
Edwards looked after the band from 1967 until their breakup in 1976. He was instrumental in their early success and came up with the name of the band who were originally called Roundabout.
| | | | | | |
| --- | --- | --- | --- | --- | --- |
| 11/03/2010 | 61 | Jim Clench | April Wine, bassist | Lung Cancer | Montreal, Quebec, Canada |
Jim Clench
May 1, 1949 - November 3, 2010
Jim Clench, a Montreal bass player and vocalist who played with April Wine and Bachman Turner Overdrive, has died. He was 61.
Clench played bass on four April Wine albums - 1971's April Wine, 1972's On Record, 1973's Electric Jewels and 1975's Stand Back. He was with BTO from 1977 until 1979.
| | | | | | |
| --- | --- | --- | --- | --- | --- |
| 10/25/2010 | 59 | Gregory Isaacs | Jamaican reggae singer | Lung Cancer | London, England |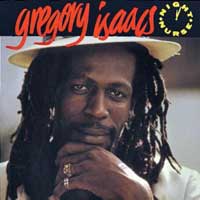 Gregory Isaacs
"Cool Ruler"
July 15, 1981 - October 25, 2010
Gregory Isaacs, the Jamaican reggae singer best known for his song 'Night Nurse' has died of cancer at age 59.
Isaacs recorded the album Night Nurse in 1982, and the title song garnered him international recognition. Known as the "Cool Ruler" for his designer suits, silk shirts silky smooth singing voice, Isaacs cultivated a style of reggae music that became known as lover rock. The style emphasized romantic yearning over reggae's more traditional themes.
Isaacs battled cocaine dependency and had numerous brushes with the law, including spending six months in jail in Kingston, Jamaica. His drug habit contributed to his notorious unreliability. A prolific musician, Isaacs released dozens of albums during his lengthy career.
| | | | | | |
| --- | --- | --- | --- | --- | --- |
| 10/24/2010 | 61 | Linda Hargrove | singer/songwriter | Leukemia | Tallahassee, Florida |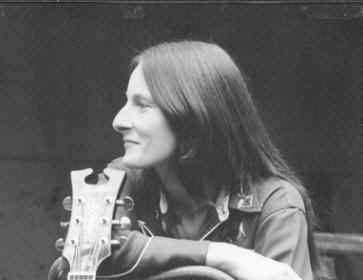 Linda Hargrove
"Blue Jean Country Queen"
February 3, 1949 - October 24, 2010
Songwriter Linda Hargrove has died after a long battle with leukemia. She was 61.
Linda, known as "The Blue Jean Country Queen" because of her denim wardrobe, is remembered for penning George Jones' "Tennessee Whiskey", Olivia-Newton-John's "Let it Shine" and Johnny Rodriquez's "Just Get Up and Close the Door."
As a recording artist, Linda Hargrove released five major label country albums between 1973 and 1977. Her songs were covered by numerous country music greats, including Lynn Anderson, Ernest Tubb, Merle Haggard, Jean Shepard, Loretta Lynn and Marty Robbins.
In 1973, Leon Russell recorded a pair of Hargrove tunes for his country album Hank Wilson Is Back. In the same year, Hargrove and Michael Nesmith of the Monkees co-wrote the song "Winonah," which appeared on Nesmith's Pretty Much Your Standard Ranch Stash album.
In the 1980s, she released two gospel albums under her married name, Linda Bartholomew. She was an active member of NSAI (Nashville Songwriter's Association).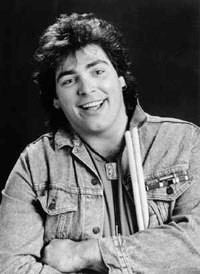 Louie Appel
December 12, 1958 - October 17, 2010
Louie Appel, drummer, has passed away in his sleep in a Las Vegas hotel room after a show. Appel started his career with Debbie Gibson, drummed with Southside Johnny and the Asbury Jukes, and spent several years touring with the great John Eddie.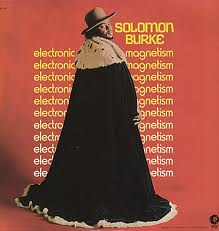 Solomon Burke
March 21, 1940 - October 10, 2010
Solomon Burke, a giant man with a powerful, soulful voice dubbed the "King of Rock and Soul", known for sitting in a throne on stage, has died at Amsterdam's Schiphol Airport after a flight from Los Angeles.
Two of Burke's best-known songs reached a wider audience when they were featured in hit movies. He wrote "Everybody Needs Somebody to Love" in 1964 and it was later featured in the Dan Aykroyd and John Belushi movie The Blues Brothers. The Rolling Stones and Wilson Pickett also recorded it. His song "Cry To Me" was featured in one of the most memorable scenes from the movie Dirty Dancing.
Legendary Atlantic Records producer Jerry Wexler once called Burke, "the best soul singer of all time."
Burke was inducted into the prestigious Rock and Roll Hall of Fame in 2001. He fathered 21 children and at least 90 grandchildren.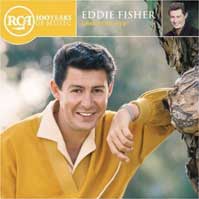 Eddie Fisher
August 10, 1928 - September 22, 2010
Eddie Fisher was a pop singer, teen idol and entertainer, most popular in the 1950s. He had his own TV show and was married 5 times, including marriages to Debbie Reynolds, Elizabeth Taylor and Connie Stevens.
In 1956, Fisher co-starred with then-wife Debbie Reynolds in the musical comedy Bundle of Joy. In 1960, he starred with Elizabeth Taylor in the movie Butterfield 8. His divorce from Reynolds and subsequent marriage to Elizabeth Taylor, his best friend's widow, resulted in a Hollywood scandal that caused NBC to cancel Fisher's TV series in March of 1959.
Fisher has two stars on the Hollywood Walk of Fame, one for recording, at 6241 Hollywood Boulevard, and one for television, at 1724 Vine Street.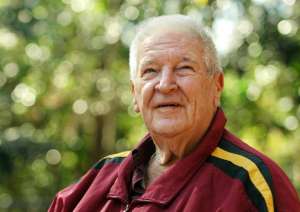 Leonard Skinner
January 11, 1933 - September 20, 2010
Leonard Skinner, the gym teacher who inspired the name of the legendary southern rock band Lynyrd Skynyrd, has died.
Skinner was a coach and gym teacher at Robert E. Lee High School in Jacksonville, Florida. As a stickler for the school's policy against long hair, he sent students, including future members of Lynyrd Skynyrd, to the principal's office for violating the policy.
After retiring from coaching, Skinner started a realty company. A photo of a Leonard Skinner Realty sign appeared inside Lynyrd Skynyrd's third album, Nuthin' Fancy.
In October 1977, a plane crash in Mississippi killed Skynyrd lead singer Ronnie Van Zant; guitarist Steve Gaines; Gaines's sister, vocalist Cassie Gaines; an assistant road manager; and the pilot and copilot.
| | | | | | |
| --- | --- | --- | --- | --- | --- |
| 9/8/2010 | 84 | Irwin Silber | folk music journalist | Leukemia | Oakland, California |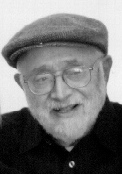 Irwin Silber
October 17, 1925 - September 8, 2010
Irwin Silber was a folk music journalist, editor, publisher and political activist. He was the co-founder and editor of Sing Out! magazine from 1951 to 1967. Sing Out! focused on American folk music and musicians.
In the November 1965 edition of Sing Out!, Silber wrote an article called "Open Letter To Bob Dylan." "I saw at Newport how you had somehow lost contact with people ... some of the paraphernalia of fame were getting in your way". Dylan did not like being told how to perform or how to write, and he didn't really like any criticism much either. He replied by telling his manager Albert Grossman that his songs were no longer available for publication in Sing Out!.
| | | | | | |
| --- | --- | --- | --- | --- | --- |
| 9/8/2010 | 36 | Rich Cronin | LFO, singer | Leukemia | Boston, Massachusetts |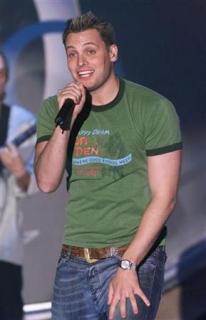 Rich Cronin
August 30, 1974 - September 8, 2010
Rich Cronin, former lead singer of the boy band LFO, has died after a battle with leukemia.
Cronin founded LFO ("Lyte Funky Ones") in 1995 with Brad Fischetti and Brian Gillis (who was later replaced by Devin Lima). He wrote LFO's 1999 hit "Summer Girls". The group was signed by Lou Pearlman, the now-imprisoned pop impresario behind 'N Sync and the Backstreet Boys.
Cronin dated actress Jennifer Love Hewitt and wrote a hit song, "Girl on TV," about her before the band broke up in 2003.
His brother, Mike Cronin, was a manager for the pop group O-Town.
In 2005, Cronin was diagnosed with a form of leukemia known as acute myelogenous leukemia. In the summer of 2010, his condition worsened, and he was admitted for further treatment at Spaulding Rehabilitation Hospital in Boston, Massachusetts. On the afternoon of September 8, 2010, Rich Cronin died in the hospital after suffering a stroke (a reaction to his treatment). He was 36.
| | | | | | |
| --- | --- | --- | --- | --- | --- |
| 9/3/2010 | 62 | Mike Edwards | Electric Light Orchestra, cello | Car Accident | Devon, England |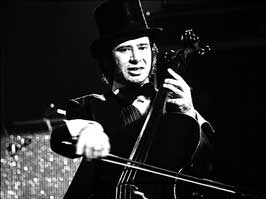 Mike Edwards
May 31, 1948 - September 3, 2010
Mike Edwards, cellist and founding member of the Electric Light Orchestra (ELO), has died in a freak roadway accident. He was killed instantly when a giant runaway bale of hay tumbled down a hill and crashed into his van on the A381 motorway in southwestern England. The bale may have fallen from a tractor working on farmland above the road. The bale rolled downhill, smashed through a hedge and careered onto the road.
Edwards, later known as Swami Deva Pramada, performed with ELO from 1972 until he left the band in 1975. He was the eccentric character of the band, noted for using a grapefruit to bow his cello and for using pyrotechnics to explode his cello during a solo. He contributed to the albums ELO II, On the Third Day, The Night The Light Went On (In Long Beach) and Eldorado. He was later replaced as cellist by Melvyn Gale.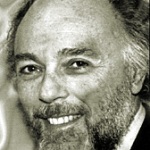 George David Weiss
April 9, 1921 - August 23, 2010
George David Weiss, songwriter and member of the Songwriters Hall of Fame, has died of natural causes at age 89.
Weiss was a very prolific songwriter during the 1940s, 1950s, and 1960s. As a co-writers, his songwriter credits include "What a Wonderful World" (Louis Armstrong) and "Can't Help Falling in Love With You", a hit for Elvis Presley.


Michael Been
March 17, 1950 - August 19, 2010
Michael Been, lead singer and founding member of the Santa Cruz, California rock band the Call, has died of a heart attack backstage at the Pukkelpop music festival in Belgium. At the time, he was working as the sound engineer for Black Rebel Motorcycle Club, a band that features his son Robert Levon Been.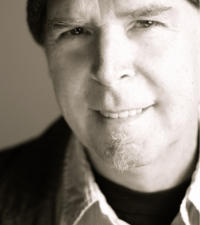 Kenny Edwards
February 10, 1946 - August 18, 2010
Kenny Edwards was a folk-rock singer-songwriter and guitarist who is best remembered as a founding member of the Stone Poneys along with Linda Ronstadt and Bob Kimmel. Formed in 1965, the group helped pave the way for the popular "Laurel Canyon" sound of '70s country rock. Their 1967 album Evergreen, Volume 2 included the hit single, "Different Drum," written by Michael Nesmith of the Monkees.
The Stone Poneys released three albums in their short 15 month recording career. After the Stone Poneys parted ways, Linda Ronstadt went on to a highly acclaimed solo career, while Edwards formed the moderately successful Bryndle, then went solo, and collaborated with the likes of Karla Bonoff, Warren Zevon, Ringo Starr, Stevie Nicks, Brian Wilson, and Don Henley. In 1974, Edwards and Ronstadt again joined forces to release one of her most popular albums, Heart Like A Wheel. They continued to work together for many more years
Kenny Edwards passed away on August 18, 2010. He was 64 and had been battling prostate cancer.
| | | | | | |
| --- | --- | --- | --- | --- | --- |
| 8/15/2010 | 53 | Robert Wilson | The Gap Band, bassist | Heart Failure | Los Angeles, California |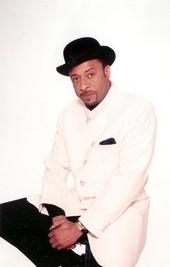 Robert Wilson
1957 - August 15, 2010
Robert Wilson, bassist for the funk/R&B group the Gap Band, has died of a heart attack at age 53. Wilson is the brother of the band's lead singer, Charlie Wilson.
The Gap Band is known for such hits as "Outstanding," "You Dropped a Bomb on Me" and "Yearning for Your Love."
<! #2010 #Jazz #Photographer #Katrina >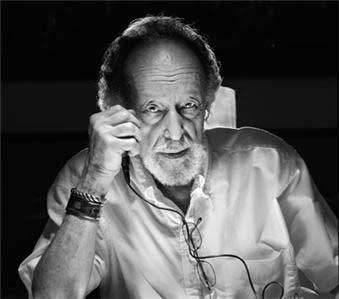 Herman Leonard
March 6, 1923 - August 14, 2010
Herman Leonard was a jazz photographer known for his pictures of Billie Holiday, Dave Brubeck, Duke Ellington, Quincy Jones, Louis Armstrong, Tony Bennett, Ella Fitzgerald, Miles Davis, Frank Sinatra and many others. Author of several photo books including, The Eye Of Jazz and a 2010 collection simply entitled Jazz Memories.
In August 2005, Hurricane Katrina destroyed Leonard's New Orleans home and studio when the 17th Canal Levee broke. He lost 8,000 prints to the floodwaters, but his negatives were protected in the vault of the Ogden Museum in New Orleans.
Leonard's jazz photographs, now collector's items, are a unique record of the jazz scene of the 1940s, 1950s and 1960s.
| | | | | | |
| --- | --- | --- | --- | --- | --- |
| 8/12/2010 | 64 | Richie Hayward | Little Feat, drummer | Liver Cancer | Victoria, British Columbia, Canada |


Richie Hayward
February 6, 1946 - August 12, 2010
Richie Hayward, drummer and founding member of Little Feat, has died of complications of liver cancer at age 64.
Hayward was a member of the bands The Fraternity of Man and The Factory. With frontman Lowell George, Hayward formed Little Feat in 1969. Hayward continued to play with Little Feat until his 2009 cancer diagnosis.
As an in-demand session player, Hayward worked with Robert Plant, Robert Palmer, Bob Dylan, Eric Clapton, Joan Armatrading, Ry Cooder, Warren Zevon, Taj Mahal, Buddy Guy, Coco Montoya, and countless others in his forty-plus-year career.
| | | | | | |
| --- | --- | --- | --- | --- | --- |
| 8/3/2010 | 72 | Bobby Hebb | singer | Lung Cancer | Nashville, Tennessee |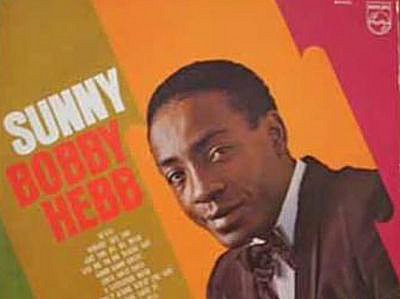 Bobby Hebb
July 26, 1938 - August 3, 2010
Bobby Hebb was an African American singer best known for his composition and hit song "Sunny". The song was recorded by many other singers including Marvin Gaye, Wilson Pickett and Jose Feliciano.
In the 1950s Hebb also played and danced with Roy Acuff's country band, the Smoky Mountain Boys, and became one of the first black musicians to perform on the Grand Ole Opry show in Nashville.
Hebb toured with the Beatles in 1966.
| | | | | | |
| --- | --- | --- | --- | --- | --- |
| 7/31/2010 | 99 | Mitch Miller | popular singer and record producer | | New York, New York |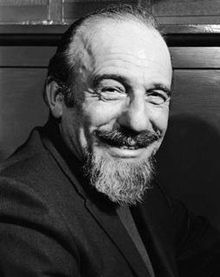 Mitch Miller
July 4, 1911 - July 31, 2010
Mitchell William "Mitch" Miller was a singer, record producer and Columbia record company executive. One of the most influential figures in American popular music during the 1950s and early 1960s, remembered for his NBC-TV series, Sing Along with Mitch.
| | | | | | |
| --- | --- | --- | --- | --- | --- |
| 7/26/2010 | 73 | Ben Keith | Neil Young, guitarist | Heart Attack | Broken Arrow Ranch, California |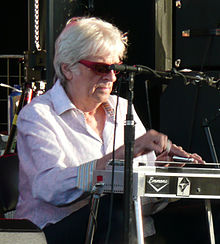 Ben Keith
March 6, 1937 - July 26, 2010
Ben Keith, a long-time associate of Neil Young, has died at Neil's Broken Arrow ranch in Northern California, where he had been living.
Mr. Keith was a respected Nashville steel guitarist, having played on Patsy Cline's 1961 hit "I Fall to Pieces", when he was hired to play in sessions that resulted in Neil Young's album Harvest in 1971.
He also worked with Willie Nelson, Emmylou Harris, Todd Rundgren, Lonnie Mack, Paul Butterfield, Linda Ronstadt and Ringo Starr, as well as producing Jewel's debut album Pieces of You in 1995.
| | | | | | |
| --- | --- | --- | --- | --- | --- |
| 7/26/2010 | 67 | Al Goodman | Moments, singer | Heart Failure | Hackensack, NJ |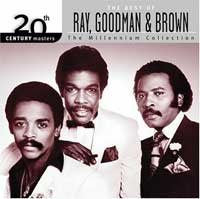 Al Goodman
March 30, 1943 - July 26, 2010
Al Goodman, a bass singer in the rhythm-and-blues trio the Moments, best known for the 1970 hit "Love on a Two-Way Street," has died from complications during surgery in a New Jersey hospital. He was 67.
The Moments went on to record several other hits, including "All I Have" and "Sexy Mama," before changing their name to Ray, Goodman & Brown. They then released "Special Lady," which topped the soul charts.
| | | | | | |
| --- | --- | --- | --- | --- | --- |
| 7/19/2010 | 59 | Andy Hummel | Big Star, bassist | Cancer | Fort Worth, Texas |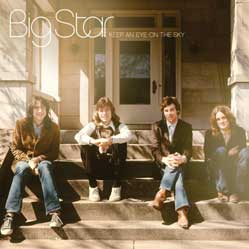 Andy Hummel
January 26, 1951 - July 19, 2010
The legendary Memphis pop band Big Star has lost its founding bassist, Andy Hummel. He died at his home near Fort Worth, Texas, after a long battle with cancer. He was 59.
Big Star has lost frontman Alex Chilton, producer Jim Dickinson, band associate Tommy Hoehn and now Hummel, leaving drummer Jody Stephens as the last surviving original member of the band.
Big Star's debut album, #1 Record, and its follow-up, Radio City, were creative and critical triumphs but commercial failures.
Chris Bell left the group in 1973 (he was killed in a car accident in 1978) and Hummel quit the band before the release of Radio City.
<! #2010 #Country #Songwriter >
| | | | | | |
| --- | --- | --- | --- | --- | --- |
| 7/15/2010 | 74 | Hank Cochran | country songwriter | | Nashville, Tennessee |


Hank Cochran
August 2, 1935 - July 15, 2010
Garland Perry "Hank" Cochran was a country music singer/songwriter and performer who wrote several major hit songs. including "Make the World Go Away" (recorded by Ray Price and a #1 hit for Eddy Arnold) and "I Fall to Pieces" (made famous by Patsy Cline). Between 1962 and 1980, Cochran hit seven times on the Billboard country charts, with his highest solo peak being the #20 "Sally Was a Good Old Girl."
Hank Cochran is also credited with discovering Willie Nelson, while Nelson was playing at Tootsie's Orchid Lounge in Nashville.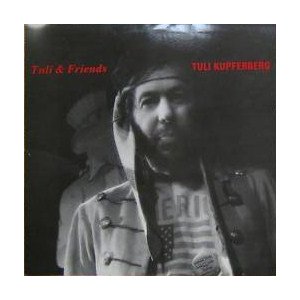 Tuli Kupferberg
September 28, 1923 - July 12, 2010
Tuli Kupferberg was an American counterculture poet, author, cartoonist, pacifist anarchist, publisher and co-founder of the 1960s satirical rock band The Fugs.
Kupferberg co-founded The Fugs in 1964 with poet Ed Sanders, naming the band after Norman Mailer's substitute for the word "fuck" in his novel The Naked and the Dead.
Kupferberg was one of the band's singers and wrote many of their songs. He also released two solo albums: No Deposit, No Return in 1966, which is a collection of found pop poetry, and Tuli & Friends in 1989. He often jokingly referred to himself as "the world's oldest rock star."
| | | | | | |
| --- | --- | --- | --- | --- | --- |
| 7/11/2010 | 61 | Walter Hawkins | gospel music singer | Pancreatic Cancer | Ripon, California |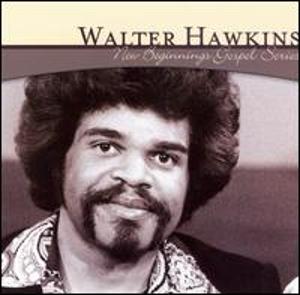 Walter Hawkins
May 18, 1949 - July 11, 2010
Walter Hawkins and his brother, Edwin, founded The Edwin Hawkins Singers. The group sang the hit song "Oh Happy Day", which became one of the first gospel songs to cross over onto mainstream music charts.
Walter Hawkins left The Edwin Hawkins Singers in the early 1970s to establish the Love Center Church in Oakland, California. He and his Love Center Choir had considerable success with their "Love Alive" series of recordings, which sold well over a million copies from the 1970s through the 1990s. Love Alive IV, released in 1990, was #1 on the Billboard Gospel Album charts, where it stayed for 33 weeks.
Hawkins died at his home in Ripon, California, from pancreatic cancer.
| | | | | | |
| --- | --- | --- | --- | --- | --- |
| 7/6/2010 | 80 | Harvey Fuqua | Moonglows | Heart Attack | Detroit, Michigan |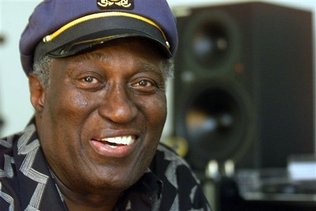 Harvey Fuqua
July 27, 1929 - July 6, 2010
Harvey Fuqua was a key figure in the Detroit, Michigan music scene. He founded and sang with The Moonglows, a leading 1950s R&B/doo wop group. He is also remembered for hiring and mentoring Marvin Gaye, giving Gaye's musical career a boost into stardom.
Fuqua was born in Louisville, Kentucky, the nephew of Charlie Fuqua of The Ink Spots. In 1951, with Bobby Lester, Alexander Graves and Prentiss Barnes, he formed a vocal group, the Crazy Sounds, in Louisville, later moving with other members of the group to Cleveland, Ohio. There, they were taken under the wing of disc jockey Alan Freed, who renamed them "The Moonglows" after his own nickname, 'Moondog'. The Moonglows' first releases were for Freed's Champagne label in 1953. The group's first single was the 1954 hit "Sincerely."
Fuqua left the Moonglows when Leonard Chess suggested that he join Anna Records in Detroit. At Anna Records, Fuqua began working with Anna Gordy, Billy Davis, Lamont Dozier and Johnny Bristol. He also introduced Marvin Gaye to Anna's brother, Berry Gordy, and married their sister Gwen Gordy. In 1961, he started his own labels, Tri-Phi Records and Harvey Records, but quit to join Motown records, bringing his some of his acts, including the Spinners, with him.
Around 1971, Fuqua left Motown and signed a production deal with RCA Records, having success particularly with the band New Birth. He also discovered disco pioneer Sylvester and The Weather Girls "It's Raining Men." He served as Smokey Robinson's road manager. In 1982 he reunited with Marvin Gaye to produce the singer's Midnight Love album which included the single "Sexual Healing".
As a member of The Moonglows, Fuqua was inducted into the Rock and Roll Hall of Fame in 2000.
| | | | | | |
| --- | --- | --- | --- | --- | --- |
| 6/24/2010 | 55 | Tommy Hoehn | Big Star, collaborator | Cancer | Memphis, Tennessee |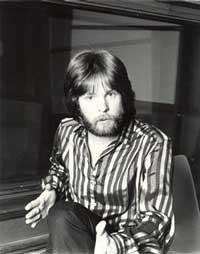 Tommy Hoehn

Musician and power-pop scene staple Tommy Hoehn has died of cancer at a Memphis hospital.
Hoehn, known for his solo work and collaborations with Big Star members Alex Chilton and Chris Bell, had been battling cancer. Hoehn would sing background on Big Star's seminal Third/Sister Lovers album.
As a solo artist, he released several albums including Spacebreak, Losing You to Sleep, Of Moons & Fools (1997). With his friend Van Duren, he released Hailstone Holiday (1999) and Blue Orange (2002).
| | | | | | |
| --- | --- | --- | --- | --- | --- |
| 6/23/2010 | 66 | Pete Quaife | Kinks, bassist | Kidney Failure | Copenhagen, Denmark |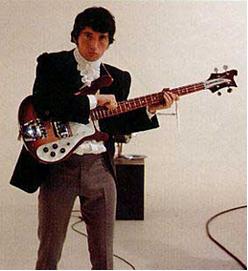 Pete Quaife
December 31, 1943 - June 23, 2010
Peter Alexander Greenlaw Quaife was bassist for the British rock band the Kinks until 1969.
After leaving the band in 1969, he formed his own band, a country rock outfit named MapleOak. He later moved to Canada and worked as a graphic artist and novelist.
Quaife attended the induction of the Kinks into the Rock and Roll Hall of Fame in 1990 and jammed on stage with the other inductees.
At the time of his death, Quaife had moved to Denmark. He made occasional appearances at Kinks Fan gatherings.
| | | | | | |
| --- | --- | --- | --- | --- | --- |
| 6/16/2010 | 56 | Garry Shider | Parliament-Funkadelic, guitarist | Cancer | Upper Marlboro, Maryland |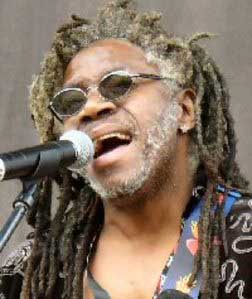 Garry Shider
July 24, 1953 - June 16, 2010
Garry Marshall Shider, guitarist and songwriter for Parliament-Funkadelic, known to millions of fans as "Starchild" or "Diaperman," has died of brain and lung cancer at age 56.
Shider first appeared on Funkadelic's 1971 album Maggot Brain and Parliament's second album Up for the Down Stroke, and joined P-Funk for good in 1972.
Garry was inducted into the Rock and Roll Hall of Fame in 1997 along with fifteen other members of Parliament-Funkadelic.
| | | | | | |
| --- | --- | --- | --- | --- | --- |
| 6/14/2010 | 70 | Ken Brown | Quarrymen, guitarist | Emphysema | Essex, England |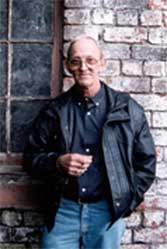 Ken Brown
1940 - June 14, 2010
Ken Brown was a Liverpool guitarist who played in the Les Stewart Quartet with George Harrison in 1958. When other members of the group could not make a gig at the Casbah Coffee Club, Brown and Harrison recruited John Lennon and Paul McCartney to play, and renamed themselves the Quarrymen. They played a series of seven Saturday night engagements in The Casbah for 15 shillings each per night, starting on August 29, 1959, featuring Brown, Lennon, McCartney and Harrison, but without a drummer. Brown injured his leg on October 10 and could not play. He left the group, joining with Pete Best (son of Mona Best, owner of the Casbah) to form the Blackjacks. The group played at the Casbah until Pete Best was invited to join the Beatles just before their first 1960 trip to Hamburg, Germany. The Blackjacks disbanded and Brown moved to London but never established himself as a professional musician.
Brown suffered from emphysema and died at his home in Essex at age 70. His body was discovered on 14 June 2010; police determined that he had died about five days earlier.
| | | | | | |
| --- | --- | --- | --- | --- | --- |
| 6/13/2010 | 81 | Jimmy Dean | Singer, sausage businessman | | Henrico County, Virginia |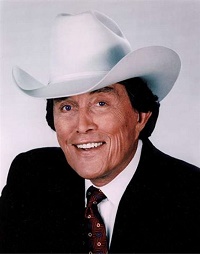 Jimmy Dean
August 10, 1928 - June 13, 2010
Jimmy Dean, country music star and sausage king, has died at his Virginia home at age 81.
Dean had a successful entertainment career in the 1950s and '60s. His first hit, with the Texas Wildcats, was "Bummin' Around", but musically he may be best remembered for "Big Bad John", a ballad that details the story a coal miner who saves fellow workers when a mine roof collapses. The song was a big hit in 1961 and won a Grammy Award for Best Country & Western Recording.
From 1963 to 1966, Dean starred in the nationally televised "The Jimmy Dean Show." Dean later became a headliner at venues like Carnegie Hall and the Hollywood Bowl and became the first country star to play on the Las Vegas strip. He was also the first guest host on "The Tonight Show." His acting career included a supporting role as reclusive Las Vegas billionaire Willard Whyte in the 1971 James Bond movie, Diamonds Are Forever.
He entered the sausage business with his brother, Don, in 1969 and became the spokesman for the Jimmy Dean Sausage brand. He sold his successful company to Sara Lee Corp. in 1984, but continued as product spokesman until recent years.
He fired bandmate Roy Clark, who went onto "Hee Haw" fame, for showing up late for gigs.
Dean was inducted into the Country Music Hall of Fame in 2010.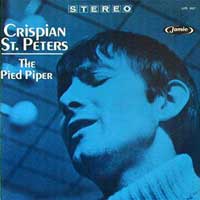 Crispian St. Peters
April 5, 1939 - June 10, 2010
Crispian St. Peters was a singer and songwriter best known for his 1966 hits, "The Pied Piper" and "You Were on My Mind".
| | | | | | |
| --- | --- | --- | --- | --- | --- |
| 6/7/2010 | 40 | Stuart Cable | Stereophonics, drummer | | Llwydcoed, Wales |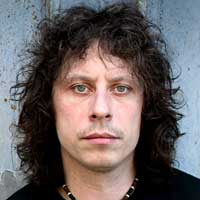 Stuart Cable
May 19, 1970 - June 7, 2010
Stuart Cable, 40, former drummer for British rock band Stereophonics, was found dead at his home in Llwydcoed, Wales. He had been drinking and apparently choked to death on his own vomit during his sleep.
After leaving the Stereophonics, Cable drummed in his new Welsh band, Killing for Company.
| | | | | | |
| --- | --- | --- | --- | --- | --- |
| 6/6/2010 | 56 | Marvin Isley | Isley Brothers, singer | | Chicago, Illinois |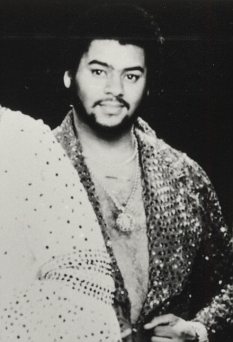 Marvin Isley
August 18, 1953 - June 6, 2010
Marvin Isley, the bassist and youngest member of the hit-making soul and funk band Isley Brothers, has died at a Chicago hospice. He was 56.
Isley was not an original member of The Isley Brothers, which first consisted of his older brothers, O'Kelly Jr., Rudolph and Ronald.
Isley retired in 1997 because of his battle with diabetes, which resulted in a double amputation of his legs. He also suffered a stroke, high blood pressure, and loss of the use of his left hand. In a 2001 interview, Marvin Isley told the Atlanta Journal-Constitution he regretted spending decades ignoring his diabetes.
In 2000, the Isleys won a $7 million plagiarism award from Michael Bolton over the group's 1966 song "Love Is A Wonderful Thing." The Supreme Court upheld a federal appeals court ruling that Bolton's 1991 hit of the same name infringed on the copyright of The Isley Brothers' tune.
The Isley Brothers were inducted into the Rock and Roll Hall of Fame in 1992.
Besides his brothers Ernie, Ronald and Rudolph, he is survived by his wife, the former Sheila Felton; a son, Corey; and two daughters, Sidney and Jalen.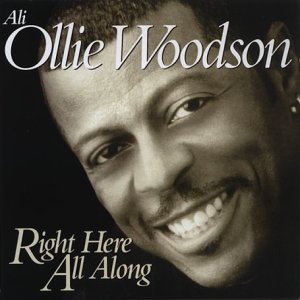 Ali-Ollie Woodson
September 12, 1951 - May 30, 2010
Ali-Ollie Woodson, the singer who led the legendary Motown quintet The Temptations in the 1980s and '90s, has died. He was 58. Woodson sang on hit songs including "Treat Her Like A Lady," "Sail Away," and "Lady Soul."
The Temptations helped define the Motown sound in the 1960s and '70s with classics such as "Papa Was a Rolling Stone," "My Girl," and "I Wish It Would Rain."
Woodson was not an original member of the group. He replaced Dennis Edwards, who sang with the group during the 1970s. Other the years, the group has lost several members including Paul Williams, Melvin Franklin, Eddie Kendricks, David Ruffin and Damon Harris.
| | | | | | |
| --- | --- | --- | --- | --- | --- |
| 5/24/2010 | 38 | Paul Gray | Slipknot, bassist | Drug Overdose | Urbandale, Iowa |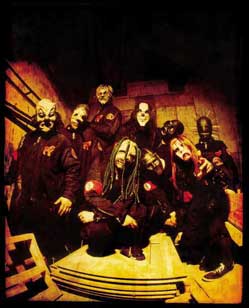 Paul Gray
April 8, 1972 - May 24, 2010
Slipknot bassist Paul Gray, 38, was found dead in a hotel room near Des Moines, Iowa. The hotel employee who found the body reported "all kinds of pills everywhere" and also found a hypodermic needle next to the bed. Autopsy results show that Gray died of an accidental overdose of morphine and the synthetic morphine substitute fentanyl and that he was suffering from "significant heart disease."
Gray, better known as #2 or "The Pig" because of the mask he wore while performing, was one of the founding members of the Des Moines-based band known for its grotesque masks, thrashing sounds and aggressive, dark lyrics. Prior to his death, Gray had been working on an album with Hail!, a metal supergroup featuring past or present members of Judas Priest and Sepultura.
He is survived by his wife Brenna who is pregnant with their first child at the time of his death.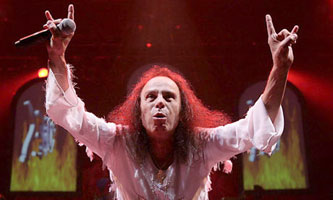 Ronnie James Dio
July 10, 1942 - May 16, 2010
Ronnie James Dio, one of the most powerful of rock's heavy metal vocalists, has lost his battle to stomach cancer.
Dio, born Ronald James Padavona, first came to rock prominence in 1975 as the frontman of Rainbow, the band legendary guitarist Ritchie Blackmore formed after departing from Deep Purple. Dio next joined Black Sabbath, replacing Ozzy Osbourne, for two albums: 1980's Heaven and Hell and in the following year Mob Rules.
In 1982, he left Black Sabbath to form his own band, Dio, with Sabbath drummer Vinnie Appice. The group hit gold with their debut album, Holy Diver.
In 1986, Dio organized an all-star charity collaboration called Hear N' Aid to raise money for famine relief in Africa.
Interestingly, Dio also sang on two tracks of Christian rock artist Kerry Livgren's solo album, Seeds of Change. Livgren, a former member of the progressive rock band Kansas, invited Dio to sing on the album. This proved to be a controversial choice among Livgeren's Christian fans.
Dio is credited for popularizing the "devil's horns" hand gesture that is seen so often today in heavy metal music culture. Dio claims he learned the gesture from his Italian grandmother, who used it to ward off the "Evil Eye."
In 1997, Dio made a cameo on Pat Boone's In a Metal Mood: No More Mr. Nice Guy, an album of famous heavy metal songs played in big band style. Dio can be heard singing backup on Boone's take of the Dio song, "Holy Diver".
In 2006, Dio made a cameo appearance in the 2006 Tenacious D movie The Pick of Destiny.
Most recently, Dio was touring with Heaven and Hell, a band featuring members of Black Sabbath.
| | | | | | |
| --- | --- | --- | --- | --- | --- |
| 5/9/2010 | 92 | Lena Horne | singer, dancer, actress | | New York, New York |

Lena Horne
June 30, 1917 - May 9, 2010
| | | | | | |
| --- | --- | --- | --- | --- | --- |
| 4/14/2010 | 48 | Peter Steele | Type O Negative, singer, bassist | Aortic Aneurysm | |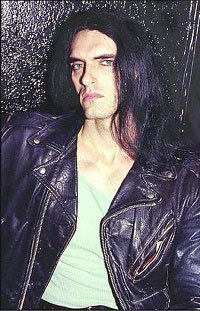 Peter Steele
January 4, 1962 - April 14, 2010
Peter Steele (born as Petrus T. Ratajczyk) was the lead singer, bassist, and composer for the gothic metal band Type O Negative. Before joining Type O Negative, he played for the metal group Fallout and the thrash band Carnivore.
Steele stood 6'8" tall and was known for his vampiric looks, menacing on stage appearance and dark sense of humor. He appeared as a nude centerfold of Playgirl magazine in 1995.
| | | | | | |
| --- | --- | --- | --- | --- | --- |
| 4/8/2010 | 64 | Malcolm McLaren | Sex Pistols, manager | Mesothelioma | New York, New York |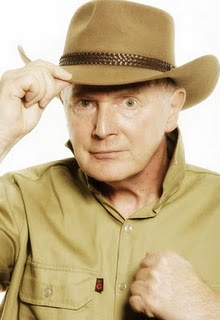 Malcolm McLaren
January 22, 1946 - April 8, 2010
Malcolm McLaren, best known for managing the Sex Pistols and for helping kick off the punk revolution of the 1970s, has died at age 64.
The Sex Pistols were fronted by John Lydon, given the stage name Johnny Rotten by McLaren.
Mr. McLaren also worked with Adam and the Ants and helped create the group Bow Wow Wow. As a solo artist, he released genre-defying albums like "Duck Rock" in 1983 and "Waltz Darling" in 1989, and remained a perennial presence in the worlds of art and fashion.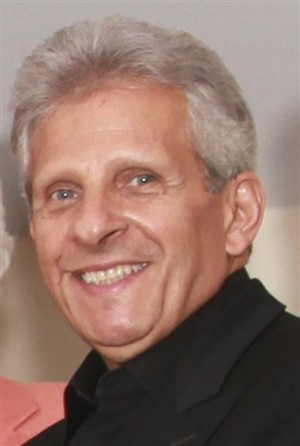 Johnny Maestro
May 7, 1939 - March 24, 2010
Singer Johnny Maestro, who performed the 1958 doo-wop hit "16 Candles" with The Crests and enjoyed a decades-long career with The Brooklyn Bridge, has died of cancer. He was 70.
<! #2010 #Dylan #Hendrix #Doors #Photographer #Woodstock #Beatles >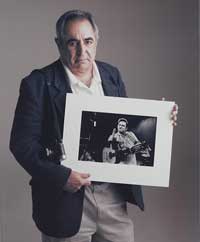 Jim Marshall
February 3, 1936 - March 24, 2010
Jim Marshall, noted Rock 'n' Roll photographer who made iconic images of Bob Dylan, Jimi Hendrix, Janis Joplin, Jim Morrison, The Rolling Stones, Johnny Cash and countless other greats, has passed away in a New York City hotel at age 74.
Marshall's best known photos include Johnny Cash flipping the bird at San Quentin, Janis Joplin with a bottle of Southern Comfort backstage at Winterland, Bob Dylan rolling a tire down a New York City Street and Jimi Hendrix burning his guitar at the Monterey Pop Festival. As a photographer at Woodstock, he captured The Who's sunrise performance. When the Beatles played their final concert at San Francisco's Candlestick Park in 1966, Mr. Marshall was the only shooter invited backstage.
To see Marshall's work online, please visit his website.
| | | | | | |
| --- | --- | --- | --- | --- | --- |
| 3/17/2010 | 59 | Alex Chilton | The Box Tops / Big Star | Heart Attack | New Orleans, Louisiana |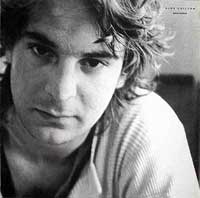 Alex Chilton
December 28, 1950 - March 17, 2010
Alex Chilton, who led the pop band Big Star, has died in New Orleans of an apparent heart attack at age 59, just days before a scheduled appearance at the South by Southwest Festival in Austin, Texas. He is survived by his wife, Laura and son, Timothy.
Mr. Chilton was just 16 years old when he joined the Box Tops, who had a #1 hit in 1967 with "The Letter."
In his honor, The Replacements wrote the song "Alex Chilton" that appears on their 1987 album Pleased to Meet Me.
Another founding member of Big Star, Chris Bell, died in a 1978 car accident.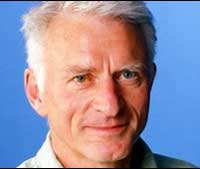 Charlie Gillett
February 20, 1942 - March 17, 2010
Charlie Gillett, British radio DJ, musicologist and writer, has died at age 68.
He was particularly noted for his influential book on the history of Rock 'n' Roll, "The Sound of the City", for his promotion of world music, and for discovering and promoting such acts as Dire Straits and Ian Dury.
| | | | | | |
| --- | --- | --- | --- | --- | --- |
| 3/12/2010 | 66 | Lesley Duncan | British folksinger | | Isle of Mull, Scotland |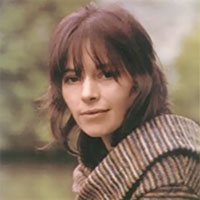 Lesley Duncan
August 12, 1943 - March 12, 2010
Lesley Duncan was a British folksinger who emerged during late 1960s. In 1970, she sang a duet of her "Love Song" with Elton John. The song appeared on his Tumbleweed Connection album. It remains one of just a handful of songs recorded by Elton John not composed by him and Bernie Taupin. Duncan provided backing vocals on John's Madman Across The Water, Pink Floyd's Dark Side of the Moon, and on Ringo Starr's Goodnight Vienna project. She also sang on the Alan Parsons Project's Eve. She worked with Dusty Springfield, Nirvana and many others.
| | | | | | |
| --- | --- | --- | --- | --- | --- |
| 3/6/2010 | 47 | Mark Linkous | Sparklehorse | Suicide | Knoxville, Tennessee |
Mark Linkous
1962 - March 6, 2010
Singer-songwriter Mark Linkous, who recorded under the name Sparklehorse, has committed suicide, according to a statement on the official Sparklehorse website. He was 47.
Linkous made his Sparklehorse debut with the 1995 album vivadixiesubmarinetransmissionplot, which yielded the minor hit "Someday I Will Treat You Good".
Linkous committed suicide with a gunshot to the heart outside a friend's house in Knoxville, Tennessee on March 6, 2010.
| | | | | | |
| --- | --- | --- | --- | --- | --- |
| 2/27/2010 | 58 | T-Bone Wolk | Hall and Oates, bassist | Heart Failure | Pawling, New York |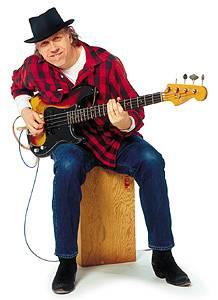 T-Bone Wolk
T-Bone Wolk


December 24, 1951 - February 27, 2010

T-Bone Wolk, longtime bassist with Hall and Oates, has died of a heart attack at age 58. Wolk joined Hall and Oates in 1981. From 1986 to 1992, he played in the "Saturday Night Live" house band on TV alongside Hall and Oates guitarist GE Smith.

Wolk was one of the hardest working sidemen in popular music. He worked with Charlie Musslewhite, Jewel, Jellyfish, Billy Joel, Roseanne Cash, Elvis Costello, Shawn Colvin, Carly Simon and many others. He also co-produced several Hall and Oates albums.
| | | | | | |
| --- | --- | --- | --- | --- | --- |
| 2/14/2010 | 57 | Doug Fieger | The Knack, singer | Cancer | Woodland Hills, California |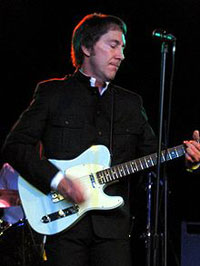 Doug Fieger
August 20, 1952 - February 14, 2010
Doug Fieger, singer for the rock band The Knack who had a smash hit in 1979 with "My Sharona", died at his California home after a 5-year battle with cancer. He was preceded in death by Bruce Gary, the Knack's drummer, who died in 2006.
"My Sharona" was written about Sharona Alperin, a 17-year-old high school student who had caught the eye Mr. Fieger. Sharona Alperin is now a high-end real estate agent in Los Angeles. She maintains a website at www.MySharona.com.
Before forming The Knack, Fieger played bass and sang lead in the group Sky, which was founded by producer Jimmy Miller (Rolling Stones, Traffic, Blind Faith), famous also for being the "Mr. Jimmy" in the Stones "You Can't Always Get What You Want/"
| | | | | | |
| --- | --- | --- | --- | --- | --- |
| 2/13/2010 | 73 | Dale Hawkins | singer/songwriter | Colon Cancer | Little Rock, Arkansas |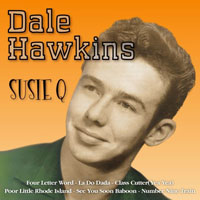 Dale Hawkins
August 22, 1936 - February 13, 2010
Delmar Allen "Dale" Hawkins was an American singer, songwriter and guitarist. He was the cousin of Ronnie Hawkins.
His best known song is the 1958 swamp-rock classic "Susie Q." The song was recorded on the 1968 debut album by Creedence Clearwater Revival and helped launched their career.
| | | | | | |
| --- | --- | --- | --- | --- | --- |
| 1/21/2010 | 62 | LA Johnson | film producer | Heart Attack | Redwood City, California |
Larry Johnson
June 11, 1947 - January 21, 2010
Larry Alderman (L.A.) Johnson was an American film and music producer, director, and editor best known for his long association with musician Neil Young. He worked on the Woodstock film and produced Neil Young's film, Journey Through The Past.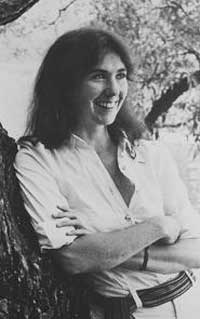 Kate McGarrigle
February 6, 1946 - January 18, 2010
Kate McGarrigle, a Canadian folksinger who sang in a duet with her sister Anna, has died of clear-cell sarcoma, a form of cancer, at her home in Montreal at age 63.
Kate McGarrigle is the mother of singers Rufus Wainwright and Martha Wainwright and the ex-wife of Loudon Wainwright III.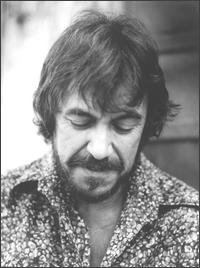 Bobby Charles
February 21, 1938 - January 14, 2010
Bobby Charles, born Robert Charles Guidry, was a Cajun singer and songwriter. He wrote Fats Domino's, "Walking To New Orleans" and Bill Haley And The Comets', "See You Later, Alligator." He also worked with Dr. John and Clarence "Frogman" Henry.
Charles played with The Band at their farewell concert, The Last Waltz. He played on the song "Down South in New Orleans" with Dr. John and The Band. However, the performance of this song did not appear in the film based on the concert. On film, Charles appeared only briefly as a backup singer in the concert's final song, "I Shall Be Released."
His songs have been recorded Kris Kristofferson, Ray Charles, Delbert McClinton, Etta James and Clarence "Gatemouth" Brown. He also cut a highly regarded solo album in 1972 with members of the Band.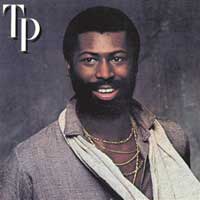 Teddy Pendergrass
March 26, 1950 - January 13, 2010
Teddy Pendergrass, R&B's reigning sex symbol in the 1970s and '80s who later had a devastating car accident that left him paralyzed, has died at age 59.
He broke into the R&B world in the 1970s as a drummer for The Cadillacs, then as a singer for Harold Melvin & the Blue Notes on a string of hits, the biggest of which was the smoochy classic "If You Don't Know Me By Now."
After going solo in 1976, Pendergrass became known for the love ballads "I Don't Love You Anymore," "Close The Door" and "Turn Off The Lights," and for playing ladies-only concerts.
In March 1982, a horrendous car accident left him trapped in his Rolls-Royce. When extricated, he was left with spinal cord injuries that paralyzed him from the waist down and confined him to a wheelchair. After rehabilitation, he recorded the album Love Language, featuring the 1984 ballad "Hold Me", a duet with a then-unknown Whitney Houston. He also performed at Live Aid on July 13, 1985, and continued to record throughout the 1980s and 1990s.
In his lifetime, Teddy Pendergrass was nominated for four Grammy Awards and won the award for best male R&B vocal performance for "Joy" in 1989.
| | | | | | |
| --- | --- | --- | --- | --- | --- |
| 1/13/2010 | 29 | Jay Reatard | rock singer/songwriter | | Memphis, Tennessee |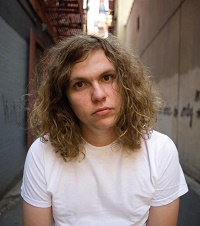 Jay Reatard
May 1, 1980 - January 13, 2010
Garage-punk artist Jimmy Lee Lindsey, better known as Jay Reatard, was found dead in his Memphis home. He apparently died in his sleep at age 29.
| | | | | | |
| --- | --- | --- | --- | --- | --- |
| 1/12/2010 | 27 | Jimmy O | rock singer/songwriter | Earthquake | Port-au-Prince, Haiti |
Jimmy O. Barikad
1982 - January 12, 2010
Jimmy O. Barikad, known as Jimmy O, was a Haitian hip hop artist, who was born in Port-au-Prince and lived in New York City.
Shortly after the January 12, 2010 Haitian earthquake, Wyclef Jean told Anderson Cooper on CNN that he had received a text message saying that Jimmy O had died. Barikad was found crushed in his vehicle in downtown Port-au-Prince.
Barikad was part of the Barikad Crew with Wyclef Jean, and was, alongside Jean, a member of the Yéle Haiti Foundation. Three other members — Sean Walker Sénatus aka K-Tafalk, Junior Badio aka Déjavoo, and Jhonny Emmanuel aka Dade — died in June 2008 in a car crash.
| | | | | | |
| --- | --- | --- | --- | --- | --- |
| 1/5/2010 | 81 | Willie Mitchell | music producer and arranger | Heart Failure | Memphis, Tennessee |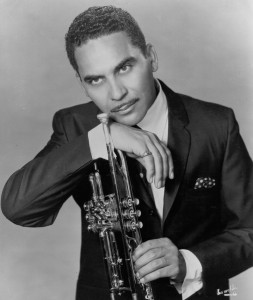 Willie Mitchell
March 23, 1928 - January 5, 2010
Willie Mitchell ("Papa Willie") was a singer, trumpeter, producer and arranger.
Willie ran Royal Recording in Memphis, Tennessee. He worked for The Home Of The Blues record label as a producer and then ran Hi Records in the 1970s. Hi Records released albums by Al Green and other popular Memphis soul artists including Syl Johnson and Ann Peebles.
Mitchell and Al Green revived their successful recording partnership in 2003 when Green recorded I Can't Stop, his first collaboration with Mitchell since 1985's He is the Light. Their 2005 follow-up project was Everything's OK.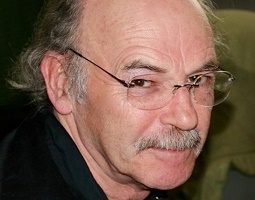 Tony Clarke
1941 - January 4, 2010
Tony Clarke was best known for producing the music of The Moody Blues from 1966 to 1979. He started his career with Decca records as a session player, but also served as a songwriter and promoter. He was assigned as a producer for the Moody Blues when the group starting fading after their first hit, "Go Now."
After the Moody Blues went on hiatus in the middle of the 1970s, he produced the album Blue Jays, by Moody Blues members Justin Hayward and John Lodge. He worked to have the band reunite, and when they did, he produced their 1978 comeback album, Octave.
In recent years, Clarke worked with artists such as Clannad and Rick Wakeman. He also produced music for the late Nicky Hopkins as well as a number of film soundtracks.
---