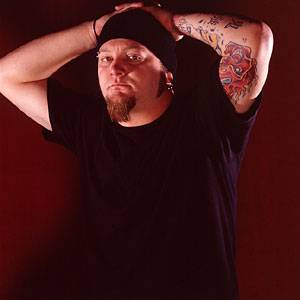 Dave Williams
February 29, 1972 – August 14, 2002
Dave Williams, lead singer of the heavy metal band Drowning Pool, was found dead on the band's bus while touring in support of Ozzfest 2002. Nicknamed "Stage" by Dimebag Darrell of Pantera, Dave was noted for his incredible stage presence and ability to win over new fans.
The band took their name from the 1975 Paul Newman film "Drowning Pool".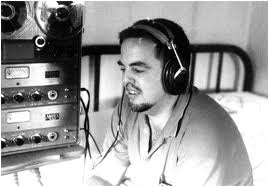 Alan Lomax
January 31, 1915 - July 19, 2002
Alan Lomax was a folklorist and ethnomusicologist who field recorded folk music of the 20th century, especially in the American South. His recordings for the Library of Congress are notable for their historic value. From 1937 to 1942, Lomax was Assistant in Charge of the Archive of Folk Song of the Library of Congress. He and his father, John A Lomax, contributed thousands of field recordings to the library's collection. He also recorded substantial interviews with many legendary folk musicians, including Woody Guthrie, Lead Belly, Muddy Waters and Jelly Roll Morton.
| | | | | | |
| --- | --- | --- | --- | --- | --- |
| 07/19/2002 | 49 | Dave Carter | singer/songwriter | Heart Attack | Hadley, Massachusetts |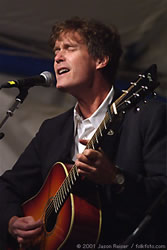 Dave Carter
August 13, 1952 - July 19, 2002
Dave Carter was a folk singer and talented songwriter born in Oxnard, California.
With his girlfriend Tracy Grammer, he released three albums: When I Go (1998); Tanglewood Tree (2000); and Drum Hat Buddha (2001). The duo also re-recorded many of the songs from Carter's 1995 solo release Snake Handlin' Man on the CD Seven Is the Number, which was released by Tracy Grammer in 2006.
Dave Carter's songs have been covered by many others, perhaps most notably by Joan Baez ("The Mountain") and by Lucy Kaplansky ("Cowboy Singer").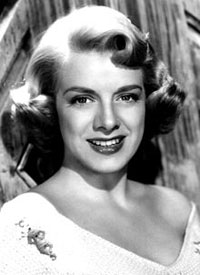 Rosemary Clooney
May 23, 1928 - June 29, 2002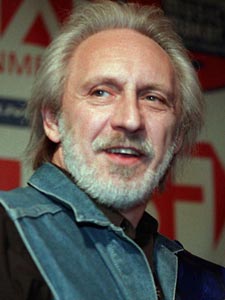 John Entwistle
October 9, 1944 - June 27, 2002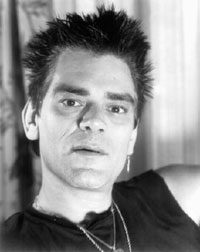 Dee Dee Ramone

September 18, 1951 – June 5, 2002
Douglas Glenn Colvin, better known as Dee Dee Ramone, was a founding member, songwriter, bassist and occasional lead vocalist for the punk rock band the Ramones.
Dee Dee struggled with drug addiction for much of his life, particularly heroin. He began using drugs as a teenager and continued to use for the majority of his adult life. He appeared clean in the early 1990s but began using heroin again sometime later. He died from a heroin overdose on June 5, 2002.
| | | | | | |
| --- | --- | --- | --- | --- | --- |
| 06/05/2002 | 50 | Curtis Amy | jazz saxophonist | | Los Angeles, California |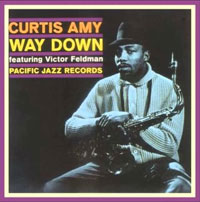 Curtis Amy
October 11, 1929 - June 5, 2002
Curtis Amy was a jazz musician known for his work on the tenor saxophone. After moving to Los Angeles, he signed with Pacific Jazz Records, often playing with organist Paul Bryant. In the mid-60s he spent three years as musical director of Ray Charles' orchestra, together with his wife, Merry Clayton and Steve Huffsteter.
He lead his own bands and recorded solo albums, and, as a session player, had key roles in several notable recordings including sax solos on The Doors hit song "Touch Me", Carole King's Tapestry, and Lou Rawls' first albums, Black and Blue and Tobacco Road.
Curtis performed with the Doors on the Smothers Brothers Comedy hour which aired on CBS TV on December 15, 1968.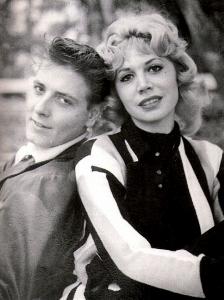 Sharon Sheeley
April 4, 1940 - May 17, 2002
Sharon K. "Shari" Sheeley was an American songwriter, who wrote songs for Glen Campbell, Ricky Nelson, Brenda Lee, and Sheeley's former fiancé, Eddie Cochran.
In 1961 she married Los Angeles disc jockey, Jimmy O'Neill. Together, they created the ABC-TV musical variety series Shindig! which aired from 1964 - 1966.

Joe Schermie
February 12, 1946 - March 25, 2002
Joe Schermie (born Joseph Edward Schermetzler) was the original bass player for the Three Dog Night and played on most of the band's hits. He left the group in 1973 and formed a group called S.S. Fools that included other former members and Toto vocalist Bobby Kimball. He later played some shows with former Three Dog Night vocalist Chuck Negron's band and was a studio musician for others such as Stephen Stills and Yvonne Elliman.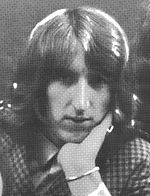 Speedy Keen
March 29, 1945 - March 12, 2002
John David Percy "Speedy" Keen was a songwriter, vocalist, drummer and keyboard player, best known as a member of the rock band Thunderclap Newman.
Thunderclap Newman was formed by Pete Townshend of The Who and Kit Lambert and featured members John "Speedy" Keen, Andy "Thunderclap" Newman and Jimmy McCulloch. The band was a one-hit wonder on the strength of Keen's composition "Something in the Air" (1969).
Before Thunderclap Newman, Keen shared a flat with and worked as a chauffeur for Pete Townshend. He was best man at Townshend's wedding to his wife Karen.
Keen wrote the song "Armenia City in the Sky" which appears on the album The Who Sell Out (1967). This was the only song The Who ever performed that was specifically written for the group by a non-member.
Keen also work as a producer for early punk bands, including Johnny Thunders and the Heartbreakers. In 1977, he produced the first, self-titled album from Motörhead.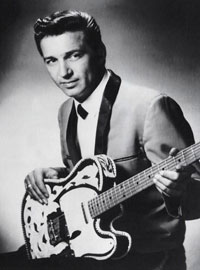 Waylon Jennings
June 15, 1937 - February 13, 2002
Waylon Jennings was an American country music singer and songwriter.
In 1958, Buddy Holly arranged Jennings's first recording session and then hired him to play bass on Holly's Winter Dance Tour. Due to cold and uncomfortable tour buses, Holly charted a plane in Clear Lake, Iowa, to take the band to the next venue in Moorehead, Minnesota. Jennings gave up his seat on this plane to J. P. Richardson (The Big Bopper), who was sick with flu. The plane crashed and all aboard died, an event immortalized in the Don McClean song "American Pie" as The Day The Music Died.
Jennings went on to great success as an outlaw country artist, releasing critically acclaimed albums such as Lonesome, On'ry and Mean and Honky Tonk Heroes, Dreaming My Dreams and Are You Ready for the Country. Later he joined the country supergroup The Highwaymen with Willie Nelson, Kris Kristofferson, and Johnny Cash.
Jennings also appeared in movies and television. He composed and sang the theme song for the TV show The Dukes of Hazzard.
| | | | | | |
| --- | --- | --- | --- | --- | --- |
| 02/10/2002 | 65 | Dave Van Ronk | folk musician | Heart Failure | New York, New York |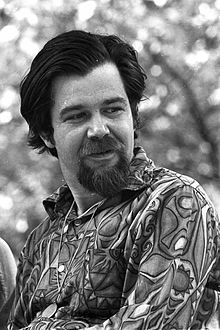 Dave Van Ronk
June 30, 1936 - February 10, 2002
Dave Van Ronk was an important figure in the American folk music scene of the 1960s.
His fame rose in New York City's Greenwich Village folk community, which included the likes of Bob Dylan. Van Ronk was a mentor and friend of many contemporary folk singers, including Tom Paxton, Patrick Sky, Phil Ochs, Ramblin' Jack Elliott, and Joni Mitchell. Van Ronk was known by the nickname "Mayor of MacDougal Street". A book, also entitled The Mayor of MacDougal Street details his life story and was the inspitation for the movie Inside Llewyn Davis.
Bob Dylan recorded Van Ronk's arrangement of the traditional song "House of the Rising Sun" on his first album. The Animals (with Eric Burden) recorded the song in 1964 and had a huge hit, helping inaugurate the folk-rock movement.
Van Ronk died in a New York City hospital of heart failure while undergoing postoperative treatment for colon cancer.
| | | | | | |
| --- | --- | --- | --- | --- | --- |
| 01/22/2002 | 57 | Peter Bardens | Camel, keyboardist | Lung Cancer | Malibu, California |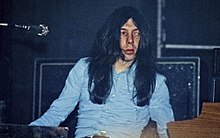 Peter Bardens
June 19, 1944 - January 22, 2002
Peter Bardens was an English keyboardist and a member of the British progressive rock group Camel. During his career Bardens worked alongside Andrew Latimer, Rod Stewart, Mick Fleetwood, Peter Green and Van Morrison. He recorded eleven solo albums.
Bardens died from lung cancer in Malibu in January 2002, at the age of 57 and is interred in the Hollywood Forever Cemetery.
| | | | | | |
| --- | --- | --- | --- | --- | --- |
| 01/21/2002 | 81 | Peggy Lee | popular singer | Heart Attack | Los Angeles, California |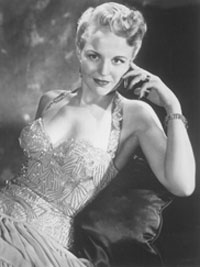 Peggy Lee
May 26, 1920 - January 21, 2002
Peggy Lee was a popular American singer and actress.
| | | | | | |
| --- | --- | --- | --- | --- | --- |
| 01/12/2002 | 81 | Stanley Unwin | British Comic | | Daventry, Northamptonshire, England |

Stanley Unwin
June 7, 1911 - January 12, 2002
Stanley Unwin was a British comic known for his mangled and humorous form of English, known as "Unwinese." In Rock 'n' Roll, his work is best known from the classic 1968 Small Faces Album Ogdens' Nut Gone Flake. On the album, Stanley narrates the tale of Happiness Stan thusly:
Are you all sitty comftybold two-square on your botty? Then I'll begin.
Now, like all real life experience stories, this also begins once a polly tito, and Happiness Stan, whose life evolved the ephemeral colour dreamy most, and his deep joy in this being the multicolour of the moon. Oh yes. His home a victoriana charibold, the four-wheel folloped ft-ft-ft out the back. Now, as eve on his deep approach, his eye on the moon. Alltime sometime deept joy of a full moon scintyladen dangly in the heavenly bode. But now only half! So, gathering all behind him the hintermost, he ploddy-ploddy forward into the deep complicadent fundermold of the forry to sort this one out.
Stanley Unwin died in 2002. His gravestone is inscribed with his self-written epitaph, "Reunitey in the heavenly-bode – Deep Joy!".
His work is thought to have been a significant influence on the two books written by John Lennon in 1964/5 – John Lennon In His Own Write and A Spaniard in the Works.
---