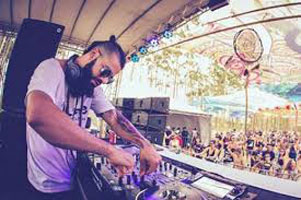 DJ Kaleb Freitas
December 17, 2017
Brazilian DJ Kaleb Freitas was killed when the stage he was performing on collapsed during the Atmosphere dance music festival in Esteio, near the southern city of Porto Alegre in Brazil.
Despite warnings of adverse weather conditions, the festival went on as scheduled. A gust of wind during severe weather and rain caused the steel structure of the large stage to tumble down. Freitas was struck by debris and suffered a head wound; three others were injured to a lesser extent. Freitas was rushed to São Camilo Hospital in Esteio but was pronounced dead upon arrival.
Kalleby Freitas da Rosa, known popularly as DJ Kaleb Freitas was 30 years old.
| | | | | | |
| --- | --- | --- | --- | --- | --- |
| 12/12/2017 | 62 | Pat DiNizio | The Smithereens | | Summit, New Jersey |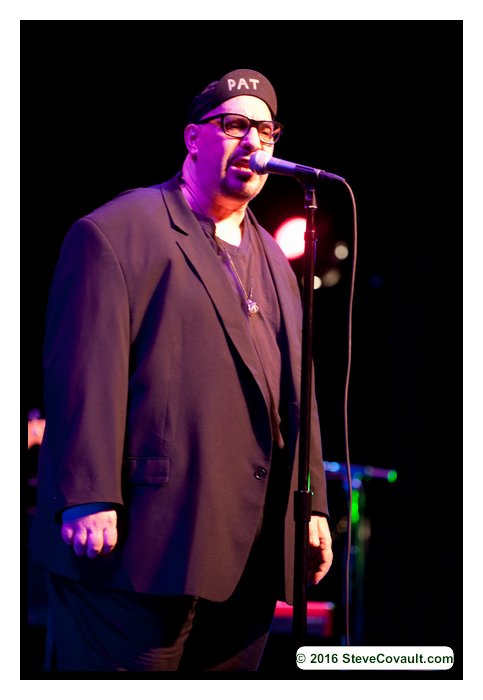 Pat DiNizio
October 12, 1955 - December 12, 2017
Pat DiNizio, founder, singer and songwriter for the band The Smithereens, has died in New Jersey at age 62.
| | | | | | |
| --- | --- | --- | --- | --- | --- |
| 12/9/2017 | 63 | Ron Beitle | Wild Cherry, drummer | Bladder cancer | |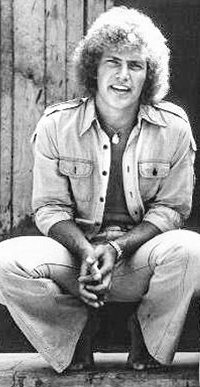 Ron Beitle
August 30, 1954 - December 9, 2017
Ron Beitle, drummer for the Pittsburgh area band Wild Cherry, has died. He was 63. Wild Cherry is noted for thier 1976 hit "Play That Funky Music."
| | | | | | |
| --- | --- | --- | --- | --- | --- |
| 12/5/2017 | 74 | Johnny Hallyday | French Rock Star | Lung Cancer | Marnes-la-Coquette, France |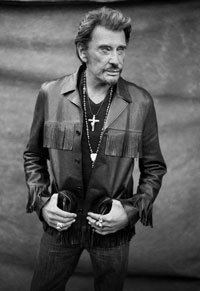 Johnny Hallyday
June 15, 1943 - December 5, 2017
French rock star Johnny Hallyday, known as "The Elvis Presley of France", has died at age 74.
Johnny Hallyday was a singer and actor who sold more than 80 million records and acted in more than 30 films over a career that spanned more than 57 years.
Born Jean-Philippe Léo Smet, his career began when the 1957 Elvis Presley film "Loving You" inspired the 14-year-old to pick up a guitar. He sang hits like "Tutti Frutti," "Blue Suede Shoes" and "C'est le Mashed Potatoes."
He remained largely unknown in the English-speaking world where he was dubbed "the biggest rock star you've never heard of."
He worked with top-rung talent. The Jimi Hendrix Experience was his opening act in 1966, and he later brought the British guitarists Jimmy Page and Peter Frampton to France for recording sessions. He appeared on the The Ed Sullivan Show with American singing star Connie Francis in a show that was taped at the Moulin Rouge nightclub in Paris.
| | | | | | |
| --- | --- | --- | --- | --- | --- |
| 11/30/2017 | 67 | Jim Nabors | actor/singer | | Honolulu, Hawaii |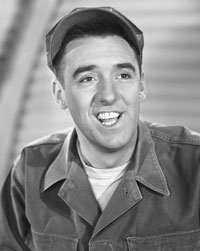 Jim Nabors
June 12, 1930 - November 30, 2017
James Thurston Nabors, an American actor, singer, and comedian known for his portrayal of Gomer Pyle and for his baritone singing voice, has died at 87.
He recorded numerous albums and singles, most of them containing romantic ballads though he sang pop, gospel, and country songs as well.
Nabors can be heard on Pink Floyd's album, The Wall. The song "Nobody Home" contains a clip sampled from the Gomer Pyle, U.S.M.C. TV episode "The Show Must Go On" in which Pyle sang "The Impossible Dream (The Quest)." In the clip Pyle says the tag-line "Surprise, surprise, surprise!" Nabors received a royalty for the use of his voice. According to Nick Mason: "One voice heard on the album after we recorded a random turning of the TV dial belonged to an actor who thought the success was largely due to his contribution. We offered him a settlement with the option of doubling the amount if he gave it all to charity. He took the half for himself."
Nabors was also known for singing "Back Home Again in Indiana" prior to the start of the Indianapolis 500, almost every Memorial Day weekend from 1972 to 2014.
<! #2017 #Photographer #BlindFaith >
| | | | | | |
| --- | --- | --- | --- | --- | --- |
| 11/27/2017 | 75 | Bob Seidemann | photographer | Parkinson's disease | Vallejo, California |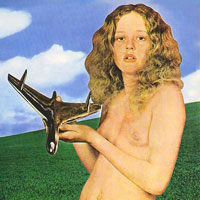 Bob Seidemann
December 28, 1941- November 27, 2017
Bob Seidemann, a San Francisco photographer who took iconic images of the Grateful Dead, Janis Joplin and many others in the counter-culture scene, has died at his home in Vallejo, Calif. He was 75.
Mr. Seidemann moved to England in 1968, living for a time at the home of Eric Clapton, whom he had met backstage at a concert in San Francisco. Clapton commissioned him to create artwork for album cover for his next project, a group he formed with formed with Steve Winwood, Ginger Baker and Ric Grech. With her parent's permission, he created a photograph of 11-year-old Mariora Goschen, topless and holding a model spaceship. The photo, which he titled "Blind Faith," inspired the new band to also name itself "Blind Faith" and use the photo as the cover of their album. The reaction to the sensational photo caused the album to be released in the United States with an alternate cover, a conventional photo of the group.
Later in life, Seidemann created a series of portraits of aviation pioneers such as test pilot Chuck Yeager, aircraft designer Robert Sandusky and James H. Doolittle.
| | | | | | |
| --- | --- | --- | --- | --- | --- |
| 11/24/2017 | 70 | Mitch Margo | The Tokens | | Studio City, California |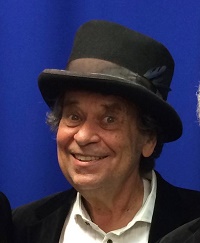 Mitch Margo
May 25, 1947 - November 24, 2017
Mitch Margo was a singer/songwriter who began working professionally by age 14. He and his brother Phil Margo were members of The Tokens, a vocal group remembered for their 1961 hit "The Lion Sleeps Tonight." Other hits by The Tokens include: "Tonight I Fell In Love" (which Mitch Margo co-wrote), "I hear Trumpets Blow" (written by Mitch Margo), "He's In Town", and "Portrait of My Love".
Mitch Margo died of natural causes at his home in Studio City, California, at the age of 70.
| | | | | | |
| --- | --- | --- | --- | --- | --- |
| 11/21/2017 | 67 | David Cassidy | Partridge Family, singer | Liver Failure | Fort Lauderdale, Florida |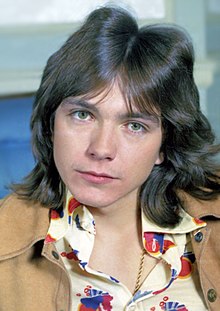 David Cassidy
April 12, 1950 - November 21, 2017
David Bruce Cassidy, known for his starring role in the 1970s musical-sitcom The Partridge Family, has died in Florida at the age of 67.
In 1970, Cassidy took the role of Keith Partridge, son of Shirley Partridge, who was played by Cassidy's real stepmother and series lead Shirley Jones. The huge success of The Partridge Family TV show led to Cassidy becoming a teen idol and a solo career as a pop singer.
Ten albums by The Partridge Family and five solo albums were produced during the series, with most selling more than a million copies each. Hits included "I Think I Love You", "Daydreamer", "How Can I Be Sure" and "Could It Be Forever."
He also appeared in episodes of the television series Ironside, Marcus Welby, M.D., Adam-12 and Bonanza.
In 1994, Cassidy, in collaboration with Chip Deffaa, wrote his autobiography, C'mon, Get Happy ... Fear and Loathing on the Partridge Family Bus.
Cassidy also wrote a memoir, >Could It Be Forever? My Story, published in the United Kingdom in March 2007, which gives further details about his personal life.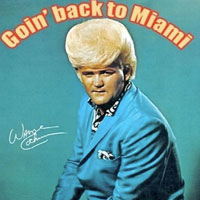 Wayne Cochran
May 10, 1939 - November 21, 2017
Talvin Wayne Cochran was an American soul singer, known for his outlandish outfits and white pompadour hairstyle. He was sometimes referred to as The White Knight of Soul.
After moving to Macon, Georgia, Cochran became friends with soul singer Otis Redding and played bass guitar on Redding's early recording of "Shout Bamalama" and its B-side, "Fat Girl". Cochran's first single, "The Coo", helped him get signed to the King Records label. Cochran became close friends with King labelmate James Brown, whose stage show and road band influenced his own performing style and inspired him to assemble his own soul revue, the C.C. Riders, which occasionally featured as many as 14 musicians plus two female backing vocalists, the Sheer Delights.
Cochran is best known for writing the song "Last Kiss", which he performed with the C.C. Riders.
Cochran recorded a final album, Cochran, for Epic Records in 1972, then toured and made television appearances. He retired from music to become an evangelist minister in Miami, Florida.
| | | | | | |
| --- | --- | --- | --- | --- | --- |
| 11/19/2017 | 85 | Mel Tillis | Country singer/songwriter | | Ocala, Florida |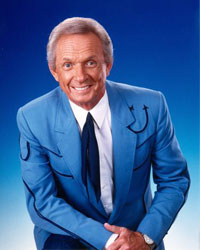 Mel Tillis
August 8, 1932 - November 19, 2017
Country music legend Mel Tillis has died in Florida at age 85.
Tillis' biggest success was in the 1970s, with top hits including "I Ain't Never", "Good Woman Blues", and "Coca-Cola Cowboy". He also had great success as a songwriter. Tillis wrote "I'm Tired", a No. 3 country hit for Webb Pierce in 1957 and continued to write and record numerous hits for him.
Tillis' daughter, Pam Tillis, is a successful country music singer with hits like "Maybe It Was Memphis" and "Shake the Sugar Tree".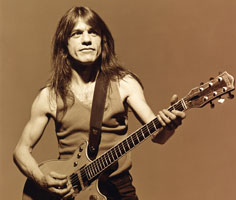 Malcolm Young
January 6, 1953 - November 17, 2017
Malcolm Young, co-founder of AC/DC, has died at age 64.
Young was the rhythm guitarist, backing vocalist and songwriter for the Australian band. His older brother, George Young, died just a few weeks earlier.
| | | | | | |
| --- | --- | --- | --- | --- | --- |
| 11/16/2017 | | Michael Davies | Hawkwind, keyboardist | | |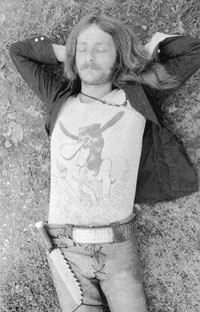 Michael Davies

Michael ("Dik Mik") Davies, who played keyboards and synthesizers in the British space rock group Hawkwind from its beginning in 1969 until 1973, has died.
He played on the band's self-titled 1970 album and also appeared on 1971's In Search Of Space, 1972's Doremi Fasol Latido and their classic live record Space Ritual.
| | | | | | |
| --- | --- | --- | --- | --- | --- |
| 11/15/2017 | 21 | Lil' Peep | rapper | drug overdose | Tucson, Arizona |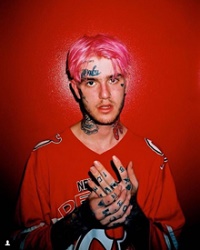 Lil' Peep
November 1, 1996 - November 15, 2017
Gustav Elijah Åhr, known by his stage name Lil Peep, was an American rapper, singer and songwriter. His music blended hip-hop with guitar-driven emo.
On November 15, 2017, Åhr was found dead on his tour bus before a scheduled performance in Tucson, Arizona. He was touring in support of his debut album, Come Over When You're Sober (Part One).
His death is believed to be due to an accidental Fentanyl-Xanax overdose.
| | | | | | |
| --- | --- | --- | --- | --- | --- |
| 11/9/2017 | 70 | Hans Vermeulen | singer/guitarist/keyboardist | | Ko Samui, Thailand |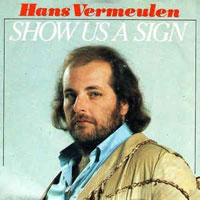 Hans Vermeulen
September 18, 1947 - November 9, 2017
Hans Vermeulen was a Dutch singer, composer, producer, guitarist and keyboard player best known as a member of Sandy Coast.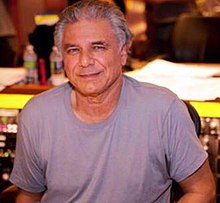 Paul Buckmaster
June 13, 1946 - November 7, 2017
Paul Buckmaster was a British arranger, conductor and composer known for his work with David Bowie, Elton John, Harry Nilsson, The Rolling Stones, Carly Simon, Shawn Phillips and Miles Davis.
His work as an orchestral arranger can be on many classics, including David Bowie's "Space Oddity" (1969),] a number of early albums by Elton John (1969-72), and on The Rolling Stones' album Sticky Fingers (1971). Buckmaster also helped Miles Davis with the preparation of On the Corner (1972).
Buckmaster also played with Bowie and his band in the recordings for the original soundtrack to the science fiction film The Man Who Fell to Earth. Buckmaster wrote instrumental tracks for the 1974 Harry Nilsson film Son of Dracula, and composed the original score for Terry Gilliam's science fiction hit 12 Monkeys (1995), which starred Bruce Willis, Madeleine Stowe and Brad Pitt.
Buckmaster won the 2002 Grammy Award for Best Instrumental Arrangement Accompanying Vocalists for Train's hit song Drops of Jupiter.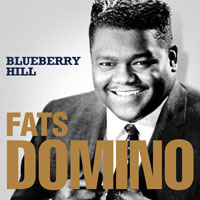 Fats Domino
February 26, 1928 - October 24, 2017
Fats Domino died of natural causes on October 24, 2017, at his home in Harvey, Louisiana, at the age of 89.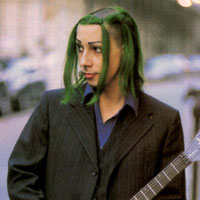 Daisy Berkowitz
April 28. 1968 - October 22, 2017
Scott Mitchell Putesky, better known by his stage name Daisy Berkowitz, was the lead guitarist and co-founder of the rock band Marilyn Manson. He left the band on May 8, 1996, halfway through the recording of the album Antichrist Superstar.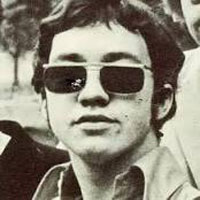 George Young
November 6, 1946 - October 22, 2017
George Young was the guitarist for the Easybeats, remembered for their 1960s hit "Friday on My Mind."
George was the older brother of AC/DC's Angus and Malcolm Young and co-produced the first 5 albums for AC/DC.
| | | | | | |
| --- | --- | --- | --- | --- | --- |
| 10/17/2017 | 53 | Gord Downie | Tragically Hip | Brain Cancer | Toronto, Ontario, CANADA |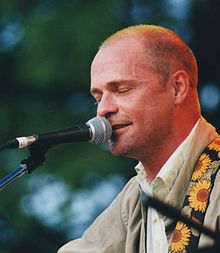 Gord Downie
February 6, 1964 - October 17, 2017
Gordon Edgar Downie was a Canadian rock musician, founder, lead singer and lyricist for the band the Tragically Hip.
In addition to his career with the Tragically Hip, Downie also released six solo albums: Coke Machine Glow (2001), Battle of the Nudes (2003), The Grand Bounce (2010), And the Conquering Sun with the Sadies (2014), Secret Path (2016) and Introduce Yerself (2017).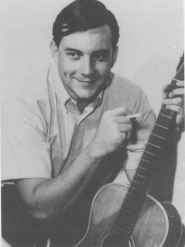 Billy Roberts
August 16, 1936 - October 7, 2017
William Moses Roberts Jr. was an American folksinger and songwriter who emerged from New York's Grenwich Village scene in the 1960s. He is credited for composing and copyrighting the 1960s rock music standard "Hey Joe" which was a smash hit when recorded by Jimi Hendrix and has been recorded by hundreds of musicians.
| | | | | | |
| --- | --- | --- | --- | --- | --- |
| 10/2/2017 | 66 | Tom Petty | Tom Petty and the Heartbreakers | Drug Overdose | Santa Monica, California |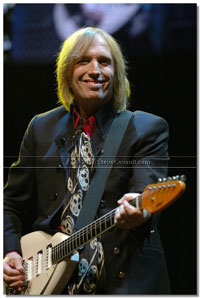 Tom Petty
October 20, 1950 - October 2, 2017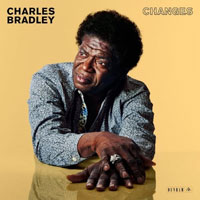 Charles Bradley
November 5, 1948 - September 23, 2017
Charles Bradley was an America R&B singer who called himself "the screaming eagle of soul." He began his professional career late in life after being discovered while performing as a James Brown impersonator known as "Black Velvet." Bradley was discovered by Gabriel Roth (better known as "Bosco Mann"), a co-founder of Daptone Records. Daptone records released his debut album No Time for Dreaming in 2011. Rolling Stone magazine named the debut as of the top 50 albums of 2011. Bradley's second album, Victim of Love, came out on April 2, 2013. Bradley's final album, Changes was released on April 1, 2016 and featured a cover of the Black Sabbath song, "Changes."
Bradley was the subject of the documentary Soul of America which premiered at the South by Southwest music festival in 2012. The film told Bradley's story from his childhood in Florida, to his days of homelessness and then later his gigs as "Black Velvet", and finally ended with him recording at Daptone Records. The film included his performances at festivals around the world.
Bradley died of liver cancer in Brooklyn, New York, at the age of 68.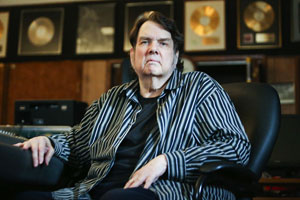 Johnny Sandlin
April 16, 1945 - September 19, 2017
Johnny Sandlin, a musician, recording engineer and producer best known for producing albums by bands such as the Allman Brothers Band, Widespread Panic, Wet Willie, and Col. Bruce Hampton and the Aquarium Rescue Unit, has died at age 72.
In the 1960s, he was a member of Hour Glass, alongside Duane and Gregg Allman. The Hour Glass recorded two albums in Los Angeles for Liberty Records, Hour Glass (1967) and Power of Love (1968). During that period, The Hour Glass opened for such acts as Buffalo Springfield, Eric Burdon, Jefferson Airplane, Moby Grape, Mother Earth, and the Youngbloods.
Continuing his work with the Allman Brothers, he mixed the albums At Fillmore East (1971) and Eat a Peach (1972), and produced Brothers and Sisters (1973), and Win, Lose or Draw (1975), among others. He worked with a variety of other bands, including the Athens, Georgia-based band Widespread Panic on their debut album, Mom's Kitchen.
| | | | | | |
| --- | --- | --- | --- | --- | --- |
| 9/14/2017 | 56 | Grant Hart | Hüsker Dü | Cancer | Minneapolis, Minnesota |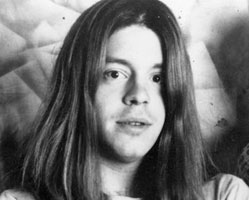 Grant Hart
March 18, 1961 - September 14, 2017
Grant Hart, drummer, vocalist and songwriter for the influential Minnesota rock band Hüsker Dü, has died after battling cancer. He was 56.
Hüsker Dü was formed by Mr. Hart, with guitarist and singer Bob Mould and the bassist Greg Norton, in the late 1970s in St. Paul. The band released six albums between 1983 and 1987; Hart designed most of his band's album covers. The classic Zen Arcade (1984) is considered by critics to be their best record.
Hüsker Dü broke up in 1988. Hart then formed the band Nova Mob before starting a solo career.
Grant Hart is survived by his wife, Brigid McGough, and his son.
| | | | | | |
| --- | --- | --- | --- | --- | --- |
| 9/8/2017 | 78 | Don Williams | country singer | Emphysema | Mobile, Alabama |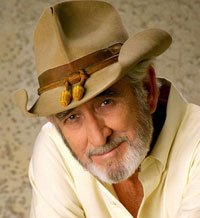 Don Williams
May 27, 1939 - September 8, 2017
Don Williams, one of the biggest stars in country music during the late 1970s, has died at age 78.
As a solo artist, Williams had 17 #1 country hits.
Williams also had some minor roles in Burt Reynolds movies. In 1975, Don appeared as a member of the Dixie Dancekings band in the movie W.W. and the Dixie Dancekings. Don also appeared as himself in the movie Smokey and the Bandit II, in which he also played a number of songs.
In 2010, the Country Music Association inducted Don Williams into the Country Music Hall of Fame.
| | | | | | |
| --- | --- | --- | --- | --- | --- |
| 9/8/2017 | 50 | Troy Gentry | Montgomery and Gentry | helicopter crash | Medford, New Jersey |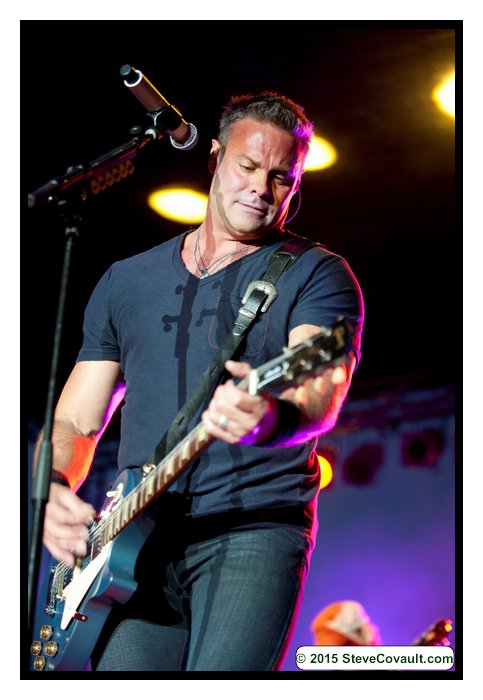 Troy Gentry
April 5, 1967 - September 8, 2017
Troy Gentry, half of country duo Montgomery Gentry, has died following a helicopter crash in Medford, New Jersey. He was 50 years old.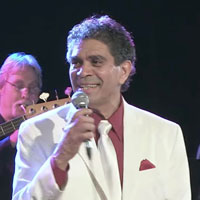 Rick Stevens
February 23, 1941 - September 5, 2017
Rick Stevens, a lead vocalist for Tower of Power in the band's early days, has died at age 77. Stevens sang on Tower of Power's Bump City album (1972) which included their hit "You're Still a Young Man." He left the band during the recording of their next album.
In 1976, during a deal that went bad, Stevens shot and killed three men. He was sentenced to life in prison but was released on parole in 2012. He then formed Rick Stevens & Love Power, which regularly played in Northern California. After his release, he occasionally sat in with Tower of Power, including an appearance at a January 2017 benefit concert for former band members that were hit by a train in Oakland's Jack London Square.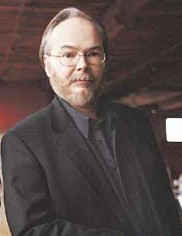 Walter Becker
February 20, 1950 - September 3, 2017
Walter Carl Becker, co-founder, guitarist and songwriter of the band Steely Dan, had died in Hawaii at age 67.
Becker and his partner Donald Fagen formed Steely Dan in California in 1971. The jazz influenced rock band had great success with hits such as "Peg", "Deacon Blues" and "Hey Nineteen."
In addition to his work with Steely Dan and other side projects, Becker also released two solo albums, 1994's 11 Tracks of Whack and 2008's Circus Money.
Becker died on September 3, 2017 in Maui, Hawaii. The cause of his illness was not disclosed.
| | | | | | |
| --- | --- | --- | --- | --- | --- |
| 9/3/2017 | 66 | Dave Hlubek | Molly Hatchet, guitarist | Heart Failure | |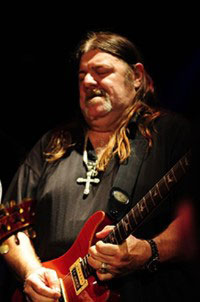 Dave Hlubek
August 28, 1951 - September 3, 2017
Dave Hlubek, founding member of Southern rock band Molly Hatchet, has died after suffering a heart attack. He was 66.
Hlubek founded Molly Hatchet in 1971, singing and playing guitar. Danny Joe Brown took over vocals in 1974 and guitarist Steve Holland joined the same year. Duane Roland, Banner Thomas, and Bruce Crump joined the band in 1976.
Hlubek wrote many of the group's songs, including hits as "Flirtin' with Disaster", "Gator Country", Whiskey Man", and "Fall of the Peacemakers." Hlubek also worked on soundtracks for feature films such as Monster starring Charlize Theron, The Dukes of Hazzard, Suspect Zero, and Delta Farce.
In 1987, Hlubek left the band due to his cocaine addiction. He was replaced by lead guitarist Bobby Ingram. After getting his life back together, Hlubek also worked with other bands including the Southern Rock Allstars which he co-founded with Blackfoot drummer Jakson Spires.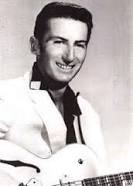 Sonny Burgess
May 28, 1929 - August 18, 2017
Albert Austin Burgess was a pioneering American rockabilly guitarist and singer. He died at a Little Rock, Arkansas hospital following a fall at his home.
| | | | | | |
| --- | --- | --- | --- | --- | --- |
| 8/8/2017 | 81 | Glen Campbell | vocalist | Alzheimer's Disease | Nashville, Tennessee |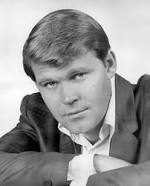 Glen Campbell
April 22, 1936 - August 8, 2017
Glen Travis Campbell, singer/songwriter, actor and TV Host, affectionately known as the "Rhinestone Cowboy," has died after suffering from Alzheimer's disease for several years. He was 81.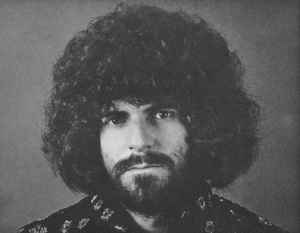 Goldy McJohn
May 2, 1945 - August 1, 2017
Goldy McJohn, a founding member and keyboardist of Canadian rockers Steppenwolf, has died at age 72.
McJohn helped form Steppenwolf in late 1967 in Toronto along with singer John Kay and drummer Jerry Edmonton after they split from Jack London & the Sparrows, which also included Bruce Palmer, who later joined Buffalo Springfield.
| | | | | | |
| --- | --- | --- | --- | --- | --- |
| 7/20/2017 | 41 | Chester Bennington | Linkin Park, vocalist | suicide by hanging | Palos Verdes Estates, California |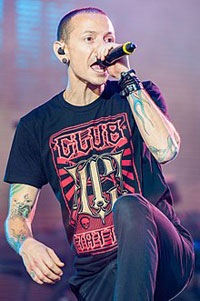 Chester Bennington
March 20, 1976 - July 20, 2017
| | | | | | |
| --- | --- | --- | --- | --- | --- |
| 7/14/2017 | 38 | David Z | Adrenaline Mob / Trans-Siberian Orchestra, bassist | auto accident | Micanopy, Florida |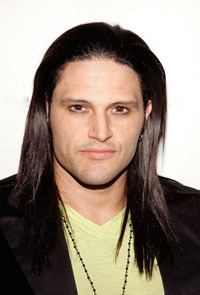 David Z

David Zablidowsky, known as David Z, Adrenaline Mob and Trans-Siberian Orchestra Bassist, was killed in a tragic Florida accident.
He died after a tractor-trailer veered off Interstate 75 into two vehicles carrying members of Adrenaline Mob as they stopped to fix a flat tire. David Z was 38. Several other members of the tour were seriously injured in the accident.
Adrenaline Mob was formed in 2011 with a lineup of seasoned metal band veterans, including members of Symphony X and Dream Theater.
A previous auto crash while the band was on tour in 2014 destroyed their van and gear. In 2015, Adrenaline Mob drummer A.J. Pero, who also played with Twisted Sister, died of a heart attack.
Zablidowsky also toured with Joan Jett and the Blackhearts and SOTO. He was also in a band with his brother, Paul, called ZO2, that performed on the VH1 Rock the Nation tour in 2004, and an '80s tribute band called Rubix Kube.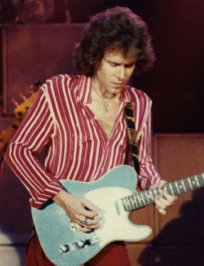 Erik Cartwright
July 10, 1950 - July 9, 2017
Erik Cartwright was a rock guitarist best known for playing with Foghat. Cartwright replaced original Foghat guitarist Rod Price in 1981. He later played briefly with Pat Travers and worked as a guitar tech for the Allman Brothers Band and Jonny Lang.
He is the brother of musician Brett Cartwright, who has played bass guitar for Joan Jett, David Johansen, and Shayne Fontayne. Brett Cartwright also toured as Foghat's bassist during the late 1980s.
| | | | | | |
| --- | --- | --- | --- | --- | --- |
| 6/22/2017 | 66 | Jimmy Nalls | Sea Level, guitarist | Parkinson's disease | |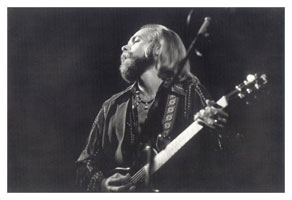 Jimmy Nalls
May 31, 1951 - June 22, 2017
Jimmy Nalls was a guitarist and founding member of the blues-rock band Sea Level. After the Allman Brothers band breakup of 1976, Sea Level formed with keyboardist Chuck Leavell, Lamar Williams and Jaimoe, former members of the Allman Brothers. Sea Level toured released five albums before folding in 1981.
After Sea Level, Nalls performed with a number of acts and worked as a Nashville session player for artists such as Bodyworks and B.J. Thomas. In the 1990s he joined singer T. Graham Brown's touring band, and remained in the lineup until shortly after receiving his Parkinson's diagnosis in 1994.
Robert "Bo" Wagner

Robert "Bo" Wagner, co-founder of Atlanta area band Starbuck, has died at age 72. He had earlier played and danced on The Lawrence Welk Show and toured and worked with The 5th Dimension, Roger Williams and Liberace on drums and percussion.
Starbuck had its origins with the Biloxi, Mississippi band Eternity's Children, which Bo joined in 1968. Two of that band's members (Wagner and singer/keyboardist Bruce Blackman) formed Starbuck in Atlanta in 1974.
Starbuck had a soft rock radio hit with their debut single "Moonlight Feels Right", which reached #3 in the Billboard Hot 100 singles charts of 1976. Bo Wagner performed the song's distinctive marimba solo.
From 1976 to 1980, Starbuck toured with acts including Electric Light Orchestra, KC and the Sunshine Band, Hall & Oates and Boston. TV appearances included The Midnight Special, American Bandstand, The Merv Griffin Show, Dinah!, The Mike Douglas Show and Solid Gold. Starbuck split up in 1980, but reunited for a series of well-received reunion shows from 2013 to 2016.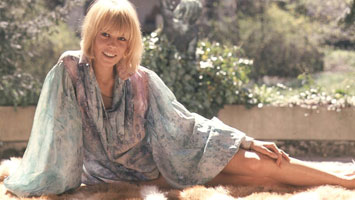 Anita Pallenberg
April 6, 1942 - June 13, 2017
Anita Pallenberg was an Italian fashion model, actress and girlfriend of Brain Jones and Keith Richards of the Rolling Stones. She was with Keith Richards from 1967 until 1980 and is the mother of three of his children.
Pallenberg appeared in several films including the 1968 documentary about the Rolling Stones, Sympathy for the Devil, and in the Jane Fonda cult classic Barbarella.
In 1979, a 17-year-old boy, Scott Cantrell, shot himself in the head in Pallenberg's bed with a gun owned by Keith Richards, while at the South Salem, New York, house shared by Richards and Pallenberg. The youth had been employed as a part-time groundskeeper at the estate and was involved in a sexual relationship with Pallenberg. Richards was in Paris recording with the Rolling Stones, but his son was at the house when the teen killed himself. Pallenberg was arrested but later released. The death was ruled a suicide in 1980, despite rumors that she and Cantrell had been playing a game of Russian roulette. The police investigation stated that Pallenberg was not on the same floor of the house at the time the fatal shot was fired.
| | | | | | |
| --- | --- | --- | --- | --- | --- |
| 5/27/2017 | 69 | Gregg Allman | Allman Brothers Band | Liver Cancer | Richmond Hill, Georgia |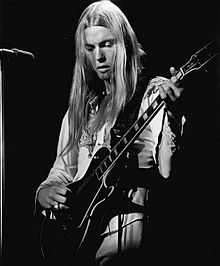 Gregg Allman
December 8, 1947 - May 27, 2017
Gregory Lenoir "Gregg" Allman, founding member of the Allman Brother Band, has died at age 69 in his home near Savanah, Georgia due to complications from liver cancer. He is preceded in death by band mates Duane Allman, bassist Berry Oakley (both died in motorcycle accidents) and drummer Butch Trucks.
With his brother, Duane Allman, Gregg made music together throughout their teen years (early bands included "Hour Glass" and "The Allman Joys"). When Gregg turned eighteen, Duane convinced him to avoid the military draft by painting a bulls eye on his shoe and shooting himself in the foot. In 1969, free from the draft, the brothers formed the Allman Brothers Band.
Gregg Allman played a Hammond organ and guitar and is the songwriter of rock staples such as "Midnight Rider" and "Whipping Post." Classic Allman Brothers releases include Allman Brother Band (1969), Idlewild South (1970), At Fillmore East (1971), Eat a Peach (1972), Brothers and Sisters (1973), and Win, Lose or Draw (1975).
The Allman Brothers band disbanded in 1976 for several years after Gregg Allman testified against Scooter Herring, the Allman Brothers Band road manager. Herring was convicted of cocaine drug offenses. <! The Band reunited for Enlightened Rogues (1979), then switched to Arista Records for Reach for the Sky (1980) and Brothers of the Road (1981).
The musical accomplishments of the Allman Brothers Band were recognized by the Rock and Roll Hall of Fame in 1995. The band also won the Grammy Award for Lifetime Achievement in 2012.
Allman released his first solo album, Laid Back in late 1973, but had his greatest solo success with "I'm no Angel." The song reached #1 in Billboard's Mainstream Tracks in 1987.
In June 2010, Allman had a successful liver transplant operation at the Mayo Clinic in Jacksonville, Florida. He had been receiving treatment for Hepatitis C, but chronic liver damage led to doctors to recommend a transplant.
In 2012, he wrote his memoir of life and career with the book My Cross to Bear.
Tragedy struck the Allman legacy in 2014 when a fatal accident occurred during the first day of filming for Midnight Rider, a biopic based on Allman's book, My Cross to Bear. The crew was filming a dream scene with actor William Hurt on a metal hospital bed placed across railroad tracks. They were filming on the Doctortown railroad trestle bridge over the Altamaha River in Wayne County, Georgia. When a CSX freight train approached, not all of the crew was able to get off the trestle in time. Second camera assistant Sarah Jones, 27, was killed in the accident and several others were injured, one seriously. The crew apparently did not have permission to be filming on an active railway. Many lawsuits followed.
Gregg was married seven times. His wives were Shelly Jay Winters (1971, died 2016), Janice Blair (1973, photographed on horseback for the gatefold artwork of "Laid Back"), Cher (1975), Julie Bindas (1979), Danielle Galliano (1989), Stacey Fountain (2001) and Shannon (2012). He also dated adult film actress Savannah for a couple of years. His five children include Elijah Blue (with singer, Cher, 1976), Devon (with Janice Blair), Layla Brooklyn (with radio journalist Shelby Blackburn), Michael Sean, and Delilah Island.
Gregg is buried on a hillside in Rose Hill Cemetery in Macon, Georgia next to his brother Duane and bandmate Berry Oakley.
| | | | | | |
| --- | --- | --- | --- | --- | --- |
| 5/21/2017 | 61 | Jimmy LaFave | folksinger / songwriter | Cancer | Austin, Texas |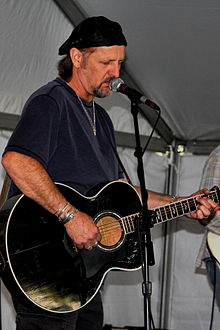 Jimmy LaFave
July 12, 1955 - May 21, 2017
Jimmy LaFave was a folksinger who crafted a musical style called Red Dirt music.
In 1996 he received the Kerrville Folk Festival songwriter of the year award and appeared on the TV show Austin City Limits.
| | | | | | |
| --- | --- | --- | --- | --- | --- |
| 5/18/2017 | 52 | Chris Cornell | Soundgarden / Audioslave, vocalist | suicide by hanging | Detroit, Michigan |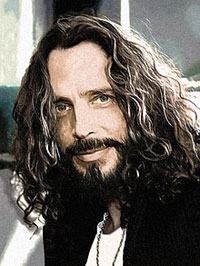 Chris Cornell
July 20, 1964 - May 18, 2017
| | | | | | |
| --- | --- | --- | --- | --- | --- |
| 5/4/2017 | 93 | Mario Maglieri | Owner of the Whisky a Go Go and Rainbow Bar & Grill | ? | Los Angeles, California |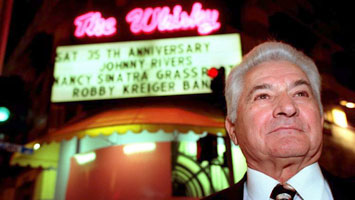 Mario Maglieri
Feb. 7, 1924 - May 4, 2017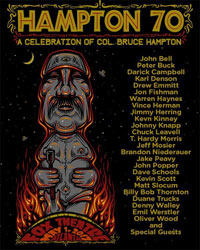 Col. Bruce Hampton
April 30, 1947 - May 1, 2017
Col. Bruce Hampton, jam-band guitarist and founder of the Hampton Grease band, has passed away after collapsing on stage at his 70th birthday celebration concert.
Hampton founded the legendary Hampton Grease Band in Atlanta. He later spent decades touring and recording with a variety of outfits, including his group the Aquarium Rescue Unit.
As an actor, he appeared in the 1996 film Sling Blade, playing the role of Morris, the songwriting band manager. He also performed voice-over work (he played a talking plant in an episode of the Adult Swim series Space Ghost Coast to Coast). More recently, he'd been performing at the Vista Room in Atlanta, where he'd been booked for a weekly residency.
Hampton collapsed on-stage during an encore performance of "Turn on Your Lovelight" at his 70th birthday concert held at Atlanta's Fox Theatre. He was found slumped over an amplifier on the edge of the stage and then rushed to Crawford W. Long Hospital where he died.
| | | | | | |
| --- | --- | --- | --- | --- | --- |
| 4/15/2017 | 70 | Allan Holdsworth | jazz and fusion guitarist | Heart Failure | Vista, California |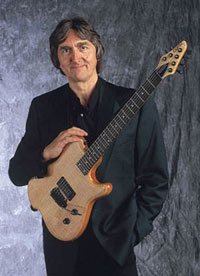 Allan Holdsworth
August 6, 1946 - April 15, 2017
Allan Holdsworth, a progressive rock and jazz fusion guitar pioneer, has died at age 70.
He made his recording debut in 1969 on "Igginbottom's Wrench," the sole album by the English band Igginbottom. Holdsworth's innovative playing contributed to groups including Tempest, Soft Machine and the progressive rock band U.K. He worked with French violinist Jean Luc Ponty and the Anglo-French band Gong.
In the mid-1970s Holdsworth joined the New Tony Williams Lifetime, a jazz-rock fusion quartet led by former Miles Davis drummer Tony Williams. Their first album, 1975's classic "Believe It," introduced Holdsworth to American listeners.
Holdsworth died at his home in Vista, California, in northern San Diego County. He was 70.
| | | | | | |
| --- | --- | --- | --- | --- | --- |
| 4/15/2017 | 78 | Sylvia Moy | Motown songwriter | complications from pneumonia | Dearborn, Michigan |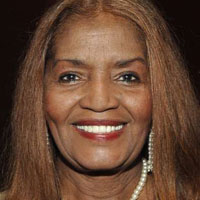 Sylvia Moy
September 15, 1938 - April 15, 2017
Sylvia Moy, a Motown songwriter who helped write the Stevie Wonder hits "My Cherie Amour" and "I Was Made to Love Her," has died. She was 78.
Moy, Stevie Wonder and fellow songwriter Henry Cosby teamed up in 1965 to write Wonder's No. 1 R&B single "Uptight (Everything's Alright)." The trio also scored with the hits "Cherie Amour" and "Made to Love Her" as well as "I'm Wondering" and "Shoo-Be-Doo-Be-Doo-Da-Day."
Moy write other Motown hits as well, including The Isley Brothers' "This Old Heart of Mine (Is Weak for You)" and Marvin Gaye and Kim Weston's "It Takes Two." She later wrote theme songs for several television shows, and was involved in writing film music. She was a six-time Grammy Award nominee, was inducted into the Songwriters Hall of Fame in 2006 along with Henry Cosby.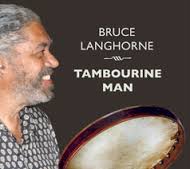 Bruce Langhorne
May 14, 1938 - April 14, 2017
Bruce Langhorne was a folk musician who was very active in the Greenwich Village folk movement of the 1960s, primarily as a session guitarist. He worked with Joan Baez, Richie Havens, Carolyn Hester, Peter LaFarge, Gordon Lightfoot, Hugh Masekela, Odetta, Babatunde Olatunji, Peter, Paul and Mary, Richard and Mimi Fariña and Tom Rush, among others.
He first recorded in 1961, with Carolyn Hester, which is when he met Bob Dylan. In 1963 he accompanied Dylan on The Freewheelin' Bob Dylan, and in 1965 made major contributions to the album Bringing It All Back Home. The title character of Bob Dylan's song "Mr. Tambourine Man" was inspired by Langhorne, who used to play a large Turkish frame drum in performances and recordings.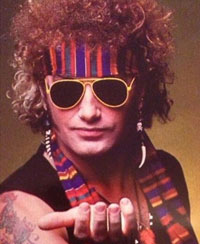 Keni Richards
1964 - April 12, 2017
Keni Richards, the drummer for Autograph, known for their 1984 hit "Turn Up The Radio," has died at age 60. His death is being investigated as a possible drug-related homicide.
Autograph got their first taste of success opening for Van Halen on their 1984 tour. The band's debut album, Sign In Please contained their hit "Turn Up The Radio" that was featured in an episode of "Miami Vice."
After Autograph broke up, Richards worked with the band Dirty White Boy, but later left the music business due to a chronic back problem.
Autograph keyboardist Steven Isham died December 9, 2008, at the age of 56 after battling liver cancer.
| | | | | | |
| --- | --- | --- | --- | --- | --- |
| 4/11/2017 | 71 | J Geils | J. Geils Band | ? | Groton, Massachusetts |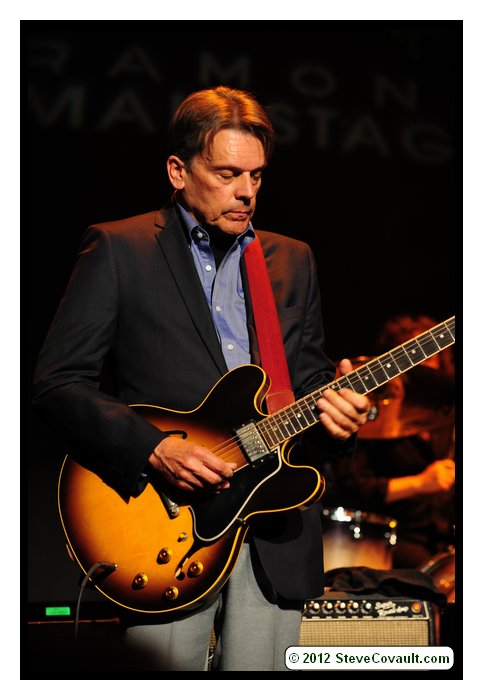 J. Geils
February 20, 1946 - April 11, 2017
John Warren "J." Geils Jr., leader and founder of the J. Geils Band, has died at his home at the age of 71.
Geils formed the J. Geils Blues Band with Danny Klein, Magic Dick Salwitz, Stephen Jo Bladd, Seth Justman and Peter Wolf. They released their debut album in 1970 and continued until their breakup in 1985. J. Geils Band hit singles included "Love Stinks" (1980), "Freeze-Frame" (1981) and "Centerfold" a #1 hit in 1981.
J. Geils also had an interest in auto racing and restoration. He opened KTR Motorsports, an automobile restoration shop in Carlisle, Massachusetts, to service and repair vintage sports cars such as Ferrari and Maserati. He sold the shop in 1996. He also released several blues and jazz albums.
| | | | | | |
| --- | --- | --- | --- | --- | --- |
| 4/10/2017 | 63 | Banner Thomas | Molly Hatchet, bassist | | Jacksonville, Florida |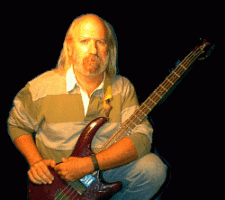 Banner Thomas

Banner Thomas, a bassist for Southern rockers Molly Hatchet, has died in Florida at age 63. Thomas was with Molly Hatchet from 1974 through 1981 during their meteoric rise to success. Thomas played on the first four Molly Hatchet albums, including the hit Flirtin' With Disaster. After Thomas quit the band, he was replaced by bassist Riff West. West died in 2014.
Another founding member of Molly Hatchet, drummer Bruce Crump, died in March 2015. Lead vocalist Danny Joe Brown died in 2005. Guitarist Duane Roland died in 2006.
| | | | | | |
| --- | --- | --- | --- | --- | --- |
| 4/9/2017 | 75 | Bob Wootton | Johnny Cash, guitarist | ? | Gallatin, Tennessee |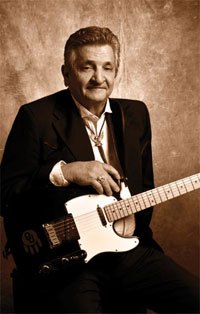 Bob Wootton
March 4, 1942 - April 9, 2017
Robert "Bob" Wootton played guitar in Johnny Cash's band, the Tennessee Three, for more than 30 years. He performed on most of Cash's recordings from 1968 until Cash retired from active touring in 1997.
When Tennessee Three guitarist Luther Perkins died in a tragic house fire in August 1968, the role of lead guitarist was given to Carl Perkins, leading to a different sound for the band. On September 17, 1968, Cash was performing in Fayetteville, Arkansas, when an airline rainstorm delay left only Johnny Cash and drummer W.S. Holland onstage. Wootton's girlfriend asked Cash's wife, June Carter Cash, if Wootton could sit in that night. Wootton stunned the crowd, particularly Cash himself, with perfect renditions of every song. Within days, Cash asked Wootton to join the tour as the new lead guitarist.
Wootton was also employed as a stunt double for Cash in various film and television appearances. He married singer Anita Carter, the sister of June Carter Cash, in 1974, although the couple later divorced.
After leaving Cash's touring band, Wootton worked as a tour bus driver, including a stint for the Smashing Pumpkins. He also began recording with Cash's original drummer, W.S. Holland, his wife Vicky Wootton, and daughter, Scarlett Wootton, as The Tennessee Three.
| | | | | | |
| --- | --- | --- | --- | --- | --- |
| 4/5/2017 | 61 | Paul O'Neill | Trans-Siberian Orchestra | ? | Tampa, Florida |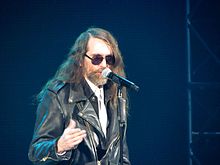 Paul O'Neill
February 23, 1956 - April 5, 2017
Paul O'Neill, a rock music producer and the creative force behind Trans-Siberian Orchestra, has died from an undisclosed chronic illness. He was 61.
Trans-Siberian Orchestra is known for their merging of rock, opera, classical music with laser light show and pyro effects to create over-the-top productions of Christmas-themed albums. Their debut album, Christmas Eve and Other Stories, went double-platinum on the strength of the single "Christmas Eve/Sarajevo 12/24" and became one of the best-selling holiday albums in the United States.
Paul also worked with the rock band Savatage, releasing several albums with them, including titles such as Hall of the Mountain King (1987), Gutter Ballet (1989), Streets: A Rock Opera (1991) and Edge of Thorns (1993). Members of Savatage also formed the core of the Trans-Siberian Orchestra.
As a producer, O'Neill worked on many projects, including a pair of Aerosmith live albums, Classics Live I (1986) and Classics Live II (1987).
| | | | | | |
| --- | --- | --- | --- | --- | --- |
| 4/6/2017 | 74 | David Peel | folksinger / friend of John Lennon | Heart Failure | New York, New York |
| 4/1/2017 | 83 | Lonnie Brooks | blues guitarist | ? | Chicago, Illinois |
| 3/30/2017 | 71 | Rosie Hamlin | Rosie and the Originals "Angel Baby" | fibromyalgia | Belen, New Mexico |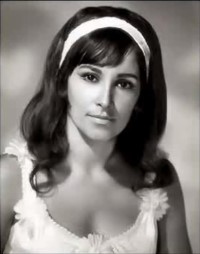 Rosie Hamlin
July 21, 1945 - March 30, 2017
Rosie Hamlin, lead singer of Rosie and the Originals, the early 1960s San Diego group known for their hit single "Angel Baby," has died at age 71.
Hamlin wrote "Angel Baby" when she was just 14. Famed DJ Alan Freed played "Angel Baby" repeatedly in November 1960 which helped it reach #5 on the Billboard chart. The song was her only hit.
"Angel Baby" was one of John Lennon's favorite songs. The former Beatle covered the track for his Rock 'n' Roll covers LP; although left off that album, his version emerged on the 1986 posthumous release Menlove Ave. and subsequent Rock 'n' Roll reissues.
Rosie and the Originals were also an opening act for the Rolling Stones at their 1964 concert at San Diego's Balboa Park Bowl. The show's promoter told the San Diego Reader he paid Rosie and the Originals $500, but only $400 for the Stones!
| | | | | | |
| --- | --- | --- | --- | --- | --- |
| 3/24/2017 | 75 | Pete Shotton | John Lennon's childhood friend | Heart Failure? | Knutsford, Cheshire, England |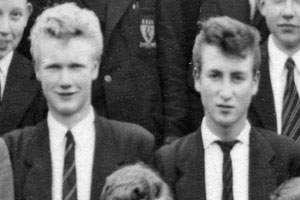 Pete Shotton
August 4, 1941 - March 24, 2017
Pete Shotton, John Lennon's childhood friend during their school days in Liverpool and a member of Quarrymen, has passed away. He was 75.
Shotton met Lennon when they were six and pupils at Dovedale Primary School. The two were so close that they were known around school as "Shennon and Lotton" or "Lotton and Shennon." In 1956, Lennon decided to form a skiffle group called the Quarrymen, named after Quarry Bank High School, and Shotton joined on percussion, playing a washboard. He left the Quarrymen a year later, shortly after Lennon met Paul McCartney.
Shotton was involved in two of the Beatles' most beloved songs. The line "Yellow matter custard / Dripping from a dead dog's eye" in "I Am the Walrus" reportedly came about when Lennon asked Shotton about a schoolyard nursery rhyme that they used to sing, which Shotton remembered as "Yellow matter custard, green slop pie / All mixed together with a dead dog's eye." On "In My Life," the lyric "Some are dead and some are living" is rumored to be a reference to former Beatles bassist Stuart Sutcliffe, who died in 1962, and Shotton. Further, Shotten was a frequent guest during Beatles recording sessions at Abbey Road Studios and played percussion on a few of their recordings.
In 1983, Shotton wrote the book John Lennon: In My Life, which was later re-titled The Beatles, Lennon and Me.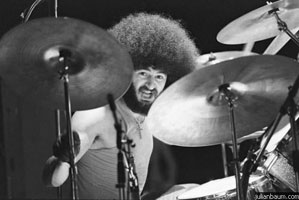 John "Sib" Hashian
August 17, 1949 - March 22, 2017
John "Sib" Hashian, the original drummer for the band Boston, died on stage at age 67.
In 1975, Hashain was chosen to replace original drummer Jim Masdea at the request of Epic Records. Hashian's drumming is heard on Boston's self-titled debut album, as well as on the follow-up Don't Look Back. He was involved in early production of the Third Stage album, but left when Masdea returned.
After leaving Boston, Hashian sued Boston band leader Tom Scholz for back royalties and the two later settled out of court.
Hashian was also the drummer for fellow Boston member Barry Goudreau's self-titled solo album which was released in 1980. He later owned a chain of tanning salons in Boston, as well as a small record shop. He occasionally played gigs in the Boston area with former bandmates, including Goudreau, Fran Sheehan, and Brad Delp.
Hashian died on March 22, 2017, after collapsing while performing on board a cruise ship en route to Nassau, Bahamas.
<! #2017 #Photographer #Dylan >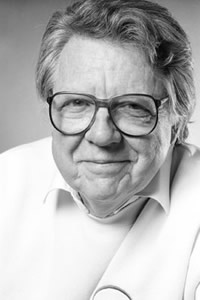 Don Hunstein
1928 - March 18, 2017
Don Hunstein, legendary Rock Photographer for Columbia Records, had died at 88. He was suffering from Alzheimer's disease.
Hunstein worked for Columbia Records from 1956 until the company eliminated the photography department in 1986. During that time, he photographed many of the great artists recording for the label, including Bob Dylan, Johnny Cash, Miles Davis, Aretha Franklin, Janis Joplin and Simon&Garfunkel.
His most famous photograph, a photo of Bob Dylan and his then girlfriend Suze Rotolo, was taken on a winter's day on a frozen Greenwich Village, New York street. The photo was used as the cover of Dylan's second album, The Freewheelin' Bob Dylan.
Some of his photographs were published in 2013 book Keeping Time: The Photographs of Don Hunstein.
Hunstein is survived by his wife, a son and daughter and three grandchildren.
| | | | | | |
| --- | --- | --- | --- | --- | --- |
| 3/18/2017 | 90 | Chuck Berry | Rock 'n' Roll pioneer | | St. Charles, Missouri |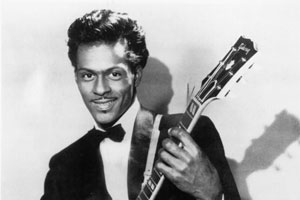 Chuck Berry
October 18, 1926 - March 18, 2017
Chuck Berry, a music pioneer often called "the Father of Rock 'n' Roll," has died at his home outside St. Louis. He was 90.
| | | | | | |
| --- | --- | --- | --- | --- | --- |
| 3/16/2017 | 81 | James Cotton | Blues harmonica legend | Pneumonia | Austin, Texas |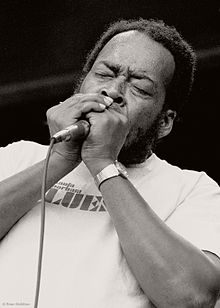 James Cotton
July 1, 1935 - March 16, 2017
Blues harmonica legend James Cotton has died after a bout of pneumonia. He was 81.
Cotton began his professional career in the early 1950s playing the blues harp in Howlin' Wolf's band. He made his first recordings in Memphis for Sun Records, under the direction of Sam Phillips. In 1955, he was recruited by Muddy Waters to come to Chicago and join his band. In 1965 he formed the Jimmy Cotton Blues Quartet, with Otis Spann on piano, to record between gigs with Waters' band.
Cotton also worked in rock music. Early in his solo career, Cotton was an opening act for Janis Joplin. His first album for Verve was produced by Michael Bloomfield. He signed with Paul Butterfield's manager Albert Grossman who also represented Bob Dylan, the Band and Joplin. Over the years, Cotton would open for or sit in with Led Zeppelin, the Grateful Dead, Keith Richards, Santana, Cream, Little Feat and Steve Miller.
His final recording was a star-studded album that included Gregg Allman, Chuck Leavell and Warren Haynes.
| | | | | | |
| --- | --- | --- | --- | --- | --- |
| 3/13/2017 | 80 | Tommy LiPuma | producer and music industry executive | ? | New York, New York |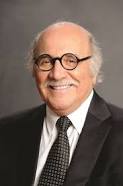 Tommy LiPuma
July 5, 1936 - March 13, 2017
Tommy LiPuma, a Grammy Award-Winning producer and music industry executive, has died at the age of 80.
He worked with many musicians, including Barbra Streisand, Miles Davis, George Benson, Phil Upchurch, Al Jarreau, Anita Baker, Natalie Cole, Claudine Longet, Dave Mason, the Yellowjackets, Michael Franks, Diana Krall, Paul McCartney, Ben Sidran, The Crusaders, Joe Sample, Randy Crawford and Dr. John.
In 1968, LiPuma and Bob Krasnow formed Blue Thumb records. The label went on to sign artists such as Gerry Rafferty, Hugh Masekela, Ike & Tina Turner, the Pointer Sisters, Dave Mason, Mark Almond, Nick DeCaro, comedy troupe National Lampoon, and Dan Hicks and His Hot Licks.
He was nominated for Grammy Awards many times and scored 5 of the trophies for his lifetime's work.
| | | | | | |
| --- | --- | --- | --- | --- | --- |
| 3/12/2017 | 63 | Joey Alves | Y & T, guitarist | ulcerative colitis | |

Joey Alves

Joey Alves, founding member and guitarist with Y&T, has died at the age of 63 after a battle with ulcerative colitis.
Alves played on Y&T's first 8 albums, including the classic LPs Earthshaker, Down for the Count, and In Rock We Trust.
He is the third member of Y&T to die in recent years. 2011, bassist Phil Kennemore died after a short battle with lung cancer. Original drummer Leonard Haze died in 2016.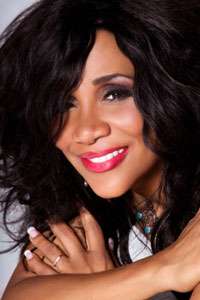 Joni Sledge
1957 - March 10, 2017
Joni Sledge, a founding member of the vocal group Sister Sledge, was found dead in her home in Phoenix, Arizona. She was 60 years old.
In 1979, Sister Sledge, comprised of the Sledge sisters Debbie, Joni, Kim and Kathy, had a smash hit with "We Are Family". Other hits included "He's the Greatest Dancer" and their cover of "My Guy."
| | | | | | |
| --- | --- | --- | --- | --- | --- |
| 3/4/2017 | 64 | Valerie Carter | singer / songwriter | Heart Failure | St. Petersburg, Florida |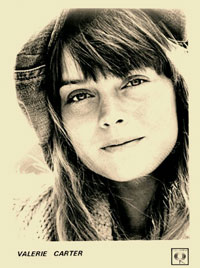 Valerie Carter
February 5, 1953 - March 4, 2017
Valerie Carter, a talented singer-songwriter who had a successful solo career but is most remembered as a backup singer on numerous hit records, has died. She was 64.
She recorded with the band Howdy Moon in 1974, and then worked with Lowell George as the producer for her two first solo albums. Carter released 4 solo studio albums, starting with 1977's Just a Stone's Throw Away, which included the cover single "O-o-h Child," which was used in the 1979 movie Over the Edge, starring Matt Dillon in his film debut.
Carter wrote songs for Judy Collins ("Cook with Honey" from Collins' 1973 album True Stories and Other Dreams), Jackson Browne ("Love Needs a Heart" from his 1977 album Running on Empty), The Brothers Johnson ("Deceiver", the B-side of "You Keep Me Coming Back") and Earth, Wind & Fire ("Turn It into Something Good", from the 1980 album Faces).
Perhaps Carter's most famous work was with James Taylor, whom she first sang backup for on 1975's Gorilla LP. She also appeared on Don Henley's LP The End of the Innocence, Christopher Cross' self-titled debut and Eddie Money's Playing for Keeps.
In 1996, she released The Way It Is, covering songs by Neil Young, Jackson Browne, Van Morrison and Warren Zevon. In 2003, she released a Japanese live album.
| | | | | | |
| --- | --- | --- | --- | --- | --- |
| 3/3/2017 | 87 | Lyle Ritz | Wrecking Crew bassist | ? | Portland, Oregon |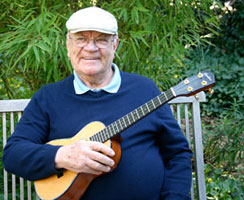 Lyle Ritz
January 10, 1930 - March 3, 2017
Lyle Ritz, a bassist who was one of a group of session musicians known as the "Wrecking Crew," has died at the age of 87.
In his long career, he played on more than 5000 recordings including such notable tracks as Herb Alpert's "A Taste of Honey", The Righteous Brothers' "You've Lost That Lovin' Feelin'", and the Beach Boys' "Good Vibrations".
In addition to playing the bass, he is also considered to be the "Father of the Jazz Ukulele."
| | | | | | |
| --- | --- | --- | --- | --- | --- |
| 3/3/2017 | 69 | Jim Fuller | Surfaris, guitarist | ? | Monrovia, California |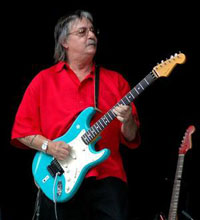 Jim Fuller
June 27, 1947 - March 3, 2017
Jim Fuller, a co-founding member of the Surfaris whose lead guitar work is heard on the band's signature hit "Wipe Out," has died at the age of 69.
| | | | | | |
| --- | --- | --- | --- | --- | --- |
| 3/3/2017 | 46 | Tommy Page | pop singer / music executive | Suicide | |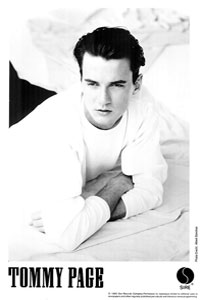 Tommy Page
May 24, 1970 - March 3, 2017
Tommy Page, singer and music executive, known for his 1990 number 1 hit "I'll Be Your Everything" has died at age 46 of an apparent suicide.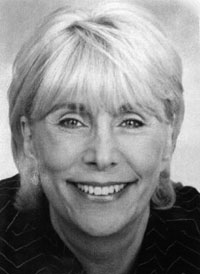 Ilene Berns
May 1, 1943 - February 20, 2017
Ilene Berns, former director of Bang Records, has died at age 73.
Ilene Berns was a pioneer in the music industry and became one of most successful female independent-label executives.
Berns worked as a go-go dancer in New York City nightclubs before meeting her husband Bert Berns, the songwriter and record producer and founder of Bang Records. Together they had three children (Brett, Cassandra and Mark) before Bert died of heart failure on December 30, 1967.
Berns took over management of Bang Records when she was 24, shortly after the death of Bert Berns. The label already had hits by the likes of Van Morrison ("Brown Eyed Girl"), the McCoys ("Hang on Sloopy"), the Strangeloves ("I Want Candy") and Neil Diamond ("Solitary Man"). Ilene Berns managed that impressive catalog while adding new hits like Paul Davis ("I Go Crazy"), Brick ("Dazz") and Peabo Bryson ("Underground Music"), among others.
After moving Bang Records from New York City to Atlanta and then Nashville, Berns sold the company to CBS Records in 1979. The Berns family kept the music publishing operations (Web IV Music and Sloopy II Music).
| | | | | | |
| --- | --- | --- | --- | --- | --- |
| 2/19/2017 | 73 | Larry Coryell | jazz fusion guitarist | Heart Failure | New York, New York |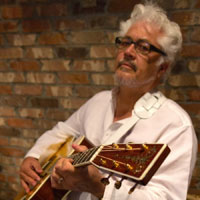 Larry Coryell
April 2, 1943 - February 19, 2017
Larry Coryell, a jazz guitarist known as the Godfather of Fusion, has passed away at age 73.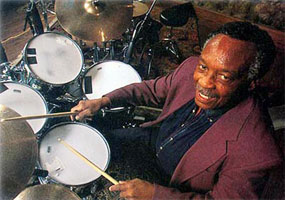 Clyde Stubblefield
April 18, 1943 - February 18, 2017
Clyde Stubblefield, a drummer for James Brown who created one of the most widely sampled drum breaks ever, has died. He was 73.
Stubblefield was already playing drums professionally in his teenage years. He moved to Macon, Georgia to play with Otis Redding, who hailed from there. In Macon, he performed with local soul acts, and was introduced to James Brown by a local club owner. Soon, he was invited to become a permanent member of his band.
Stubblefield performed on several of Brown's classics in the 1960s and early 70s, including "Cold Sweat," ''Say It Loud - I'm Black and I'm Proud," ''I've Got the Feelin'," and the album "Sex Machine."
He was best known for a 20-second drum solo on Brown's 1970 single, "Funky Drummer." That drum break has been sampled 1000s of times and has been used for decades by hip-hop groups and rappers. It appears in Public Enemy's "Fight the Power," "Bring the Noise" and "Rebel Without a Cause", N.W.A's "Fuck tha Police" and Dr. Dre's "Let Me Ride", LL Cool J's "Mama Said Knock You Out," Run-D.M.C.'s "Run's House" and Beastie Boys' "Shadrach."
Stubblefield was greatly admired by fellow musicians. When Prince learned that Stubblefield was deep in debt from a fight against bladder cancer, he personally paid $90,000 to cover his bills.
Clyde Stubblefield died of kidney failure at a Madison, Wisconsin hospital.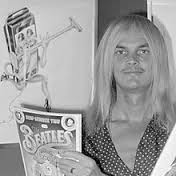 Alan Aldridge
July 8, 1938 - February 17, 2017
Alan Aldridge, a British-born artist and graphic designer famous for his album covers and his association with the Beatles, has died. He was 78.
He began his professional career designing science fiction book covers for Penguin books. In 1968, he started his own graphic-design firm, INK, which became closely involved with graphic images for the Beatles and Apple Corps. His work fills the bestselling book The Beatles Illustrated Lyrics. Another of his famous works is the 1973 picture book The Butterfly Ball and the Grasshopper Feast, which contains his series of illustrations of anthropomorphic insects and other creatures. He also designed the Hard Rock Cafe's iconic logo.
In the 1960s and 1970s, he designed a number of rock album covers, including the Who's A Quick One and Elton John's Captain Fantastic and the Brown Dirt Cowboy. More recent album covers include Tears for Fears' 2004 release Everybody Loves a Happy Ending.
| | | | | | |
| --- | --- | --- | --- | --- | --- |
| 2/12/2017 | 76 | Al Jarreau | jazz vocalist | | Los Angeles, California |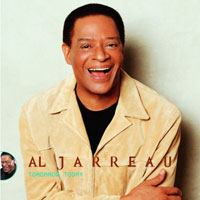 Al Jarreau
March 12, 1940 - February 12, 2017
Al Jarreau, Grammy-award winning jazz singer, has died at 76.
Alwin Lopez Jarreau was born in Milwaukee on March 12, 1940, into a musical family. His father was a minister, and his mother played the piano in church. Young Al began singing in the church choir at 4, harmonizing with his siblings. As a youth he sang in church, as well as with street-corner harmony groups and local jazz bands.
He went to college, earning a bachelor's degree in psychology in 1960 from Wisconsin's Ripon College, and then a master's degree in vocational rehabilitation for the University of Iowa. He moved to San Francisco, starting a career as a rehabilitation counselor for people with disabilities. In the late 1960's, he gave up this career and moved to Los Angeles and began to sing in clubs such as the Troubadour and the Bitter West End.
His first national success was with his 1975 album "We Got By" on Warner Brothers records.
In 1981 he had his biggest hit with the song "We're in This Love Together," which reached No. 15 on the Billboard pop singles chart. He is also well remembered for singing the theme song of the late-1980s television series Moonlighting.
He appeared on TV's Saturday Night Live during their first season in 1976, singing "We'll Get By" and "Somebody's Watching You". He appeared on the show again in 1984 and in 1990. Jarreau was a frequent guest on other television shows including The Tonight Show Starring Johnny Carson and SoulTrain.
Jarreau won six Grammys, starting in 1978, across three different categories: jazz, pop and R&B. He was also among the performers on a Grammy-winning children's album, "In Harmony: A Sesame Street Record."
Jarreau passed away at a Los Angeles hospital, leaving behind his wife, Susan, and his son, Ryan. He was 76.
| | | | | | |
| --- | --- | --- | --- | --- | --- |
| 2/5/2017 | 69 | Sonny Geraci | The Outsiders / Climax, vocalist | | Cleveland, Ohio |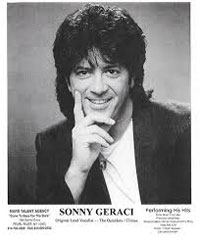 Sonny Geraci
November 22, 1947 - February 5, 2017
Sonny Geraci, who was the lead singer for The Outsiders and then later Climax, has passed away at the age of 69. In April 2012, Geraci suffered a brain aneurysm and never fully recovered.
The Outsiders had a hit in 1966 with "Time Won't Let Me". His biggest hit, however, was as the singer for Climax; the band had a number 3 hit in 1972 with "Precious And Few". The song appeared on their debut album, "Climax featuring Sonny Geraci". Despite the success of the single, Geraci never released another album with Climax and the group disbanded in 1975.
In 1983, Sonny assumed the pseudonym Peter Emmett for an MCA project called "The Peter Emmett Story". Intended as a comeback vehicle for Geraci, he was backed in the studio by Donnie Iris's band, The Cruisers.
He also sang as guest vocalist with the Grass Roots, filling in for his friend Rob Grill.
| | | | | | |
| --- | --- | --- | --- | --- | --- |
| 2/4/2017 | 67 | Steve Lang | April Wine, bassist | Parkinson's disease | ? |

Steve Lang
March 24, 1949 - February 4, 2017
Steve Lang, who joined Canadian rockers April Wine replacing original bassist Jim Clench, has died at the age of 67.
Lang joined April Wine in 1976, in time for the band's fifth studio album, The Whole World's Goin' Crazy. The group's commercial peak was 1981's The Nature of the Beast, which went platinum on the strength of the huge hit single "Just Between You and Me."
<! #2017 #Bass #UriahHeep #KingCrimson >
| | | | | | |
| --- | --- | --- | --- | --- | --- |
| 1/31/2017 | 67 | John Wetton | King Crimson / Asia, bassist | Colon Cancer | Bournemouth, Dorset, United Kingdom |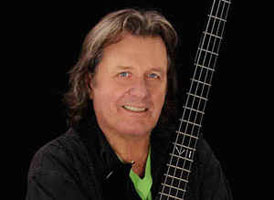 John Wetton
June 12, 1949 - January 31, 2017
John Wetton, who found fame as a member of rock groups King Crimson, Roxy Music, Uriah Heep, Wishbone Ash and Asia, has died of colon cancer at age 67.
Wetton had his greatest commercial success with Asia. The band formed in 1982 with members John Wetton (lead vocals and bass), Steve Howe of Yes (guitars), Geoff Downes of Yes and The Buggles (keyboards), Carl Palmer of Emerson, Lake & Palmer (drums). Asia was a radio staple in the 1980s with hits such as "Only Time Will Tell" and "Heat of the Moment."
Wetton also worked as a session bass player, and collaborated with many members of progressive rock bands such as Yes (including Steve Howe, Bill Bruford, Geoff Downes, Alan White, Billy Sherwood and Peter Banks), Roxy Music and Bryan Ferry, and Genesis (Steve Hackett).
| | | | | | |
| --- | --- | --- | --- | --- | --- |
| 1/28/2017 | 72 | Geoff Nicholls | Quartz / Black Sabbath, keyboardist | Lung Cancer | Birmingham, England |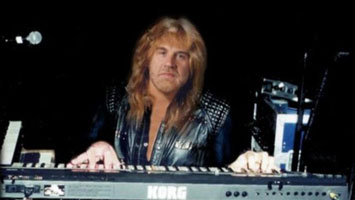 Geoff Nicholls
February 29, 1944 - January 28, 2017
Geoffrey James "Geoff" Nicholls, longtime keyboardist for the rock band Black Sabbath, has died of lung cancer at age 72.
Before joining Black Sabbath, Nicholls played in the NWOBHM (New Wave of British Heavy Metal) band Quartz. Mike "Taffy" Taylor, the vocalist for Quartz, died in 2016.
Nicholls' worked on every Black Sabbath album from Heaven and Hell (1980) until 13 (2013). He was not considered a full member of the band until 1986, and often played from the side of the stage when the band was on tour. Nicholls' involvement with Black Sabbath ended when Adam Wakeman (a member of Ozzy Osbourne's solo band) was chosen to play keyboards during Sabbath's 2004 and 2005 Ozzfest tours. Scott Warren (Dio) handled keyboard duties on the 2007 Heaven and Hell tour.
| | | | | | |
| --- | --- | --- | --- | --- | --- |
| 1/24/2017 | 69 | Butch Trucks | Allman Brothers Band, drummer | suicide by gunshot | West Palm Beach, Florida |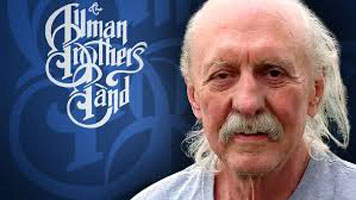 Butch Trucks
May 11, 1947 - January 24, 2017
Butch Trucks, drummer and founding member of the Allman Brothers Band, has passed by his own hand at age 69. He played with the legendary band from their beginning until they broke up in 2014.
Claude Hudson "Butch" Trucks was born in Jacksonville, Florida and began drumming in junior high school. He played in two high school bands: the Vikings, who released one 7-inch in 1964, and the Echoes, which mainly played Beatles covers. After high school, Trucks formed another band, the Bitter Ind, which played clubs around Daytona Beach, Florida. It was there that Trucks met members of the Allman Joys, including brothers Duane Allman and Gregg Allman. Their musical collaborations eventually became the Allman Brothers Band. Moving to Macon, Georgia, the band cut their first record with Phil Walden of Capricorn Records.
Trucks was one of the two drummers in the Allman Brothers Band. He worked alongside drummer and percussionist Jai "Jaimoe" Johnny Johanson.
Trucks was married to Melinda Trucks for more than 40 years. The couple had two children. He had two other children from a previous marriage and four grandchildren. His nephew is guitarist Derek Trucks, a co-founder of the Tedeschi Trucks Band. Derek Trucks joined the Allman Brothers Band in 1999. Another nephew, Duane Trucks (Derek's younger brother), plays drums for Widespread Panic and Hard Working Americans.
Trucks died of a self-inflicted gunshot on Tuesday, January 24th at his home in West Palm Beach, Florida.
| | | | | | |
| --- | --- | --- | --- | --- | --- |
| 1/23/2017 | 76 | Bobby Freeman | R&B singer/songwriter | | Daly City, California |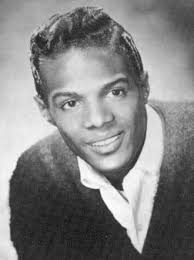 Bobby Freeman
June 13, 1940 - January 23, 2017
Robert Thomas "Bobby" Freeman was an African-American soul and R&B singer, songwriter and record producer from San Francisco, California. He is most remembered for two Top Ten hits, "Do You Want to Dance" (Josie Records, 1958) and "C'mon and Swim" (Autumn Records, 1964).
"Do You Want to Dance" was covered by artists such as Cliff Richard and the Shadows (1972), The Ramones, John Lennon and Bette Midler (1972), appearing as the opening track of her debut LP "The Divine Miss M." The Beach Boys reworked the song as "Do You Wanna Dance?" and recorded the song on their 1965 album "Today!" The song was also featured in George Lucas's Rock 'n' Roll coming-of-age film "American Graffiti" (1973).
Co-writers on "C'mon and Swim" were legendary DJ Tom Donahue and the 20-year-old Sylvester Stewart, later known as Sly Stone.
Freeman appeared on American Bandstand and toured with musicians Fats Domino, the Coasters, and Jackie Wilson. In his later years, he toured clubs and was a frequent performer at the Bay Area Music ("Bammy") Awards.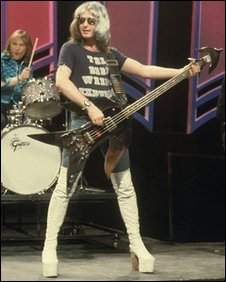 Pete Overend Watts
May 13, 1947 - January 22, 2017
Pete Overend Watts, founding member and bassist of the 1970s rock band, Mott the Hoople, has died of throat cancer at age 69.
Watts joined with Mick Ralphs in a blues-rock band the Buddies, which played in German clubs. The group evolved into Mott the Hoople after periods in which it was known as the Doc Thomas Group, the Shakedown Sound, and then Silence. They became Mott the Hoople after Ian Hunter joined in 1969. The band reached great commercial success in 1972 after David Bowie offered them the song "All the Young Dudes."
Mick Ralphs left Mott the Hoople to co-found Bad Company, followed by Ian Hunter's exit in 1974. The remaining members recruited Ray Major (guitar) and Nigel Benjamin (vocals) and abbreviated their name Mott. Mott continued for two albums, then morphed into the band British Lions. By the early 1980s, Watts was working as a producer, making albums with Department S and Hanoi Rocks, before leaving the music industry to become an antiques and memorabilia dealer.
Watts wrote a book about hiking on England South West Coast Path. His book, The Man Who Hated Walking, was published in 2013.
Fellow bandmate Dale "Buffin" Griffin, drummer of Mott the Hoople, died in 2016.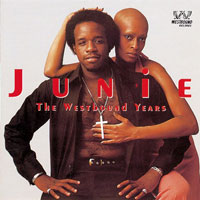 Walter "Junie" Morrison
1945 - January 21, 2017
Walter "Junie" Morrison, keyboardist with the Ohio Players, George Clinton's Parliament Funkadelic, and Soul II Soul, has passed at age 62.
Morrison was a producer, writer, keyboardist and vocalist for the funk band the Ohio Players in the early 1970s, where he was involved in some of their major hits and the albums Pain, Pleasure, and Ecstasy. He was largely responsible for writing and arranging the band's 1973 hit single, "Funky Worm".
In 1977, Morrison joined George Clinton's P-Funk (Parliament-Funkadelic) where he became musical director. He made major contributions to the platinum-selling Funkadelic album One Nation Under a Groove.
Morrison was inducted into the Rock and Roll Hall of Fame in 1997 as a member of Parliament-Funkadelic.
He released his last solo album, When the City, in 2004.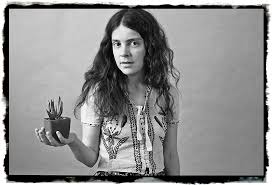 Maggie Roche
October 26, 1951 - January 21, 2017
Maggie Roche, one of the three singing sisters that called their group The Roches, has passed away at age 65 of breast cancer. The Roches got their big break singing back up for Paul Simon on his 1973 album There Goes Rhymin' Simon. The Roaches sang on "Was a Sunny Day."
The Roches were the musical guest on Saturday Night Live, November 17, 1979, singing "Bobby's Song" and their a cappella "Hallelujah Chorus". They also were featured on the Tonight Show in 1985 and released over a dozen albums.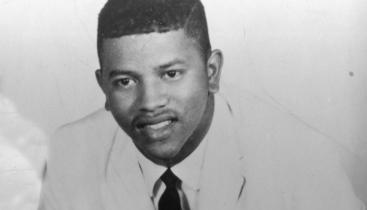 Ronald "Bingo" Mundy
April 20, 1940 - January 20, 2017
Ronald "Bingo" Mundy, of the doo-wop group The Marcels, has died at age 76 of pneumonia. The Marcels are best known for their number 1 cover of "Blue Moon" in 1961. It has been reported that the famed DJ Murray the K played the song 26 times during one of his shows!
Mundy left the group in the 1960s after the racially integrated band had problems touring in the Deep South. He became a bus driver for the Port Authority of Alleghany County, Pennsylvania. He reunited with the original group for the 1999 PBS special "Doo-Wop 50."
The Marcels formed in Pittsburgh in 1959 and were named after a popular 1950s hairstyle, the Marcel Wave. Their original lead singer, Cornelius "Nini" Harp, died on June 4, 2013. He was 73.
Howard Kaufman

Howard Kaufman, long-time manager of Aerosmith, Stevie Nicks and the Eagles, has died at age 79 after a long illness. Kaufman's management company, H.K. Management, also represented Jimmy Buffett, Chicago, Lenny Kravitz and Def Leppard.
In 1974, Kaufman teamed with Irving Azoff to form Front Line Management, which guided the careers of the Eagles, Steely Dan, and Buffett, among many others. Kaufman created HK Management after Azoff left Front Line to become president of MCA Records, where he stayed until 1989. Together, they revived Front Line in 2005, but sold the business to Ticketmaster in 2008, with Azoff becoming Ticketmaster CEO.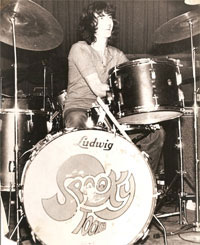 Mike Kellie
March 24, 1947 - January 18, 2017
Mike Kellie, the original drummer for Spooky Tooth, has died after a short illness. He was 69.
The founding lineup of Spooky Tooth consisted of Kellie, Gary Wright (who later had a solo hit with "Dream Weaver"), Greg Ridley, Jimmy Henshaw, Luther Grosvenor and Mike Harrison. Spooky Tooth released their first album, It's All About, in May 1968. The album included their first single "Sunshine Help Me" as well as their cover of "Tobacco Road".
After Spooky Tooth broke up in 1970, Kellie had a lengthy career as a session drummer, working with the likes of George Harrison, and Joe Cocker and Peter Frampton. He also played on the soundtrack to the film adaptation of the Who's Tommy and Traffic's The Low Spark of High Heeled Boys.
He rejoined Spooky Tooth in 1973 for a couple of years, a stint that brought future Foreigner star Mick Jones into the band. In 1976, Kellie hooked up with an up-and-coming punk band called the Only Ones, with whom he recorded the classic "Another Girl, Another Planet." He released his first solo album, Music From The Hidden, in 2013.
| | | | | | |
| --- | --- | --- | --- | --- | --- |
| 1/16/2017 | | Steve Wright | Greg Kihn Band, bassist | Heart Failure | Sacramento, California |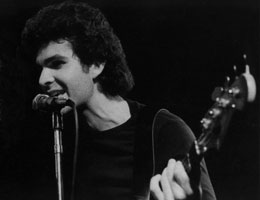 Steve Wright

Steve Wright, the original bass player of The Greg Kihn Band, has died of a heart attack.
Wright was co-writer on several of Greg Kihn's biggest hits including "The Breakup Song (They Don't Write 'Em)", 1983's "Jeopardy" and 1985's "Lucky."
| | | | | | |
| --- | --- | --- | --- | --- | --- |
| 1/13/2017 | 74 | Magic Alex | Beatles, electronics engineer | | Athens, Greece |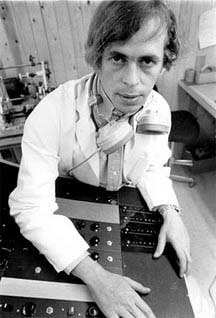 Magic Alex
May 2, 1942 - January 13, 2017
Yanni Alexis Mardas, an early employee of the Beatles' Apple Corps who was known as "Magic Alex," has died after a battle with pneumonia. He was 74.
Born in Athens, Greece, Mardas moved to London in 1965. There he met John Dunbar who ran the Indica Gallery. Dunbar introduced Madras to Brian Jones, who hired him to create a psychedelic light show for a Rolling Stones tour in support of the album Their Satanic Majesties Request. Jones, in turn, introduced Madras to John Lennon. While exhibiting his Kinetic Light Sculptures at the Indica Gallery, Madras impressed John Lennon with the Nothing Box; a small plastic box with randomly blinking lights. Lennon would stare at the box for hours while high on LSD.
Incidentally, it was at the Indica Gallery where John Lennon first met Yoko Ono in November, 1966.
When the Beatles set up Apple, Mardas, now dubbed "Magic Alex" by Lennon, was hired to run the electronics division. He set up a lab in the basement of Apple's Savile Row headquarters. As they began work on the Get Back project, Magic Alex insisted that Abbey Road Studios' eight-track machines were no good. Instead, at great expense, he would build a 72-track studio, with sonic beams instead of baffles to prevent sounds from bleeding into the other mics. The half-baked idea proved to be a disaster, and the mixing desk was soon sold as scrap for £5. Mardas was fired when Allen Klein was brought in to make sense of the Beatles' finances.
In 1968, Mardas and Neil Aspinall went to India to join John Lennon and George Harrison who were studying meditation under the direction of Maharishi Mahesh Yogi. (Ringo Starr and Paul and Paul McCartney were in India earlier, but had already returned home by this time). Mardas was apparently jealous about the control the Maharishi had over Lennon, and this may the cause of his allegations that that the Maharishi had sex with a young American student, and had made a sexual advance toward Mia Farrow.
In the 1970s, Mardas worked as a security consultant. He sold bullet-proof cars of dubious quality to the deposed Shah of Iran, the Sultan of Oman and the King of Jordan, among others.
In 2004, Mardas auctioned off several items from his collection of Lennon memorabilia. Among the sale was Lennon's leather collar worn during 1967 and 1968 (at the launch party for the Sgt. Pepper's Lonely Hearts Club Band LP, and on the cover of Lennon and Ono's Unfinished Music No.1: Two Virgins), as well as a custom Vox Kensington guitar, a colored felt pen drawing called "Strong", and a pen and ink drawing by Lennon entitled "Happy Fish". Mardas said he planned to donate the money to a charity in Greece. The 'custom Vox Kensington guitar' later sold at an auction for £269,000 on 19 May 2013.
Mardas lived in Athens until his death on January 13, 2017.
| | | | | | |
| --- | --- | --- | --- | --- | --- |
| 1/11/2017 | 85 | Tommy Allsup | Crickets, guitarist | | Springfield, Missouri |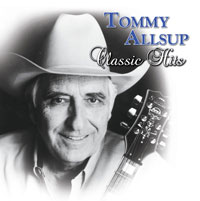 Tommy Allsup
November 24, 1931 - January 11, 2017
Tommy Allsup, a guitarist in Buddy Holly's band, has passed at age 85 due to complications from a hernia operation. He is famous for being the loser of a coin toss with Ritchie Valens for a ride on the plane that crashed killing Holly, Valens, and the Big Bopper J. P. Richardson. Waylon Jennings also missed this plane ride on the Day The Music Died.
As a rockabilly and swing musician, Allsup also worked with Ronnie Smith, Roy Orbison, and Willie Nelson. He has a songwriting credit for The Ventures' song, "Guitar Twist."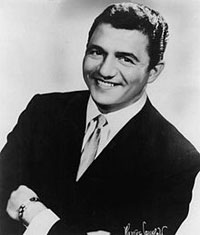 Buddy Greco
August 14, 1926 - January 10, 2017
Buddy Greco, a popular jazz and pop singer, has passed at the age of 90.
Greco appeared with the Rat Pack on stage and TV as well as being a favorite on the Las Vegas strip. He recorded over 60 albums, played on a bill with the Beatles and performed for Queen Elizabeth II. His most successful single was "The Lady Is a Tramp", which sold over one million copies.
He appeared often in the TV series Away We Go and had a role in the movie The Girl Who Knew Too Much.
| | | | | | |
| --- | --- | --- | --- | --- | --- |
| 1/7/2017 | 75 | Peter Sarstedt | singer | progressive supranuclear palsy (PSP) | Sussex, England |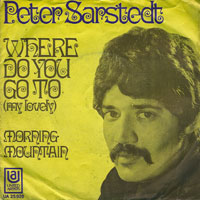 Peter Sarstedt
December 10, 1941 - January 7, 2017
Peter Sarstedt, British singer, instrumentalist and award-winning songwriter, has died at age 75. He was the brother of musicians Eden Kane and Clive "Robin" Sarstedt.
He was best known for his 1969 song "Where Do You Go To (My Lovely)?", which topped the charts in 14 countries. The song tells of a Marie-Clair, a poor girl who becomes a member of the European jet set. "Where Do You Go To" received the 1970 Ivor Novello Award and more recently was used in the 2007 Wes Anderson films Hotel Chevalier and The Darjeeling Limited.
---