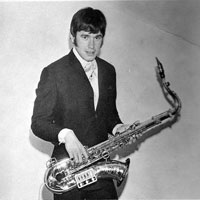 Denis Payton
August 11, 1943 - December 17, 2006
Denny Payton, who played sax, guitar and harmonica for the Dave Clark Five, died of cancer at the age of 63. Payton also sang backup vocals and wrote some of the lyrics for the band, part of the British Invasion of popular music that swept into America in the mid-1960s.
As a member of the Dave Clark Five, he was posthumously inducted into the Rock and Roll Hall of Fame in 1998.
| | | | | | |
| --- | --- | --- | --- | --- | --- |
| 12/14/2006 | 83 | Ahmet Ertegun | Atlantic Records, founder | Fall | New York, New York |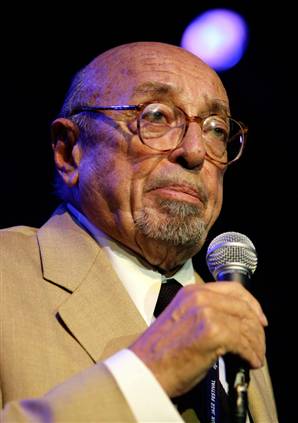 Ahmet Ertegun
July 31, 1923 - December 14, 2006
Ahmet Ertegun, founder of Atlantic Records, has died at age 83. Ertegun helped popularize artists such as Ray Charles, Aretha Franklin and the Rolling Stones.
His pioneering influence on the music industry has been documented recently in popular film. In the Ray Charles biopic Ray, he is portrayed by actor Curtis Armstrong, and was also a character in the Bobby Darin biopic Beyond the Sea, in which Ahmet was played by Tayfun Bademsoy.
Ertegun slipped and fell October 29th 2006 at a Rolling Stones concert at the Beacon Theatre in New York. He suffered a head injury and was hospitalized. He later slipped into a coma.
Ertegun was buried in a private ceremony in his native Turkey.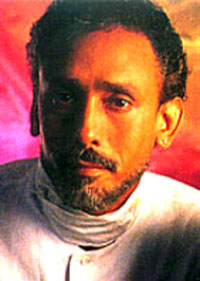 Tony Sylvester
October 7, 1941 - November 26, 2006
Tony Sylvester was a founding member of the Main Ingredient, a soul and R&B group formed in Harlem, New York in 1964. The group is noted for their 1970's hits such as 1972's classic "Everybody Plays the Fool" and 1974's "Just Don't Want to Be Lonely",
In 1976, Sylvester quit Main Ingredient to start both a solo career and a production company with Bert DeCoteaux. He produced Prince's debut album, as well as Ben E. King (Supernatural Thang), Sister Sledge, Ace Spectrum, Brenda Russell and others. Sylvester reunited with the band twice, once from 1979 to 1982, and again in 1986.
Lead singer Donald McPherson died suddenly from leukemia in 1971, and The Main Ingredient recruited Cuba Gooding, Sr., the father of actors Cuba Gooding, Jr. and Omar Gooding, as its new lead singer.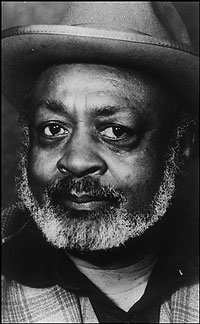 Robert Lockwood Jr.
March 27, 1915 - November 21, 2006
Robert Lockwood Jr., one of the last living connections to Blues legend Robert Johnson, died Nov 21st in his hometown of Cleveland, Ohio of complications from a Nov. 3rd stroke. He was 91.
Born in Turkey Scratch, Arkansas, the stepson and student of the late Robert Johnson, Lockwood took his skills on one of the longest rides in the Blues. With his first recording in 1941 and his debut on KFFA's King Biscuit Hour, Lockwood became one of the most recognized artists in the South.
Lockwood died at the age of 91 in Cleveland, having earlier suffered a cerebral aneurysm and a stroke. He is buried at Riverside Cemetery in Cleveland, Ohio.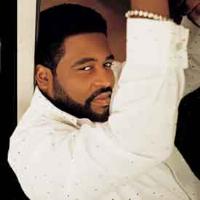 Gerald Levert
July 13, 1966 - November 10, 2006
Popular R&B singer Gerald Levert suffered a fatal heart attack in his hometown of Cleveland, Ohio.
The son of O'Jays lead singer Eddie Levert, Gerald emerged from his father's shadow to become a well-regarded singer/songwriter and producer.
Some 20 years after his first R&B hit "(Pop, Pop, Pop, Pop) Goes My Mind," Levert's warm, sensual voice remained a concert draw, especially among female fans who rushed the stage to grab -- and sometimes wrestle over -- the teddy bears he would toss into the audience.
He came to national attention as a member of Atlantic Records' LeVert, comprised of his brother Sean and friend Marc Gordon. The trio scored with the aforementioned "Pop" in 1986. Next came the No. 1 R&B/No. 5 pop hit "Casanova" in 1987, followed by three more R&B chart-toppers, "Addicted to You," "Just Coolin"' featuring Heavy D and "Baby I'm Ready" in 1991. In 1997 he and singers Johnny Gill and Keith Sweat formed LSG. The group's self-titled album sold more than two million copies, and their hits included "My Body."
Recent solo albums by Levert included 2002's "The G Spot" and 2004's "Do I Speak for the World." His final solo album was 2005's "Voices".
Levert had four children.

Sandy West
July 10, 1959 - October 21, 2006
Sandy West, drummer for the 1970s all-female rock band "The Runaways", has died after a long battle with lung and brain cancer. West was 16 when she co-founded the Runaways in 1975 with Joan Jett. Along with band members Lita Ford and Cherie Currie, they had such hits as "Cherry Bomb" and "Born to Be Bad."
A public celebration of Sandy's life was held December 9th, 2006, at The Knitting Factory in Hollywood, California.
| | | | | | |
| --- | --- | --- | --- | --- | --- |
| 10/14/2006 | 69 | Freddy Fender | Tex-Mex singer | Lung Cancer | Corpus Christi, Texas |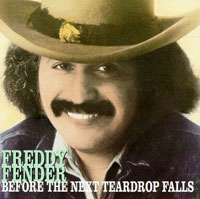 Freddy Fender
June 4, 1937 - October 14, 2006
Freddy Fender, Tex-Mex singer, has died. With mid-'70s crossover hits such as Before the Next Teardrop Falls and Wasted Days and Wasted Nights, Freddy Fender became one of the first Mexican-Americans to find lasting American pop-music success.
Born Baldemar Huerta in San Benito, Texas, he recorded under the pseudonyms El Be Bop Kid, Eddie Medina and Scotty Wayne before finally settling on "Freddy Fender." He took Fender from the neck of his guitar. The alliterative Freddy just sounded good to him.
A 1960 arrest in Louisiana for possession of two joints led to a three-year stretch in Angola State Prison. Eventually, Louisiana governor and fellow musician Jimmie Davis (who died in Nov. 2000) helped arrange Fender's parole. For a while afterward, Fender lived in New Orleans, where he played alongside the likes of Aaron Neville and Mac Rebennack (later known as Dr. John).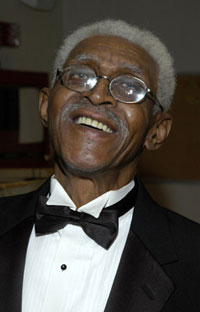 Prentiss Barnes
April 12, 1925 - October 1, 2006
Prentiss Barnes was a R&B/doo wop singer who sang bass for The Moonglows. Mentored by Rock 'n' Roll DJ Alan Freed, the group achieved great success.
Barnes was inducted into the Rock and Roll Hall of Fame in 2000. He has also been inducted into the Mississippi Musicians Hall of Fame, The Vocal Group Hall of Fame, and The Doo Wop Hall of Fame. In 1995, he received the Rhythm and Blues Foundation Pioneer Award.
Prentiss Barnes was killed in an automobile accident outside Magnolia, Mississippi. He was 81.


Henry "Mule" Townsend
October 27, 1909 - September 24, 2006
Henry James Townsend was an American blues singer, guitarist and pianist.
He first recorded in 1929 and remained active up to 2006. By the mid-1990s, Townsend and his one-time collaborator Yank Rachell were the only active blues artists whose performing lives stretched back to the 1920s.
In 2008, Townsend was posthumously given a Grammy award in the Best Traditional Blues Album category for his performances on Last of The Great Mississippi Delta Bluesmen - Live in Dallas.
| | | | | | |
| --- | --- | --- | --- | --- | --- |
| 09/21/2006 | 60 | Boz Burrell | King Crimson/Bad Company, bassist | Heart Failure | Puerto Banus, Marbella, Spain |

Boz Burrell
August 1, 1946 - September 21, 2006
Raymond "Boz" Burrell was a bass guitarist known primarily for his work in the bands King Crimson and Bad Company.
When he was the lead singer of "The Boz People" in the mid-1960s, Boz was selected to replace Roger Daltrey in The Who when the remaining members of that band were on the verge of firing Daltrey, which ultimately did not happen.
In 1971, he was brought into King Crimson as a vocalist and, as the band needed a bassist, was rapidly taught bass by guitarist Robert Fripp. He was part of the band that recorded "Islands" and the live album "Earthbound". In recent years King Crimson has issued collector's live recordings from this era of the band.
Boz joined Bad Company in 1973, where he found international fame and fortune touring with them into the 1990s. He later worked for a time with Alvin Lee, performing on his Best of British Blues tour. In recent years, he had been working with Tam White.
He died following a heart attack in Spain on September 21, 2006, aged 60.
| | | | | | |
| --- | --- | --- | --- | --- | --- |
| 08/22/2006 | 55 | Bruce Gary | The Knack, drummer | Lymphoma | Tarzana, California |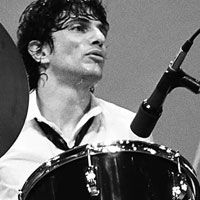 Bruce Gary
April 7, 1951 - August 22, 2006
Bruce Gary, influential rock 'n' roll drummer, died at the Tarzana Regional Medical Center in Tarzana, California, of non-Hodgkin's lymphoma, after battling the disease for several years.
Gary was an in-demand session drummer. During his 40 year career behind the skins, he appeared on recording sessions with Cream's Jack Bruce, Rod Stewart, Sheryl Crow, Yoko Ono, Fields, Tim Rose, Bette Midler and Harry Nilsson, among many others.
He may be best remembered for the infectious drum beat of The Knack's 1979 hit song "My Sharona."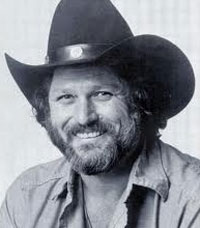 Johnny Duncan
October 5, 1938 - August 14, 2006
Johnny Duncan was country singer, best known for a string of hits in the mid- to late 1970s including "Jo And The Cowboy" and "Come A Little Bit Closer."
| | | | | | |
| --- | --- | --- | --- | --- | --- |
| 08/04/2006 | 62 | John Locke | Spirit, keyboardist | Cancer | Ojai, California |
John Locke
September 25, 1943 - August 4, 2006
John Locke was keyboardist for the California rock group Spirit. Locke was also a member of the band Nazareth from 1980-1982, appearing on the albums: The Fool Circle, 'Snaz, and 2XS.
Locke worked with Tom Rush on the album Wrong End of the Rainbow. He also played keyboards on the Stray Cats album Gonna Ball, and on Randy California's solo albums Euro-American and Restless.
| | | | | | |
| --- | --- | --- | --- | --- | --- |
| 08/03/2006 | 61 | Arthur Lee | Love | Leukemia | Memphis, Tennessee |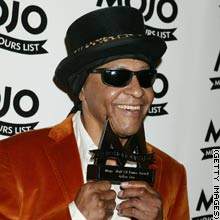 Arthur Lee
May 7, 1945 - August 3, 2006
Arthur Lee, singer and guitarist of the influential 1960s band Love, has died in Memphis at the age of 61 following a battle with acute myeloid leukemia.
| | | | | | |
| --- | --- | --- | --- | --- | --- |
| 08/02/2006 | 57 | Kim McLagan | Ex-wife of Keith Moon | Car accident | Austin, Texas |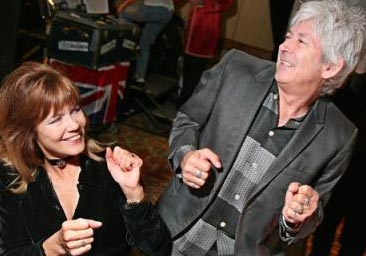 Kim McLagan
December 30, 1948 - August 2, 2006
Sixties model Kim McLagan, wife of former Small Faces keyboard player Ian McLagan and ex-wife of The Who's Keith Moon, died in a car accident in Texas. The 57-year-old was killed when her car was hit by a truck. She was pronounced dead at the scene, local police said.
As Kim Kerrigan, she was a teenage model during the Sixties, appearing in the global broadcast of the Beatles' All You Need Is Love from Abbey Road in 1967. She met The Who's wayward drummer at a gig in Bournemouth and soon fell pregnant. They married in March 1966 when she was 16 and their daughter Mandy was born four months later. But their union was troubled from the start. Kerrigan later claimed Moon ordered her to give up her modeling career and beat her in violent rages, breaking her nose and chasing her around their home with a shotgun. The marriage lasted nine stormy years. Kerrigan left Moon in 1973 and their divorce was granted in 1975. She married McLagan in 1978, soon after Moon died of a drug overdose.
The couple moved to the US and settled in Travis County, near Austin, Texas, in 1994, where Kerrigan opened a spa and McLagan continued his music career, producing solo albums and working with the likes of the Rolling Stones, Bob Dylan and Bruce Springsteen. The couple had no children.
| | | | | | |
| --- | --- | --- | --- | --- | --- |
| 07/26/2006 | 77 | Floyd Dixon | blues pianist | Kidney Failure | Los Angeles, California |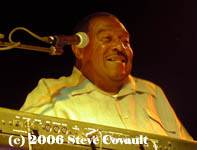 Floyd Dixon
February 8, 1929 - July 26, 2006
West Coast jump blues and R&B pianist, vocalist and songwriter Floyd Dixon has died at age 77. He was best known for his 1954 song "Hey Bartender," popularized by The Blues Brothers.
| | | | | | |
| --- | --- | --- | --- | --- | --- |
| 07/07/2006 | 60 | Syd Barrett | Pink Floyd | Cancer | Cambridgeshire, England |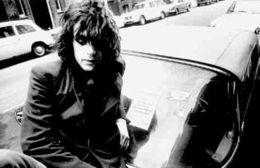 Syd Barrett
January 6, 1946 - July 7, 2006
Syd Barrett, the troubled Pink Floyd co-founder who spent his last years in reclusive anonymity, has died. He was 60.
Barrett co-founded Pink Floyd in 1965 with Rogers Waters, Nick Mason and Richard Wright. He wrote many of the groups early songs, including much of the material on the 1967 release "The Piper at the Gates of Dawn".
Barrett suffered from mental instability, exacerbated by his use of LSD. His behavior grew increasingly erratic, and he left the group in 1968 — five years before the release of Pink Floyd's most popular album, "Dark Side of the Moon" — to be replaced by Gilmour. Barrett released two solo albums — "The Madcap Laughs" and "Barrett" — but soon withdrew from the music business. An album of previously unreleased material, "Opel," was issued in 1988.
He reverted to his real name, Roger Keith Barrett, and spent much of the rest of his life living quietly in his hometown of Cambridge, England. He passed the time painting and tending the garden in his mother's suburban home. His former bandmates made sure Barrett continued to receive royalties from his work with Pink Floyd.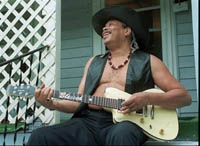 Johnny Jenkins
March 5, 1939 – June 26, 2006
Johnny Jenkins, a guitarist who worked with Otis Redding in the early 1960s and influenced Jimi Hendrix through his acrobatic playing style, has died. He was 67.
| | | | | | |
| --- | --- | --- | --- | --- | --- |
| 06/25/2006 | 74 | Arif Mardin | record producer | Pancreatic Cancer | New York, New York |

Arif Mardin
March 15, 1932 - June 25, 2006
Renowned Turkish-American record producer Arif Mardin, who worked with the likes of Barbra Streisand, Queen and David Bowie, has died of pancreatic cancer in New York City. He was 74.
He worked at Atlantic Records for over 30 years, as producer, arranger, studio manager, and vice president, before moving to EMI and serving as vice president and general manager of Manhattan Records. He worked with music greats from jazz, rock, soul, disco and country including the Bee Gees, Hall & Oates, Anita Baker, Aretha Franklin, Dionne Warwick, Donny Hathaway & Roberta Flack, Bette Midler, Chaka Khan, Laura Nyro, Phil Collins, Daniel Rodriguez, and Norah Jones.
Mardin was awarded eleven Grammy Awards.
| | | | | | |
| --- | --- | --- | --- | --- | --- |
| 06/20/2006 | 57 | Charles Smith | Kool & The Gang, guitarist | | Maplewood, New Jersey |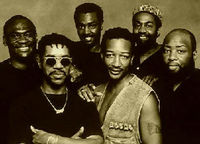 Charles Smith
September 6, 1948 - June 20, 2006
Claydes Charles Smith, co-founder and lead guitarist for Kool & the Gang, has died at age 57 after a long illness. The cause of his death was not immediately known.
Smith wrote the hits "Joanna" and "Take My Heart," and was a co-writer of others, including "Celebration," "Hollywood Swinging" and "Jungle Boogie."
Mr. Smith is survived by six children and nine grandchildren.
| | | | | | |
| --- | --- | --- | --- | --- | --- |
| 06/19/2006 | 53 | Duane Roland | Molly Hatchet, guitarist | | St. Augustine, Florida |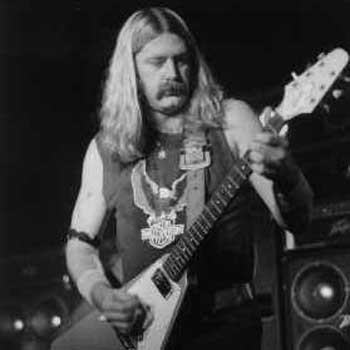 Duane Roland
December 3, 1952 - June 19, 2006
Duane Roland was a founding member and guitarist for Southern hard rock band Molly Hatchet. He was with the band from its founding in the mid-1970s until his departure in 1990. He recorded seven albums with the band and is credited with co-writing some of the band's biggest hits, including "Bloody Reunion" and "Boogie No More."
Mr. Roland also played with the Southern Rock Allstars and was in a band called Gator Country, which included many of the early members of Molly Hatchet.
Roland died at his home in St. Augustine, Florida of natural causes at the age of 53.
| | | | | | |
| --- | --- | --- | --- | --- | --- |
| 06/06/2006 | 59 | Billy Preston | keyboardist | Renal Failure | Scottsdale, Arizona |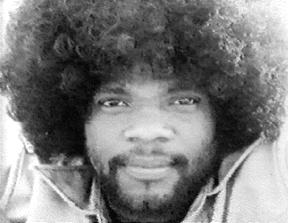 Billy Preston
September 2, 1946 - June 6, 2006
Billy Preston, a singer/songwriter who played with the biggest names in music including The Beatles, The Rolling Stones and Ray Charles, has died at a Scottsdale hospital after a long illness. He suffered from kidney failure after a 2002 transplant, hypertension, and other ailments and had been in a coma since November 21, 2005.
Billy was called the Fifth Beatle and played keyboards on the albums "Let It Be," "The White Album" and "Abbey Road." He participated in the Beatles' famous 1969 rooftop concert. He appeared as "Sgt. Pepper" in the ill-fated 1978 musical film "Sgt. Pepper's Lonely Hearts Club Band".
Preston toured with the Rolling Stones and his work can be heard on their albums "Sticky Fingers", "Exile on Main Street", "Goats Head Soup", "It's Only Rock'n Roll" and "Black and Blue". He often played with Eric Clapton and did the organ work on Sly & the Family Stone's greatest hits. His solo hits included "Outta Space" and "Nothing from Nothing". Billy Preston authored the song "You are so Beautiful", a hit for Joe Cocker. He is also noted as the first musical guest on the 1975 debut of TV's "Saturday Night Live".
Preston played clavinet on the song "Warlocks" for the Red Hot Chili Peppers album "Stadium Arcadium" released in 2006. Although very ill, he jumped out of bed after hearing a tape of the song given to him by the band, recorded his part, and went back to bed. Preston's final contribution was playing Gospel-tinged organ on the Neil Diamond album, 12 Songs.
Billy Preston's official site.
| | | | | | |
| --- | --- | --- | --- | --- | --- |
| 06/02/2006 | 55 | Vince Welnick | Grateful Dead, keyboardist | suicide | Sonoma County, California |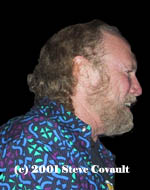 Vince Welnick
February 12, 1951 - June 2, 2006
Vince Welnick was the keyboardist for the Grateful Dead from 1990 until Jerry Garcia's death in 1995.
Welnick, who grew up in Phoenix, moved to San Francisco in the early 1970s with the Beans, which soon renamed itself the Tubes. After the group temporarily disbanded in the mid-1980s, he worked with Todd Rundgren before joining the Grateful Dead.
He was the last in a long line of Grateful Dead keyboardists, several of whom died prematurely, leading some of the group's fans to conclude that the position came with a curse.
| | | | | | |
| --- | --- | --- | --- | --- | --- |
| 05/25/2006 | 64 | Desmond Dekker | ska and reggae singer | Heart Attack | Surrey, England |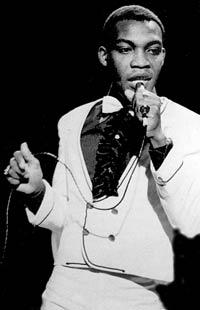 Desmond Dekker
July 16, 1941 - May 25, 2006
Desmond Dekker was a Jamaican ska and reggae singer/songwriter. Together ith his backing group, The Aces (consisting of Wilson James and Easton Barrington Howard), he had the first international Jamaican hit with "Israelites". Other hits include "007 (Shanty Town)" (1967) and "It Mek" (1968). Before the ascent of Bob Marley, Dekker was the best-known Jamaican musician outside of his country, and one of the most popular within it.
| | | | | | |
| --- | --- | --- | --- | --- | --- |
| 05/23/2006 | 57 | Ian Copeland | rock music entrepreneur | Melanoma | Los Angeles, California |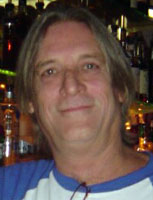 Ian Copeland
April 25, 1949 - May 23, 2006
Ian Copeland, a rock music agent and entrepreneur who represented The Police, R.E.M., Adam Ant, The Go-Go's and other seminal rock groups that emerged in the 1970s and 1980's New Wave and Punk scenes, has died. He was 57.
The sons of a C.I.A. agent, Copeland and his brothers were part of a "law enforcement" clan in the music business: Ian founded Frontier Booking International (F.B.I.), younger brother Stewart was the founder and drummer of the Police; and older brother Miles was the founder of International Records Syndicate (I.R.S.), a record label whose acts included R.E.M., the Go-Gos, Black Sabbath, Oingo Boingo, Wall of Voodoo and General Public. Older sister Lorraine (Lennie) is a writer and producer.
After retiring from F.B.I., Ian founded the Backstage Cafe, a popular hangout in Beverly Hills. In 1995, Copeland wrote an autobiography, "Wild Thing," recounting his remarkable career.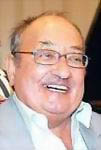 Freddie Garrity
Nov. 14, 1940 - March 19, 2006
British pop star Freddie Garrity, former lead singer with 1960s band Freddie and the Dreamers, has died at the age of 69.


Lawrence 'Ramrod' Shurtliff
April 19, 1945 - May 17, 2006
Ramrod joined the Dead in 1967 as truck driver and was held in such high regard by the members of the group that he was named president of the Grateful Dead board of directors when the rock group incorporated in the 1970s. It was a position he held until the death of guitarist Jerry Garcia in 1995.
| | | | | | |
| --- | --- | --- | --- | --- | --- |
| 04/26/2006 | 54 | Daniel McKenna | Toby Beau, guitarist | Suicide | McAllen, Texas |
Daniel McKenna


Daniel McKenna, a former guitarist for the band Toby Beau, was found dead in his home, apparently a victim of suicide. Toby Beau had a 1978 hit with their love song "My Angel Baby".
| | | | | | |
| --- | --- | --- | --- | --- | --- |
| 04/24/2006 | 76 | Bonnie Owens | country singer | Alzheimer's Disease | Bakersfield, California |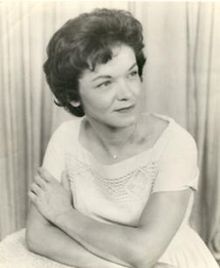 Bonnie Owens
October 1, 1929 - April 24, 2006
Bonnie Owens (born Bonnie Campbell) was a country music singer who was married to Buck Owens and later Merle Haggard.
She met Buck Owens, her first husband, at a skating rink in Mesa, Arizona, when she was 14.
Bonnie Owens was named "Female Vocalist Of The Year" in 1965 by the Academy of Country Music.
| | | | | | |
| --- | --- | --- | --- | --- | --- |
| 04/23/2006 | 66 | Phil Walden | Capricorn Records, founder | Lung Cancer | Atlanta |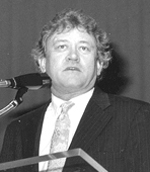 Phil Walden
January 11, 1940 – April 22, 2006
Phil Walden, the colorful and controversial founder of the Southern rock label Capricorn Records and manager of Otis Redding and the Allman Brothers Band, has died at age 66. Phil Walden founded Capricorn Records in 1969. Based in Macon, Georgia, Capricorn was responsible for launching the "southern rock" genre, with such acts as the Allman Brothers Band, the Dixie Dregs, and Wet Willie.
Walden used his music business clout to aid the 1976 presidential bid of Georgia Gov. Jimmy Carter; the Allmans and other Capricorn acts performed prominently at campaign benefits.
Phil Walden is buried in historic Rose Hill Cemetery in Macon, which dates from 1840. His gravesite is near the memorial and statue of 12-year old "Little Martha" (Ellis). The Allman's song "Little Martha" from their "Eat a Peach" LP was named for her.
Rose Hill was a favorite hangout of the Allman Brothers and friends. Photos that appear on some of their early LP's were taken at various spots in Rose Hill. The cemetery was a natural choice for the internment of Duane Allman and Barry Oakley, Jr. Both were tragically killed in motorcycle accidents in Macon.
Rose Hill also contains the grave of Elizabeth Reed (Napier), namesake of the Allman Brother's Song "In Memory of Elizabeth Reed". The back cover art of the Allman Brother's first album has a photo of the Bond tomb at Rose Hill Cemetery. The tomb was shaded by a giant magnolia tree that fell from the winds of Hurricane Irma in September, 2017.
| | | | | | |
| --- | --- | --- | --- | --- | --- |
| 04/11/2006 | 52 | June Pointer | Pointer Sisters, singer | Lung Cancer | Los Angeles, California |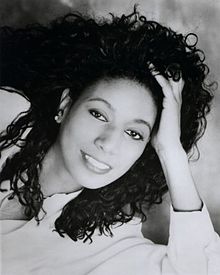 June Pointer
November 30, 1953 – April 11, 2006
June Pointer, the youngest of the Pointer Sisters -- known for their songs such as "I'm So Excited" -- has died of cancer at age 52.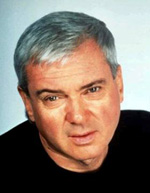 Gene Pitney
February 17, 1941 - April 5, 2006
Gene Pitney was inducted into the Rock and Roll hall of fame for writing "Hello, Mary Lou" (a hit for Ricky Nelson), and "Rubber Ball", for Bobby Vee.
| | | | | | |
| --- | --- | --- | --- | --- | --- |
| 04/02/2006 | 48 | Buddy Blue | Beat Farmers | Heart failure | La Mesa, California |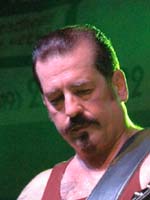 Buddy Blue
December 30, 1957 - April 2, 2006
Bernard "Buddy" Seigal, an important figure in the San Diego music scene, has died suddenly at his La Mesa, California home. He was 48.
Mr. Seigal, known professionally as Buddy Blue, was a founding member of the Beat Farmers, a roots-rock band which broke nationally in the 1980's with hits such as "Riverside" and "Happy Boy". He played on the Beat Farmers' first two albums and then started a solo career playing with bands such as the Jacks and the Flying Putos. Most recently, Buddy Blue was the driving force behind The Farmers, a revamped version of the Beat Farmers.
In addition to his work as a guitarist, singer and songwriter, Buddy Blue was a music critic for the San Jose Mercury News, The Orange County Register and wrote the weekly "Blue Notes" column for the San Diego Union-Tribune.
Beat Farmers drummer Country Dick Montana (Dan McLain) died November 8, 1995 on stage during a set at the LongHorn Saloon, in Whistler, British Columbia.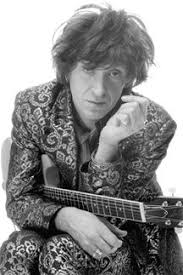 Nikki Sudden
July 19, 1956 - March 26, 2006
Nikki Sudden (born Adrian Nicholas Godfrey) was a prolific British singer-songwriter and guitarist. He co-founded the post-punk band Swell Maps with his brother Epic Soundtracks (born Kevin Paul Godfrey).
| | | | | | |
| --- | --- | --- | --- | --- | --- |
| 03/25/2006 | 76 | Buck Owens | Country Music singer | Cancer? | Los Angeles, California |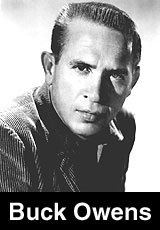 Buck Owens
August 12, 1929 - March 25, 2006
Buck Owens, a country music super-star famous for his cornball appearances as co-host of TV's long-running "Hee-Haw" series, has died at his Los Angeles home at age 76. He put dozens of #1 hits on the music charts and popularized the song "Act Naturally" in spring 1963. The song was also a hit for the Beatles on their 1965 album "Help!".
Owens was born in Sherman, Texas, in 1929. He dropped out of high school in ninth grade, worked on the family farm and learned to play guitar. He appeared on local radio stations and played Honky Tonks and clubs around Phoenix. When he was 19 years old, he married Bonnie Campbell, who was also a country singer.
After moving to Bakersfield, California in 1951, Buck helped create what became known as the "Bakersfield Sound" of country music, a twangy rock-influenced electric honky tonk sound. His band, Buck and the Buckaroos (so named by Merle Haggard when he was bassist in the band), went on to great success. The Buckaroos were led by Don Rich (who died in a tragic motorcycle accident in 1974.) The death of his longtime partner and guitarist sent Buck into a deep depression.
Dwight Yoakam persuaded Owens to emerge from near retirement for a re-recording of Buck's 1972 song "Streets of Bakersfield." The song was released in the summer of 1988 and it became a major hit, reaching #1. It was the first #1 hit for Buck Owens since 1972.
Buck Owens is survived by three sons. His influence continues to be heard throughout country and rock music.
<! #2006 #Country #Songwriter >
| | | | | | |
| --- | --- | --- | --- | --- | --- |
| 03/23/2006 | 87 | Cindy Walker | Country music songwriter | | Mexia, Texas |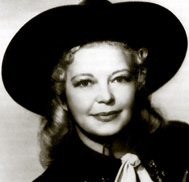 Cindy Walker
July 20, 1918 - March 23, 2006
Cindy Walker, one of the most prolific and successful songwriters in the history of country music, died March 23 in her hometown of Mexia, Texas, following a lengthy illness. She was 87.
Inducted into the Country Music Hall of Fame in 1997, Walker received national media attention following the March 14 release of Willie Nelson's critically-acclaimed tribute album, "You Don't Know Me: The Songs of Cindy Walker".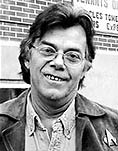 William Joseph "Billy" Cowsill, Jr.
January 9, 1948 - February 17, 2006
Billy Cowsill has died. He was a member of The Cowsills, a family that enjoyed great success during the late 1960s and early 1970s. They appeared on many TV shows as musical guests and in milk commercials as spokespersons for the American Dairy Association. The Cowsills were the real-life inspiration for the fictional family portrayed in the television series "The Partridge Family". They were noted for their smooth vocals on hits such as "The Rain, the Park and Other Things" and "Hair."
Before his death, Billy had suffered from hip replacement surgery, back surgery, emphysema and other ills. He was preceded in death by his brother Barry, an apparent victim of hurricane Katrina. In January 1985, Barbara Cowsill, matriarch of the family, died of emphysema while living in Arizona. Bud, the father of the Cowsill children, died of leukemia in September, 1992, while living in Mexico.
| | | | | | |
| --- | --- | --- | --- | --- | --- |
| 02/07/2006 | 60 | Elton Dean | Soft Machine, saxophonist | Heart Failure | London, England |


Elton Dean
October 28, 1945 - February 7, 2006
Elton Dean, 60, a British saxophonist best known for his work in the prog-jazz trio "Soft Machine", died of heart failure in a London hospital. Dean began his career in 1966 with the blues group Bluesology, which also featured a young Elton John.
| | | | | | |
| --- | --- | --- | --- | --- | --- |
| 02/01/2006 | 75 | Bobby Moore | Bobby Moore & the Rhythm Aces | Kidney Failure | Montgomery, Alabama |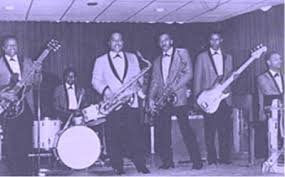 Bobby Moore
July 17, 1930 - February 1, 2006
Robert "Bobby" Moore was a tenor saxophonist and bandleader of Bobby Moore & the Rhythm Aces.
In 1965, the band recorded a song written by Moore, "Searching For My Love", at the FAME Studios in Muscle Shoals, Alabama. The recording was heard by Leonard and Marshall Chess, who bought the rights to release it on their Checker label. The single hit number 27 on the U.S. Billboard Hot 100 chart, and #7 on the R&B chart, in 1966,[2][3] and sold more than one million copies.
"Searching for My Love" has been covered by Bobby Womack and Elise LeGrow, among others. In 2021, Robert Plant and Alison Kraus recorded a great version of the song.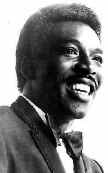 Wilson Pickett
March 18, 1941 - January 19, 2006
Wilson Pickett, soul pioneer and one of the most popular black singers of the '60s, has died of a heart attack at age 64. Pickett had been suffering from health problems for the past year.
Wilson Pickett (known as "Wicked Pickett") scored a series of hits on Atlantic Records that included "In the Midnight Hour," "Mustang Sally," and "Funky Broadway." "In the Midnight Hour" made the top 25 on the Billboard pop charts in 1965 and "Mustang Sally" did the same the following year. Pickett was inducted into the Rock and Roll Hall of Fame in 1991.
Pickett suffered through some tough times. In 1991, he was arrested for allegedly yelling death threats while driving a car over the mayor's front lawn in Englewood, New Jersey, and less than a year later was charged with assaulting his girlfriend. In 1993, he was convicted of drunken driving and sentenced to a year in jail and five years' probation after hitting an 86-year-old man with his car. In 1987, he was given two years' probation and fined $1,000 for carrying a loaded shotgun in his car.
| | | | | | |
| --- | --- | --- | --- | --- | --- |
| 01/06/2006 | 72 | Lou Rawls | singer | Cancer | Los Angeles, California |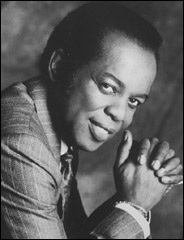 Lou Rawls
December 1, 1933 - January 6, 2006
Velvety-voiced Lou Rawls, one of the most acclaimed soul singers of the century and a three-time Grammy award winner, has died at Cedars-Sinai Medical Center in Los Angeles. He had been suffering from lung and brain cancer. He smoked heavily as a younger man, but quit at least 35 years ago.
His biggest hit was the 1976 song "You'll Never Find Another Love Like Mine". Lou Rawls also provided the TV singing voice of Garfield the cat.
In addition to his music career, Rawls was also active as a fundraiser for the United Negro College Fund. He hosted the annual "Parade of Stars" telethons that help to raise over 200 million dollars for the organization.
Some feel that the spoken monologues Rawls often inserted into his performances helped lay the foundation for rap music. His influence on singers who followed him is undeniable. He will be missed.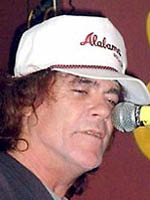 Barry Cowsill
September 14, 1954 - 2005
Barry Cowsill, of the 60's sugary-voiced Cowsill family, was an apparent victim of hurricane Katrina. It was reported that Barry was spotted at New Orleans' Ernest N. Morial Convention Center on August 29, but was not heard from after leaving cell phone messages for his sister on September 1, 2005, in which he reported looting and rising water. His skeletal remains were found in December 2005 under the Charles Street Wharf in New Orleans and positively identified via dental records on January 4th, 2006.
Barry is survived by his two daughters, one son and two grandsons, as well as a step-daughter and two step-granddaughters.
---