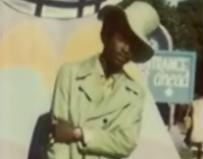 Meredith Hunter
October 24, 1951 - December 6, 1969
Merideth Hunter was an 18 year-old black man who was stabbed to death during the tragic concert at Altamont Speedway. The incident is documented in the movie Gimme Shelter. The Hells Angels had been hired to provide security at the concert - some reports state they were paid with $500 worth of beer.
As the Rolling Stones played "Under My Thumb", Merideth pulled out a revolver and approached the stage. A 21 year-old Angel named Alan Passaro grabbed the gun and stabbed Hunter 5 times. Passaro was arrested and tried for murder in the summer of 1972, but was acquitted after a jury concluded that he had acted in self-defense.
Three others also died at the Altamont concert: Two were victims of a hit-and-run vehicle accident as they slept and one drowned in an irrigation canal.
| | | | | | |
| --- | --- | --- | --- | --- | --- |
| 12/01/1969 | 32 | Magic Sam | blues guitarist | Heart Attack | Chicago, Illinois |
| 10/21/1969 | 47 | Jack Kerouac | writer | Alcoholism | St. Petersburg, Florida |
| 10/16/1969 | 52 | Leonard Chess | founder of Chess Records | Heart Attack | Chicago, Illinois |
| 10/03/1969 | 67 | Skip James | blues musician | Cancer | Philadelphia, Pennsylvania |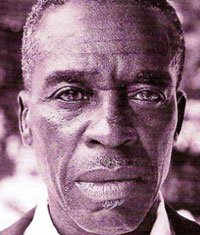 Skip James
Born June 9, 1902 Bentonia, Mississippi
Died October 3, 1969 Philadelphia, Pennsylvania
Nehemiah Curtis "Skip" James was an important American Delta blues singer, guitarist, pianist and songwriter. James first recorded in 1931, but the great depression stalled his career. He did not record for decades and remained virtually unknown until his rediscovery and subsequent 1964 appearance at the Newport Folk Festival.
Skip James' song "I'm So Glad" was covered by rock group Cream and Deep Purple. His songs have influenced many other musicians including Robert Johnson, Alan Wilson, The Derek Trucks Band, Beck, Big Sugar, Eric Clapton, Lucinda Williams and Rory Block. Gregg Allman recorded 'Devil Got My Woman' on his 2011 "Low Country Blues" CD. Chris Thomas King's cover of "Hard Time Killing Floor Blues" appears on the soundtrack for the movie O Brother, Where Art Thou?
| | | | | | |
| --- | --- | --- | --- | --- | --- |
| 09/30/1969 | | Christine Hinton | David Crosby's girlfriend | Car Accident | |
Christine Hinton
Died September 30, 1969
Christine Hinton was David Crosby's long-time bohemian girlfriend and founder and head of The Byrd's fan club. She was killed in a tragic accident while driving David Crosby's Volkswagen bus. Transporting her two cats to the veterinarian, one of the cats pounced on Christine, causing the Volkswagen to lose control and crash into a school bus. Hinton died the same day Crosby, Stills, & Nash's debut album went gold.
Devastated by her death, Crosby recorded the song "I Could Swear There Was Somebody Here" as a tribute to her. The song appears on his 1971 album If I Could Only Remember My Name.
Crosby spread Christine's ashes in the ocean from onboard his sailing vessel, the Mayan. It was on this voyage that "Wooden Ships" (a signature song of Crosby, Stills, Nash & Young) was written.
| | | | | | |
| --- | --- | --- | --- | --- | --- |
| 09/05/1969 | 55 | Josh White | blues guitarist | Heart Failure | Manhasset, New York |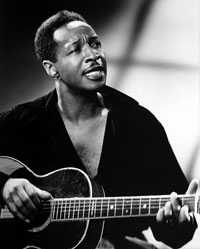 Josh White
February 11, 1914 - September 5, 1969
Josh White (Born Joshua Daniel White) was an influential blues singer and guitarist and a civil rights activist.
| | | | | | |
| --- | --- | --- | --- | --- | --- |
| 08/26/1969 | 35 | Donald Shea | Manson victim | Murdered | Chatsworth, California |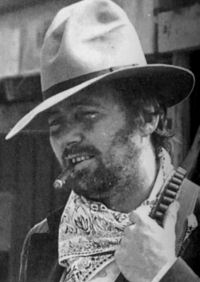 Donald Shea
September 18, 1933 - August 26, 1969
Donald "Shorty" Shea is a lesser known, and final victim, of the Charles Manson Family murder spree of 1969.
Shea was a former stuntman; very tall at almost 6 feet 4 inches. He worked as a bouncer and ranch hand at Spahn Ranch, an old Hollywood movie set where the Manson Family has set up after leaving Los Angeles.
Charles Manson began to look down on Shorty because he had married a black stripper from Las Vegas. Manson had a well-known hatred and mistrust of black people and further suspected that Shea had reported the family's criminal activities to the police. The report led the police to raid Spahn ranch on August 16, 1969 where the family were taken into custody on suspicion of auto theft (they were not yet suspects in the recent murder spree).
Manson family leader Charles Manson and family members Steve "Clem" Grogan and Bruce Davis were eventually convicted of murdering Shea. His body was not discovered until 1977.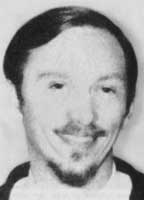 Gary Allen Hinman
December 24, 1934 - July 27, 1969
Gary Allen Hinman was an intellectual, a UCLA Ph.D. candidate in sociology, and a talented musician who worked at music store teaching bagpipes, piano, trombone and drums.
Gary's Topanga Canyon home was used as a crash pad by friends. He befriended the Manson family, the associates of the notorious Charles Manson. On July 25, 1969, Manson family members Bobby Beausoleil, Susan Atkins, and Mary Brunner paid Gary a visit. A 3-day argument ensued, perhaps over drugs or in an attempt to gain Gary's $20,000 inheritance. Finally, Charles Manson dropped by. Yelling at Gary, Manson swung his sword, struck Gary in the head and sliced off his left ear. Manson fled the scene, stealing one of Gary's cars and instructing Bobby and the girls to take care of Hinman.
On the 27th, Gary Allen Hinman was murdered by 21-year-old Robert Kenneth "Bobby" Beausoleil, himself a somewhat successful musician and part-time actor. Susan and Mary took turns holding a pillow over Gary's face while he was stabbed twice in the chest by Bobby. Beausoleil wrote the words "POLITICAL PIGGY" on the wall using Hinman's blood. He then ransacked Gary's home and stole his remaining car, a Fiat wagon.
Bobby was arrested on August 6th, 1969 after he was found asleep in Hinman's Fiat wagon, broken down on a freeway in San Louis Obispo, California. The knife used to kill Gary Hinman was found in the car.
On August 9th, 1969, the Manson family visited 10050 Cielo Drive in Los Angeles and murdered actress Sharon Tate and her guests. The 1974 book (and later movie) Helter Skelter gives more details of the grisly Manson murder spree.
<! #1969 #Forever27 #Stones #Drowned #Drugs >
| | | | | | |
| --- | --- | --- | --- | --- | --- |
| 07/03/1969 | 27 | Brian Jones | Rolling Stones, guitarist | Drowned, Drug related | Hartfield, Sussex, England |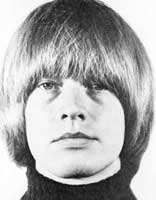 Brian Jones
February 28, 1942 - July 3, 1969
Brian Jones was a founding member of The Rolling Stones. His main instrument was the guitar, but he also played a variety of other instruments including sitar, harmonica, autoharp, recorder, dulcimer, organ, and trumpet.
Born Lewis Brian Hopkin Jones, he exhibited an early interest in music and came from a musical family. His mother, Louisa, was a piano teacher, and his father, Lewis, played piano and organ and led the choir at a local church. Jones eventually took up the clarinet, becoming first clarinet in his school orchestra at 14. Due to his interest in Jazz, especially Cannonball Adderley's Music, he was able to persuade his parents to buy him a saxophone, and then, for his 17th birthday, he received an acoustic guitar.
Jones placed an advertisement in the May 2, 1962 issue of Jazz News, seeking musicians to audition for a new group; pianist Ian "Stu" Stewart was the first to respond. Later singer Mick Jagger also joined this band; Jagger and his childhood friend Keith Richards had met Jones when he and Paul Jones were playing Elmore James' "Dust My Broom" with Korner's band at The Ealing Club. Jagger brought guitarist Richards to rehearsals; Richards then joined the band. Jones's and Stewart's acceptance of Richards and the Chuck Berry songs he wanted to play coincided with the departure of blues purists Geoff Bradford and Brian Knight, who had no tolerance for Chuck Berry
At around midnight on the night of July 2, 1969, Jones was discovered motionless at the bottom of his swimming pool at Cotchford Farm, his residence once owned by Winnie-the-Pooh author A. A. Milne. His Swedish girlfriend, Anna Wohlin, claims he was alive when pulled out of the pool. However, by the time the doctors arrived, it was too late, and he was pronounced dead. The coroner's report stated "Death by misadventure", and noted his liver and heart were heavily enlarged by drug and alcohol abuse.
Wohlin claimed in 1999 that Jones had been murdered by a builder who had been renovating the house the couple shared. The builder, Frank Thorogood, allegedly confessed to the murder on his deathbed to the Rolling Stones' driver, Tom Keylock; Keylock later denied this. In the book The Murder of Brian Jones, Wohlin alleges that Thorogood behaved suspiciously and showed little sympathy when Jones was discovered lifeless at the bottom of the pool.
His death at age 27 qualifies him as a member of the "Forever 27" Club.
| | | | | | |
| --- | --- | --- | --- | --- | --- |
| 06/22/1969 | 47 | Judy Garland | singer/actress, mother of Liza Minnelli | Overdose | London, England |
| 05/13/1969 | 19 | Martin Lamble | Fairport Convention, drummer | Car Crash | near Watford, England |
| 03/26/1969 | 27 | Dickie Pride | British singer | Drug Overdose | Thornton Heath, England |

Dickie Pride
October 21, 1941 - March 26, 1969
Dickie Pride, born Richard Charles Kneller, was a British rock and roll singer. He was one of Larry Parnes' stable of pop music stars, who did not enjoy as successful a career as most of his contemporaries.
Pride was found dead in his bed on March 26, 1969 due to an overdose of sleeping pills. His death at age 27 qualifies him as a member of the "Forever 27" Club.
| | | | | | |
| --- | --- | --- | --- | --- | --- |
| 10/30/1968 | 27 | Malcolm Hale | Spanky and Our Gang, guitar/trombone | Carbon Monoxide Poisoning | Chicago, Illinois |
| 09/28/1968 | 42 | Dewey Phillips | First DJ to play Elvis Presley | Heart Failure | Memphis, Tennessee |
| 08/05/1968 | 40 | Luther Perkins | guitarist for Johnny Cash | House Fire | Nashville, Tennessee |
| 06/15/1968 | 45 | Wes Montgomery | jazz guitarist | Heart Failure | Indianapolis, Indiana |
| 02/28/1968 | 25 | Frankie Lymon | "Why do Fools Fall in Love" | Heroin Overdose | New York, New York |
| 02/15/1968 | 37 | Little Walter | blues harmonica player | Fight | Chicago, Illinois |
| 12/30/1967 | 38 | Bert Berns | Bang Records, founder/songwriter | Heart Failure | New York, New York |
| 12/10/1967 | 26 | Otis Redding | soul singer | Plane Crash | Madison, Wisconsin |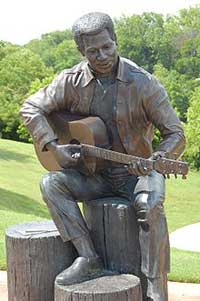 Otis Redding
September 9, 1941 - December 10, 1967
Otis Redding was a soul singer with a commanding voice. In only 4 years of recording, he left a musical legacy that continues to attract listeners to this day.
Born Otis Ray Redding, Jr. in the small town of Dawson, Georgia, his musical ability emerged early. He sang in the church choir and, as a teenager, won many local talent show contests.
Redding was discovered while singing with Macon guitarist Johnny Jenkins' band, the Pinetoppers, and first recorded as a member of that group for the tiny Confederate label in 1960. His manager was a fellow Georgian, Phil Walden (who later co-founded Capricorn Records).
Redding performed at Hollywood's Whisky a Go Go in 1966 - recordings from some of his sets at the Whisky were commercially released by Stax Records. In the summer 1967, Redding performed at the Monterey Pop Festival.
Redding was killed when his twin-engine Beechcraft crashed into Wisconsin's Lake Monona on December 10, 1967, killing him and members of his touring band, the Bar-Kays.
His landmark song "(Sittin' On) The Dock of the Bay" was recorded just four days before Redding's death. The song broke through to be a #1 hit and stayed there for four weeks in early 1968. Redding felt the song was unfinished, and whistled the tune of one verse for which he intended to later write lyrics.
Otis Redding was inducted into the Rock and Roll Hall of Fame in 1989.
| | | | | | |
| --- | --- | --- | --- | --- | --- |
| 12/10/1967 | 18 | Ronnie Caldwell | Bar-Keys, keyboardist | Plane Crash | Madison, Wisconsin |
| 12/10/1967 | 18 | Phalon Jones | Bar-Keys, saxophonist | Plane Crash | Madison, Wisconsin |
| 11/05/1967 | 57 | Robert Nighthawk | blues guitarist | Heart Failure | Helena, Arkansas |
| 10/03/1967 | 55 | Woody Guthrie | folk singer | Huntington's Disease | New York, New York |
| 08/27/1967 | 32 | Brian Epstein | Beatles, manager | Drug Overdose | London, England |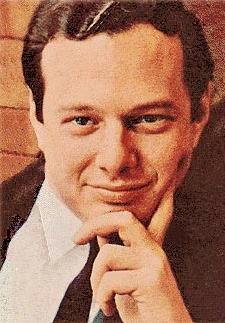 Brian Epstein
September 19, 1934 - August 27, 1967
Brian Epstein was the manager of the Beatles and several other musical acts including Gerry & the Pacemakers, Billy J. Kramer and the Dakotas and Cyrkle.
Epstein likely first learned of the Beatles from issues of Mersey Beat, a paper devoted to the local music scene around Liverpool and which featured a cover photo on the Beatles in issue #2. The Epstein family owned NEMS (North End Music Stores), which carried the paper. NEMS also once sold a piano to Paul McCartney's father.
Epstein, along with his friend Alistair Taylor, first saw the Beatles play at Liverpool's Cavern Club on November 9, 1961. He was impressed and paid for The Beatles to record a demo in Decca's studios on January 1, 1962. The demo, known as the Decca audition, was rejected by Decca Records, certainly one of the biggest mistakes in music history. Months later, Epstein persuaded George Martin to listen to the tape, resulting in the Beatles being signed to the small Parlophone label.
Epstein died of an accidental drug overdose at his home in London in August 1967.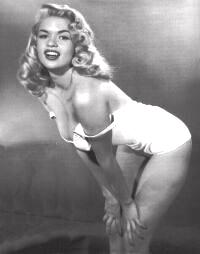 Jayne Mansfield
April 19, 1933 - June 29, 1967
Jayne Mansfield (Born Vera Jayne Mansfield) an American actress, singer, and a leading sex symbol of the 1950s.
She had roles in two dozen films in the 1950s and 1960s, including The Girl Can't Help It (1956), Kiss Them For Me (1957, with Cary Grant) and Promises! Promises! (1963).
In addition to singing in films, in 1964 Mansfield released a novelty album called Shakespeare, Tchaikovsky & Me, on which she recited poetry and Shakespearean sonnets.
Interestingly, Jimi Hendrix played bass and lead guitar for Mansfield in 1965 on two songs, "As The Clouds Drift By" and "Suey", released together on two sides of a 45 RPM record. On April 14, 1967 Mansfield attended a Jimi Hendrix Concert in Bolton England.
At one point, Mansfield was offered the role of Ginger on TV's Gilligan's Island, but rejected the offer (later accepted by Tina Louise).
Her home, nicknamed the Pink Palace, was located at 10100 Sunset Boulevard in Beverly Hills, California. The house was built for Rudy Vallee, and Jayne and her then husband Mickey Hargitay had it painted pink. After Jayne's death, the Pink Palace was sold and its subsequent owners have included Ringo Starr, Cass Elliot, and Engelbert Humperdinck. In 2002, Humperdinck sold it to developers, and the house was demolished in November of that year.
Jayne Mansfield died in a tragic automobile accident on US Highway 90 near Slidell, Louisiana while driving to New Orleans for an interview. Her 1966 Buick Electra collided with the rear of a slow moving tractor-trailer and underrode it. The roof of the car was peeled back like a piece of aluminum foil. The three adults in the front seat (Jayne Mansfield, her husband lawyer Samuel S. Brody, and driver Ron Harrison) were killed instantly, while the three Mansfield children in the back seat all survived with minor injuries.
The accident eventually led a significant safety improvement known as the Rear Underrun Protection System. A typical RUPS installation consists of steel tubular bar covered in reflective tape hanging below the rear of a tractor trailer, forming a rear bumper. These are known informally as "Mansfield Bars."
One of Jayne Mansfield's children, Mariska Hargitay, has gone on to a successful movie and television career, including a co-starring role in the TV series Law and Order; Special Victims Unit.
| | | | | | |
| --- | --- | --- | --- | --- | --- |
| 04/29/1967 | 38 | J. B. Lenoir | blues musician | Car Accident | Urbana, Illinois |
| 04/17/1967 | 59 | Red Allen | Jazz trumpeter | Pancreatic cancer | New York, New York |
| 12/18/1966 | 25 | Tara Browne | London socialite | Car Accident | London, England |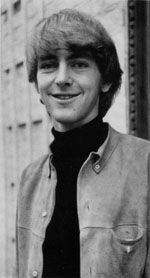 Tara Browne
March 4, 1945- December 18, 1966
Tara Browne was a young London socialite and heir to the Guinness beer fortune. According to some sources, he was the inspiration for the Beatles song "A Day in the Life". He died in a London automobile accident.
One of his older brothers was a founding member of the traditional Irish music group, The Chieftains.
| | | | | | |
| --- | --- | --- | --- | --- | --- |
| 11/02/1966 | 73 | Mississippi John Hurt | blues musician | Heart Attack | Grenada, Mississippi |
| 10/07/1966 | 30 | Johnny Kidd | Johnny Kidd & the Pirates | Car Accident | Radcliffe, Lancashire, England |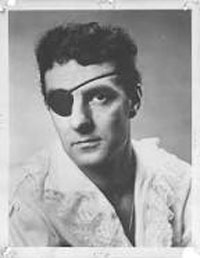 Johnny Kidd
December 23, 1935 - October 21, 1966
Johnny Kidd (born Frederick Albert Heath) was the lead singer of the Rock 'n' Roll band Johnny Kidd & the Pirates. In 1960 he achieved fame with his hit "Shakin' All Over". The song has been covered numerous times, notably by The Who on their definitive Live at Leeds album. Iggy Pop recorded the song on his solo album Avenue B. Other covers include Vince Taylor and the Playboys, the Humble Pie and The Swinging Blue Jeans.
Kidd died in a motor car accident. The car in which he was travelling as a passenger had a head-on collision with one driven by Peter Metcalfe. Metcalfe's 17-year-old girlfriend, Helen Read, also died in the accident. Pirates' bassist Nick Simper, who later became an original member of Deep Purple, was also in the car with Kidd but he suffered only some cuts and a broken arm.
| | | | | | |
| --- | --- | --- | --- | --- | --- |
| 08/03/1966 | 40 | Lenny Bruce | Comedian | Overdose | Los Angeles, California |
| 07/31/1966 | 41 | Bud Powell | Jazz pianist | tuberculosis, malnutrition, and alcoholism | New York, New York |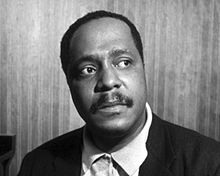 Bud Powell
September 27, 1924 - July 31, 1966
| | | | | | |
| --- | --- | --- | --- | --- | --- |
| 07/18/1966 | 23 | Bobby Fuller | Bobby Fuller Four | Suicide? | Los Angeles, California |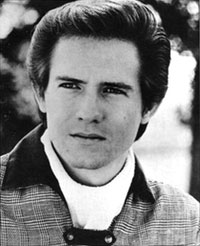 Bobby Fuller
October 22, 1942 - July 18, 1966
On July 18, 1966, Bobby Fuller's body was found lying across the front seat of his mother's 1962 Oldsmobile parked in front of Bobby's apartment near Grauman's Chinese Theatre in Hollywood -- dead, apparently from swallowing gasoline. The fact that he had been beaten up and had ingested gasoline was not released to the public. Although police ruled his death a suicide, friends speculated that he was murdered, possibly by mobsters.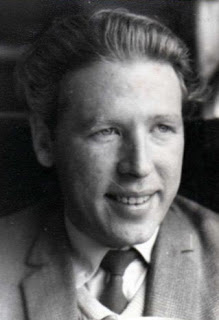 Reginald Calvert
1928 - June 21, 1966
Reginal Calvert was the manager of The Fortunes, Pinkerton's Assorted Colours, Screaming Lord Sutch, and other British pop groups. In 1964, after hearing Radio Caroline, he decided to start his own pirate radio station, and made use of an old World War II fort in the Thames Estuary.
Calvert was shot and killed by Oliver Smedley, the former owner of a rival offshore station, Radio Atlanta, who was later acquitted of murder on the grounds of self-defense.
The tragic murder of Calvert signaled the beginning of the end for British offshore radio as the killing spurred the Government into legislative action. BBC Radio One started to broadcast the following year using disc-jockeys from the former pirate radio stations and playing pop music for the younger audience.
| | | | | | |
| --- | --- | --- | --- | --- | --- |
| 06/06/1966 | | Claudette Orbison | first wife of Roy Orbison | Motorcycle Accident | Tennessee |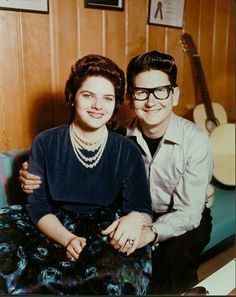 Claudette Orbison
September 5, 1941 - June 6, 1966
Claudette Orbison, the first wife of Roy Orbison, was tragically killed in a motorcycle accident on 6/6/66.
On June 6, 1966, Roy and Claudette were returning from a drag race in Bristol, Tennessee. They were riding separate motorbikes, with Roy leading the way, when a truck driver pulled out in front of Claudette's motorcycle. Not until Roy heard the sirens of emergency vehicles did he realize that Claudette wasn't behind him. Claudette died in Roy Orbison's arms an hour later at a hospital. She was just 24.
Soon after the tragedy, Roy Orbison released the song 'Too Soon To Know' to express his feelings about the event.
Tragedy struck the Orbison family again in 1968 when his two oldest sons, Roy, Jr and Anthony, were killed in a house fire. Roy's infant son, Wesley, was saved from the fire by Roy's parents.
| | | | | | |
| --- | --- | --- | --- | --- | --- |
| 04/30/1966 | 29 | Richard Fariña | folksinger | Motorcycle Accident | Carmel, California |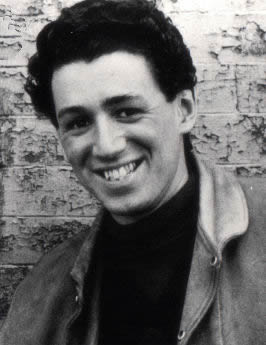 Richard Fariña
March 8, 1937 - April 30, 1966
Richard Fariña was a folksinger, writer and dulcimer player from Brooklyn. He earned an academic scholarship to Cornell University, but was suspended for participation in a student demonstration against the university's segregation policy. He dropped out of college in 1959 and moved back to New York.
In Greenwich Village, Richard met folksinger Carolyn Hester, and married her after a whirlwind 18-day romance. Carolyn taught Richard how to play the dulcimer.
Fariña was present when Hester recorded her third album at Columbia studios in September 1961, where a then-unknown Bob Dylan played harmonica on several tracks. Upon hearing Dylan play, Carolyn's producer, John H. Hammond, quickly signed Dylan to the Columbia label. Fariña became a close friend of Dylan's; their friendship is a central topic of David Hajdu's excellent book Positively 4th Street.
In the spring of 1962, while in Europe, Fariña met Mimi Baez, the teenage sister of Joan Baez. Hester and Fariña soon divorced. Richard and the 17-year-old Mimi married in April 1963. They moved to California and debuted their act as "Richard & Mimi Fariña" at the Big Sur Folk Festival in 1964. They recorded their first album, Celebrations for a Grey Day with the help of Bruce Langhorne, who had previously played for Dylan. They released a second album Reflections in a Crystal Wind in 1966, also on Vanguard Records.
Fariña is also known for his 1966 novel Been Down So Long It Looks Like Up to Me.
Richard died in a tragic motorcycle accident just two days after the publication of his book. Leaving at a party to celebrate Mimi's 21st birthday, Fariña hitched a ride on a motorcycle. The driver lost control at an S-turn; Richard was thrown from the bike and killed instantly.
| | | | | | |
| --- | --- | --- | --- | --- | --- |
| 10/21/1965 | 39 | Bill Black | Elvis Presley, bassist | Brain Tumor | Memphis, Tennessee |
| 05/25/1965 | 52 | Sonny Boy Williamson II | Blues Singer | Tuberculosis | Helena, Arkansas |
| 06/20/1965 | 41 | Ira Louvin | The Louvin Brothers | drunk driver | Williamsburg, Missouri |
| 05/01/1965 | 53 | Spike Jones | satirical singer/drummer | Emphysema | Beverly Hills, California |
| 02/15/1965 | 46 | Nat King Cole | Jazz/Pop Singer | Lung Cancer | Santa Monica, California |
| 01/22/1965 | 43 | Alan Freed | Rock 'n' Roll DJ | Alcoholism | Palm Springs, California |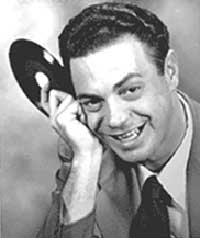 Alan Freed
December 15, 1921 - January 20, 1965
Albert James "Alan" Freed (AKA "Moondog"), was a disc-jockey who became internationally known for promoting African-American rhythm and blues music under the name of "rock and roll." His career was destroyed by the payola scandal that hit the broadcasting industry in the early 1960s.
Freed is also credited with producing what is believed to be the first Rock 'n' Roll concert: The Moondog Coronation Ball held on March 21, 1952, at the Cleveland Arena.
In 1986, Freed was posthumously inducted as a charter member of the Rock and Roll Hall of Fame. He was also inducted in the National Radio Hall of Fame and recognized by the Rockabilly Hall of Fame.
Freed died in a Palm Springs, California hospital from cirrhosis of the liver brought on by alcoholism. Freed was initially interred in the Ferncliff Cemetery in Hartsdale, New York. In 2002, a brass urn containing his ashes was moved to the Rock and Roll Hall of Fame. In 2014, his ashes were again moved, this time to a monument in Cleveland's Lake View Cemetery.
Freed was featured in four movies: Rock Around the Clock (1956) with Bill Haley and the Comets; Don't Knock the Rock (1956) with Little Richard; Rock, Rock, Rock! (1956) with Chuck Berry, and Mr. Rock and Roll (1957).
Trivia: Dire Straits produced a song about a band called Sultans of Swing, named for Freed's first band.
| | | | | | |
| --- | --- | --- | --- | --- | --- |
| 12/11/1964 | 33 | Sam Cooke | R&B singer/songwriter | Murdered | Los Angeles, California |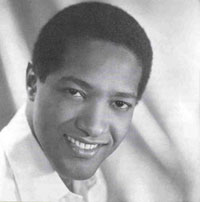 Sam Cooke
January 22, 1931 - December 11, 1964
Sam Cooke was a talented R&B singer/songwriter and is considered to be one of the pioneers and founders of soul music.
The exact circumstances of Cooke's mysterious death may never be known. What we do know is that Cooke died at the age of 33 on December 11, 1964 at the Hacienda Motel at 9137 South Figueroa in Los Angeles, California. The building has since been torn down.
Bertha Franklin, manager of the motel, told police that she shot and killed Cooke in self-defense because he had threatened her after demanding to know the whereabouts of a woman who had accompanied him to the hotel. Police found Cooke's body in Franklin's office, clad only in a sports jacket and shoes, but no shirt, pants or underwear.
Apparently, Sam Cooke had left a local nightclub with a woman named Elisa Boyer. She accompanied him back to his hotel room. She claimed that once in one of the motel's rooms, Cooke physically forced her onto the bed and that she was certain he was going to rape her. According to Boyer, when Cooke stepped into the bathroom for a moment, she quickly grabbed her clothes and ran from the room. She claimed that in her haste, she had also scooped up most of Cooke's clothing by mistake. She said that she ran first to the manager's office and knocked on the door seeking help. However, she said that the manager took too long in responding, so, fearing Cooke would soon be coming after her, she fled the motel altogether before the manager ever opened the door. She claimed she then put her own clothing back on, stashed Cooke's clothing away and went to a phone booth from which she called the police.
Cooke is buried in the Forest Lawn Memorial Park Cemetery, Glendale, California.
| | | | | | |
| --- | --- | --- | --- | --- | --- |
| 10/15/1964 | 73 | Cole Porter | composer and songwriter | Kidney Failure | Santa Monica, California |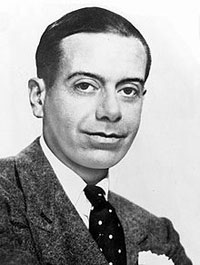 Cole Porter
June 9, 1891 - October 15, 1964
Cole Porter was an American composer and songwriter.
He entered Yale University in 1909 and while there wrote the football fight songs "Bulldog" and "Bingo Eli Yale" (aka "Bingo, That's The Lingo!") that are still played at Yale today. He later attended law school at Harvard University, but switched to Harvard's music faculty.
In 1917 Cole Porter moved to Paris and lived there for much of the 1920s. Though bisexual, in 1919 Porter married.
Cole Porter's first big hit "Let's Do It, Let's Fall In Love" appeared in the 1928 musical Paris. A long string of other hits followed, including: "Night and Day," "I Get A Kick Out of You," "You're the Top," "Begin the Beguine," and "My Heart Belongs to Daddy."
His musical output slowed after a 1937 horseback riding accident, and stopped in 1958 when his damaged leg had to be amputated. He spent the final years of his life in relative seclusion, spending much of his time in a New York apartment.
Porter died of kidney failure on October 15, 1964, in Santa Monica, California, at the age of 73. He is interred in Mount Hope Cemetery in his native Peru, Indiana, between his wife and father.
In May 2007, a star on the Hollywood Walk of Fame was dedicated to Cole Porter.
| | | | | | |
| --- | --- | --- | --- | --- | --- |
| 10/10/1964 | 72 | Eddie Cantor | singer/actor/comedian/songwriter | Heart Failure | Beverly Hills, California |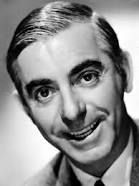 Eddie Cantor
January 31, 1892 – October 10, 1964
| | | | | | |
| --- | --- | --- | --- | --- | --- |
| 08/14/1964 | 30 | Johnny Burnette | rockabilly musician | Drowned | Clear Lake, California |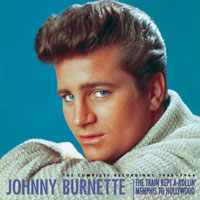 Johnny Burnette
March 25, 1934 – August 14, 1964
John Joseph "Johnny" Burnette as an American rockabilly musician. Along with his older brother Dorsey Burnette and friend Paul Burlison, Burnette was a founding member of the Rock and Roll Trio. He was the father of 1980s rockabilly singer Rocky Burnette.
On August 14, 1964, Burnette's unlit fishing boat was struck by an unaware cabin cruiser on Clear Lake, California. The impact threw him off the boat and he drowned.
Burnette gained prominence in 1973 both for the inclusion of "You're Sixteen" on the American Graffiti soundtrack and for Ringo Starr's version of the song.
| | | | | | |
| --- | --- | --- | --- | --- | --- |
| 07/31/1964 | 39 | Jim Reeves | country star | Plane Crash | Nashville, Tennessee |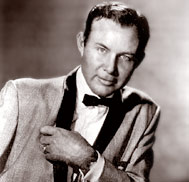 Jim Reeves
August 20, 1923 - July 31, 1964
Country superstar Jim Reeves died when the small aircraft he was piloting crashed during in a thunderstorm near Nashville, Tennessee. His business partner and manager Dean Manuel (who was also the pianist in Reeves' backing group) was also killed in the crash.
| | | | | | |
| --- | --- | --- | --- | --- | --- |
| 05/20/1964 | 27 | Rudy Lewis | The Drifters, singer | Drug Overdose | New York, New York |
| 01/07/1964 | 31 | Cyril Davies | British blues musician | endocarditis | London, England |
| 12/14/1963 | 39 | Dinah Washington | jazz singer/pianist | Alcohol & Pills | Detroit, Michigan |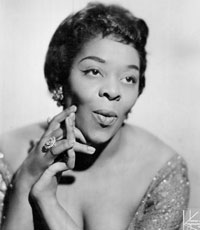 Dinah Washington
"Queen of the Blues"
August 29, 1924 - December 14, 1963
Dinah Washington (born Ruth Lee Jones in Tuscaloosa, Alabama) was a popular singer and pianist who gave herself the title of "Queen of the Blues." Primarily singing jazz, she also recorded in a variety of other styles including blues, R&B and pop music. Washington notably performed two numbers in the dirty blues genre. The songs were "Long John Blues" about her dentist, with lyrics like "He took out his trusty drill. Told me to open wide. He said he wouldn't hurt me, but he filled my whole inside." She also recorded a song called "Big Long Slidin' Thing", supposedly about a trombonist.
Washington was one of the most popular black singers of the 1950s. She had a number of Top Ten hits on the charts. She played at the Newport Jazz Festival (1955–59), the Randalls Island Jazz Festival in New York City (1959), and the International Jazz Festival in Washington D.C. (1962), frequent gigs at Birdland (1958, 1961–62), and performances in 1963 with Count Basie and Duke Ellington.
She is a 1993 inductee in the Rock and Roll Hall of Fame.
Found unresponsive in bed by her 6th husband, an autopsy showed a lethal combination of secobarbital and amobarbital, prescriptions for her insomnia and diet, contributed to her death. She was just 39.
| | | | | | |
| --- | --- | --- | --- | --- | --- |
| 12/13/1963 | 49 | Stan Jones | Songwriter / actor | Cancer | Los Angeles, California |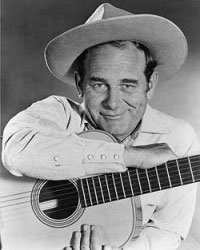 Stan Jones
June 5, 1914 - December 13, 1963
Stan Jones was an actor and songwriter of primarily Western songs. In 1948, when working for the National Park Service in Death Valley California, he wrote his best remembered song "Ghost Riders in the Sky." The song has been covered by numerous artists, including Burl Ives, Bing Crosby, Peggy Lee, Spike Jones, Gene Autry, The Ventures, Frankie Lane, Dick Dale, Elvis Presley, Johnny Cash and the Outlaws.
| | | | | | |
| --- | --- | --- | --- | --- | --- |
| 11/22/1963 | 69 | Aldous Huxley | author and pacifist | | Los Angeles, California |
| 05/24/1963 | 45 | Elmore James | blues slide guitarist | Heart Failure | Chicago, Illinois |
| 03/08/1963 | 48 | Jack Anglin | country singer | Car Crash | Madison, Tennessee |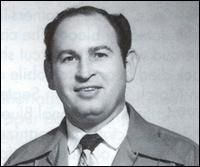 Jack Anglin
May 13, 1916 - March 8, 1963
Country star Jack Anglin, of the duo Johnny and Jack, was killed driving to Patsy Cline's funeral. He apparently lost control in a curve and plunged down an embankment while driving alone at a high rate of speed.
| | | | | | |
| --- | --- | --- | --- | --- | --- |
| 03/05/1963 | 30 | Patsy Cline | country singer | Plane Crash | Camden, Tennessee |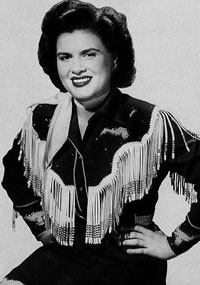 Patsy Cline
September 8, 1932 - March 5, 1963
Country singer Patsy Cline is noted for her pop-crossover hits "Crazy" (written by Willie Nelson). "Walkin' After Midnight" and "I Fall to Pieces".
Patsy Cline died March 5, 1963 when her plane crashed 2 miles west of Camden, Tennessee. She was en route to Nashville following a benefit concert in Kansas City. The pilot, Randy Hughes (also Patsy's manager), was not trained to fly on instruments. They headed out in Randy's 4 seat Piper Comanche. Flying through a storm, he became disoriented and flew the plane into the ground. Also on board and killed in the crash were Hawkshaw Hawkins and Cowboy Copas.
Patsy's Funeral was March 10, 1963 in Winchester, Virginia. She is interred in Shenandoah Memorial Park.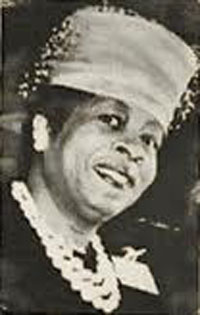 Hattie Carroll
Hattie Carroll is immortalized in the Bob Dylan song "The Lonesome Death of Hattie Carroll", which appears on Dylan's 1964 album The Times They Are A-Changin'. The song portrays a largely accurate tale of actual events.
Hattie Carroll was a Baltimore barmaid working at the Spinster's Ball at the Emerson Hotel. Early in the morning of Feb. 9, 1963, she was assaulted by a wealthy young tobacco farmer named William Zantzinger. Zantzinger, who was quite drunk at the time, hit Hattie using a toy cane he was carrying. He called Hattie a "nigger" after she did not immediately bring him a bourbon that he had ordered.
Soon after the blow to the head, Carroll told her co-workers "I feel deathly ill, that man has upset me so." She collapsed and died eight hours later in a hospital.
Zantzinger was found guilty of manslaughter and assault. He served six months in a county jail.
| | | | | | |
| --- | --- | --- | --- | --- | --- |
| 04/10/1962 | 21 | Stuart Sutcliffe | Beatles | Brain Hemorrhage | London, England |
| 04/29/1961 | 42 | Cisco Houston | folksinger | Stomach Cancer | San Bernardino, California |
| 11/7/1960 | 68 | A. P. Carter | Carter Family | | Kingsport, Tennessee |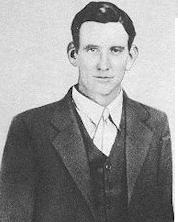 A. P. Carter
December 15, 1891 - November 7, 1960
A. P. Carter was a founding member of The Carter Family, one of the most notable acts in the history of country music.
He formed the Carter Family band in 1927 together with his wife, Sara and Sara's cousin, Maybelle, who was married to A.P.'s brother, Ezra Carter.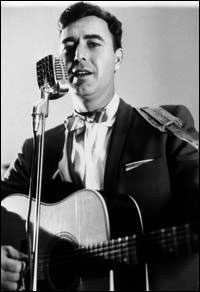 Johnny Horton
April 30, 1925 - November 5, 1960
John LaGale "Johnny" Horton (AKA "The Singing Fisherman") was an American country music and rockabilly singer. Horton earned great fame in 1959 with his version of the historical ballad "The Battle of New Orleans" (written by Jimmy Driftwood).
On the night of November 4–5, 1960, Horton and two other band members, Tommy Tomlinson and Tillman Franks, were travelling from Austin to Shreveport when they collided with an oncoming truck on a bridge near Milano in Milam County, Texas. Horton died en route to hospital, and Tomlinson was seriously injured; his leg later had to be amputated.
Horton was married twice. His first marriage, to Donna Cook, ended with a divorce. On September 26, 1953, Horton married Billie Jean Jones, widow of Hank Williams (She was Williams' second wife.) With Billie Jean, Horton had two daughters, Yanina (Nina) and Melody. Billie Jean's daughter, Jeri Lynn, was legally adopted by Johnny.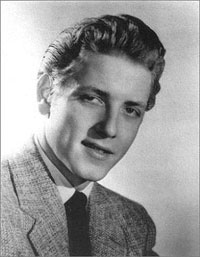 Eddie Cochran
October 3, 1938 - April 17, 1960
Edward Raymond "Eddie" Cochran was a Rockabilly musician known for songs such as "Summertime Blues", "C'mon Everybody", and "Somethin' Else".
His first success came when he performed the song "Twenty Flight Rock" in the film The Girl Can't Help It, starring Jayne Mansfield.
On Saturday April 16 1960, at about 11:50 p.m. while on tour in Britain, Cochran died in a traffic accident in a taxi while traveling through Chippenham, Wiltshire, on the A4 Motorway. He was 21. The taxi crashed into a lamppost on Rowden Hill. A plaque erected there shows the actual spot. He was taken to St. Martin's Hospital, Bath, but died at 4:10 p.m. the following day.
Songwriter Sharon Sheeley (Cochran's fiancée) and singer Gene Vincent survived the crash. The taxi driver, George Martin, was convicted of dangerous driving, fined £50, disqualified from driving for fifteen years and sent to prison for six months.
Eddie Cochran is interred in the Forest Lawn Memorial Park in Cypress, California.
---