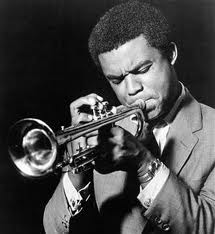 Freddie Hubbard
April 7, 1938 - December 29, 2008
Freddie Hubbard, Grammy award-winning jazz trumpeter, has died at age 70.
In 1958, when he was 20, Hubbard moved to New York and began playing with some of the best jazz players of the era, including Philly Joe Jones, Sonny Rollins, Slide Hampton, Eric Dolphy, J. J. Johnson, and Quincy Jones.
In May 1961, Hubbard played on Olé Coltrane, John Coltrane's final recording session with Atlantic Records.
Throughout the 1960s Hubbard played as a sideman on some of the most important jazz albums from that era, many from Blue Note Records, including Eric Dolphy's Out to Lunch, Herbie Hancock's Maiden Voyage, and Wayne Shorter's Speak No Evil.
Hubbard's trumpet playing was on the 1978 Billy Joel album 52nd Street (the 1979 Grammy Award Winner for Best Album). The song Zanzibar ends with a fadeout during Hubbard's performance. An "unfaded" version was released on the 2004 Billy Joel box set My Lives.
His hometown newspaper, The Indianapolis Star, reported that Hubbard died from complications from a heart attack he suffered a month earlier on November 26, 2008.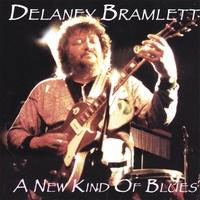 Delaney Bramlett
July 1 1939 - December 27, 2008
Delaney Bramlett, singer, songwriter, musician, producer and member of Delaney, Bonnie & Friends, has died.
Delaney first gained national exposure as a member of the house band for the ABC-TV Series Shindig! which aired from 1964-1966. The band also featured keyboardist Leon Russell. Delaney married Bonnie a week after meeting her in 1967 and together they landed a recording contract with Stax records, releasing their first record Home in early 1969. Later that year, Delaney and Bonnie moved to Elektra records and released their second disc Accept No Substitute.
Delaney and Bonnie and Friends toured as the opening act for Blind Faith in the summer of 1969 and the band became good friends with Eric Clapton. Clapton, George Harrison and Dave Mason are heard on Delaney and Bonnie's third album On Tour with Eric Clapton, their most commercially successful album. Clapton invited Delaney and Bonnie to back him on his 1970 solo debut album, Eric Clapton. The album was produced by Delaney and featured the song "Let it Rain" which Bramlett co-wrote.
George Harrison, upon seeing Bramlett play slide guitar at the Royal Albert Hall, asks Bramlett to teach him how to play the slide. The result of these lessons appears on Harrison's hit, "My Sweet Lord." Delaney and Bonnie divorced in 1973.
After an extended illness due to complications from gall bladder surgery in June 2008, Delaney Bramlett passed away in the arms of his wife, actress Susan Lanier-Bramlett. He was also survived by his brother, John, and four children, including Bekka Bramlett, a singer-songwriter based in Nashville.
| | | | | | |
| --- | --- | --- | --- | --- | --- |
| 12/25/2008 | 81 | Eartha Kitt | singer, actress | Colon Cancer | Weston, Connecticut |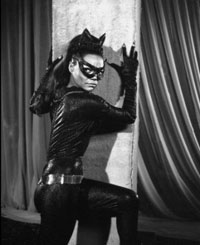 Eartha Kitt
January 17, 1927 - December 25, 2008
Eartha Kitt, best known for singing the 1953 novelty Christmas song "Santa Baby", has died at age 81.
Kitt was born as Eartha Mae Keith on a cotton plantation in the small town of North, South Carolina. Her mother was of Cherokee and African-American descent and her father of German and Dutch descent. She claimed she was conceived by rape.
Eartha was a star of film and Broadway. In 1950, Orson Welles gave Eartha her first starring role, as Helen of Troy in his staging of Dr. Faustus. In 1958, Kitt starred opposite Sidney Poitier in the film The Mark of the Hawk and opposite Nat King Cole in the movie St. Louis Blues.
She also played Catwoman in the 1960s Batman TV series, taking over the role from Julie Newmar in the show's third season.
In 1968, Kitt made anti-war statements during a White House luncheon. As a result, she suffered a substantial professional setback. Reportedly, Kitt told Ladybird Johnson: 'You send the best of this country off to be shot and maimed. No wonder the kids rebel and take pot.' The remark reportedly caused Mrs. Johnson to burst into tears. The public reaction to Kitt's statements was more extreme, both for and against her statements. Publicly ostracized in the US and investigated by the FBI and the CIA, she devoted her energies to overseas performances.
In 1978, she did the voice-over in a TV commercial for the album Aja by the rock group Steely Dan.
In 1992, Kitt had a supporting role as Lady Eloise in the hit film Boomerang starring Eddie Murphy and also appeared in the 1996 children's movie Harriet the Spy.
Kitt wrote three autobiographies – Thursday's Child (1956), Alone with Me (1976), and I'm Still Here: Confessions of a Sex Kitten (1989). In 2001, she wrote another book Rejuvenate! It's Never Too Late devoted to showing how men and women can remain physically fit and look great in their later years.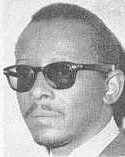 Rick Darnell

Rick Darnell co-wrote "The Thrill is Gone" with Roy Hawkins in 1951. Hawkins' release became a minor hit. After B.B. King released his version in 1970, the song became a classic and turned into King's signature song. The song was performed or recorded by many, including country musician Willie Nelson, R&B artist Roberta Flack and opera legend Luciano Pavarotti.
Rick Darnell was born in Galveston, Texas and moved to Farmville, Virginia where he purchased radio station WPAK-AM. Mr. Darnell died on Christmas Eve 2008 after a brief illness.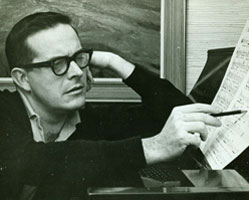 Clint Ballard, Jr
May 24, 1931 - December 23, 2008
Clinton Ballard, Jr. was an El Paso native who wrote more than 550 pop songs and Broadway musicals. Some of his songs had great commercial success: "Game of Love" was a #1 hit for Wayne Fontana and the Mindbenders in 1965 and was featured in the Robin Williams movie Good Morning Vietnam. "You're No Good", as recorded by Linda Ronstadt, was a #1 hit in 1975. The Hollies had a #1 UK Single hit with his song "I'm Alive."
Ballard's songs were also recorded by artists including Mitch Miller, Ricky Nelson, Connie Francis, the Zombies, Jan & Dean and Frankie Avalon.
He died peacefully in his sleep in Denton, Texas, at age 77.
| | | | | | |
| --- | --- | --- | --- | --- | --- |
| 12/15/2008 | 61 | John Byrne | Count Five | | San Jose, California |
John Byrne

John "Sean" Byrne, member of Count Five, had a 1966 hit with the song "Psychotic Reaction", died in San Jose following kidney and liver surgery. The Count Five broke up in 1969 and Byrne went on to become an accountant, but never stopped playing music.
Rock journalist Lester Bangs championed the Count Five extensively, even titling his book "Psychotic Reactions and Carburetor Dung".
The Count Five were among the first inductees into the San Jose Rock Hall of Fame.
| | | | | | |
| --- | --- | --- | --- | --- | --- |
| 12/07/2008 | 65 | Dennis Yost | Classics IV | Respiratory Failure | Hamilton, Ohio |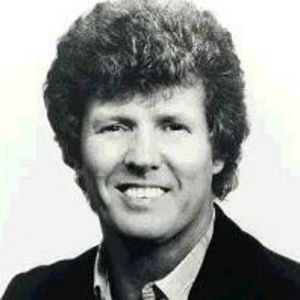 Dennis Yost

Dennis Yost, singer for the 1960s group the Classics IV, has died of Respiratory Failure at age 65.
The Classics IV's hits included "Spooky," "Stormy" and "Traces of Love." Their hit recordings were produced in Atlanta by Buddy Buie and the late Bill Lowery, founder of Lowery Music Inc.
In 1970, former members of the Classics IV Buddy Buie and J.R. Cobb began recording sessions and eventually formed the Atlanta Rhythm Section. Yost became a solo act without great success, and then pursued other business interests.
In recent years, Yost fought a protracted legal battle to regain use of the Classics IV name back after a former manager sold it to another group. 26 states have now adopted "Truth in Music" legislation to help musicians retain their identities.
Yost had been in nursing home care since a brain injury sustained in a 2005 fall. Mr. Yost is survived by his wife, Linda Yost, and five children.
| | | | | | |
| --- | --- | --- | --- | --- | --- |
| 12/03/2008 | 85 | Elmer Valentine, | co-founder of the Whisky a Go-Go | | Los Angeles, California |
Elmer Valentine
June 16, 1923 - December 3, 2008
Elmer Valentine, co-founder of the legendary Sunset Strip nightclub Whisky a Go-Go, has died at age 85.
Valentine, a former Chicago policeman, was inspired to open the Whisky after a trip to Paris in 1963. Visiting a French discotheque, he was so impressed with the young dancing crowd that he decided to open a new club on the Sunset Strip in Hollywood, using the same name as the French club. After lining up three partners, Valentine's new club opened in January, 1964 in a former Bank of America building at the corner of Sunset and Clark.
The new club was an immediate hit with sold out shows by Johnny Rivers and celebrity-studded audiences. Many of rock music's most important bands played the room: The Doors, Love, The Byrds, The Who, Janis Joplin, The Mamas and the Papas, Them (with Van Morrison), Buffalo Springfield, and countless others.
The Whisky was also famed for its mini-skirt clad girls dancing in cages suspended from the ceiling. This setup was a happy accident: lacking floor space for a DJ booth in the small club, Valentine had the booth suspended from the ceiling. When the DJ he hired could not make the show, he had his cigarette girl fill-in. She danced and grooved to the music as she spun records. The crowd loved the show, and soon the Whisky hired more dancers -- spawning the "Go-Go" dance craze that helped define the 1960s.
In 1965, Valentine and partners opened the Trip at 8572 Sunset Boulevard. The Trip was located in the former popular '60's jazz club called the Crescendo. There was a comedy club upstairs called the Interlude. The Trip was host to a great music scene. During its short life (from Oct 1966 - May 1967) the Byrds and the Velvet Underground & Nico would play regularly.
In the 1970's, Valentine co-founded The Roxy theatre and had an interest in the Rainbow Bar & Grill, another famed institution on the Sunset Strip.
In another interesting rock-n-roll connection, Valentine is mentioned (in unflattering terms) on Frank Zappa's Uncle Meat album. The album cut "Our Bizarre Relationship" includes dialog between Frank Zappa and Suzy Creamcheese: "As a matter of fact, I remember Elmer telling me that you really had a lot of talent, but he didn't see how anyone could ever make it who insisted on saying "fuck" on stage. And he used to drive by in his gold Cadillac and peer in the window. 'Cause he never could get over the amount of groupie status that you had and he didn't have, possibly because he's fifty years old and wretched."
| | | | | | |
| --- | --- | --- | --- | --- | --- |
| 12/02/2008 | 77 | Odetta Holmes | folksinger | Heart Failure | New York, New York |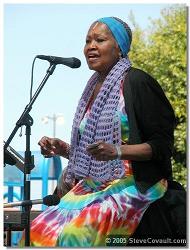 Odetta
December 31, 1930 - December 2, 2008
Odetta, folksinger, actress and "The Voice of the Civil Rights Movement," has died after a long and accomplished career. She was an influential figure in the American folk music revival of the 1950s and inspired artists including Harry Belafonte, Bob Dylan, Joan Baez, and Janis Joplin.
Odetta was born Odetta Gordon, December 31, 1930, in Birmingham, Alabama. In 1937, at age 6, she moved to Los Angeles with her family. Her father, Reuben Holmes, died when she was young and she took her stepfather's last name, Felious. Professionally, she did not use her surname and always recorded as simply Odetta.
In junior high school, she joined the glee club, where a teacher recognized her talent and encouraged music lessons. As a teenager, she became interested in the San Francisco folk music scene and turned away from classical studies.
Among Odetta's notable early works were her 1956 album Odetta Sings Ballads and Blues, which included such songs as "Muleskinner Blues" and "Jack O' Diamonds"; and her 1957 At the Gate of Horn, which featured the popular spiritual "He's Got the Whole World in His Hands."
Odetta sang "I'm on My Way" during Martin Luther King's historic August, 1963 march on Washington DC. It was there, on the steps of the Lincoln Memorial, that King gave his famous and powerful "I Have a Dream" speech.
She was nominated at the 1963 Grammy awards for best folk recording for "Odetta Sings Folk Songs." Two more Grammy nominations came in recent years, for her 1999 "Blues Everywhere I Go" and her 2005 album "Gonna Let It Shine."
The Martin Scorsese documentary film No Direction Home details Odetta's influence on Bob Dylan. The film contains a clip of Odetta performing "Waterboy" on TV in 1959, and we also hear her songs "Muleskinner Blues" and "No More Auction Block for Me".
In 1999 President Bill Clinton awarded her the National Endowment for the Arts' National Medal of Arts. In 2003 she received a Living Legend tribute from the Library of Congress and a National Visionary Leadership award.
She was eager to perform at President Barack Obama's inauguration ceremony on January 20, 2009, but died of heart and lung disease at Lenox Hill Hospital in Manhattan before the inauguration.
Odetta is survived by a daughter, Michelle Esrick of New York City, and a son, Boots Jaffre, of Fort Collins, Colorado.
| | | | | | |
| --- | --- | --- | --- | --- | --- |
| 11/12/2008 | 61 | Mitch Mitchell | Jimi Hendrix Experience, drummer | | Portland, Oregon |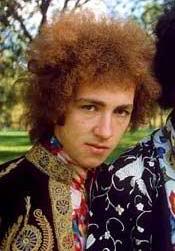 Mitch Mitchell
July 9, 1947 - November 12, 2008
Jimi has his band back. John "Mitch" Mitchell, the drummer and last surviving member of the Jimi Hendrix Experience, has died at age 61.
Mitch Mitchell became a professional drummer in the early 1960s, recording with the British blues band the Pretty Things and touring with Georgie Fame and the Blue Flames. He went on to work with the most famous names in rock.
Mitchell joined the Jimi Hendrix experience in the fall of 1966, after Hendrix had been discovered in a New York City club and flown to London by Chas Chandler of the Animals. Several drummers were auditioned for the new band, but the final two choices came down to Mitchell and Aynsley Dunbar (from John Mayall's Bluesbreakers), another jazz-influenced player. Chandler and Hendrix flipped a coin, and Mitchell won. The late Noel Redding, a guitarist, got the bass even though he had never played bass before.
The Jimi Hendrix Experience released three albums: Are You Experienced (1967), Axis: Bold as Love (1967) and Electric Ladyland (1968).
In the 1968 TV special Rolling Stones Rock and Roll Circus, Mitchell jammed with John Lennon, Keith Richards and Eric Clapton.
After the death of Hendrix in 1970, Mitchell worked with producer Eddie Kramer in completing the unfinished albums "The Cry of Love" and "Rainbow Bridge."
He made headlines in 1990 when he sold one of Hendrix's white Fender Stratocaster guitars at Sotheby's auction house for a reported was $324,000.
Mitchell was also a published author. In his 1990 autobiography, "Jimi Hendrix: Inside the Experience," Mitchell wrote that Hendrix's act of setting the guitar on fire began as a joke while on tour with the Walker Brothers.
Mitch was found dead, apparently of natural causes, at 3 AM on Nov, 12, 2008 in his room at the Benson Hotel in Portland, Oregon, just days after completing the Experience Hendrix tribute tour with Johnny Lang, Kenny Wayne Shepard, Robby Krieger (of the Doors) and others. Mitchell was scheduled to fly back to his British home on that day.
| | | | | | |
| --- | --- | --- | --- | --- | --- |
| 11/07/2008 | 75 | Jody Reynolds | singer/songwriter | Liver Cancer | Palm Desert, California |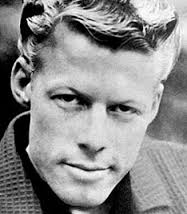 Jody Reynolds
December 3, 1932 - November 7, 2008
Ralph Joseph "Jody" Reynolds was best known for his 1958 hit "Endless Sleep". The song reached #5 on the Billboard Hot 100 and ushered in a wave of melodramatic teen tragedy songs including Mark Dinning's "Teen Angel," Ray Peterson's "Tell Laura I Love Her," Dickey Lee's "Patches" and the Shangri-Las' "Leader of the Pack."
Reynolds told the Phoenix New Times in 2001 that he wrote "Endless Sleep" in 1956, right after listening to Elvis Presley's "Heartbreak Hotel" five times in a row on a jukebox. He loved the dark, mournful sound of the song and determined to write an even darker tale. The song was rejected by several record labels as too depressing, and was accepted by Demon records (Los Angeles) only after Reynolds agreed to modify the song by adding on a happy ending.
"Endless Sleep" has been covered by numerous artists, including the Judds, John Fogerty, Billy Idol, Leo Kottke and Hank Williams Jr.
Country singer Bobbie Gentry was playing in Reynolds' band in the 1960s when she wrote "Ode to Billie Joe," another song based on the teen tragedy formula.
For many years, Reynolds ran a music store in Palm Springs and sold several guitars to Elvis Presley. In another connection, Presley's manager, Colonel Tom Parker, signed Reynolds to his Boxcar Publishing Co., hoping to have Elvis record song of his songs. However, Presley died in 1977 before recording any of the songs Reynolds had written for him. Reynolds did manage to include one, "Yesterday and Today," on an album he released in 1978.
Reynolds was inducted into Nashville's Rockabilly Hall of Fame in 1999 and has a sidewalk star on the Palm Springs Walk of Stars.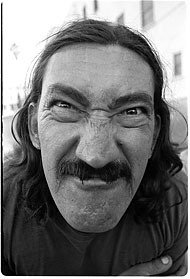 Jimmy Carl Black
February 1, 1938 - November 1, 2008
Jimmy Carl Black, drummer and vocalist with Frank Zappa and The Mothers of Invention, has died after a battle with lung cancer.
His trademark line, heard on the classic 1968 Frank Zappa recording We're Only In It For the Money, was "Hi Boys and Girls! I'm Jimmy Carl Black and I'm the Indian of the Group." He played trumpet and drums on this album.
Jimmy Carl Black had Cheyenne Indian ancestry through both parents. He was born James Inkanish Jr., but changed his legal name to Jimmy Carl Black in 1958, adapting the name of his stepfather, Carl Black.
He met Zappa in Los Angeles in 1964 when he was playing in the band called "The Soul Giants." Zappa quickly took over leadership and renamed the band "The Mothers." In 1965, the band added Henry "Sunflower" Vestine (of Canned Heat fame), and got noticed by producer Tom Wilson while playing a gig at the Whisky a Go-Go on Sunset strip. Tom signed the band to MGM records. Henry Vestine quit the band the day the contract was signed!
The Mothers of Invention recorded several influential albums with Jimmy Carl Black including: Freak Out, Cruising with Ruben and the Jets and Burnt Weenie Sandwich.
Jimmy Carl Black appeared in Zappa's bizarre 1971 movie 200 Motels playing the role of Lonesome Cowboy Burt: a drunken redneck intent on copulating with waitresses.
During a career lull in the 1980s, Black moved to Austin, Texas and started a house painting company with his friend (The Crazy World of) Arthur Brown -- they named the company The Gentlemen of Color. A collaborative album between the two, Brown, Black and Blue, was issued in 1989.
A benefit for Black was held November 9th 2008 at the Bridgehouse II in London.
| | | | | | |
| --- | --- | --- | --- | --- | --- |
| 10/24/2008 | 74 | Merl Saunders | jazz keyboardist | Stroke | San Francisco, California |

Merl Saunders
February 14, 1934 - October 24, 2008
Merl Saunders, legendary keyboardist and Hammond B3 organ master who performed with Jerry Garcia, has died in San Francisco at age 74.
Saunders rose to national prominence in the 1970s after performing with guitarist Jerry Garcia in a number of Grateful Dead side-projects, including Legion of Mary and the Saunders-Garcia Band. Saunders also worked with BB King, Bonnie Raitt, Miles Davis, Frank Sinatra, Paul Butterfield, Tom Fogerty and the hippie jam-band, Phish.
In 1986, after Jerry Garcia fell into a diabetic coma and lost some of his basic motor skills, Mr. Saunders visited the stricken guitarist daily, working him out on jazz standards such as "My Funny Valentine." Garcia died in 1995.
In 1990, Saunders had a Billboard Top Ten release in the "New Age" category for his collaboration with Jerry Garcia entitled Blues from the Rainforest.
Mr. Saunders cheated death before losing his fight. He was booked to return to San Francisco on United Flight 93 out of Newark, New Jersey, on Sept. 11, 2001, but took an earlier flight so he could get home in time to watch the 49ers on Monday Night Football. He underwent surgery for cancer in 2002, only weeks before the stroke. He continued to make concert appearances after his stroke, playing with one hand, although he was unable to speak. Complications and infections from this stroke claimed his life.
| | | | | | |
| --- | --- | --- | --- | --- | --- |
| 10/19/2008 | 77 | Hal Kant | The Grateful Dead, lawyer | Pancreatic Cancer | Reno, Nevada |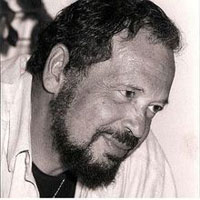 Hal Kant
July 29, 1931 - October 19, 2008
Harold "Hal" Kant, the Grateful Dead's principal lawyer who spent more than three decades helping protect the legendary rock band's lucrative musical legacy, has died. He was 77.
Mr. Kant led the Grateful Dead to incorporate, making it one of the first rock bands to offer health benefits and pensions. He also legally allowed fans to make and circulate not-for-profit recordings of concerts. It was Mr. Kant who convinced Jerry Garcia to protest when Ben & Jerry's Homemade Inc. named one of its ice cream flavors Cherry Garcia. The company now pays royalties, split between a Grateful Dead charity and Mr. Garcia's heirs.
Hal Kant's other musical clients included the Association, Captain Beefheart and Stevie Ray Vaughan. He turned down an opportunity to represent The Doors after the group demanded that he only represent them.
| | | | | | |
| --- | --- | --- | --- | --- | --- |
| 10/17/2008 | 72 | Levi Stubbs | The Four Tops | Cancer | Detroit, Michigan |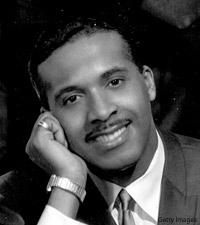 Levi Stubbs
June 6, 1936 - October 17, 2008
Levi Stubbs, founding member and frontman of the Motown group The Four Tops, has died at his home in Detroit at age 72.
Stubbs was born Levi Stubbles on June 6, 1936. Together with Abdul "Duke" Fakir, Renaldo "Obie" Benson and Lawrence Payton, he formed the singing group Four Aims in 1954. After changing their changing to the Four Tops and performing on the dinner club circuit, the group signed to Berry Gordy's Motown Records in 1963 and became one of the labels top groups. They recorded hits such as "Baby I Need Your Loving", "Bernadette", "Reach Out I'll Be There" and "I Can't Help Myself (Sugar Pie, Honey Bunch)." Renaldo Benson died in 2005; Lawrence Payton died in 1997.
Mr. Stubbs also made a few appearances in movies and television, most notable as the voice of the carnivorous plant "Audrey II" in the 1986 movie remake of the hilarious musical Little Shop of Horrors. The hungry plant would shout "Feed Me!" when demanding to be fed a human!
Stubbs was a cousin of soul singer Jackie Wilson.
The Four Tops were elected to the Rock 'n' Roll Hall of Fame in 1990.
| | | | | | |
| --- | --- | --- | --- | --- | --- |
| 10/05/2008 | 81 | Lloyd Thaxton | TV Host | multiple myeloma | Los Angeles, California |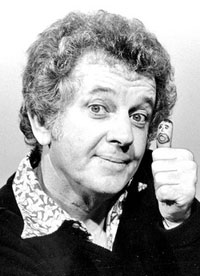 Lloyd Thaxton
May 31, 1927 - October 5, 2008
Lloyd Thaxton was the host of "Lloyd Thaxton's Record Shop" (later "The Lloyd Thaxton Show") which debuted on Los Angeles TV station KCOP in 1959. The show was similar to American Bandstand, featuring teenagers dancing to the latest records of the leading Rock 'n' Roll acts of the 1960s: The Byrds, The Turtles, Sonny & Cher, The Kinks, The Bobby Fuller Four, and many others appeared on Thaxton's program. The show was syndicated nationally beginning in 1964.
Thaxton was known for his wild and zany antics onstage. He would lip-sync to the music, mime playing instruments, use finger puppets, wear wigs, cut out the lips on an album cover and mouth the lyrics by putting his lips through the hole. For a Herb Alpert instrumental version of "Zorba the Greek," he wore a fez and "played" two trumpets in his mouth. Another time, he sat at a grand piano "playing" Roger Williams' "Summer Wind" as a huge off-screen fan increasingly blew newspapers, toilet paper and assorted other debris at him. Thaxton's famous "finger people" (with faces painted on his thumb and fingers) would lip-sync to a record as he slightly bent his fingers to open and close the painted-on mouths.
Thaxton was one of the founders of Tiger Beat and wrote a column for the teen magazine. Later, he became the Emmy Award-winning producer and director of TV's long-running consumer advocacy program "Fight Back! With David Horowitz."
Lloyd has a very interesting online blog.
| | | | | | |
| --- | --- | --- | --- | --- | --- |
| 10/01/2008 | 75 | Nick Reynolds | The Kingston Trio | Respiratory Failure | San Diego, California |

Nick Reynolds
July 27, 1933 - October 1, 2008
Nick Reynolds, a founding member of The Kingston Trio, has died in San Diego, California at age 75.
The Kingston Trio helped to spark the folk music revival in the late 1950s and paved the way for modern folk rock artists such as Bob Dylan and Peter, Paul & Mary. Their version of the 19th century folk ballad "Tom Dooley" was a #1 hit 1958, earning them a Grammy award at the very first Grammys ceremony. Interestingly, the won for best Country and Western performance -- there was no folk category at the time. They won a Grammy again the next year for best folk recording with the album The Kingston Trio At Large. The trio charted with hits such as "Tijuana Jail," "M.T.A." and Pete Seeger's "Where Have All the Flowers Gone," a protest song that became popular with anti-Vietnam War activists and that the group eventually sang on the White House lawn for President Lyndon Johnson.
Nicholas Reynolds was from a musical family. Family sing-alongs featured his two older sisters (Barbara and Jane) and their Navy captain-father. He graduated from Coronado High School in 1951 and attended the University of Arizona and San Diego State University before graduating from Menlo College, a business school near Palo Alto, in 1956.
In 1954, Reynolds met Bob Shane in an accounting class at Menlo College. The two soon began performing at frat parties; after a few weeks of this, Shane introduced Reynolds to Dave Guard, forming the Kingston Trio.
In 1961, John Stewart joined the group, replacing Dave Guard. Stewart, who also had a significant solo career, died in January 2008 in San Diego.
The Kingston Trio disbanded in 1967 but was revived in the seventies under the direction of original member Bob Shane. When the Trio disbanded, Nick moved to Oregon where he spent twenty years sheep ranching, selling antiques and raising 4 children. He later moved back to San Diego.
Reynolds teamed up with Stewart again for the 1983 album "Revenge of the Budgie," which also featured Fleetwood Mac's Lindsey Buckingham, and in 1991 he joined Shane in a reconstituted version of the Kingston Trio.
San Diego musician Joey Harris, a former member of the Beat Farmers, is a nephew of Nick Reynolds.
| | | | | | |
| --- | --- | --- | --- | --- | --- |
| 09/19/2008 | 83 | Earl Palmer | drummer | Diabetes | Los Angeles, California |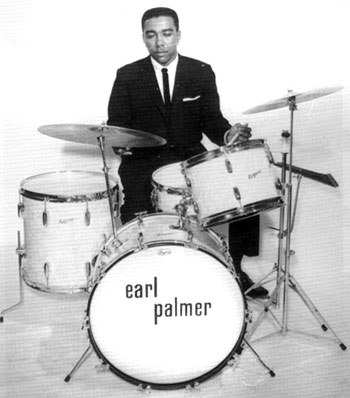 Earl Palmer
October 25, 1924 - September 19, 2008
Earl Palmer was an in-demand studio drummer and one of the first session musicians to be inducted into the Rock 'n' Roll Hall of Fame.
He started his show business career at age 5 as a tap dancer with a black vaudeville troupe. After serving In World War II, took up work as a jazz drummer. Palmer played on records by Little Richard, Fats Domino, Professor Longhair and many other R&B and early-rock & roll performers.
He left New Orleans for Hollywood in 1957 to play drums on TV and movie soundtracks. He worked with Phil Spector, Rick Nelson, Ray Charles, Richie Valens, Jan and Dean, and many others. Palmer also drummed on Tom Waits' 1978 album Blue Valentine.
A biography, Backbeat: Earl Palmer's Story, written by Tony Scherman, was published in 1999.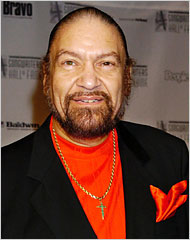 Norman Whitfield
May 12, 1940 - September 16, 2008
Norman Whitfield, Motown producer and Grammy-winning songwriter, has died in Los Angeles due to complications from diabetes. Whitfield wrote, co-wrote or produced many of Motown's most popular hits including "I Heard it Through the Grapevine", "Ain't Too Proud to Beg", "Just my Imagination (Running Away with Me)" and "Papa was a Rolling Stone."
He often co-wrote with Barrett Strong, with whom he won a Grammy in 1972 for "Papa was a Rolling Stone." He won a second Grammy in 1976 for the soundtrack to the movie "Car Wash." The movie's theme song was a #1 hit for Rose Royce.
Whitfield produced and co-wrote Edwin Starr's 1970 hit "War" in which Starr sings that war is "a heartbreaker, friend only to the undertaker... What is it good for? Absolutely nothing!".
In 2005, Whitfield pleaded guilty to tax evasion and was fined $25,000 for failing to report more than $4 Million dollars in income. He was confined to home detention rather than prison due to his failing health.
Whitfield suffered from complications from diabetes and had recently emerged from a coma. He died at Cedars-Sinai hospital in Los Angeles.
| | | | | | |
| --- | --- | --- | --- | --- | --- |
| 09/15/2008 | 65 | Richard Wright | Pink Floyd, keyboardist | Cancer | London, England |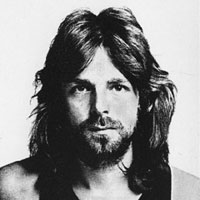 Richard Wright
July 28, 1943 - September 15, 2008
Richard Wright, an original founding member of the English progressive rock band Pink Floyd, has died of cancer at age 65.
Wright met Roger Waters and Nick Mason in college (at the Regent Street Polytechnic College of Architecture) and joined their band, Sigma 6. Wright married the female vocalist of Sigma 6, Juliette Gale, in 1964. The band evolved into Pink Floyd in 1965, with the addition of the late Syd Barrett.
Richard's keyboard wizardry can be heard on Pink Floyd's most famous work. He wrote "The Great Gig in the Sky" and "Us and Them" for the multi-platinum album Dark Side of the Moon. Richard was also an occasional vocalist for the band.
During the making of the album The Wall, Tensions grew between Waters, Wright and fellow band member David Gilmour. Waters wanted to fire Wright. Instead, Wright took the role of studio musician on the tour for The Wall. Wright did not perform on Pink Floyd's 1983 album The Final Cut.
After Roger Waters left Pink Floyd in 1985, Wright began recording with the band again. His work appears on the albums The Division Bell and A Momentary Lapse of Reason.
Wright also released two solo albums: Wet Dream and Broken China.
| | | | | | |
| --- | --- | --- | --- | --- | --- |
| 09/12/2008 | 81 | Charlie Walker | country star | Colon Cancer | Hendersonville, Tennessee |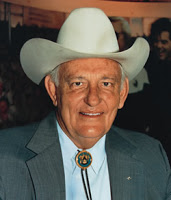 Charlie Walker
November 2, 1926 - September 12, 2008
Charlie Walker was a Grand Ole Opry superstar and honky-tonk singer, famous for his white cowboy hat. He started his career as a country music DJ in San Antonio, Texas.
He achieved his first regional hit with the song "Tell Her Lies and Feed Her Candy" and charted with "Only You, Only You" on the Decca label. Charlie hit gold with a #2 hit on Columbia records in 1958 with "Pick Me Up On Your Way Down." His Other hits include "Who Will Buy the Wine", "Don't Squeeze my Sharmon" and "I Wouldn't Take Her to a Dogfight Even If I Thought She Could Win."
Walker was a member of the Country Music Disc Jockey Hall of Fame.
Walker has a small role in the 1985 film Sweet Dreams, a biography of Patsy Cline.
| | | | | | |
| --- | --- | --- | --- | --- | --- |
| 09/01/2008 | 71 | Jerry Reed | singer / songwriter | Emphysema | Nashville, Tennessee |

Jerry Reed
March 20, 1937 - September 1, 2008
Jerry Reed, singer, songwriter and actor, famous for the "Smokey and Bandit" movie theme "East Bound and Down", has died of emphysema at age 71.
Reed learned to play guitar at age 8, when his mother bought him a cheap guitar. He dropped out of high school to tour with Earnest Tubb and Faron Young. He signed his first recording contract with Capitol Records at age 17 and moved from Atlanta to Nashville, Tennessee, where he met Chet Atkins, who helped launch his career.
Two of his songs, "U.S. Male" and "Guitar Man," were recorded by Elvis Presley. He also wrote songs for Johnny Cash, Tom Jones, Brenda Lee, Dean Martin and the Oak Ridge Boys, among others.
Jerry Reed had a series of hit singles in the 1970s and early 1980s including "Amos Moses", "When You're Hot, You're Hot", "Lord Mr. Ford" and "She Got the Goldmine (I Got the Shaft)."
As an actor, Reed appeared in over a dozen files including the comic "Smokey and the Bandit" series of movies, as well as Adam Sandler's "The Waterboy" and "Gator" (directed by Burt Reynolds).
| | | | | | |
| --- | --- | --- | --- | --- | --- |
| 08/21/2008 | 79 | Buddy Harman | drummer | Heart Failure | Nashville, Tennessee |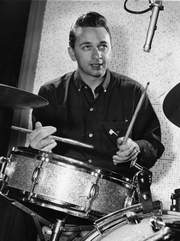 Buddy Harman
December 23, 1928 - August 21, 2008
Buddy Harman was a prolific and influential drummer who appeared on over 18,000 recordings and was considered the most recorded drummer in the world. He supplied the rhythms on session recordings for greats such as Johnny Cash, Elvis Presley, Roy Orbison, Jerry Lee Lewis and Patsy Cline, among many others. Buddy's stylish rhythms helped define the "Nashville Sound" and contributed greatly to early Rock 'n' Roll.
His cymbal crashes are heard on Simon and Garfunkel's The Boxer. He also played bass (not drums) on Ringo Starr's 1970 country album Beaucops of Blues.
Buddy was the first staff drummer for the Grand Ole Opry. He has won numerous awards including being voted "Drummer of the Year" in 1981 by the Academy of Country Music. He played for presidents John F. Kennedy, Gerald Ford, Jimmy Carter and Ronald Reagan.
| | | | | | |
| --- | --- | --- | --- | --- | --- |
| 08/20/2008 | 68 | Phil Guy | blues guitarist | Prostate Cancer | Los Angeles, California |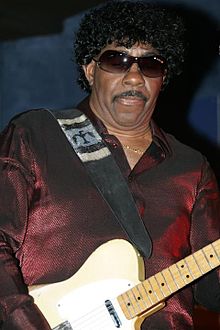 Phil Guy
April 28, 1940 - August 20, 2008

Phil Guy

, younger brother of blues great Buddy Guy and a respected blues player in his own right, has died of prostate cancer at age 68.

He recorded his debut solo album, Bad Luck Boy in 1983 for JSP records. In the 1990s he formed his own band "Phil Guy and the Chicago Machine." Phil's last album, 2006's He's My Blues Brother included guest appearances by his older brother.

Phil Guy appears in the movie Festival Express, which documents a 1970 train tour of Canada with the Grateful Dead, Janis Joplin and the Band.
| | | | | | |
| --- | --- | --- | --- | --- | --- |
| 08/19/2008 | 46 | LeRoi Moore | Dave Matthews Band, saxophonist | ATV Accident | Los Angeles, California |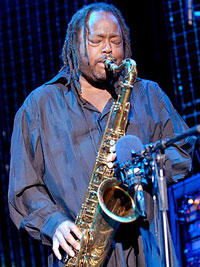 LeRoi Moore
September 7, 1961 - August 19, 2008
LeRoi Moore, saxophonist for the Dave Matthews Band, has died from complications arising from injuries he suffered in an all-terrain vehicle accident on his farm in June 2008. He was only 46.
LeRoi met Dave Matthews in 1990 when Dave was working as a bartender in Charlottesville, Virginia. They soon began playing regular Tuesday nights at a local bar. Fame came slowly. Not until their third album, 1996's Crash, did the band break into the top of the charts and receive a Grammy award.
Interestingly, LeRoi suffered from chronic stage fright and as a result always wore dark sunglasses on stage.
| | | | | | |
| --- | --- | --- | --- | --- | --- |
| 08/18/2008 | 70 | Pervis Jackson | The Platters, bass vocalist | Cancer | Detroit, Michigan |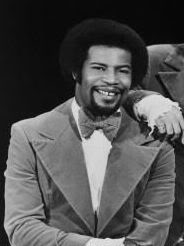 Pervis Jackson
May 17, 1938 - August 18, 2008
Pervis Jackson, an original member and bass singer for The Platters, has died in Detroit at age 70.
| | | | | | |
| --- | --- | --- | --- | --- | --- |
| 08/15/2008 | 91 | Jerry Wexler | Atlantic Records | Heart Failure | Sarasota, Florida |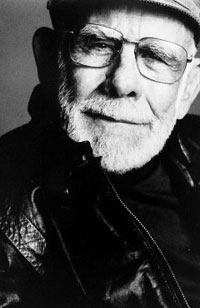 Jerry Wexler
January 10, 1917 - August 15, 2008
Jerry Wexler was a music journalist for Billboard magazine when he came up with the term "Rhythm and Blues".
In 1953, he became a partner at Atlantic records (along with Ahmet_Ertegun and Nesuhi Ertegun). There he was integral in signing and/or producing the labels biggest acts: Ray Charles, Aretha Franklin, Led Zeppelin, Wilson Picket, Dusty Springfield and Bob Dylan. In 1975, Wexler left Atlantic for Warner Brothers records, where, in 1979, he produced Bob Dylan's Slow Train Coming record, which won a Grammy in 1980.
Wexler was inducted into the Rock 'n' Roll Hall of Fame in 1987.
Jerry Wexler died at his home in Sarasota Florida on August 15, 2008 from congestive heart failure. When asked what he wanted on his tombstone, he replied "Two Words: More Bass".
| | | | | | |
| --- | --- | --- | --- | --- | --- |
| 08/10/2008 | 65 | Isaac Hayes | Soul/Funk musician | Stroke | Memphis, Tennessee |

Isaac Hayes
August 20, 1942 - August 10, 2008
Isaac Hayes, musician, songwriter, film score composer and actor has died. He was 65. His wife found Hayes collapsed and unconscious in his home next to a still-running treadmill.
Hayes was a longtime songwriter for Stax records in Memphis. In the 1960s, he wrote songs recorded by artists such as Otis Redding and Sam and Dave. In 1967, he released his first solo album. His 1969 follow-up "Hut Buttered Soul" became a platinum hit.
Hayes won two Grammy Awards and an Oscar for his theme to the 1971 blaxploitation film "Shaft." He also had a cameo role in the film (as the bartender of the No Name Bar). Hayes won a third Grammy for the instrumental title track to his 1972 album "Black Moses."
From 1997 until 2006, Hayes provided the voice of school lunchroom cook "Chef" for the raunchy animated television series "South Park." He also contributed numerous songs to the show, most notably "Chocolate Salty Balls (PS I Love You)." Hayes left the show after it made fun of his religion, the Church of Scientology.
Isaac Hayes was inducted into the Rock 'n' Roll Hall of Fame in 2002. He fathered 12 children, including his namesake, Isaac Hayes III. His fourth wife, Adjowa gave birth to a son named Nana Kwadjo Hayes on April 10, 2006.
| | | | | | |
| --- | --- | --- | --- | --- | --- |
| 08/03/2008 | 83 | Louis Teicher | Ferrante & Teicher | Heart Failure | Highlands, North Carolina |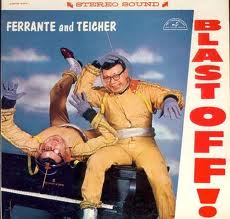 Louis Teicher
August 24, 1924 - August 3, 2008
Louis Teicher was an American piano player and half of the duo Ferrante & Teicher. Longtime musical partner Arthur Ferrante subsequently died on September 19, 2009.
| | | | | | |
| --- | --- | --- | --- | --- | --- |
| 07/25/2008 | 52 | Hiram Bullock | guitarist/singer/songwriter | Throat Cancer | New York, New York |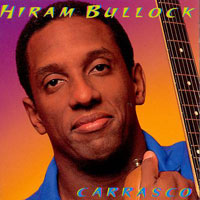 Hiram Bullock
September 11, 1955 - July 25, 2008
Hiram Bullock, a gifted and multi-talented jazz and rock musician who gained public fame as the barefoot guitar player on "Late Night with David Letterman", has died after a fight with throat cancer.
Bullock was born in Osaka, Japan, to parents in the US Military. He studied piano at the Peabody Conservatory of Music (Baltimore) as a child and played his first recital at age 6. He learned to play the saxophone and in junior high school, played bass guitar, and later guitar, in rock bands. He attended the University of Miami music school, where he studied with Pat Metheny and Jaco Pastorious. Hiram moved to New York, where he played with David Sanborn and was mentored by producer Phil Ramone.
His work can be heard on many top-notch recordings, including Steely Dan's Gaucho, Paul Simon's One Trick Pony, Sting's Nothing Like the Sun(Hiram performs the solo on the cover of Jimi Hendrix's Little Wing), Billy Joel's The Stranger and on the movie soundtrack to A Star is Born, starring Barbra Streisand.
He was also a member of the house band on "Saturday Night Live." Movie credits include playing the part of a musician in the Steven Segal thriller Under Siege.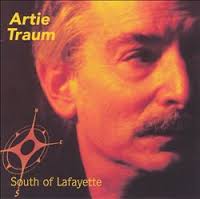 Artie Traum
April 3, 1943 - July 20, 2008
| | | | | | |
| --- | --- | --- | --- | --- | --- |
| 07/16/2008 | 90 | Jo Stafford | singer | Heart Failure | Century City, California |

Jo Stafford
November 12, 1917 - July 16, 2008
Jo Elizabeth Stafford was a singer of traditional pop, folk and jazz standards who enjoyed her most success from the late 1930s through the early 1960s, selling more than 25 million records.
Stafford toured with the USO during World War II, earning her the nickname "GI Jo". The Japanese blasted her music to the American troops, hoping to make the soldiers homesick.
In the 1950s, Stafford had a series of popular hits with Frankie Lane. Their duet of Hank Williams' "Hey Good Lookin" made the top ten in 1951. She had her own television show, "The Jo Stafford Show" on CBS in 1955.
Paul Weston, pianist, arranger and conductor, was Stafford's second husband. They were married in 1952. He died in 1996. Stafford and Weston found success in the comedy genre, recording under the name of Jonathan and Darlene Edwards. Throughout the 1950s, they would entertain guests at their parties by singing high-pitched and off-key while playing on an untuned piano. This act proved popular, so Stafford, as a gag, recorded a track as Darlene Edwards.
In 1957, the duo recorded an album with the unwieldy title: Jo Stafford and Paul Weston Present: The original piano artistry of Jonathon Edwards, Vocals by Darlene Edwards. Stafford and Weston claimed that the Edwardses were a New Jersey lounge act that they had discovered, and denied any personal connection. This duo caused a sensation as the public tried to guess the true identity of the performers - some thought they were Margaret and Harry Truman! With this act, the pair won a Grammy award for best comedy album in 1960. It was the only Grammy that Stafford would win.
Stafford virtually retired from the music business in 1966, but emerged in 1977 for the Jonathan and Darlene Edwards humorous take on the Bee Gees' "Stayin' Alive" backed with "I Am Woman." Also in 1977, their cover of "Carioca" was featured as the theme music to the comedy The Kentucky Fried Movie.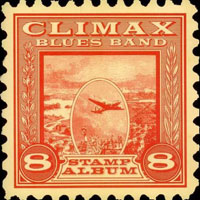 Colin Cooper
October 7, 1939 - July 3, 2008
Colin Cooper formed the Chicago Climax Blues band in 1968. In 1970, the band shortened their name to Climax Blues Band to avoid confusion with the supergroup Chicago.
In 1976, Colin Cooper was the lead singer on "Couldn't Get it Right", a huge hit for the Climax Blues Band. The group came up with the song after Miles Copeland, their manager, said he couldn't hear any hits on their ninth album "Gold Plated."
The band released 18 albums through various lineups that always included Cooper.
| | | | | | |
| --- | --- | --- | --- | --- | --- |
| 07/01/2008 | 60 | Mel Galley | White Snake, guitarist | Cancer | Staffordshire, England |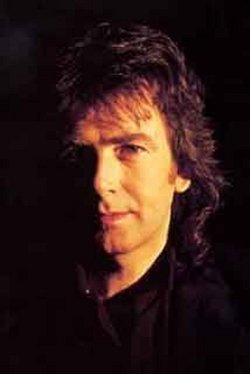 Mel Galley
March 8, 1948 – July 1, 2008
Mel Galley was an English guitarist who was a member of the bands Whitesnake, Trapeze, Finders Keepers and Phenomena.
While a member of Whitesnake, Mel badly injured his arm in Germany. An incompetent surgery left him unable to play guitar. He left the band, but later was able to perform using a special device he called "The Claw".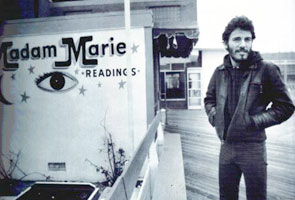 Madam Marie
May 25, 1915 - June 27, 2008
"Madam" Marie Castello, the Asbury Park, New Jersey, boardwalk fortune teller made famous in the Bruce Springsteen song "Fourth of July, Asbury Park (Sandy)" has died. She was 93.
When Springsteen was a teenager hanging around the boardwalk, she told him he would become famous. When he did, he returned the favor by mentioning her in a song. In Springsteen's 1973 ballad, he sings: "Did you hear the cops finally busted Madame Marie for telling fortunes better than they do?"
In 2012, Castello's small booth on the Asbury Park boardwalk was damaged by hurricane Sandy, but rebuilt. Castello's granddaughters continue to give readings from the shop.
| | | | | | |
| --- | --- | --- | --- | --- | --- |
| 06/22/2008 | 71 | George Carlin | comedian | Heart Failure | Santa Monica, California |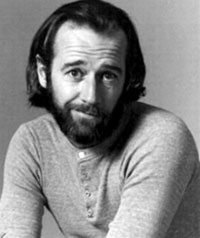 George Carlin
May 12, 1937 - June 22, 2008
George Carlin was a stand-up comedian famous for his dialogue about the seven dirty words you can't say on television or radio.
George Carlin won four Grammy awards for his comedy albums.
| | | | | | |
| --- | --- | --- | --- | --- | --- |
| 06/13/2008 | 34 | Traci Michaelz | Peppermint Creeps, drummer | ? | Fort Worth, Texas |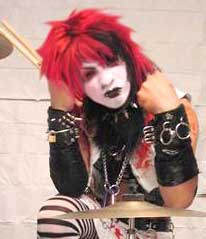 Traci Michaelz
1974 - June 13, 2008
Traci Michaelz, drummer for the Hollywood glam metal band the Peppermint Creeps, died in his sleep on Friday the 13th of June in Fort Worth, Texas after playing a show at Rockstar Sports Bar.
The Peppermint Creeps were noted for their makeup, often consisting of fluorescent red, pink or green colored hair, and stage costumes constructed from black vinyl.
Traci is buried in the Hollywood Forever cemetery in Hollywood, California.
| | | | | | |
| --- | --- | --- | --- | --- | --- |
| 06/02/2008 | 79 | Bo Diddley | rock pioneer | Heart Failure | Archer, Florida |

Bo Diddley
December 30, 1928 - June 2, 2008
Bo Diddley, a musical pioneer whose songs blended Rhythm & Blues with his thumping beat to create a new style of rock music, has died at age 79 of heart failure a few months after suffering a stroke while on tour in Council Bluffs, Iowa.
Born Otha Ellas Bates in McComb, Mississippi, he later took the name McDaniel after being adopted by his mother's cousin, Gussie McDaniel, who moved the family to Chicago. In the blues clubs on the south side of Chicago,
The origin of the name "Bo Diddley" is uncertain. He may have received the nickname as a teenager when he was a Golden Gloves boxer. Another story suggests that he picked the name himself in reference to a "diddley bow" - a one string homemade guitar popular in the Mississippi delta. A third story suggests that he was named Bo Diddley in late 1954 by Billy Boy Arnold when he teamed up him and recorded demos of "I'm a Man" and "Bo Diddley."
Bo Diddley appeared on the Ed Sullivan show in 1955. He was asked to play "Sixteen Tons", a song made popular by Tennessee Ernie Ford. Without telling Mr. Sullivan, he instead played his signature song "Bo Diddley" instead. Mr. Sullivan was furious and told Diddley that he would never work in television again. It was 10 years before Bo Diddley again appeared on network television.
He continued to pen hits through the 1950s and 1960s, including "Pretty Thing", "Say Man" and "You Can't Judge a Book by the Cover." He released a series of albums including the classic Bo Diddley is a Gunslinger.
Diddley played with many of with rock's giants. In 1963, he toured the UK with the Every Brothers and Little Richard. His was the opening act for the Clash on their 1979 tour and was a guest on stage with the Rolling Stones. On August 25, 1972, Bo Diddley played with the Grateful Dead at the Academy of Music in New York City. A recording from this show was released on Dick's Picks volume 30.
Bo Diddley appeared in the 1983 movie Trading Places, playing the role of Louis Winthorpe. He also had a cameo in the Blues Brothers 2000 movie. In the 1980s, he filmed the "Bo Knows" Nike television commercials with Bo Jackson, saying his one line "Bo, you don't know Diddley!"
In the early 1970s, Mr. Diddley moved to New Mexico and became a deputy sheriff in the town of Los Lunas. Most recently, Bo was living on his 76 acre farm in Archer, Florida (near Gainesville).
Bo Diddley played distinctive, rectangular-bodied guitars. He made his first such guitar by taking the neck and electronics from a Gretsch guitar and attaching them to a rectangular body he made. He called this his "Twang Machine." In 1958, he asked Gretsch to build a guitar to his specifications. Gretsch sold the guitar as a limited-edition model called the "Big B".
Bo was upset that he never received the financial rewards he felt he deserved from his work. He felt the record companies cheated him out of royalties he deserved. He was bothered that other musicians borrowed his "Bo Diddley" beat (three strokes/rest/two strokes). He was, however, revered by those that learned from him. He was a hero to the Beatles and the Rolling Stones.
Bo Diddley received numerous awards and accolades. He was inducted into the Rock 'n' Roll Hall of Fame in 1987 and also received the Rhythm and Blues Foundation Pioneer Lifetime Achievement Award in 1996. He received a Grammy Lifetime Achievement award in 1998.
Utah Phillips
May 15, 1935 - May 23, 2008
Utah Phillips, a folksinger, storyteller, railfan and labor organizer considered to be an elder statesman of the folk music community, has died at age 73.
His best known song, "Moose Turd Pie," is a rollicking story about working on a railroad track gang.
| | | | | | |
| --- | --- | --- | --- | --- | --- |
| 05/11/2008 | 55 | John Rutsey | Rush, drummer | Diabetes | Toronto, Canada |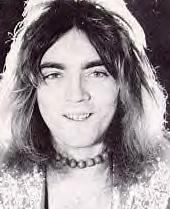 John Rutsey
May 14, 1952 - May 11, 2008
John Rutsey, the original drummer for the Canadian rock band Rush, has died at age 55 due to complications from diabetes.
Rutsey played drums with Rush from 1968 to 1974.
| | | | | | |
| --- | --- | --- | --- | --- | --- |
| 05/08/2008 | 89 | Eddy Arnold | country music legend | | Franklin, Tennessee |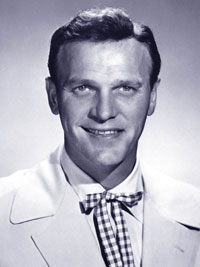 Eddy Arnold
May 15, 1918 - May 8, 2008
Country music superstar Eddy Arnold has died at age 89, just days short of his 90th birthday. Eddy pioneered country's crossover into pop music, originating the "Nashville Sound", also known as "countrypolitan", a mixture of county and pop musical styles. He also distinguished himself by working with excellent musicians such as guitarist Chet Atkins, who appeared on many of Arnold's recordings.
Arnold was first heard on radio in 1936. By 1943 the "Tennessee Plowboy" was appearing at Nashville's Grand Ole Opry and the next year he released his first album on RCA Victor. Early in his career, he was managed by Colonel Tom Parker, who later managed Elvis Presley.
Eddy Arnold sang with his appealing baritone on the 1965 chart-topping hit "Make the World Go Away". Arnold was inducted into the county music hall of fame in 1966.
Eddy performed his final concert on May 16, 1999 at the Hotel Orleans in Las Vegas. He released a final album, After All These Years in 2005 at the age of 87.
His wife of 66 years, Sally, died in March 2008 following her hip replacement surgery. That same month, Arnold fell and also injured his hip.
| | | | | | |
| --- | --- | --- | --- | --- | --- |
| 04/22/2008 | 60 | Paul Davis | singer/songwriter | Heart Failure | Meridian, Mississippi |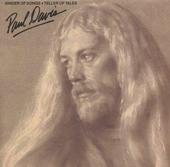 Paul Davis
April 21, 1948 - April 22, 2008
Paul Davis was a singer/songwriter best known for his 1978 soft rock ballad "I Go Crazy". The song peaked at #7 and spent 40 weeks on the Billboard Hot 100, setting a new record at the time.
In 1981, another hit "65 Love Affair" rose to #6. "Cool Night" peaked at #11 in 1982. He also recorded a handful of country duets with Marie Osmond, including "You're Still New To Me."
Paul survived a shooting in Nashville on July 30, 1986, but died of a heart attack the day after his 60th birthday at Rush Foundation Hospital in Meridian, Mississippi.
| | | | | | |
| --- | --- | --- | --- | --- | --- |
| 04/21/2008 | 68 | Al Wilson | Soul singer | Kidney Failure | Fontana, California |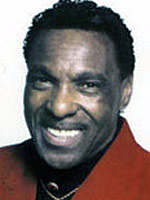 Al Wilson
June 19, 1939 - April 21, 2008
Al Wilson was a soul singer best remembered for his 1973 song "Show and Tell".
04/17/2008
57
Chris Gaffney
Hacienda Brothers,
keyboardist
Liver Cancer
Newport Beach, California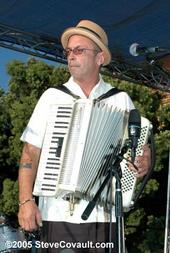 Chris Gaffney
October 3, 1950 - April 17, 2008
Chris Gaffney was a major part of the roots-rock scene in California. He played accordion and guitar and added vocals as a member of Dave Alvin's post-Blasters backing band, the Guilty Men. He was also the lead singer of the Hacienda Brothers, teaming with veteran San Diego guitarist Dave Gonzalez as well as recording several albums under his own name.
Gaffney died of liver cancer at age 57.

Danny Federici
January 23, 1950 - April 17, 2008
Danny Federici, keyboardist and accordion player for Bruce Springsteen and the E Street Band, has died after battling melanoma for 3 years. His signature sound appeared on Springsteen songs such as "Hungry Heart" and "Your Missing."
He toured with the E street band for many years, but left in November 2007. He rejoined the tour for one last show, performing on stage March 20, 2008 at the Conseco Fieldhouse in Indianapolis. Federici, sometimes referred to as "Phantom" Dan, also played on albums by a number of other artists including Gary "US" Bonds, Graham Parker, and John Armatrading.
Federici died at Sloan-Kettering Cancer Center in New York City on April 17, 2008. He was 58.
<! #2008 #Blues #Drugs #Atlanta >
| | | | | | |
| --- | --- | --- | --- | --- | --- |
| 04/15/2008 | 28 | Sean Costello | blues guitarist | Drug Overdose | Atlanta, Georgia |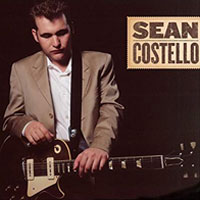 Sean Costello
April 16, 1979 - April 15, 2008
Sean Costello was a talented young blues guitarist from Atlanta. In 1996, Costello recorded his first album, Call The Cops, when he was just 16. His contribution to Susan Tedeschi's gold-selling album Just Won't Burn, (1998) and lead guitar role in her touring band brought him wide exposure. Costello's reputation as a brilliant live performer enabled him to play alongside blues luminaries such as Buddy Guy and B.B. King.
Sean Costello was found dead in an Atlanta hotel room on April 15, 2008. He died of an accidental drug overdose.
Brian Davison
May 25, 1942 - April 15, 2008
Brian "Blinky" Davison was a British drummer best known for his work with Keith Emerson and The Nice.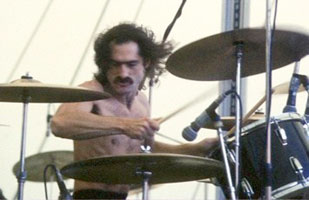 Clifford Davies
1948 - April 13, 2008
Cliff Davies was a drummer and producer for Ted Nugent from 1975 to 1982 and played on Nugent's trademark recording "Cat Scratch Fever." In the 1980s, he recorded with Grand Funk Railroad. Davies was chief engineer at Equametric Studio in Marietta, Georgia.
Apparently extremely distraught over medical bills, Cliff died of a self-inflicted gunshot wound at his suburban Atlanta home.
Cedella Marley Booker
July 23, 1926 - April 8, 2008
Cedella was a singer and writer and the mother of the late reggae great Bob Marley. Cedella was present at her son's bedside when he died of cancer in 1981.
She sang occasionally with Bob Marley's children and released two CDs of her own music: Awake Zion and Smilin' Island of Song. She also authored two Marley biographies: Bob Marley: An Intimate Portrait by His Mother in 1997 and Bob Marley: My Son in 2003.
Sean Levert
September 28, 1968 - March 30, 2008
Sean Levert, R&B singer with the band LeVert and younger brother of the late Gerald Levert, and son of O'Jay's singer Eddie Levert, died at a Cleveland hospital after falling ill in the Cuyahoga County Jail. Levert was jailed after being found guilty of not paying over $85,000 in past due child support for his three children.
| | | | | | |
| --- | --- | --- | --- | --- | --- |
| 03/24/2008 | 66 | Neil Aspinall | Apple Corps CEO | Lung Cancer | New York, New York |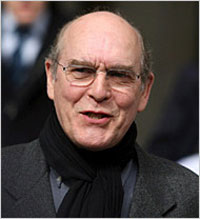 Neil Aspinall
October 13, 1941 - March 23, 2008
Neil Aspinall was a childhood friend of Paul McCartney and George Harrison. He met them at the Liverpool Institute in Mount Street, where all were students.
The Beatles employed Aspinall as their road manager and personal assistant. In their early years as performers, Aspinall drove the Beatles around in an old, grey and maroon Commer van.
During 1961-1962, Aspinall had become good friends with Pete Best (The original Beatles drummer) and subsequently rented a room in the house where Best lived with his parents. During one of the extended business trips of Best's father, the 19-year-old Aspinall became romantically involved with Pete Best's mother, Mona Best, who was 17 years his senior. During this period, Aspinall fathered a child by Mona: Vincent "Roag" Best. Roag Best was born in late July 1962, and just three weeks later, on August 16, 1962, Best was dismissed from the Beatles.
In 1967, following the death of Brian Epstein, the Beatles asked Aspinall to take over the management of Apple Corps
Although not a musician, Aspinall made minor contributions to a handful of The Beatles' recordings: He played a tamboura on "Within You Without You", harmonica on "Being for the Benefit of Mr. Kite!", some percussion on "Magical Mystery Tour", and was among the many participants singing on the chorus of "Yellow Submarine".
In 1978, Aspinall instigated the first of three lawsuits on behalf of Apple Corps against Apple Computer, Inc. for trademark infringement. The suit settled in 1981 with an amount of £41,000 being paid to Apple by Apple Computer. In 1989, Apple Corps sued Apple Computer over its Apple IIGS (which included a professional synthesizer chip) claiming violation of the 1981 settlement agreement which prohibited Apple Computer from entering the music business. Apple Corps again prevailed in this suit. In September 2003, Apple Computer was again sued by Apple Corps, this time for the introduction of the iTunes Music Store and the iPod music player. The subsequent trial was a victory for Apple Computer, with the judge ruling that the company's iTunes Music Store did not infringe on the trademark of Apple Corps. The legal wrangling between these parties and also record company EMI explains why, in 2009, the Beatles music catalog was still not available for digital download on iTunes.
Neil Aspinall died of lung cancer on March 23, 2008. He is survived by Suzy, his wife of 40 years, and his five children: Vincent Roag Best, Gayla, Dhara, Julian and Mandy Aspinall. He is buried in Teddington Cemetery.
03/22/2008
31
Jason Bruce Rae
The Haggis Horns
Husband of Corine Bailey Rae
Drug overdose
London, England
Jason Bruce Rae
August 8, 1976 - March 22, 2008
Jason Rae was the husband of Corine Bailey Rae. Corine Bailey met her husband while she was working as a cloakroom attendant at a Leeds jazz club. They married in 2001 when she was 22.
With his group The Haggis Horns, Jason Rae performed with Amy Winehouse, Lily Allen, Mark Ronson, Nightmares On Wax and Corinne Bailey Rae herself.
Jason Rae was found dead on March 22, 2008 in a flat in the Hyde Park area of London. The Leeds Coroner's Court stated that Rae died of an accidental overdose of methadone and alcohol.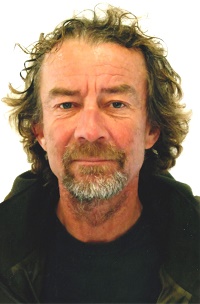 Ola Brunkert
September 15, 1946 - March 16, 2008
Ola Brunkert was the main session drummer for ABBA. He work appeared on every ABBA studio album, but he was not one of the four members of ABBA whose faces adorned the album covers -- Agnetha Fältskog, Björn Ulvaeus, Benny Andersson and Anni-Frid Lyngstad.
Ola died accidently after falling through a plate glass door in his home in Spain. He had managed to wrap a towel around his neck and leave the house to seek help, but collapsed in his garden.
His wife, Inga, died in 2007.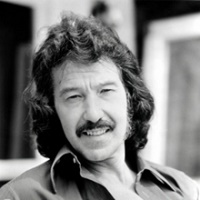 "Normal" Norman Smith
February 22, 1923 - March 4, 2008
Norman Smith, nicknamed "Normal" Norman by John Lennon, was the studio engineer on over 100 early Beatles recordings.
Smith was the engineer at EMI Abbey Road Studios, and worked on Beatles recordings there until the autumn of 1965, when he was promoted from engineer to producer. Geoffrey Emerick took over his recording engineer duties, working on the Rubber Soul album and later Beatles albums.
Smith also produced three Pink Floyd studio albums: The Piper at the Gates of Dawn, A Saucerful of Secrets, and Ummagumma. In 1968, Smith produced one of the first rock concept albums, the Pretty Things' S.F. Sorrow.
Smith, recording as "Hurricane Smith", also wrote and produced his original music. He wrote "Don't Let It Die" hoping John Lennon would record it. Instead, he released it and had a UK No. 2 hit. In 1972, he recorded another hit with "Oh, Babe, What Would You Say?"
Before dying at age 85, Smith wrote a memoir, entitled John Lennon Called Me Normal. The book contains never-before published pictures, newly revealed historical facts about the Beatles and Pink Floyd at Abbey Road Studios, as well as details of Smith's life as an RAF glider pilot.
03/02/2008
41
Jeff Healey
blind guitarist
Cancer
Toronto, Ontario, Canada
02/28/2008
64
Mike Smith
Dave Clark Five
lead vocalist, keyboards
Buckinghamshire, England
<! #2008 #Punk >
02/28/2008
48
Mike Conley
M.I.A.
vocalist
Head Trauma
Chicago, Illinois
Mike Conley
1959 - February 28, 2008
Mike Conley was the leader singer and charismatic frontman of the 1980s punk band M.I.A. The band's songs raged against war, racism and isolation. Songs with buzz-saw guitars and titles like "I Hate Hippies" placed the band in the center of the hardcore punk scene. More recently, Conley was known as the owner of The Avalon Bar, 820 19th Street, Costa Mesa, California.
Mike suffered a major head wound after a slip-and-fall in an icy parking lot outside a suburban motel located near Chicago's O'Hare International Airport. He was in Chicago for several days to work on a building construction project. Conley was taken to Gottlieb Memorial Hospital where he was pronounced dead.
A benefit concert called "Beautiful Noise" took place April 28th 2008 at the House of Blues in Anaheim, California, with the proceeds going to Mike Conley's family. The concert featured, among other acts, Jello Biafra and an acoustic performance by Social Distortion.
| | | | | | |
| --- | --- | --- | --- | --- | --- |
| 02/26/2008 | 60 | Buddy Miles | Jimi Hendrix, drummer | Heart Failure | Austin, Texas |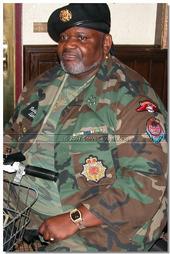 Buddy Miles
September 5, 1947 - February 26, 2008
Buddy Miles was born George Allen Miles, Jr in Omaha, Nebraska. He was a child musical prodigy, playing drums in his father's jazz band, the Behops. He was nicknamed "Buddy" by his aunt after his idol, jazz drummer Buddy Rich.
Buddy found fame as a member of the 1960s blues-soul outfit, the Electric Flag, which he formed in Chicago with the late guitarist Mike Bloomfield.
Buddy Miles met Jimi Hendrix in 1964 when both were sidemen for other acts. Their friendship grew and Miles and Hendrix jammed together at various events in 1967 and 1968. Hendrix produced the first two albums by the Buddy Miles express, "Expressway to your Soul" and "Electric Church". Buddy Miles, in turn, played drums on the songs "Rainy Day, Dream Away" and "Still Raining, Still Dreaming" on Hendrix's "Electric Ladyland" album. Later, Billy Cox joined Miles and Hendrix to form the short-lived Band of Gypsys. The group performed notable shows at the Fillmore East on New Year's eve 1969/1970 and a month later at Madison Square Garden.
After Hendrix died in 1970, Miles pursued a solo career. He had success with "Them Changes", a song he had written and performed with the Band of Gypsys. He also recorded with Carlos Santana.
In 1986, after spending several years in prison for auto theft, Miles' voice was used for the California Raisins claymation ad campaign, singing "I Heard it Through the Grapevine."
Buddy continued to be active musically until heart problems sidelined him in 2007. He died of congestive heart failure on February 26, 2008 at his home in Austin, Texas.

Maharishi Mahesh Yogi
January 12, 1917 (uncertain) - February 5, 2008
Maharishi Mahesh Yogi, a guru to the Beatles who helped introduce the West to transcendental meditation, has died at his Dutch home. He was believed to be 91 years old.
He began teaching transcendental meditation in 1955, and the movement, once dismissed as hippie mysticism, took off after the Beatles attended one of his lectures in August 1967 and agreed to stay at the Maharishi's compound in India. The Beatles left the guru after rumors that he made inappropriate advances to Mia Farrow, one of the guests. John Lennon was so angry that he wrote a song "Sexy Sadie" in which he said "what have you done? You made a fool of everyone." The allegations could not be confirmed. Maharishi insisted he had done nothing wrong and years later Paul McCartney agreed with him.
The Maharishi appeared on the cover of Time Magazine on 10/13/1975.
| | | | | | |
| --- | --- | --- | --- | --- | --- |
| 01/19/2008 | 68 | John Stewart | Kingston Trio | Stroke | San Diego, California |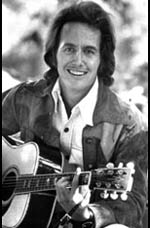 John Stewart
September 5, 1939 - January 19, 2008
John Stewart joined folk revival group The Kingston Trio in 1961, replacing founding member Dave Guard. He recorded a dozen albums with the group before they disbanded in 1967.
After the Kingston Trio, John went on to a very successful solo career, recording more than 40 albums of material. Without a doubt, his best known composition was the song "Daydream Believer", a huge #1 hit for the Monkees in 1967. He tasted commercial success again in 1979 when he teamed up with Stevie Nicks and Lindsey Buckingham (of Fleetwood Mac) on the hit single "Gold" found on his remarkable LP "Bombs Away Dream Babies". His other work, largely sensitive singer-songwriter compositions, were covered by Joan Baez, Nanci Griffith, Rosanne Cash, and Mary Chapin Carpenter, among others. His last album was "The Day the River Sang", released in 2006. He had just completed work on another new album which includes the song "I Will Never Drive Again", a reference to his recent diagnosis of Alzheimer's disease.
He collapsed in his room at the Hotel del Coronado, apparently suffering a massive stroke or brain aneurysm, and died the next morning at San Diego's Scripps Mercy hospital -- the same hospital in which he was born. Stewart's wife (folksinger Buffy Ford) and children were at his bedside when he died.
| | | | | | |
| --- | --- | --- | --- | --- | --- |
| 01/11/1999 | 63 | Rod Allen | The Fortunes, vocals/bass | | Coventry, England |
| 01/09/2008 | 84 | Johnny Grant | honorary mayor of Hollywood | ? | Hollywood, California |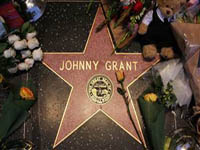 Johnny Grant
Born: May 9, 1923, Goldsboro, North Carolina
Died: January 9, 2008, Hollywood, California
Johnny Grant was a radio broadcast personality and television producer best known for his role as the honorary mayor of Hollywood. As mayor since 1980, Johnny proceeded over Hollywood Walk-of-Fame induction ceremonies for over 500 stars, including some of music's greatest talents.
He also served as the Grand Marshall of Hollywood's annual Christmas parade. Grant was the first person to ever receive two Order of California medals, the state's highest award for exceptionally meritorious service. Other recipients of this award include Bob Hope, Colonel. Martha Raye, Gene Autry and Senator Dianne Feinstein.
On January 9th, 2008, Grant was found dead in his apartment at the Hollywood Roosevelt Hotel, where he occupied a 14th floor suite.
---