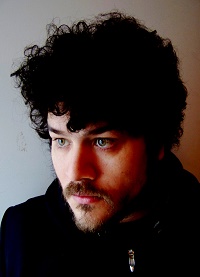 Richard Swift
March 16, 1977 - July 3, 2018
Richard Swift, a former member of The Shins and The Black Keys, has died in Tacoma, Washington at age 41.
Swift was a member of The Shins for six years and played bass for the Black Keys in 2014. He also formed The Arcs with The Black Keys frontman Dan Auerbach. They released their debut record in 2015.
He also worked as a producer for Damien Jurado and Rateliff & the Nightsweats.
| | | | | | |
| --- | --- | --- | --- | --- | --- |
| 7/2/2018 | 70 | Alan Longmuir | Bay City Rollers, bassist | | Larbert, Scotland |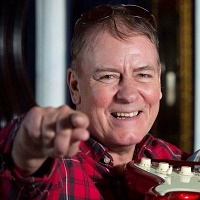 Alan Longmuir
June 20, 1948 - July 2, 2018
Alan Longmuir, founding memner and bass player with the Bay City Rollers, has died at age 70.
The Bay City Rollers were a Scottish Rock 'n' Roll band very popular worldwidef in the early 1970s. In the USA, they are best remembered for their #1 Hit "Saturday Night."
Longmuir died at Forth Valley Royal Hospital in Larbert, Scotland, after contracting an illness while on holiday in Mexico with his wife. He was 70.
| | | | | | |
| --- | --- | --- | --- | --- | --- |
| 6/29/2018 | 80 | Eugene Pitt | The Jive Five, singer | diabetes | Newberry, South Carolina |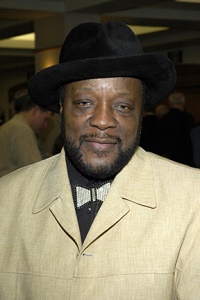 Eugene Pitt
November 6, 1937 - June 29, 2018
Eugene Pitt, singer and founding member of doo-wop group The Jive Five, has died at age 80.
Classic recordings of the Jive Five, released on Beltone Records, included their biggest hit "My True Story" (1961), "Never, Never", and "What Time Is It?"
| | | | | | |
| --- | --- | --- | --- | --- | --- |
| 6/24/2018 | 83 | Dan Ingram | Disc Jockey | | Fort Lauderdale, Florida |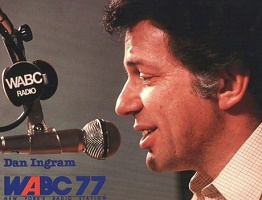 Dan Ingram
September 7, 1934 - June 24, 2018
Daniel Trombley Ingram, known professionally as "Big Dan" Ingram, a long-time Rock 'n' Roll disc jockey in New York with a 50-year career in radio broadcasting, has died.
Ingram was known for his quick wit and humorous song introductions. He often fiddled with songs for comical effect, for example when playing Blue Swede's cover of "Hooked on a Feeling," he manipulated it so that the song's catchy "ooka-chucka-ooga-ooga" refrain, played on a loop over and over again.
Ingram first achieved fame on WABC-AM, New York City, where he worked from 1961 until the station changed formats in 1982. After leaving WABC, he did commercial voice-overs and other radio work, before returning to the air in 1991 at classic rock 'n' roll powerhouse WCBS-FM. He retired in 2003.
Dan Ingram died at his home in Fort Lauderdale, Florida. He was 83.
| | | | | | |
| --- | --- | --- | --- | --- | --- |
| 6/22/2018 | 54 | Vinnie Paul | Pantera, drummer | | Las Vegas, Nevada |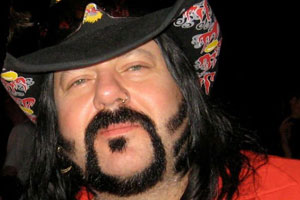 Vinnie Paul
March 11, 1964 - June 22, 2018
Vinnie Paul, drummer and co-founder of the heavy metal rock band Pantera, has died suddenly at age 54. The circumstances of his death are unknown and have not been made public at the time of this writing.
Paul, born Vincent Paul Abbott, formed Pantera in 1981 with his brother Dimebag Darrell and Terry Glaze on guitars, bassist Tommy D. Bradford, and vocalist Donnie Hart. Pantera recruited vocalist Phil Anselmo in 1987.
Pantera's breakthrough album was Cowboys from Hell (1990, Atco Records). They went on to release four more studio records, a live album and a greatest hits compilation.
After the breakup of Pantera in 2003, the Abbott brothers formed the heavy metal band Damageplan and recorded one album, New Found Power. Damageplan broke up after the murder of Dimebag Darrell in December, 2004. After an 18-month hiatus, Vinnie Paul joined with the heavy metal supergroup Hellyeah, which also features vocalist Chad Gray and guitarist Greg Tribbett from Mudvayne, guitarist Tom Maxwell from Nothingface, and bassist Bob Zilla from Damageplan.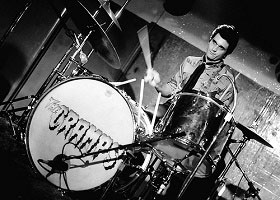 Nick Knox
1953 - June 15, 2018
Nick Knox (Born Nicholas Stephanoff) was a long-time drummer for the punk rock band the Cramps. He appeared on some of the Cramps' most important recordings: Songs The Lord Taught Us, Psychedelic Jungle and A Date With Elvis.
He joined Lux Interior and Poison Ivy in the Cramps in 1977, replacing drummer Miriam Linna. He served with the band until he was fired in 1991.
Knox died June 15, 2018 at the age of 65.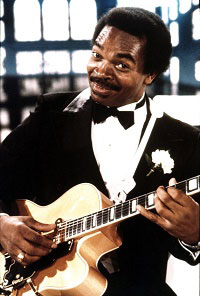 Matt 'Guitar' Murphy
March 15, 1931 - June 15, 2018
Matt 'Guitar' Murphy, who became famous as the guitarist in the Blues Brothers movies, has died at the age of 88.
He starred in both of the Blues Brothers movies: 1980's "The Blues Brothers" and 1998's "Blues Brothers 2000." He also released solo albums "Way Down South" in 1990 and "Lucky Charm" in 2000. He was a sideman for notable blues musicians including Muddy Waters, Howlin' Wolf, Memphis Slim and Willie Dixon. Murphy recorded two albums with Chuck Berry and was also featured in recordings by Koko Taylor, Sonny Boy Williamson II, Buddy Guy, Etta James, and Otis Rush.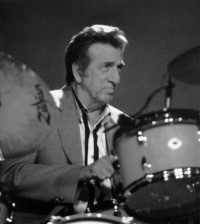 D.J. Fontana
March 15, 1931 - June 13, 2018
D.J. Fontana, Elvis Presley's longtime drummer, has died at age 87.
Fontana met Presley, guitarist Scotty Moore and bassist Bill Black on the Louisiana Hayride, a popular and influential radio and TV country music program based in Shreveport. Together, the group called themselves "The Blue Moon Boys."
Fontana played with Presley for 14 years; his drumming is heard on Rock 'n' Roll standards like "Blue Suede Shoes," "Heartbreak Hotel," "Hound Dog" and "Jailhouse Rock." Fontana was with Elvis during his landmark appearance on The Ed Sullivan Show in 1956, as well as his legendary "'68 Comeback Special."
Fontana also played on Ringo Starr's solo album "Beaucoups of Blues," and worked with country artist Webb Pierce and rockabilly star Gene Vincent, among others.
Fontana was the last surviving member of Elvis' original core of musicians. Scotty Moore, who played guitar with Elvis Presley, died in 2016. Original bassist Bill Black died in 1965.
| | | | | | |
| --- | --- | --- | --- | --- | --- |
| 6/12/2018 | 73 | Jon Hiseman | drummer | brain cancer | Sutton, England |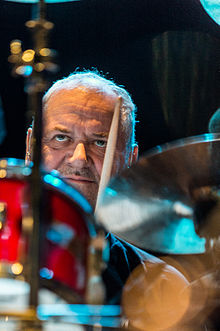 Jon Hiseman
June 21, 1944- June 12, 2018
Jon Hiseman was an English drummer who worked with a variety of acts in rock, progressive jazz and blues.
Some of his early session work is heard on the Arthur Brown single, "Devil's Grip." He also played briefly with Georgie Fame and the Blue Flames. In 1966, Hiseman replaced Ginger Baker in the Graham Bond Organisation, a blues band. Ginger Baker went on to form Cream with Jack Bruce and Eric Clapton.
Hiseman was also once a member of John Mayall's Bluesbreakers, appearing on the group's album "Bare Wires." He later formed and led the notable jazz fusion bands Colosseum, Colosseum II and Tempest.
| | | | | | |
| --- | --- | --- | --- | --- | --- |
| 6/8/2018 | 68 | Danny Kirwan | Fleetwood Mac, guitarist | | London, England |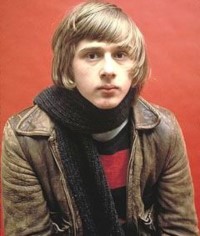 Danny Kirwan
May 13, 1950 - June 8, 2018
Danny Kirwan, a guitarist who played on five early Fleetwood Mac albums, died in London on June 8, 2018. He was 68.
Kirwan was 18 when he joined Fleetwood Mac in 1968. At that time, the band's lineup consisted of Mick Fleetwood, John McVie, Peter Green and Jeremy Spencer.
Kirwan contributed guitar and vocals on Fleetwood Mac's 1969 effort, "Then Play On." His work and songwriting appeared on several other albums, including 1970's "Kiln House" and 1971's "Future Games." Kirwan was fired from the band shortly after the release of the 1972 album "Bare Trees."
Kirwan was among the members of the band inducted into the Rock & Roll Hall of Fame in 1998, though he didn't attend the induction ceremony.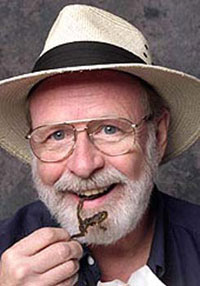 Jerry Hopkins
November 9, 1935 - June 3, 2018
Jerry Hopkins wrote over three dozen books and an estimated 1,000 magazine articles, many of them about Rock 'n' Roll music. His most famous work is the 1980 bestseller about the Doors, 'No One Gets Out of Here Alive.'
He was a long-time writer and contributing editor of Rolling Stone magazine.
Hopkins died in Bangkok, Thailand on June 3 at the age of 82.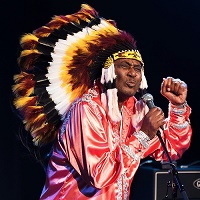 Eddy Clearwater
January 10, 1935 - June 1, 2018
Eddy Clearwater was a Chicago blues guitarist known as "The Chief."
He recorded for Alligator Records, among other labels.
Clearwater won a Grammy in 2003 and was inducted into the Blues Hall of Fame in 2016. He died on June 1, 2018 at his home. He was 83.
| | | | | | |
| --- | --- | --- | --- | --- | --- |
| 5/21/2018 | 96 | Glenn Snoddy | sound engineer/inventor | | Murfreesboro, Tennessee |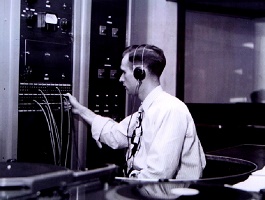 Glenn Snoddy
May 4, 1922 - May 21, 2018
Glenn Snoddy, the accidental inventor of the Fuzz-Tone guitar effect, has died at his home at age 96.
Glenn Snoddy was working in Nashville as a sound engineer for a recording session with Marty Robbins for his 1961 single "Don't Worry." A blown transformer in the amp of the electric bass guitarist Grady Martin caused a fuzzy, low, reverberant sound effect. Snoddy recreated the effect and sold it to Gibson, who manufactured it as the "Maestro Fuzz-Tone." The Fuzz-Tone sound became popular in Rock 'n' Roll after being heard on recordings such as Keith Richards's fat, buzzing guitar riff on the Rolling Stones' 1965 hit "(I Can't Get No) Satisfaction." The effect was popular with band such as Jimi Hendrix and Cream.
As a Nashville recording engineer, Glenn Snoddy was noted for his work on landmark recordings by Patsy Cline and Johnny Cash.
In 1967, Mr. Snoddy opened Woodland Sound in a refurbished movie theater in the Five Points neighborhood of East Nashville. Woodland became the site of many well-known recordings, including the Nitty Gritty Dirt Band's "Will the Circle Be Unbroken" (1972), and projects by Tammy Wynette, Neil Young and the blues singer Slim Harpo. The progressive rock band Kansas recorded its 1978 hit "Dust in the Wind" at Woodland Sound as well.
| | | | | | |
| --- | --- | --- | --- | --- | --- |
| 4/23/2018 | 94 | Bob Dorough | jazz pianist and composer | | Mount Bethel, Pennsylvania |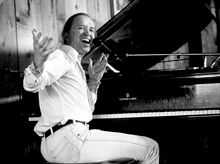 Bob Dorough
December 12, 1923 - April 23, 2018
Bob Dorough was a jazz pianist and composer who worked with Miles Davis in the 1960s, but is best remembered as a member of the 'Schoolhouse Rock!' creative team. He wrote the Children's educational classics "Three Is a Magic Number," "Conjunction Junction," 'The Shot Heard Round the World" and many other great songs in the animated series.
He died on April 23, 2018 at the age of 94.
| | | | | | |
| --- | --- | --- | --- | --- | --- |
| 4/10/2018 | 80 | Yvonne Staples | Staple Singers, vocalist | Colon Cancer | Chicago, Illinois |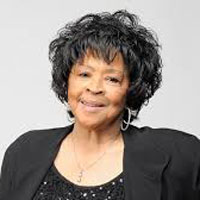 Yvonne Staples
October 23, 1937 - April 10, 2018
Yvonne Staples, background vocalist for her family's hit-making pop and soul group, the Staple Singers, has died of colon cancer at her home in Chicago. She was 80.
The Staple Singers were formed in 1948 by the patriarch of the family, Roebuck "Pops" Staples. He was joined by his children Cleotha, Pervis and Mavis. The group performed in churches in the Chicago area, then toured the South and became active in the civil rights movement, traveling with the Rev. Dr. Martin Luther King Jr. They are best known for their 1970s hits "Respect Yourself", "I'll Take You There", "If You're Ready (Come Go with Me)", and "Let's Do It Again".
When Pervis left the group to serve in the military in 1971, Yvonne stepped in to fill his place. Yvonne later served as business manager of the group.
Yvonne Staples is survived by her brother and sister, Pervis and Mavis, the last living members of the group. Roebuck Staples died in 2000 and Cleotha Staples in 2013.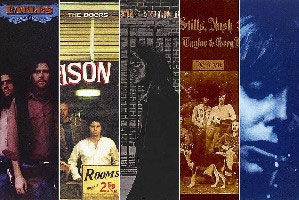 Gary Burden
May 23, 1933 - March 7, 2018
Gary Burden's artwork graced the albums covers of many classic 1970s rock albums. He created many album covers for Neil Young ('After the Gold Rush,' 'Freedom,' 'On the Beach') but also worked with the Eagles ('Desperado'), Jackson Browne ('The Pretender'), Joni Mitchell ('Blue') and the Doors ('Morrison Hotel') and many others.
Burden worked with famed rock photographer Henry Diltz. In 2000, they made a documentary film "California Rock: Under the Covers", depicting their album cover works and participation in the Los Angeles rock scene.
He died on March 7, 2018 at the age of 84.
| | | | | | |
| --- | --- | --- | --- | --- | --- |
| 3/4/2018 | 92 | Russ Solomon | Tower Records, founder | Heart Failure | Sacramento, California |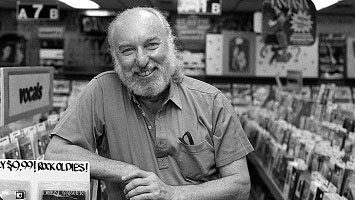 Russ Solomon
September 22, 1925 - March 4, 2018
Russell M. Solomon, founder of Tower Records, died at age 92 while drinking whiskey and watching the Oscars on TV.
In 1941, Solomon, then 16 years old, began selling used jukebox records at his father Clayton Solomon's drug store in the Tower Theater building in Sacramento, California. He called the business Tower Record Mart.
He opened stores in San Francisco in 1969 and, in 1970, opened the iconic Tower Records store on the Sunset Street in West Hollywood. The chain eventually grew into a worldwide music store empire.
By 1998, the company began to experience financial trouble due to a heavy debt load, over-expansion and new competition from big-box retailers, online sales and downloaded music. In 2006, the company was forced to liquidate and close.
| | | | | | |
| --- | --- | --- | --- | --- | --- |
| 2/11/2018 | 89 | Vic Damone | lounge singer | | Miami Beach, Florida |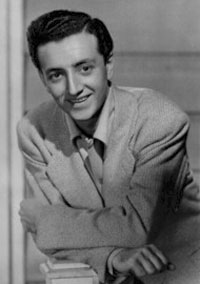 Vic Damone
June 12, 1928 - February 11, 2018
Vic Damone, a popular 1950s crooner and nightclub star, has died at age 89.
Born Vito Rocco Farinola in Brooklyn, New York, he took his mother's maiden name, Damone. Inspired by his favorite singer, Frank Sinatra, Damone began taking voice lessons. His professional career began when he won "Arthur Godfrey's Talent Hunt" in April, 1947. On the show he met Milton Berle who got him work singing at night clubs. By mid-1947, Damone had signed a contract with Mercury Records. His hit singles included "Again," "You're Breaking My Heart," "My Heart Cries for You," "On the Street Where You Live" and, in 1957, the title song of the Cary Grant film "An Affair to Remember."
Damone was regularly a featured guest performer on TV Variety shows. Among the programs on which he appeared are The All Star Revue, The Texaco Star Theater with Milton Berle, The Arthur Murray Party, What's My Line?, The Jackie Gleason Show, The Steve Allen Show, The Perry Como Show, The Bell Telephone Hour, The Dinah Shore Chevy Show, The Garry Moore Show, I've Got A Secret, The Jack Paar Program, The Red Skelton Hour, The Andy Williams Show, The Hollywood Palace , The Dean Martin Show, Hullabaloo, Mickie Finn's, The Danny Thomas Hour, The Jonathan Winters Show, The Carol Burnett Show, Della, Playboy After Dark, The Joey Bishop Show, Jimmy Durante Presents the Lennon Sisters, Dinah!, The Mike Douglas Show, The Tonight Show Starring Johnny Carson and several Bob Hope specials.
In 1951, Damone appeared in two movies: The Strip (where he played himself) and Rich, Young and Pretty.
In 1964, he sang "Back Home Again in Indiana" before the Indianapolis 500 car race, filling in for Jim Nabors who sang the song almost every Memorial Day weekend from 1972 to 2014.
Vic Damone was a personal friend of Donald Trump. Trump offered to be a character witness on Damone's behalf in the event of any legal action his step-daughters might take to prevent him from receiving any of his then ill wife's estate, with an estimated worth of $900 million.
Damone died on February 11, 2018 at the age of 89.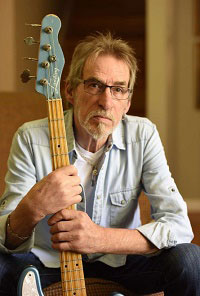 Craig MacGregor
September 13, 1949 - February 9, 2018
Craig MacGregor was a bassist for Foghat, replacing the band's interim bassist Nick Jameson in 1976. His work appears on several Foghat albums including Night Shift (1976), Live (1977), Stone Blue (1978) and Boogie Motel (1979).
MacGregor left Foghat in 1982, but rejoined them occasionally before returning in 2005 following the departure of original bassist Tony Stevens. MacGregor appears on Foghat's 2016 studio album, Under the Influence.
In 2012, a tumor on his lungs was discovered during a CAT scan performed after breaking his ribs in a fall. However, he was not told of its existence and it remained untreated until four years later, by which time it had grown 60 times larger, was inoperable and had spread to his brain. He became an advocate for the Patient Test Results Information Act, a bill that would require medical personnel to inform patients of all medical test results in a timely manner.
MacGregor died of lung cancer on February 9, 2018.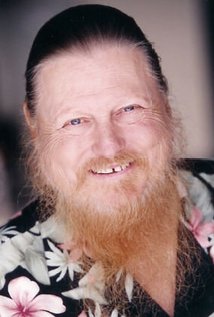 Mickey Jones
June 10, 1941 - February 7, 2018
Mickey Jones was the drummer for Kenny Rogers and the First Edition and toured the world with Bob Dylan in 1966. He also drummed for Trini Lopez and did a Vietnam USO tour with Johnny Rivers and Ann-Margret, entertaining the troops. Jones was awarded 17 gold records from his musical career.
After the break-up of The First Edition in 1976, Jones concentrated on acting. He appeared in memorable roles on Flo, the short-lived spin-off to the CBS sitcom Alice, as a crooked mechanic/sheriff in National Lampoon's Vacation, and as Chris Farber in the television series, V. Jones had a recurring role as Pete Bilker on the ABC sitcom Home Improvement.
He appeared in the movies Starman (1984) and Total Recall (1990). In 1996, he appeared in Sling Blade as the drummer in the band, and in the movie Tin Cup, with fellow character actor Dennis Burkley.
In 2005, he contributed to the documentary, No Direction Home: Bob Dylan.
In 2009, Jones published his autobiography That Would Be Me, the title based on the catchphrase often used by his character on Home Improvement.
Jones died following a lengthy but unspecified illness on February 7, 2018, aged 76. He is survived by his wife, Phyllis Jean Starr, and their two children.
| | | | | | |
| --- | --- | --- | --- | --- | --- |
| 2/7/2018 | 64 | Pat Torpey | Mr. Big, drummer | Parkinson's Disease | |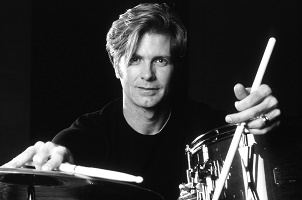 Pat Torpey
December 13, 1953 - February 7, 2018
Pat Torpey, drummer and backing vocalist for the rock band Mr. Big, has died at age 64.
In 1992, Mr. Big's international hit song "To Be With You" was no.1 in the U.S. and fifteen other countries and top five in many more.
In addition to his work with Mr. Big, Torpey also played for John Parr, Belinda Carlisle, Robert Plant, Montrose, Richie Kotzen and The Knack.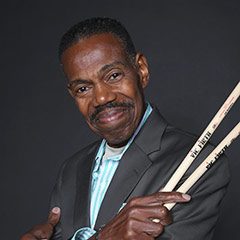 Leon "Ndugu" Chancler
July 1, 1952 - February 3, 2018
Leon "Ndugu" Chancler, a prolific jazz drummer, producer, session musician and university professor who played drums on Michael Jackson's classic "Billie Jean," died at age 65.
He worked with George Benson, Stanley Clarke, The Crusaders, George Duke, Herbie Hancock, John Lee Hooker, Hubert Laws, Thelonious Monk, Jean-Luc Ponty, Lionel Richie, Kenny Rogers, Patrice Rushen, Santana, Frank Sinatra, Donna Summer, The Temptations, Tina Turner, and Weather Report.
In 2006, he became an Adjunct Assistant Professor of Jazz Studies at the University of Southern California.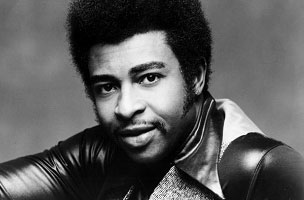 Dennis Edwards
February 3, 1943 - February 1, 2018
Dennis Edwards, former lead singer for Motown pioneers the Temptations, has died at the age of 74.
Edwards was a member of the Temptations from 1968 until 1977, replacing the late David Ruffin. He sang on several hits, including "I Can't Get Next to You," "Ball of Confusion" and "Papa Was a Rollin' Stone." He rejoined the group from 1980 to 1984 and 1987 to 1989.
In 1984, he scored a solo hit with "Don't Look Any Further" (featuring Siedah Garrett).
Dennis Edwards was briefly married to Ruth Pointer, whom he wed in Las Vegas in 1977. The couple had one daughter, Issa Pointer, who became a member of her mother's vocal group, The Pointer Sisters. He was inducted into the Rock and Roll Hall of Fame with the Temptations in 1989.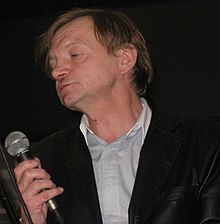 Mark E. Smith
March 5, 1957 - January 24, 2018
Mark Edward Smith was the lead singer of the post-punk group The Fall, which he led from 1976 until his death.
He died at his home in Prestwich, England, at the age of 60.
| | | | | | |
| --- | --- | --- | --- | --- | --- |
| 1/23/2018 | 78 | Hugh Masekela | jazz trumpeter | prostate cancer | Johannesburg, South Africa |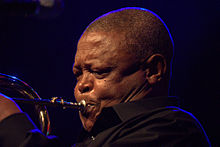 Hugh Masekela
April 4, 1939 - January 23, 2018
Hugh Masekela, South-African jazz trumpeter and anti-apartheid activist who played with the Byrds and Paul Simon, has died. He was 78.
Masekela was known for writing well-known anti-apartheid songs such as "Soweto Blues" and "Bring Him Back Home". He also had a number 1 US pop hit in 1968 with his version of "Grazing in the Grass". He played primarily in jazz ensembles, but also on popular recordings by The Byrds ("So You Want to Be a Rock 'n' Roll Star" and "Lady Friend") and Paul Simon ("Further to Fly").
He appeared at the Monterey Pop Festival in 1967, and was subsequently featured in the film Monterey Pop by D. A. Pennebaker.
| | | | | | |
| --- | --- | --- | --- | --- | --- |
| 1/20/2018 | 76 | Jim Rodford | Argent / Kinks / Zombies, bassist | Fall | St Albans, England |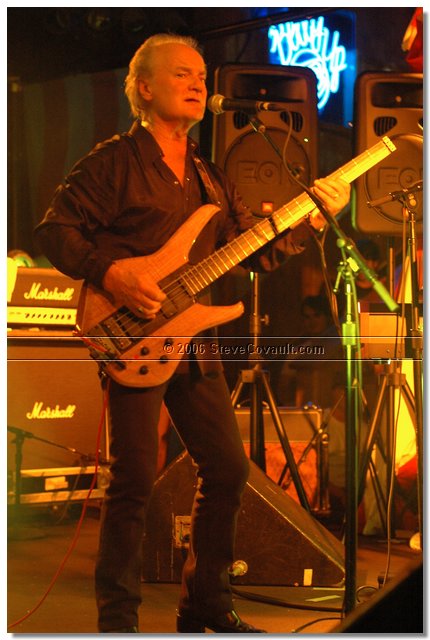 Jim Rodford
July 7, 1941 - January 20, 2018
James Walter Rodford, long time bass guitarist for Argent, The Kink and the modern version of the Zombies, has died after a fall down a stairway at his home in England. He was 76.
Rodford joined with his cousin, Rod Argent, to form Argent in 1969. They are best remembered for their 1972 hit "Hold Your Head Up." Another hit followed with "God Gave Rock & Roll to You", later covered by Kiss.
In 1978, Rodford joined the Kinks as a bass guitarist and played with them until their final breakup in 1996. He played on every Kinds album from 1979's Low Budget to 1993's Phobia, the band's final LP before their breakup.
Rodford never played with the Zombies in the 1960s, despite having been closely involved with them. However, he began to play the bass guitar with the band's 2004 reincarnation, with his son Steve on drums. He played with the reunited Zombies until the time of his death.
| | | | | | |
| --- | --- | --- | --- | --- | --- |
| 1/16/2018 | 69 | Dave Holland | Judas Priest / Trapeze, drummer | | Lugo, Spain |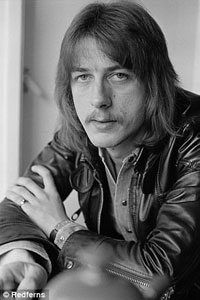 Dave Holland
April 5, 1948 - January 16, 2018
Dave Holland, drummer for Judas Priest from 1979 until 1989, has died at his home in Spain. He was 69.
During his time with Judas Priest the band recorded classics such as 'British Steel,' 'Screaming for Vengeance' and 'Defenders of the Faith.' He died on Jan. 16 at a hospital in Lugo, Spain, where he was living. A cause of death was not given.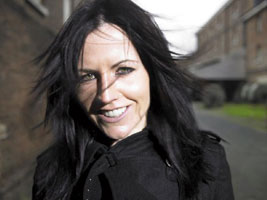 Dolores O'Riordan
September 6, 1971 - January 15, 2018
Dolores O'Riordan was an Irish singer, songwriter, and leader of the rock band The Cranberries from 1990 until their breakup in 2003.
On the morning of January 15th 2018, O'Riordan was found dead at the London Hilton hotel in Mayfair. She was 46. She was in London for a recording session.
| | | | | | |
| --- | --- | --- | --- | --- | --- |
| 1/15/2018 | 74 | Edwin Hawkins | gospel singer | pancreatic cancer | Pleasanton, California |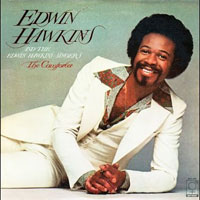 Edwin Hawkins
August 19, 1943 - January 15, 2018
Edwin Hawkins, a gospel singer known for his arrangement of "Oh Happy Day!", has died in California at age 74.
Hawkins sold several million copies of "Oh Happy Day!" and was awarded a Grammy for his work. The Edwin Hawkins Singers also had success with folk singer Melanie, backing her on her song about performing at the 1969 Woodstock Music Festival "Lay Down (Candles in the Rain)".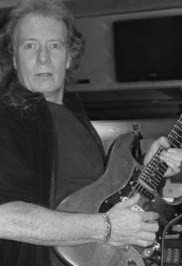 Eddie Clarke
October 5, 1950 - January 10, 2018
Motörhead Guitarist Eddie Clarke has died after being admitted to a London hospital with pneumonia.
Clarke was the last-surviving member of Motörhead's original lineup. Known as "Fast Eddie" for his lightning-quick skills on the guitar, Clarke joined drummer Phil "Philthy Animal" Taylor and singer/bassist Ian Fraser "Lemmy" Kilmister to form Motörhead.
He sang lead vocals on five Motörhead songs: "Beer Drinkers and Hell Raisers" (on which he traded vocals with Lemmy), "I'm Your Witchdoctor" (on which he duets vocals with Lemmy), "Step Down" and an alternative version of "Stone Dead Forever" (which later appeared on the Bomber Deluxe Edition), and "Emergency" one of the B-side tracks on The St. Valentine's Day Massacre EP
Clarke left Motörhead in 1982.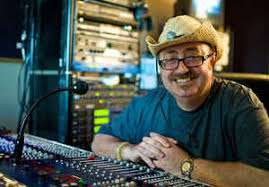 Chris Tsangarides
August 17, 1956 - January 7, 2018
Christopher Andrew Tsangarides was a British Grammy-nominated record producer and sound engineer. He was best known for his work with heavy metal bands, including Judas Priest, Anvil, Gary Moore, Thin Lizzy, Helloween, Angra, Anthem, Yngwie Malmsteen, and Tygers of Pan Tang.
| | | | | | |
| --- | --- | --- | --- | --- | --- |
| 1/5/2018 | 76 | Ray Thomas | Moody Blues, vocalist | Cancer | London |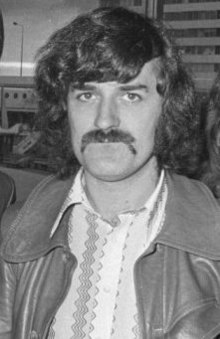 Ray Thomas
December 29, 1941 - January 5, 2018
Ray Thomas, flautist, vocalist and founding member of the Moody Blues, has died at age 76.
Thomas appeared on all of the Moody Blues albums, including their classic LPs like Days of Future Passed, In Search of the Lost Chord, A Question of Balance and Every Good Boy Deserves Favour. He continued to work with the band until his retirement in 2002 after suffering from a series of health issues.
| | | | | | |
| --- | --- | --- | --- | --- | --- |
| 1/2/2018 | 85 | Rick Hall | owner of FAME Studios | | Muscle Shoals, Alabama |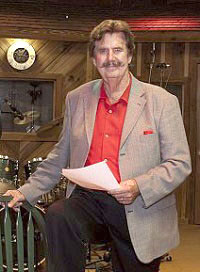 Rick Hall
January 31, 1932 - January 2, 2018
Rick Hall, owner of FAME Studios in Muscle Shoals, Alabama, influential in recording country and soul music, has died at age 85.
Rick Hall produced dozens of soul and country hits and worked with many great artists including Aretha Franklin, Otis Redding, Duane Allman and Etta James.
As a songwriter, Rick Hall had his first successes in the late 1950s, when George Jones recorded his song "Achin', Breakin' Heart", Brenda Lee recorded "She'll Never Know", and Roy Orbison recorded "Sweet and Innocent".
In 1960, Hall started a company based in Florence, Alabama and named it Fame (Florence Alabama Music Enterprises). Producer Sam Phillips , originally from Florence, Alabama, was an early mentor.
Hall's life and career are profiled in the 2013 documentary film Muscle Shoals.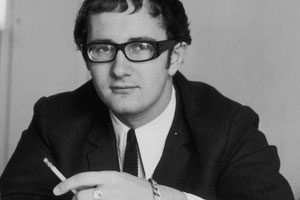 Tony Calder
June 27, 1943 - January 2, 2018
Tony Calder, a music promoter who worked with the Beatles, Rolling Stones and others, has died at a London Hospital following a battle with pneumonia. He was 74.
In 1962, Calder was hired by Brian Epstein to promote The Beatles single "Love Me Do," helping to kick-start the Beatles' career.
The following year, pop impresario Andrew Oldham and Calder merged their clientele to set up the UK's first independent PR-pop company, 'IMAGE.' The company handled the day-to-day management of the Rolling Stones, and later the promotion of the Beach Boys via their publishing contract.
In early 1965, Calder worked with Marianne Faithfull, producing her biggest hits "Come and Stay With Me", and "This Little Bird". In 1965 Calder and Oldham formed Immediate Records, the first major independent label in the UK, eventually responsible for acts like The Small Faces, Fleetwood Mac, Rod Stewart, The McCoys, Chris Farlowe, Amen Corner, P.P. Arnold and The Nice.
In 1975, Calder was appointed CEO of NEMS Records, where he signed Black Sabbath, Pluto and Marianne Faithfull.
---