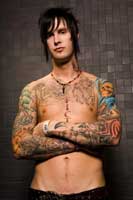 James Owen Sullivan
"The Rev"
February 9, 1981 - December 28, 2009
Jimmy "The Rev" Sullivan, drummer and occasional vocalist for the heavy metal rock band Avenged Sevenfold, was found dead in his home in Huntington Beach, California. The cause of his death was an apparent drug overdose.
Sullivan was a founding member and a primary songwriter for Avenged Sevenfold. He composed songs such as "Afterlife", "A Little Piece of Heaven", and "Almost Easy". He was also the lead vocalist/pianist in Pinkly Smooth, a side project where he was known by the name Rathead, with fellow Avenged Sevenfold member, guitarist Synyster Gates (Brian Elwin Haner Jr.) Sullivan was also the drummer for Suburban Legends from 1998 to 1999.
Founded in 1999, Avenged Sevenfold won Best New Artist at the MTV Video Music Awards in 2006.
<! #2009 #MusicBiz #SanDiego >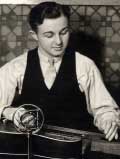 Lowell C. Kiesel
February 22, 1915 - December 28, 2009
Lowell C. Kiesel founded the L C. Kiesel company in 1946 to manufacture guitars and amplifiers. He renamed the company to Carvin in 1949, as a tribute to his sons Carson and Gavin. His guitar and amps were used by Frank Zappa, The Bangles, Joe Walsh, Steve Vai, and many others.
The son of a Nebraska farmer, Kiesel made his first guitar in a high school shop class at the age of 15. He learned to play Hawaiian lap steel guitar and performed professionally.
Lowell Kiesel passed away in San Diego, California at the age of 94.
| | | | | | |
| --- | --- | --- | --- | --- | --- |
| 12/25/2009 | 45 | Vic Chesnutt | singer/songwriter | Suicide | Athens, Georgia |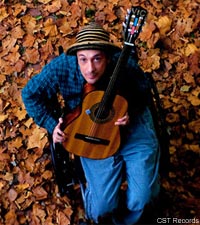 Vic Chesnutt
November 12, 1964 - December 25, 2009
Acclaimed Athens, Georgia based singer-songwriter Vic Chesnutt has passed away at the age of 45.
He first earned the admiration of R.E.M.'s Michael Stipe in the late 1980s when Vic was regularly performing at the 40 Watt Club. Stipe produced Chesnutt's first two albums, Little (1990) and West of Rome (1991). Chesnutt gained national prominence thanks to 1996's Sweet Relief II: Gravity of the Situation, which featured Smashing Pumpkins, R.E.M., Garbage and similar bands covering his songs to raise money for the Sweet Relief charity, which aids musicians in need of health care.
In 1992, Chesnutt was the subject of a PBS documentary, Speed Racer. He also had a small role in the 1996 Billy Bob Thornton movie Sling Blade which he later described as a poor performance.
Chesnutt's musical catalog features 13 studio albums, including the 2009 critically acclaimed At the Cut.
A car accident at the age of 18 left Chesnutt in a wheelchair, with a lifetime of medical complications. He had attempted suicide several times before. Despite having health insurance, he reportedly had more than $50,000 of medical debt. He often rallied against the state of the medical industry in the U.S.
On December 25, 2009, Chesnutt died from an overdose of muscle relaxants that had left him in a coma for several days in an Athens hospital. Chesnutt is survived by his wife, Tina Whatley Chesnutt; a sister, Lorinda Crane; and nine nieces and nephews.
| | | | | | |
| --- | --- | --- | --- | --- | --- |
| 12/24/2009 | 61 | Tim Hart | Steeleye Span | Lung Cancer | La Gomera, Canary Islands |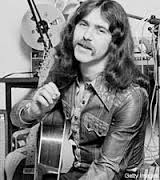 Tim Hart
January 9, 1948 - December 24, 2009
Tim Hart was an English folk singer and multi-instrumentalist, best known as a founding member of electric folk band, Steeleye Span.
| | | | | | |
| --- | --- | --- | --- | --- | --- |
| 12/20/2009 | 69 | James Gurley | Big Brother and the Holding Company | Heart Failure | Palm Springs, California |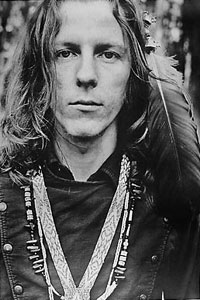 James Gurley
December 22, 1939 - December 20, 2009
James Gurley was a guitarist and member of Big Brother and the Holding Company, the San Francisco band that propelled Janis Joplin to fame.
After moving from his native Detroit to San Francisco, James was introduced to Big Brother and the Holding Company by the late Chet Helms (himself an important figure in the San Francisco music scene).
In 1966, a few weeks after Janis Joplin joined the band, James began having an affair with her and moved into her apartment. According to Janis, this arrangement only lasted a couple of weeks and ended the day James' wife Nancy came barging through the front door of Janis' apartment. Soon all was forgiven. Nancy moved with the rest of the band and their girlfriends, wives, and children into a house in Lagunitas, California.
In 1970, Nancy died of a heroin overdose while on a camping trip. James was charged with her murder for injecting the drugs, and spent two years fighting the charges before being sentenced to two years probation. Janis Joplin's 1970 album I Got Dem Ol' Kozmic Blues Again Mama! is dedicated to "Nancy G. Love" in honor of her friend Nancy Gurley.
Gurley died of a heart attack at a Palm Springs hospital two days before his 70th birthday.
| | | | | | |
| --- | --- | --- | --- | --- | --- |
| 12/2/2009 | 64 | Eric Woolfson | Alan Parsons Project | Cancer | London, England |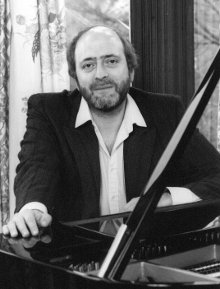 Eric Woolfson
March 18, 1945 - December 2, 2009
Eric Norman Woolfson was a singer, songwriter, and, in 1975, co-founder of the Alan Parsons Project. He wrote nearly all the music and lyrics for the group's 10 concept albums. His voice can be heard on many of the Project's biggest hits including "Time" and "Eye in the Sky."
He split up with Alan Parsons during the recording of Freudiana, an album on which all of the songs are references to theories of Sigmund Freud. Next, he pursued musical theatre, turning Freudiana into a stage musical.
Woolfson was married to Hazel from 1969 until his death from cancer in London on December 2, 2009. He is survived by his wife, two daughters and three grandchildren.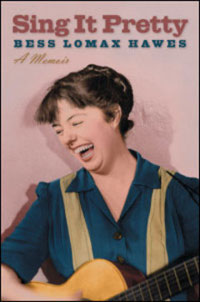 Bess Lomax Hawes
January 21, 1921 - November 27, 2009
Bess Lomax Hawes (born Bess Brown Lomax Jr.) was an American folk musician, folklorist, and researcher. She was the daughter of musicologist John Avery Lomax and Bess Bauman-Brown Lomax, and sister of music collector Alan Lomax.
Her Memoir Sing it Pretty gives a compelling account of the folk music boom of the mid-twentieth century.
She is also remembered as the co-author of the song "M.T.A.", made famous by the Kingston Trio.
| | | | | | |
| --- | --- | --- | --- | --- | --- |
| 11/8/2009 | 34 | Jerry Fuchs | LCD Soundsystem | fell down elevator shaft | New York, New York |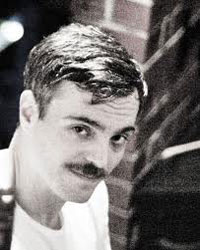 Jerry Fuchs
December 31, 1974 - November 8, 2009
Jerry Fuchs, drummer for the LCD Soundsystem, died on Nov. 8, 2009, in a dilapidated Brooklyn loft building. He fell five stories down an elevator shaft when he jumped trying to escape the broken elevator.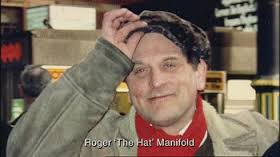 Roger "The Hat" Manifold

Roger "The Hat" Manifold, a prominent and much loved roadie in the 1970s for Pink Floyd, Johnny Winter, and many others, passed away on October 31st, 2009. He got his famous nickname due to his habit of wearing a top hat (and other such headwear) during his roadie duties.
He is best known to Pink Floyd fans as one of the many voices heard on The Dark Side Of The Moon, providing lines such as "Live for today; gone tomorrow. That's me!" and "I mean they're gonna kill you, so if you give them a short, sharp shock, they don't do it again.... I mean, good manners don't cost nothing, do they? Eh?"
| | | | | | |
| --- | --- | --- | --- | --- | --- |
| 10/30/2009 | 58 | Norton Buffalo | Steve Miller Band | Lung Cancer | Paradise, California |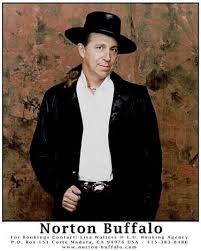 Norton Buffalo
September 28, 1951 - October 30, 2009
Norton Buffalo was a harmonica player, a singer/songwriter, and a member of the Steve Miller band. He played on over 180 albums from artists as diverse as Bonnie Raitt, Johnny Cash, Kenny Loggins, The Doobie Brothers, The Marshall Tucker Band, Kate Wolf, Commander Cody And His Lost Planet Airmen, David Grisman, Juice Newton, Laurie Lewis, Elvin Bishop and George Kahumoku Jr. Buffalo was nominated for two Grammys and was part of the Doobie Brothers Grammy award winning LP Minute By Minute.
Norton co-wrote the soundtrack to the 1983 movies Eddie Macon's Run and Stacy's Knights. He also cameo appearances in the Bette Midler movie The Rose (in which he was a member of the band) and in the 1979 flop Heaven's Gate.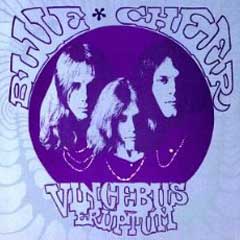 Dickie Peterson
September 12, 1946 - October 12, 2009
Richard Allan "Dickie" Peterson was a founding member, lead singer and bassist for the San Francisco rock band Blue Cheer. The band was noted as being louder and heavier than any band before them. Their 1968 debut Vincebus Eruptum included a ground-shaking cover of Eddie Cochran's "Summertime Blues."
Peterson recorded two solo albums: Child of the Darkness and Tramp.
Peterson died in Germany, where he had been living for many years. The cause of his death was prostate cancer which had spread to his liver. He is survived by his second wife, Ilka, his former wife, Marilyn, a daughter Corrina from his first marriage and a grandson. He will be missed.
Ethan James, who played with Blue Cheer under his birth name (Ralph Burns Kellogg), died in 2003. Another founding member of the band, Jeremy Russell, died in 2005.
| | | | | | |
| --- | --- | --- | --- | --- | --- |
| 10/12/2009 | 60 | Brendan Mullen | founder of the Masque punk club | Stroke | Ventura, California |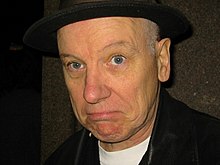 Brendan Mullen
October 9, 1949 - October 12, 2009
Brendan Mullen, the founder of the Masque punk rock club in Hollywood that helped launch that vibrantly anarchic music scene on the West Coast in the late 1970s, has died after suffering a massive stroke. He was 60.
He created the Masque in 10,000-foot space at 1655 N. Cherokee, behind and beneath the Pussycat adult theater on Hollywood Boulevard. The Masque soon became the principal performance venue for the city's then-nascent punk scene, mounting its first show by the Skulls on Aug. 18, 1977. It served as a stage and a hangout for an honor roll of first-generation punk groups: the Germs, X, the Go-Go's, the Screamers, the Flesh Eaters, the Weirdos, the Alleycats, the Plugz, the Bags.
Brendan has co-written several books: We Got the Neutron Bomb, an overview of early L.A. punk, Lexicon Devil, about L.A. punk icons the Germs, and Whores, a history of Jane's Addiction.
Freddy Robinson
February 24, 1939 - October 8, 2009
Bluesman Freddy Robinson, who recorded and toured with greats such as Ray Charles and Little Walter, has died. He was 70.
Born Freddy Robinson, he changed his name to Abu Talib in the 1970s when he converted to Islam. He worked with musicians such as Howlin' Wolf, Jimmy Rogers, John Mayall and Bobby Bland.
<! #2009 #Songwriter #Suicide >
| | | | | | |
| --- | --- | --- | --- | --- | --- |
| 9/29/2009 | 40 | Amy Farris | Fiddler, singer/songwriter | Suicide | Los Angeles, California |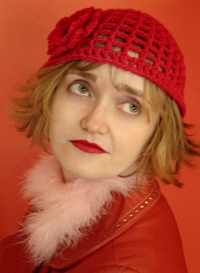 Amy Farris
October 20, 1968 - September 29, 2009
Fiddler, singer and songwriter Amy Farris, an in-demand session and touring musician who became a regular presence on the Los Angeles roots music scene after moving from Austin, Texas, to launch a solo career, has died. She was 40.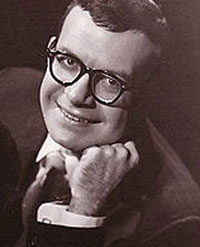 Arthur Ferrante
September 7, 1921 - September 19, 2009
Arthur Ferrante, was one half of the popular piano duo Ferrante and Teicher, who created lush orchestral recordings of 1960s movie themes. They recorded over 150 albums and racked up 22 gold and platinum records.
The classically trained pair met and became friends at the Juilliard School in New York, where they both had enrolled as children.
Louis Teicher died in August 2008 at age 83.
| | | | | | |
| --- | --- | --- | --- | --- | --- |
| 9/16/2009 | 72 | Mary Travers | Peter, Paul & Mary | Leukemia | Danbury, Connecticut |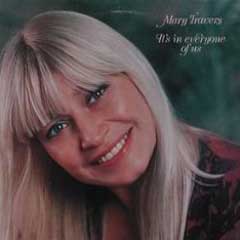 Mary Travers
November 9, 1936 - September 16, 2009
Mary Travers, who as one-third of the hugely popular 1960s folk trio Peter, Paul and Mary helped popularize such tunes as "Puff (The Magic Dragon)" and "If I Had a Hammer," died in a Connecticut hospital after battling leukemia for several years. She was 72. Although a bone-marrow transplant apparently slowed the progression of the leukemia, she died from complications arising from chemotherapy.
Peter, Paul and Mary was formed in 1961, and they were an immediate success. They shared a manager, Albert Grossman, with Bob Dylan. Their recording of Dylan's "Don't Think Twice, It's All Right" helped propel Dylan's The Freewheelin' album into the Top 30 four months after its release. Their version of "If I Had a Hammer" became an anthem for racial equality, as did Bob Dylan's "Blowin' in the Wind", which they performed at Martin Luther King's August 1963 March on Washington DC.
After Peter, Paul & Mary broke up in 1970, Mary embarked on a solo career. She recorded five albums: The Mary (1971), Morning Glory (1972), All My Choices (1973), Circles (1974) and It's in Everyone of Us (1978).
| | | | | | |
| --- | --- | --- | --- | --- | --- |
| 9/11/2009 | 59 | Jim Carroll | Poet and Punk Rocker | Heart Failure | New York, New York |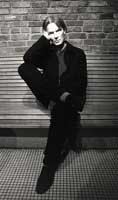 Jim Carroll
August 1, 1950 - September 11, 2009
Jim Carroll, poet, author and punk rocker best known for his 1978 book The Basketball Diaries, has died at his home in Manhattan. He was 59.
"The Basketball Diaries" details Jim's fall from basketball hero with a scholarship to Trinity to heroin addict hustling in Times Square. The book became enormously popular, especially on college campuses. The Basketball Diaries was made into a feature film in 1995 with Leonardo DiCaprio playing the part of Mr. Carroll.
Mr. Carroll's music career started by accident when Patti Smith brought him onstage to read his poetry. He started his own band, and quickly gained the attention of Keith Richards, resulting in a 3 album deal on Atlantic Records. His music struck a chord with songs such as "People Who Died" from the LP Catholic Boy. The song became a hit on college radio and part of the soundtrack for movie E.T.: The Extra-Terrestrial.
He wrote lyrics for Blue Oyster Cult and Boz Scaggs. With poet Michael McClure and Ray Manzarek of the Doors, Jim collaborated on a project called The Third Mind and sometimes was part of their live spoken word act.
He is also remembered for his song "All the people Who Died." Watch the video on YouTube.
| | | | | | |
| --- | --- | --- | --- | --- | --- |
| 9/10/2009 | 92 | Sam Hinton | folk singer and marine biologist | | Berkeley, California |
Sam Hinton
March 31, 1917 - September 10, 2009
It's difficult to over-estimate the impact that Sam had on music in San Diego. He founded the San Diego Folk Song Society more than fifty years ago, and it's still going strong. The musical programs that he presented at area schools for dozens of years gave kids an appreciation for traditional music.
| | | | | | |
| --- | --- | --- | --- | --- | --- |
| 9/8/2009 | 42 | Kyle Woodring | Survivor, drummer | Suicide | Lockport, Illinois |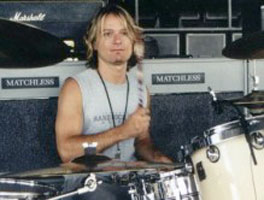 Kyle Woodring
February 27, 1967 - September 8, 2009
Kyle Woodring, who rose up through the Chicago area music scene and became the drummer for Survivor, has died at age 42.
Kyle appears in Survivor video "Didn't Know it Was Love" (from the 1988 Too Hot to Sleep album) which was featured on MTV. Kyle also recorded a track for the band's 1993 re-release of their Best of album.
Woodring performed briefly with John Mellencamp in 1996, a project which led him to begin touring and recording for the next eight years with country music star Deana Carter. From 2000 to 2009, Woodring was the drummer for Dennis DeYoung, the founder and former frontman for the band Styx.
Woodring died on September 8, 2009 at his home in Lockport, Illinois, an apparent suicide.
DJ AM
March 30, 1973 - August 28, 2009
Adam Michael Goldstein, better known as "DJ AM", was found dead in his New York apartment less than a year after surviving a plane crash in South Carolina. A drug overdose is the suspected cause of his death; Media reports that he was found with prescription pill bottles near his body after he had not been heard from for days.
Goldstein and Travis Barker, drummer for rock band Blink-182, survived a September 19, 2008 plane crash in Columbia, South Carolina that left both critically injured. Four others aboard the plane were killed when the Learjet skidded off a runway during takeoff.
Goldstein was a former member of the rock band Crazy Town, remembered for their 2001 hit "Butterfly." He scratched on albums for Papa Roach, Madonna, and Will Smith, and was a frequent guest DJ at hot nightclubs. He was also known for dating reality-TV star Nicole Richie and actress Mandy Moore.
At the time of his death, he had been working on an MTV show about drug addiction that had been scheduled to debut in October. Goldstein himself had been a crack cocaine addict who said he wanted the show to help others recover.
| | | | | | |
| --- | --- | --- | --- | --- | --- |
| 8/26/2009 | 68 | Ellie Greenwich | singer/songwriter | Heart failure | New York, New York |
Ellie Greenwich
October 23, 1940 - August 26, 2009
Ellie Greenwich, the songwriter behind 1960s hits including "Da Doo Ron Ron," "Chapel of Love", "Leader of the Pack" and "Be My Baby", has died of a heart attack. She was 68.
Many of her songs were made in collaboration with producer Phil Spector. The Beach Boys' Brian Wilson called her "the greatest melody writer of all time."
| | | | | | |
| --- | --- | --- | --- | --- | --- |
| 8/20/2009 | 69 | Larry Knechtel | bassist | Heart failure | Yakima, Washington |
Larry Knechtel
August 4, 1940 - August 20, 2009
Larry Knechtel was a Grammy-award winning session bass player who performed with numerous rock greats including Elvis Presley, the Doors, Beach Boys, the Byrds, the Mamas and the Papas and many others.
Knechtel played keyboards, bass guitar and harmonica as a member of the Wrecking Crew, a group of Los Angeles studio musicians that included future headliners Glen Campbell and Leon Russell and session drummer Hal Blaine.
He won a Grammy in 1970 for his arrangement of "Bridge Over Troubled Water" by Simon and Garfunkel. Knechtel also played the piano on that song.
Knechtel was a member of Bread, joining the soft rock group in 1971 for their second album, after Robb Royer left.
Knechtel played on the Dixie Chicks' Taking the Long Way album and toured with the group in 2006.
| | | | | | |
| --- | --- | --- | --- | --- | --- |
| 8/15/2009 | 67 | Jim Dickinson | producer / musician | Heart failure | Memphis, Tennessee |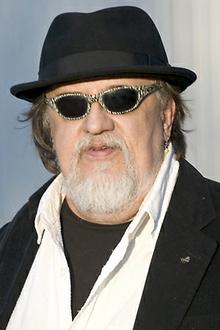 Jim Dickinson
November 15, 1941 - August 15, 2009
Jim Dickinson, a musician and producer who helped shape the Memphis sound in a career that spanned more than four decades, has died at age 67; he had undergone triple-bypass surgery 2 months earlier. He recorded with and produced greats like Aretha Franklin, Bob Dylan, Big Star, the Rolling Stones, The Replacements and Sam & Dave.
He recorded the Rolling Stones' "Wild Horses" in Muscle Shoals, Alabama after the British band came to the south to get that sound. He plays a small piano part on the song as well as on Bob Dylan's 1997 release Time Out of Mind.
Dickinson's later work as a producer crossed many genres, working with a diverse group of artists including the Replacements, Big Star, Ry Cooder, Screamin' Jay Hawkins, Mudhoney and Amy Lavere.

Dickinson also recorded a series of solo albums, including Dinosaurs Run in Circles, released in 2009. His sons, Cody and Luther Dickinson, are members of the roots music band, the North Mississippi Allstars.
| | | | | | |
| --- | --- | --- | --- | --- | --- |
| 8/13/2009 | 94 | Les Paul | guitarist and inventor | Pneumonia | White Plains, New York |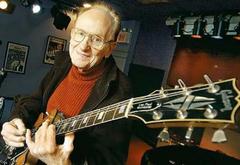 Les Paul
June 9, 1915 - August 13, 2009
Les Paul, who helped revolutionize popular music with his innovations on the guitar and in the recording studio, has died of complications from pneumonia at age 94.
Les Paul, a 1988 inductee in the Rock 'n' Roll Hall of Fame, pioneered the development of the solid-body electric guitar and multi-track recording. Many of the discoveries and advances Les Paul made in the recording studio are now standard industry procedure world-wide. His name graces the headstock of many early classic Gibson guitars.
Les Paul was also a successful recording musician. His Top 40 recordings on Capitol records with his wife, Mary Ford, used many of his innovative techniques including tape delay and overdubbing.
Allen Shellenberger
September 15, 1969 - August 13, 2009
Allen Shellenberger, the drummer for the multi-platinum-selling rock band Lit, has died. He was 39.
Shellenberger died of brain cancer at his mother's home in Artesia, California. Shellenberger was diagnosed with malignant glioma in May 2008 and began undergoing treatment.
Lit, from Fullerton, California, recorded one album, "Tripping the Light Fantastic," in 1997 for an independent label before its breakout major-label album debut in 1999 with "A Place in the Sun."
| | | | | | |
| --- | --- | --- | --- | --- | --- |
| 8/7/2009 | 75 | Mike Seeger | Folk music revivalist | Cancer | Lexington, Virginia |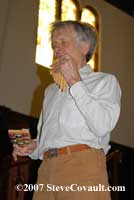 Mike Seeger
August 15, 1933 - August 7, 2009
Folk music revivalist Mike Seeger, brother of Pete Seeger, has died of cancer at his home in Lexington, Virginia. He was 75. In 1958 he co-founded the New Lost City Ramblers, an old-time string band in New York City.
Seeger received six Grammy nominations in his lifetime.
| | | | | | |
| --- | --- | --- | --- | --- | --- |
| 8/6/2009 | 58 | Willy DeVille | Rockabilly singer | Pancreatic Cancer | New York |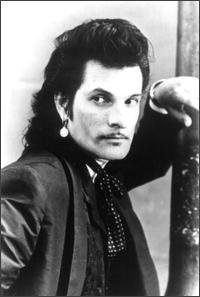 Willy DeVille
August 27, 1950 - August 6, 2009
Singer-songwriter Willy DeVille, who headed the 1970s New York punk group Mink DeVille before going solo and taking new directions, has died of pancreatic cancer.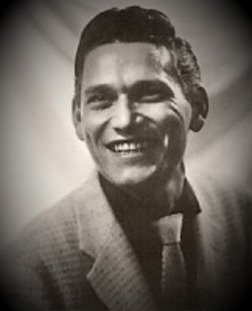 Billy Lee Riley
October 5, 1933 - August 2, 2009
Billy Lee Riley was singer and rock guitarist who had an influence on the early Beatles, who rock out on a version of his hit "Red Hot."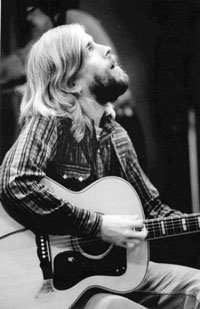 John "Marmaduke" Dawson
John "Marmaduke" Dawson, who co-founded the psychedelic country band New Riders of the Purple Sage with the Grateful Dead's Jerry Garcia, has died. He was 64.
Dawson formed the New Riders in 1969 to showcase his songs and Garcia's pedal-steel guitar playing. Two other Dead members, bassist Phil Lesh and drummer Mickey Hart, also played in New Riders for a time. Dawson also appears as a guest musician on three Grateful Dead albums - Aoxomoxoa, Workingman's Dead, and American Beauty.
| | | | | | |
| --- | --- | --- | --- | --- | --- |
| 7/21/2009 | 75 | Heinz Edelmann | graphic designer | Heart Disease&Kidney Failure | Stuttgart, Germany |

Heinz Edelmann
June 20, 1934 - July 21, 2009
Heinz Edelmann, best known for his work as art director of the 1968 Beatles' animated film "Yellow Submarine," died of heart disease and renal failure at a hospital in Stuttgart, Germany. Edelmann also created some of the characters in the film and was deeply involved in developing the story itself. He also designed the cover for the German edition of Tolkien's Lord of the Rings, among many other books. He was 75.
| | | | | | |
| --- | --- | --- | --- | --- | --- |
| 7/18/2009 | 72 | Shep Meyers | Jazz | | San Diego, California |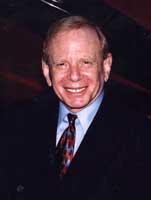 Shep Meyers
October 5, 1936 - July 18, 2009
Shep Meyers was a pianist, conductor, composer and arranger, from New York City, who lived in San Diego, California for many years. His impressive list of credits include recording with Ella Fitzgerald, and playing with other musical greats such as Woody Herman, Billy Daniels, Julie London, Terry Gibbs, and Anita O'Day, as well as comedians Lenny Bruce, Steve Allen, Redd Foxx, and Henny Youngman. Shep served as conductor for comedian George Burns, and for Johnny Carson at the Sahara Hotel in Las Vegas.
Gordon Waller
June 4, 1945 - July 17, 2009
Gordon Waller, half of the British rock duo, Peter and Gordon, died in a Connecticut hospital after suffering a heart attack.
Gordon and Peter Asher were part of The British Invasion, the 1960s influx into the U.S. of bands like the Beatles and the Rolling Stones. Peter and Gordon met at the Westminster School in London and recorded several tunes written by Paul McCartney. They hit in 1964 with "A World Without Love", penned by McCartney. Peter and Gordon had hits with other McCartney-written songs, including "Nobody I Know" and "I Don't Want to See You Again." Peter Asher's sister, Jane Asher, was Paul McCartney's girlfriend, and with Paul spending a lot of time over at the Asher home, a musical relationship formed between Peter and Gordon and Paul McCartney.
Waller was born in Scotland and had been living in Ledyard, Conn.
| | | | | | |
| --- | --- | --- | --- | --- | --- |
| 7/4/2009 | 62 | Drake Levin | Paul Revere & the Raiders, guitarist | Cancer | San Francisco |
Drake Levin
August 17, 1946 - July 4, 2009
Drake Levin was the guitarist for the rock band Paul Revere & the Raiders, popular in the late 1960s. They had hits including "Indian Reservation (The Lament of the Cherokee Reservation Indian)" and "Kicks."
The band was produced by the late Terry Melcher.
| | | | | | |
| --- | --- | --- | --- | --- | --- |
| 7/4/2009 | 77 | Allen Klein | record label executive | Alzheimer's Disease | New York, New York |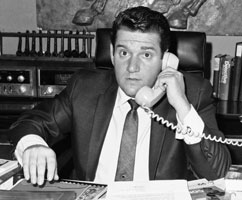 Allen Klein
December 18, 1931 - July 4, 2009
Allen Klein was an accountant and businessman whose clients included The Beatles and The Rolling Stones.
In 1965, Klein became the co-manager of The Rolling Stones, but was later fired. In a 1971 settlement, Klein gained control of most of the Rolling Stones early recordings. He formed ABKCO records to market these recordings.
In 1969, the Beatles brought in Klein to help fix a financial mess at Apple Records. He renegotiated the Beatles' contract with EMI and rescued the stalled "Get Back" project, released as the album Let it Be. He also managed to alienate a number of people with his abrasive personality and aggressive financial methods.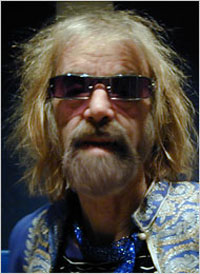 Sky Saxon
August 20, 1937 - June 25, 2009
Saxon, born Richard Elvern Marsh in Salt Lake City, was the frontman and singer for The Seeds, a 1960s garage rock band from Los Angeles. The band may be best remembered for their classic song "Pushin' Too Hard." Some lyrics in Frank Zappa's great album Joe's Garage reference "Pushin' Too Hard": "You're plooking too hard / Plooking too hard on ME".
After the dissolution of the Seeds, Sky Saxon joined the Yahowha religious group, inspired by their leader Father Yod.
On June 25, 2009, Saxon died unexpectedly in an Austin, Texas hospital of an infection that had spread throughout his organs due to a simple infection that was never treated. At age 71, Saxon died of heart and renal failure due to the infection.
Rick Andridge, original drummer for The Seeds, died in October, 2011.
A feature-length documentary film about the Seeds titled Pushin' Too Hard premiered in 2014.
| | | | | | |
| --- | --- | --- | --- | --- | --- |
| 6/25/2009 | 50 | Michael Jackson | "The King of Pop" | Heart Failure | Los Angeles, California |

Michael Jackson
"The King of Pop"
August 29, 1958 - June 25, 2009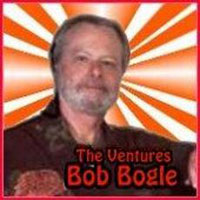 Bob Bogle
January 16, 1934 - June 14, 2009
Bob Bogle, lead guitarist and co-founder of the rock band The Ventures, known for instrumental hits including "Walk, Don't Run" and "Perfidia," has died at age 75.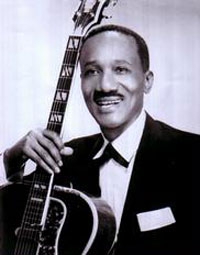 Huey Long
April 25, 1904 - June 10, 2009
Huey Long, a jazz guitarist and former member of the Ink Spots, has died at age 105.
| | | | | | |
| --- | --- | --- | --- | --- | --- |
| 6/7/2009 | 69 | Kenny Rankin | pop and jazz singer | Lung Cancer | Los Angeles, California |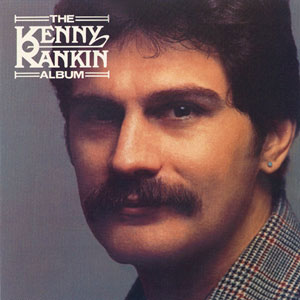 Kenny Rankin
February 10, 1940 - June 7, 2009

Kenny Rankin played on Bob Dylan's 1965 album Bringing It All Back Home. As a guitarist and singer/songwriter, he wrote the hit song "Peaceful" for Helen Reddy. He was noted for his rework of the Beatles songs "Blackbird" and "Penny Lane."
Rankin spent several years opening for comedian George Carlin and was a frequent guest on the Tonight Show with Jonny Carson. Carson was such a fan that he wrote the liner notes for Rankin's 1967 debut LP Mind Dusters.
Rankin died at Cedars-Sinai Medical Center in Los Angeles of complications related to lung cancer. He is survived by his son, Chris; daughters Gena and Chanda; and a granddaughter.
| | | | | | |
| --- | --- | --- | --- | --- | --- |
| 6/3/2009 | 80 | Koko Taylor | Chicago blues legend | complications from gastrointestinal surgery | Chicago, Illinois |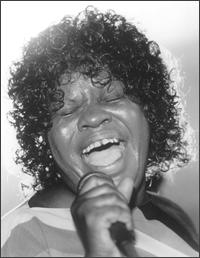 Koko Taylor
"Queen of the Blues"
September 28, 1928 - June 3, 2009
Willie Dixon spotted Koko Taylor singing in a Chicago blues club in 1962. In 1965, Taylor recorded Willie Dixon's song "Wang Dang Doodle" for Chess Records. The recording became her biggest hit.
After a near-fatal car crash in 1989, Taylor worked in films such as Blues Brothers 2000 and Mercury Rising. She later opened a blues club on Division Street in Chicago.
Taylor died on June 3, 2009, after complications from surgery for gastrointestinal bleeding on May 19, 2009.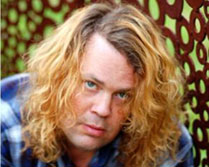 Jay Bennett
November 15, 1963 - May 24, 2009
Jay Bennett, multi-instrumentalist and producer who was a part of the band Wilco from 1994 until 2004, has died. He was 45.
Prior to joining Wilco, Bennett was a founding member of Titanic Love Affair, and after his time with Wilco he cut four solo albums for Undertow Music and was working on a fifth. He also produced a 2008 album for Blues Traveler and spent time as a studio session musician with, among others, Sheryl Crow and Billy Joe Shaver.
In May 2009, Bennett sued Wilco front man Jeff Tweedy for breach of contract stemming from his work for Wilco including his appearance in the 2002 Wilco documentary, I Am Trying To Break Your Heart. The suit came just days after Bennett revealed on his MySpace page that he needed hip replacement surgery which he could not afford due to lack of health insurance.
He died in his sleep of unknown causes at his Chicago area home.
| | | | | | |
| --- | --- | --- | --- | --- | --- |
| 5/9/2009 | 60 | Stephen Bruton | Kris Kristofferson, guitarist | Throat Cancer | Los Angeles, California |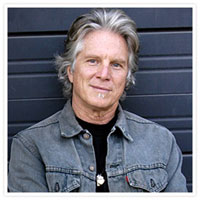 Stephen Bruton
November 7, 1948 - May 9, 2009
Stephen Bruton was a Texas guitarist and songwriter who played with Kris Kristofferson for nearly 40 years.
Bruton's songs have been recorded by Bonnie Raitt, Willie Nelson, Waylon Jennings, Jimmy Buffett and numerous others. He also released five albums as a solo artist.
He died of complications from cancer at the Los Angeles home of childhood friend musician-producer T Bone Burnett. The two had recently completed work on the music for the 2009 film, Crazy Heart. The movie, starring Jeff Bridges, has been nominated for three Academy Awards.
More information on Stephen Bruton can be found on his official web site.
| | | | | | |
| --- | --- | --- | --- | --- | --- |
| 5/6/2009 | 48 | Ean Evans | Lynyrd Skynyrd, bassist | Cancer | Columbus, Mississippi |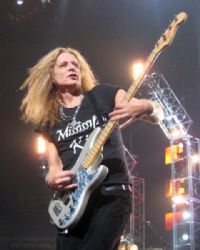 Ean Evans
September 16, 1960 - May 6, 2009
Donald "Ean" Wayne Evans was the bassist for Lynyrd Skynyrd from 2001 until his death. He joined the band following the death of original Skynyrd bassist Leon Wilkeson.
| | | | | | |
| --- | --- | --- | --- | --- | --- |
| 4/18/2009 | 51 | Sable Starr | Rock 'n' Roll Groupie | Brain Cancer | Reno, Nevada |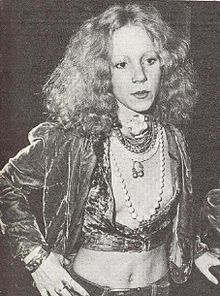 Sable Starr
August 15, 1957 - April 18, 2009
Sable Starr was a groupie in the 1970s Los Angeles music scene. She was associated with Iggy Pop, Mick Jagger, Rod Stewart, Alice Cooper, David Bowie, Marc Bolan and Johnny Thunders.
She later moved to Reno, Nevada. She became a table game dealer at Carson Valley Inn in Minden, Nevada until shortly before her death on April 18, 2009 of brain cancer at the age of 51.
| | | | | | |
| --- | --- | --- | --- | --- | --- |
| 4/13/2009 | 62 | Ron Stallings | Huey Lewis and the News, saxophonist | Cancer | Berkeley, California |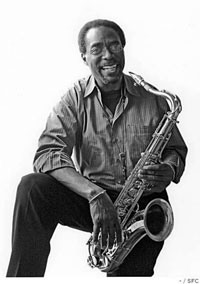 Ron Stallings
December 2, 1946 - April 14, 2009
Ron Stallings was a tenor saxophonist who performed with Huey Lewis and the News.
Ron Stallings made his name as a session player for Jerry Garcia, Jesse Colin Young, Mike Bloomfield, Tom Fogerty, Boz Scaggs, Merl Saunders and Elvin Bishop. In 1994, he joined the horn section of Huey Lewis and the News for the recording of the rhythm and blues-based album Four Chords and Several Years Ago. He toured with the band for 14 years.
| | | | | | |
| --- | --- | --- | --- | --- | --- |
| 4/9/2009 | 66 | Duke D'Mond | The Barron Knights | Heart Failure | Oxford, England |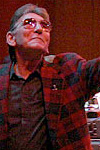 Duke D'Mond
February 25, 1943 - April 9, 2009
Duke D'Mond (born Richard Edward Palmer), was the singer of the British pop/humor group The Barron Knights. He sang with the group from their formation until 2005, when he was forced to retire when his health declined after a fall.
In 1963, at the invitation of Brian Epstein, The Barron Knights were one of the support acts on The Beatles' first UK tour. They became one of the few acts to tour with both The Beatles and The Rolling Stones.
In 1967, the group released the single "Lazy Fat People", a satirical song written by Pete Townshend of The Who.
| | | | | | |
| --- | --- | --- | --- | --- | --- |
| 4/2/2009 | 82 | Bud Shank | Cool jazz saxophonist | Pulmonary Failure | Tucson, Arizona |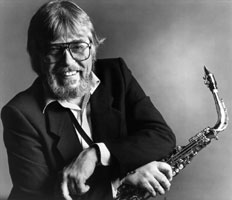 Bud Shank
May 27, 1926 - April 2, 2009
Clifford Everett "Bud" Shank, Jr. was an influential saxophonist and flautist who helped define cool jazz and the West coast jazz sound.
In rock music, Shank's flute work can be heard in the solo in the Mamas and the Papas classic "California Dreamin'" and in 1967s #1 hit "Windy" by The Association. He appeared in other popular recordings by Joni Mitchell and Boz Scaggs.
Shank died on April 2, 2009, of a pulmonary embolism at his home in Tucson, one day after returning from San Diego, where he was recording a new album at Studio West.
| | | | | | |
| --- | --- | --- | --- | --- | --- |
| 3/25/2009 | 61 | Dan Seals | England Dan and John Ford Coley | Cancer | Nashville, Tennessee |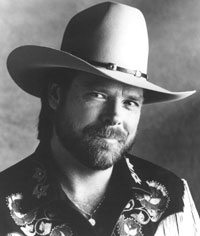 Danny Wayland Seals
February 8, 1948 - March 25, 2009
Dan Seals was "England Dan" of the pop duo England Dan and John Ford Coley, which had several hit songs including the #2 hit "I'd Really Love to See You Tonight." He is the younger brother of Seals & Crofts member Jim Seals.
After England Dan and John Ford Coley disbanded, Dan went on to a successful solo career, releasing 16 studio albums of country music.
Dan died at age 61 of complications related to lymphoma.
| | | | | | |
| --- | --- | --- | --- | --- | --- |
| 3/24/2009 | 74 | Uriel Jones | Funk Brothers, drummer | Heart Failure | Dearborn, Michigan |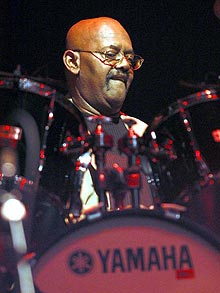 Uriel Jones
June 13, 1934 - March 24, 2009
Uriel Jones was a session drummer for the famous Motown records in-house studio band, the Funk Brothers. His work appears on many classic tunes such as "Cloud Nine" by the Temptations, "For Once in my Life" by Stevie Wonder and "I Heard It Through the Grapevine" by Marvin Gaye.
Jones became better known to music fans through his memorable appearance in the feature documentary film, Standing In The Shadows Of Motown.
| | | | | | |
| --- | --- | --- | --- | --- | --- |
| 3/21/2009 | 81 | Bob Arbogast | DJ and voice actor | Lung Cancer | Fresno, California |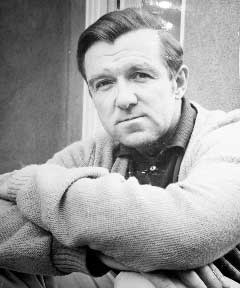 Bob Arbogast
April 1, 1927 - March 21, 2009
Bob Arbogast was an American radio personality and voice actor. His distinguished career as an on-air DJ for a variety of radio stations began in the 1950s. Among his achievements, he created the Question Man, which eventually ended up on the Steve Allen TV show. The concept lived on in Johnny Carson's Carnac the Magnificent and on the TV game show Jeopardy!
In 1958, Arbogast teamed with Stanley Ralph Ross to write and perform the hit 45 rpm single "Chaos, Parts 1 and 2," which when it came out (on Liberty Records #55197), sold 10,000 copies in three days, and then was banned from radio play on the fourth day - when stations realized that it satirized "Top 40" radio. Dr. Demento has kept "Chaos" alive. In addition, they co-wrote the album of parody songs titled My Son, the Copycat (a take on Allan Sherman's albums) and the book Speak When You Hear the Beep.
Arbogast used his voice in numerous cartoons and commercials, and has appeared on television shows and in movies. He did frequent uncredited voiceovers for Sesame Street segments. He voiced several characters in the Roger Ramjet cartoon and also in the classic Hanna-Barbera series, The Jetsons. He was the voice for the original "What would you do for a Klondike Bar?" advertising campaign. In movies, he co-starred (had two lines and 6 minutes on camera) with Timothy Hutton and Sean Penn in The Falcon and the Snowman and he drove the bus in Linda Lovelace for President.
His oldest son, Peter, was the long-time radio voice of USC Trojan football.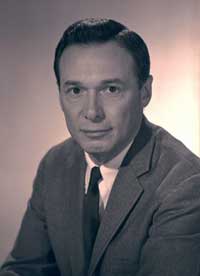 Alan W. Livingston
October 15, 1917 - March 13, 2009
Alan Livingston was an executive at Capitol records. He created Bozo the Clown and, most famously, signed the Beatles to the Capitol label in November of 1963 on the strength of their single "I Want to Hold Your Hand." He also signed Frank Sinatra and later the Beach Boys, Steve Miller, and The Band.
Livingston also worked for the National Broadcasting Company. While at NBC, he oversaw the development of the highly successful TV western series, Bonanza. Alan's older brother Jay Livingston, wrote the theme song for the Bonanza series as well as such standards as "Mona Lisa," "Silver Bells" and "Que Sera, Sera (Whatever Will Be, Will Be)."
Alan Livingston died on March 13, 2009 at the age of 91 at his home in Beverly Hills, California. It was reported that his death was due to age-related causes.
| | | | | | |
| --- | --- | --- | --- | --- | --- |
| 3/7/2009 | 70 | Jimmy Boyd | wrote "I Saw Mommy Kissing Santa Clause" | Cancer | Santa Monica, California |
| 2/24/2009 | 66 | Lyman Woodard | jazz organist | | Owosso, Michigan |
| 2/19/2009 | 63 | Kelly Groucutt | Electric Light Orchestra | Heart Attack | Los Angeles, California |
| 2/14/2009 | 84 | Louie Bellson | jazz drummer | Parkinson's disease | Los Angeles, California |
| 2/11/2009 | 67 | Estelle Bennett | The Ronettes, singer | Colon Cancer | Englewood, New Jersey |
| 2/7/2009 | 84 | Blossom Dearie | Jazz singer | | New York, New York |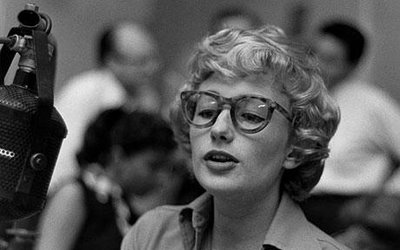 Blossom Dearie
April 28, 1924 - February 7, 2009
Blossom Dearie was a jazz singer and pianist known for her high, light girlish voice. She collaborated with many musicians, including Johnny Mercer, Miles Davis, Jack Segal, Johnny Mandel, Duncan Lamont, Bob Dorough, Dave Frishberg and Jay Berliner.
| | | | | | |
| --- | --- | --- | --- | --- | --- |
| 2/4/2009 | 62 | Lux Interior | The Cramps | Heart Failure | Glendale, California |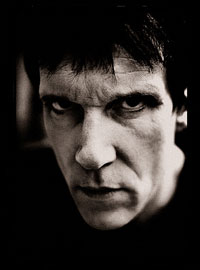 Lux Interior
October 21, 1946 - February 4, 2009
Lux Interior, whose real name was Erick Lee Purkhiser, was a punk rock pioneer, singer, and founder of The Cramps. He died at California's Glendale Memorial Hospital of a pre-existing heart condition.
Interior and his wife, guitarist "Poison Ivy" (Born Kristy Wallace), formed the Cramps in Sacramento, California in 1972. After moving to Ohio and then on to New York in 1976, they quickly emerged in the Manhattan punk scene, playing at clubs such as Max's Kansas City and CBGBs. Their campy music, often based on B-movie horror themes, differed from other punk rockers of the day. The Cramps are often cited as pioneers of "psychobilly" and "horror rock."
The Cramps recorded early singles at Sun Records with producer Alex Chilton (of the band Big Star) and had their first critical breakthrough on their debut EP "Gravest Hits."
The Cramps' recorded over a dozen albums. A collection of rarities, How to Make a Monster, was released in 2004.
| | | | | | |
| --- | --- | --- | --- | --- | --- |
| 2/3/2009 | 73 | Tom Brumley | Buck Owens, pedal steel guitar | Heart Failure | San Antonio, Texas |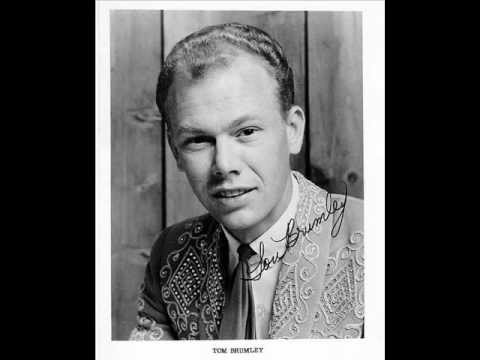 Tom Brumley
December 11, 1935 - February 3, 2009
Tom Brumley was a pedal American steel guitarist who was a key member of Buck Owens and the Buckaroos in the 1960s, helping to define the "Bakersfield sound." Tom is the son of gospel songwriter Albert E. Brumley, who wrote the classic "I'll Fly Away."
Rick Nelson lured Brumley to play on his album In Concert at the Troubadour, 1969. He ended up spending a decade performing with Rick Nelson.
He played with Chris Hillman and The Desert Rose Band during the early 1990s.
Brumley is survived by his wife of 48 years, Rolene, two sons, a daughter, six grandchildren and a great-grandson.
| | | | | | |
| --- | --- | --- | --- | --- | --- |
| 2/1/2009 | 68 | Dewey Martin | Buffalo Springfield, drummer | | Van Nuys, California |
Dewey Martin
September 30, 1940 - February 1, 2009
Born Walter Milton Dwayne Midkiff in Canada, he started playing drums when he was 13 years old. He moved to Nashville and became an in-demand session drummer.
1965, Martin spent a few months playing with The Standells when drummer Dick Dodd left. Martin then briefly joined The Modern Folk Quartet (with photographer Henry Diltz) before touring and recording a demo with The Dillards. When Doug Dillard dismissed Martin from his band, he gave him a telephone number for a new group that needed a drummer. The band was Buffalo Springfield.
Martin performed with Buffalo Springfield from April 15, 1966 (when they opened a concert for The Byrds) until the band broke up on May 5, 1968. During this time Martin also did session work for The Monkees.
In September 1969, Martin signed a solo deal with Uni Records. Martin next put together a new group called Medicine Ball. An album, "Dewey Martin's Medicine Ball", was released in August 1970 and featured steel guitarist Buddy Emmons and former Buffalo Springfield bass player Bruce Palmer.
In 1971, Martin retired from the music industry and became a car mechanic. He later began developing his own drum rim.
He and Bruce Palmer toured as Buffalo Springfield Revisited in the mid-1980s, and for a time in the 1990s he played shows as Buffalo Springfield Again. Lawsuits by Neil Young and Stephen Stills prevented Martin from touring using the Buffalo Springfield name.
He was inducted into the Rock and Roll Hall of Fame as a member of Buffalo Springfield in 1997.
John Martyn
September 11, 1948 - January 29, 2009
John Martyn (born Iain David McGeachy) was a British singer/songwriter and a key figure in the London folk scene of the 1960s. He worked with Eric Clapton and Phil Collins.
In his lifetime, he released dozens of albums. His 1973 release, Solid Air is considered one of the defining British albums of the 1970s. The title song of the album is a tribute to the singer/songwriter Nick Drake, a close friend and label-mate, who in died in 1974 of a drug overdose.
On February 4, 2008, Martyn received a lifetime achievement award at the BBC Radio 2 Folk awards. The award was presented by Phil Collins.
| | | | | | |
| --- | --- | --- | --- | --- | --- |
| 1/29/2009 | 74 | Hank Crawford | Ray Charles, saxophonist | | Memphis, Tennessee |
Hank Crawford
December 21, 1934 - January 29, 2009
Bennie Ross "Hank" Crawford, Jr. met Ray Charles in Nashville, Tennessee in 1958 when Crawford was a music student at Tennessee State University. He remained with Ray until 1963, when he left to form his own group which went on to great success.
He also appeared, as alto saxophonist, on Eric Clapton's 1989 album Journeyman and on B.B. King's 1989 album Let the Good Times Roll, a tribute to Louis Jordon.
Crawford was the third saxophonist from Ray Charles' band to die in the early weeks of 2009. Leroy Cooper died of heart failure on Jan. 15th and David "Fathead" Newman died of pancreatic cancer on Jan. 20th.
| | | | | | |
| --- | --- | --- | --- | --- | --- |
| 1/28/2009 | 56 | Billy Powell | Lynyrd Skynyrd, keyboardist | Heart Failure | Orange Park, Florida |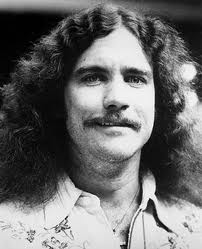 Billy Powell
June 3, 1952 - January 28, 2009
Billy Powell, longtime member of the southern rock band Lynyrd Skynyrd, has died of a sudden heart attack at his condo home in northeast Florida. He was 56.
Powell first joined Lynyrd Skynyrd around 1971 as a roadie. In 1973, while practicing a piano intro for the song "Freebird", Ronnie Van Zandt invited Billy to join the band.
The band gained national fame after they were discovered playing in an Atlanta nightclub by Al Kooper. They signed to MCA records and quickly released their first album Pronounced Leh-Nerd Skin-Nerd.
Billy Powell survived the 1977 plane crash that killed 6: singer Ronnie Van Zandt, guitarist Steve Gaines and backing vocalist Cassie Gaines, the road manager, pilot and co-pilot. Billy suffered severe facial lacerations in the crash (his nose was nearly completely severed), but recovered quickly and was the only member of the group to attend the funerals of the others.
Billy became the first Skynyrd member to return to recording music. He played on .38 Special's 1978 album Special Delivery. He performed with local bands and helped form one named Alias. The band released a 1979 debut album called Contraband. Billy next joined the Rossington Collins Band for two excellent albums. After Gary Rossington and Dale Krantz left this band, they struggled on, eventually renaming themselves the Allen Collins Band and releasing a single disc Here, There & Back for MCA in 1983.
In 1985, Billy Powell was a member of the Christian rock band "Vision" with Leon Wilkeson on bass, and occasionally Grand Funk Railroad's Mark Farner on lead vocals.
In 1987, Lynyrd Skynyrd reunited for a tribute tour. The 1987 lineup featured Billy Powell, Artimus Pyle (drums), Leon Wilkeson (bass), with Ed King, Gary Rossington and Randall Hall (guitars) and Johnny Van Zandt (lead vocals).
Powell and the band had recently completed a four-day "Simple Man Cruise" on a ship out of Miami with "4,000 crazy Skynyrd fans." The band recorded several songs for an upcoming album and had begun to schedule a new tour - now cancelled.
Powell had been experiencing heart problems recently; a day earlier had missed an appointment with his cardiologist. He called 911 at 12:55 in the morning. Paramedics arrived, finding him still clutching the phone, and started CPR.
Guitarist Allen Collins died in 1990, and bassist Leon Wilkeson passed away in 2001. Lynyrd Skynyrd was inducted into the Rock and Roll Hall of Fame in 2006.
| | | | | | |
| --- | --- | --- | --- | --- | --- |
| 1/24/2009 | 39 | Corey Daum | Lizzy Borden, guitarist | Car Accident | Nashville, Tennessee |
Corey Daum
1969 - January 24, 2009
Former Lizzy Borden guitarist Corey Daum has been killed in a car crash in Nashville, Tennessee. Corey was with the band Lizzy Borden (named after an accused axe murderess) from 1989 to 1995 and appeared in the Lizzy Borden videos 'We got the power' and 'Love is a crime' as well as on the Master of Disguise tour.
The 39-year-old cult rocker, also known as Corey James, died after the Ford Explorer he was a passenger in smashed into a concrete wall on Interstate 40 in Nashville. Reportedly, none of the passengers were wearing seat belts.
Daum is the second former Lizzy Borden star to lose his life in a car crash. Guitarist Alex Nelson died in a head-on collision on May 17, 2004.
David "Fathead" Newman
February 24, 1933 - January 20, 2009
David "Fathead" Newman was a prominent member of Ray Charles' band in the 1950s and 1960s. In the feature film, Ray, the Academy Award-winning movie about the life of Ray Charles, Mr. Newman was portrayed by actor Bokeem Woobine.
Mr. Newman's versatility on sax and flute made him an in-demand session player. His work appears on recordings by B.B. King, Dr. John, Joe Cocker, Aretha Franklin, among others.
| | | | | | |
| --- | --- | --- | --- | --- | --- |
| 1/15/2009 | 80 | Leroy Cooper | saxophonist | Heart Failure | Orlando, Florida |
Leroy Cooper
August 31, 1928 - January 15, 2009
Leroy Cooper was an accomplished baritone saxophonist who joined Ray Charles 1957, eventually becoming his bandleader. He also played with Lowell Fulson, Dr. John, Wayne Newton, Cher, Kenny Neal, Joe Cocker and Lightin' Hopkins, among others.
After leaving Ray Charles' band in 1977, Cooper moved to Orlando and worked at Walt Disney World's Magic Kingdom as leader of the marching band on Main Street U.S.A.
Gary Kurfirst
1947 - January 13, 2009
Gary Kurfirst, a rock music manager, promoter and record executive, died while on vacation in the Bahamas. He was 61.
Kurfirst opened the Village Theater in New York in 1967. The venue later became Bill Graham's Fillmore East. In 1968, Kurfirst staged the New York Rock Festival at the Singer Bowl. The festival featured Janis Joplin, Jimi Hendrix and The Doors.
He later started Overland Productions and then Kurfirst-Blackwell Entertainment management companies. Kurfirst turned to film in the 1980s, producing Stop Making Sense, the performance film about the Talking Heads.
| | | | | | |
| --- | --- | --- | --- | --- | --- |
| 1/6/2009 | 60 | Ron Asheton | The Stooges, guitarist | Heart Failure | Ann Arbor, Michigan |
Ron Asheton
July 17, 1948 - January 6, 2009
Ron Asheton was the guitarist and a founding member of The Stooges, a hard-driving garage rock band from Ann Arbor, Michigan. Founded in 1967 and fronted by Iggy Pop (Jim Osterberg), The Stooges were famous for their wild stage antics and violent behavior. Ron's brother Scott was the drummer for the band.
After signing a record deal, the band cut their first album The Stooges in 1969, generating such classics as "I Wanna be Your Dog" and "No Fun."
Asheton was found dead on his living room couch in his Ann Arbor home after he has not been heard from for a few days. Initial reports suggest he died of a heart attack around January 1st.
He was ranked 29th on Rolling Stone's list of the 100 greatest guitarists of all time.
<! #2009 #Dylan > William "Billy" Zantzinger
William Zantzinger is the villain immortalized in the Bob Dylan song "The Lonesome Death of Hattie Carroll", from Dylan's 1964 album The Times They Are A-Changin'. The song portrays a largely accurate tale of actual events.
Hattie Carroll was a Baltimore barmaid working at the Spinster's Ball at the Emerson Hotel. Early in the morning of Feb. 9, 1963, she was assaulted by a wealthy young tobacco farmer named William Zantzinger. Zantzinger, who was quite drunk at the time, hit Hattie using a toy cane he was carrying. He called Hattie a "nigger" after she did not immediately bring him a bourbon and ginger ale that he had ordered.
Soon after the blow to the head, Carroll told her co-workers "I feel deathly ill, that man has upset me so." She collapsed and died eight hours later at Baltimore Mercy hospital.
Zantzinger was found guilty of manslaughter and assault. He served only six months in a county jail and was fined $625.
In 1991, Zantzinger again ran afoul of the law. It seems he was collecting rents on some rundown shacks he had owned in the Patuxent Woods, but which had been reclaimed in 1986 when the county foreclosed on them due to delinquent property taxes. He was eventually fined $50,000 and sentenced to serve 18 months in the county jail.
---