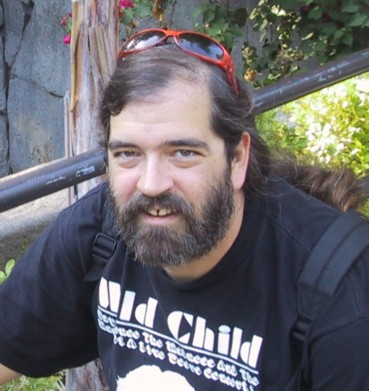 Steve Covault
Digital Photographer
(a brief biography)

I am a San Diego based digital photographer. My specialties include Glamour, Food and Animal photography, as well as visually documenting live musical events and parties.

Born and raised in Atlanta, where my mother taught me the quiet manners and dignity of a southern gentleman. I moved to California in 1985 to pursue my career and my dreams. After living in Venice for a few months, I moved to San Diego, thus escaping the noise and confusion of Los Angeles.

My father, a musician and retired college professor, was an amateur photographer during my childhood. I fondly recall spending time in his darkroom. I am not sure if my interest in photography originates with dad, but it is an art form that has always interested me. Years of college and computer programming trained my mind to be logical and analytical, almost to a fault. I find that photography is the perfect balance for me: it builds on my analytical talents with the technical aspects and attention to detail required by photography, while balancing this with the creative, unquantifiable art of making a photo that tells a story or captures expression.

Rather shy by nature, I have found the camera to be quite empowering. When behind the camera, I can allow myself the freedom to approach strangers and to ask if they would like to be photographed. The camera also empowers me to move freely about the front row in a crowded concert.

I've met many wonderful people while making photographs. A special thanks to all of these people -- you've helped enrich my life by creating the magic!
---
Photographs are copyright (c) 2001, 2002, Steve Covault, and may not be used or copied without written permission! All Rights Reserved.
High quality prints are available. Please for information.
---